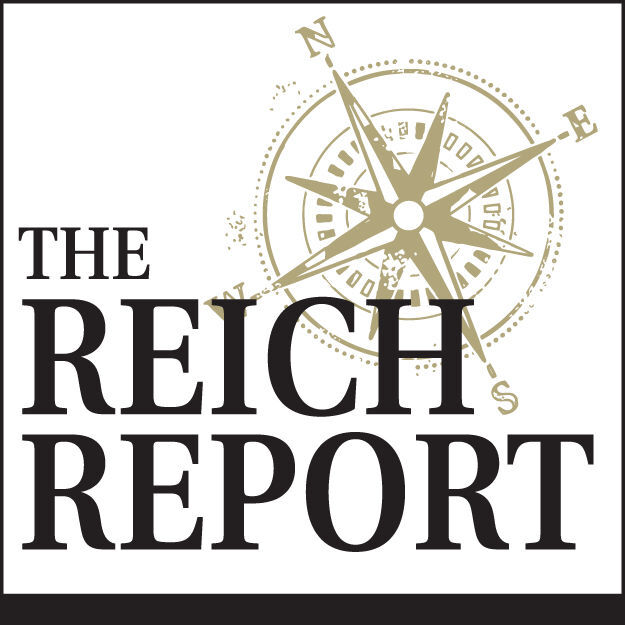 While there is certainly still some confusion surrounding the required minimum distribution rules, there seems to be even more confusion around the "still working exception" to the RMD requirements. Today, I thought we could cover those topics.
A required minimum distribution (RMD) is the amount of money you are required to take out of your retirement plans once you reach a certain age. Prior to the SECURE (Setting Every Community Up for Retirement Enhancement) Act, the RMD age was 70 ½. Technically it was April 1st of the year following the year you turned 70 ½ but if you waited until then, you had to take two RMDs in the same year, which many people would prefer not to do. Now under the SECURE Act, the RMD age has been raised to 72. To calculate your RMD, you aggregate all of your retirement plan balances together as of 12/31 of the prior year and divide that balance by the number listed on the IRS's Uniform Lifetime Table (your life expectancy per the IRS). Please note that this table will be changing in 2022. Each year you will need to add up all of your 12/31 balances again and divide them by the new number as the number decreases each year, causing your RMD to potentially increase each year. Failure to take an RMD carries harsh penalties. The penalty is 50% of the amount you didn't take. Don't forget, on top of the 50% you also have to pay ordinary income tax on the amount you take too. That adds up to an awfully large percentage of your money going to tax and penalties!
So, what do you do if you miss, or simply calculate your RMD wrong (you'd be amazed at how many people do this)? First, you have to take the missing RMD amount as soon as possible. Next, you should consult with your tax advisor to file IRS form 5329 in order to try to get the penalty waived if the reason for the missed RMD was unintentional.
Many people dislike having to take RMDs because they don't need the money to live on but are being forced to take it out and of course pay tax on it when they do. I frequently get asked if there is a way around taking an RMD. Mostly the answer is no. One option is to make a qualified charitable distribution (QCD) if you are 70 ½ and the donation is $100,000 or less. A QCD can satisfy your RMD requirement for that year up to the $100,000 limit. Not all retirement money however is always currently subject to an RMD. The still working exception allows a current employee who is an active participant in a company retirement plan (not an IRA) to delay taking an RMD, but only as it relates to the funds in that plan. You still have to calculate your RMD from all of your other retirement assets. You must be working past 12/31 of that year to be considered still working. If you retire before 1/1 of the following year, even if you worked on 12/31, you still are required to take your RMD that year! You must retire on 1/1 or you will still be required to take an RMD that year. If you are a 5% or more owner of the company however, then you cannot use the still working exception. Be careful, family members ownership can count as yours towards that 5% ownership. The 5% ownership limit is determined only one time, and not every year. It is determined when you should normally be subject to your RMD (plan year end of when you turn 72). If you later acquire more than 5% of the company, it won't preclude you from taking the still working exception. Also note that plans are not required to allow you to take the still working exception. The plans rules ultimately determine if delaying your RMD is possible.
If you can delay your RMD under the still working exception, your RMD would be due in the year you retire, or as late as 4/1 of the following year but remember you would need to take two RMDs that year if you wait. As you can see, these rules can be very confusing. It is very important that you speak with your CPA and advisor before taking these distributions to ensure the calculations are correct.
T. Eric Reich, CIMA, CFP, CLU, ChFC is president and founder of Reich Asset Management and can be reached at 609-486-5073 or
eric@reichassetmanagement.com.
Securities offered through Kestra Investment Services, LLC (Kestra IS), member FINRA/SIPC. Investment advisory services offered through Kestra Advisory Services, LLC (Kestra AS), an affiliate of Kestra IS. Reich Asset Management, LLC is not affiliated with Kestra IS or Kestra AS. The opinions expressed in this commentary are those of the author and may not necessarily reflect those held by Kestra Investment Services, LLC or Kestra Advisory Services, LLC. This is for general information only and is not intended to provide specific investment advice or recommendations for any individual. It is suggested that you consult your financial professional, attorney, or tax advisor with regard to your individual situation. To view form CRS visit https://bit.ly/KF-Disclosures.