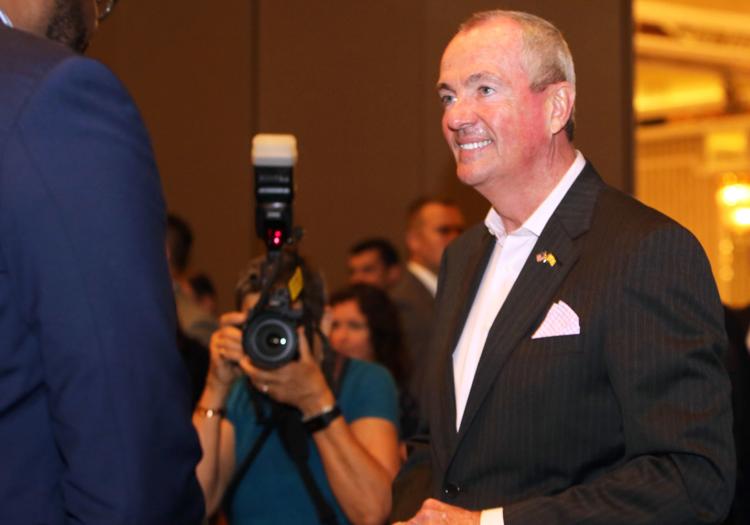 Gov. Phil Murphy on Wednesday defended his proposed baby bonds program, which critics have said would create a new entitlement program the state cannot afford in the midst of a financial crisis brought on by the COVID-19 pandemic. It is estimated to cost about $72 million to $80 million a year. Murphy is proposing borrowing $4 billion to fully fund his $40.1 billion 2021 budget.
Members of the Pagan Outlaw Motorcycle Club are responsible for the recent beatings of two Wildwood business owners as club memberships and violence continue to grow, according to a report released by state investigators Wednesday. The motorcycle club is undergoing a resurgence, going from 10 chapters in the state in 2013 to 17 as of last year. 
Here is a Press of Atlantic City photo gallery of the newly renamed Wildwood Catholic Academy, which reopened Wednesday for in-person instruction in North Wildwood. The K-12 school combines the former Wildwood Catholic High School and Cape Trinity Catholic Elementary School. 
Colin Thompson, 26, a Cape May resident, re-signed with a one-year deal to the Carolina Panthers football team, who added him to their active 53-man roster. The 6-foot-4, 255-pound tight end was waived by the Panthers on Sept. 5.
A magnitude 3.1 earthquake struck at exactly 2 a.m. Wednesday in the East Freehold section of Freehold Township, Monmouth County, at a depth of about 3.1 miles, according to the U.S. Geological Survey. People in Eagleswood Township, Atlantic City, Hammonton and Margate reported anywhere from a level 2 to a level 3 intensity quake, classified as "weak" on the USGS 10-plus point scale.