A direct landfall is unlikely. Since 1900, only ten tropical storms or hurricanes have made landfall in South Jersey, though the last one was Tropical Storm Fay on July 10. 
However, anything from flooding rains to coastal flooding to dangerous rip currents are in the realm of possibility. 
The National Hurricane Center has the track of the storm around Florida come next Monday. The storm likely will stay at tropical storm strength, given the rough terrain of the Caribbean Islands, who's friction tears apart at the storm. 
From there, a look at the "spaghetti plots", various model runs shown on the same map, shows the center of the storm curving to the north and northeast, through the Southeastern United States. Impacts to New Jersey, if any would likely be between August 4 and 6.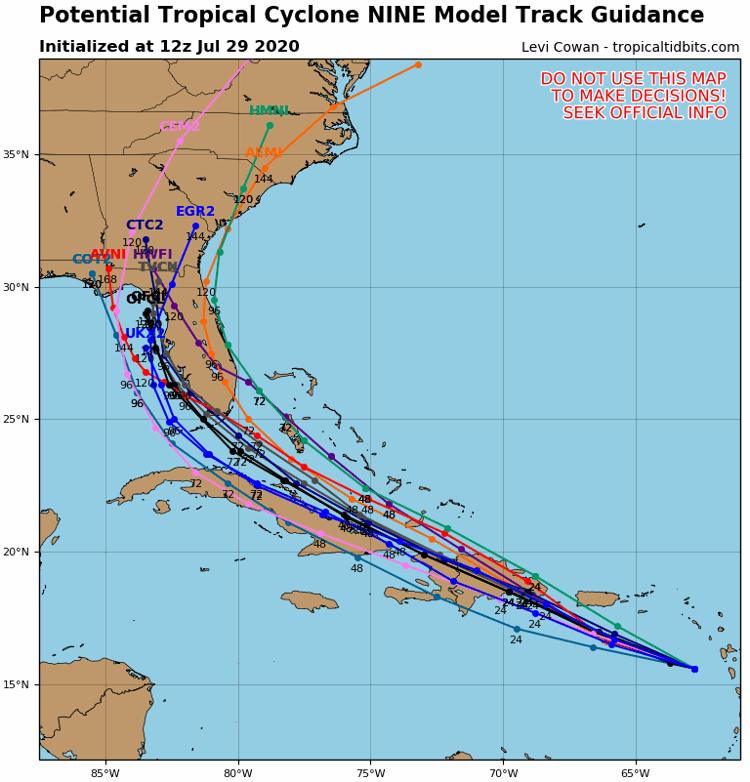 A track over the Southeastern United States would likely yield a remnant storm by the time it reaches New Jersey. A half day to day's worth of tropical, heavy rains would be likely, along with gusty winds. 
The Tuesday night run of the Canadian forecast model shows a scenario with multiple inches of rain in the region, enough to bring areas of roadway and river flooding.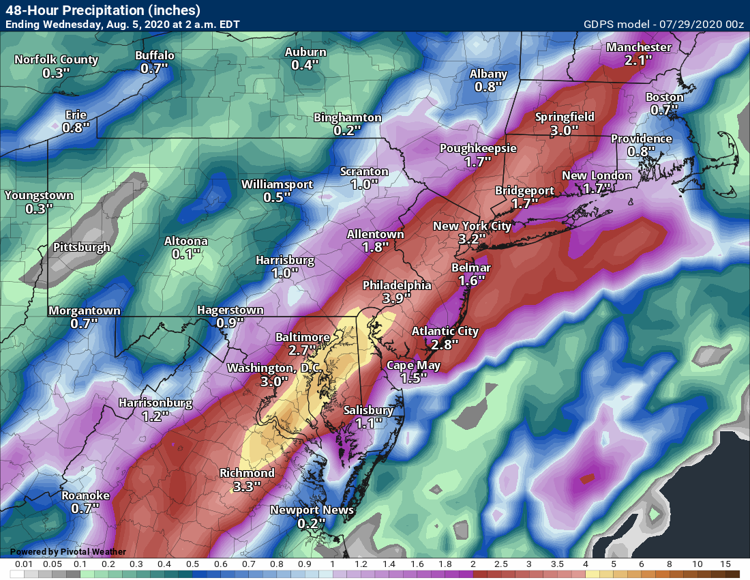 The Global Forecast System (GFS) ensemble (same model run with slightly different tweaks) members have favored a solution off the coast for Tuesday, August 4. In this scenario, South Jersey would see scattered, heavy rain bands and gusty winds. However, the concerns would largely be at the shore. Beach erosion, some coastal flooding and dangerous rip currents would threaten.