During and after Tropical Storm Isaias, local residents were stunned by the autumnal look of their trees in the middle of summer.
"All of my leaves, hanging plants and landscaping looked beautiful the day before the storm," said Jamie Girgenti, of the Manahawkin section of Stafford Township. "The east-facing side of everything turned brown before the storm was even over. All the trees on Route 72 are the same. We have had storms with much more rain and higher winds that did not cause this to happen."
Hours of pounding onshore winds, sending large amounts of salt air onto land, caused "salt burn," which shut down the natural systems that give leaves their green color and turned them brown.
"I did notice that there was an exceptional amount of salt residue on most surfaces," Girgenti said.
From 4 a.m. to 4 p.m. Aug. 4 — the day the center of Isaias tracked through eastern Pennsylvania — winds from the southeast or south, both onshore, blew at Atlantic City International Airport in Egg Harbor Township.
South Jersey has been the landing spot for three tropical systems in the past decade. While …
Sustained winds as high as 36 mph blew at the airport, with onshore wind gusts over 70 mph in Little Egg Harbor Township (70), Ocean City (72) and Cape May (75).
"You get a heck of a lot of (salt) spray. ... The upper layer of a leaf has quite a bit of wax to hold water within the leaf," said Jason Grabosky, professor of urban forestry at Rutgers University.
With this type of setup, Grabosky said, the waxy layer within the leaf erodes.
In many tropical systems, especially in Florida and the Gulf Coast, the large amount of rain that accompanies it usually dilutes the salt enough to keep plants healthy after the storm.
However, Isaias was a windstorm, not a rainmaker. That means the salt air can also get into the soil and the root system, leaving plants distressed and looking for water. When this happens, they start to turn brown.
UPPER TOWNSHIP — The National Weather Service's team of meteorologists has confirmed that Tr…
According to the Community Collaborative Rain, Hail and Snow Network, a volunteer weather-data collection system, all shore towns reported under an inch of rainfall, include 0.48 inches in Atlantic City and 0.35 inches in Sea Isle City.
Even on the mainland, totals were low until you reached western portions of Atlantic and Cumberland counties. Estell Manor reported 0.62 inches of rain, and Somers Point reported 0.42 inches.
Living near Smitty's Clam Bar in Somers Point, Heather Hires noted that the trees near the business, which are exposed to the open bay, had more brown leaves than other places around her neighborhood.
"Wow, I went outside and was like, 'Man, it's not fall yet,'" Hires said. "I was wondering why it was already seeming like it was fall. … They were just dropping."
Grabosky said it's not unusual for the onshore-facing side of the tree to be brown, while the other side remains green and whole.
The National Weather Service has confirmed that Tropical Storm Isaias brought an Enhanced Fu…
"If it's one side and not the other side (of the tree), its an abiotic (mechanical) issue. That could mean just getting pummeled by the winds on the leading edge or, salt spray. The leading edge get(s) salted, especially if you have tender bean foliage that drops every fall," Grabosky said.
Local residents said it wasn't just trees that were suffering.
Carol Herron, of Stone Harbor, noticed brown leaves on crepe myrtle, butterfly bushes, roses and other plants.
This isn't the first time South Jersey has seen salt burn from a tropical storm in recent memory.
"It's kind of like Sandy; we saw this on pines. In Sandy, we got hit and didn't get doused with a lot of rain and there's a lot of white pine," Grabosky said, noting the salt air removed the waxy buildup that holds in critical moisture.
With a very active remainder of the Atlantic hurricane season expected, it may not be the last, either.
Tropcal Storm Isias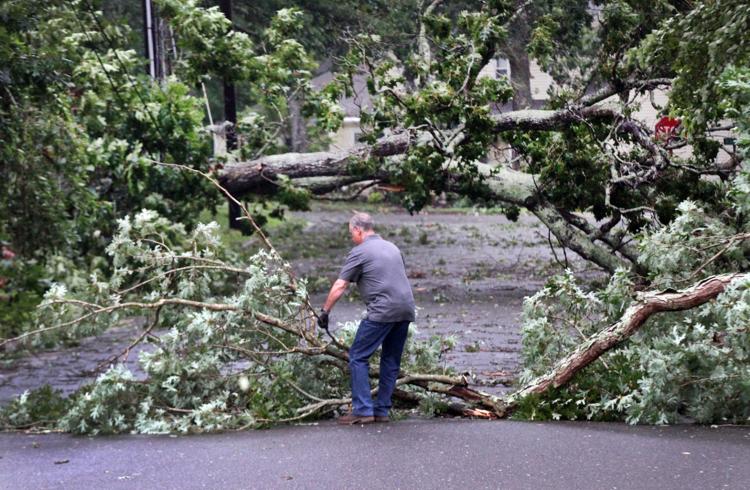 HIDE VERTICAL GALLERY ASSET TITLES
isaias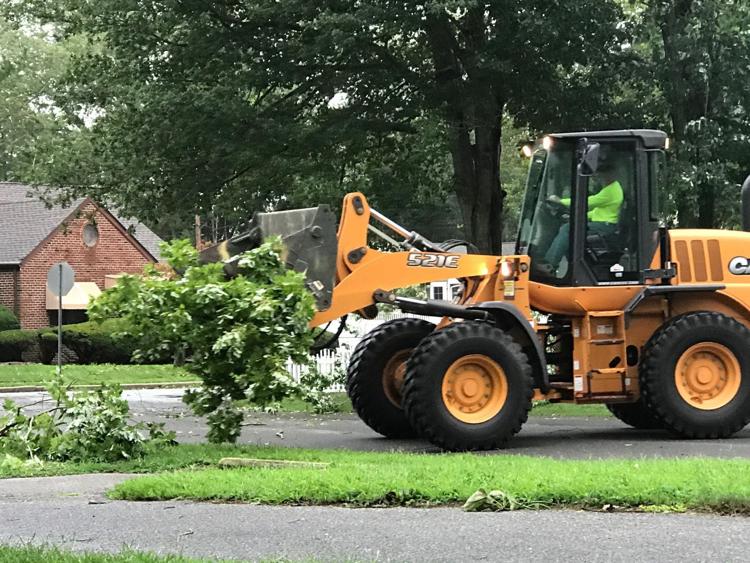 IMG_2657.JPG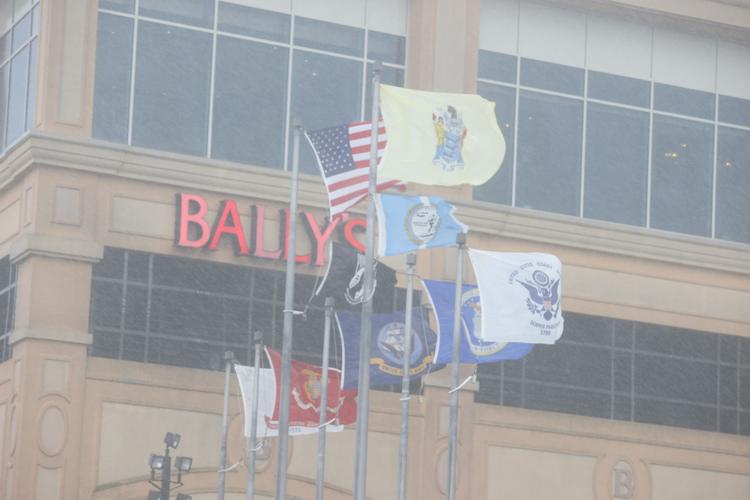 IMG_2656.JPG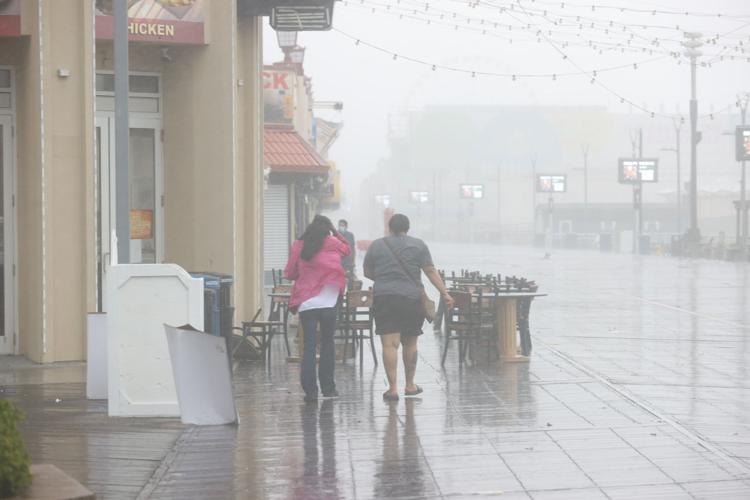 IMG_2658.JPG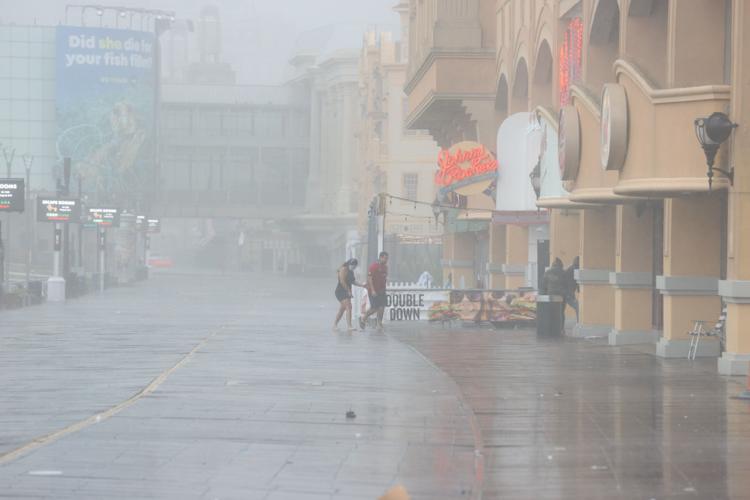 On the bay in Little Egg Harbor from Isaias
IMG_2660.JPG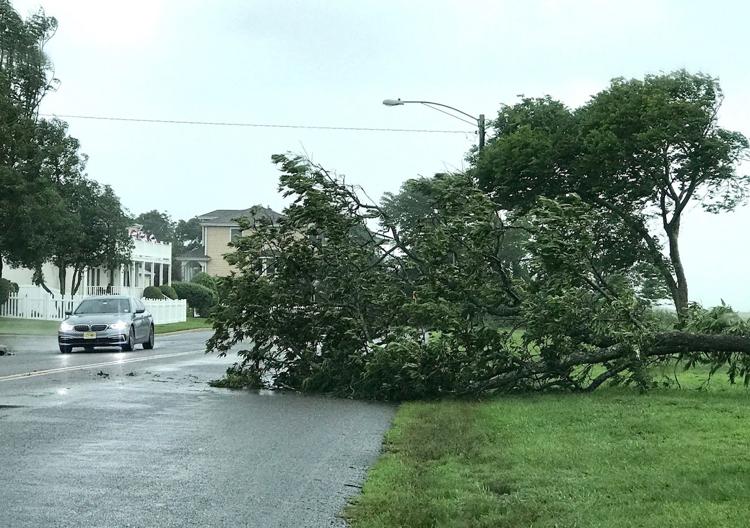 IMG_6861.JPG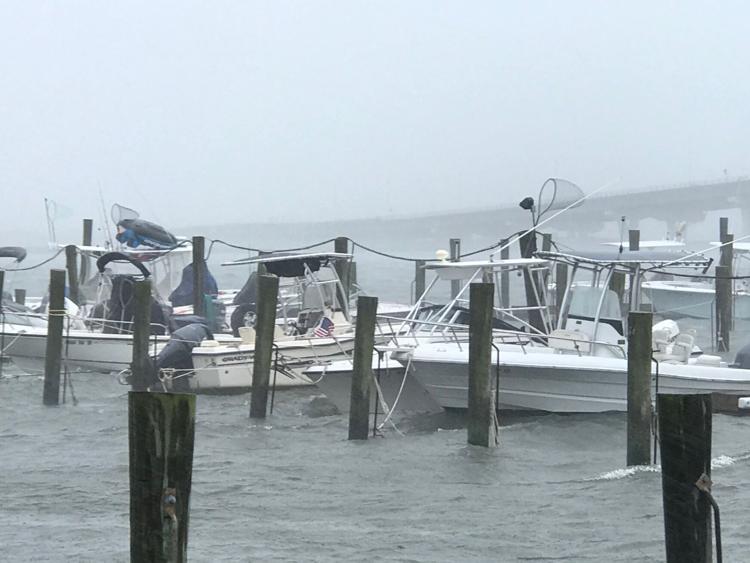 Tropical Storm Isaias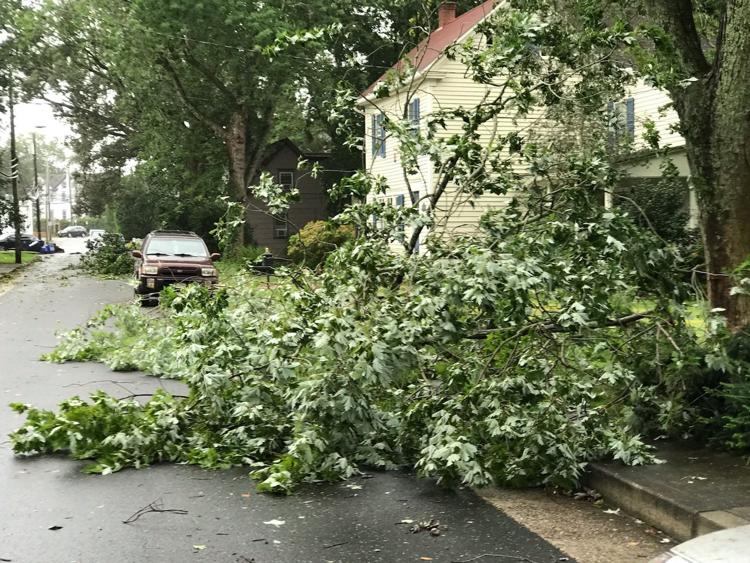 Tree down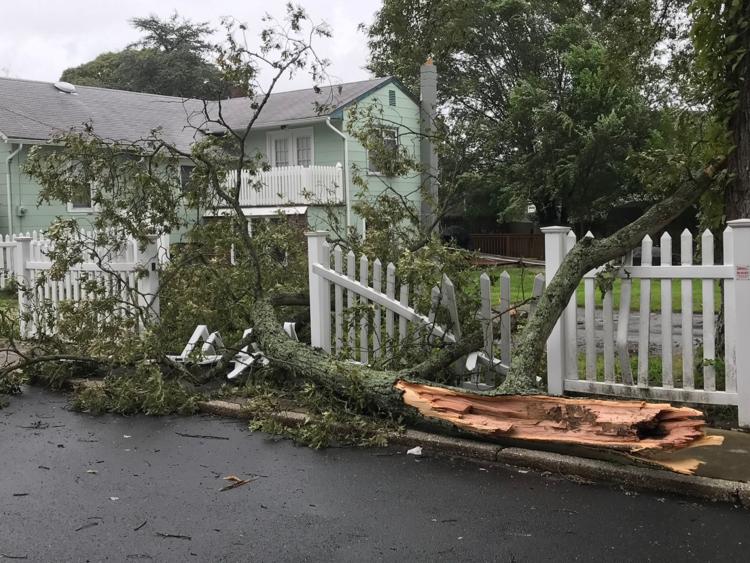 IMG_8159.JPG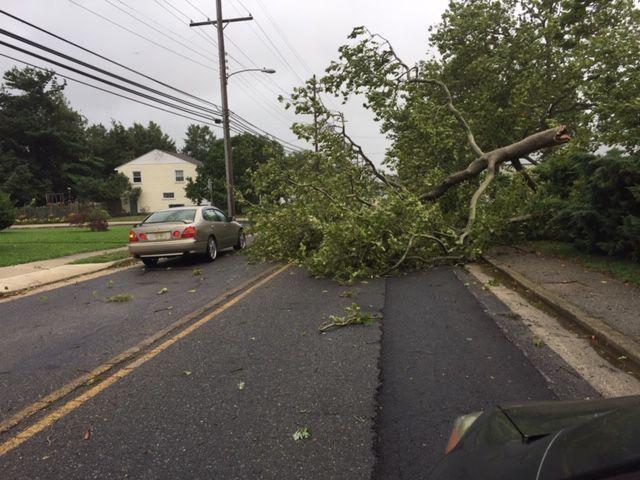 IMG_8165.JPG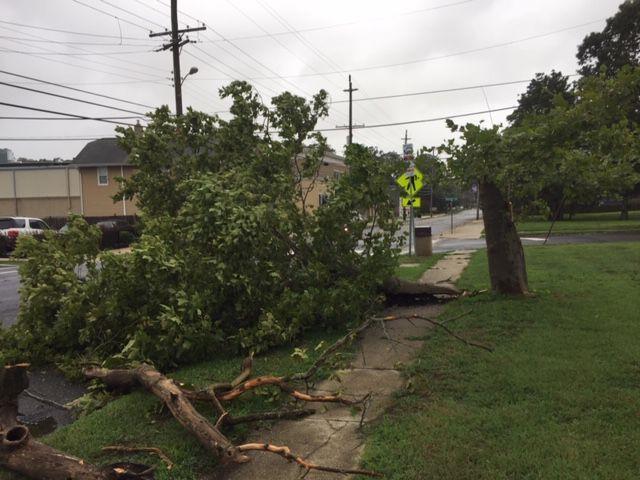 Tropical Storm Isaias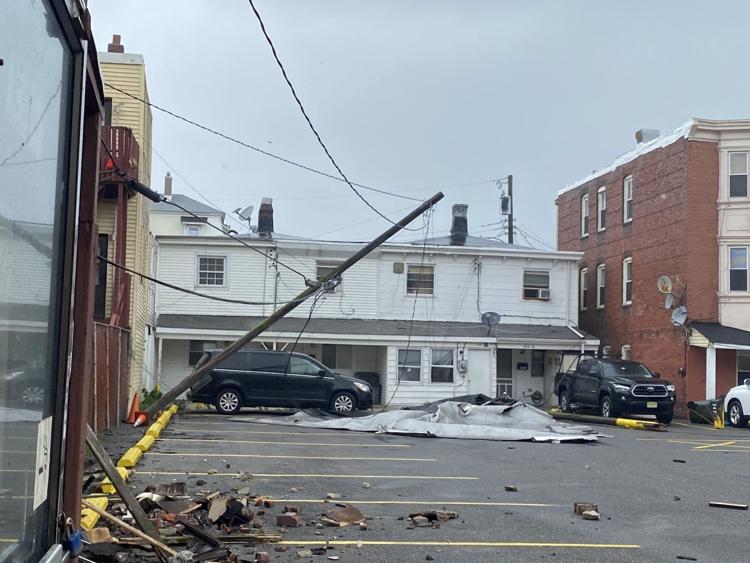 IMG_2664.JPG
IMG_2665.JPG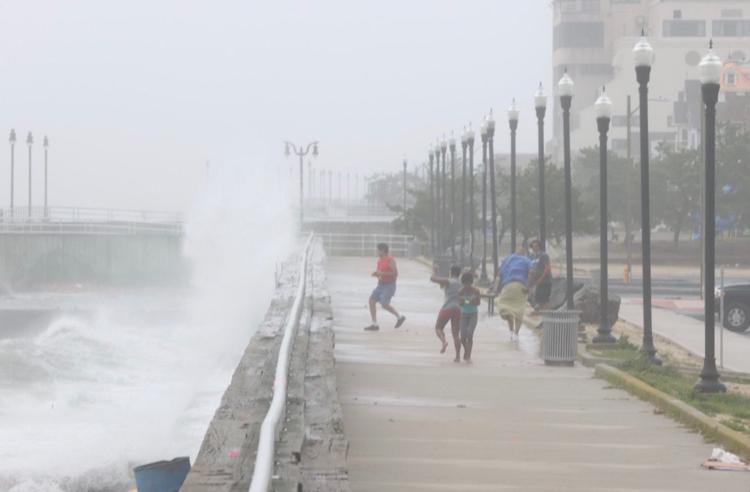 IMG_2666.JPG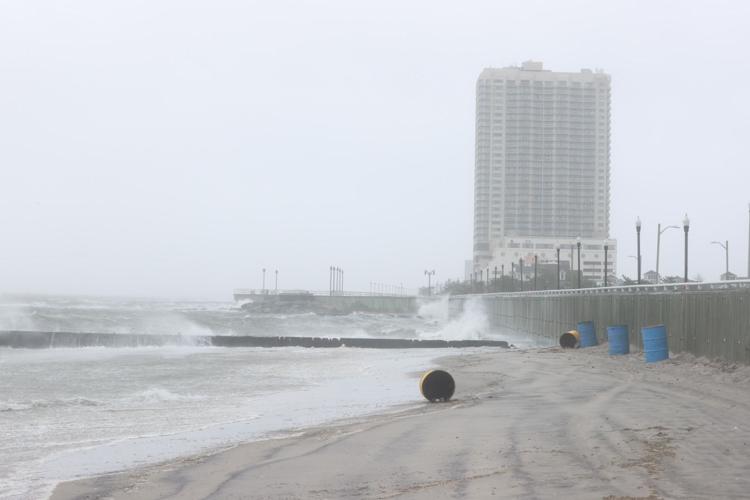 IMG_2667.JPG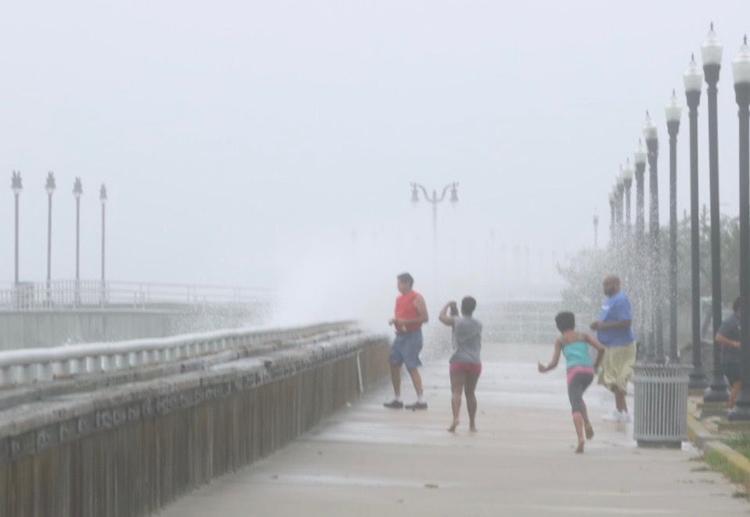 Power lines sparking outside of the Press of Atlantic City building
IMG_2669.JPG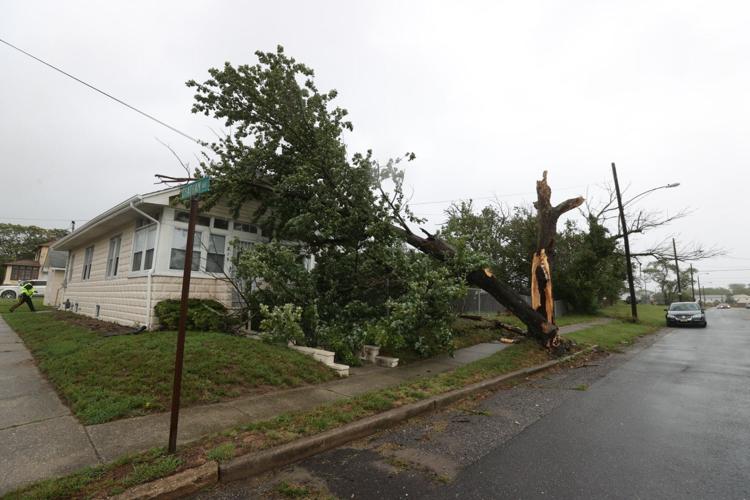 IMG_2670.JPG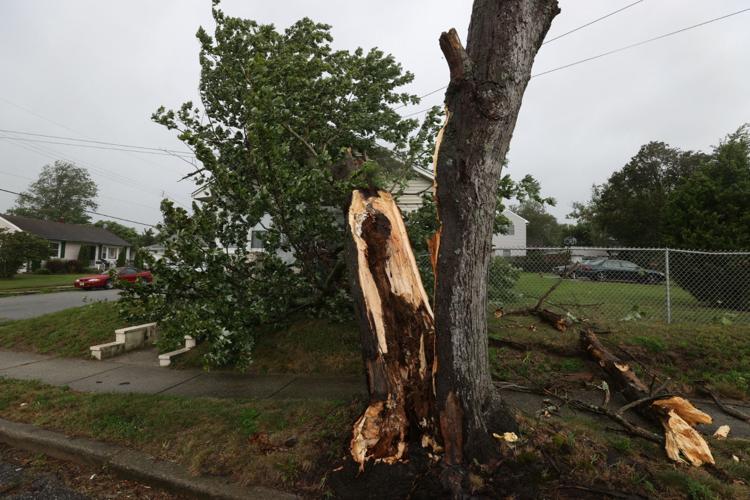 IMG_2671.JPG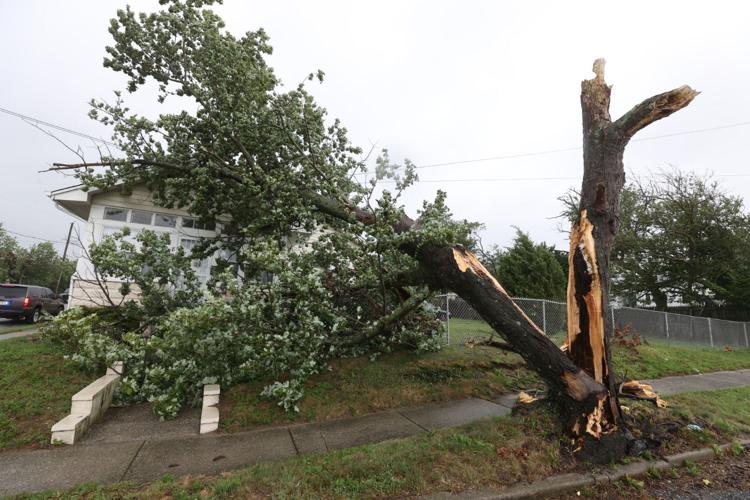 Isaias damage in Somers Point
Somers Point 2.jpg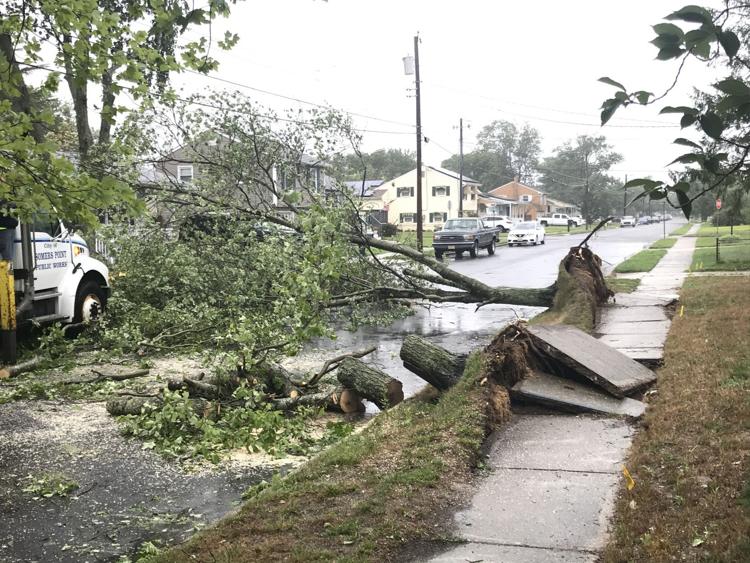 Somers Point 3.jpg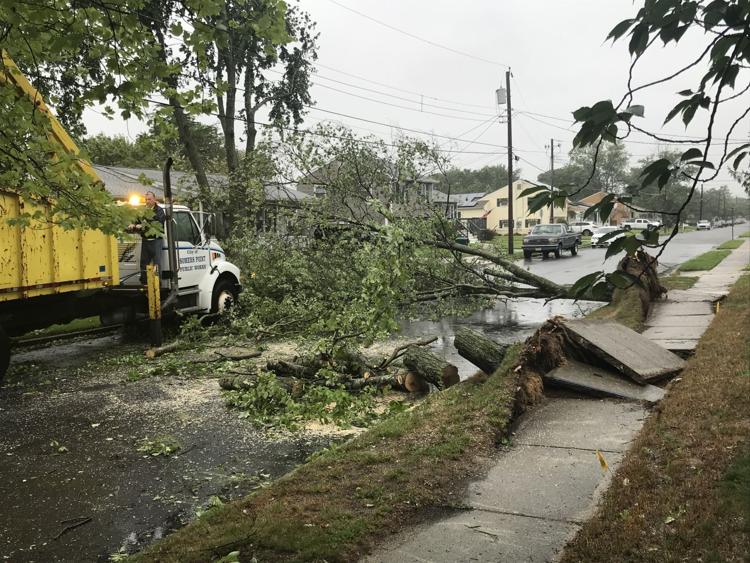 Somers Point.jpg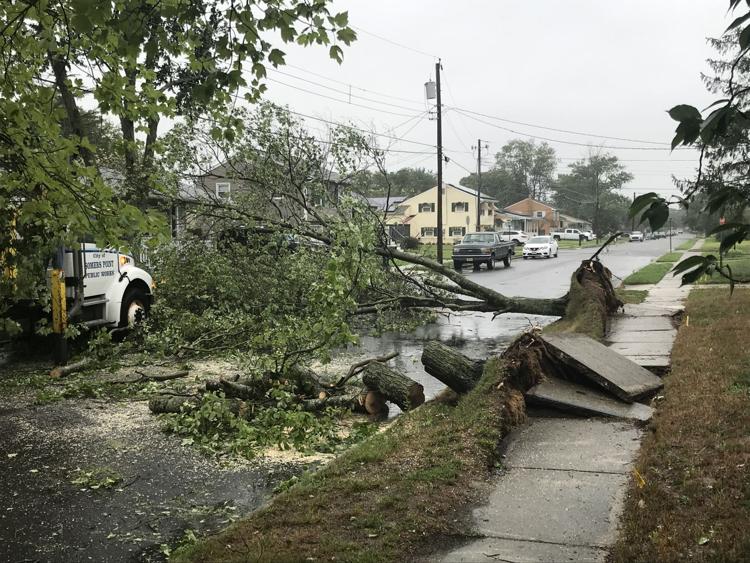 Ventnor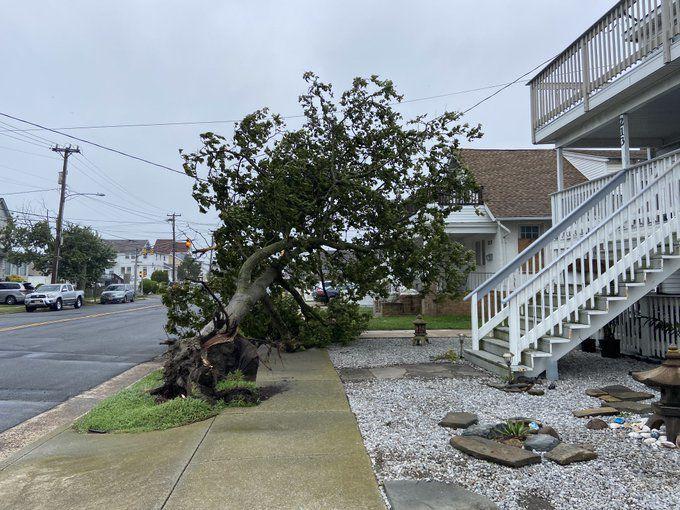 Ventnor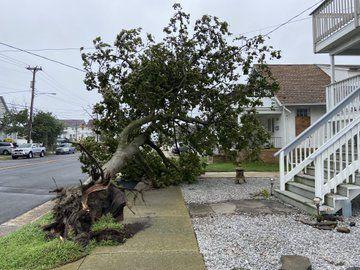 Ventnor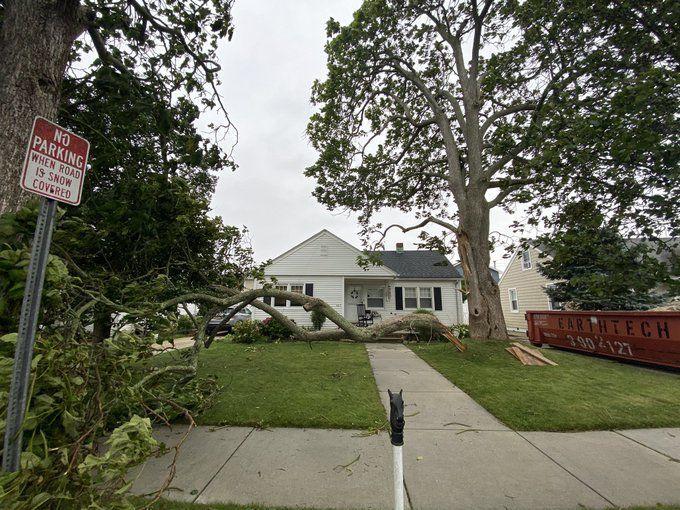 Linwood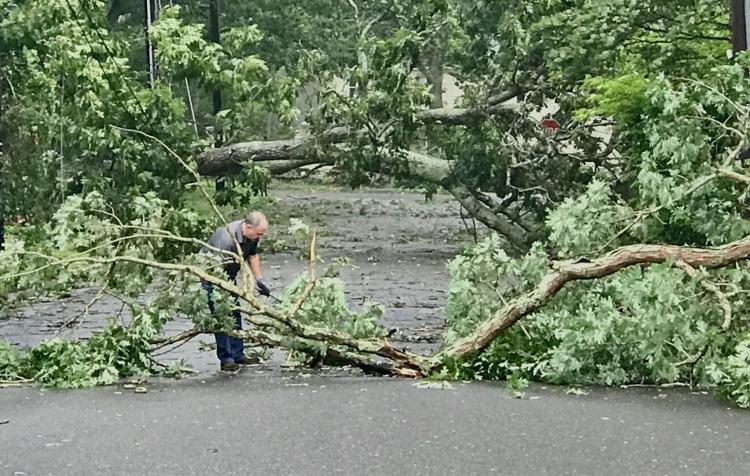 IMG_2672.JPG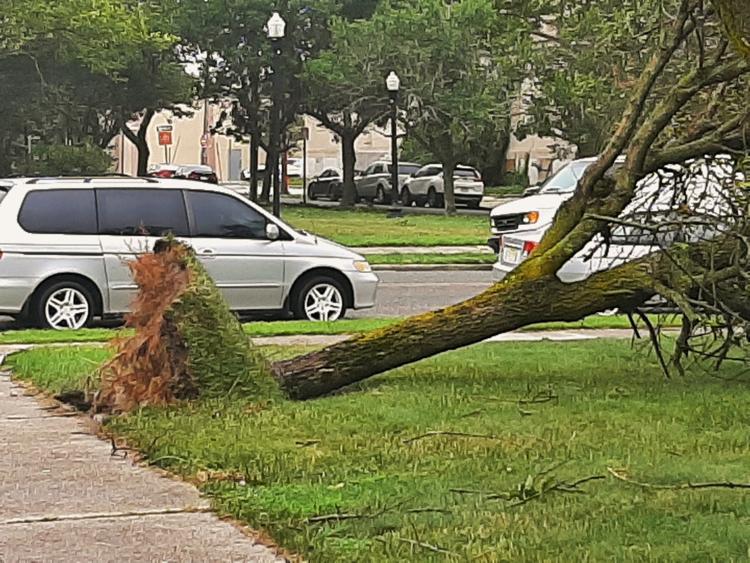 IMG_2673.JPG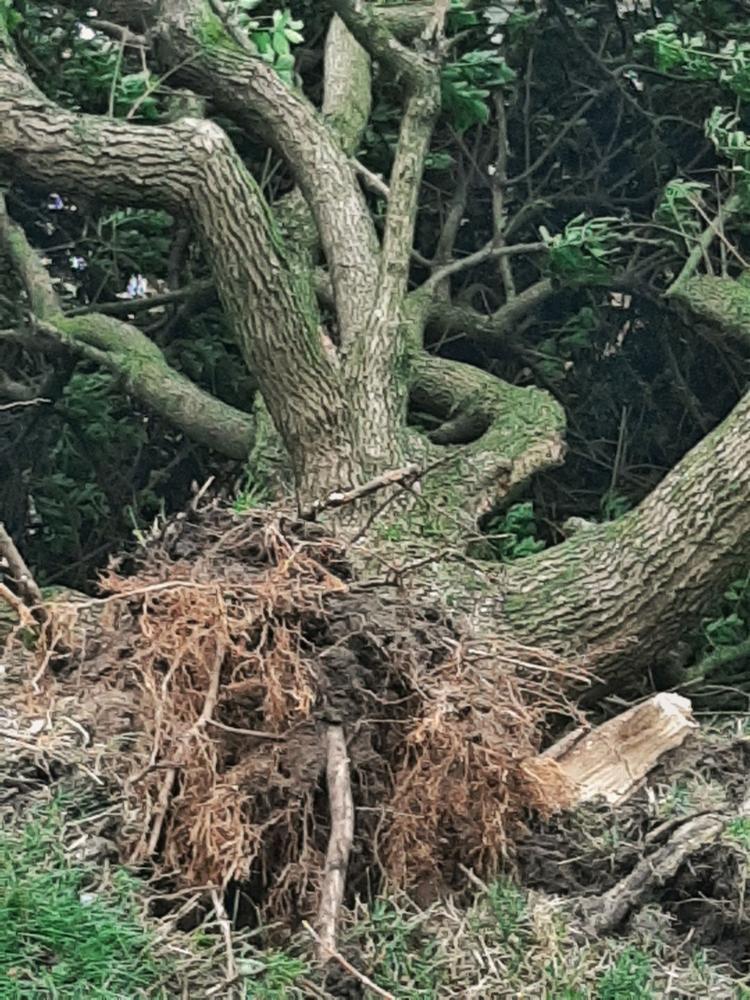 IMG_2674.JPG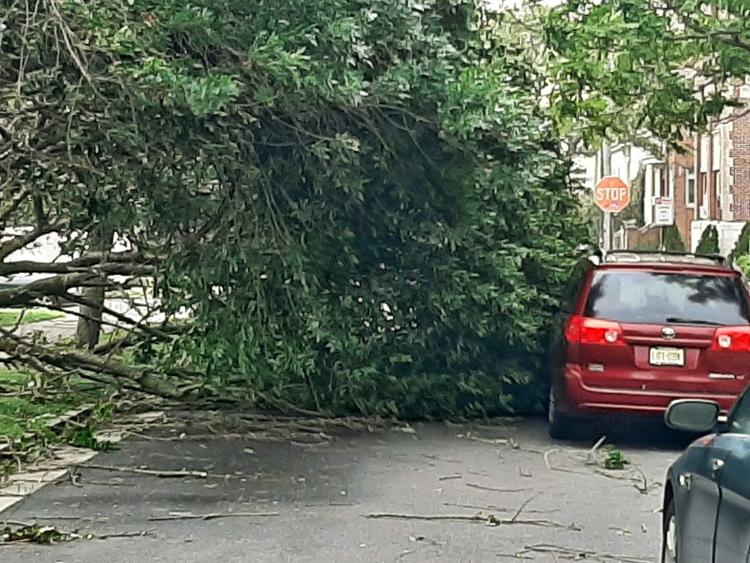 IMG_2675.JPG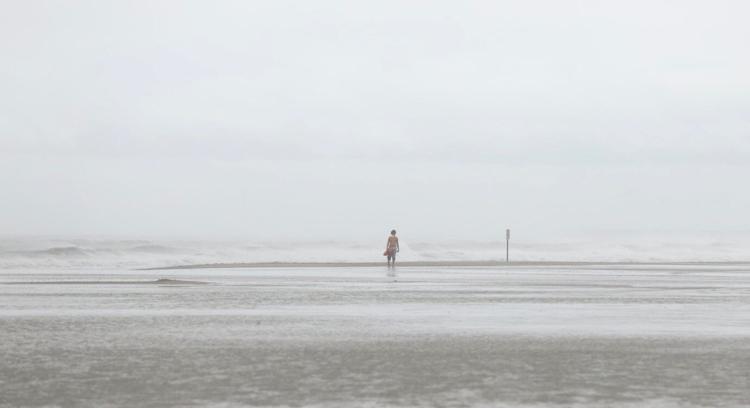 IMG_2676.JPG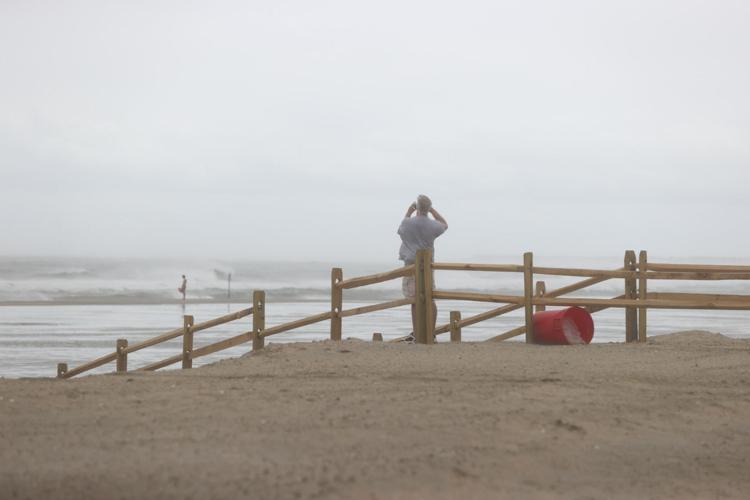 IMG_2677.JPG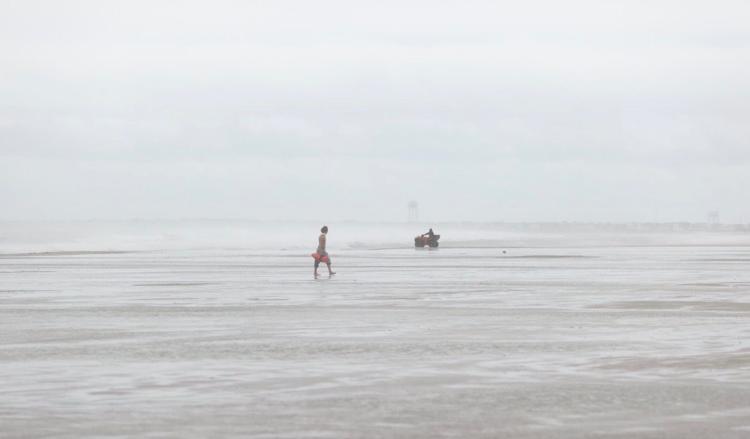 Atlantic City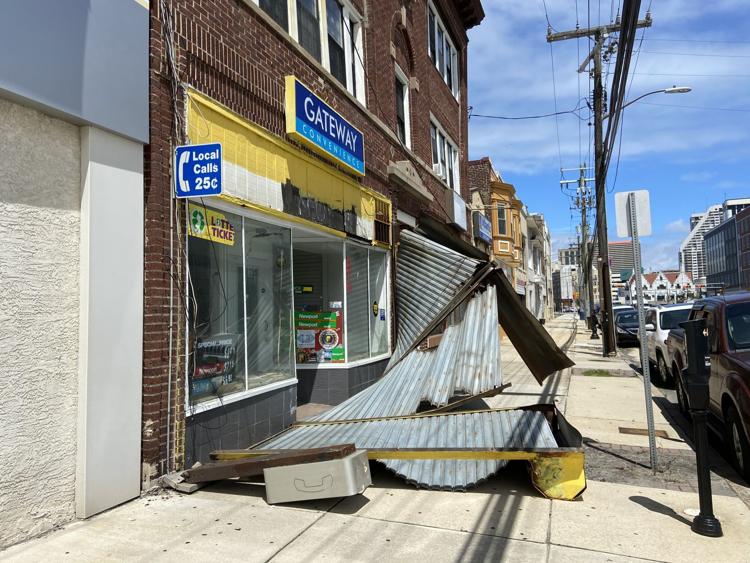 IMG_6910.jpg
IMG_6918.jpg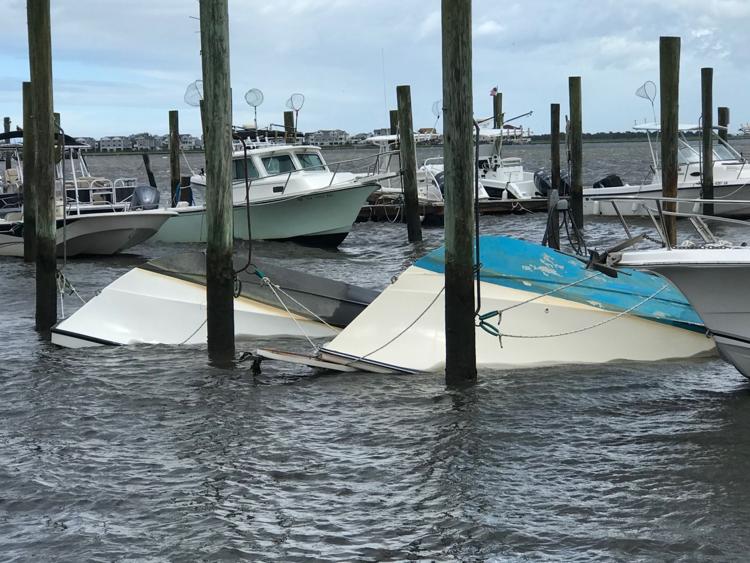 IMG_6919.jpg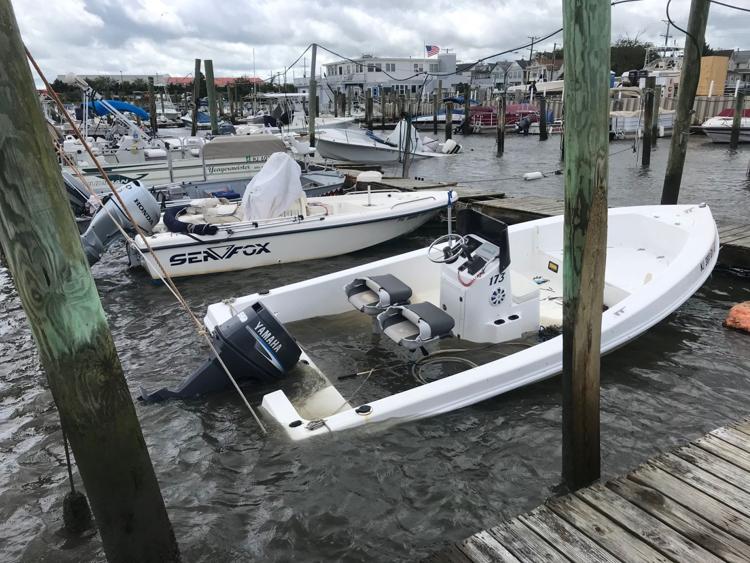 IMG_6907.jpg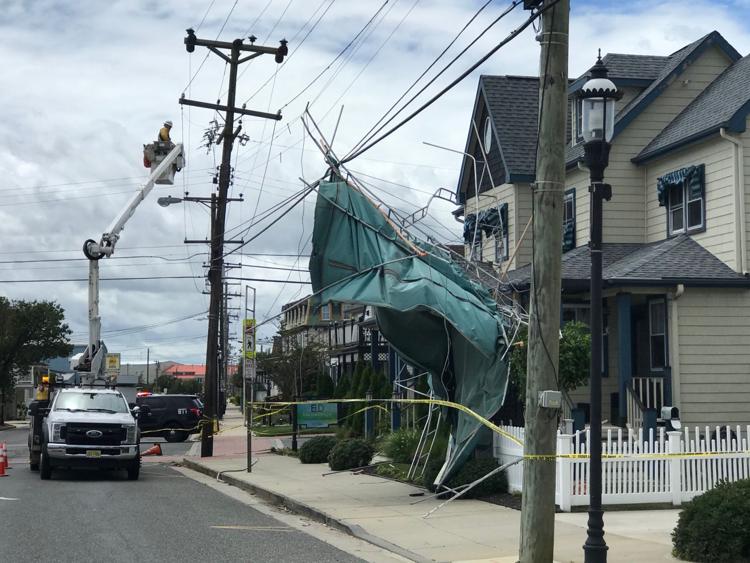 Isaias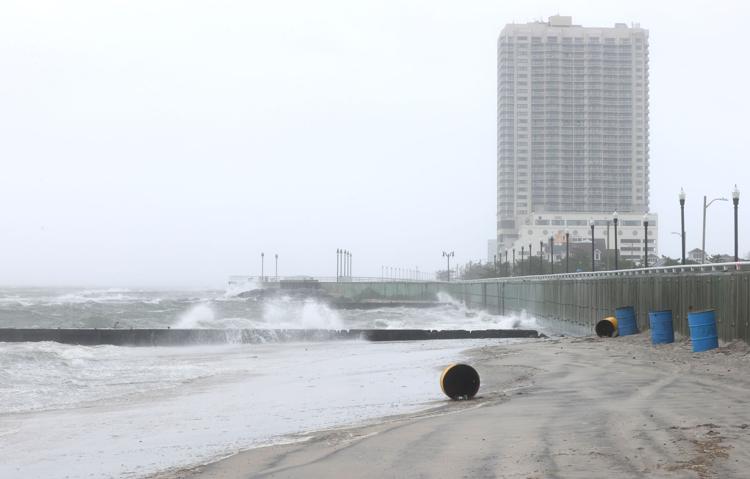 Isaias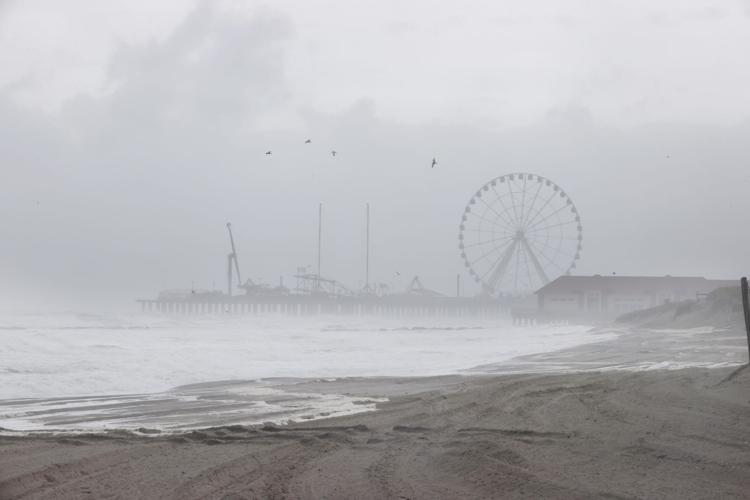 Isaias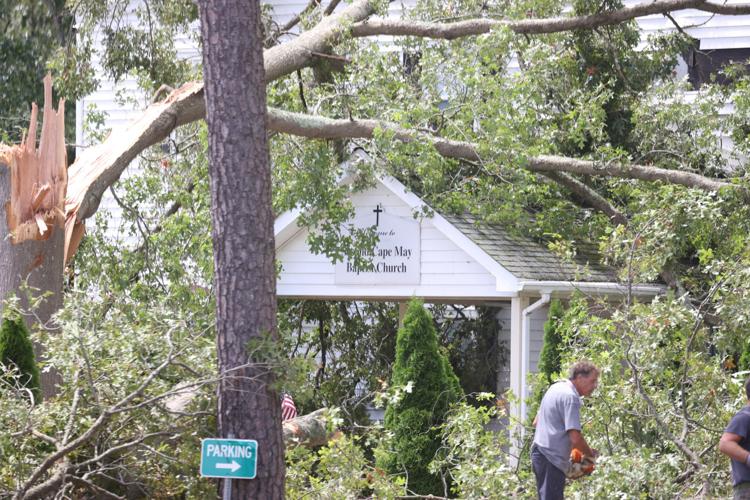 Isaias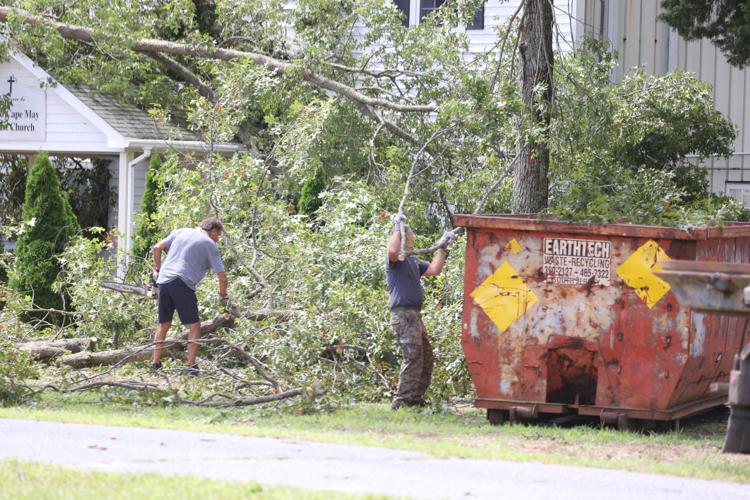 Isaias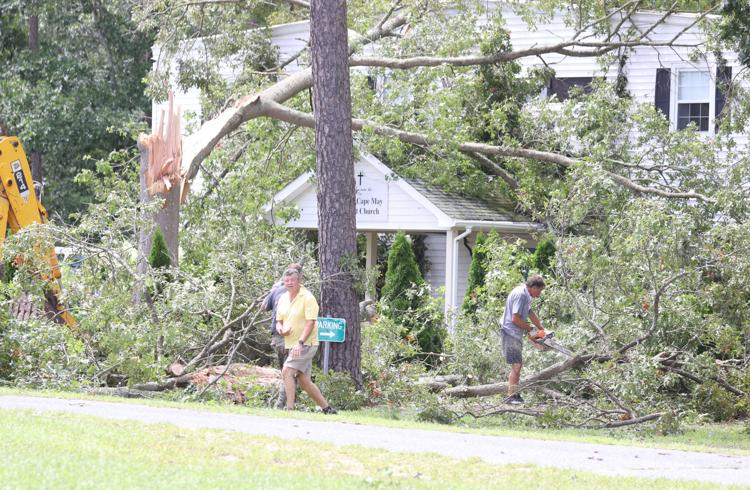 Tornado from Tropical Storm Isaias tears through Marmora
Isaias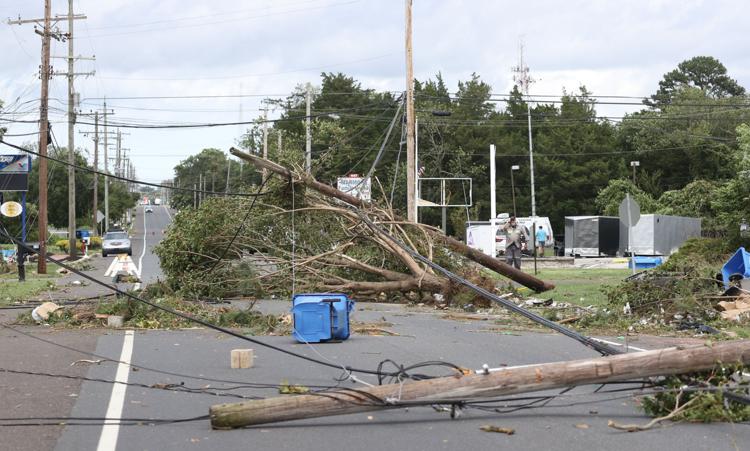 Isaias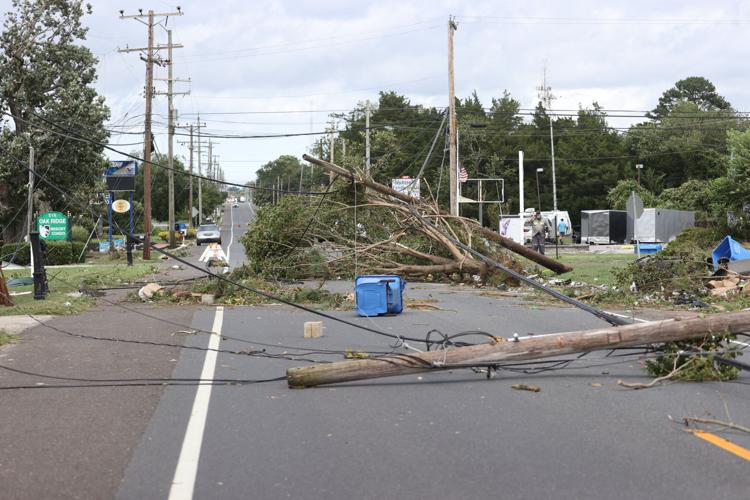 Isaias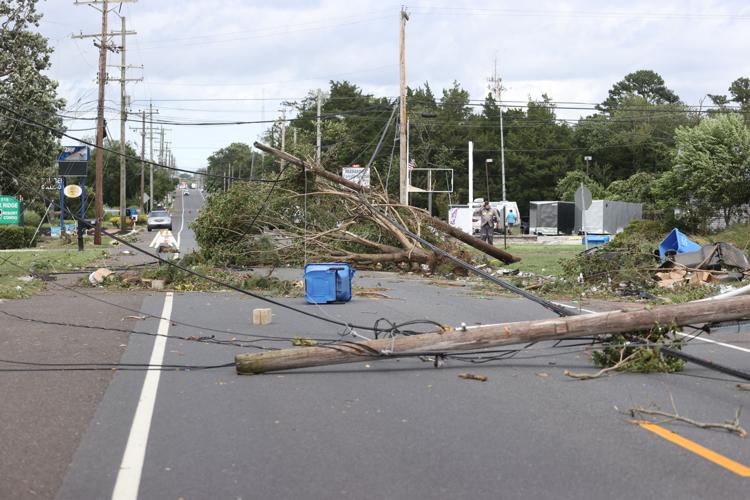 Isaias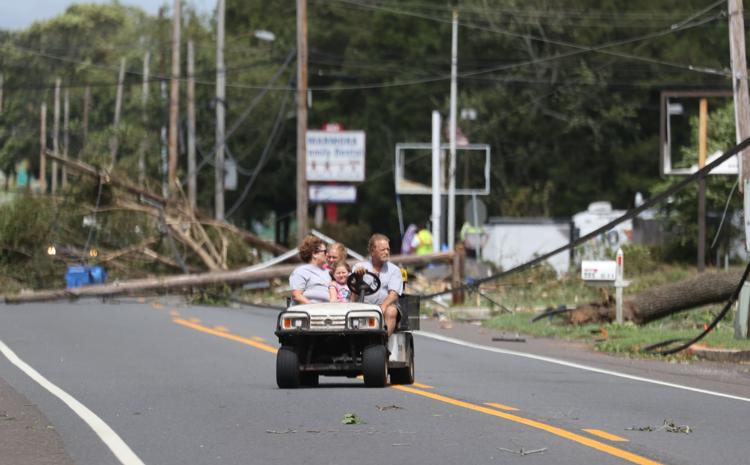 Isaias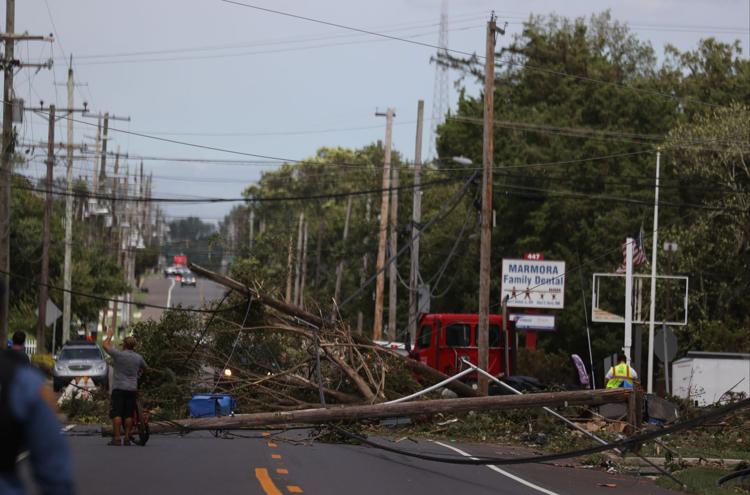 Isaias
Isaias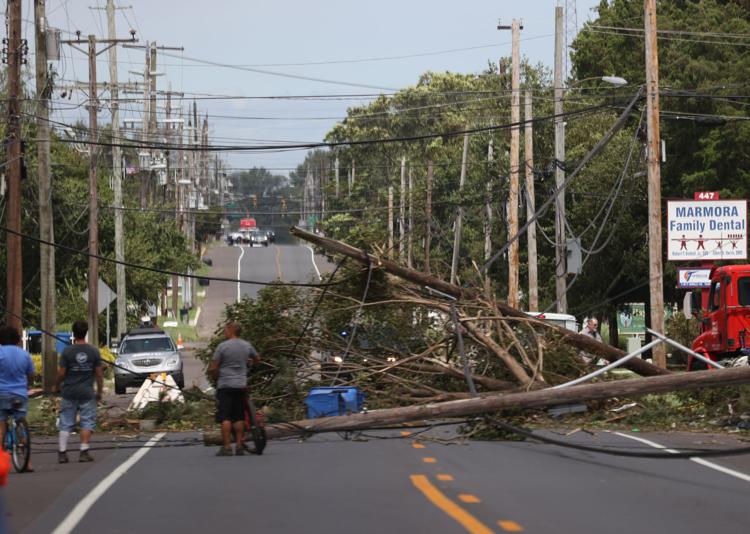 Isaias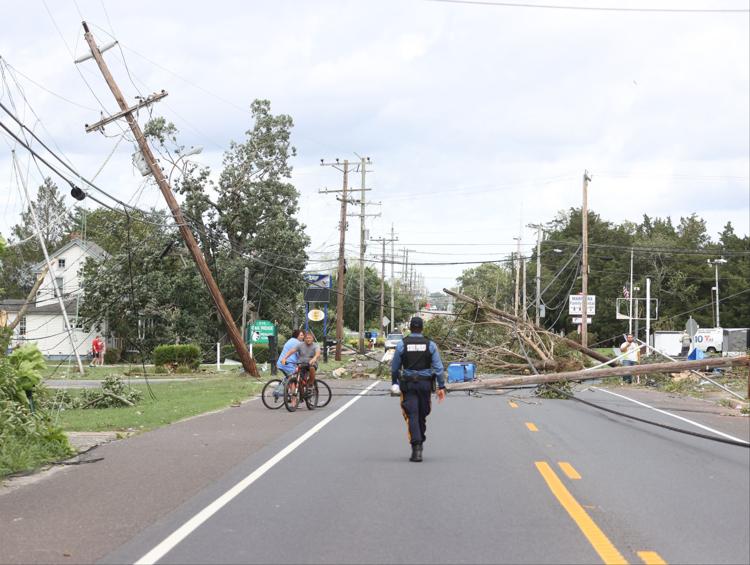 Isaias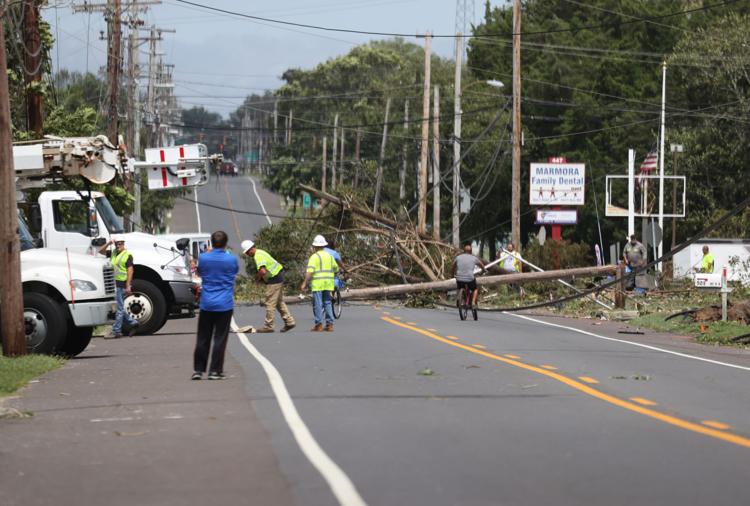 Isaias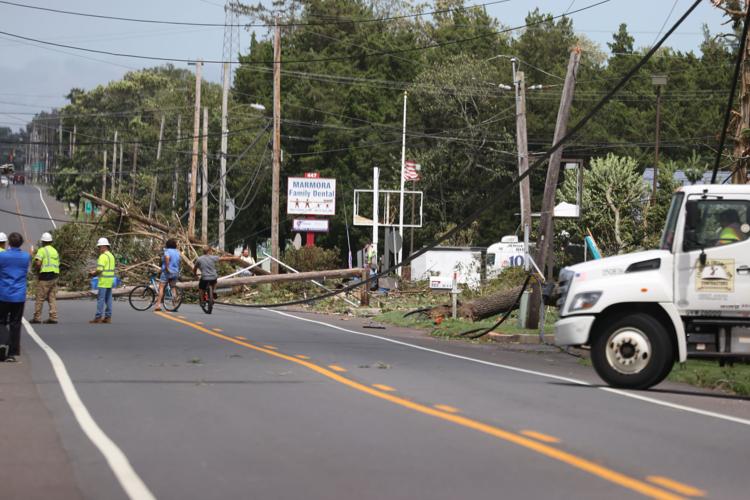 pine hill .JPG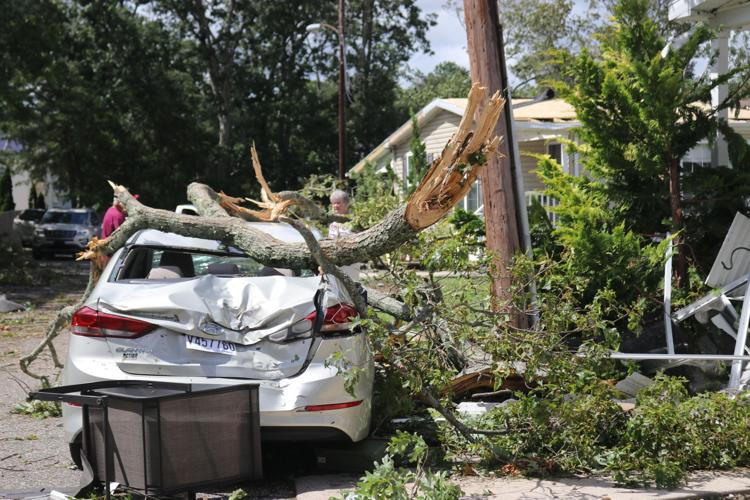 pine hill 2.JPG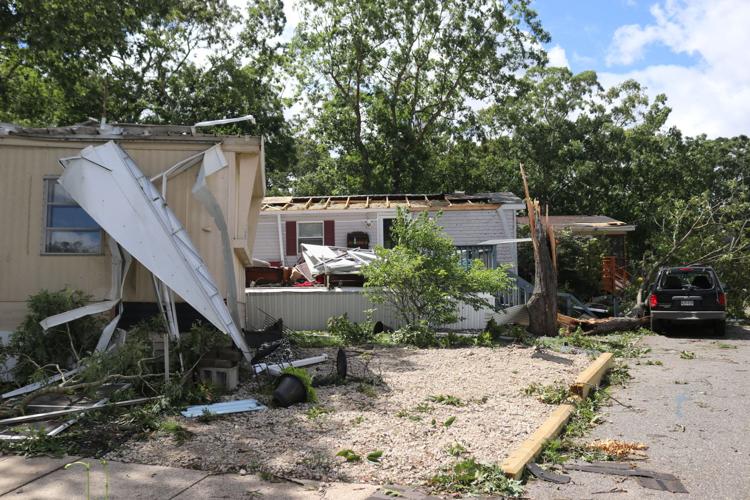 pine hill 3.JPG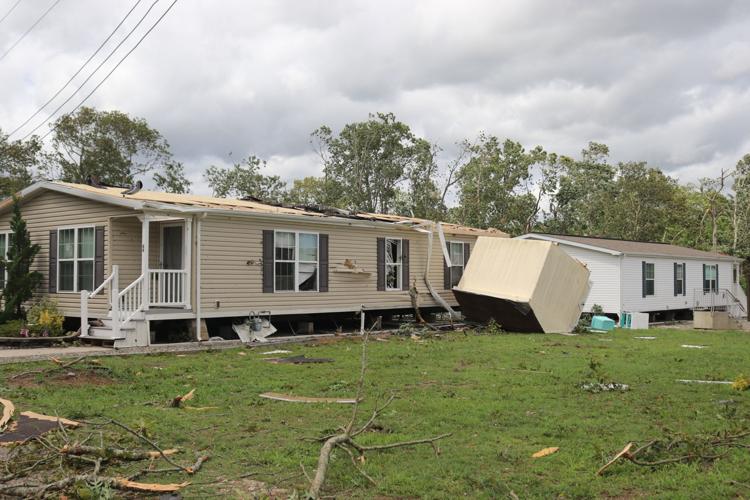 pine hill 4.JPG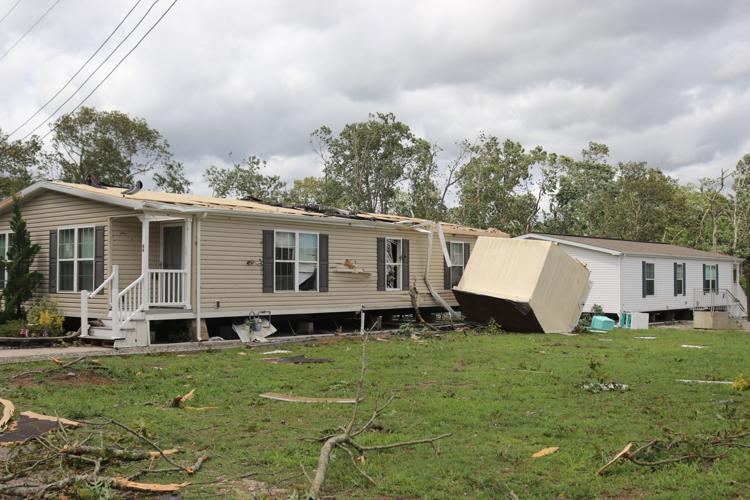 Pomlear damage 2.JPG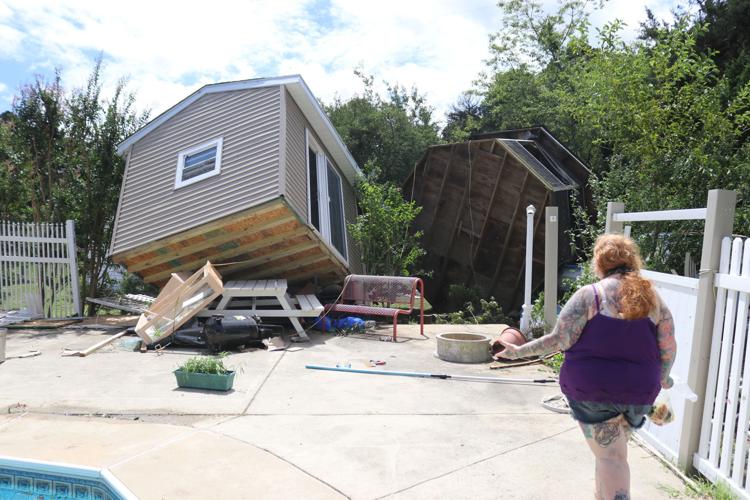 Pomlear damage.JPG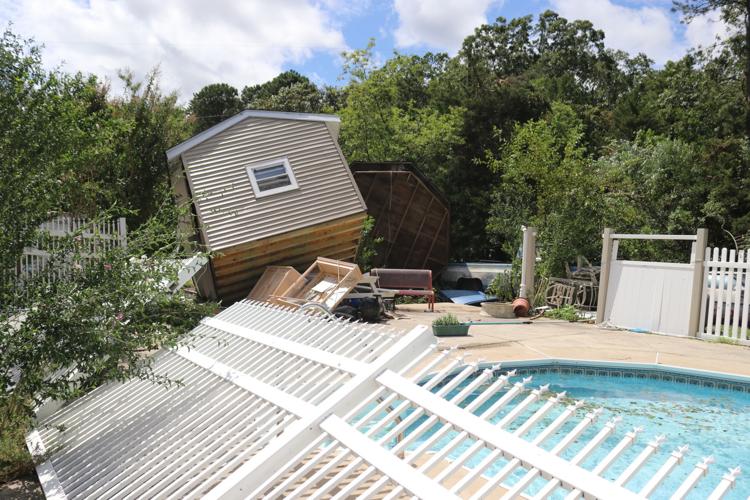 sea Isle .JPG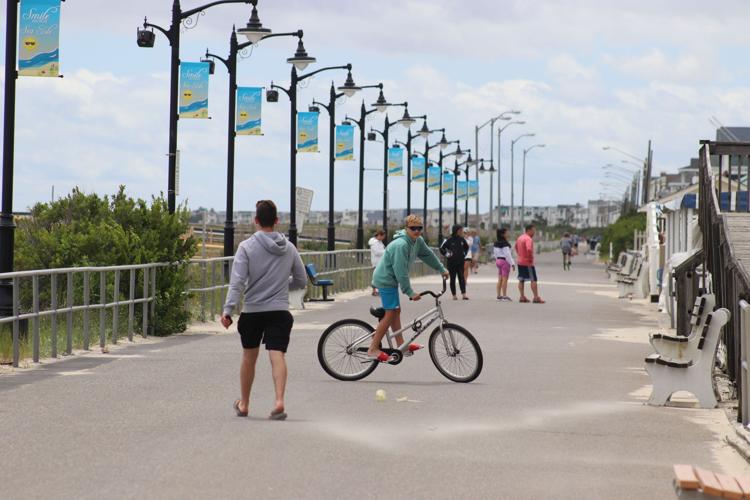 sea Isle 2.JPG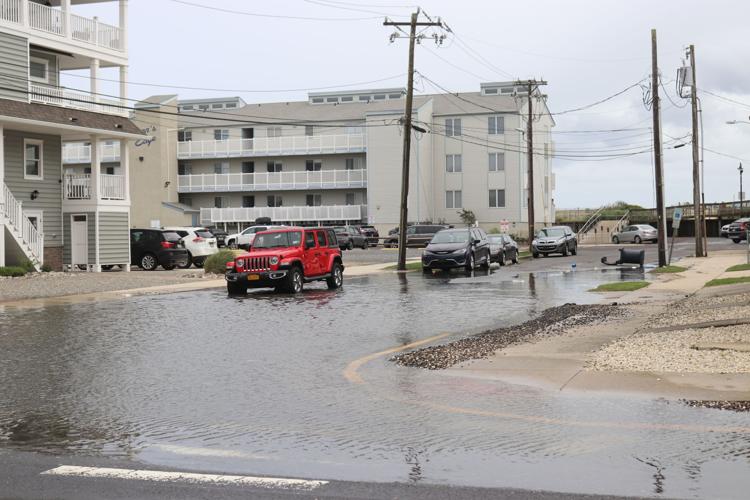 Sea Isle beach 2.JPG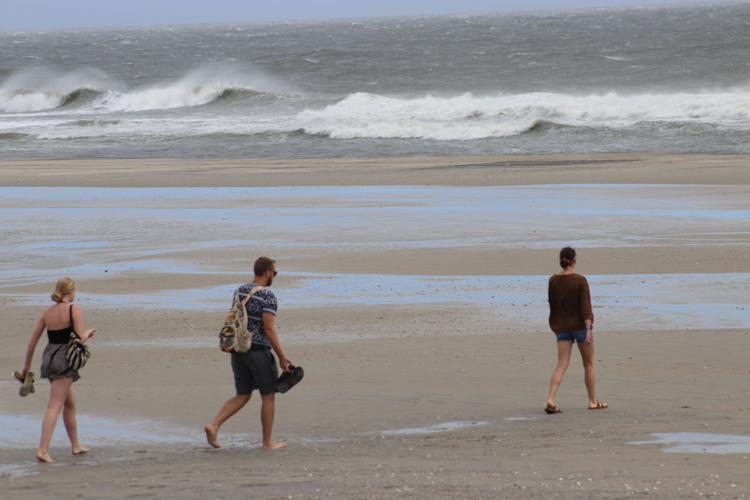 Sea Isle beach.JPG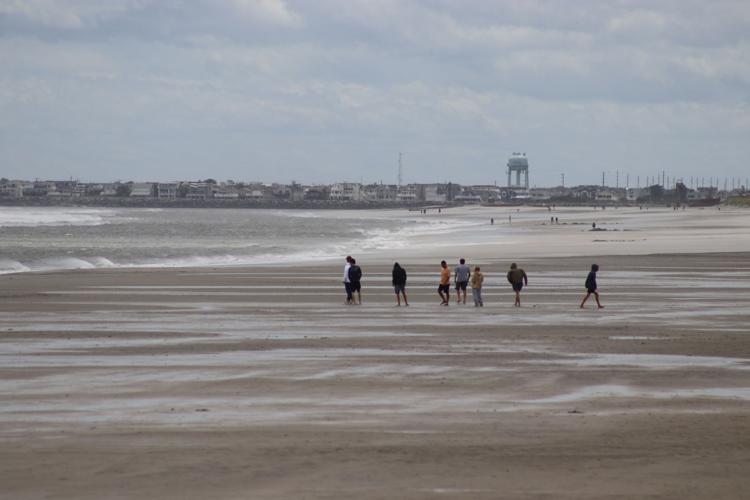 stagecoach damage.JPG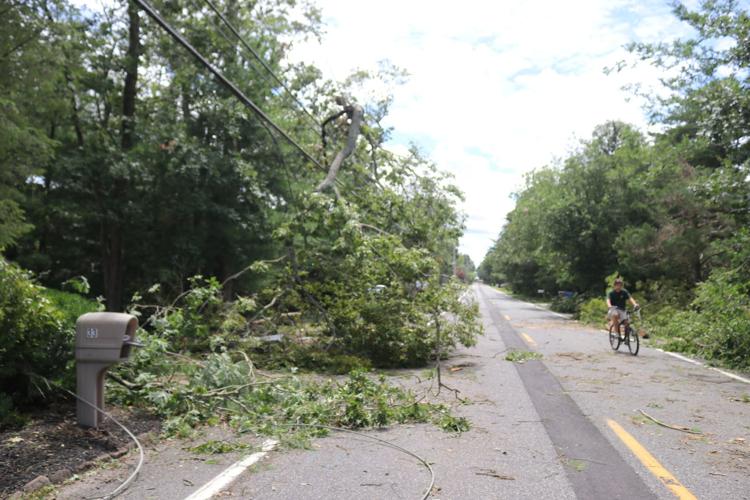 stagecoach road.JPG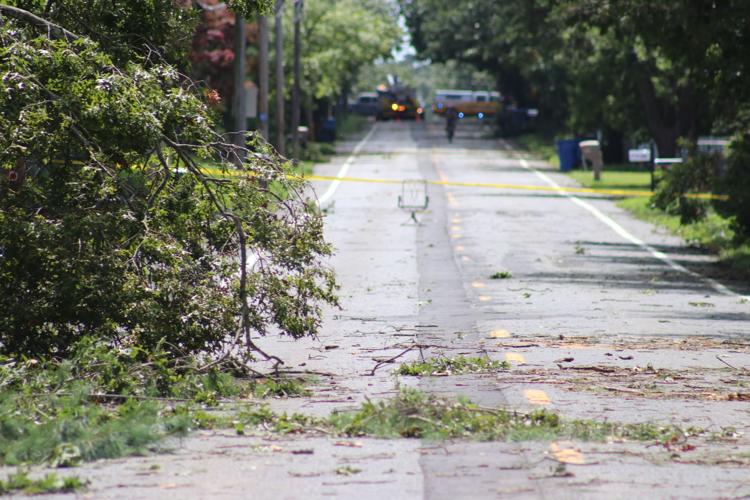 torando.JPG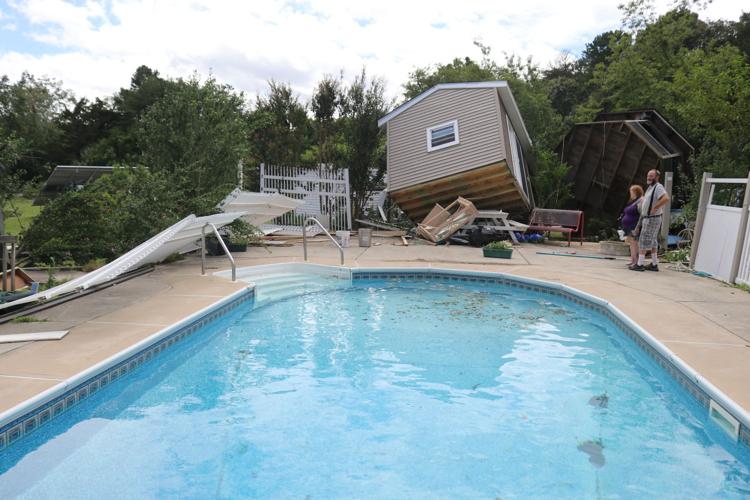 trailer park.JPG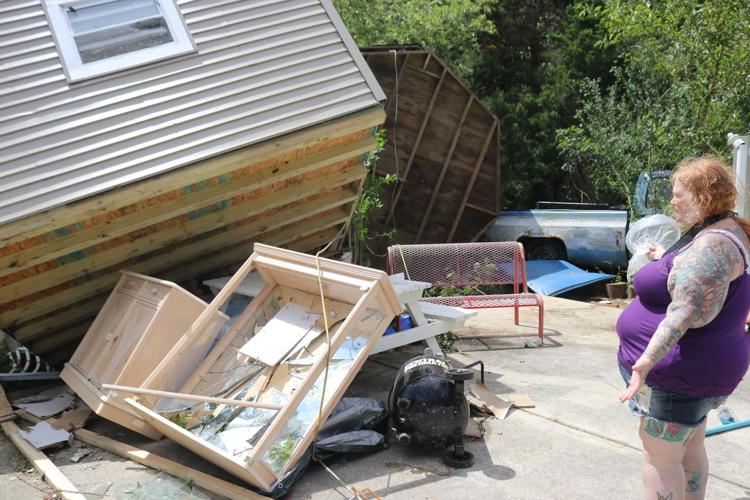 Tropical Storm Isaias in Atlantic City
Tornado Damage in Marmor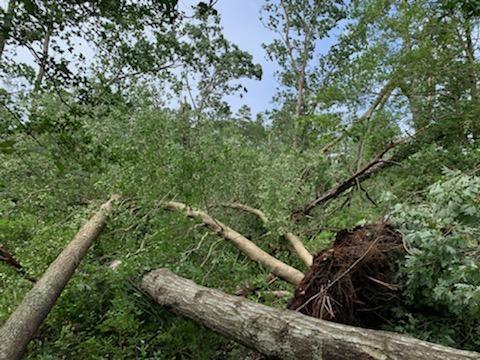 Tornado Damage in Marmora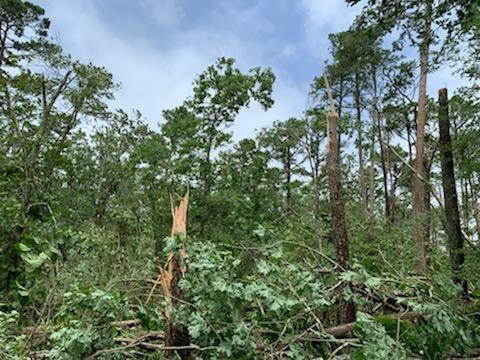 Tornado Damage in Marmora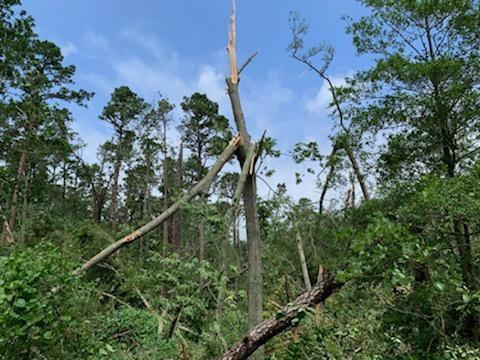 Tornado Damage in Marmora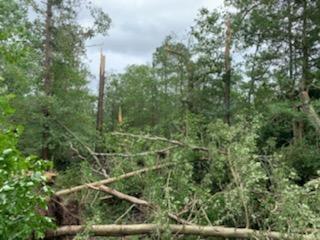 Tropcal Storm Isias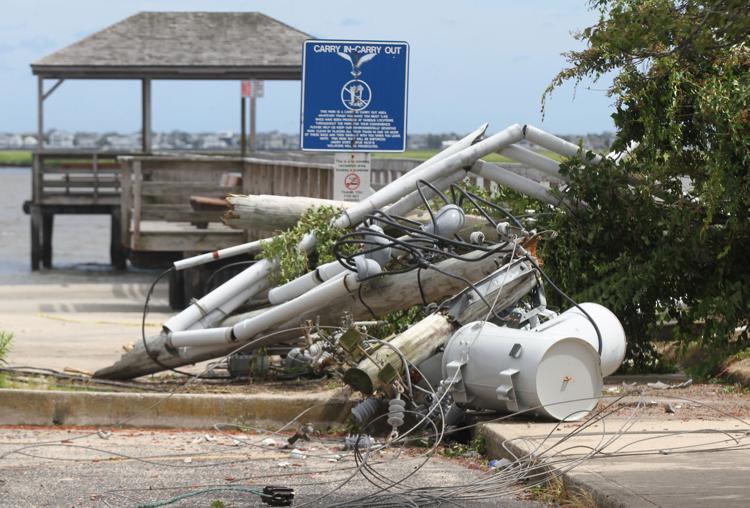 Tropcal Storm Isias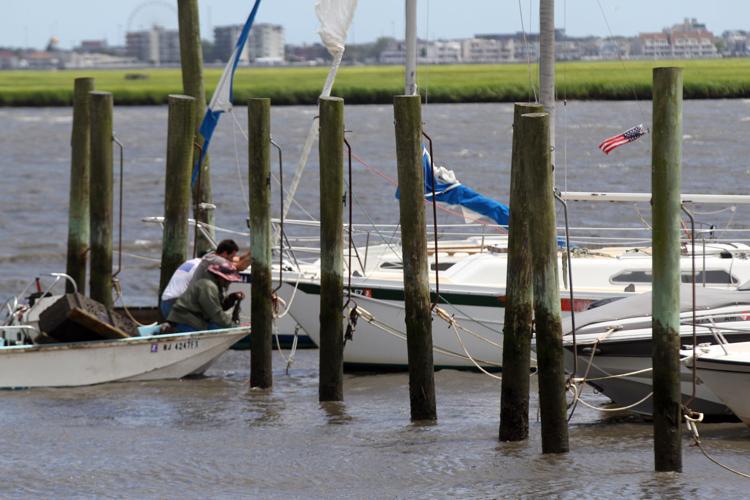 Tropcal Storm Isias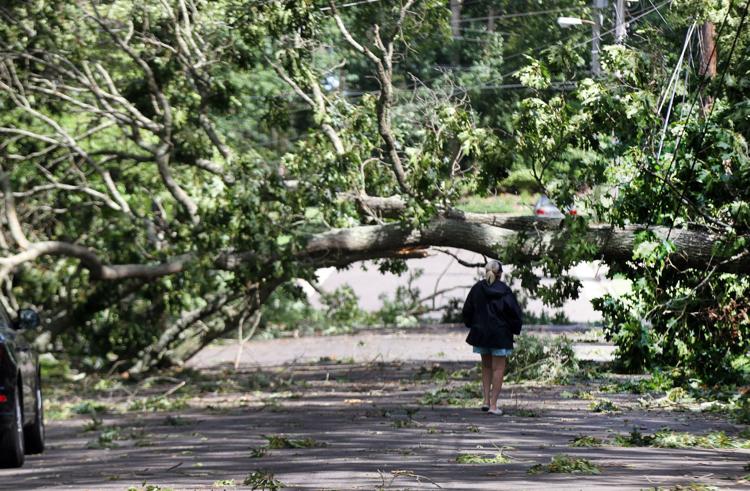 Tropcal Storm Isias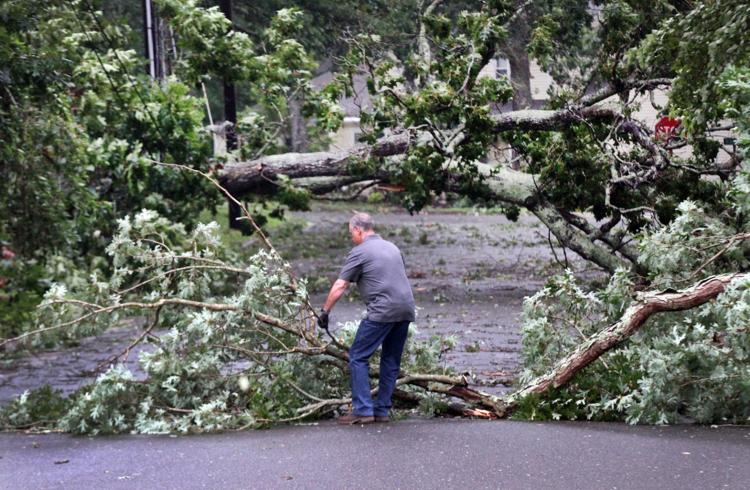 Local Weather
Get the latest local weather, meteorologist Joe Martucci's 7-day forecasts, podcasts, and severe weather alerts.