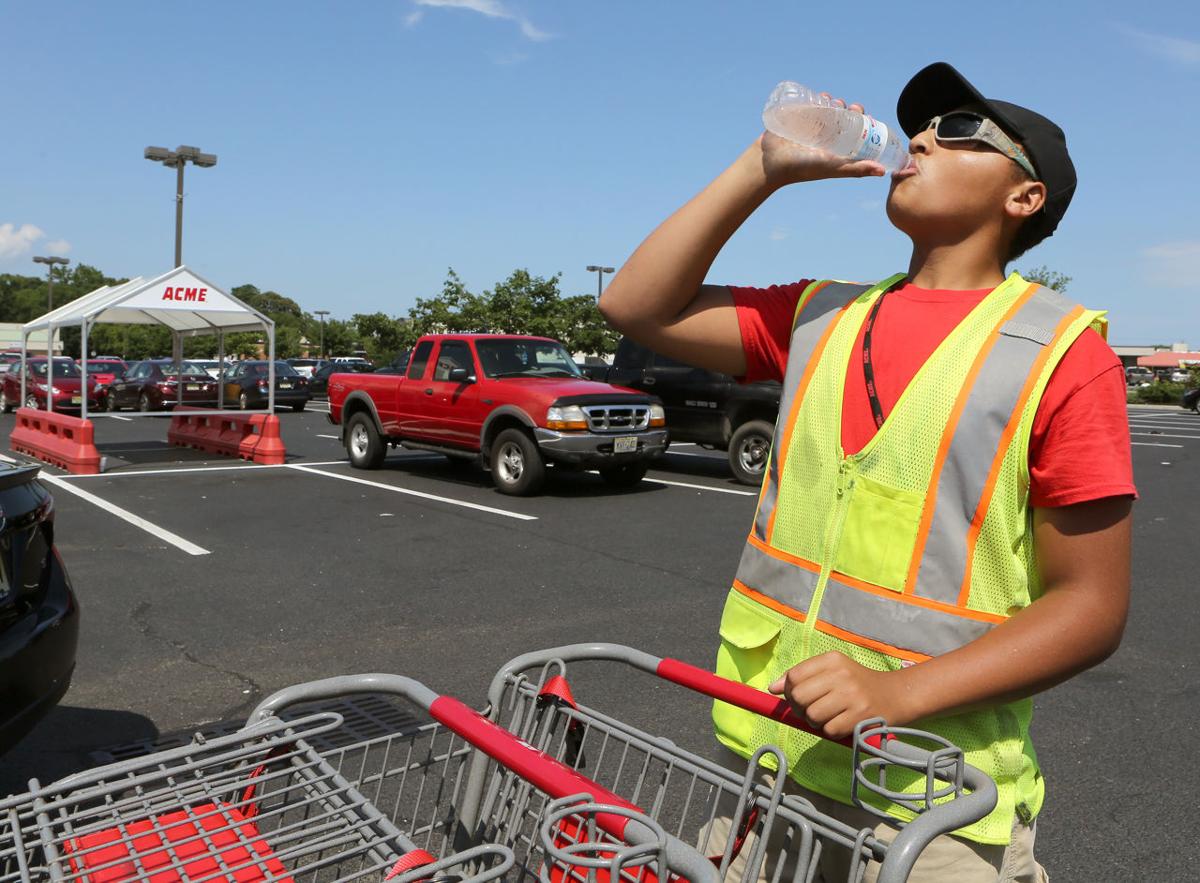 Saturday will see two rounds of rain, but in between, expect a mostly dry day with warm and sticky air. Severe weather will be possible Saturday night, with Father's Day looking great for dad. I'm monitoring the tropics, as a remnant storm could pass South Jersey on Monday.
A dying mesoscale convective system will bring a few showers and storms through 8 a.m. Saturday By and large, I believe many of us will be dry, though, as this previously more powerful complex of thunderstorms fizzles out. It'll be a soupy morning, much different from the past few. Expect upper 60s for the mainland and low 70s along the coastline.
After 8 a.m., I believe it'll be an awesome day to relax by the water. If you're working outside or trying to exercise, carry water with you. It will be hot — I expect around 90 degrees everywhere, even the shore, where the possibility of a cooling sea breeze fades. When you add in dew points around a sticky 70, it will feel like the mid-90s during the afternoon.
We'll have a partly to mostly sunny sky until late afternoon. Then, clouds will build in again. A cold front will march in from the west. Showers and storms will threaten yet again. This time, be on alert for them after 6 p.m. However, it may be several more hours before they come.
Once they arrive, though, I don't believe they will get out until 4 a.m., as the cold front turns more west to east and slows down as it passes through the state.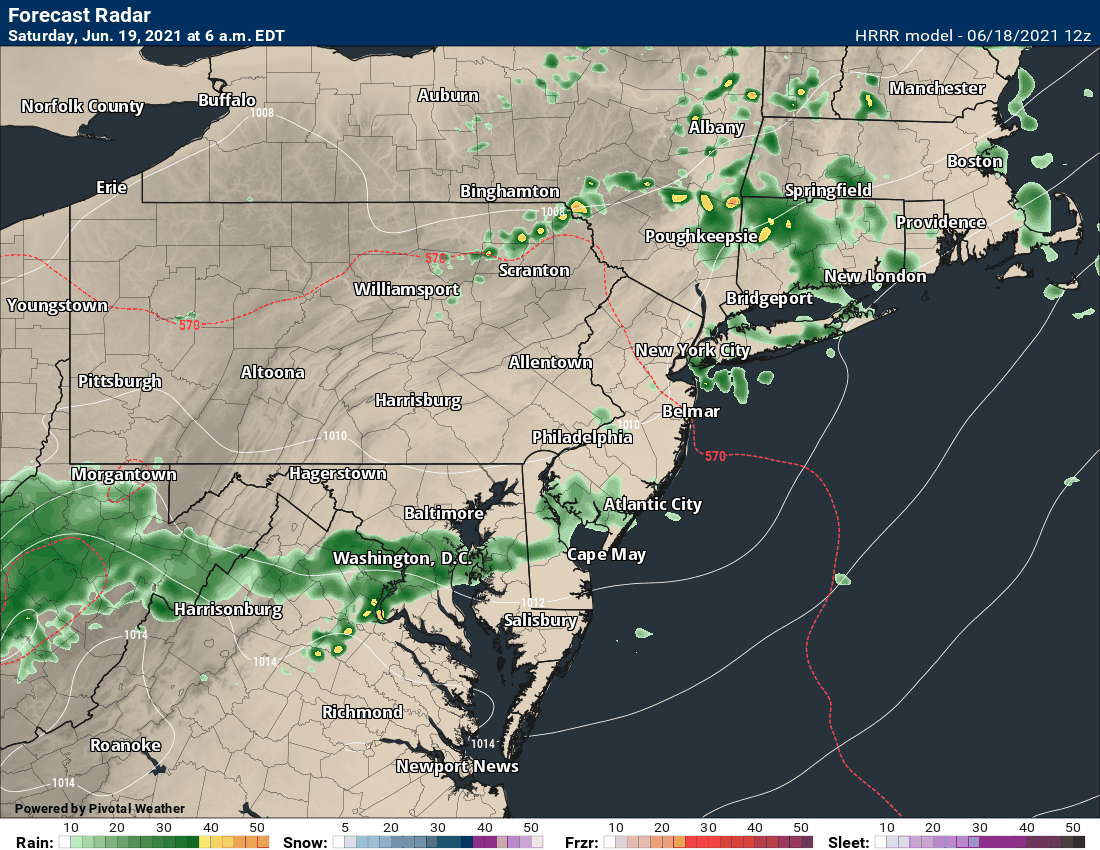 I'd back have a good indoor backup plan if you have outdoor events going on. However, you don't necessarily have to cancel them unless you want to play it safe. Any thunderstorm will bring the potential for damaging wind gusts and roadway flooding, as a very soupy airmass is loaded with moisture.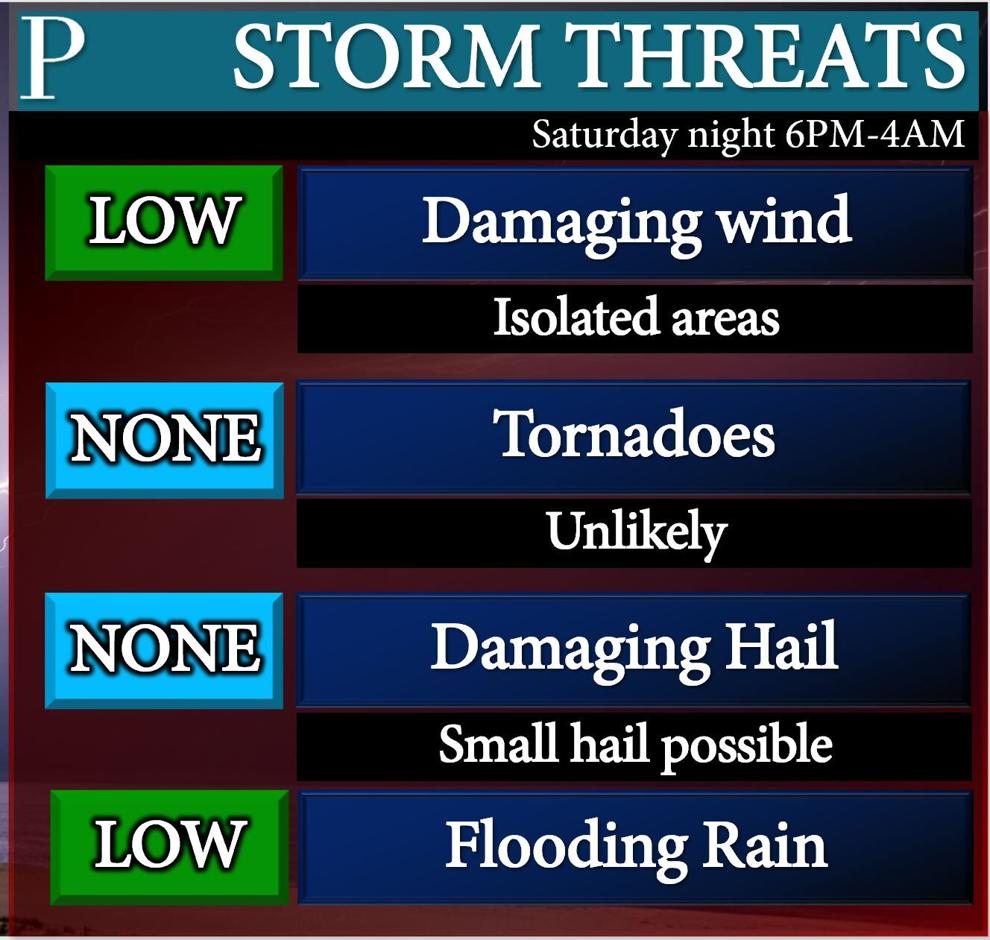 After 4 a.m., the cold front should be far enough south to dry us out. We'll get some clearing, with lows around 70.
Then, the summer solstice, and Father's Day. The longest day of the year brings a peak sun angle of 74.1 degrees to Atlantic City (73.7 degrees in Barnegat Light and Stafford Township, and 74.5 degrees in Cape May). This will be at "solar noon," the time of day when the sun is highest in the sky, which is right around 1 p.m.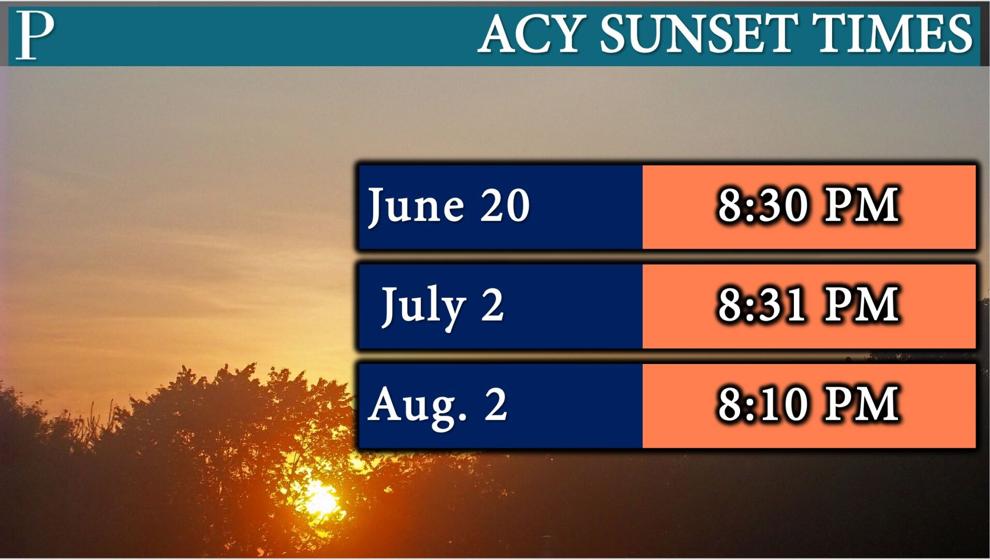 I still believe we'll be able to soak up much of the roughly 14 hours and 55 minutes of daylight we get as the Northern Hemisphere tilts closest to the sun.
Outdoor cookouts with dad, a day crabbing or a day out on the town is looking good. It will be hot but not as muggy. Highs will get to around 90 for Hamilton Township and inland spots, while Ventnor and the shore will be in the upper 80s. No issues will be had here, with early sun giving way to some clouds.
Procedures for how Cape May County emergency management officials will contend with disease,…
At the time of writing, Claudette was not a tropical storm in the Gulf of Mexico, but by Saturday morning, that system, named or not, will come ashore in Louisiana. Heavy rain and gusty winds will be expected there. It then will move quickly to the northeast.
Clouds will thicken into the night. Overnight lows will be around 70 again, which is above average for this time of year.
Come Monday, I believe the direct impacts of the storm will stay away from us. However, dangerous surf and breezy southeast to northeast winds will be around. It will move off the North Carolina or South Carolina coast, strengthen, but also move quickly out to sea.
I'd imagine we'll see some sunshine. I have highs in the low to mid-80s, but there is room for it to be near 90 again if the winds stay light enough.
Contact Joe Martucci:
609-272-7247
Twitter @acpressmartucci