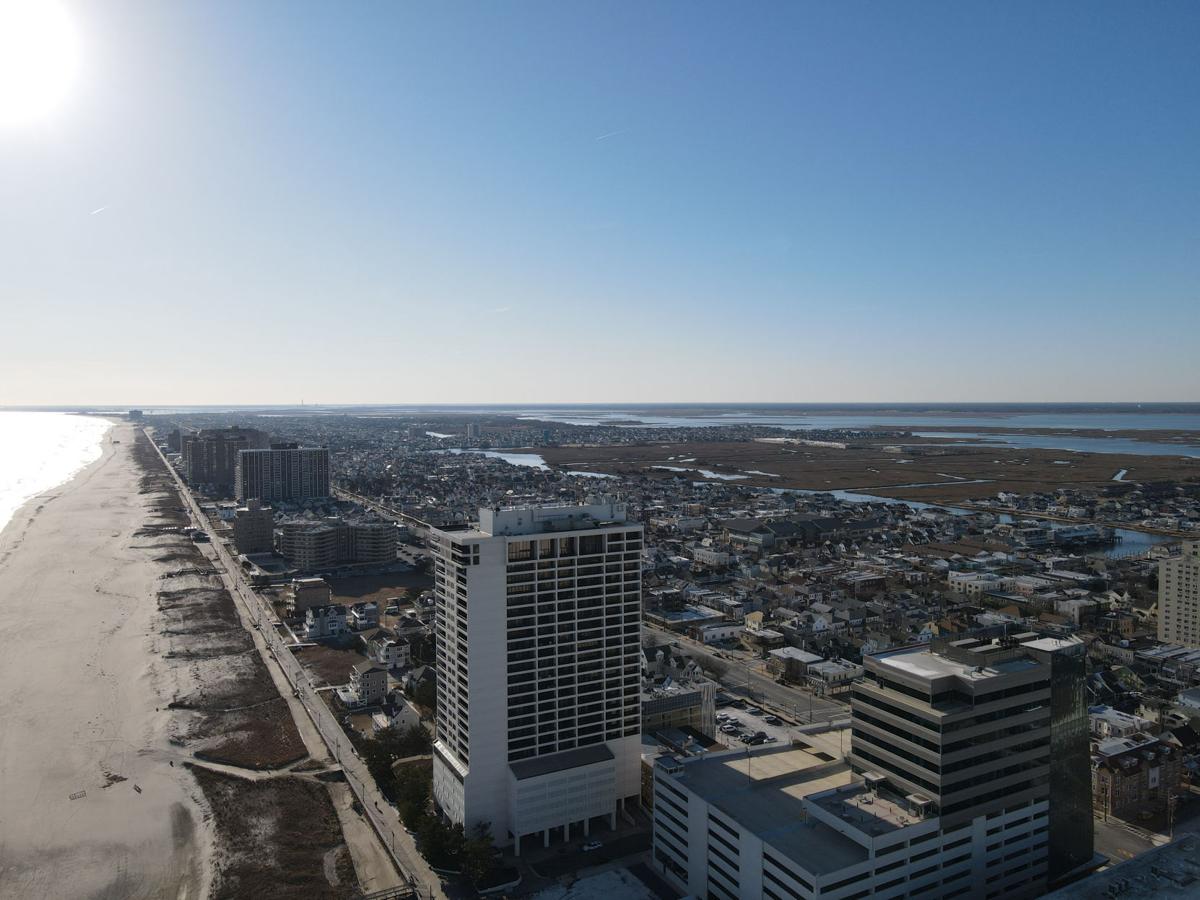 Tuesday afternoon was the last of any real cloud cover until the end of the week. High pressure will dominate Wednesday and Thursday, keeping rain well away. The weekend then looks to be lovely to hang outside, with only one weak shower threat.
Weather conditions were the reason for cancelling the NASA space rocket launch from Wallops …
A ridge of upper-level high pressure will sit overhead. In addition, high pressure will be to the northwest of us. The combination of the two will yield plenty of blue sky, strong May sunshine and a little bit of a breeze.
Gusts will get to 25 mph during the morning, diminishing during the afternoon as the air pressure gradient relaxes. While a ridge of high pressure means a thicker atmosphere, and a larger capacity for heat to build in, high temperatures will remain in the mid- to upper 60s, slightly below average.
New Jersey residents likely used their air conditioners more and their heat less, and spent …
During the evening, we'll have a clear sky. Coupled with light winds and low dew points, temperatures will quickly fall through the 60s and 50s during the evening. For overnight lows, we'll be in the low 40s for most of the mainland, with a few upper 30s in the rural Pine Barrens. Meanwhile, the shore will be in the upper 40s.
Thursday will be nearly the same as Wednesday. We'll be a little bit warmer, though, as the weaker winds allow for the sun to do its thing and bake the ground, without the winds mixing away the warmer air.
Anything from after-school sports to a construction project to just sitting on the deck will be great. Highs for Hopewell Township and inland spots will sit around 70. A cooling sea breeze will work into the shore, so expect highs in the still comfortable, but cooler, mid-60s there.
Thursday evening will be a quiet one and good to leave the windows open at night, with temperatures in the 60s and 50s. Overnight lows generally will be 45 to 50 degrees with a partly cloudy sky.
Friday will see high pressure continue to do its thing. The coastal storm potential I spoke about over the weekend is no more. It does very much look like the high pressure will keep a storm system to the southeastern U.S. coast. We'll likely just have high clouds overhead filtering out the sun. High temperatures will hang right around 70.
My thoughts haven't changed on the weekend outlook. Saturday we will see morning sun give way to some afternoon clouds. A pop-up shower could happen after 2 p.m., going into the early evening. However, these should only be for well-inland places like Mullica Township, Maurice River Township and Bridgeton. Highs will take a small step up due to southwesterly winds.
Sunday should see the same morning sunshine with afternoon clouds mixing in. However, I believe everywhere will be dry.