The busiest travel day of the year will be painless. Expect fair, quiet weather, though temperatures will be on the chilly side in South Jersey. Like going to see friends and family, Thanksgiving temperatures will warm you up. But some rain and wind, then cold, are coming for the weekend.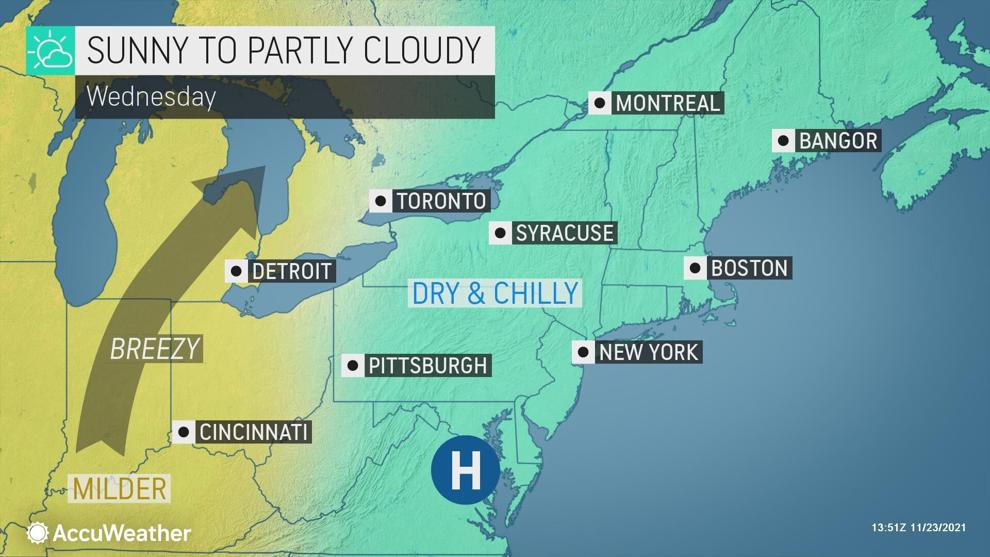 Our coldest morning of the season will come Wednesday. Temperatures will start off in the low 20s for most places west of the Garden State Parkway. It'll be mid-20s on the mainland east of the parkway, like Tuckerton, with around 30 readings at the shore. This should be our first widespread freeze at the shore, coming 12 days behind schedule at Frank S. Farley State Marina in Atlantic City.
Mariners, weather enthusiasts and the public alike in South Jersey saw their National Oceani…
Despite plenty of sunshine, we will only be talking about highs in the mid-40s again. The core of the cold air aloft will be overhead for the first half of the day, preventing temperatures from getting too mild.
A Jersey Shore company is looking to visualize weather data in a way never before used in th…
Still, there will be no problems traveling by car, train or airplane out of South Jersey. Looking specifically at air travel, the Spirit Airlines destinations that fly out of Atlantic City International Airport all look to be sunny and quiet as well. Have a wonderful time if you're traveling.
Travel week is here and if you're whether you're flying to friends and family or heading for…
Wednesday evening will fall quickly into the 40s and 30s. If you're going out to catch up with family and friends, as many do, bring the winter gear.
As we go overnight, lows will hang around 30 inland, with mid-30s along the coastline.
That brings us to Thanksgiving. Turkey trots and our three Thanksgiving morning football games will have light winds, a mostly sunny sky and temperatures quickly rising into and through the 40s. During afternoon turkey time we'll be mild, in the mid-50s for highs. That's pretty seasonable for this time of year and a nice kickoff to the holiday season.
Thursday evening will see clouds slowly move in as a cold front approaches. Temperatures will slowly fall through the 50s, so pretty mild for late November.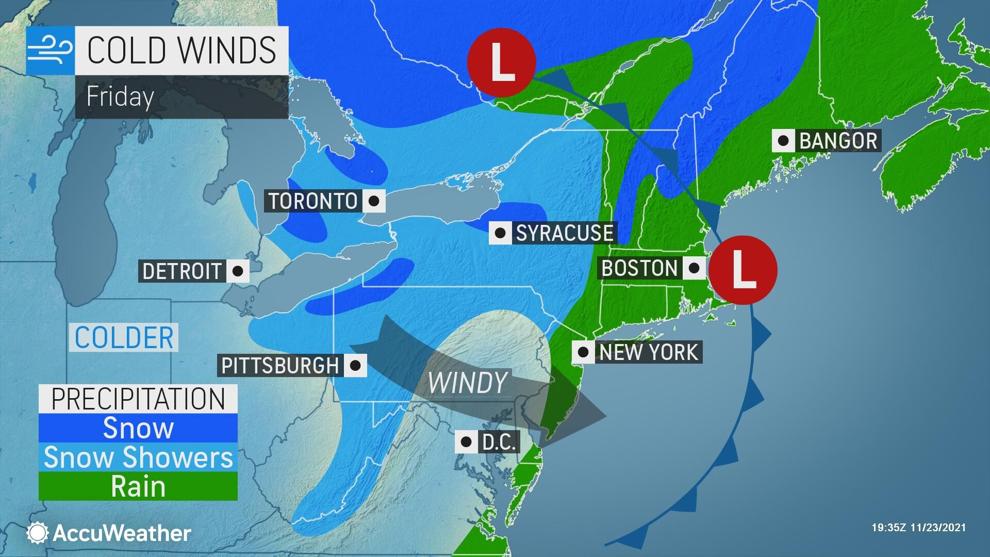 Then, between 2 and 4 a.m., rain will fall as a cold front sweeps through the region. If you're heading out early for Black Friday shopping, carry the rain gear, but also carry the cold-weather gear. Winds will switch to the northwest and strengthen as the rain ends between 8 and 10 a.m. Temperatures will fall between 40 and 45 degrees by sunrise. We'll peak between 45 and 50 degrees midday and then fall for the afternoon. It will be chilly when the sun sets.
The weekend will then be cool and dry with a good amount of sunshine. Holiday shopping in Cape May or Smithville will be OK as long as you wear layers, and air travel will be good, too. We'll be in the 40s for most of the daytime hours.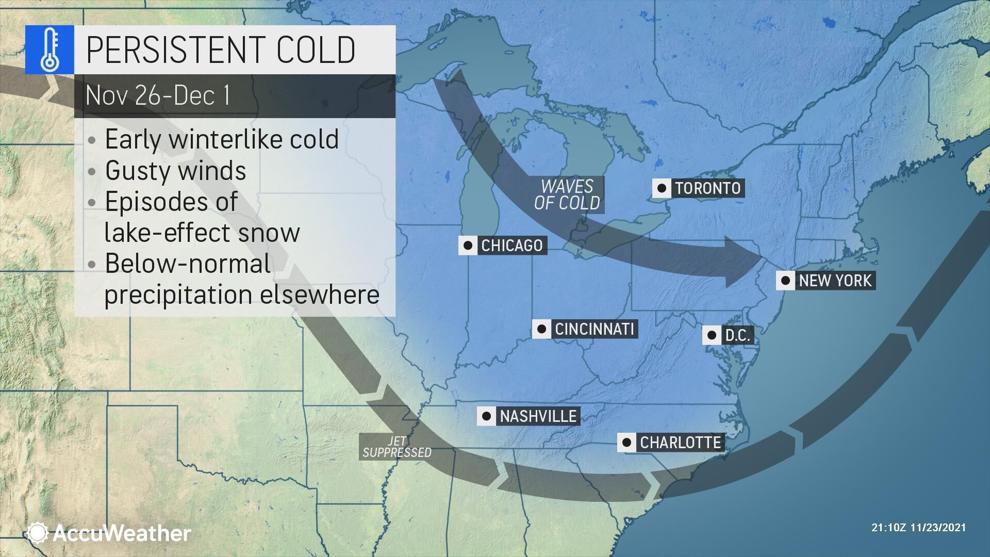 Looking ahead, there still looks to be a weak Alberta Clipper (cold, fast-moving low pressure) passing through Monday. As it goes offshore, it'll hit the warm Gulf Stream and turn into a stronger storm as it moves away. I'll continue to watch this, but all in all, I'm expecting little to no impact.
Contact Joe Martucci:
609-272-7247
Twitter @acpressmartucci