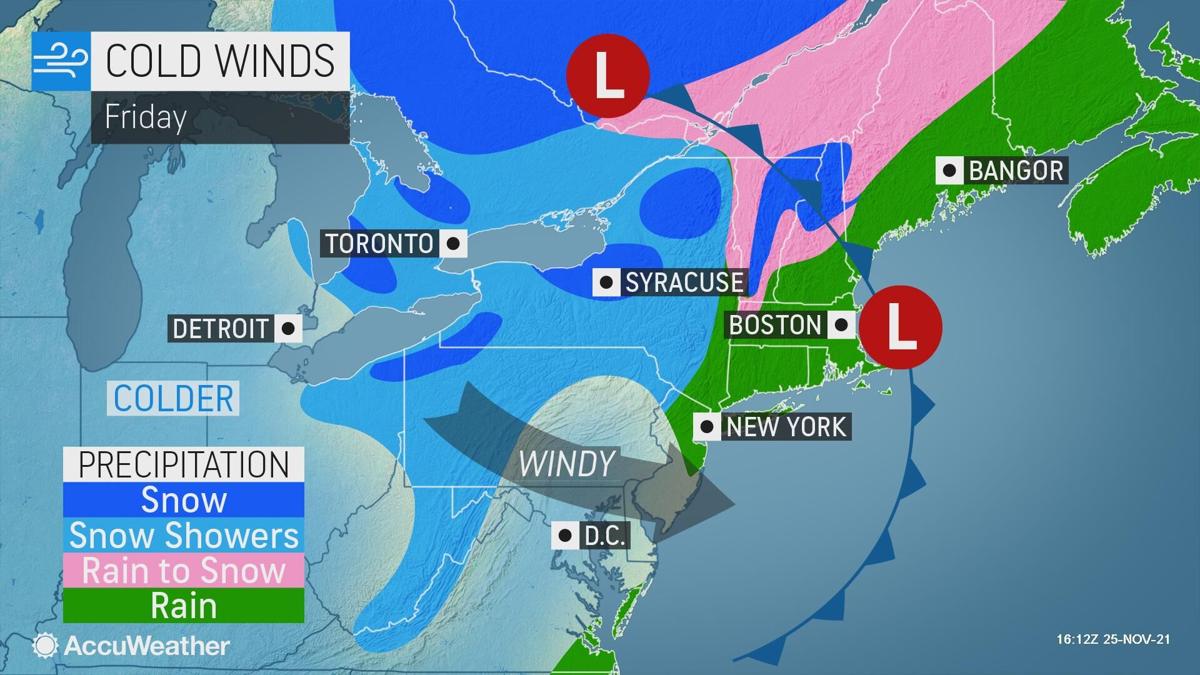 Rain showers will continue into Friday morning. If you're headed to the Black Friday sales, wear a rain jacket. If you'll be out all day long, make sure that jacket is insulated. Showers will end between 8 and 10 a.m., bringing 0.10 to 0.25 inches of rain. After that, a cold front will cut through the area and we'll get chilly as northwest winds pick up.
Temperatures will be in the mid-40s at sunrise and down to the upper 30s come the near 4:30 p.m. sunset. Wind gusts will be 35 to 40 mph. That will put wind chills below freezing for most of the afternoon. So, you'll want to bundle up.
You'll also likely notice your SUV or van swaying on the highway a bit.
Winds will stay gusty Friday night. Wind chills will fall into the 20s as the night goes on, with a few teens well inland. Despite these wind chills, overnight lows will be in the upper 20s inland to around 32 degrees at the coast. That's only slightly below average, showing the power of the winds.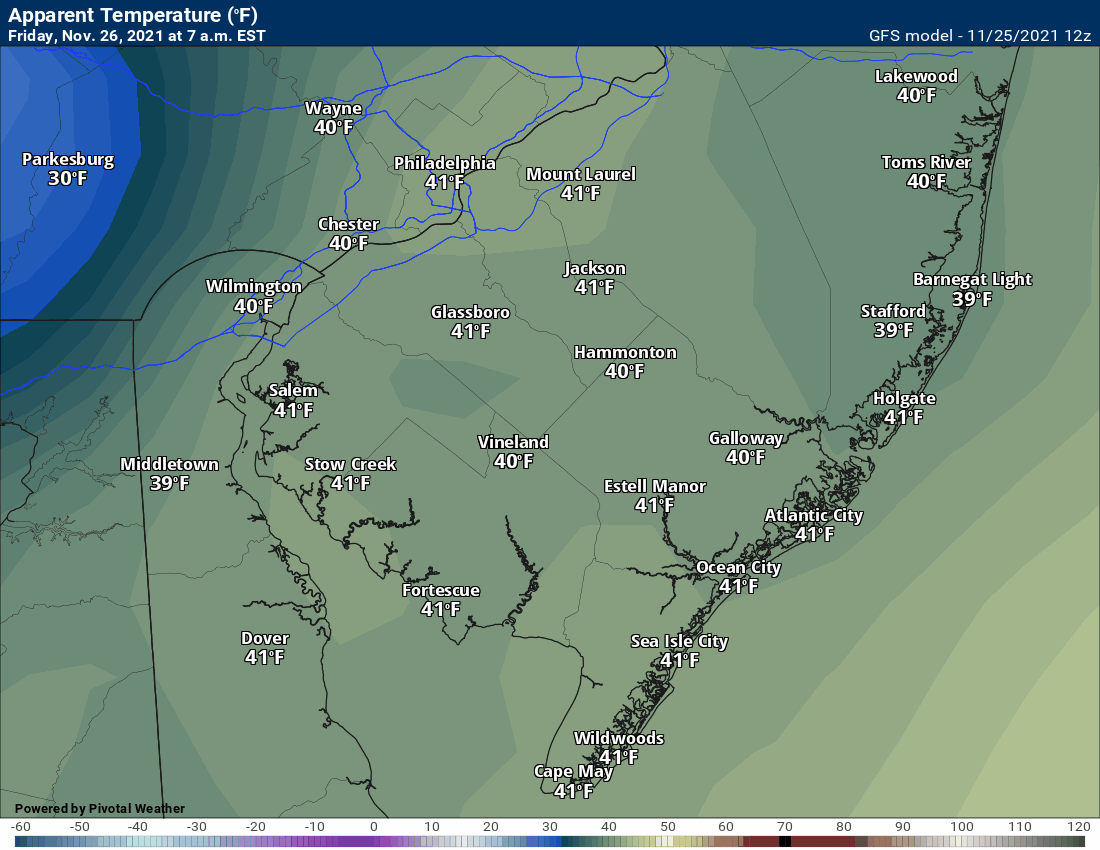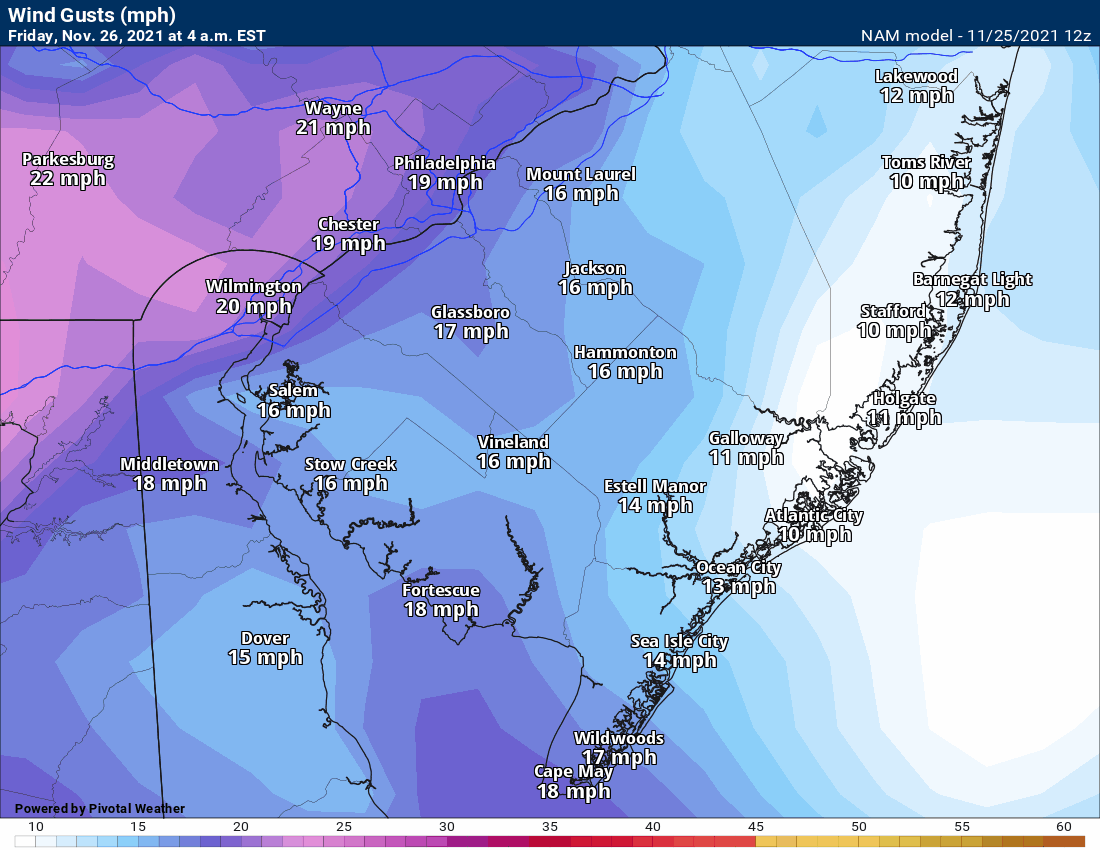 Saturday will be breezy, though not as windy as Friday. Sustained winds will be around 15 mph, with gusts 30 to 35 mph. The core of the cold air will be in place. High will be in the mid-40s, about 10 degrees below average. The last Rutgers football game of the season is Saturday. If you're going (I'll be there), wear multiple layers, a hat and gloves. Wind chills will be around freezing most of the day.
Mariners, weather enthusiasts and the public alike in South Jersey saw their National Oceani…
Saturday night will finally have light winds, under a partly cloudy sky. The evening will be in the 30s. We will then slide into the upper 20s in Stafford Township and the inland towns. Shore lows will be around 32 degrees.
A Jersey Shore company is looking to visualize weather data in a way never before used in th…
Sunday will see high clouds in the morning, thickening as the day goes on ahead of an Alberta Clipper, a cold, fast-moving low-pressure system.
A sprinkle is possible during the afternoon, but holiday shopping will be fine. High temperatures will be in the upper 40s, still staying on the cool side.
Sunday night will be cloudy. Your evening will be dry outside of a sprinkle. The main event will start between 2 and 4 a.m., ending 8 to 10 a.m. Rain will be scattered and fairly light, not a huge deal.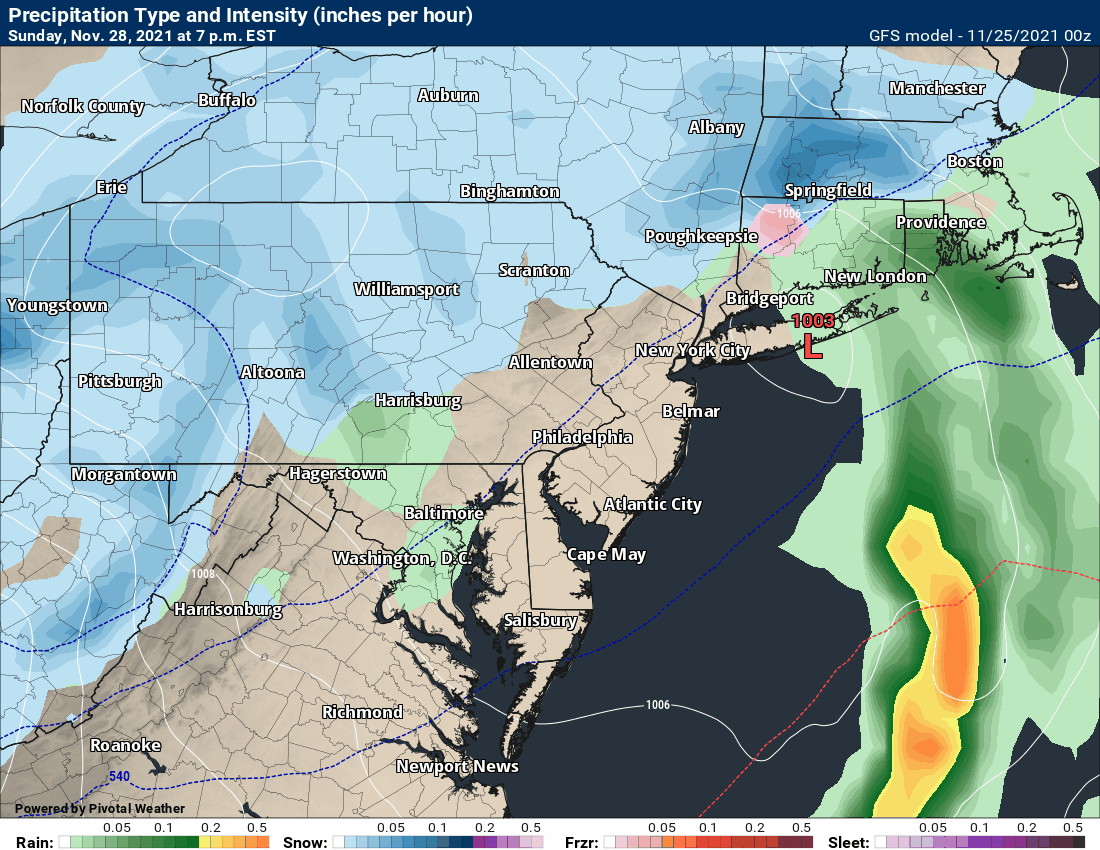 However, snow could mix in at any point. It won't accumulate, but it'll be enough for a conversation starter Monday.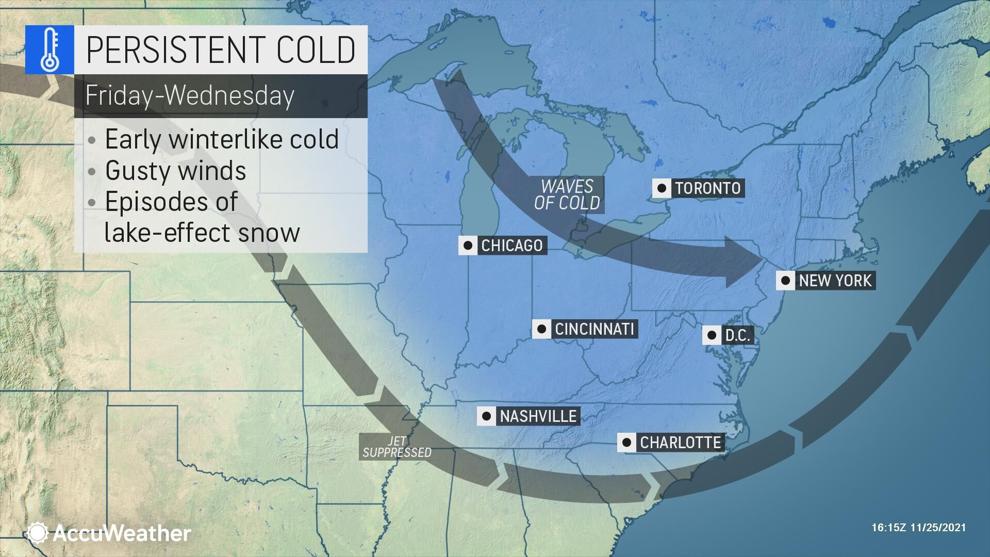 The sun should come out when the shower potential stops. However, clouds will build back in during the afternoon and additional showers are possible during the afternoon. That said, most, if not all, of your day will be dry.
Contact Joe Martucci:
609-272-7247
Twitter @acpressmartucci