An already record breaking pace to the 2020 Hurricane Season will likely increase its buffer room. The National Hurricane Center is monitoring "Potential Tropical Cyclone 9", which would turn into Isaías.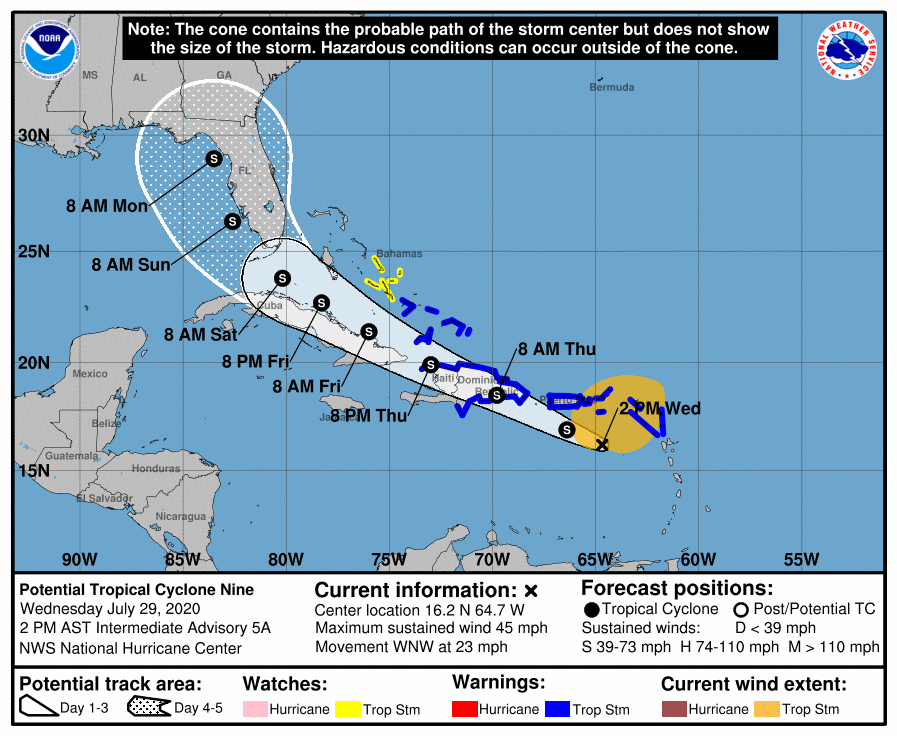 The storm already contains maximum tropical storm force winds, at 45 mph. It is moving quickly through the tropics, to the west-northwest at 23 mph.
Tropical storm warnings are in effect for the Lesser Antilles, Puerto Rico and much of Hispaniola, meaning residents should complete storm preparations and immediately leave the threatened area if directed by local officials. Tropical storm watches are in effect for portions of Hispaniola and the Bahamas.