In a year full of firsts, hurricane season was right up there, too. The 2020 Atlantic Hurricane Season shattered the previous record for most named storms (tropical storms and hurricanes) in a year at 30. The previous title holder went to the 2005 season, which joined 2020 as the only two hurricane seasons to force meteorologists to go into the Greek alphabet for storm names. 
"The 2020 Atlantic hurricane season ramped up quickly and broke records across the board," said Neil Jacobs, Ph.D, acting NOAA administrator. 
Besides the number of named storms, 2020 also set the record for the most number of landfalling named storms in a season at twelve, besting the previous record of nine. One of those, Fay, came ashore between Long Beach Island and Atlantic City, a recent hot spot for tropical activity in the state.
Isaias did not make landfall in South Jersey, but it certainly felt like it. Two tornadoes and damaging winds brought the most widespread power event since Sandy in the area.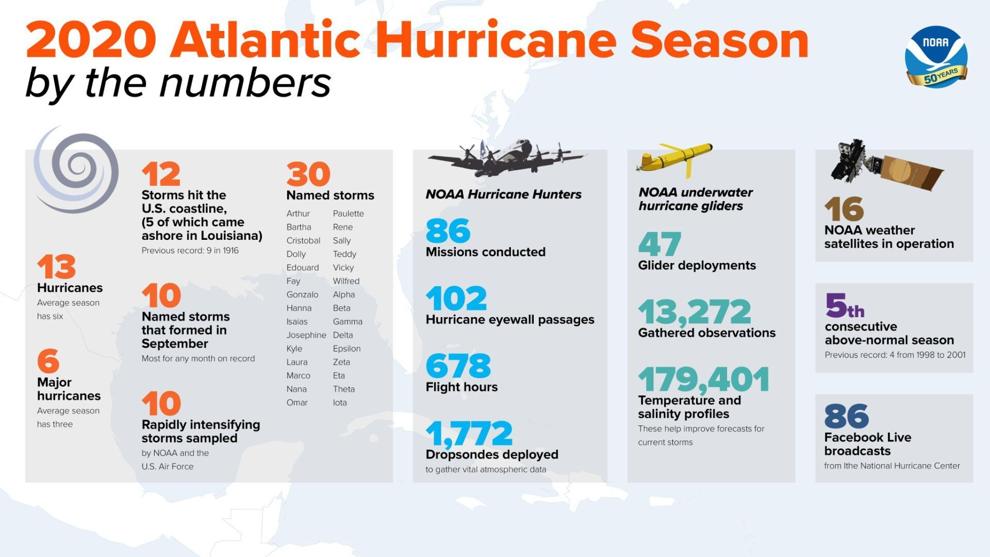 While there were records broken, 2005 still holds the top spot for the most number of major, category three or greater hurricanes. Also, the Accumulated Cyclone Energy (ACE) for 2020, while well above average, was well below the top spot. 
If that's too much to wrap your head around, the National Oceanic and Atmospheric Administration pulled together satellite pictures of all 30 named storms, in one spot.