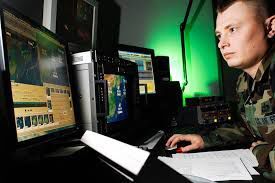 Today, I want to shine a light on a few different ways meteorologists are there for you.
According to Penn State University, only 10 percent of meteorologists work in the media field.
While newspaper meteorologists are a unique group (The Press is the only paper in the state to have one!), media meteorologists are just a tiny part of the weather community.
Consulting meteorologists
Consulting meteorologists are there when you need a personal touch to your forecast. They can serve diverse groups such as sports teams, multinational companies and lawyers. This is actually the field I came from before joining The Press.
National Weather Service meteorologists
The NWS exists to provide watches, warnings and advisories to the public. These meteorologists are stationed around the clock at the 122 stations across the United States, Guam and Puerto Rico. They help to protect life and property. The coastal flood forecasts I use come from them.
From watching radar in military bases to deploying a weather balloon in the middle of an active war zone, military meteorologists are stationed around the world to protect our country. They make up about 3 percent of the meteorology workforce.
I would not be where I am today without the professors at Rutgers University. Every year, they develop and prepare to send new generations of meteorologists into the world.
Fantasy sports / sports betting meteorologist
Sports betting now legal in New Jersey is making this niche field a hotter commodity. When betting in daily fantasy sports, knowing the weather outlook can make all the difference.
On The Road will be going to a pair of Cumberland County communities on Thursday, visiting H…