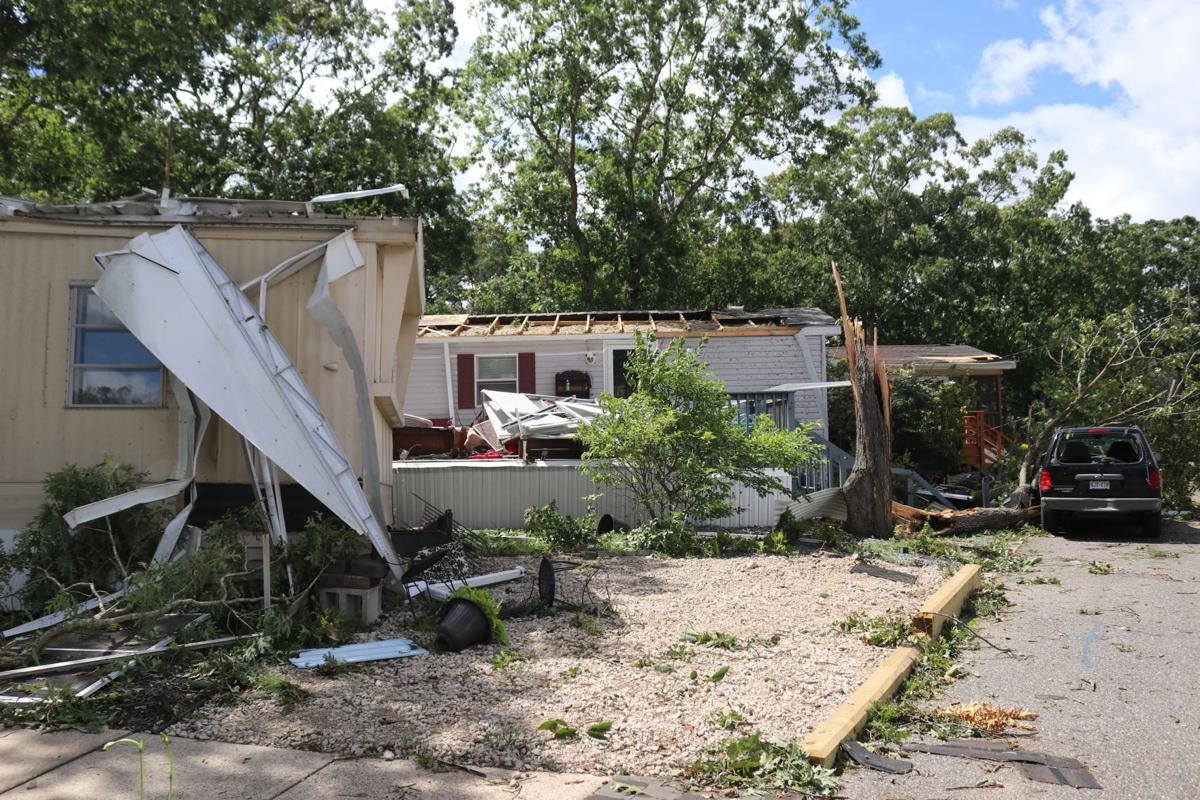 Tropical Storm Isaias is out of the picture, and in its place will be conditions like the end of Tuesday, when we had plenty of sunshine but lower dew points and temperatures not too hot.
We will not spend too much time on Isaias since we have full coverage in this print edition and online. However, this was a short but impactful storm. A waterspout just missed Cape May near 9 a.m. Tuesday. It would have turned into a tornado, and when Jerry Inderwies Jr, city manager for Cape May, called to say that the winds were still intense in the city, I knew it'd be a dangerous morning. We wound up with two tornadoes, one in Marmora and another in Ship Bottom. Long Beach Island folks, you can't catch a break. One day, I'll compile a list, but you're over five severe wind events for the year.
Fortunately, there were no deaths reported at press time, so that is the most important part.
OK, go back to the forecast. Morning temperatures will start in the low to mid-70s. By the way, Atlantic City International Airport continues its record breaking streak of low temperatures at or above 70 degrees, now at 18 days, as of Monday. No breaks for the air conditioner.
We'll have plenty of sunshine.
A tornado moved onto Strathmere Tuesday morning, crossed Route 50 and damaged a Coca-Cola bu…
Typically, I'd say a day like Wednesday — with highs in the upper 80s, with dew points in the upper 60s, would be a seasonable and fairly comfortable summer day. However, I know some of you don't have power and a few will need to clean up from the damage. So, I'll say carry water, grab ice if you have it and don't perform any strenuous activities during the middle portion of the day. We'll have the sunshine beating down.
In terms of rain, we will likely be dry.
Wednesday night will be familiar similar to Tuesday night. Temperatures will fall into the 70s overnight under a partly cloudy sky.
It'll be a pretty uncomfortable night to sleep without air conditioning or fans.
On Thursday, we'll get into southwesterly winds. That will pump in moisture and bring afternoon showers and storms. The driest places will be in Eagleswood and Surf City, north of the White Horse Pike, the wettest will be near Cape May. If you have outdoor events or plans, move them to the morning hours. Highs will be in the 80s, with a sticky feel in the air.
Those showers will end during the evening. On Friday, we'll have more showers and storms around. They can be at any point of the day, though it will mainly be confined to western Cumberland and Atlantic Counties.
Highs will be cooler due to the rain and cloud cover, in the low to mid-80s.
Still, it will be sticky.
Tropcal Storm Isias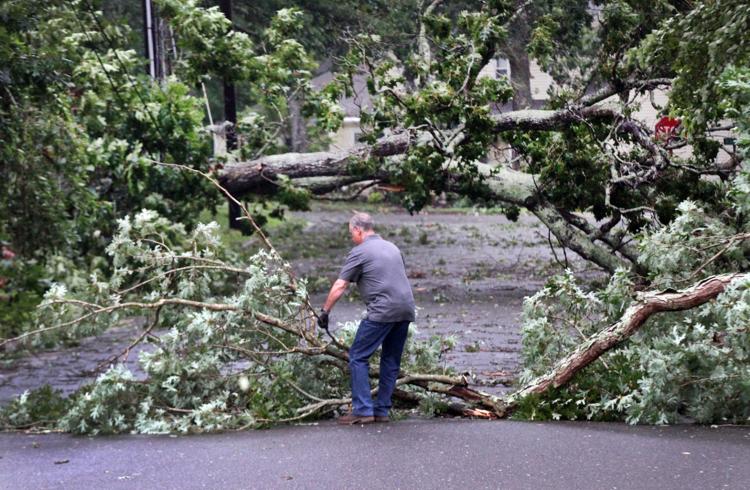 HIDE VERTICAL GALLERY ASSET TITLES
isaias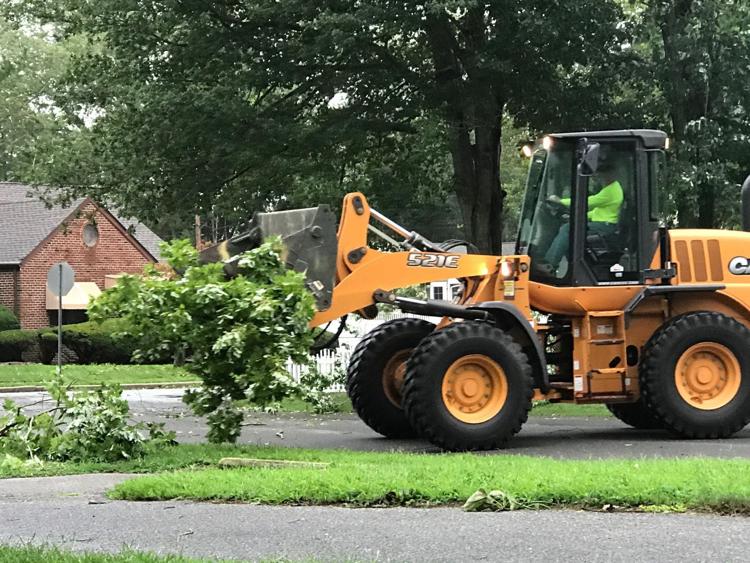 IMG_2657.JPG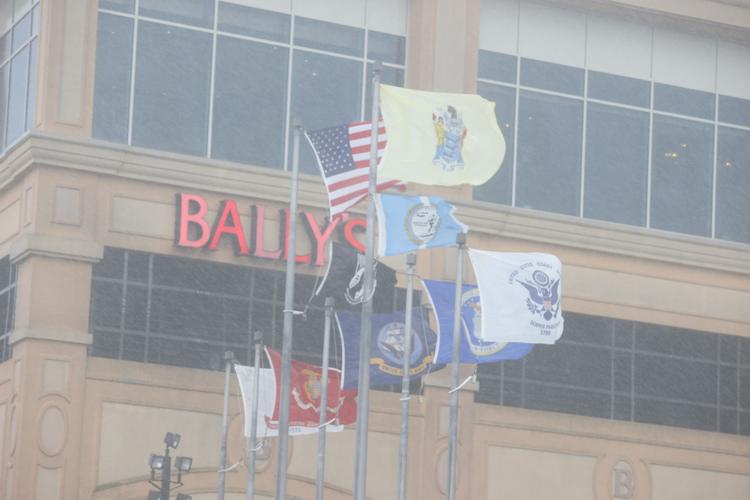 IMG_2656.JPG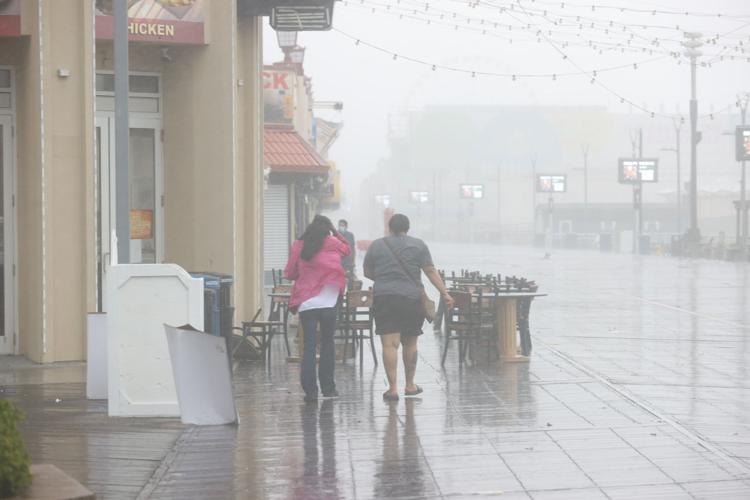 IMG_2658.JPG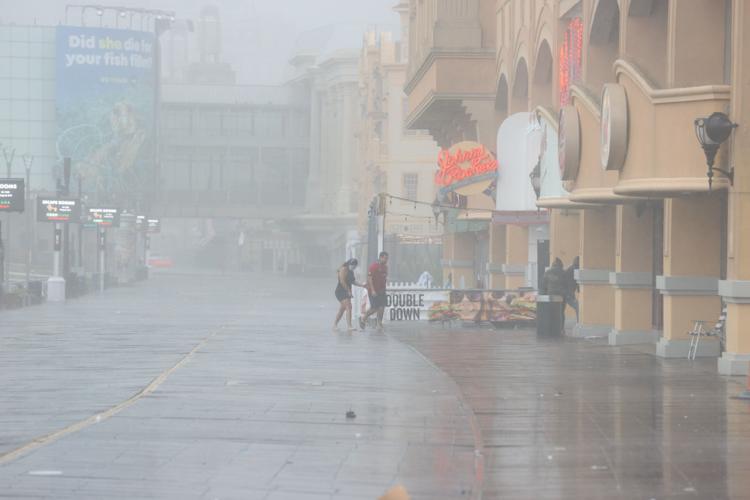 On the bay in Little Egg Harbor from Isaias
IMG_2660.JPG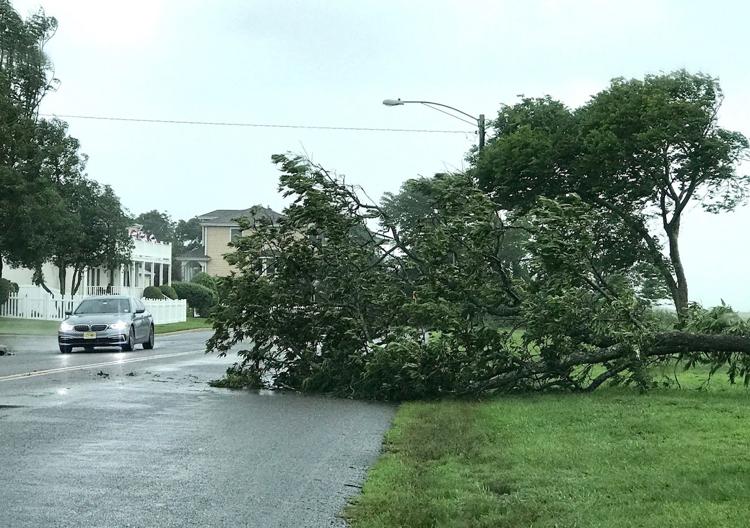 IMG_6861.JPG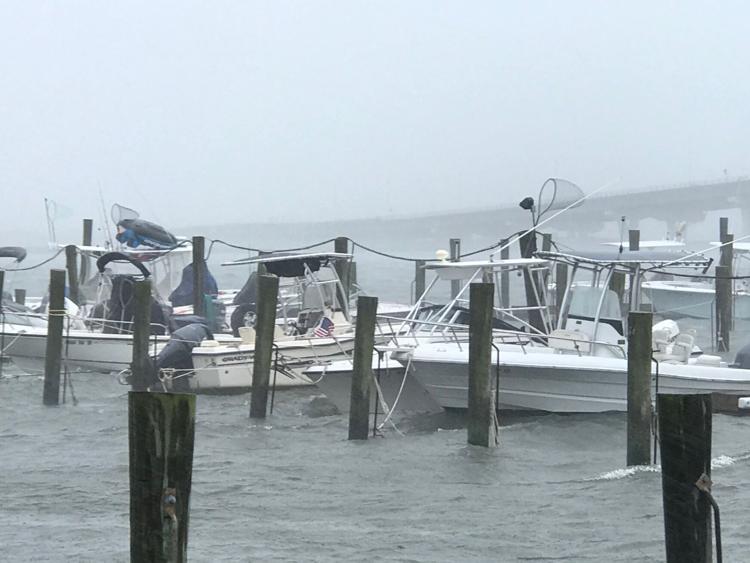 Tropical Storm Isaias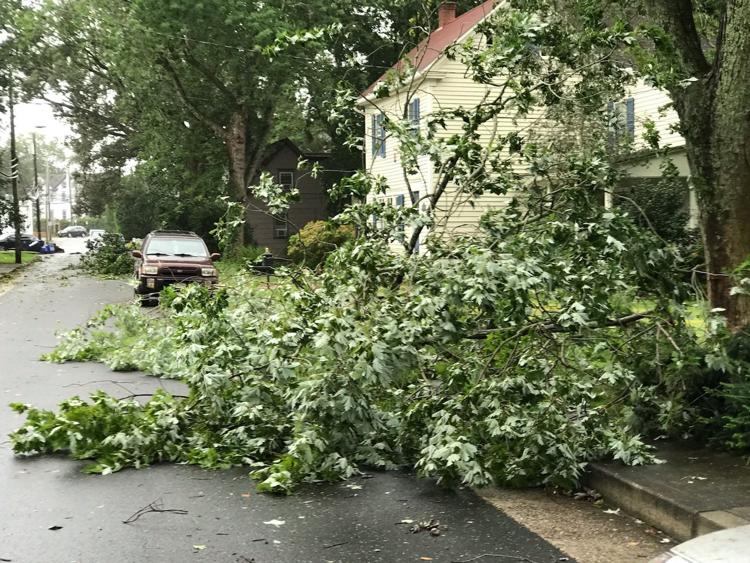 Tree down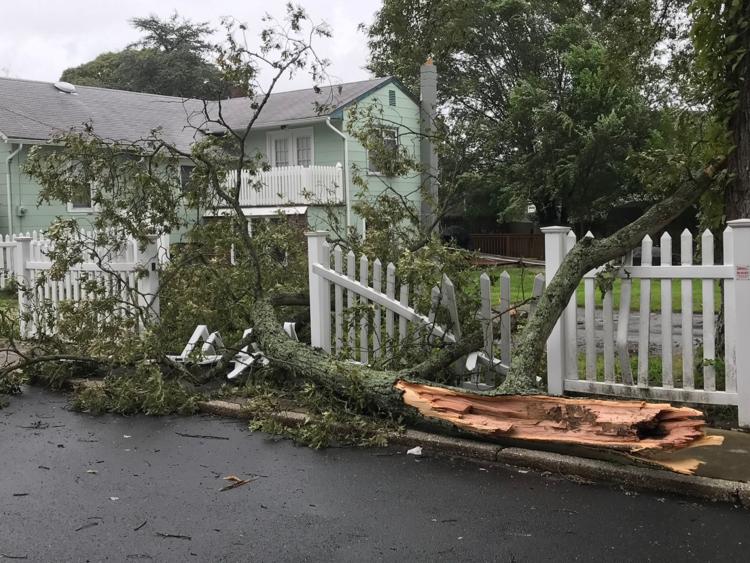 IMG_8159.JPG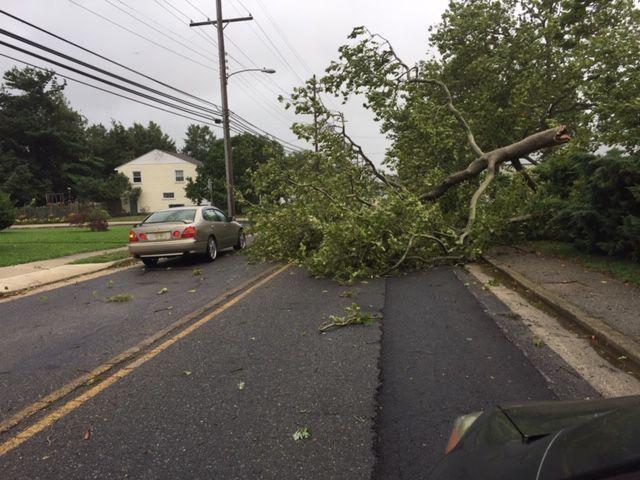 IMG_8165.JPG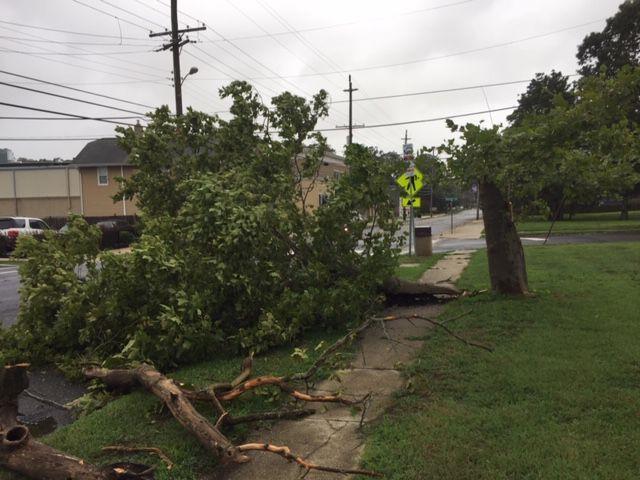 Tropical Storm Isaias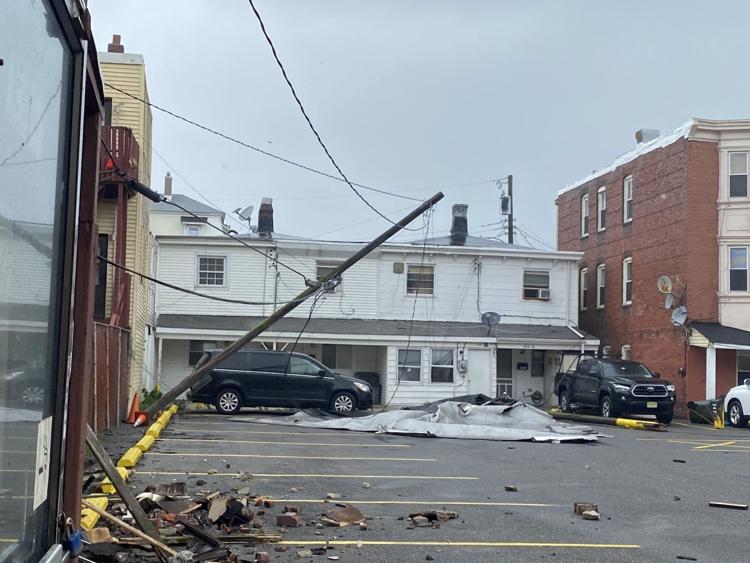 IMG_2664.JPG
IMG_2665.JPG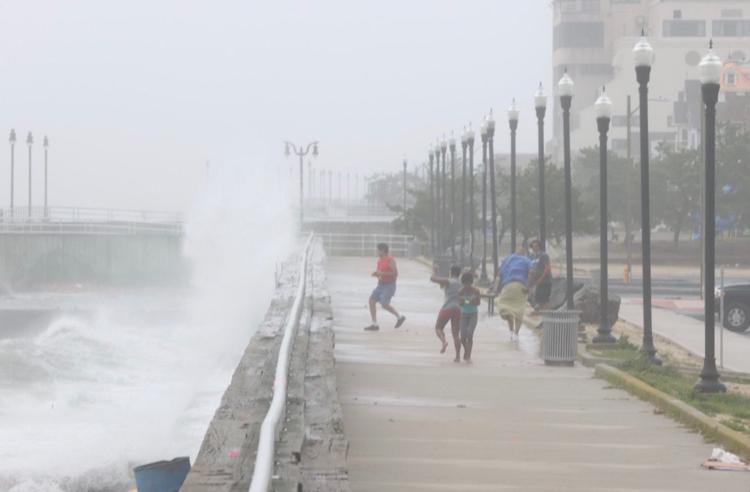 IMG_2666.JPG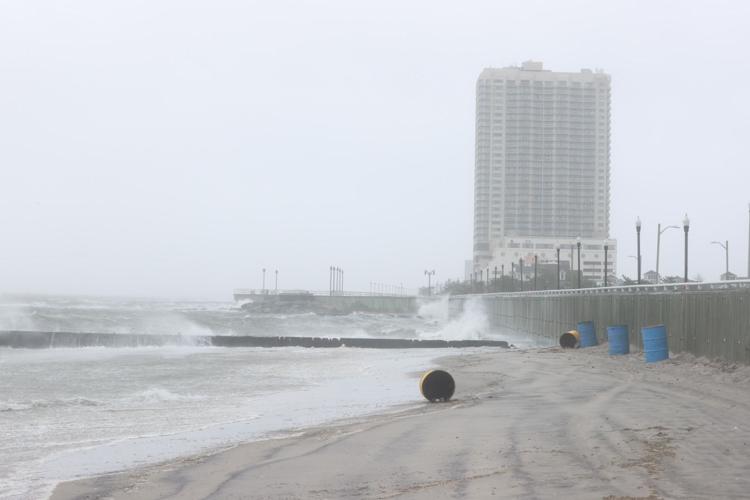 IMG_2667.JPG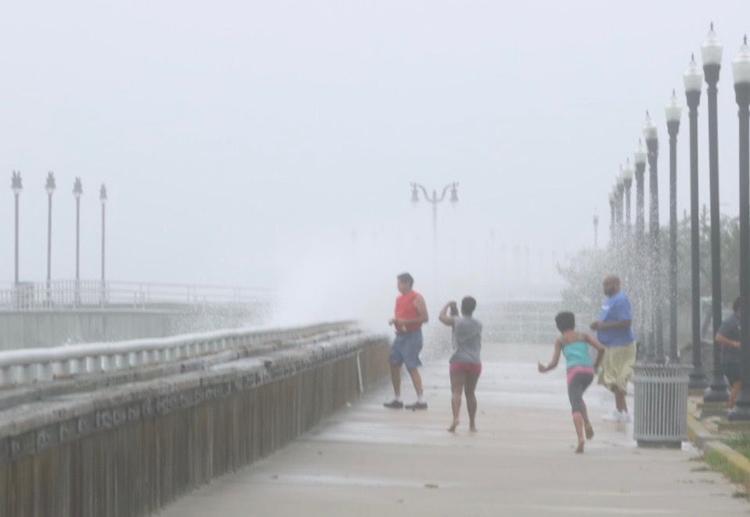 Power lines sparking outside of the Press of Atlantic City building
IMG_2669.JPG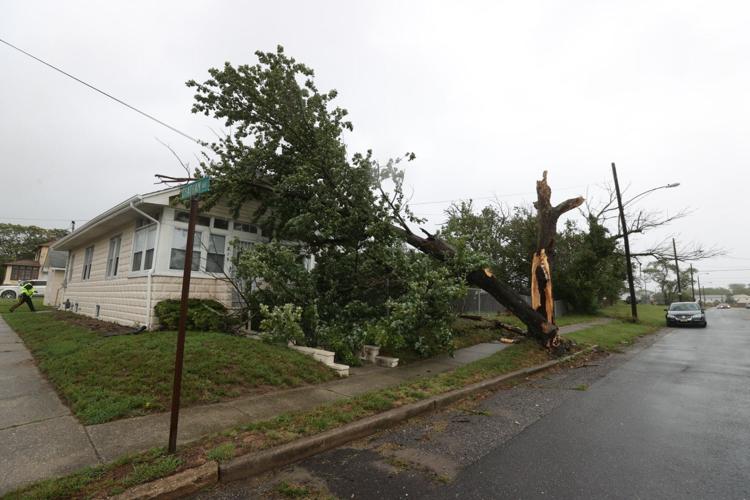 IMG_2670.JPG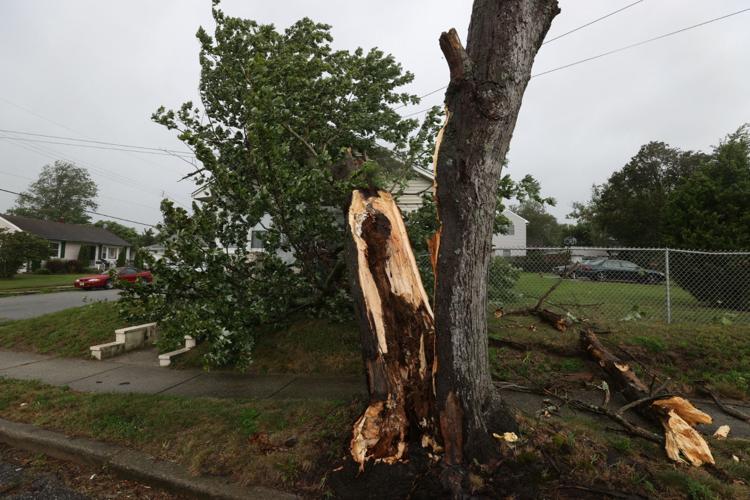 IMG_2671.JPG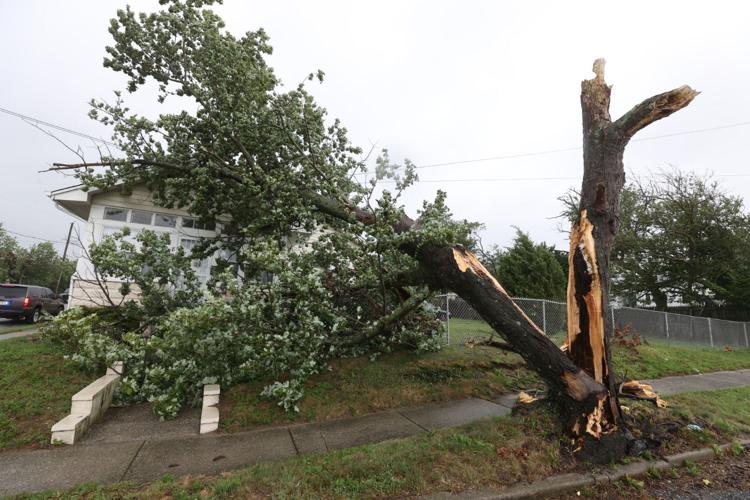 Isaias damage in Somers Point
Somers Point 2.jpg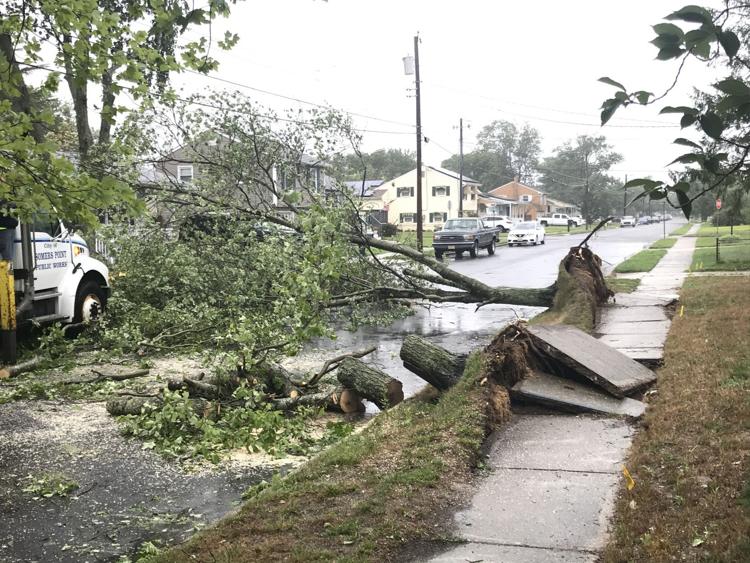 Somers Point 3.jpg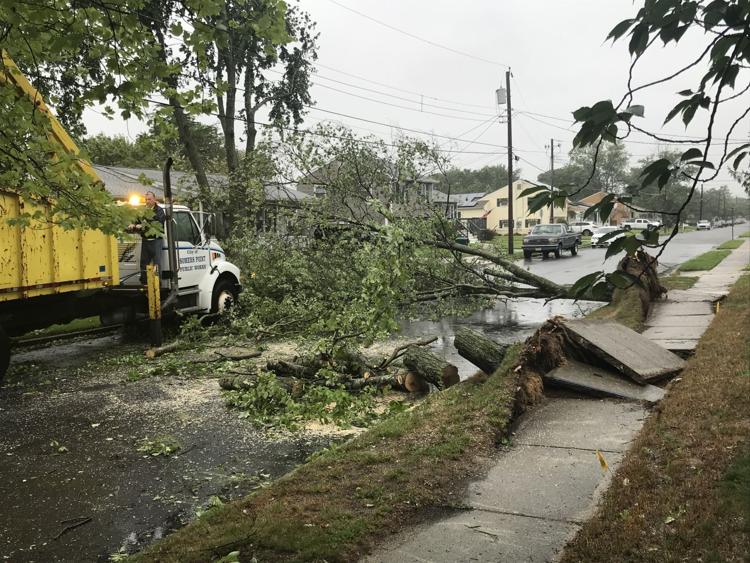 Somers Point.jpg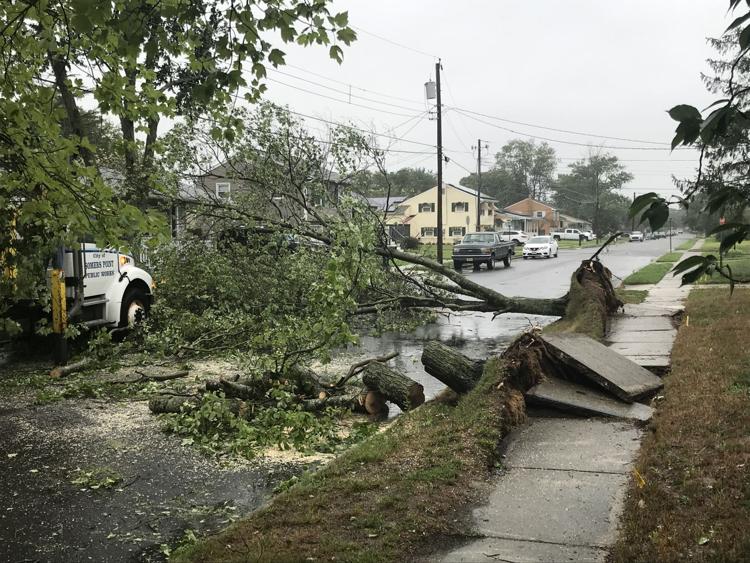 Ventnor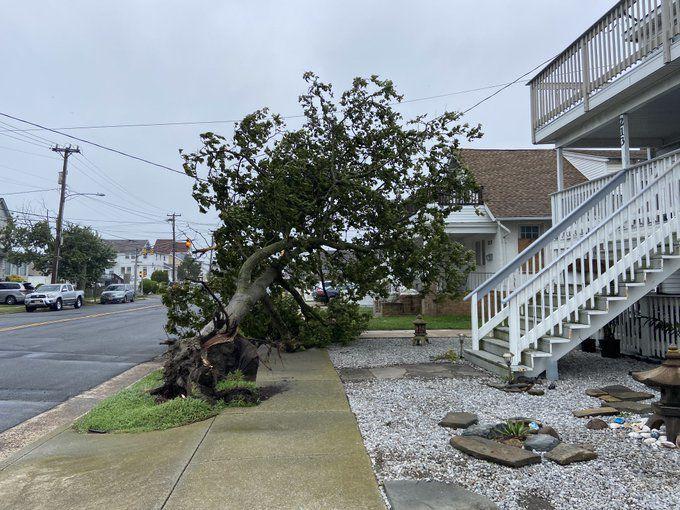 Ventnor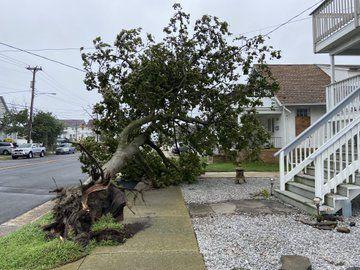 Ventnor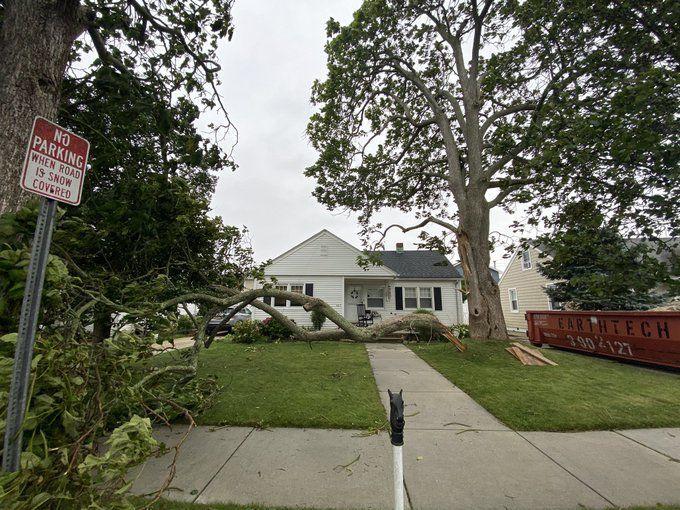 Linwood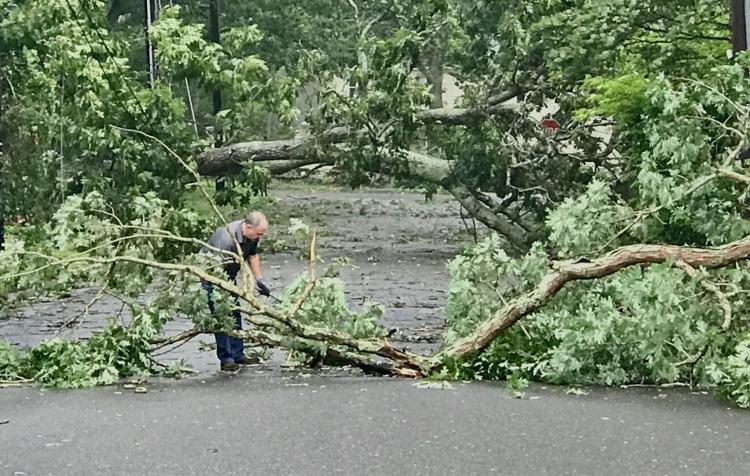 IMG_2672.JPG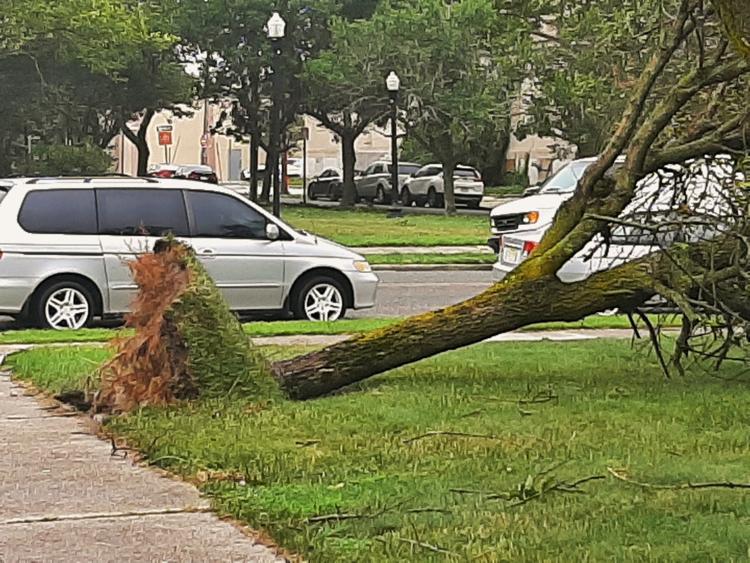 IMG_2673.JPG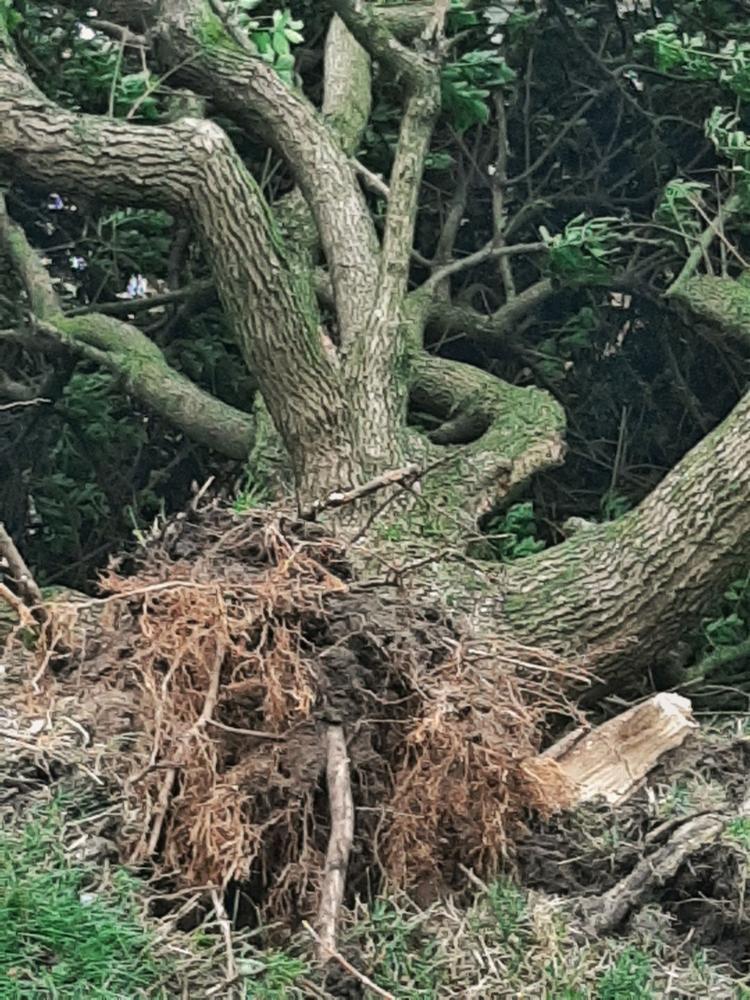 IMG_2674.JPG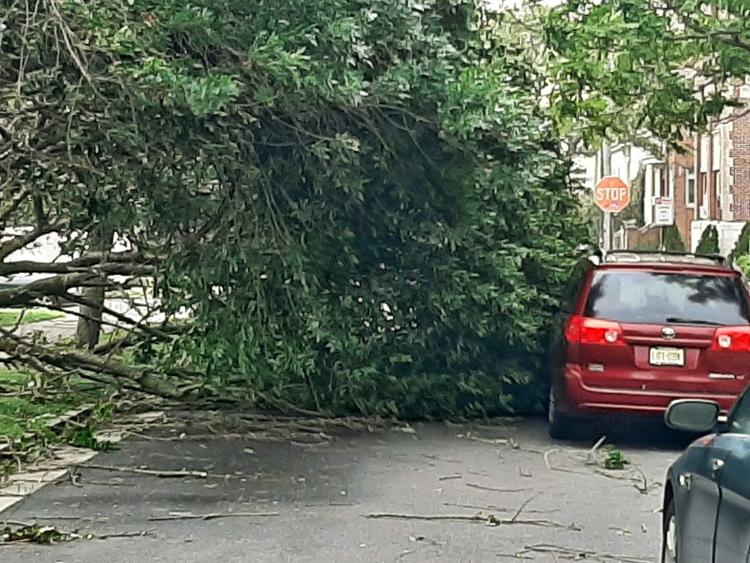 IMG_2675.JPG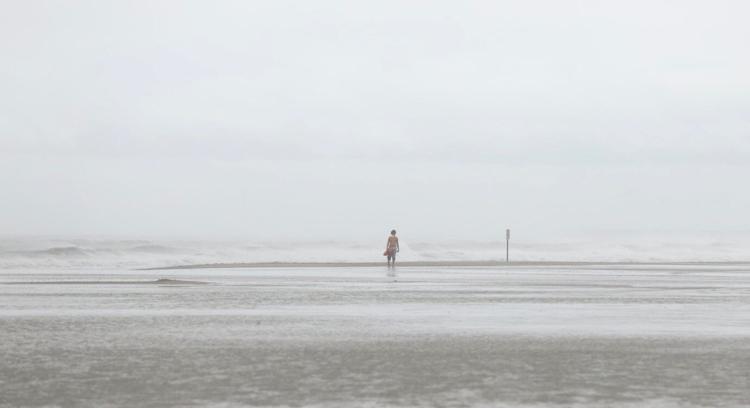 IMG_2676.JPG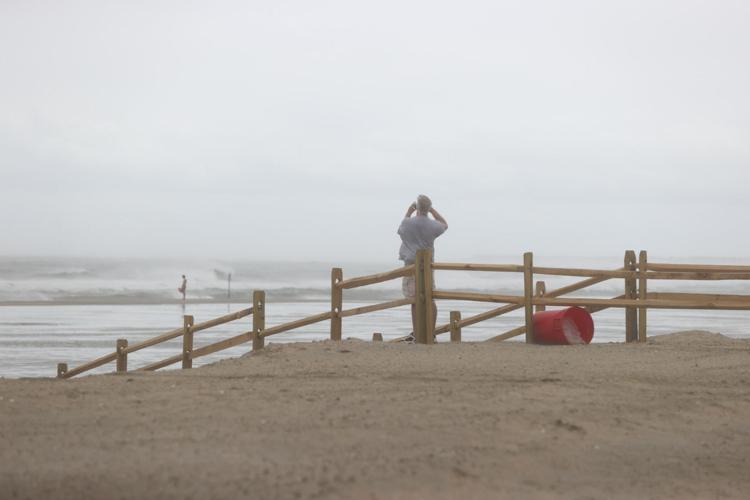 IMG_2677.JPG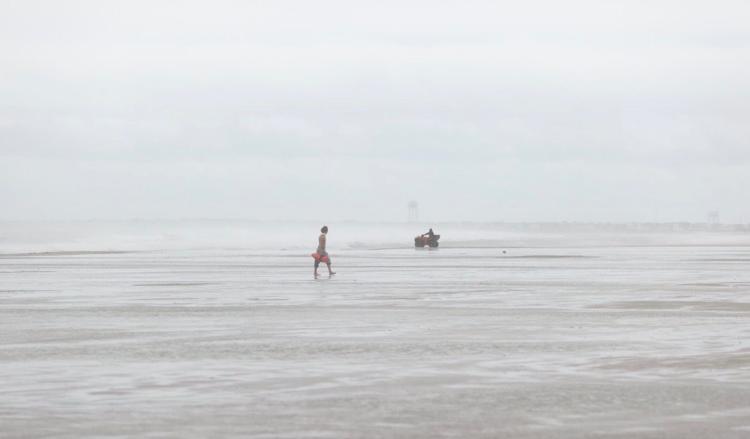 Atlantic City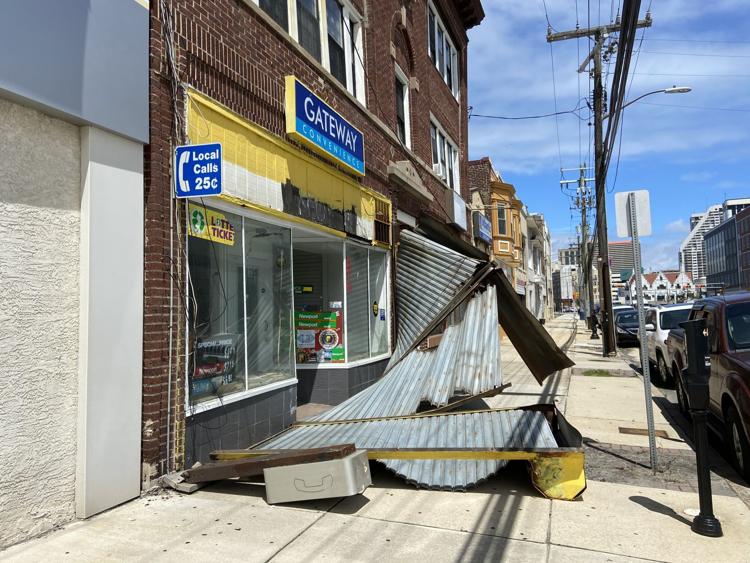 IMG_6910.jpg
IMG_6918.jpg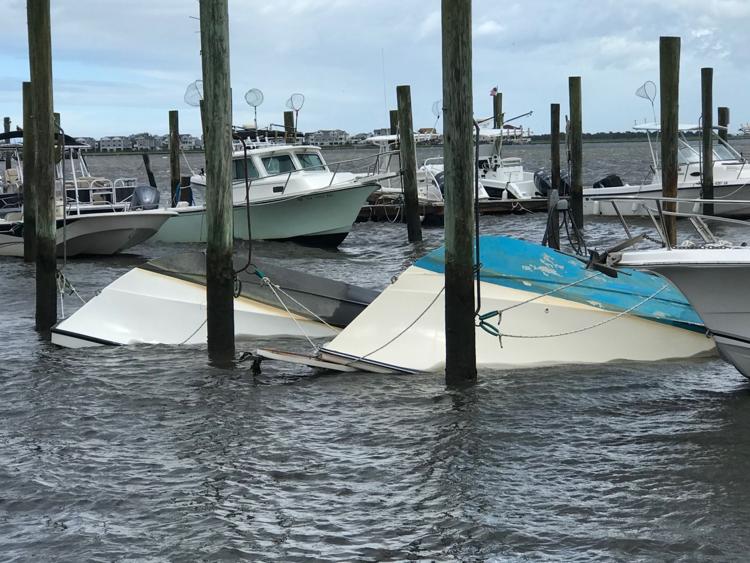 IMG_6919.jpg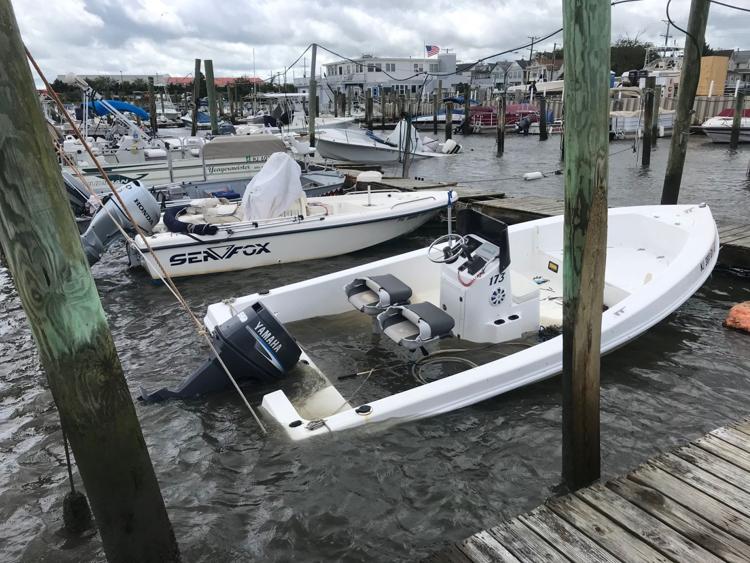 IMG_6907.jpg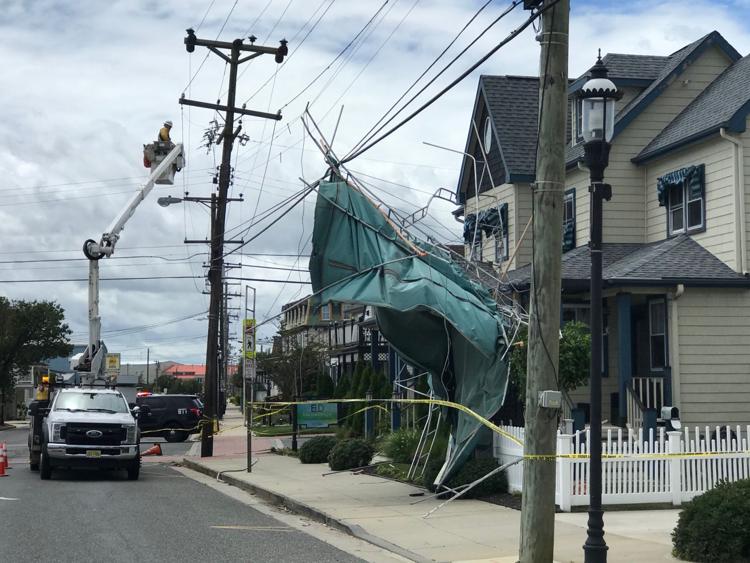 Isaias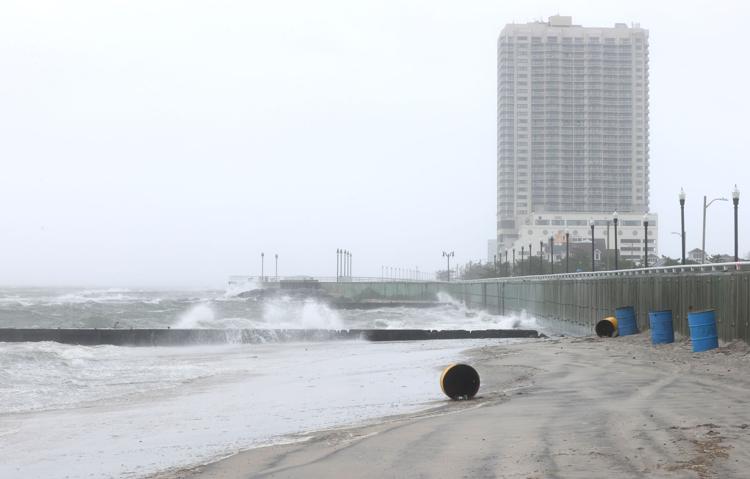 Isaias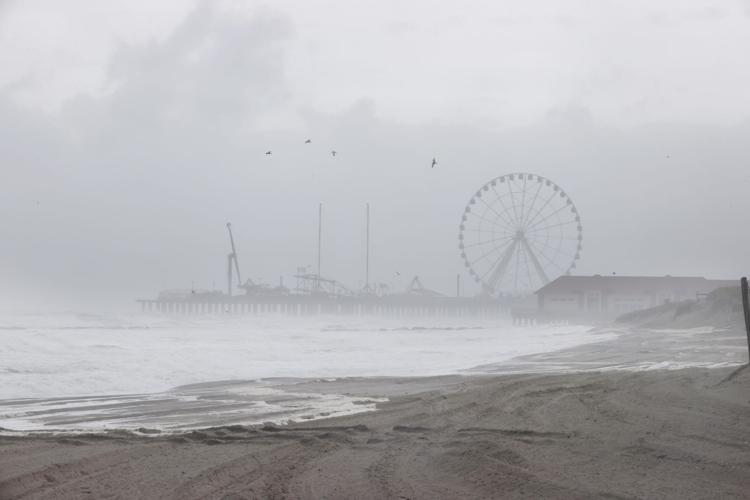 Isaias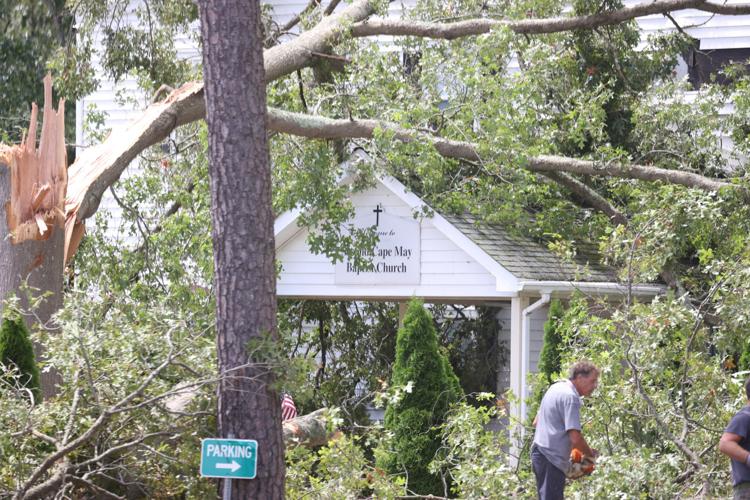 Isaias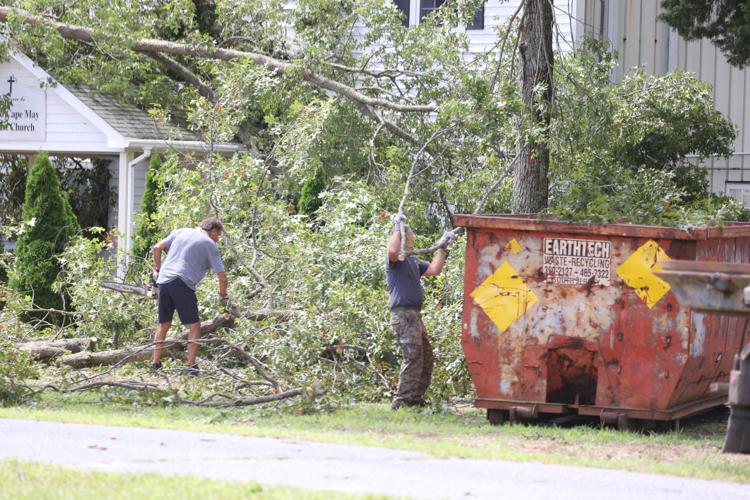 Isaias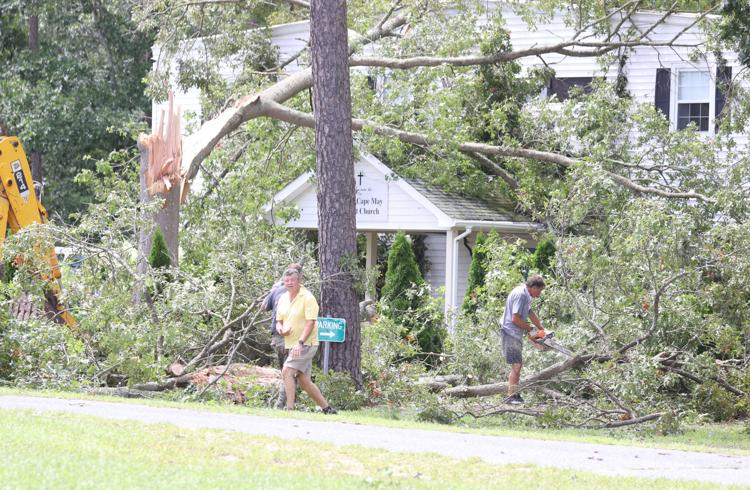 Tornado from Tropical Storm Isaias tears through Marmora
Isaias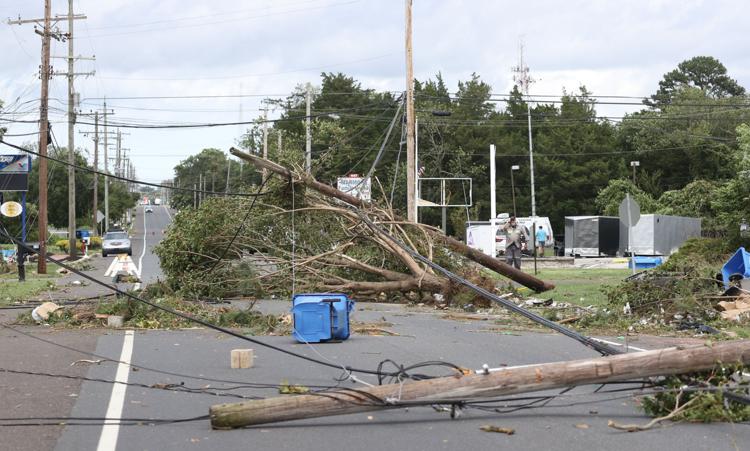 Isaias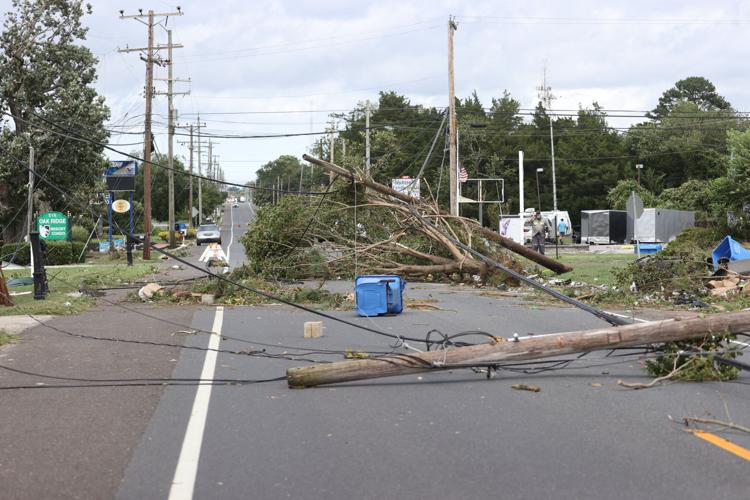 Isaias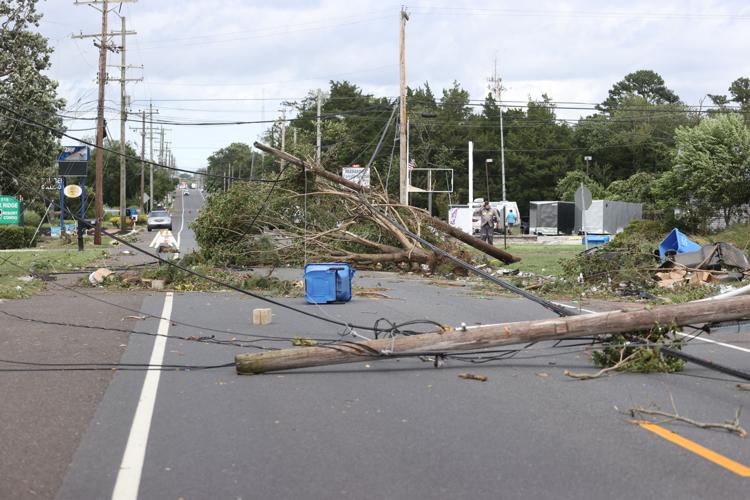 Isaias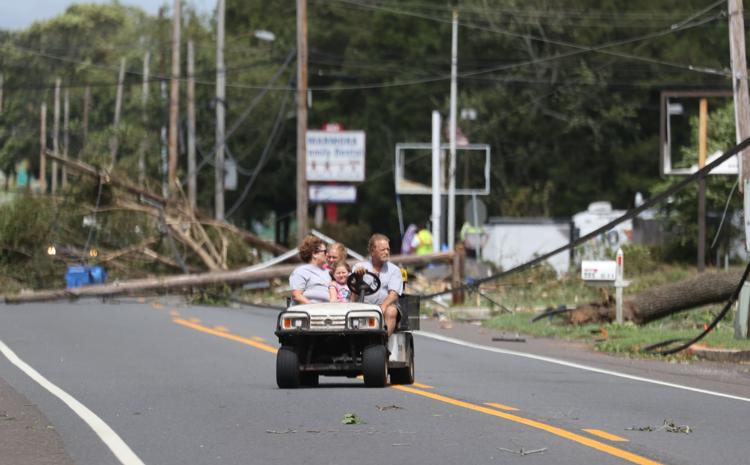 Isaias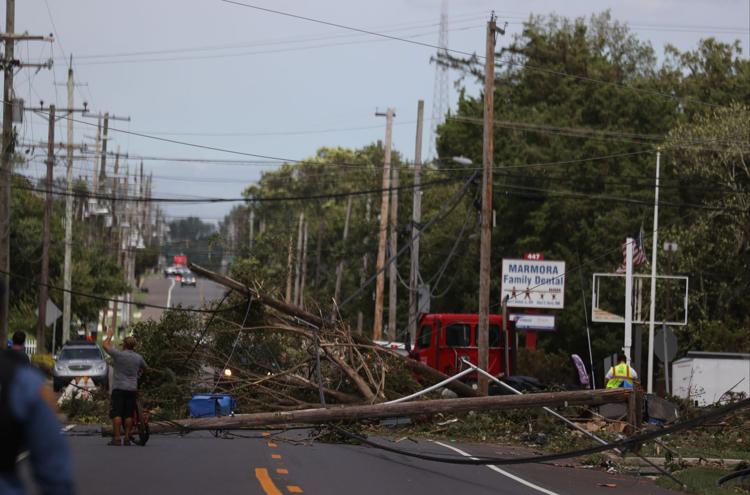 Isaias
Isaias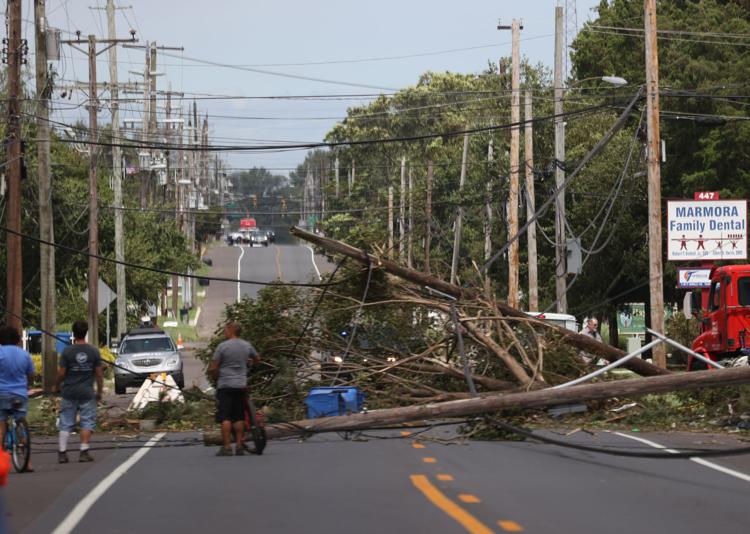 Isaias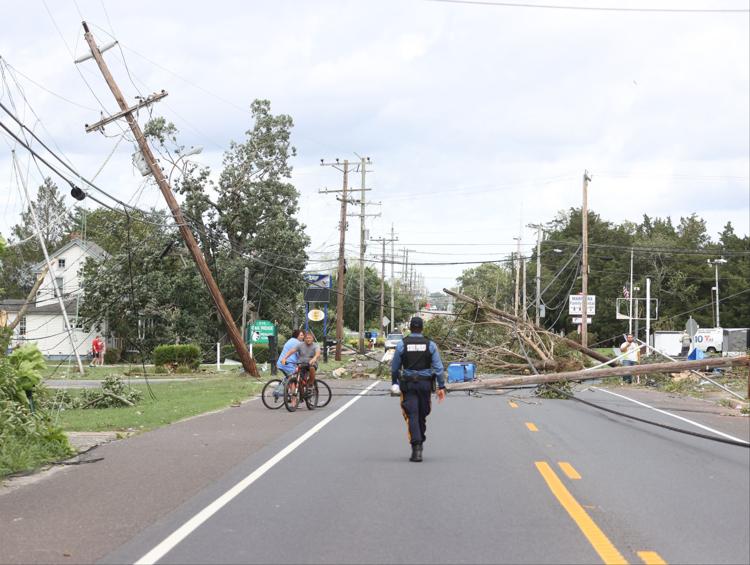 Isaias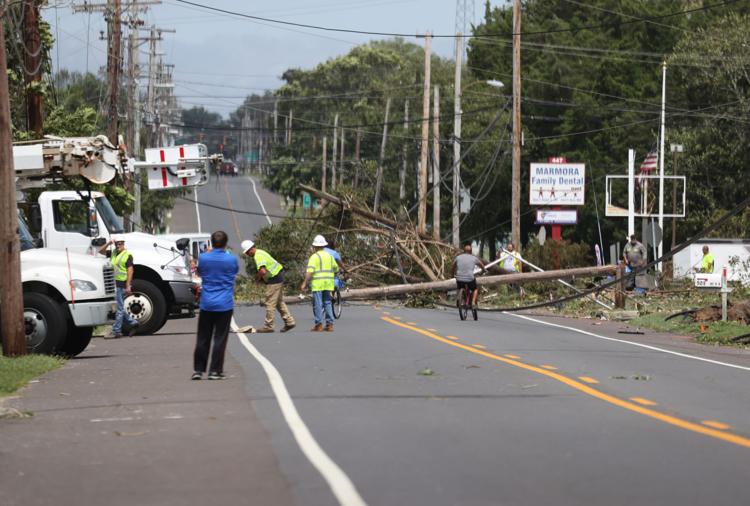 Isaias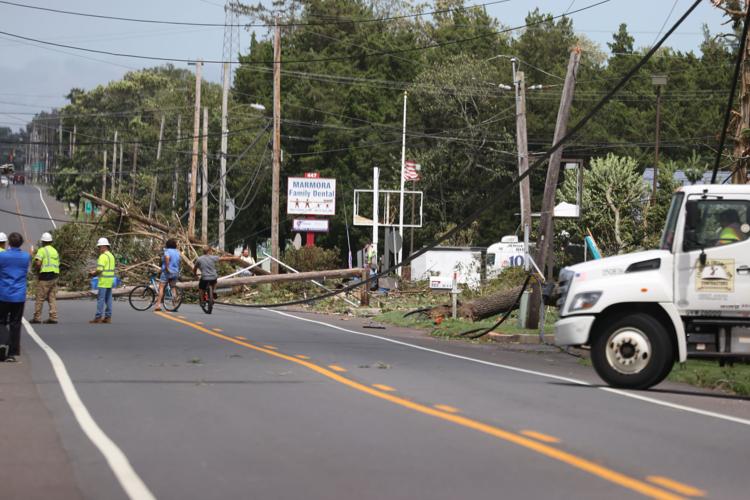 pine hill .JPG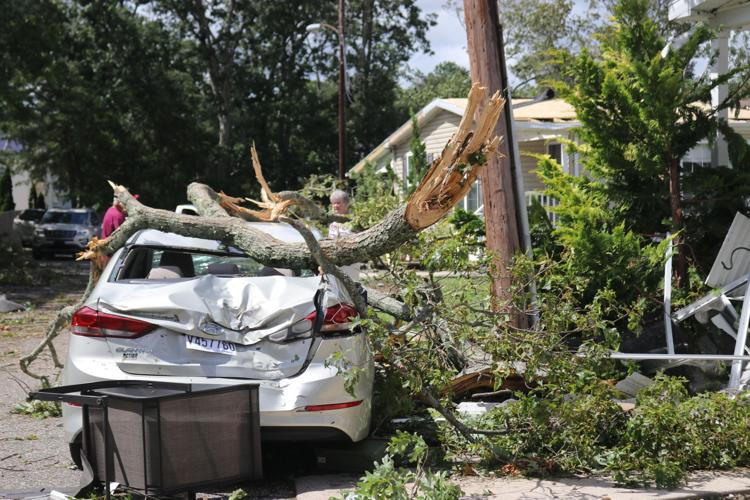 pine hill 2.JPG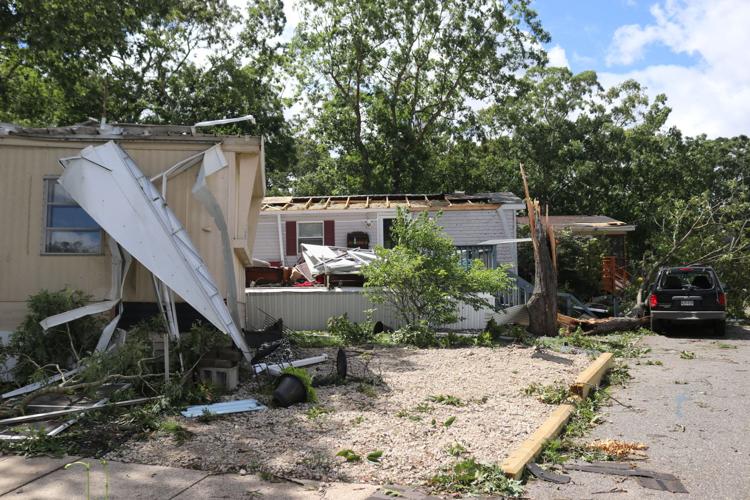 pine hill 3.JPG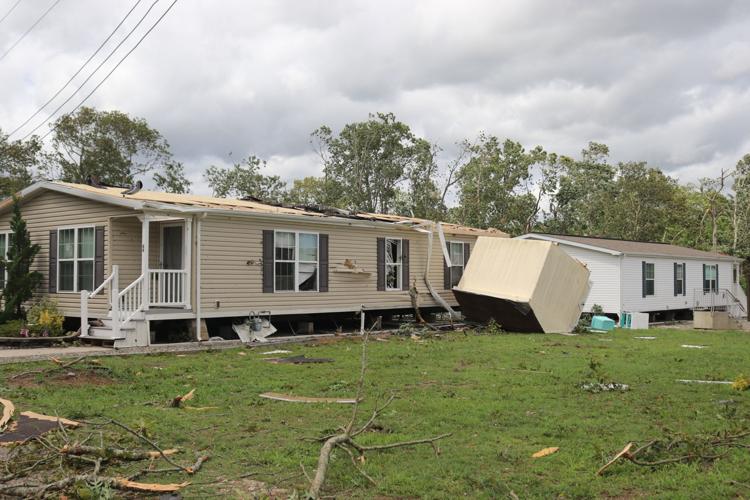 pine hill 4.JPG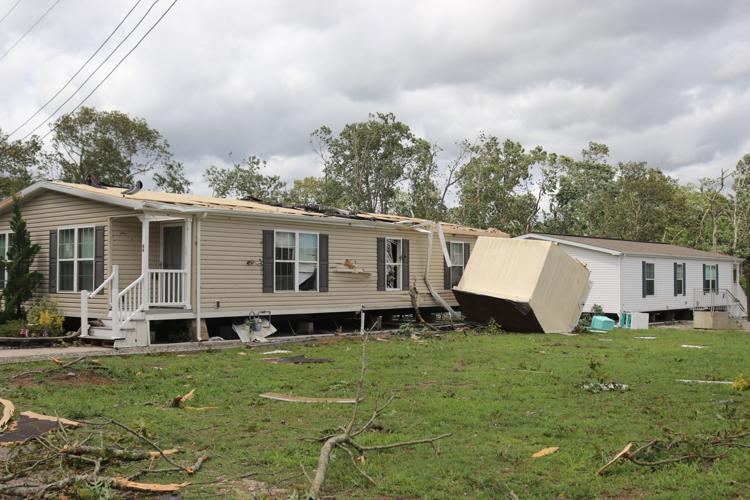 Pomlear damage 2.JPG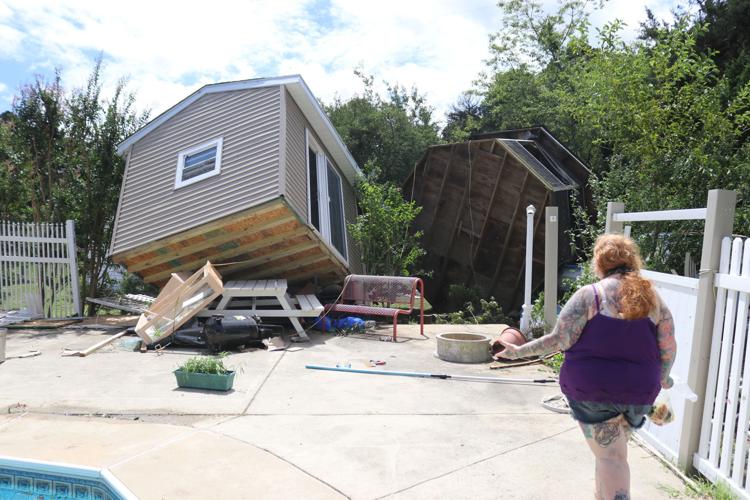 Pomlear damage.JPG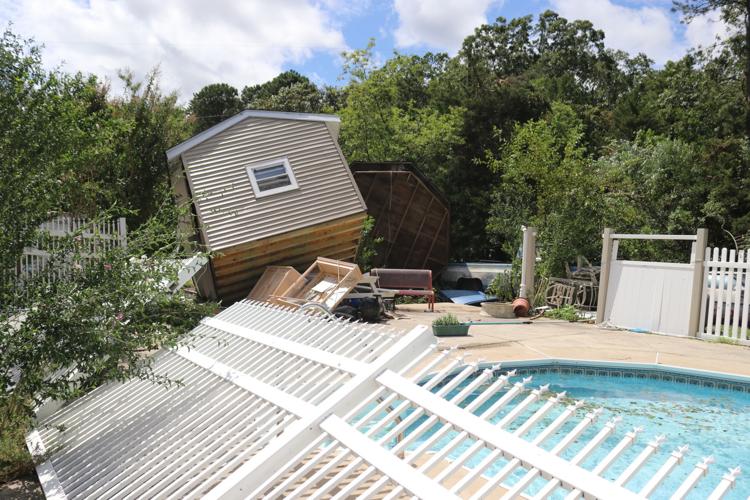 sea Isle .JPG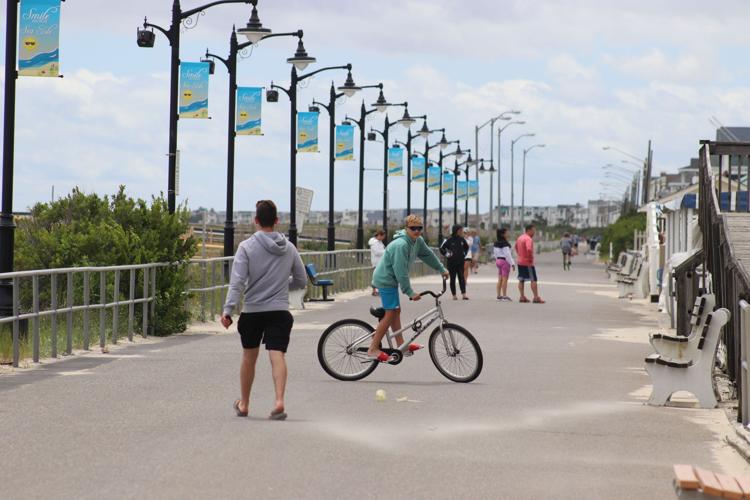 sea Isle 2.JPG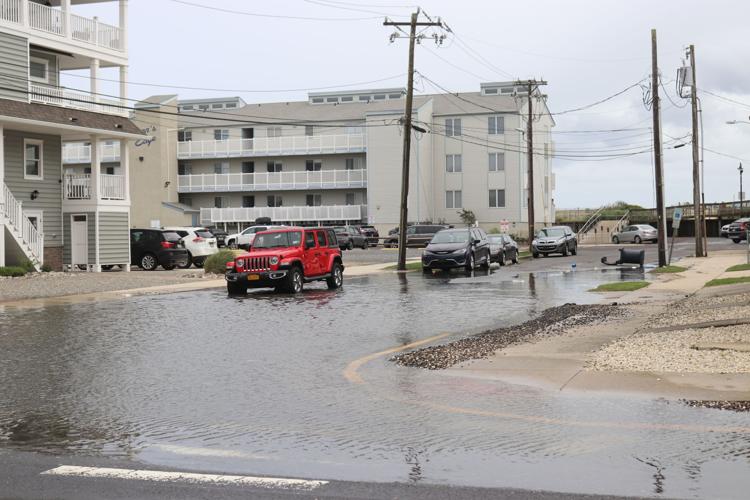 Sea Isle beach 2.JPG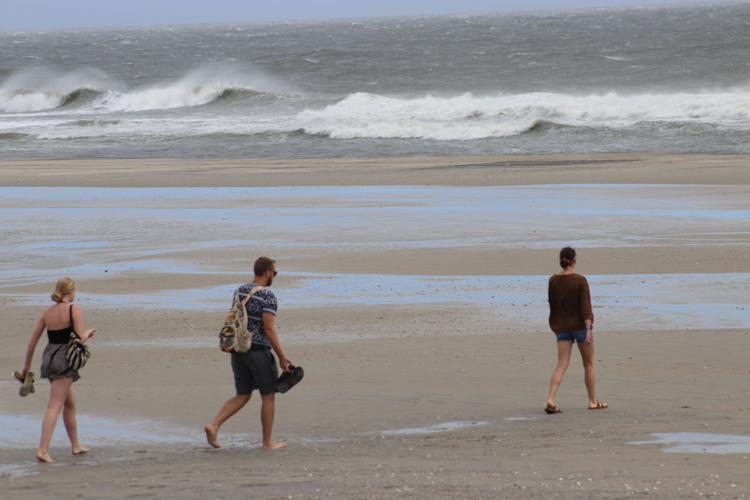 Sea Isle beach.JPG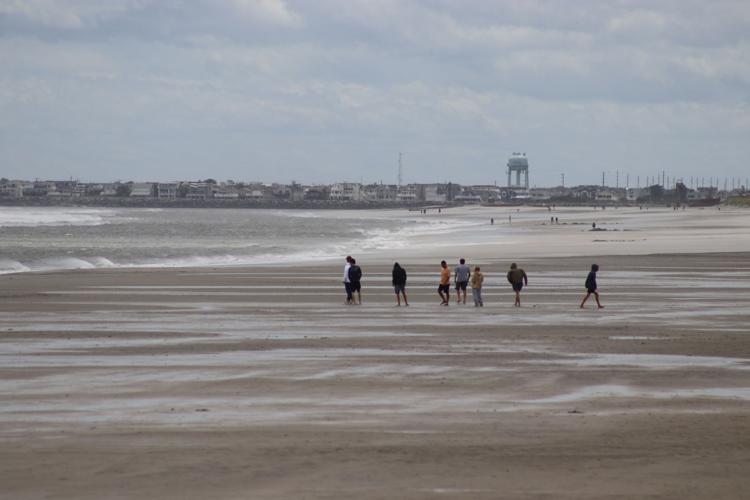 stagecoach damage.JPG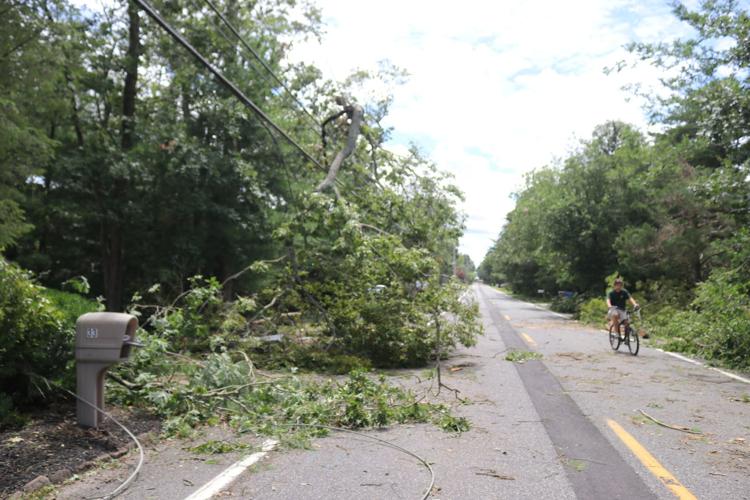 stagecoach road.JPG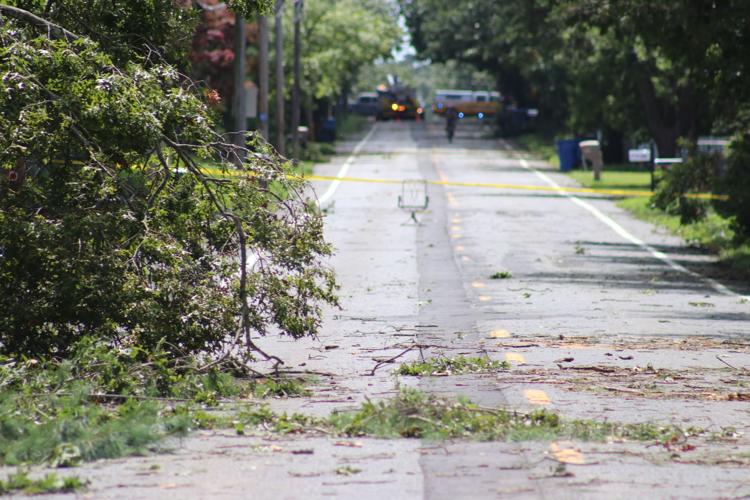 torando.JPG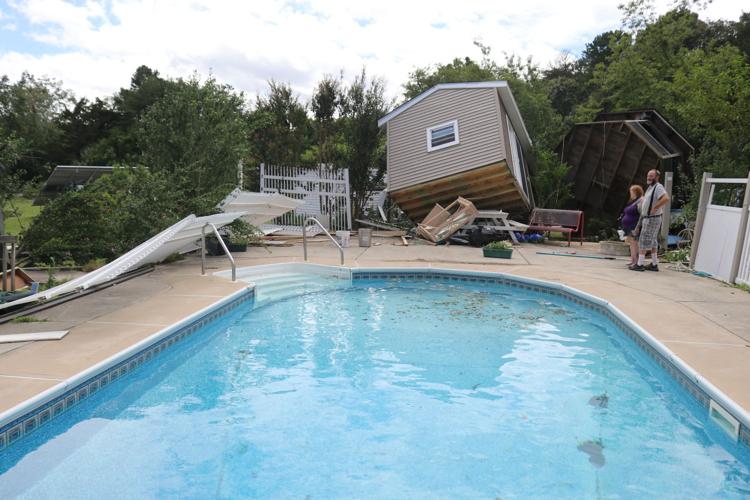 trailer park.JPG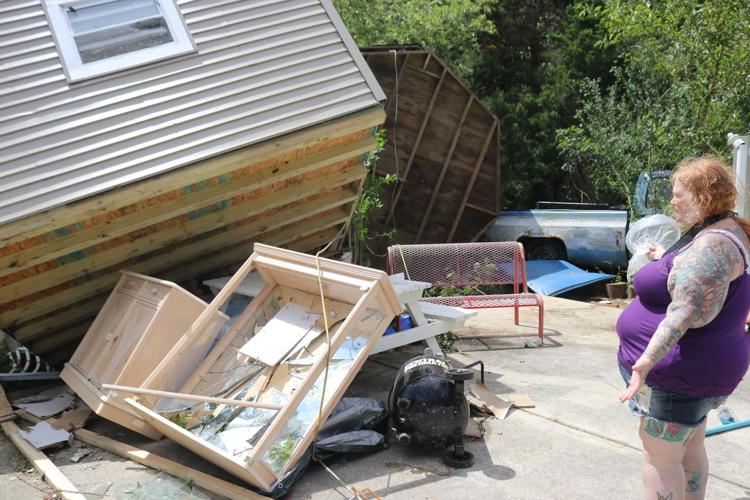 Tropical Storm Isaias in Atlantic City
Tornado Damage in Marmor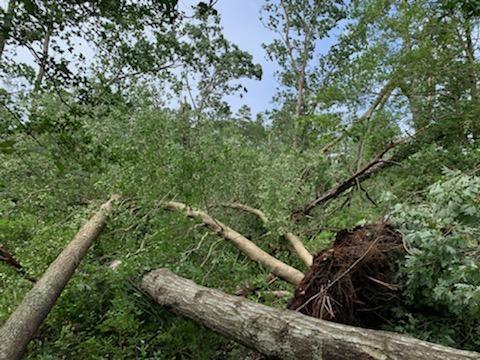 Tornado Damage in Marmora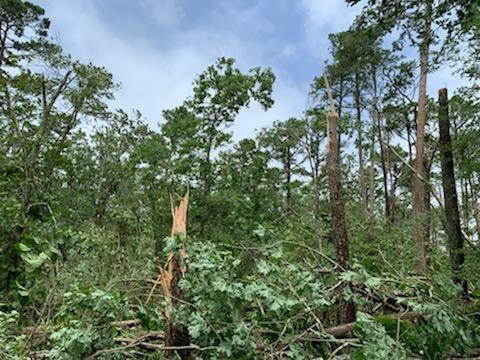 Tornado Damage in Marmora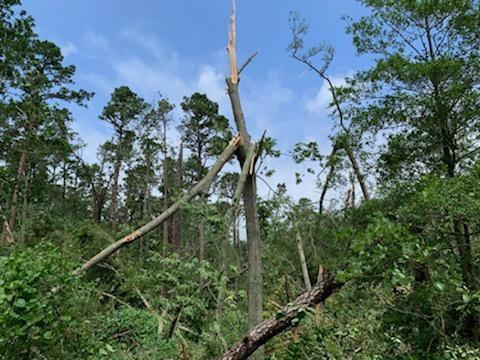 Tornado Damage in Marmora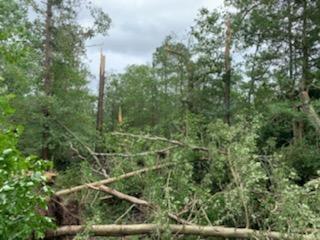 Tropcal Storm Isias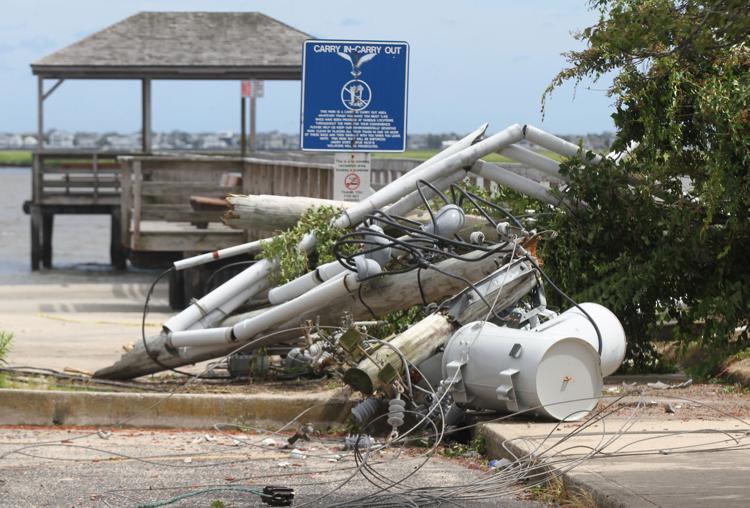 Tropcal Storm Isias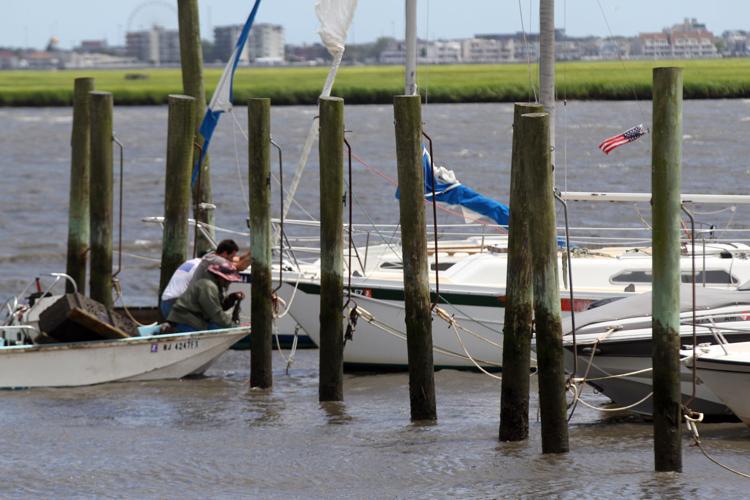 Tropcal Storm Isias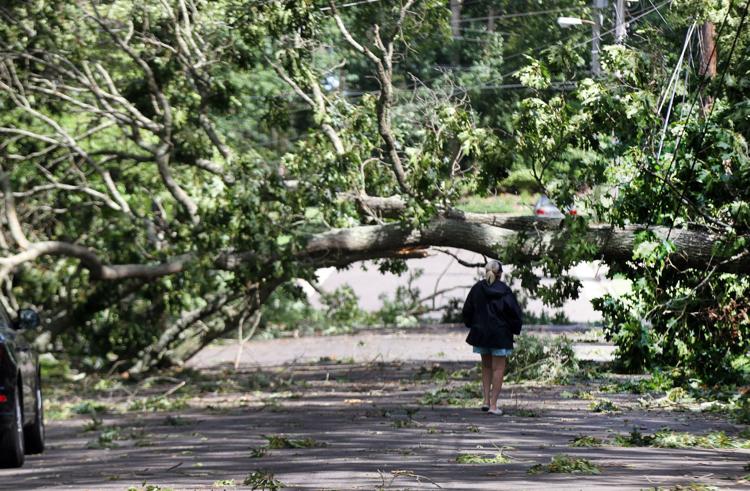 Tropcal Storm Isias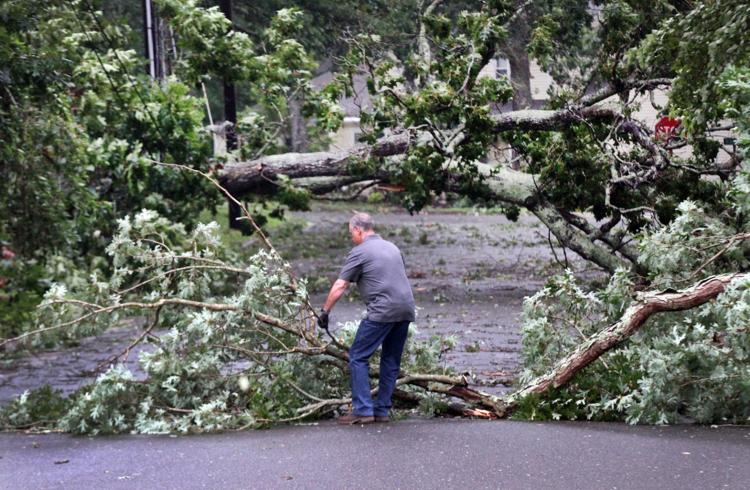 Local Weather
Get the latest local weather, meteorologist Joe Martucci's 7-day forecasts, podcasts, and severe weather alerts.