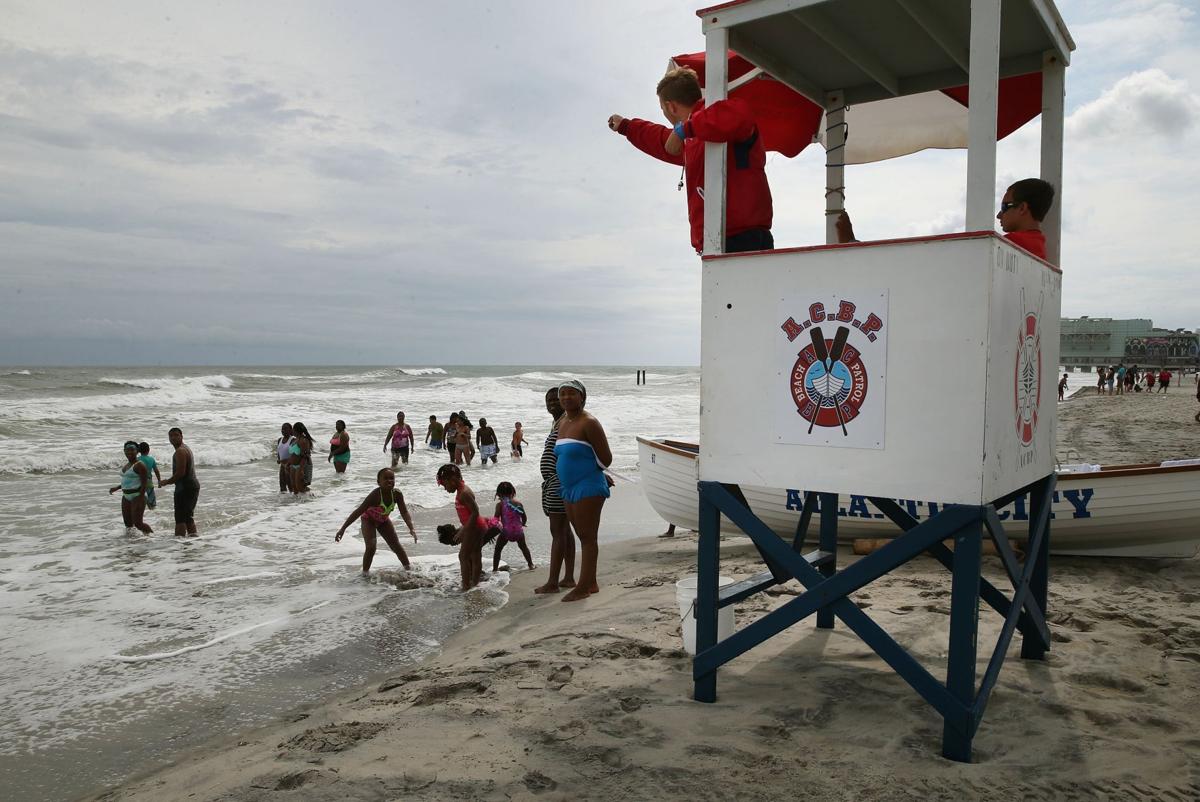 Paulette continues to move further and further away from New Jersey, but it continues to bring dangerous rip currents to the waters Wednesday.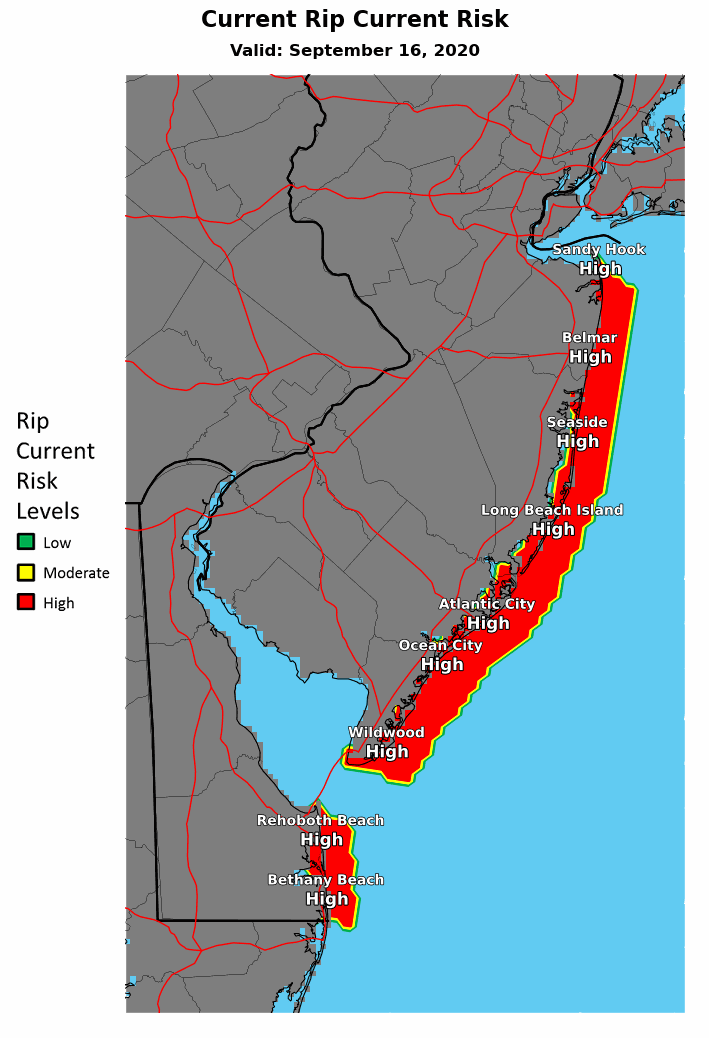 The National Weather Service in Mount Holly issued a high risk for rip currents again Wednesday. A rip current statement is in effect until midnight Thursday to account for highlight the risk, something the NWS has done every day this week. 
Paulette lost its tropical characteristics Wednesday morning, but is still packing a punch, with maximum sustained winds of 100 mph. Even though the storm is roughly 1300 miles to the east-northeast of Atlantic City, the scope of the storm is still bringing swells to the shore, making it unsafe to be in the water 
Rip currents are most likely when: waves are at least 2 feet high, wave intervals measured at the buoys, are 8 seconds or slower, and winds that are perpendicular to the land.
A heat wave that drives you to the shore, warm water temperature that draws you to the surf …
The shore checks all the boxes Wednesday. Waves in the surf zone will break around 4 Wednesday. Wave intervals will be 10 seconds. Swells will come from both the east, directly perpendicular to the land for Long Beach Island and partially so for the rest of the shore. 
The rip current risk will finally drop Thursday, as wave heights continue to diminished. However, with the remnants of Sally grazes South Jersey Friday and strong northeast winds to follow in its wake, the rip current risk will again increase for a sunny, but cool September weekend ahead.