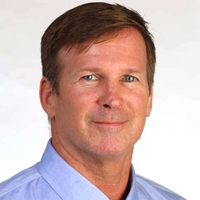 Buzz Keough
Executive Editor
Township Committee voted to introduce an ordinance prohibiting any cannabis-related businesses from opening in its boundaries. A public hearin…
The borough adopted an ordinance May 7 prohibiting the operation of "all classes of cannabis businesses" within its borders.
The Common Council held a special meeting May 5 to discuss regulations of cannabis businesses within Corbin City limits.
Wildwood Crest will vote on May 12 on final adoption of an ordinance that would prohibit anyone under the age of 21 from consuming cannabis on…
Officials here will vote May 12 on an ordinance banning any type of cannabis business in the municipality.
Township Committee will consider adopting two ordinances on May 25 regulating the consumption and sale of cannabis in the township.
The moon over the Mullica River in Green Bank Tuesday morning, April 27, 2021 just after sunrise. Described as a pink moon because of its hue,…
Through the Charles C. Reynolds Scholarship Fund, The Press of Atlantic City provides 2-3 internships each semester to Stockton University stu…
Attention Stockton University students: Are you interested in learning about journalism while working in a newsroom?
View all