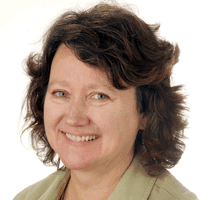 Michelle Brunetti Post
Staff Writer
Bio

In my first job after college got paid to read the New York Times and summarize articles for an early online data base. First reporting job was with The Daily Record in Parsippany. I have also worked in nonprofits, and have been with The Press since 1990.
UPPER TOWNSHIP — Rick Bricker and his family had just gotten a tornado alert and made it to the basement in their Stagecoach Road home Tuesday…
New unemployment claims were down dramatically in New Jersey last week, the state Department of Labor and Workforce Development reported Thursday.
MAYS LANDING — A top Republican wants an investigation into a Democratic employee at the Atlantic County Board of Elections for allegedly proc…
Tree down near Linwood Country Club. 
Tree down on Shore Road near Central Methodist Church in Northfield
Atlantic County freeholders will vote Aug. 18 on resolutions to oppose holding a strictly vote-by-mail Presidential election Nov. 3, and to su…
Amy and Patrick Kennedy are shown with three of their children at a meeting with President Barack Obama, who endorsed Amy Kennedy on Monday in…
Amy Kennedy, of Brigantine, was one of dozens of Democratic candidates nationally endorsed Monday by former President Barack Obama, her campai…
Atlantic County Democratic Chairman Michael Suleiman called for a commissioner on the Atlantic County Board of Elections to resign after she p…
View all