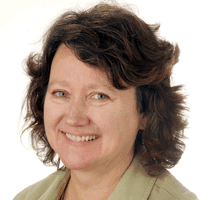 Michelle Brunetti Post
Staff Writer
Bio

In my first job after college got paid to read the New York Times and summarize articles for an early online data base. First reporting job was with The Daily Record in Parsippany. I have also worked in nonprofits, and have been with The Press since 1990.
Attorney and Republican Assembly challenger Claire Swift, of Margate, is the latest to call for the resignation of the New Jersey Department o…
ATLANTIC CITY — The mayoral campaign is in full swing — literally — after a video surfaced of Mayor Marty Small Sr. knocking a phone out of a …
Sierra Club's Jeff Tittel retired Saturday from leading the New Jersey chapter of the nation's longest operating environmental organization, b…
Jeff Tittel in 2009, speaking at a joint state Senate and Assembly Environmental Committee hearing in Toms River.
Jeff Tittel, left, with another protestor last week, at an event opposing the Tennessee Gas Compressor Station in West Milford, Passaic County…
Jeff Tittel speaks a few years ago at a rally against offshore drilling in Asbury Park.
Jeff Tittel, at right, in a photo from 1998 soon after being hired by Sierra Club, With him is former Sierra Club staffer Bill Wolfe, at a sit…
Jeff Tittel in Trenton, circa 2015
Jeff Tittel, left, with Pete Seeger before a New Jersey concert where the folk singer presented him with an award.
Jeff Tittel, at left, at a fracking protest in Trenton in 2012 with actor Mark Ruffalo.
View all