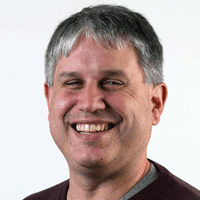 Mark Melhorn
Production Director
Bio

Started at The Press in 1993 as an Ocean County reporter. Moved to the copy desk in 1994 until taking over as editor of At The Shore in 1995. Became deputy sports editor in 2004 and was promoted to sports editor in 2007.
The Somers Point Little League baseball team advanced to the final of the Section 4 tournament Saturday night with a 7-0 win over East Greenwich.
In a perfect world run by most of its supporters, Miss America 2021 would be crowned this weekend in Atlantic City, and the competition would …
ATLANTIC CITY — Although the Miss America Competition left its birthplace for the second time in 2019, there are still a few places in town wh…
Check out all the Miss America Rose Walk plaques that are embedded in the sidewalks on Michigan Avenue at The Walk Tanger Outlets. Can you fin…
Even though the Miss America Competition isn't in Atlantic City any more, there are plenty of sights to see in the city to remind you of the pageant.
Rutgers University announced Wednesday night that four of its student-athletes and one athletics staff member have tested positive for COVID-19.
One by one, all of the major 2020 outdoor endurance events have been canceled or converted to virtual events due to the COVID-19 pandemic — th…
Scheduled for October, the Atlantic City Marathon — and just about every other race in the country — has gone virtual.
The Cape May County All Stars beat Hammonton 13-6 on Sunday in Game 1 of the District 16 Little League softball finals.
When the COVID-19 pandemic forced Meredith Punthrangkul to cancel two vacations, she didn't let it ruin her summer.
View all