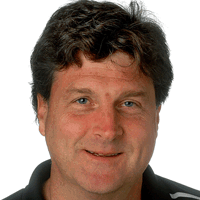 Mike McGarry
Staff Writer
Bio

I've covered high school sports and variety of other events and teams - including the ShopRite LPGA Classic and the Phillies - since 1993.
OCEAN CITY — The Last Dance World Series was created for players like Vonzell Rivera.
OCEAN CITY — Dave Appolonia has spent the COVID-19 pandemic pent up and practicing his swing in a mirror.
OCEAN CITY — Most of the high school players on the field for the Last Dance World Series tournament Tuesday had played few — if any — competi…
The Philadelphia Eagles are looking to the recent past to solve a current problem.
Bryce Harper played third base for two innings in Monday's intrasquad game. The right fielder fielded a ground ball off the bat of Kyle Garlic…
One of the more interesting story lines of summer camp is what role will rookie pitcher Spencer Howard play for the Phillies.
PHILADELPHIA – Aaron Nola took another step Monday night towards being the Phillies opening day starting pitcher.
Starting pitcher Zach Eflin has yet to appear in an intrasquad game because of lower back spasms. Both he and the Philies have down played the…
PHILADELPHIA — When it comes to the social justice movement, Andrew McCutchen doesn't just want to talk about change.
View all