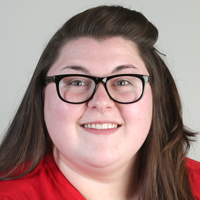 Molly Bilinski
Staff Writer
Bio

My beat is public safety, following police and crime. I started in January 2018 here at the Press covering Egg Harbor and Galloway townships. Before that, I worked at the Reading Eagle in Reading, Pa., covering crime and writing obituaries.
Gov. Phil Murphy announced Friday morning that the state will be using primarily vote-by-mail for the general election in November amid the CO…
EGG HARBOR TOWNSHIP — Police are investigating after a little girl's fairy garden houses were reported stolen Thursday from the front of her h…
ATLANTIC CITY — State Police are investigating after a car caught fire Thursday on the Atlantic City Expressway.
A Vineland man charged in the May fatal shooting of a Maryland man was arrested Friday morning, more than a week after officials announced the…
NORTH WILDWOOD — A man was cited after refusing to wear a mask inside a city restaurant, state officials say.
ATLANTIC CITY — City officials have scheduled a virtual town hall later this month to address residents' concerns about crime in the city's 3rd Ward.
GALLOWAY TOWNSHIP — Officials at Stockton University are looking for Holocaust survivors and their family members for a project about survivor…
HAMMONTON — A portion of Columbia Road will be closed for about two weeks due to bridge work, Atlantic County officials said Thursday.
President Donald Trump continues to receive poor marks for his response to the coronavirus outbreak, as a majority of the American public beli…
View all