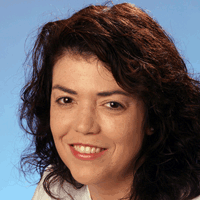 Lynda Cohen
Bio

Reporter covering courts and crime
Two Atlantic City firefighters were charged after buying what they believed to be heroin outside a city firehouse, officials have confirmed.
Editor's note: This story contains extremely graphic details about the mistreatment of animals.
ATLANTIC CITY — Firefighter training this week includes police, emergency management officials and even revenue and finance as federally funde…
An Atlantic City man who has been rejected for two previous appeals too his murder sentence is not entitled to a new hearing, an appellate pan…
The last of four men charged in a fatal kidnapping in Pleasantville has been arrested after a car chase by Atlantic City police that ended in …
Atlantic County's Coalition for a Safe Community now encompasses even more of the county. And two communities are glad.
Two Atlantic City teens were wounded in separate shootings in the city within hours of each other overnight.
The disciplinary action taken against a detective accused of providing inaccurate information to the grand jury in a murder case will remain c…
An Atlantic City man who declared his innocence during his first court appearance will have to wait to have his attorney make it official.
View all