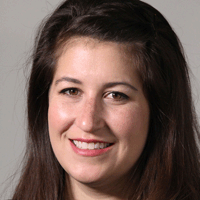 Lauren Carroll
Staff Writer
Bio

Joined the Press in November 2016. Graduate of Quinnipiac University. Previously worked as a freelance reporter in suburban Philadelphia and news/talk radio producer.
LOWER TOWNSHIP — Four suspects were arrested on robbery and weapons charges following an incident Monday at a home in the Villas section of th…
EGG HARBOR TOWNSHIP — A mother and her 18-month-old son were struck by a car Tuesday evening while crossing the Black Horse Pike in West Atlan…
Prepping for a bigger stage
EGG HARBOR TOWNSHIP — As Michael Shelton walked into his new kitchen, his eyes went right to the new appliances and open counter space.
PLEASANTVILLE — Days after a shooting occurred during a Friday night football game, one community member is looking to support Pleasantville H…
BRIGANTINE — Marine Mammal Stranding Center Director Bob Schoelkopf started his Wednesday with a call about two stranded green sea turtles on …
Two green sea turtles that ended up cold-stunned in the water off Long Beach Island were rescued by volunteers of the Marine Mammal Stranding …
View all