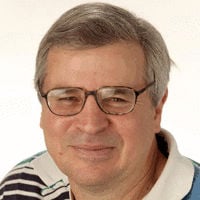 Guy Gargan
Staff Writer
Bio

I've been at The Press since January of 1983. I cover all sports in general, but mostly lifeguard racing, and high school field hockey, football, swimming, basketball, crew, baseball and softball.
Miami Dolphins tight end Mike Gesicki sent a brief video message this week to fifth-grade students at Reeds Road Elementary School in Galloway…
The Longport Beach Patrol doubles crew of Mike McGrath and Sean Duffey won the fourth and final Brennan McCann Masters Row of the season in 23…
A new three-hour sports radio show called "The Fix," with host Ryan Rothstein, will debut at 10 p.m. Monday across multiple platforms, and wil…
Ed Rehill was a friendly and well-liked man who taught a lot of people how to row. He led by example because he was a serious rower into his 80s.
Nick Atohi was named the spring 2020 recipient of the Atlantic Cape Buccaneers Baseball Academic Achievement Award.
Brandon Paasch has been around the country this year racing his Yamaha 600 motorcycle, but this weekend he returns to one of his favorite plac…
LINWOOD — It's a year of unusual sports, so the District 16 Little League baseball championship game fit right in Sunday night.
Former Oakcrest High School boys soccer players Gabe Paz, Mason Stokes and Shawn McCourt are college freshmen looking to continue their success.
Stand-up paddleboarder Mike Kuharik was the winner of the men's elite SUP division Sunday in race-4 of the SUP AC Race Series in Atlantic City.
View all