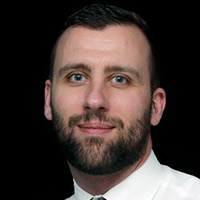 David Danzis
Staff Writer
Bio

I cover Atlantic City government and the casino industry since joining The Press in early 2018. I formerly worked as a politics & government reporter for NJ Herald and received the First Amendment: Art Weissman Memorial NJPA Award two years in a row.
ATLANTIC CITY — After years of complaints from residents and business owners, months of public discussion and weeks of policy refinement, city…
UPDATE: A St. Louis man has set up a GoFundMe campaign to raise as much as $1 million toward the chance to hand the button over to porn star S…
ATLANTIC CITY — A dash of showmanship was always part of President Donald Trump's brand in the city, so it's only fitting that the last remnan…
ATLANTIC CITY — While South Jersey will likely avoid any snow accumulation Wednesday, officials are warning residents to be prepared for heavy…
ATLANTIC CITY — The Casino Reinvestment Development Authority approved two major projects Tuesday, both of which are viewed as critical to the…
ATLANTIC CITY — Online gaming and sports betting could not come to the rescue in November, as significant year-over-year declines in brick-and…
ATLANTIC CITY — Poker players will be able to put down a live bet before ringing in the new year at more than one casino.
Anyone who came within a slight ocean breeze of Atlantic City's beaches or Boardwalk this summer, has stayed on a hotel floor with smoking roo…
ATLANTIC CITY — Thirteen years ago, casino host Jen Elberson asked her guests to bring a small toy to a birthday party at Casa Di Napoli insid…
ATLANTIC CITY — To anyone considering selling drugs or engaging in prostitution, the city's top cop has a message for you — think twice.
View all