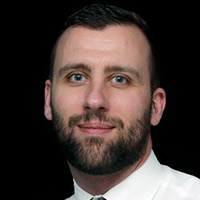 David Danzis
Staff Writer
Bio

I cover Atlantic City government and the casino industry since joining The Press in early 2018. I formerly worked as a politics & government reporter for NJ Herald and received the First Amendment: Art Weissman Memorial NJPA Award two years in a row.
UPDATE: The state Attorney General's Office released a statement late Thursday night. The man, whose identity was not released, was pronounced…
ATLANTIC CITY — Casino industry, labor and government leaders have embraced a proposal to scale back the number of J-1 visa workers at the cit…
ATLANTIC CITY —Caesars Entertainment Inc.'s commitment to spend hundreds of millions on capital investments over the next several years will r…
ATLANTIC CITY — The Atlantic City Police Department bolstered its ranks Monday with the promotions of eight officers.
Two emergency casino relief bills introduced by state lawmakers during the peak of the coronavirus outbreak have not moved in weeks as South J…
ATLANTIC CITY — On a sweltering Monday morning in late July, Chris Lopez, Dewayne Johnson and dozens of their peers cleaned up litter and debr…
Atlantic County health officials reported 16 positive cases of the novel coronavirus Sunday but no new related deaths.
ATLANTIC CITY — Two men were arrested on multiple weapons and drug charges following a four-month investigation, authorities said.
ATLANTIC CITY — Sacoya Mills was staying at Harrah's Resort Atlantic City for a couple nights to celebrate her son Joey's 7th birthday.
View all