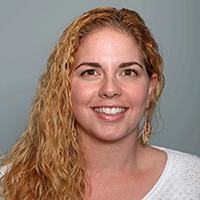 Claire Lowe
Staff Writer
Bio

I began covering South Jersey in 2008 after graduating from Rowan University with a degree in journalism. I joined The Press in 2015. In 2013, I was awarded a NJPA award for feature writing as a reporter for The Current of Hamilton Township.
BRIGANTINE — When eligibility for the COVID-19 vaccine was extended to senior citizens in New Jersey, Mayor Vince Sera began receiving phone c…
VINELAND — After moving a majority of classes online for the last year due to the COVID-19 pandemic, Rowan College of South Jersey announced T…
More New Jerseyans, and specifically school employees, will soon be eligible for the COVID-19 vaccine, Gov. Phil Murphy announced Monday.
GALLOWAY TOWNSHIP — MC Lyte will be the featured speaker at the virtual Women in Hip Hop Summit on Thursday at Stockton University.
An 18-year-old former Vineland man accused of stabbing his neighbor, who was a corrections officer, has been indicted in his death.
Pau Hana Tiki Boat Tours are coming to Ocean City for summer 2021, offering floating, two-hour charters on a Tiki-style boat. The first charte…
OCEAN CITY — A new water experience is coming to the Jersey Shore this summer.
The interior of two of Atlantic City's former casinos are on full display in the trailer for Zack Snyder's new Las Vegas casino heist film, "A…
TRENTON — Gov. Phil Murphy will give his regular COVID-19 response briefing at 1 p.m. Monday from the Trenton War Memorial.
View all