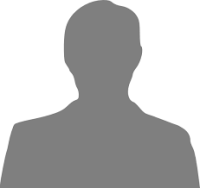 Ahmad Austin
Staff Writer
CAPE MAY — Residents viewed Saturday as a resurrection of Cape May's Black history.
On Dec. 15, University Hospital Emergency room nurse Maritza Beniquez became the first New Jersey resident to receive a COVID-19 vaccination.
Philadelphia police are investigating the murders of two South Jersey residents inside a car Tuesday.
After receiving a $50,000 grant from the state Department of Community Affairs, Atlantic Cape Community College is creating a committee of sta…
Three members of a Belleplain family were arrested after police seized shotguns, rifles and drugs from their home Tuesday, Cape May County Pro…
According to state records, 483,113 doses of COVID-19 vaccine have been administered in Atlantic, Cape May and Cumberland counties as of Wedne…
The Press of Atlantic City is working to keep readers in Atlantic, Cape May and Cumberland counties informed with up-to-date information on br…
ATLANTIC CITY — The last 13 months have been humbling for Rick Santoro.
ATLANTIC CITY — The Atlantic City Airshow is returning this summer.
LAWRENCE TOWNSHIP — The Myron L. Powell School, located in the Cedarville section of the township, abruptly moved to remote learning Thursday,…
View all