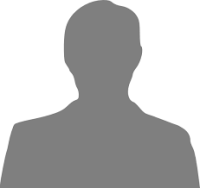 Ahmad Austin
Staff Writer
Gov. Phil Murphy on Thursday signed into law an extension on fall sports physicals for middle and high school athletes.
Little League District 16 has set the dates for its upcoming baseball and softball tournaments.
South Jersey middle school athletics continue to feel the effects of the COVID-19 pandemic.
MULLICA TOWNSHIP — Sharon Auger was asleep in the living room of her Fifth Avenue home when she heard a pop.
Atlantic City Electric on Saturday said it was making the "final push" to restore power to customers affected by Tropical Storm Isaias and the…
ATLANTIC CITY — Bishop James Washington always took his commitment to his faith and his community one day at a time.
The Taxpayers Association of Cape May on Saturday announced a campaign to "inform and educate the property tax payers of Cape May."
EGG HARBOR TOWNSHIP — As South Jersey continues to recover from Tropical Storm Isaias, nearly all residents have had power restored to their homes.
A Vineland man was arrested Thursday in a July shooting in Millville, the Cumberland County Prosecutor's Office said.
GALLOWAY TOWNSHIP — In honor of International Youth Day, the Young Activists of Atlantic County on Saturday held a protest in the field at the…
View all