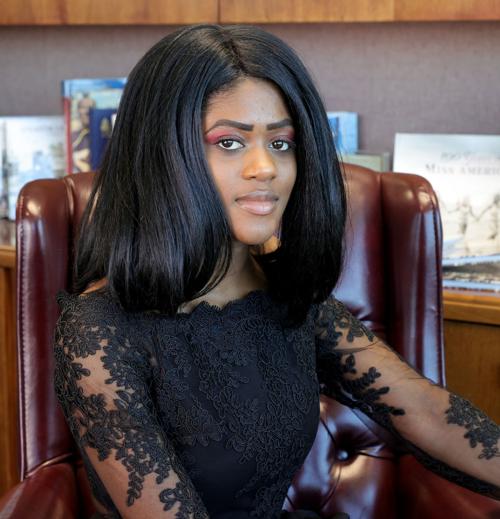 High School: Atlantic County Institute of Technology
Parent: Priscilla Hargrove-Mason and John Mason
Community/school activities Global Ambassador; served the Grateful Hearts Sister Circle Ministries; member National Honor Society
Post-high school plans Enroll at Temple University
Career goals Go to law school to become an attorney in the political field.
Why is it important for young people to become leaders in their community?It's important that young people become leaders in their community because it will inspire others around their age, or a little older, to do better themselves. It will improve the community around them as well as themselves.
How did you start your own business?I started My Clean Up through my mother. She had started it, and it became a family business. She became caught up in work, so she gave it to my sister and I. Being the oldest, I took over the paperwork and made the phone calls. We started My Clean Up because through the school system we are taught to work for other employers. I believe people should learn how to start their own business and create their own line of income.
What inspires you to stay committed to social activism?Staying committed to social activism is inspired by the fact that not many people are committed to it. It will overall improve the community and others around me.
Why did you get involved with the automotive transportation tech program?The automotive program that I am enrolled in at ACIT is the academy that I saw would help me in the future. If I do get a car, I would like to know how to fix it myself. There are not many females in the program, so It could inspire others. I know many people shy away from it because it's considered a "man's job."
Where do you see yourself in 10 years? In 10 years I will be 28. I see myself as a successful lawyer trying to enter the political field.