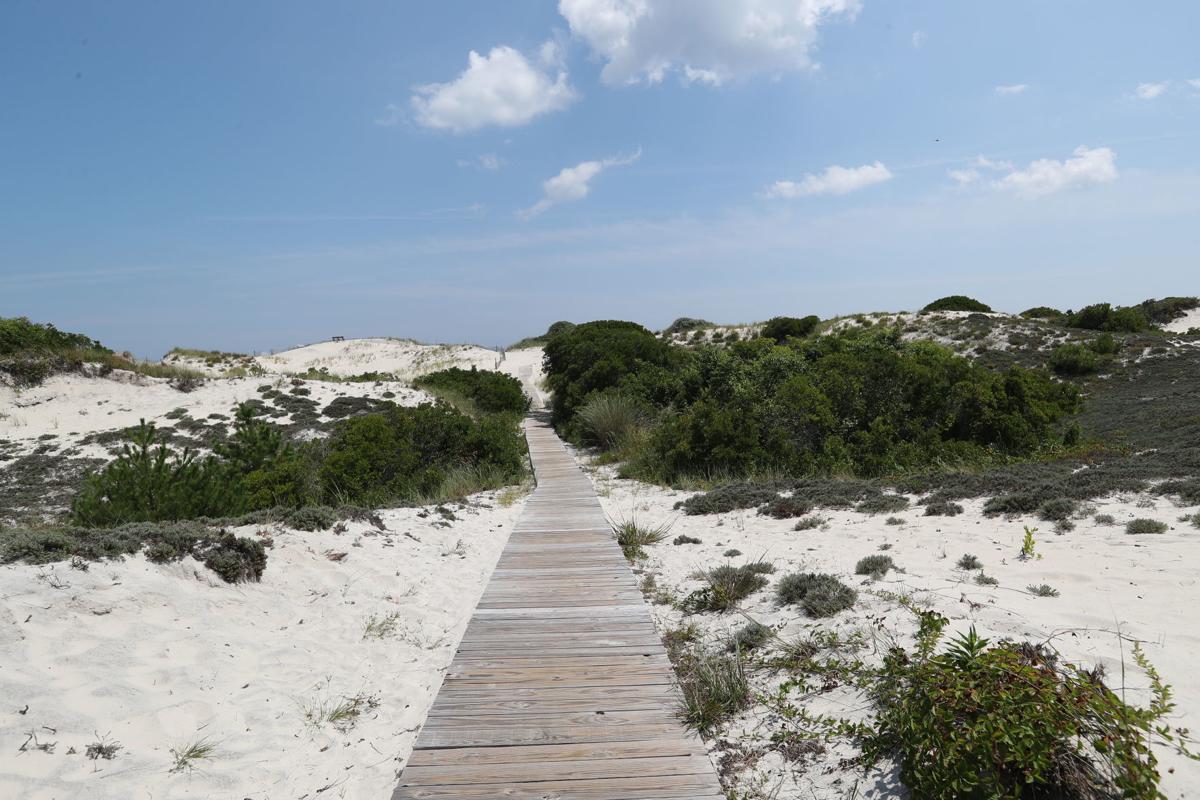 You can bet your bottom dollar that Wednesday, not Thursday, the sun will come out in South Jersey, as high pressure flexes its muscles.
In a day that felt more like two months from Memorial Day, rather than two weeks, South Jers…
We should be pretty close to a sunny sky starting out the day Wednesday. The surface low pressure that brought rain Monday will be well out to sea, and the upper level low pressure that swirled around Tuesday will pivot out as well. In its place will be an expansive high pressure that ranges across the eastern half of the country.
Meteorologist Joe Martucci appeared on an May 5 episode of "Tidal Flooding Talk" to discuss …
We'll still be under a chilly airmass, but the sunshine will be all we need to make it feel comfortable. Though clouds will build in during the afternoon, high temperatures will reach the low to mid-60s everywhere.
Clouds will increase Wednesday evening, but with no rain in sight, it will be pleasant, and good to leave the windows open. Around 4 a.m. Thursday, showers will pass through, continuing until the morning rush. Temperatures will fall through the 60s during the evening, settling in the low to mid-50s by sunrise Thursday.
In a day that felt more like two months from Memorial Day, rather than two weeks, South Jers…
After the rain leaves, the sunshine will have no problem peeking back in. That will continue until the afternoon. High temperatures will be back to seasonable. Highs in Galloway Township and the mainland will get into the low-70s, while Longport and the shore will get to the upper 60s. Quite the change indeed.
To find out why the flip back to warm weather will occur, we look to the mid-levels of the atmosphere for our upcoming pattern. A ridge of high pressure has been baking the Great Plains and Rocky Mountains since the weekend. However, the heat has been bottled by the jet stream, which was stuck in the Deep South.
By Thursday, that jet stream sits near us, opening up cracks to summer heat.
Friday will have similar temperatures to Thursday. A strong southwest wind will blow, under a mix of sun and clouds. Spotty showers and storms will fire up during the midday and afternoon. Focus your outdoor plans to the morning but even after school, sports should wind up OK for some.
We will have a comfortable start to the weekend, with temperatures falling through the 60s. Get out and enjoy the outdoors.
Saturday and Sunday will be nearly the same. Both will feature a partly sunny sky. Having the boat out or getting in the gardening you didn't do on Mother's Day will be A-OK. High temperatures will be quite comfortable, between 75-80 (around 70 at the shore).