Summer lifeguard racing, shut down last year due to COVID-19 restrictions, is set for a big comeback.
Large crowds will once again gather at South Jersey beaches to cheer on their local beach patrols.
The races are a staple of summer in the region. People spend all day at the beach, then watch the races.
The South Jersey Lifeguard Chiefs Association, representing 15 beach patrols from Brigantine to Cape May Point, is preparing a full schedule of races from early July through late August. Long Beach Island's six patrols will also have races.
"It looks like we're having all the races again," said Sandy Bosacco, president of the Chiefs Association and Stone Harbor's Beach Patrol captain. "Everything's normal, like any other year."
Lifeguard races are great to watch, because the spectators are on the beach and are right near the competitors. The fans see the finishes up close.
Besides offering lifeguards a competitive outlet, the races also get the guards ready for their day job of rescuing.
"The competition encourages everyone to do additional training, and it makes you more effective in lifesaving," Bosacco said. "You're more fit, and you sharpen your skills. Guards train before and after work, and rescuing becomes second nature."
Two-time South Jersey lifeguard swimming champion Joey Tepper, of the Longport Beach Patrol, plans to return to the patrol soon and will again compete.
"I'm definitely looking forward to (the races)," said Tepper, an Egg Harbor Township resident who will turn 19 on Friday. "It brings a lot of people out to watch."
Tepper swam mostly the 1,000- and 500-yard freestyle and the 400 individual medley this winter in his first season for the University of Tennessee.
Tepper trains just as hard for the beach races.
"In the summer, I train in the pool before work," Tepper said. "There are two training sessions at work, one from 10 to 11:30 (a.m.) and another from 4:30 to 6 (p.m.). I do one of them."
Tepper won the swim as Longport won its fourth straight South Jersey Championships team title Aug. 9, 2019.
The South Jersey Championships, considered the area's top lifeguard event, is tentatively scheduled for Aug. 13 in Longport. The winning team always hosts the event the following year, and it wasn't held last summer. The event, which began in 1924 and was not always held in its early years, will be in its 81st year.
"There's a lot of tradition in the races," Bosacco said. "I'm pretty sure the South Jerseys is the oldest lifeguard race in the country, and that's pretty interesting."
The Chiefs Association's first event will be the Captain Michael D. McGrath Longport Memorials, which is tentatively scheduled for July 2. There will also be four all-female events, three in July and one in August.
Wildwood Crest Beach Patrol Chief Bud Johnson is in his 56th year as a lifeguard, and he's glad to see things returning to normal.
"All the races are on, and ours (Wildwood Crest hosts the Cape May County Lifeguard Championships) is set for the 9th of July," Johnson said. "We're back to having two guards on the stands. We had one guard on each stand last year, and all we did was guard the beach. All the guards look in good shape. We had a packed beach Friday and Saturday, and the town is crowded. We're having our junior lifeguard program again. We didn't last year. We'll also have our Lifeguard Ball and our Alumni Weekend. We're back doing like it's 2019."
Oarsman Terry McGovern, 47, is one of the Crest's top athletes. In one of the few beach patrol events held last summer, he combined with Crest guard Darrick Kobierowski to win the 49th annual Bud Tarbotton North Wildwood Beach Patrol Around the Island Row. It was the fifth time in seven years that McGovern and Kobierowski won the race, which is a 20-mile race around Wildwood.
The row, held in the morning, attracts only about 100 fans and family members each year. It fit the protocol in place last August, though it wasn't easy. Some fans wore masks, and the indoor post-race luncheon was canceled.
McGovern is looking forward to more racing this summer.
"I think it's great for all the patrols to get back to racing," McGovern said. "It's part of the history of lifeguarding, and it showcases what we do. Our racing lets the public see the skills used in lifeguarding, and it reinforces their faith in the guys and girls to keep them safe. A person watching will think, 'Wow, if my child was out there, they'd be able to get to him quickly.'"
The Long Beach Island Lifeguard Tournament is the LBI Beach Patrol's top event. The Harvey Cedars Beach Patrol has won the tournament from 2015 to 2019 (it wasn't held in 2020).
Harvey Cedars Beach Patrol Chief Randy Townsend also knows that beach racing is a lot more than just a sport.
"The structure and education around the racing is what makes it important," Townsend said. "We instruct young people on ocean safety. You have to be aware of everything that's around you. We promote safety and want the public to be well-informed about it."
Townsend said the island's races are on this summer, and the 59th annual LBI Tournament will probably be in late July.
"We have pretty much all our competitors back, and we have some new people who will be an extraordinary asset to our team," he said. "We're excited for this year. We're looking to have way more fun than last year."
Look Back at Lifeguard Races though the years
Kerr Memorial Lifeguard Race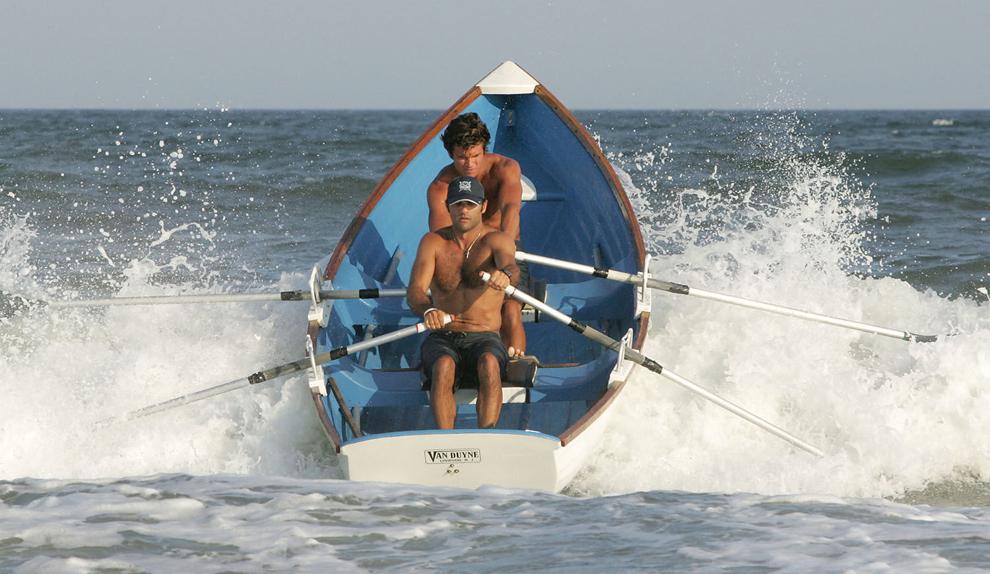 -- HIDE VERTICAL GALLERY ASSET TITLES --
Margate WWll Memorial Lifeguard Races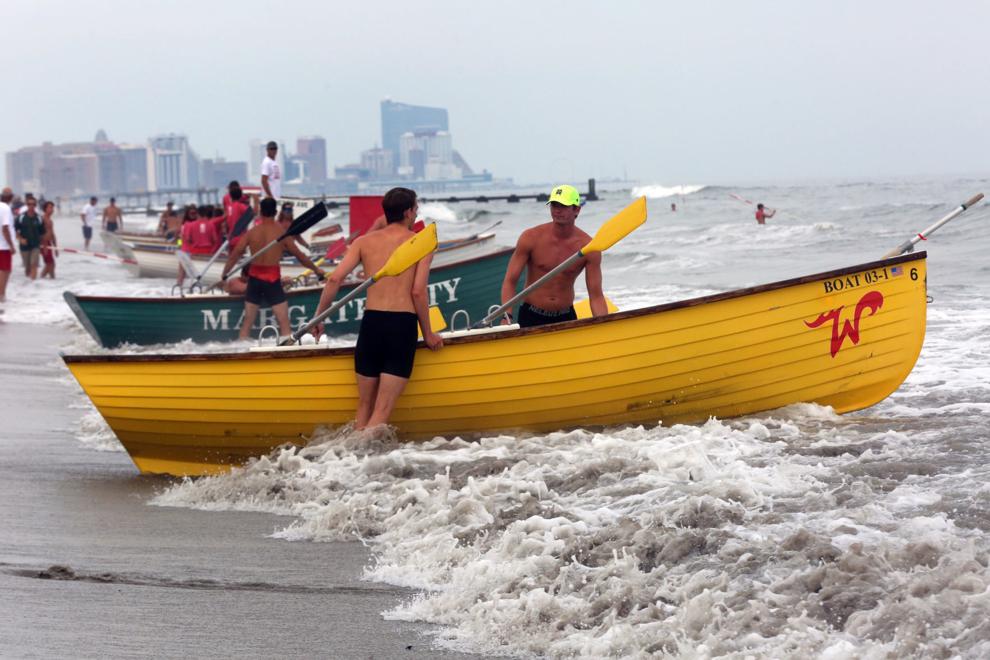 Kerr Lifeguard Races 6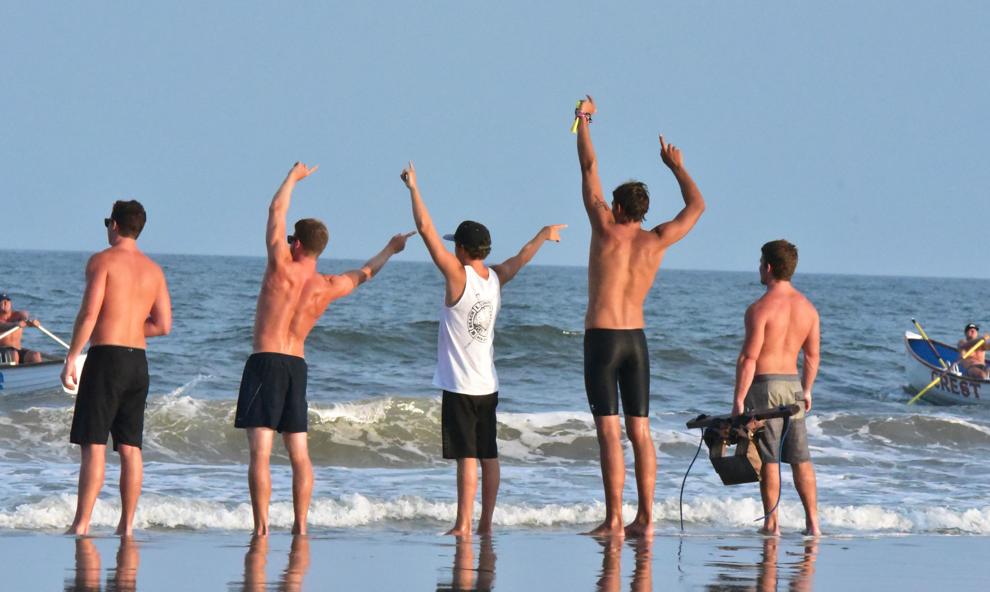 071319_spt_bcmlifeguard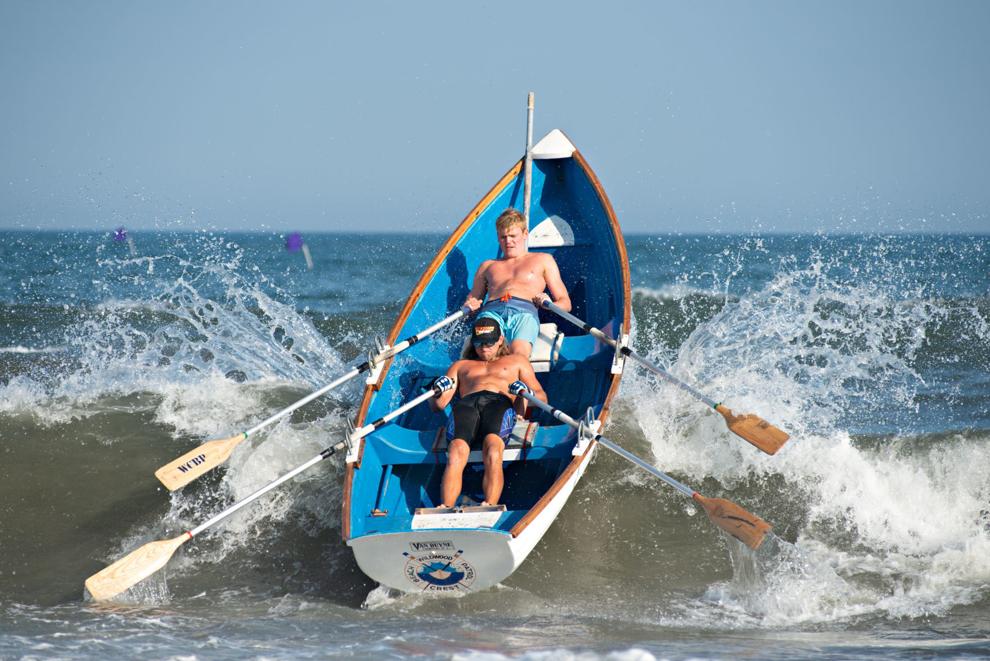 South Jersey Lifeguard Championships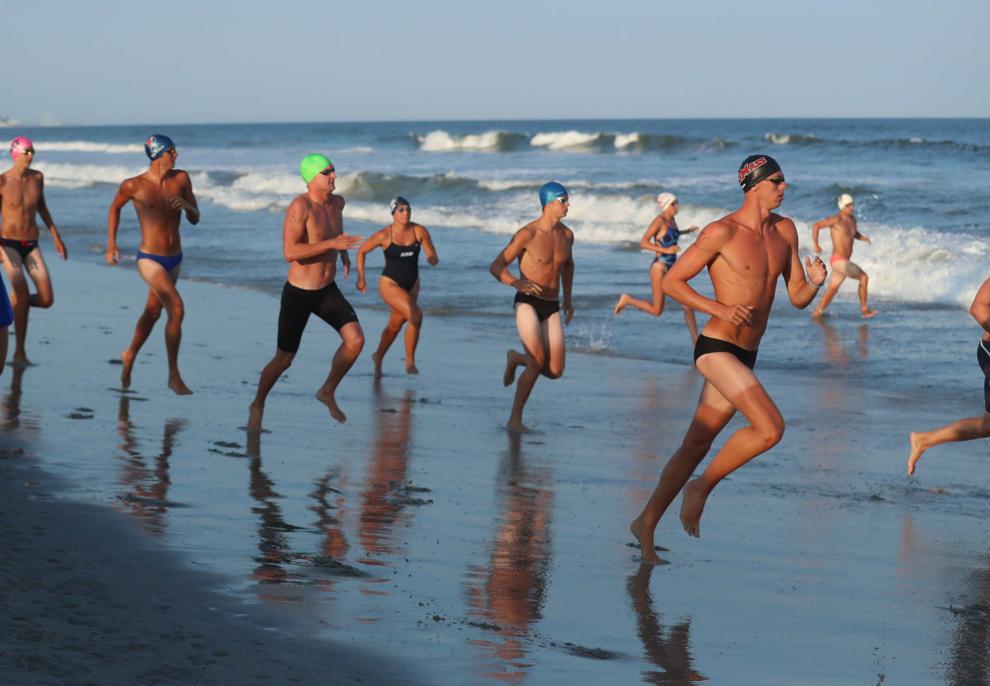 ucmc a3 Upper Twp. Bay Row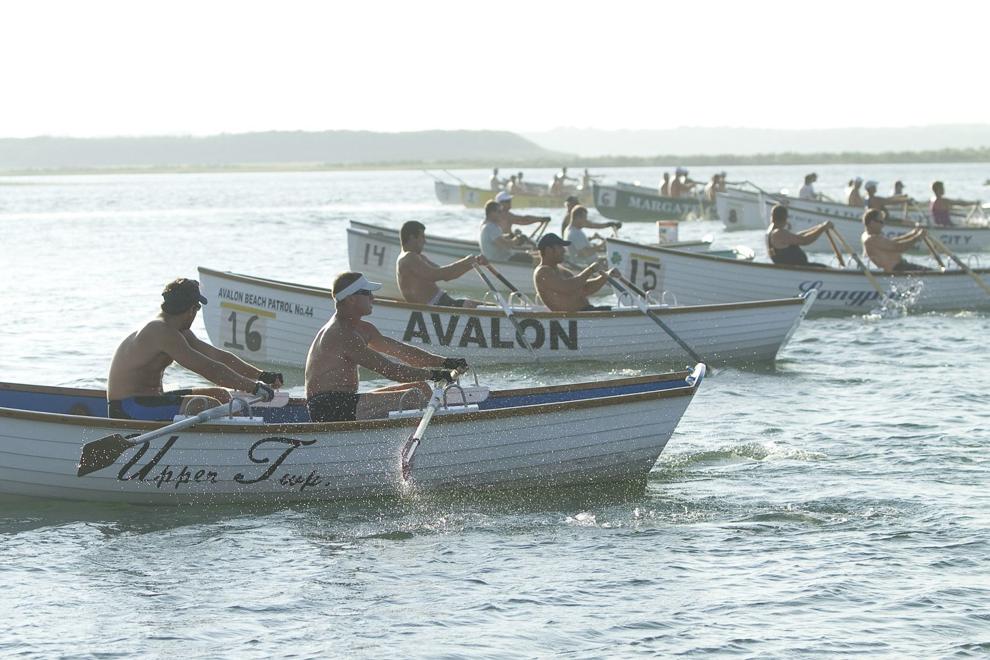 Longport women's lifeguards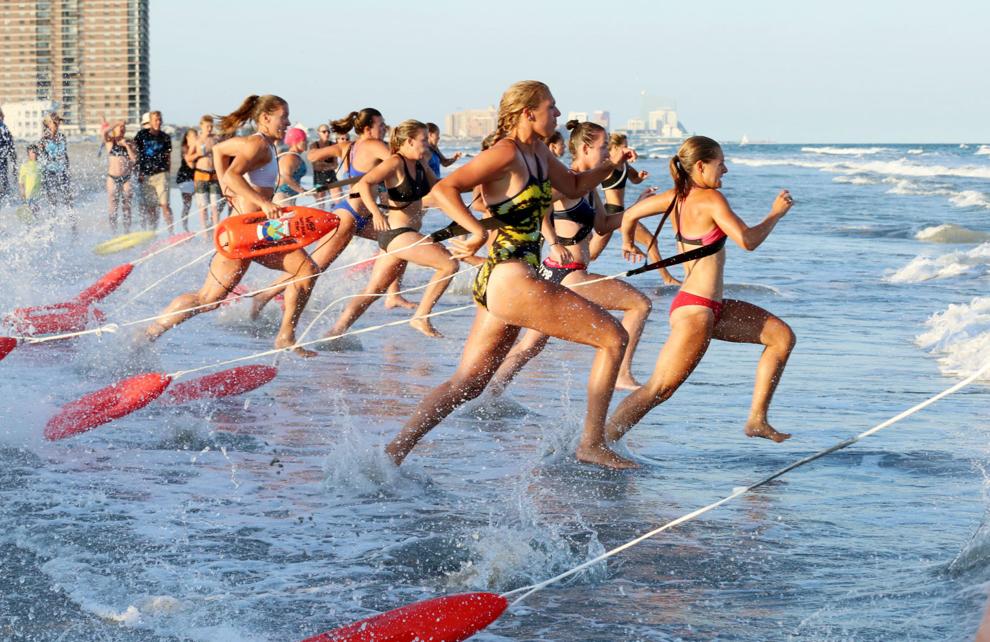 Beschen-Callahan races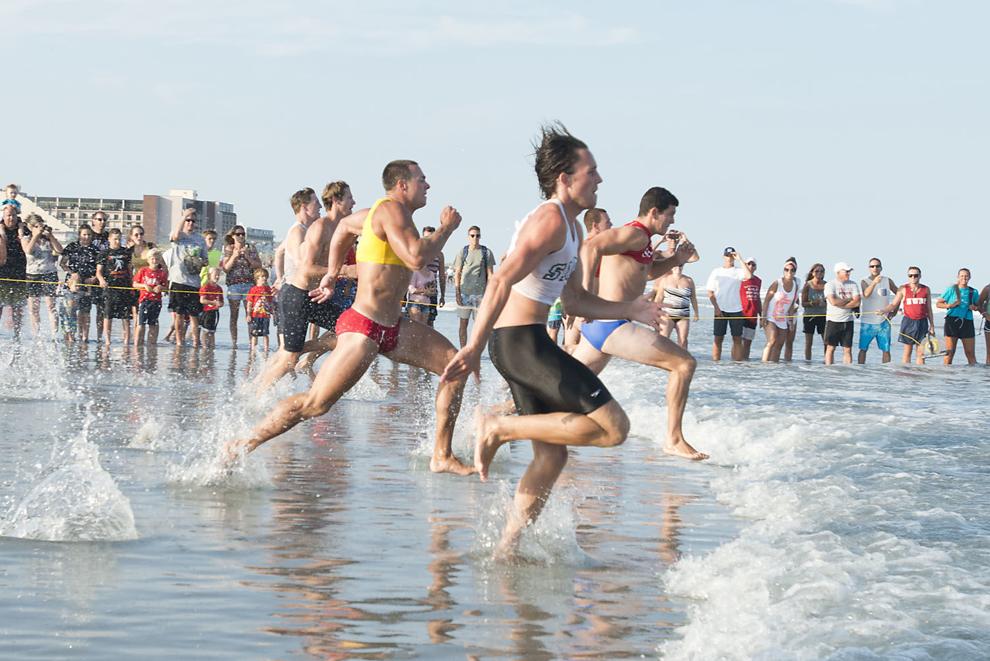 lifeguard race
Lifeguard Races in Longport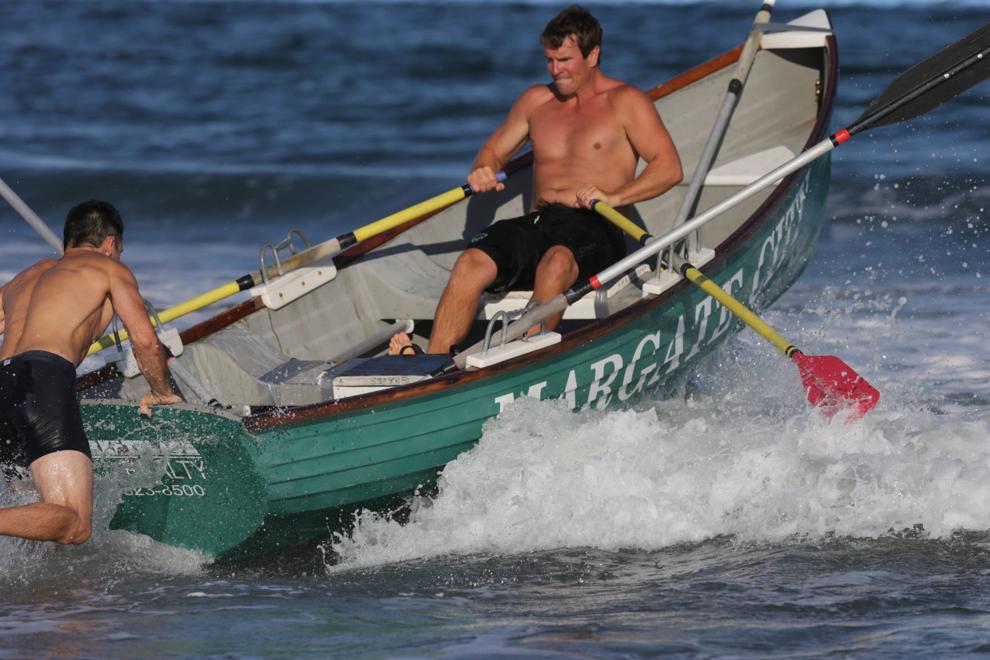 Ocean City women's races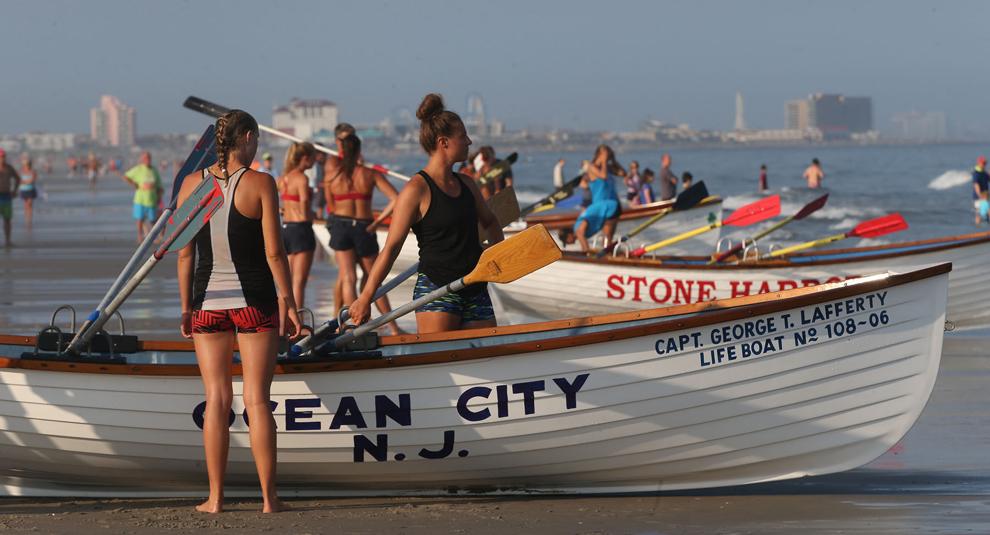 ucmc a3 Upper Twp. Bay Row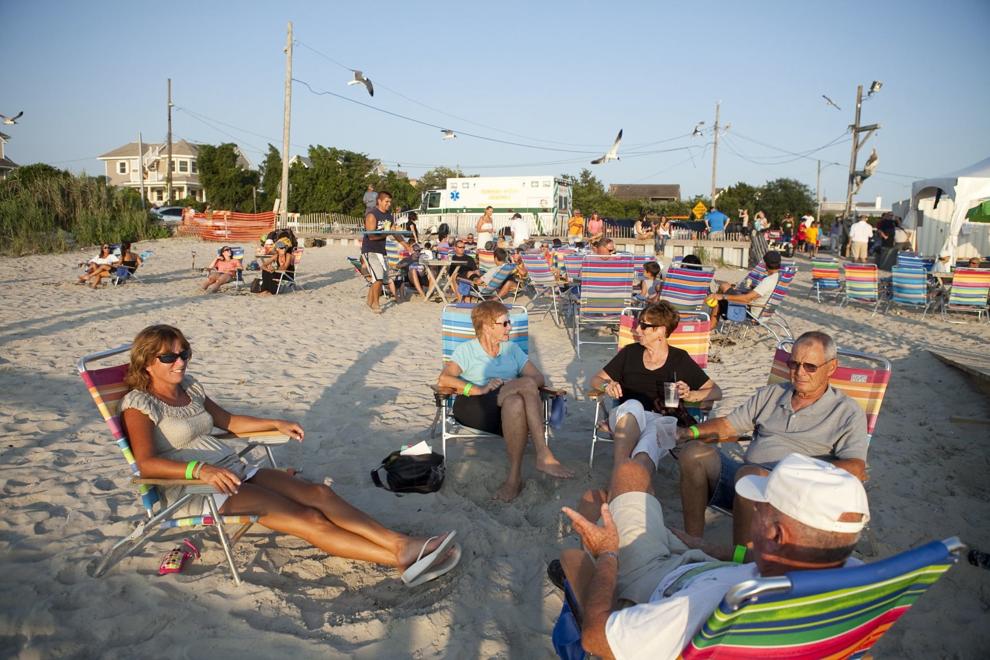 Dutch Hoffman Memorials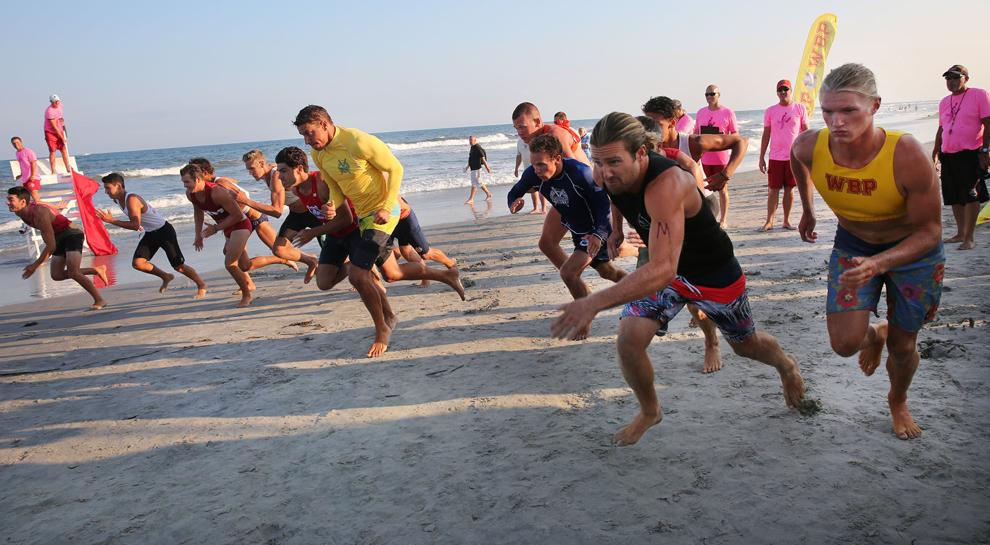 Ocean City women's races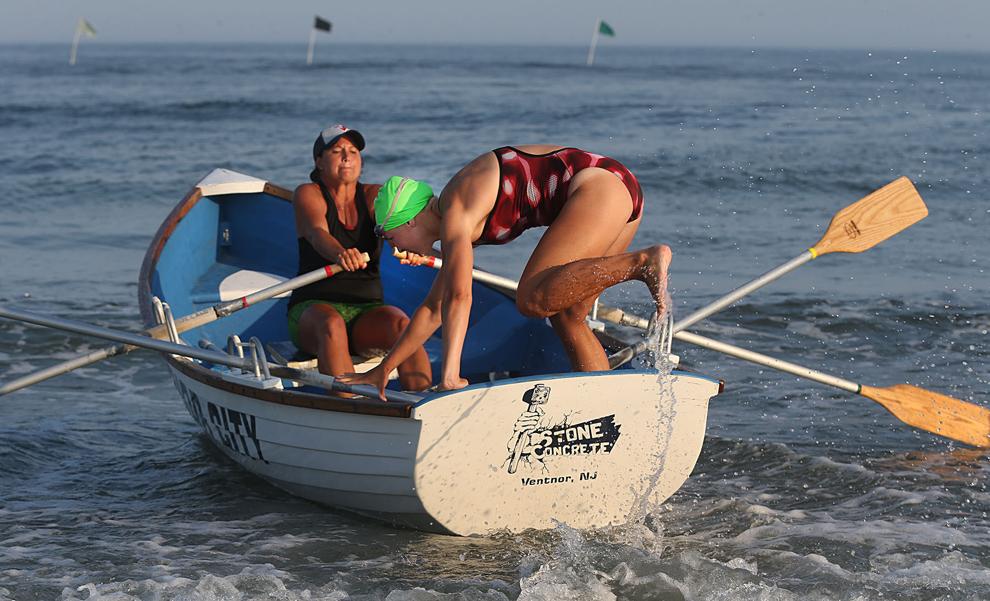 GOUDY LIFEGUARDS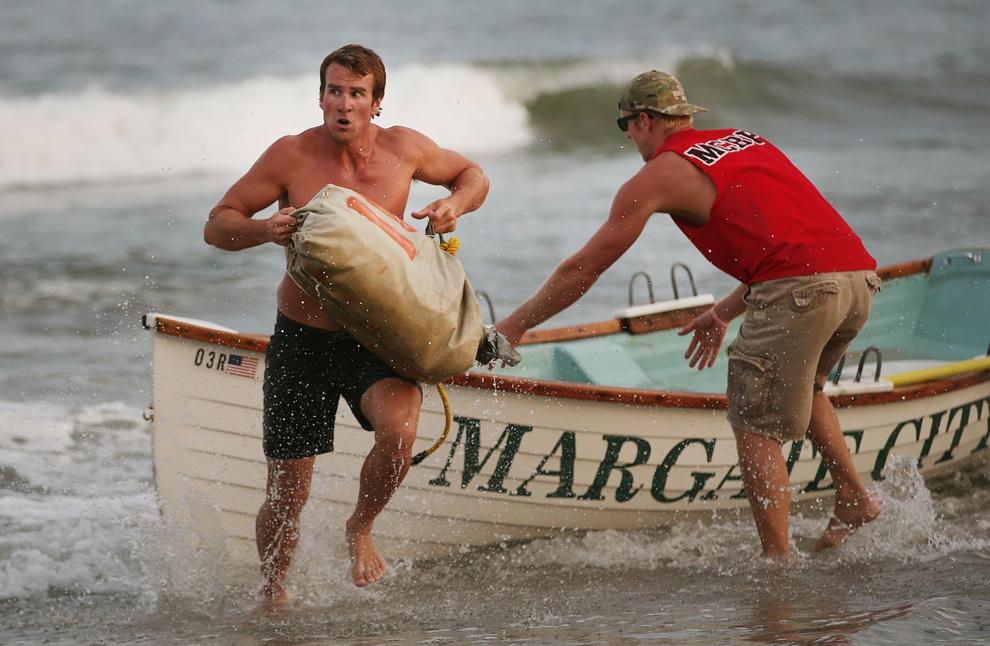 GOUDY LIFEGUARDS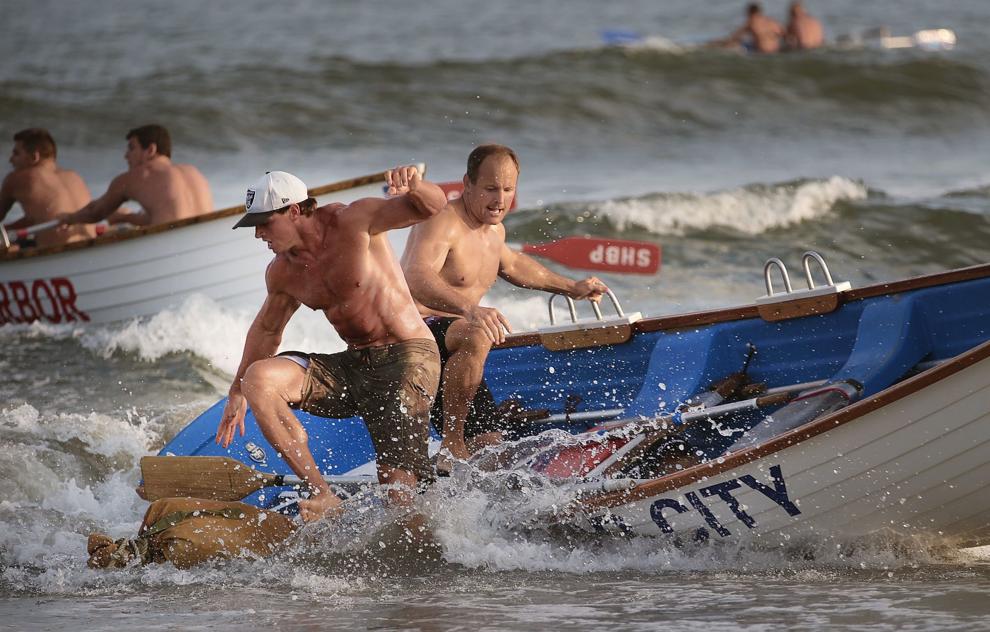 Kerr Lifeguard Races 6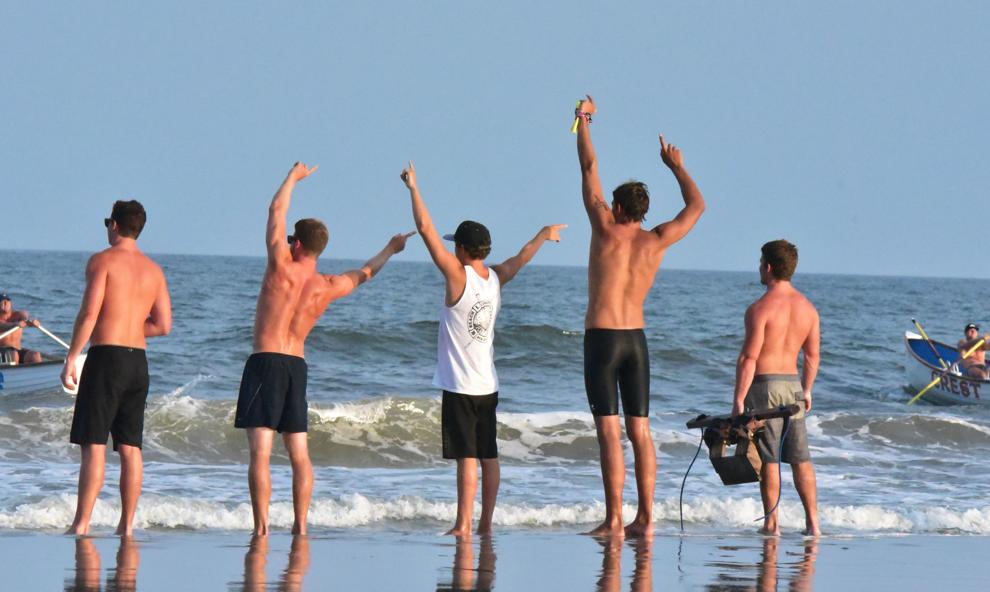 Cape Atlantic Women's Lifeguards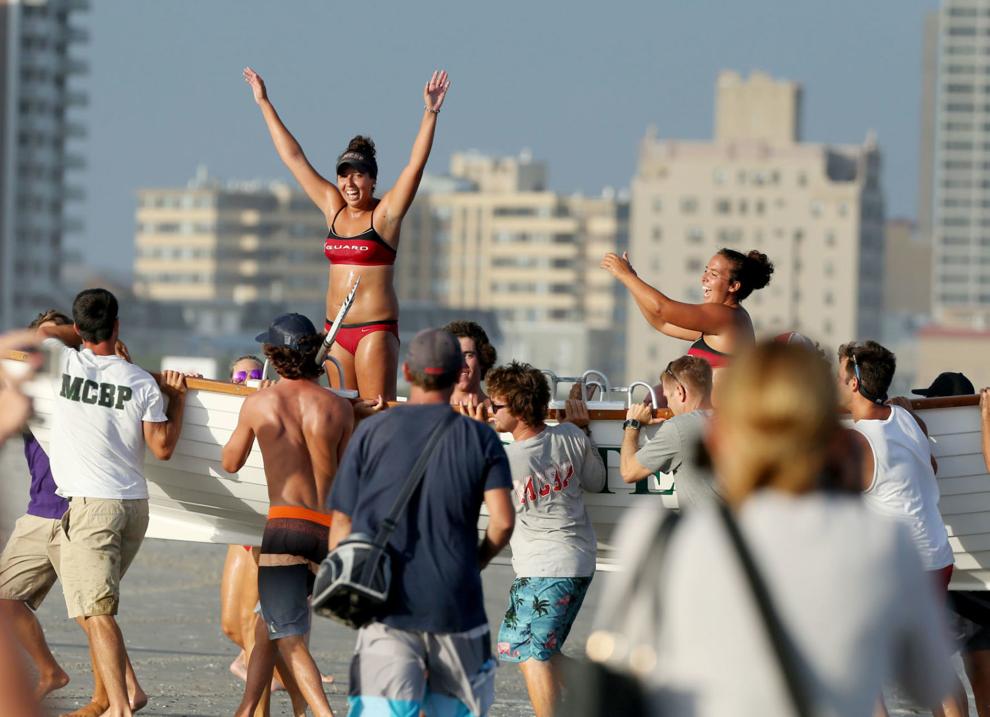 Margate Memorials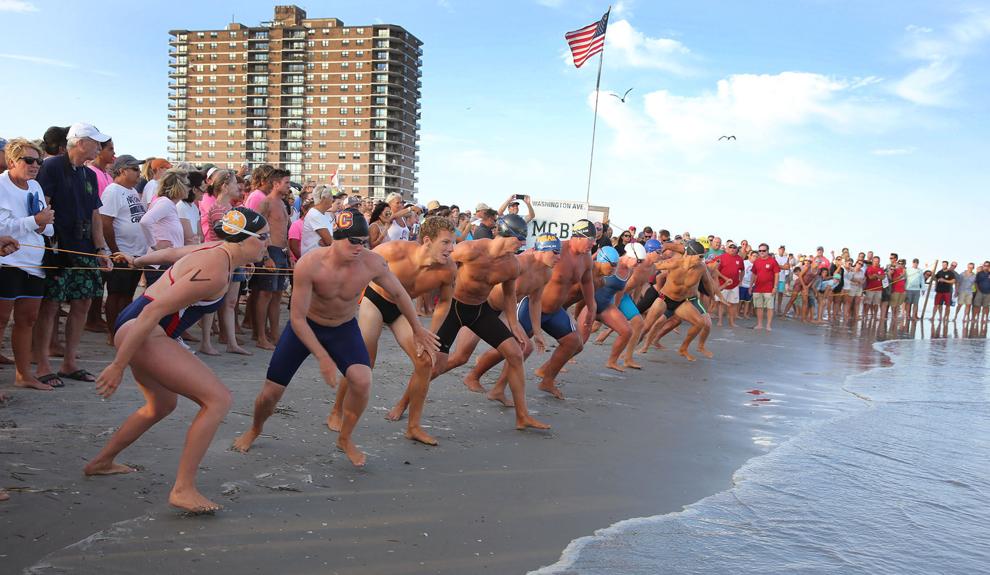 Cape Atlantic Women's Lifeguards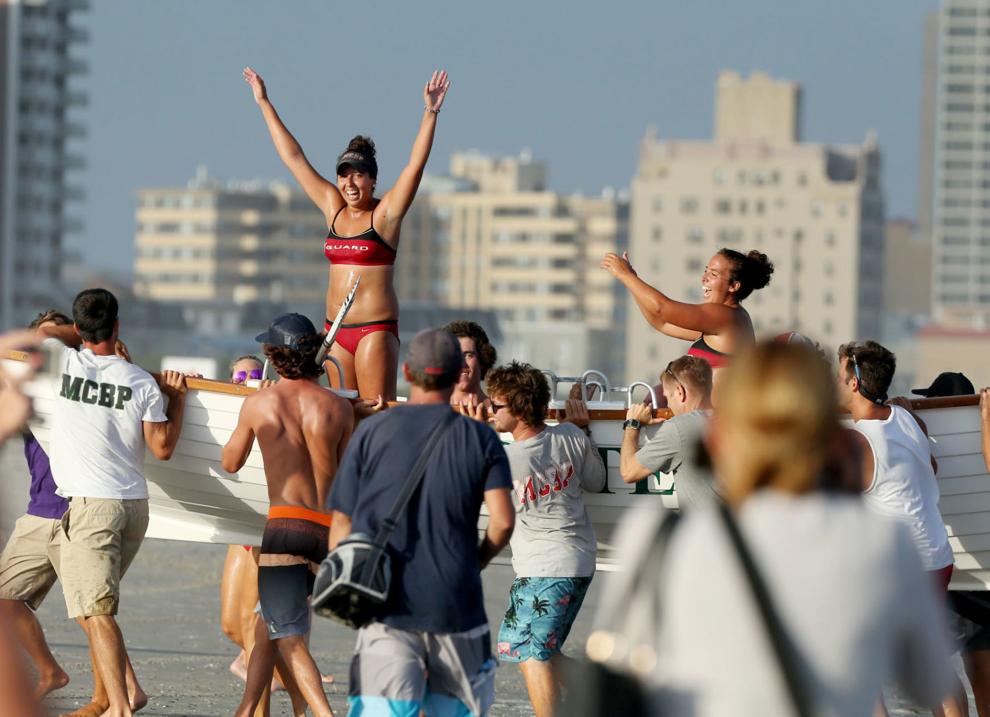 Cape Atlantic Women's Lifeguards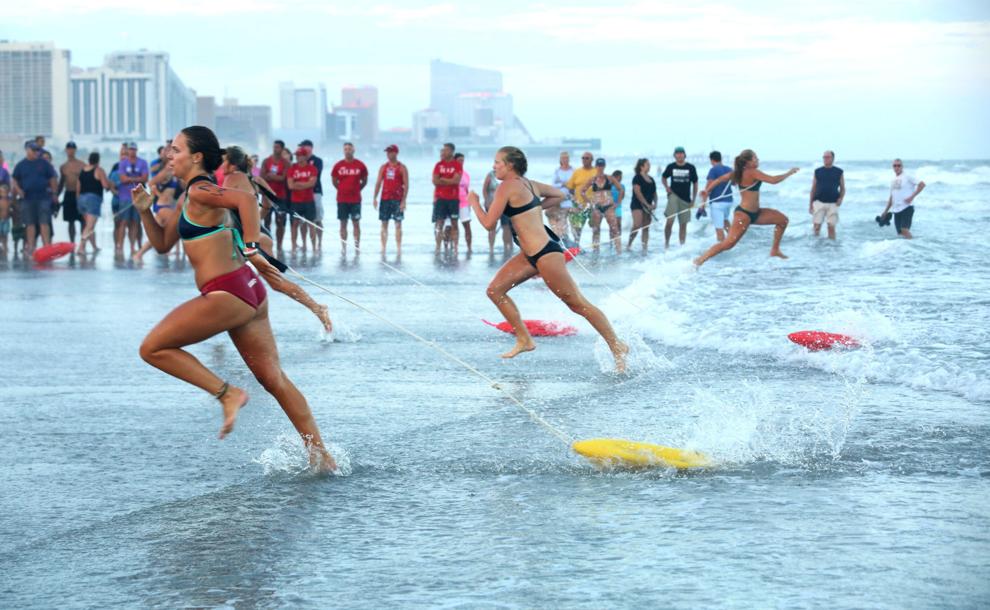 A.C. Lifeguard Classic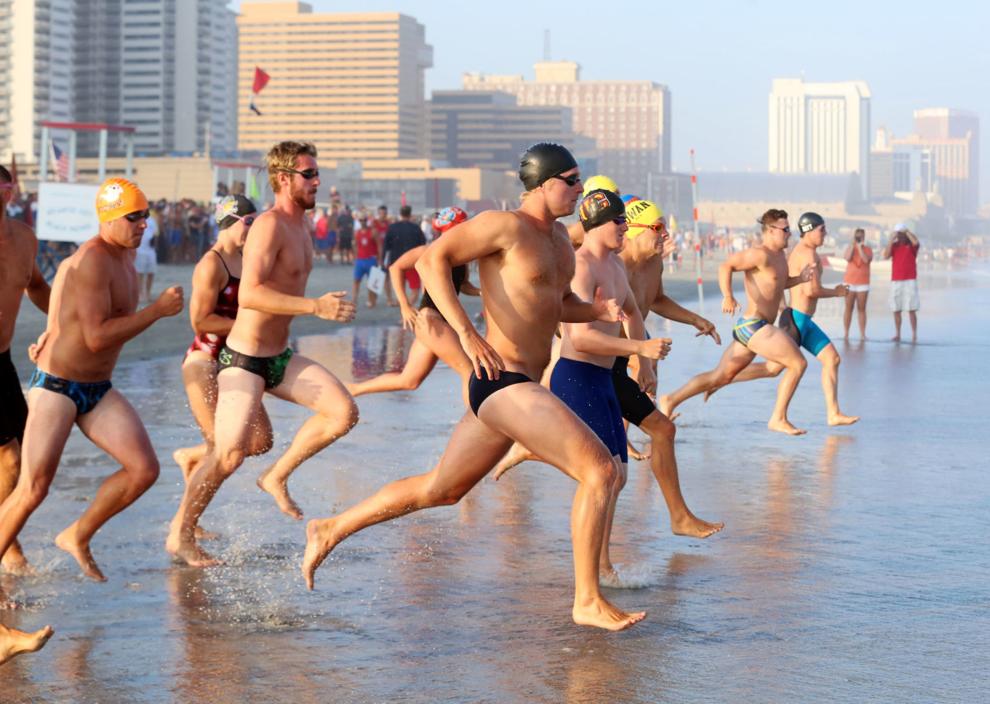 Brigantine Lifeguard Races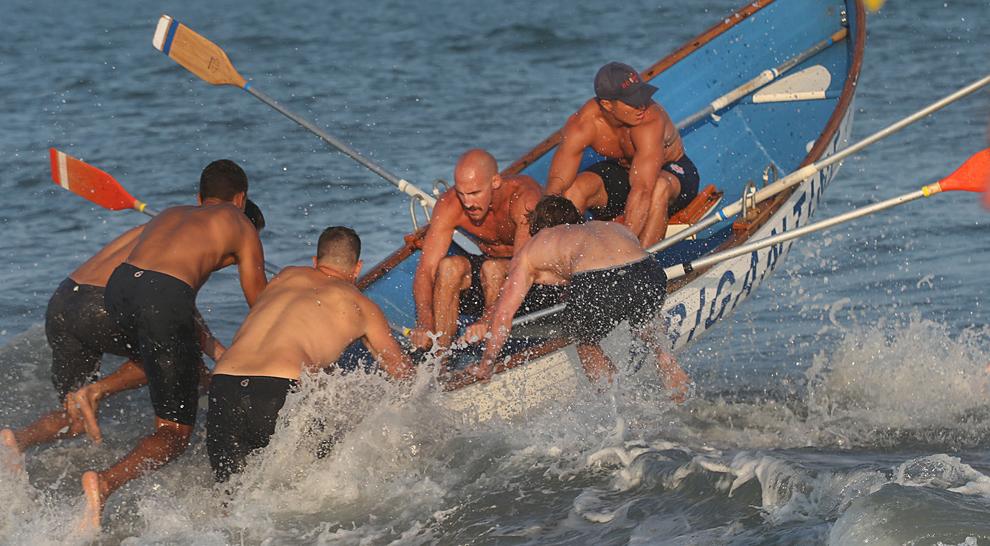 Cape Atlantic Women's Lifeguards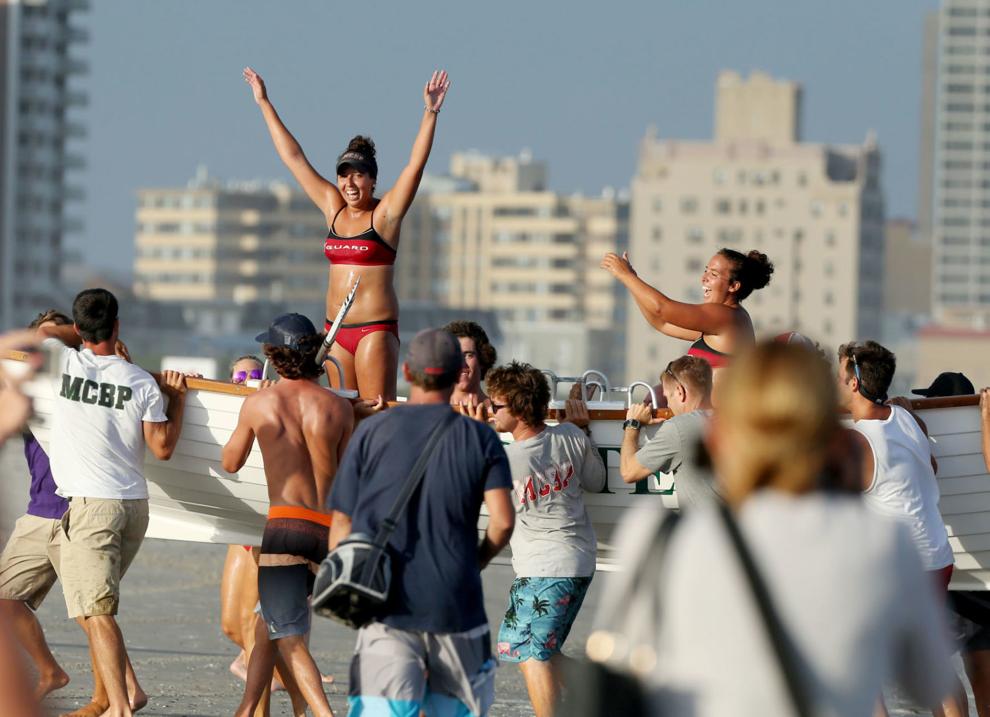 Brigantine Lifeguard Races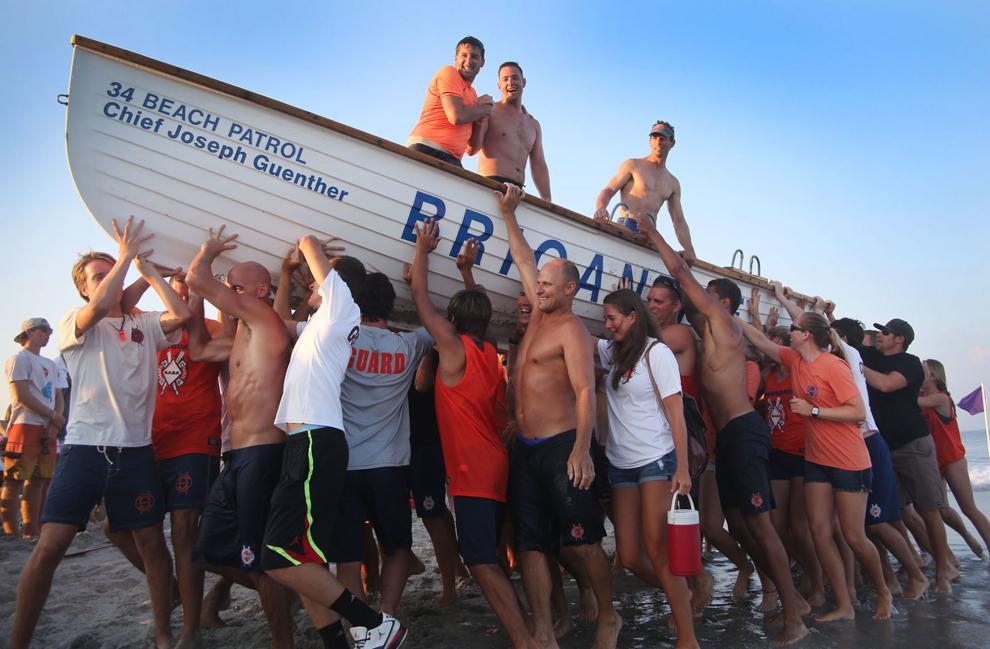 Brigantine Lifeguard Races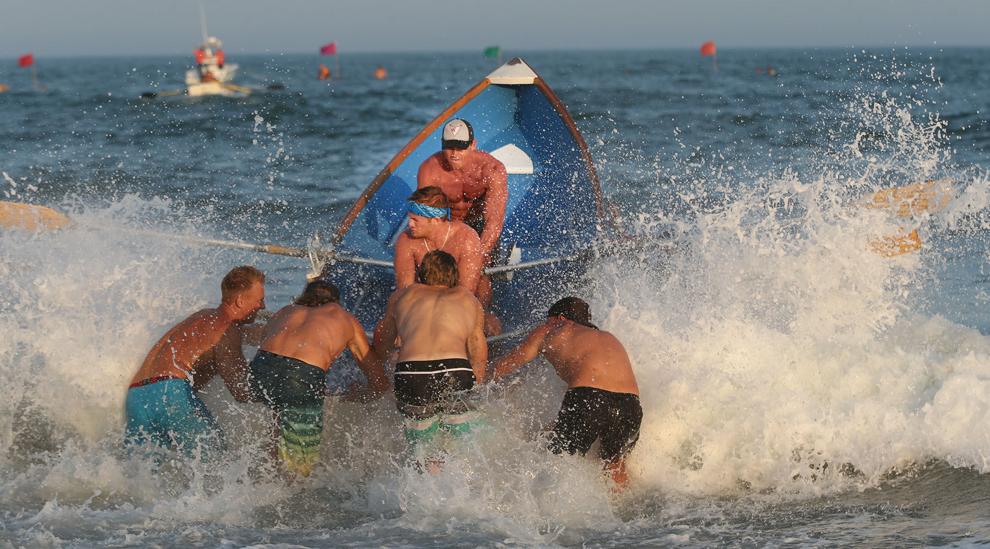 The 70th Annual Margate Memorials Lifeguard Races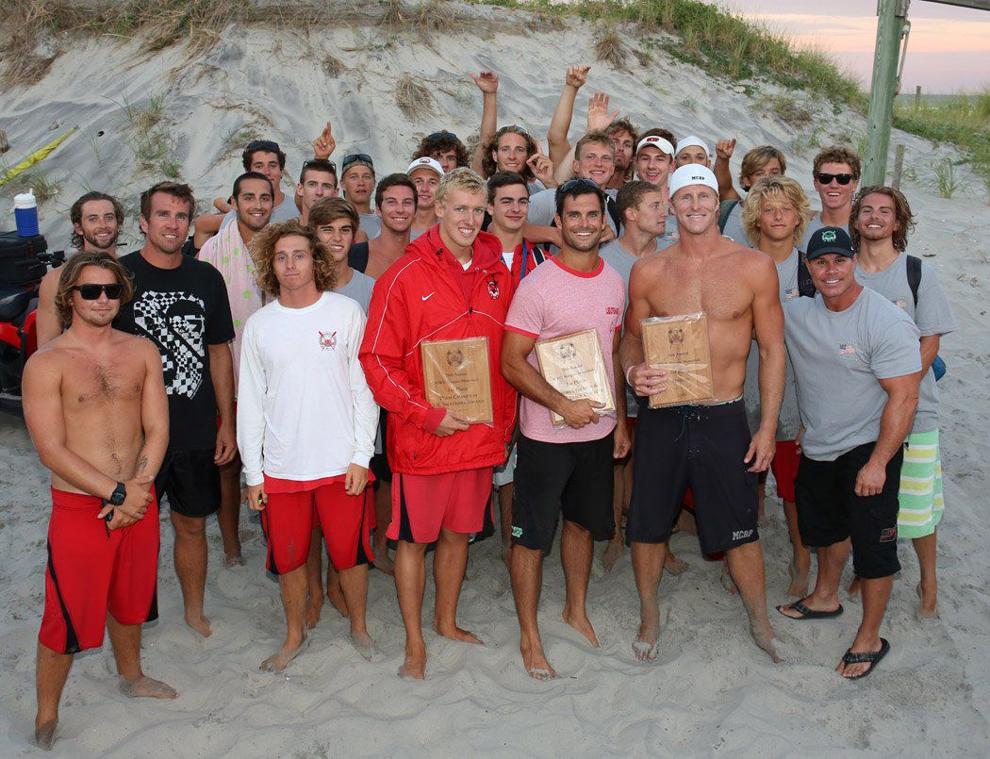 Brigantine lifeg races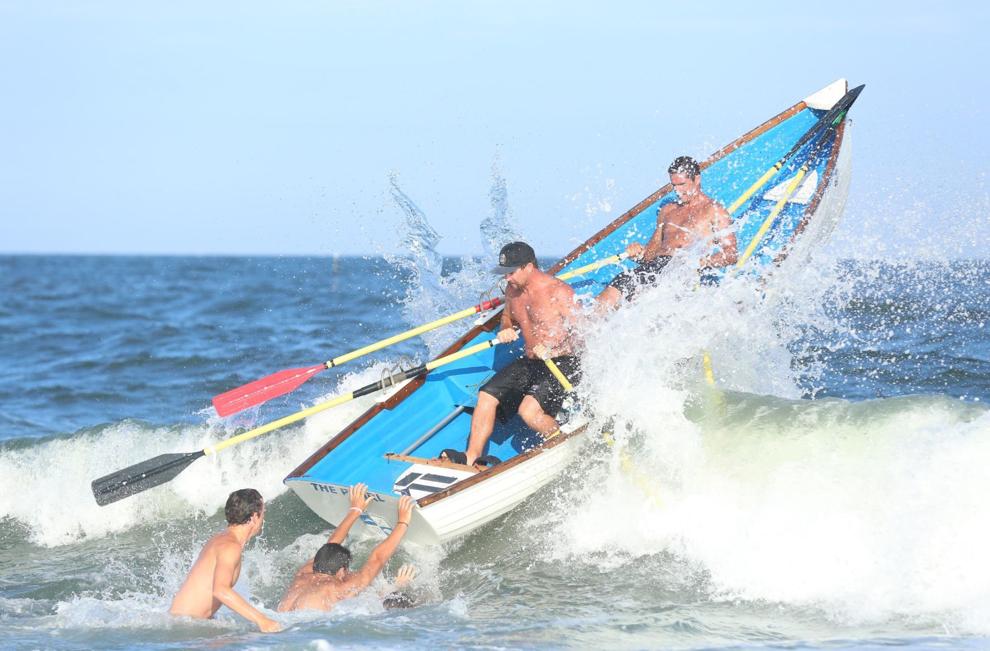 Beschen-Callahan races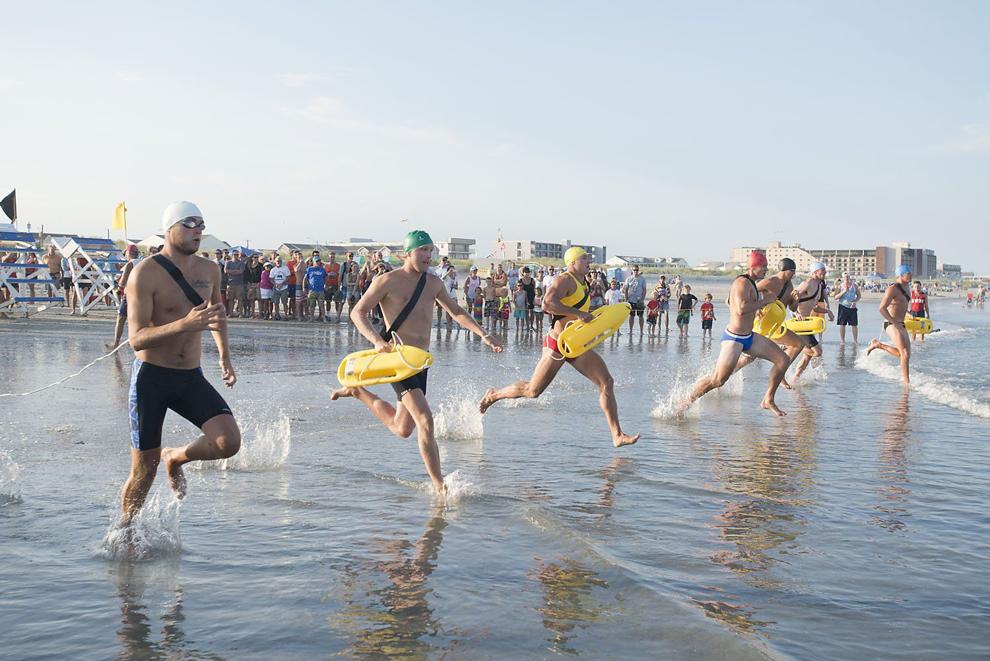 Dutch Hoffman's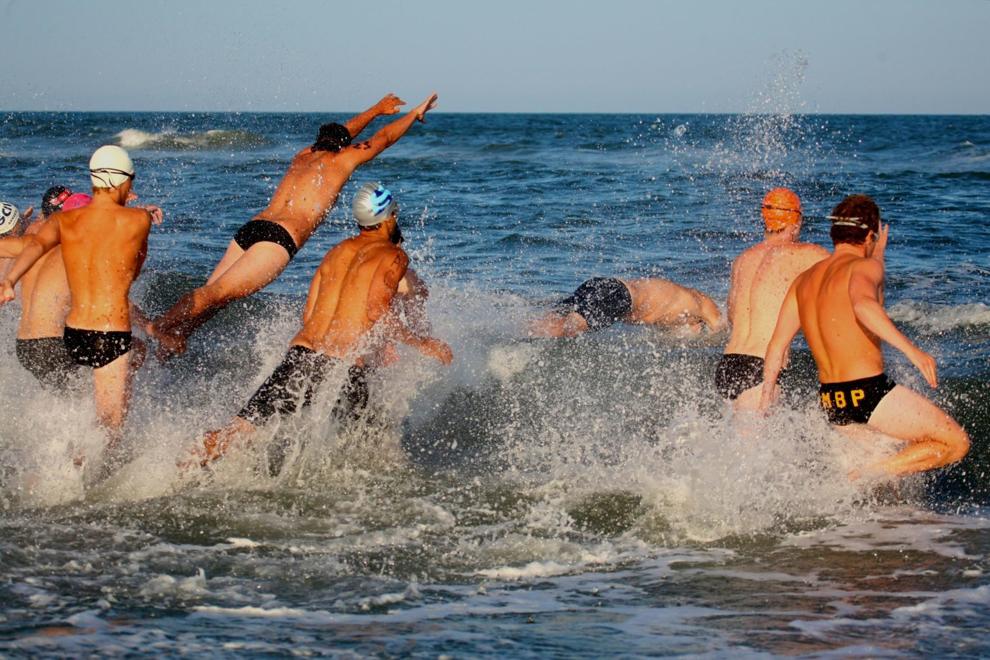 Tri-Resorts lifeguard races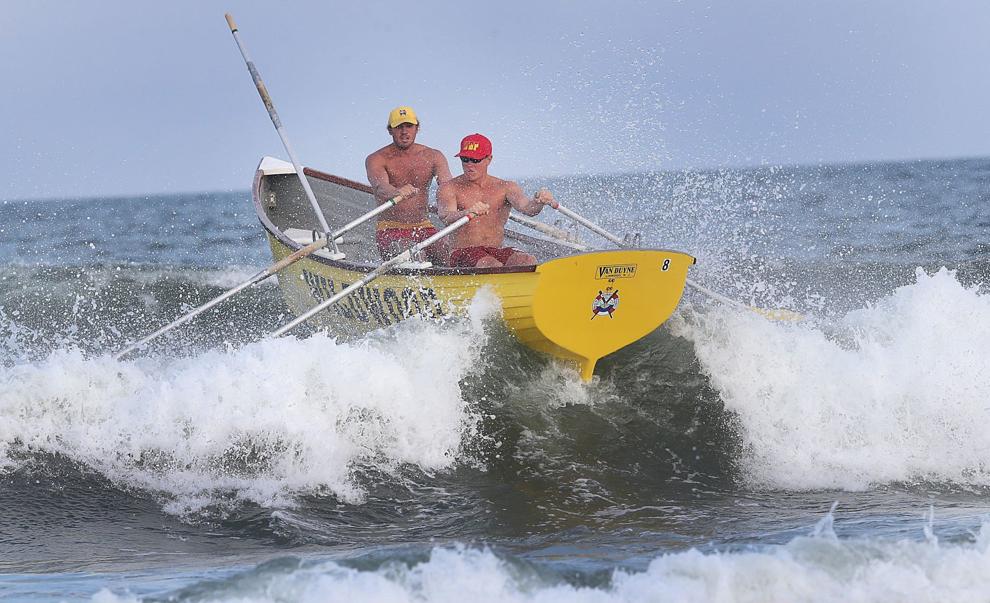 Margate Memorials
goudy races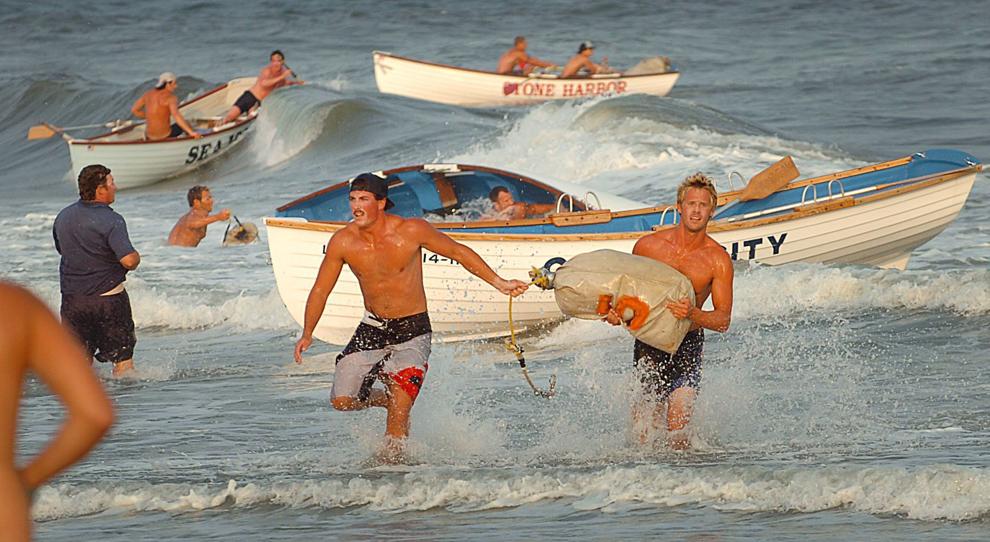 Dutch Hoffman Lifeguard Race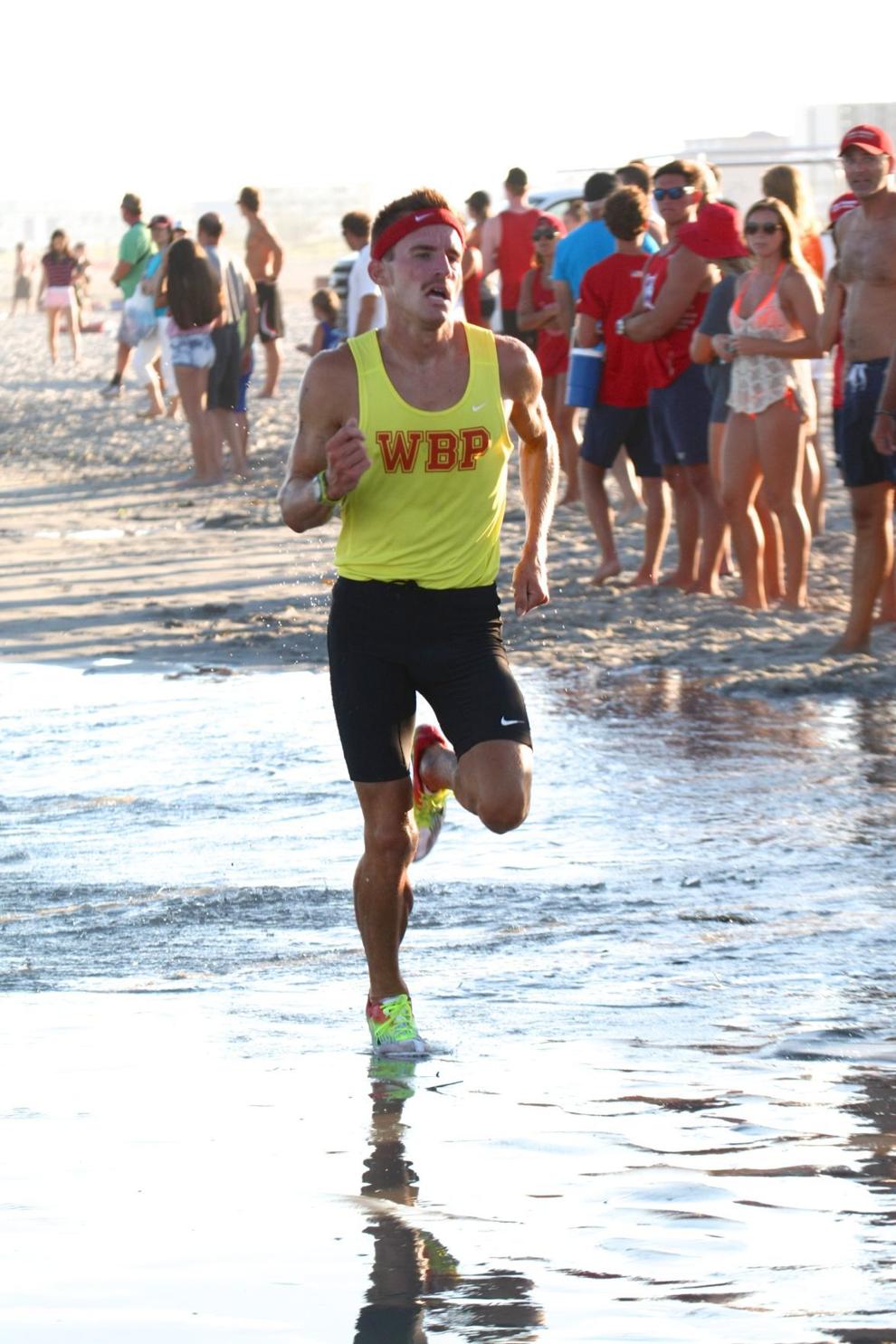 south jerseys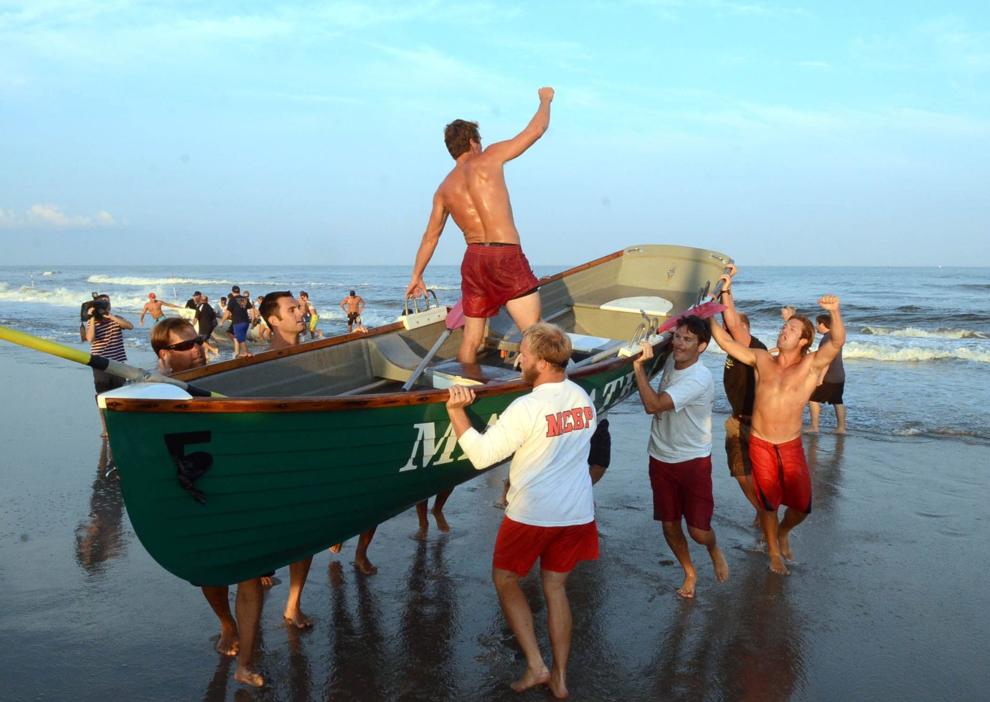 marg. memorial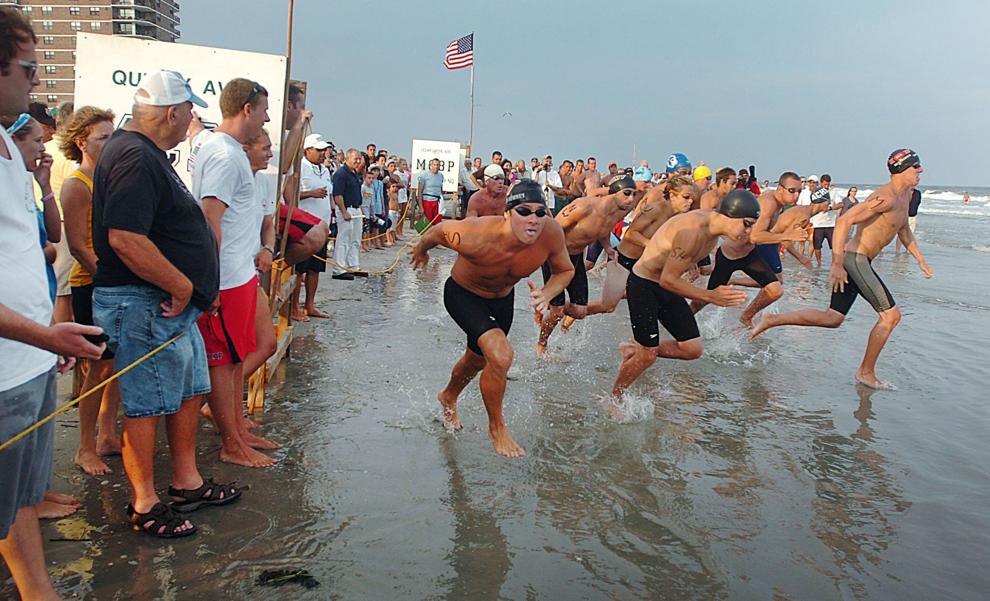 Longport races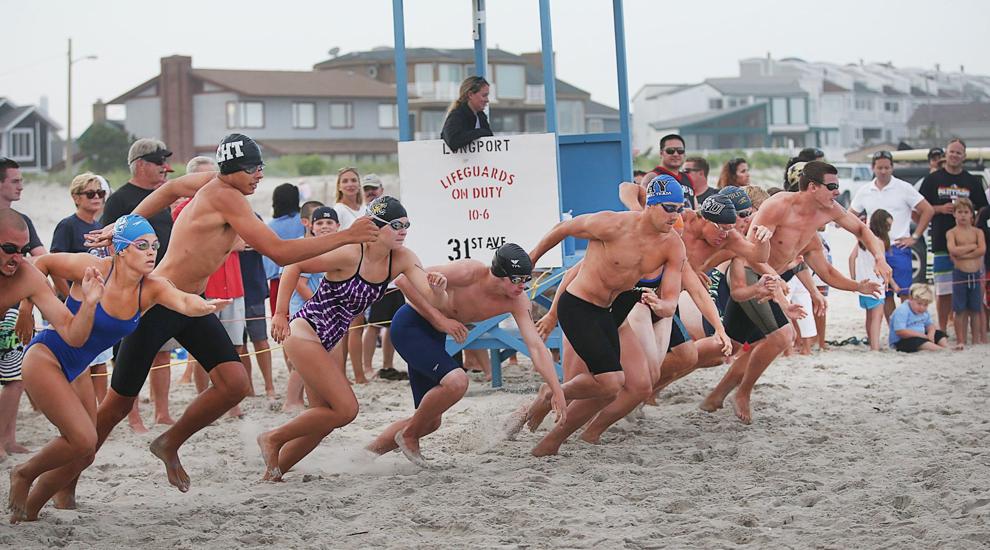 Cape Lifeguard Races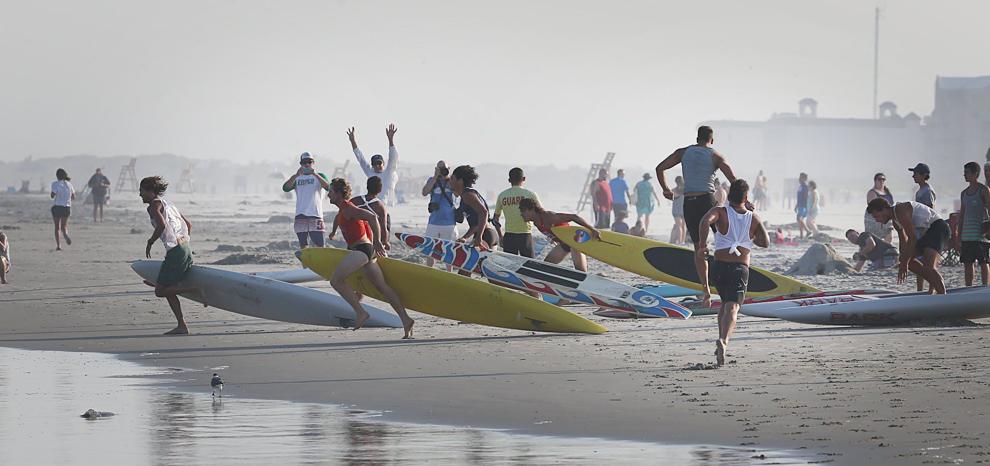 women lifeguard races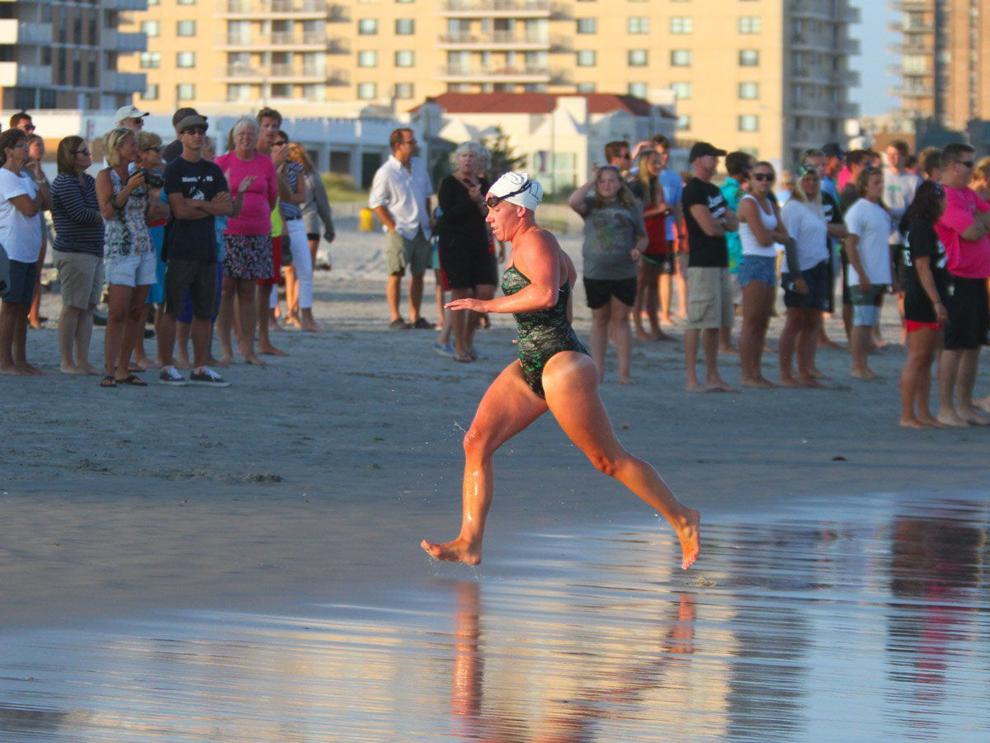 marg. memorial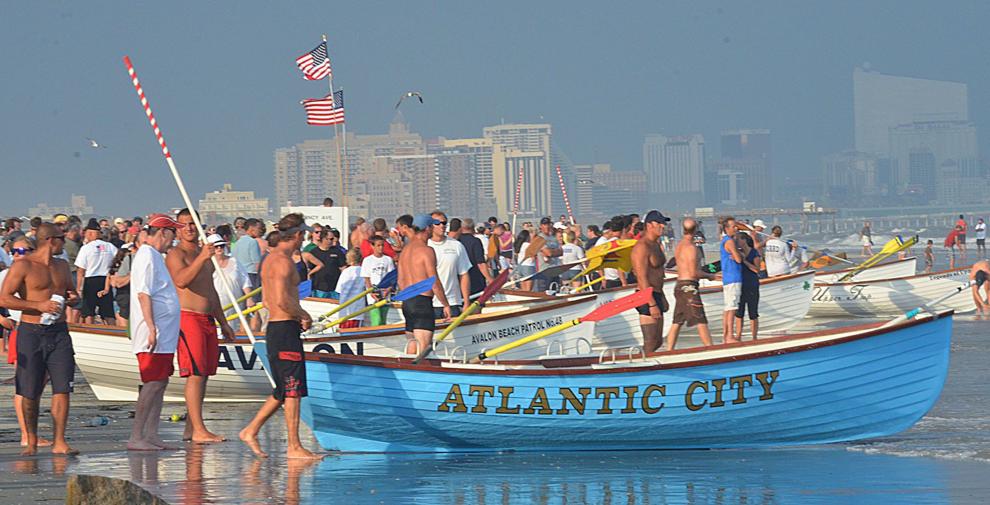 Margate Memorials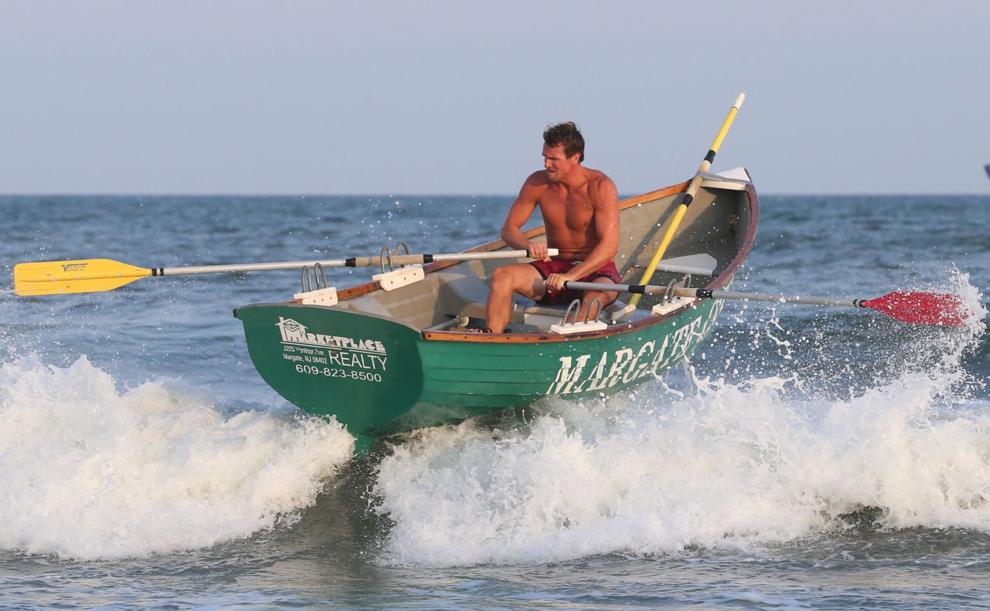 south jerseys
women lifeg
Dutch Hoffman's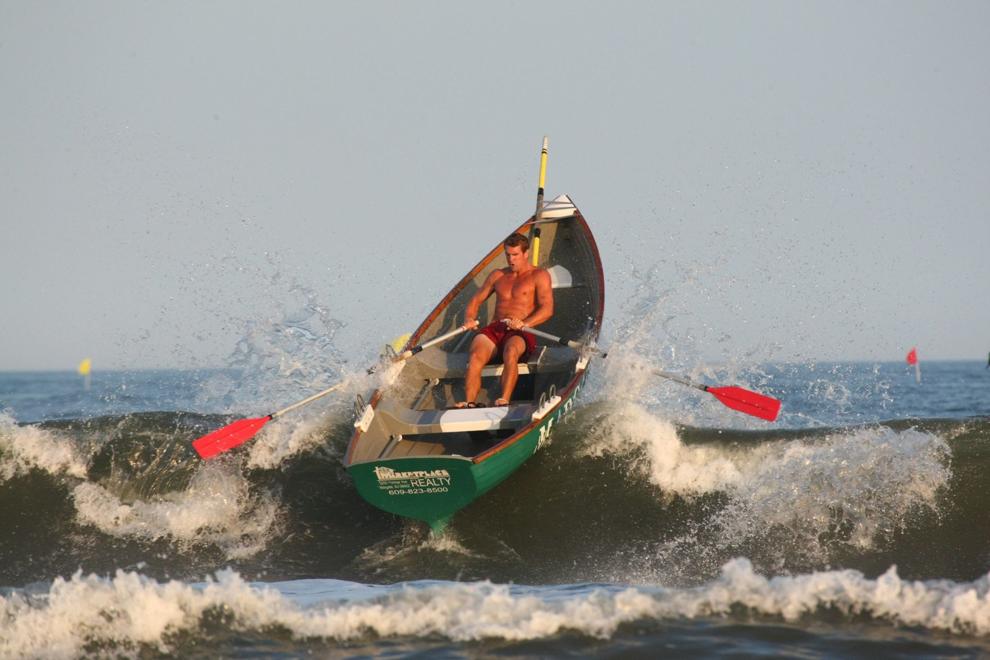 US Lifeguard Championships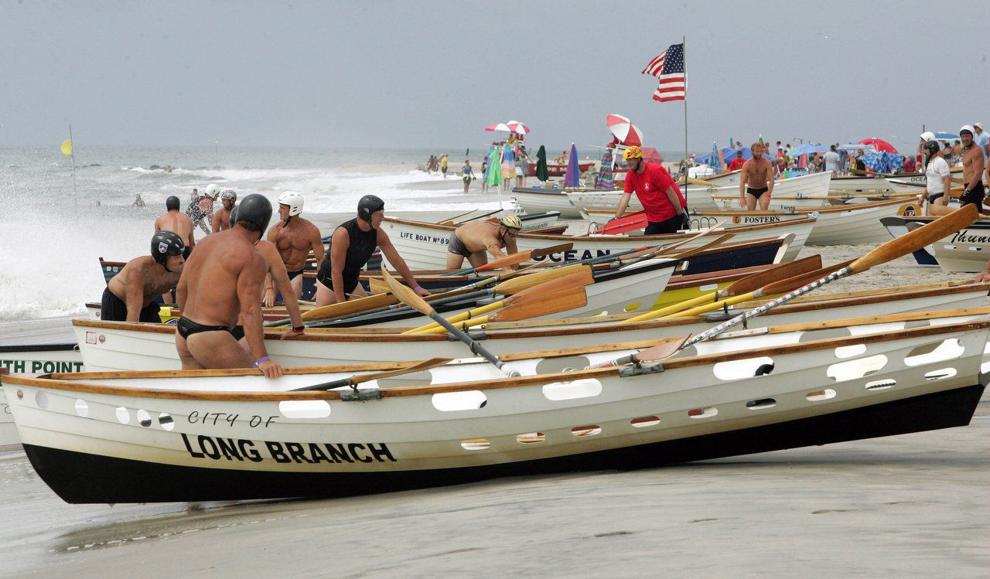 beschen-calla lifeguard races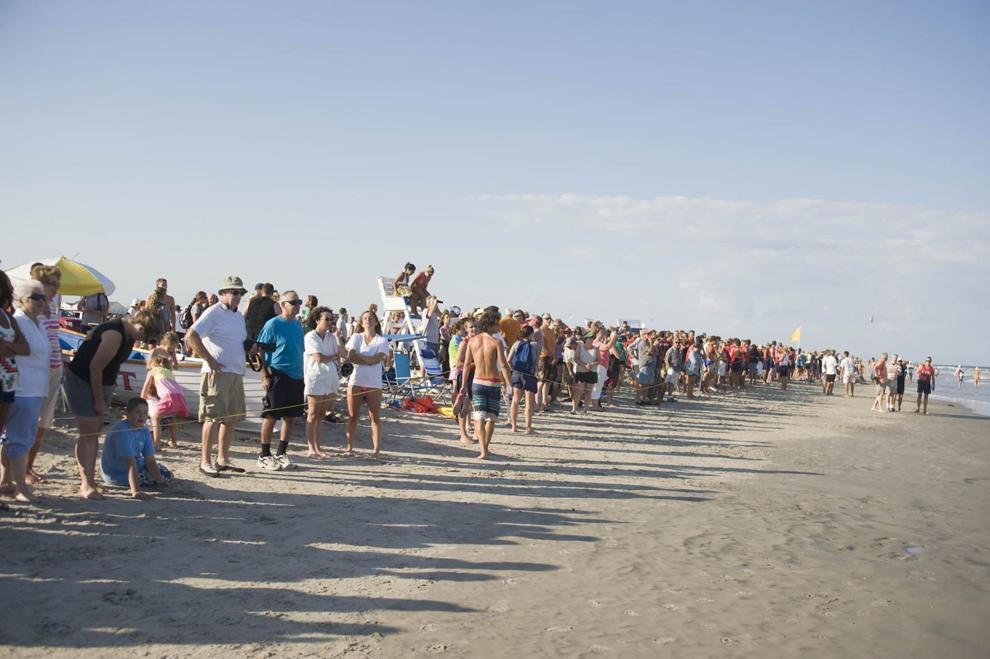 kerr memorials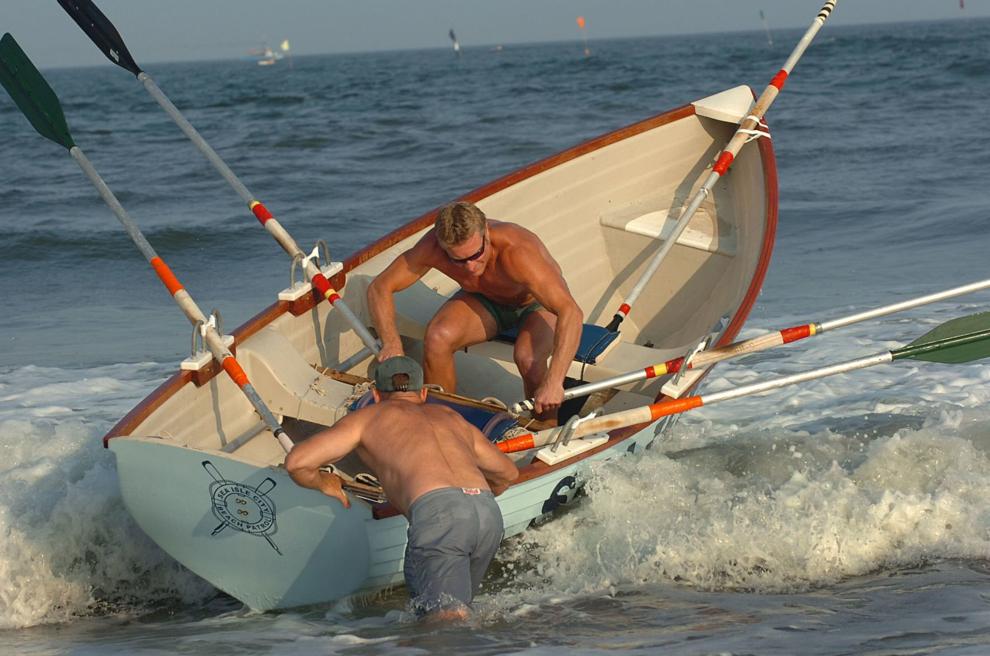 kerr memorials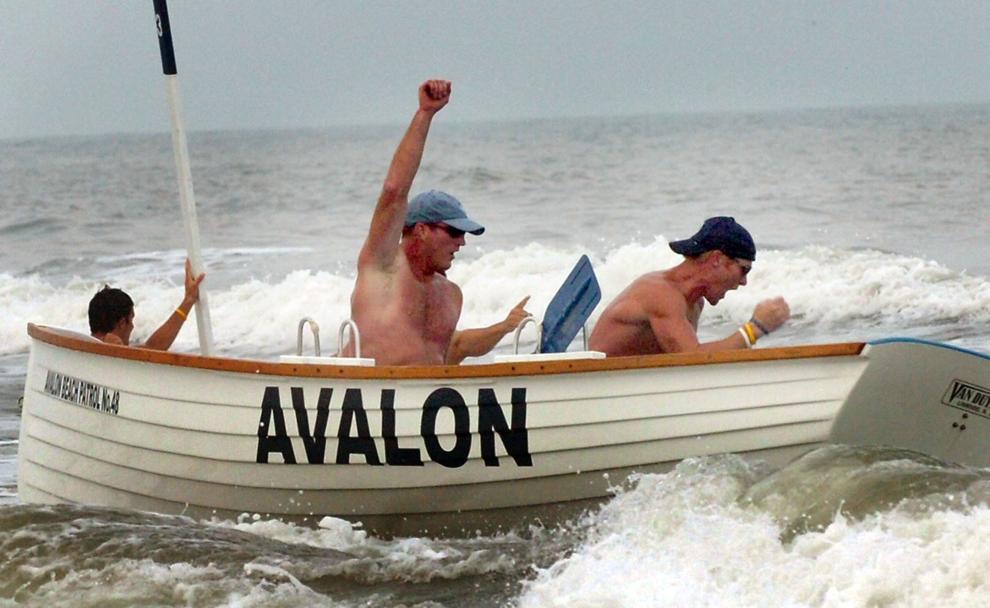 Dutch Hoffman's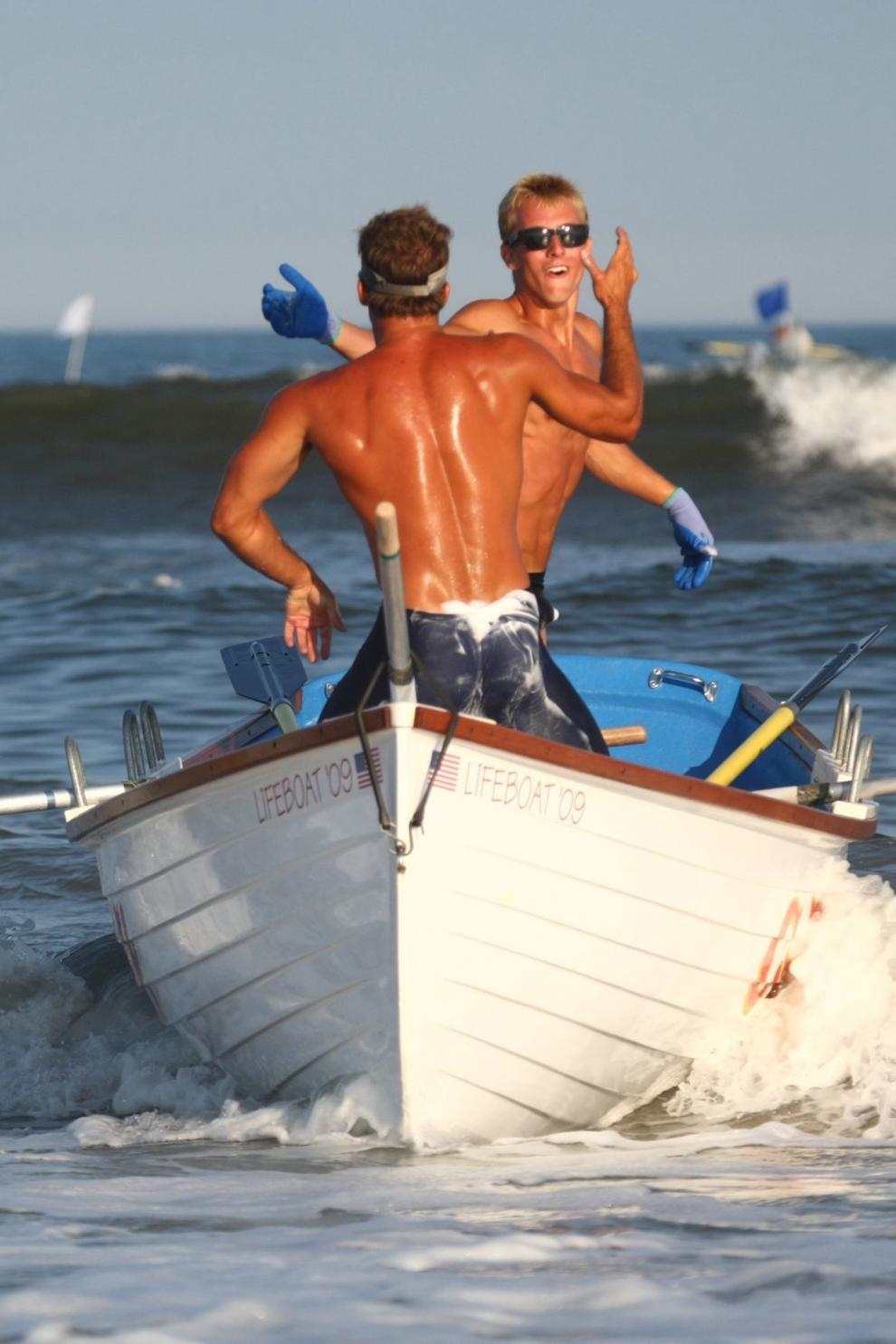 dutch hoffman memorials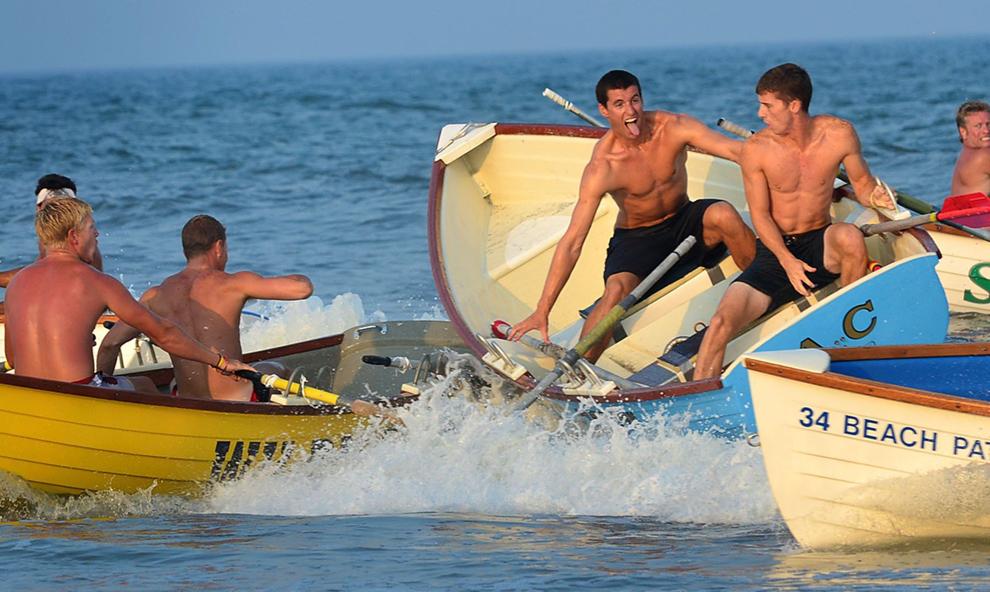 south jersey lifeguard races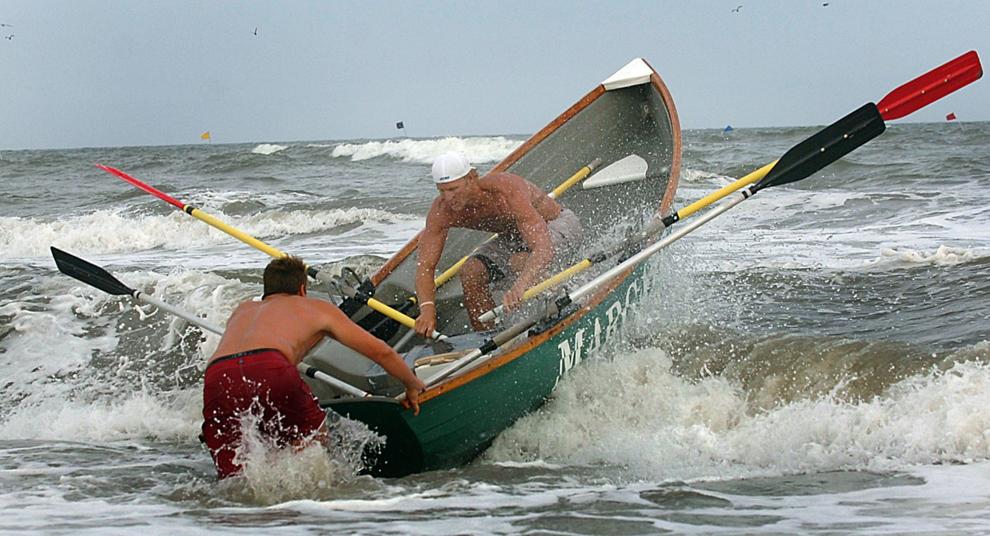 Brigantine Lifeguard races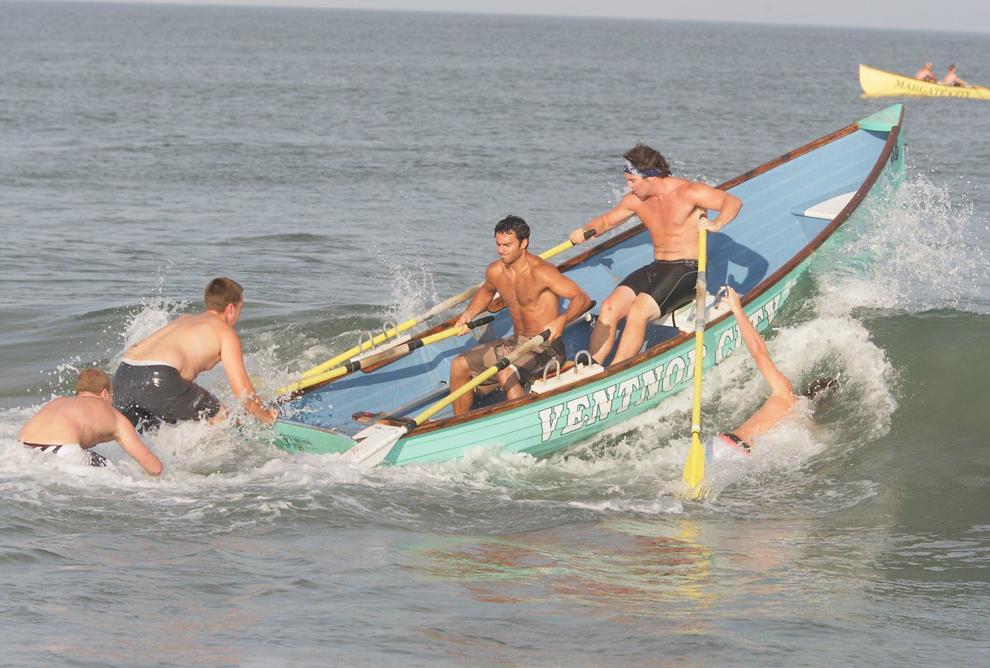 margate memorials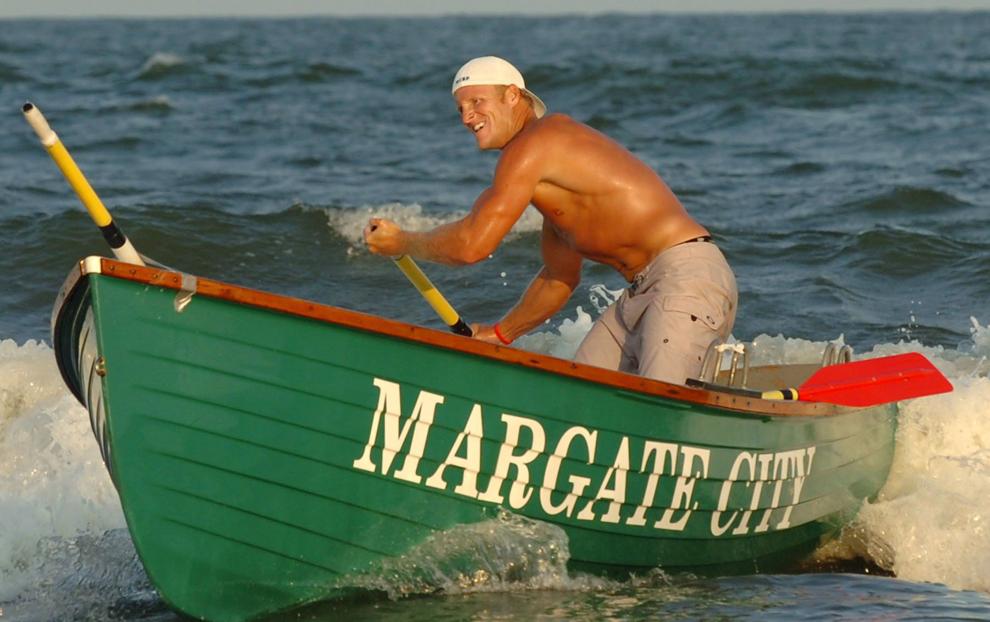 Longport Invitational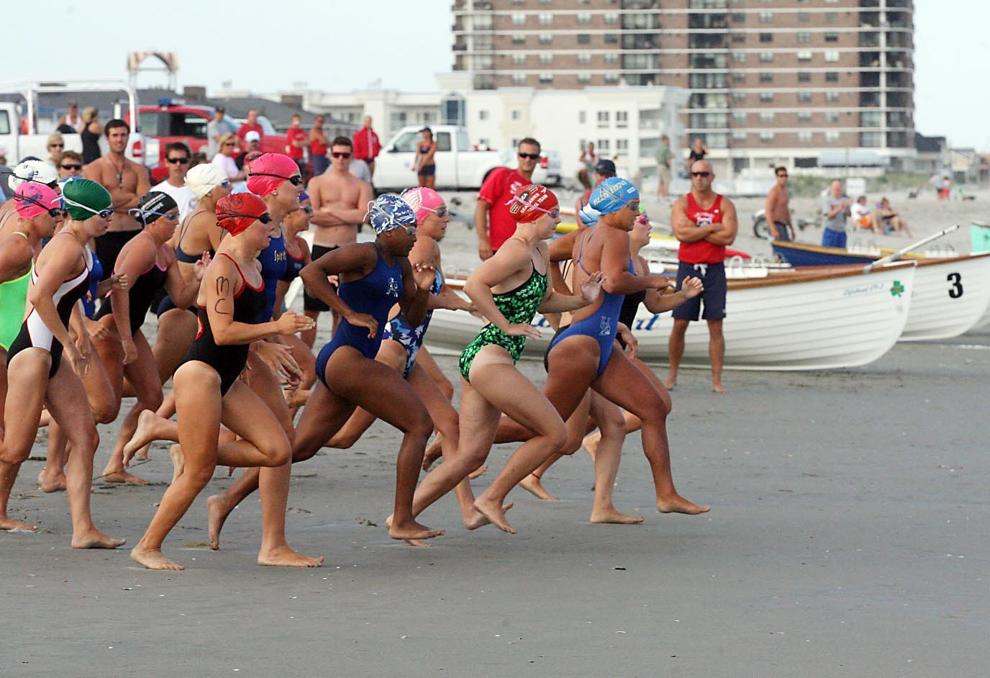 lifeguard race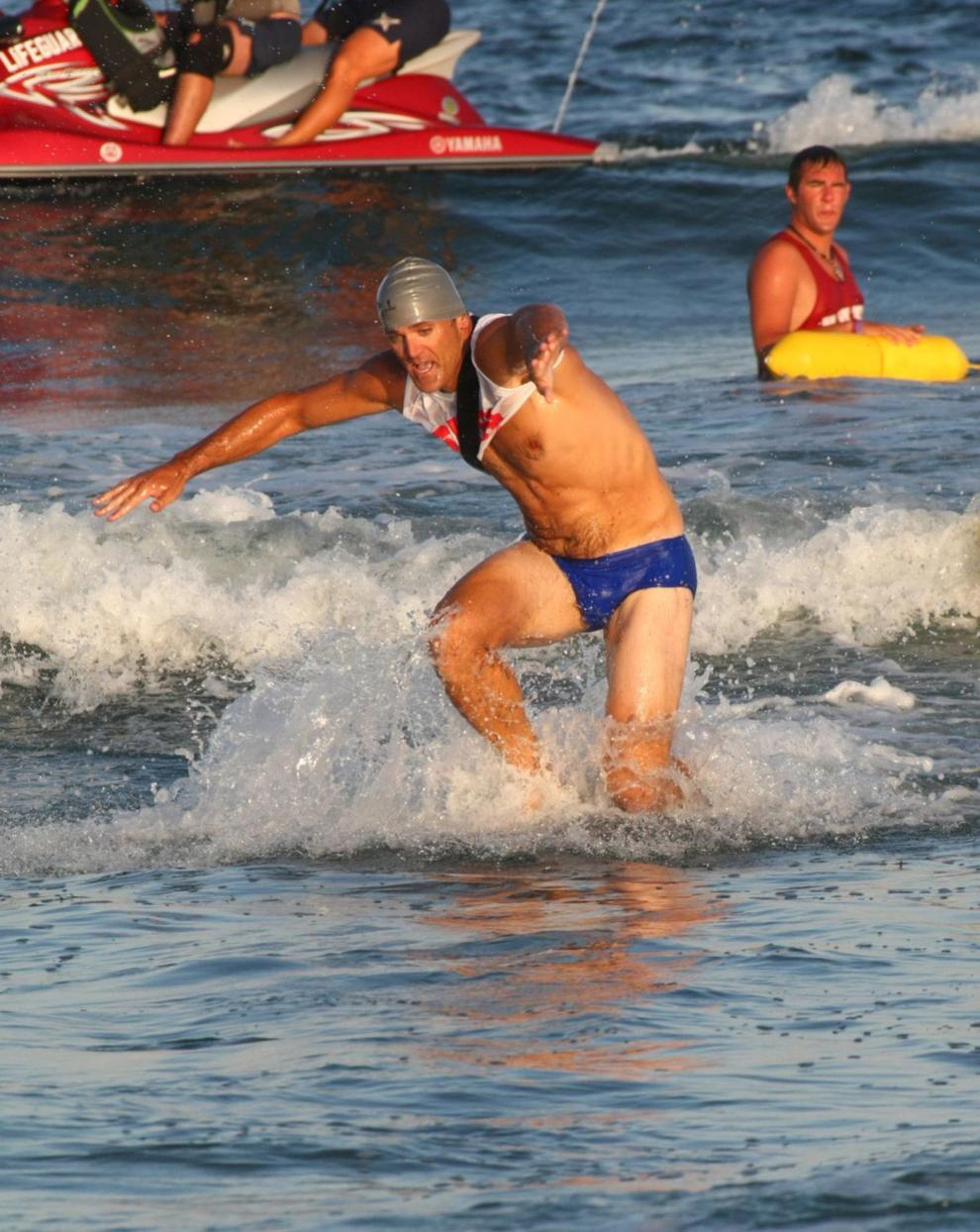 Beschen Callahan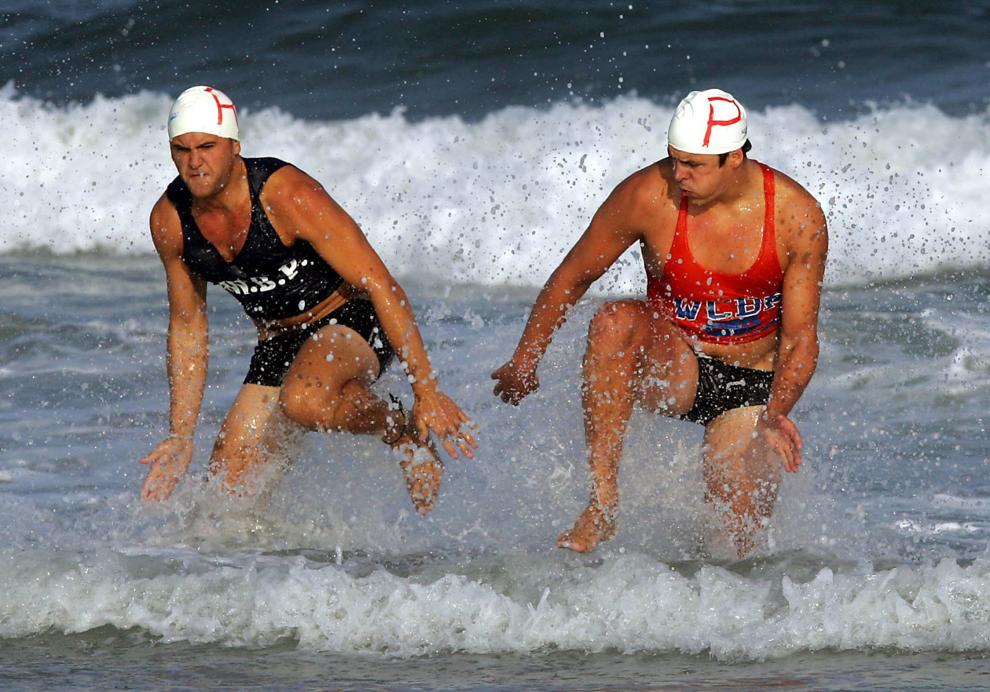 lifeguard race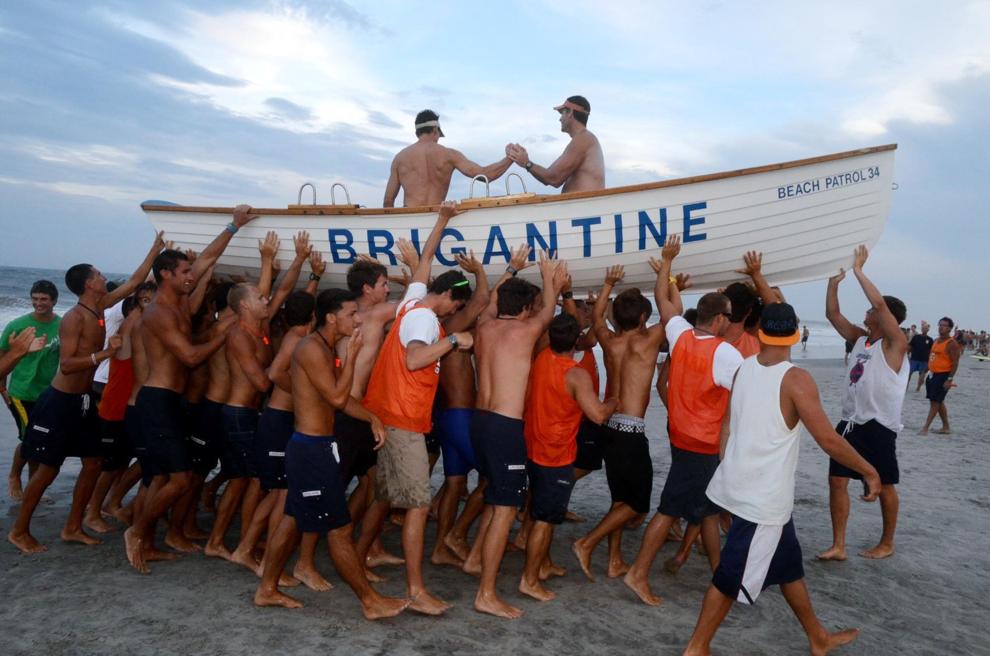 Brigantine Lifeguard races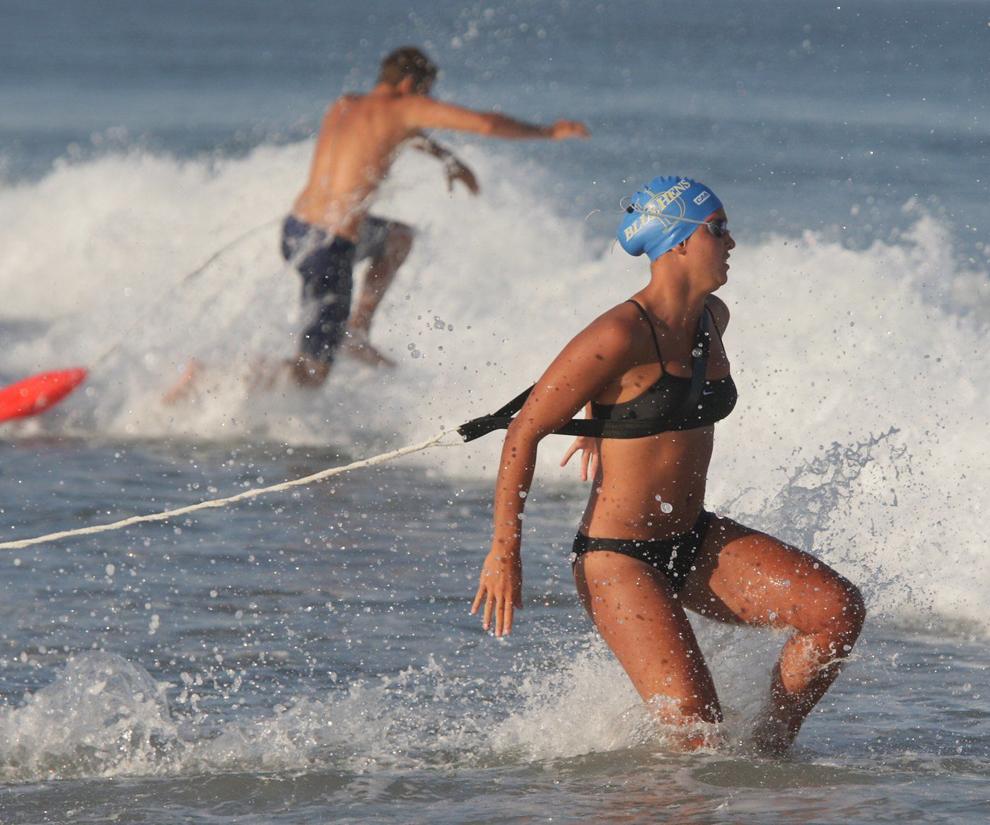 women's lifeguard races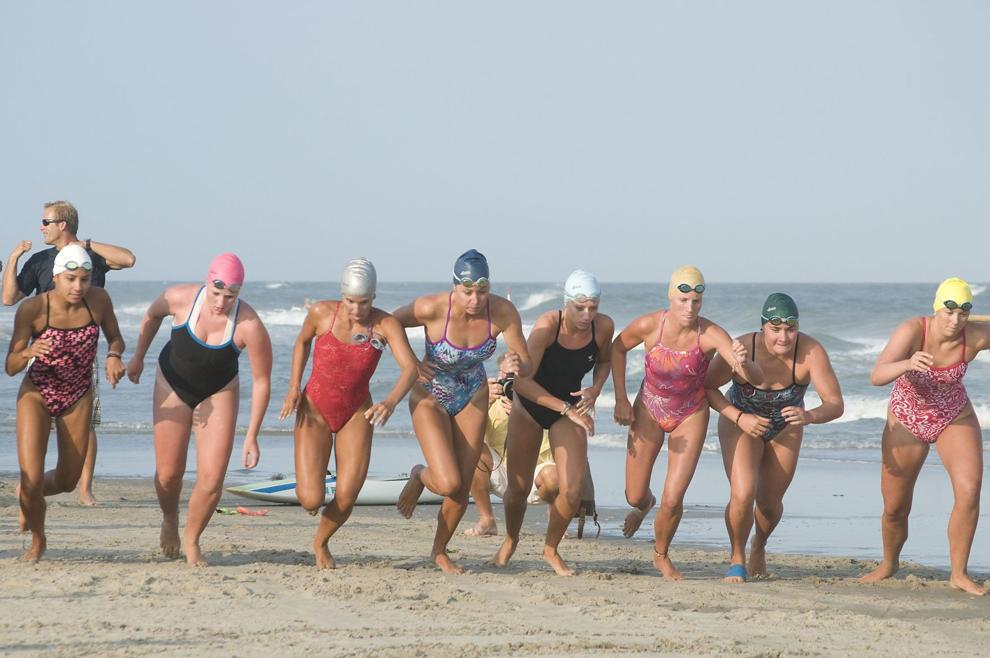 beschen-calla lifeguard races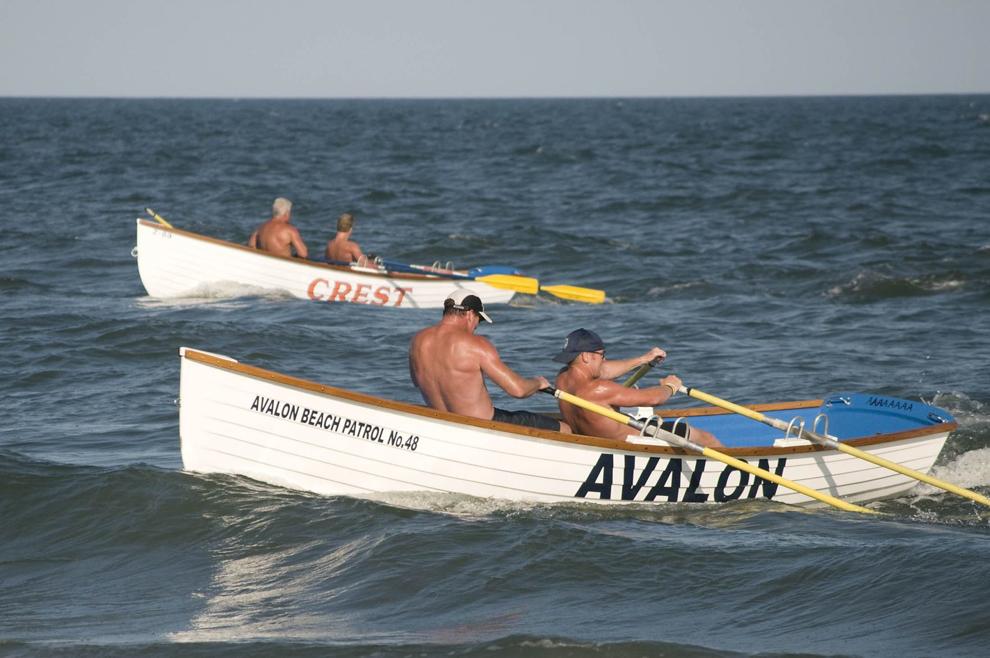 longp women lifeg races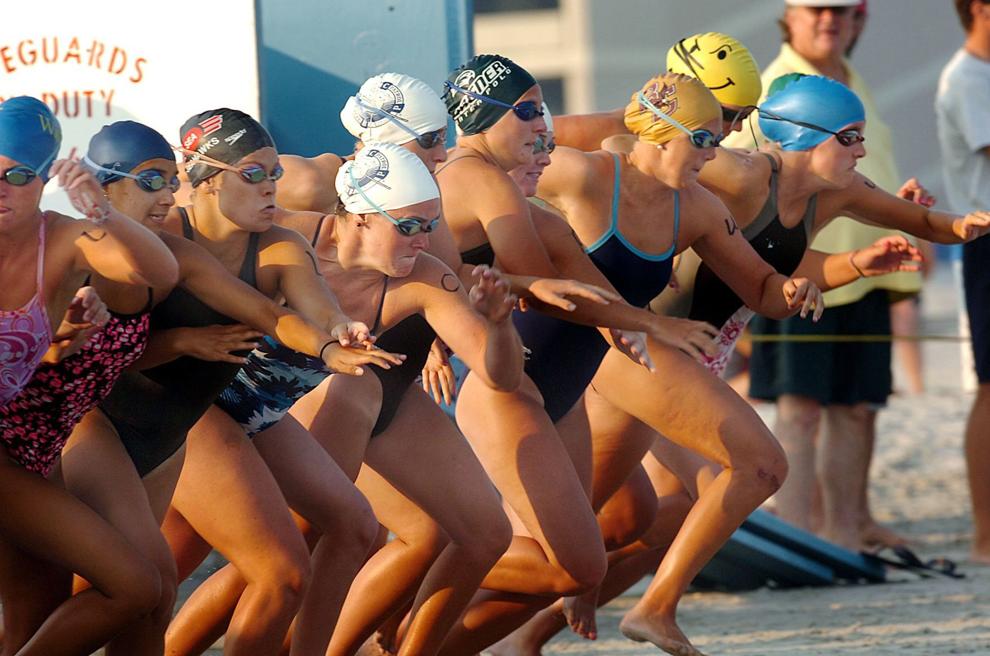 Brigantine Lifeguard Race
dutch hoffman races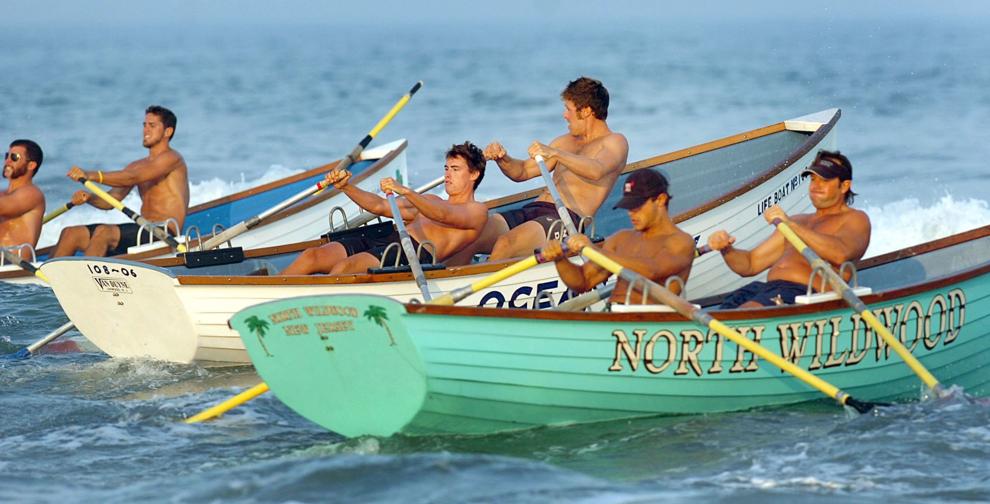 ac lifeguard classic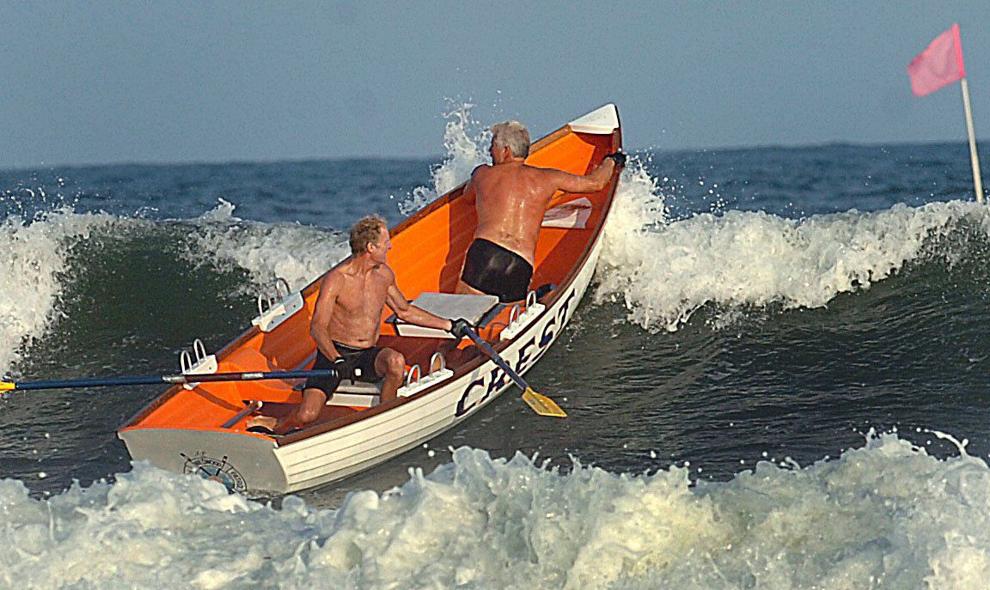 Kerr Memorials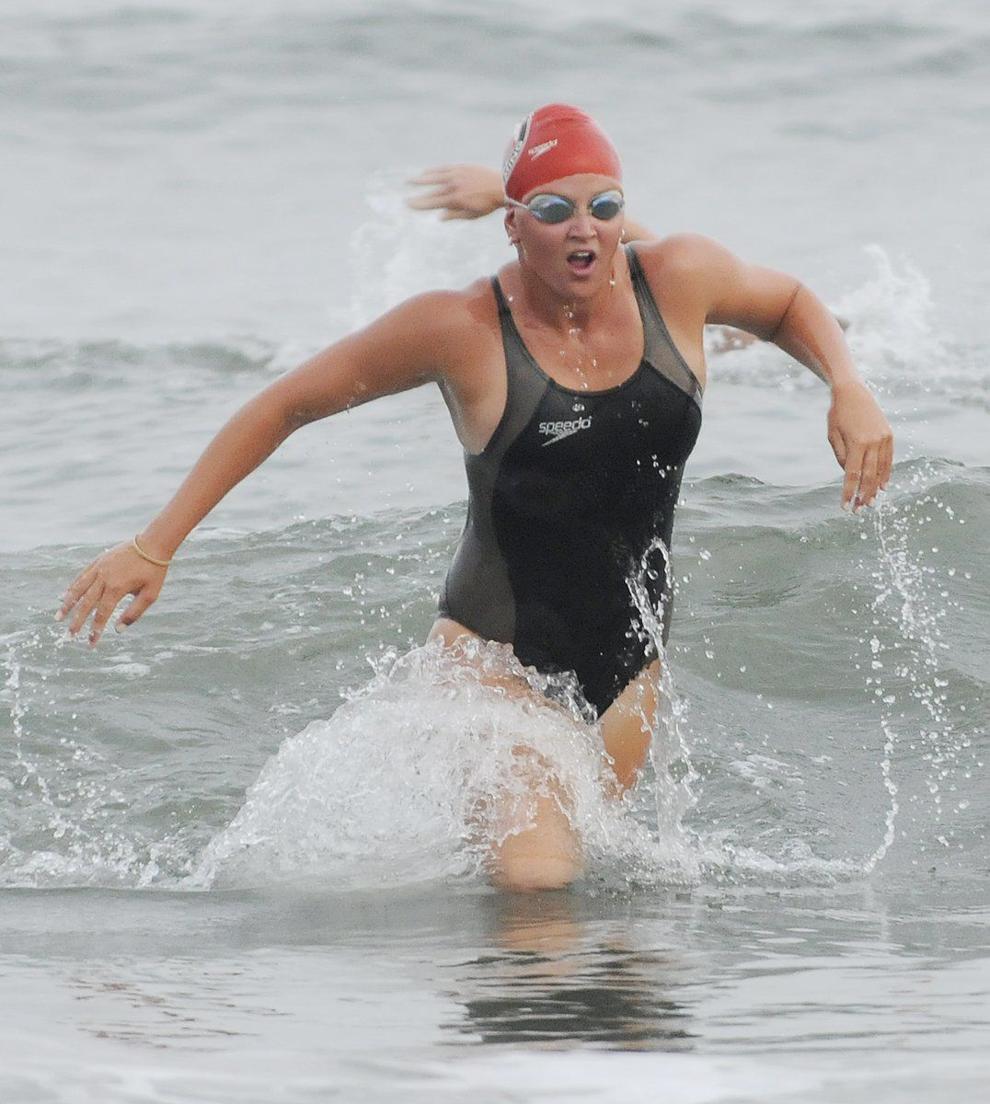 ac lifeguard classic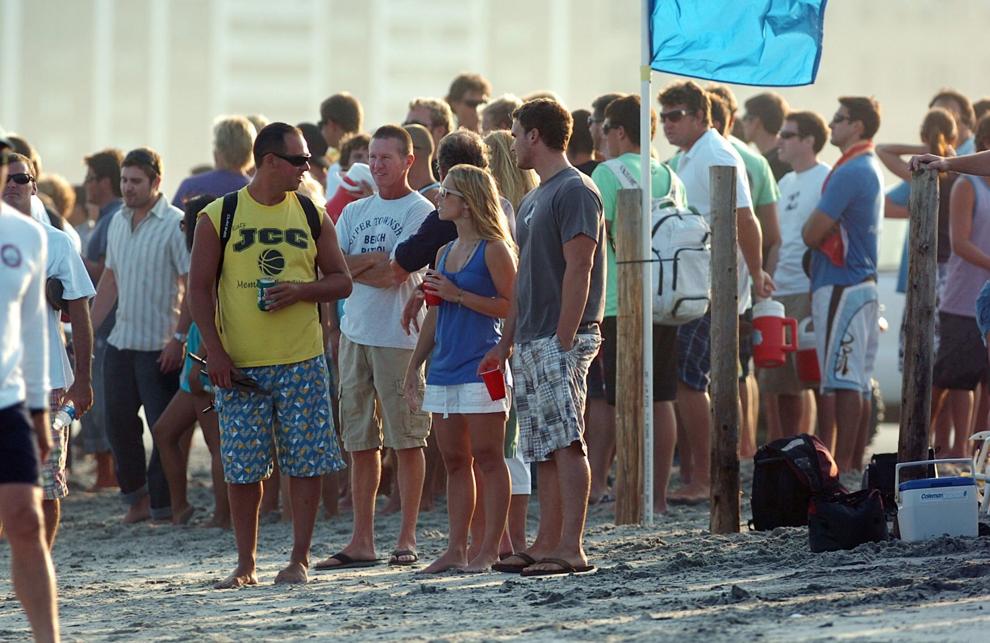 Brigantine Lifeguard Race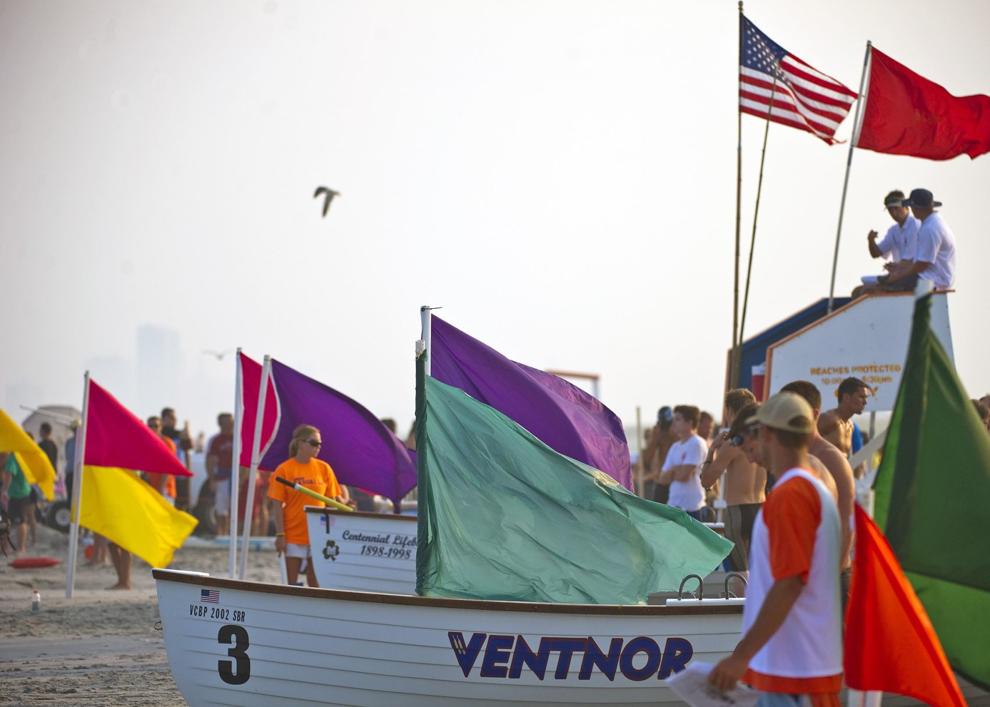 longp women lifeg races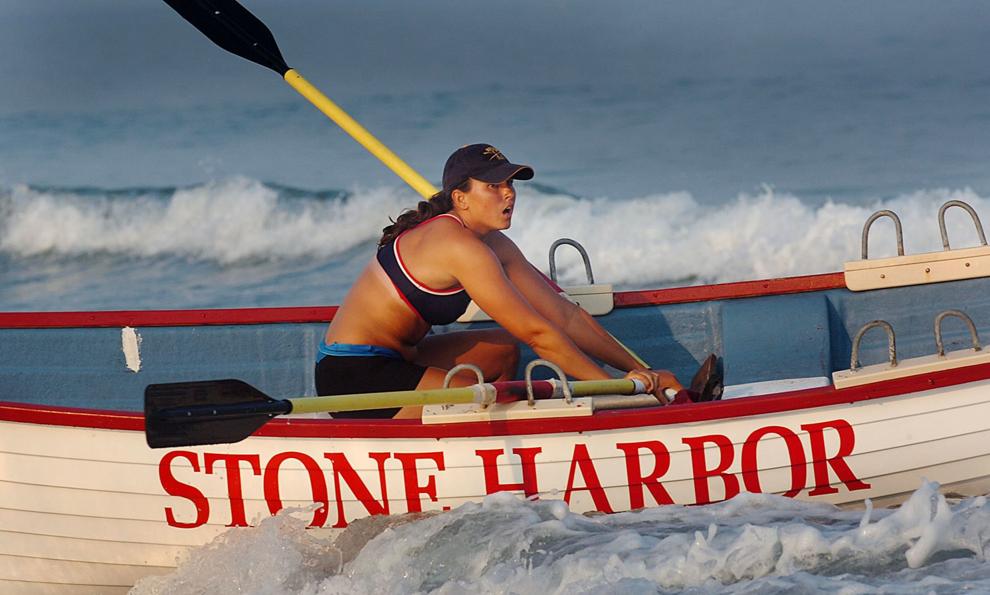 beschen-callahan races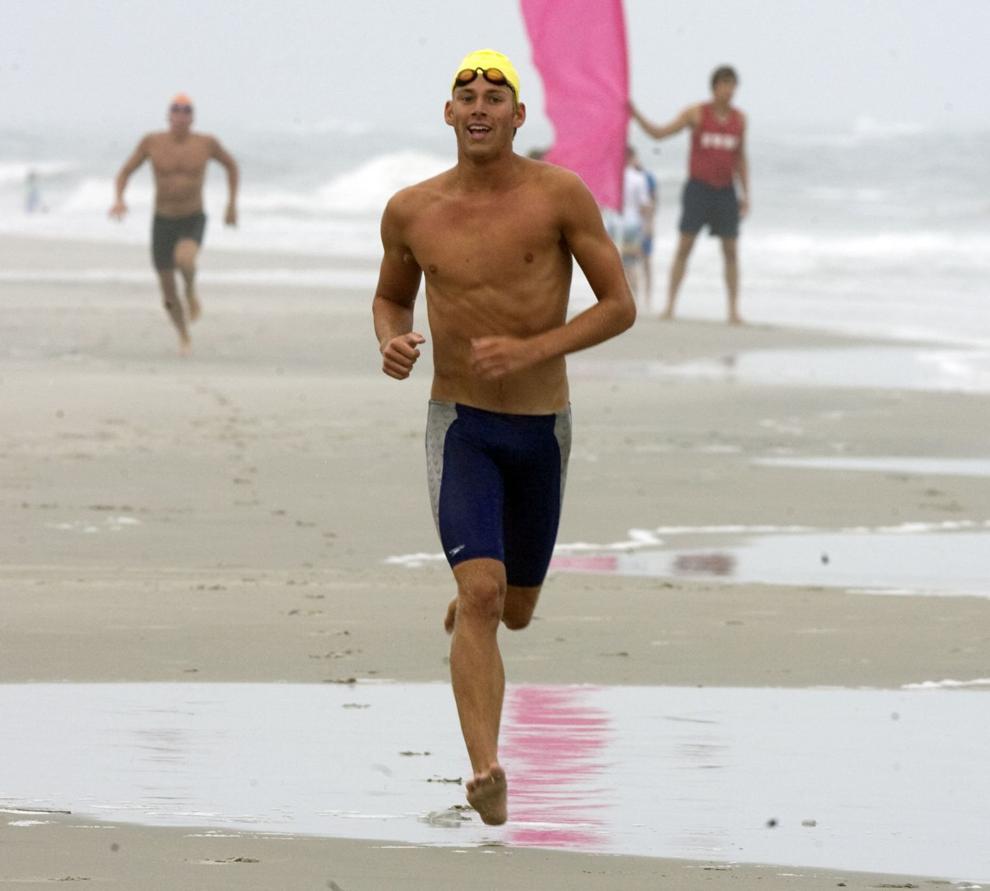 ac lifeguard classic

kerr memorials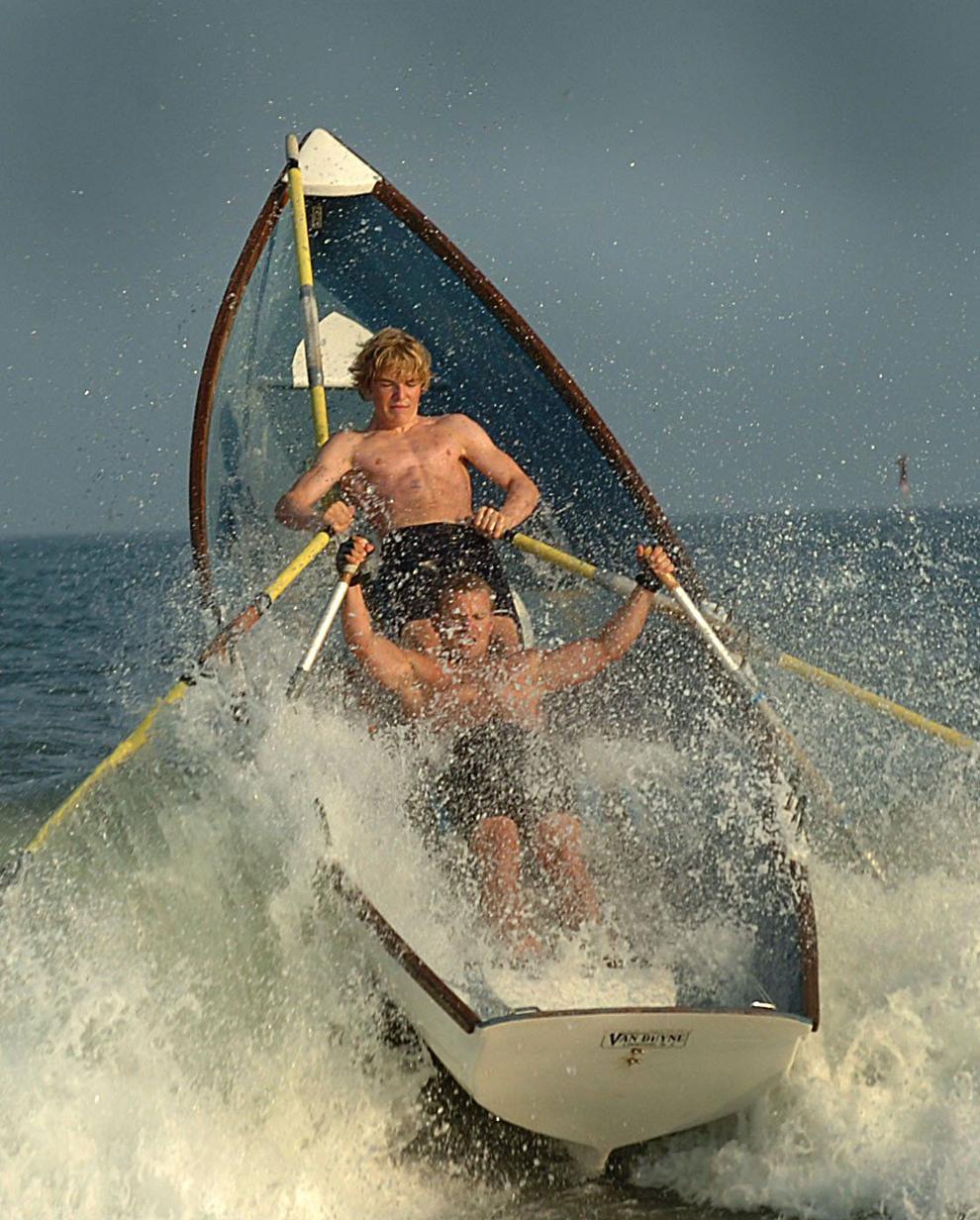 beschen-callahan races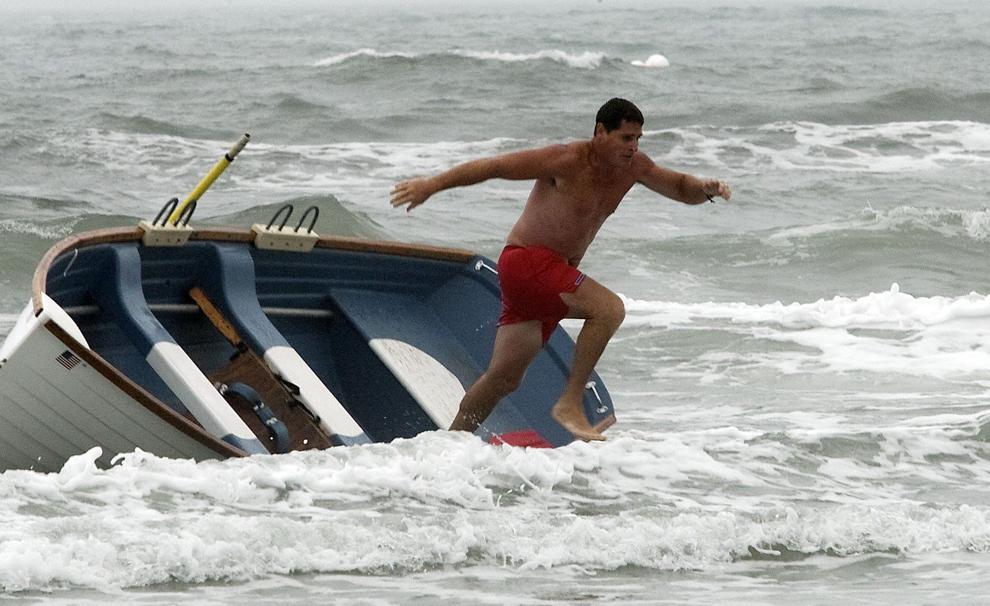 Brigantine Lifeguard Race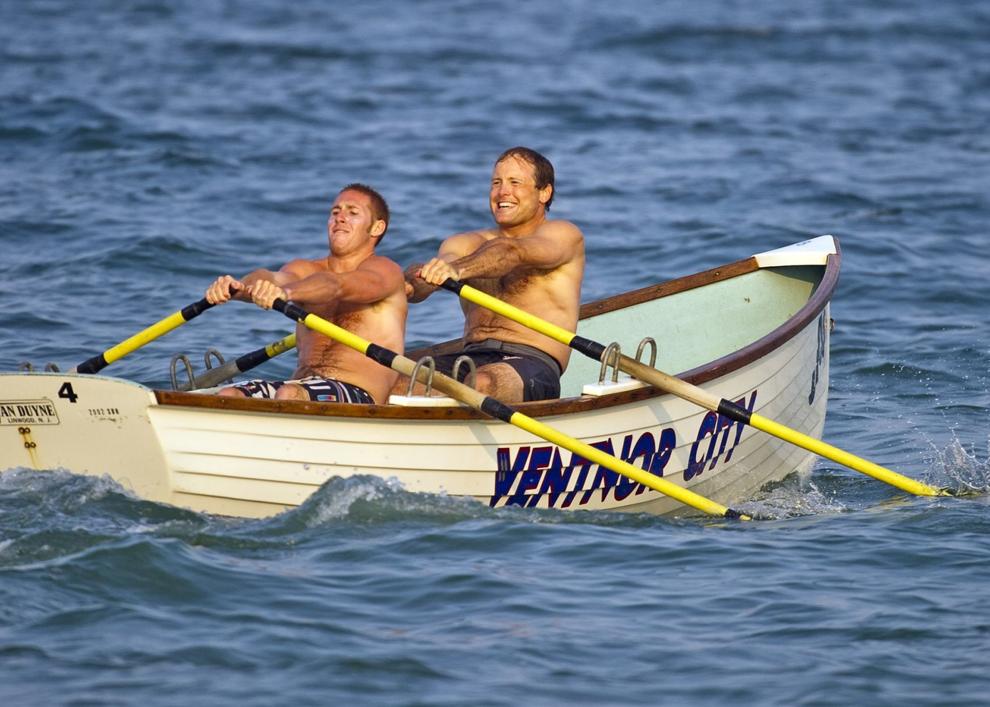 longp women lifeg races
Beschen Callahan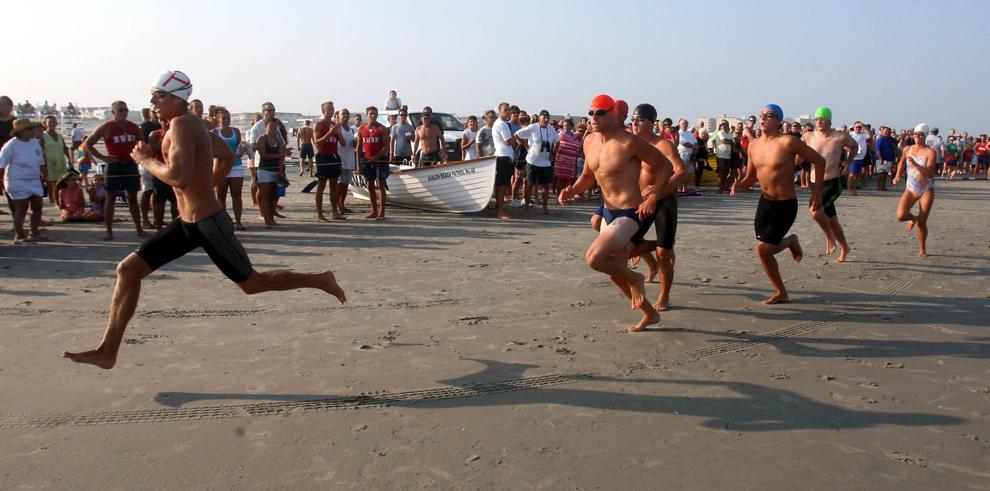 kerr memorials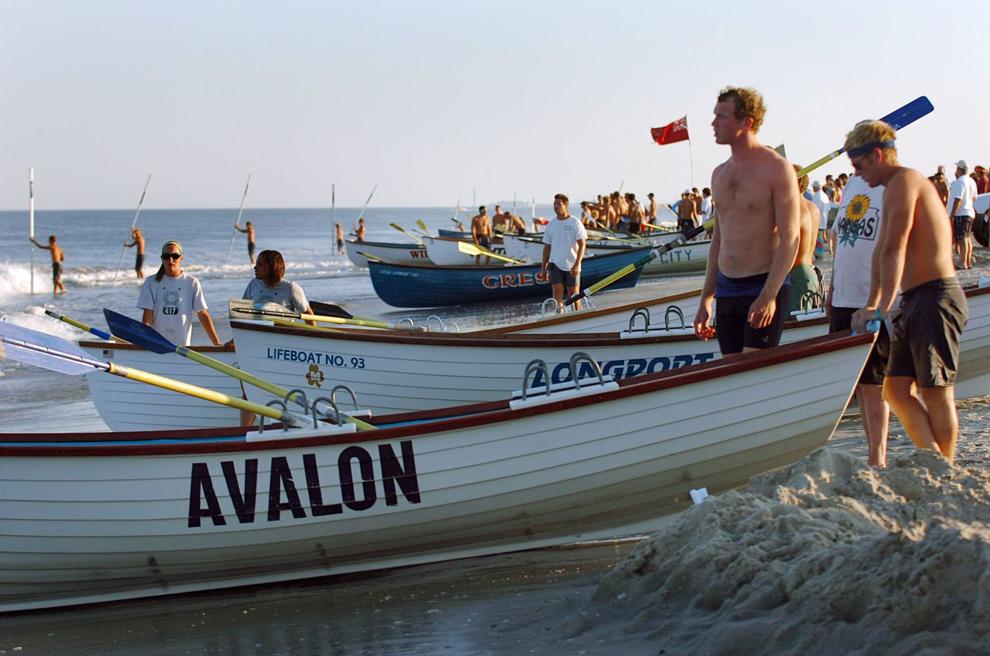 Longport Women BP Races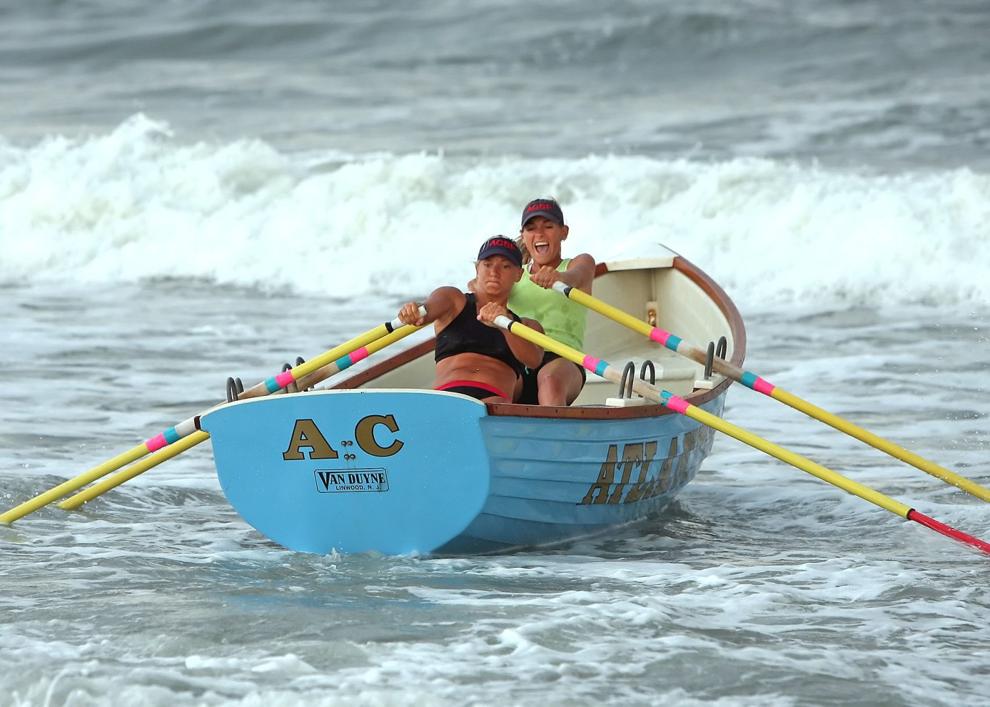 kerr memorials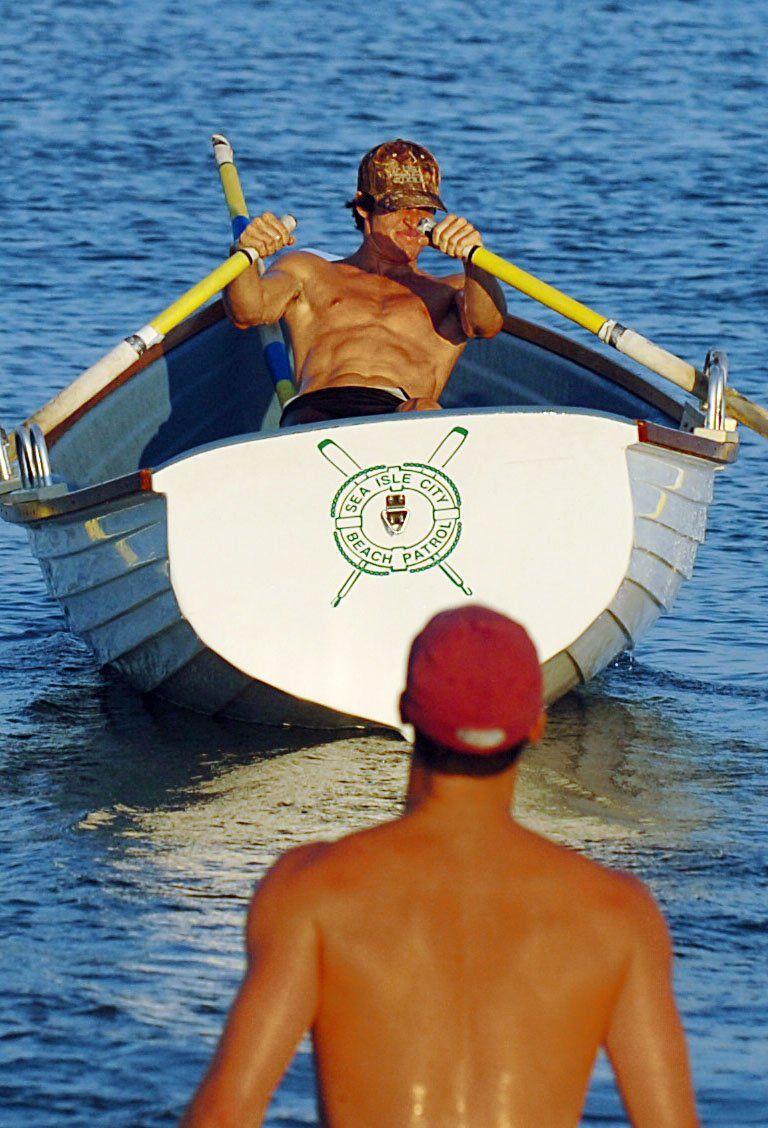 brigantine lifeguard races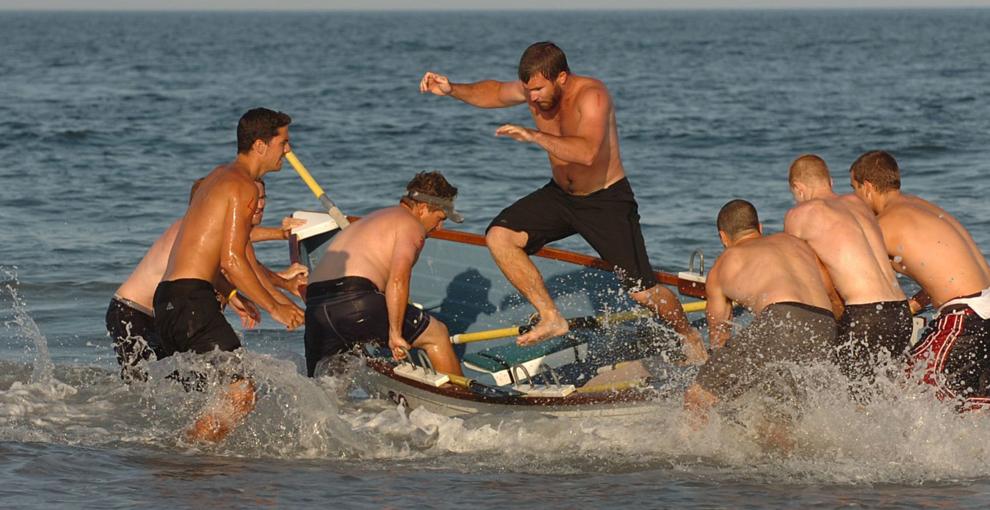 margate memorials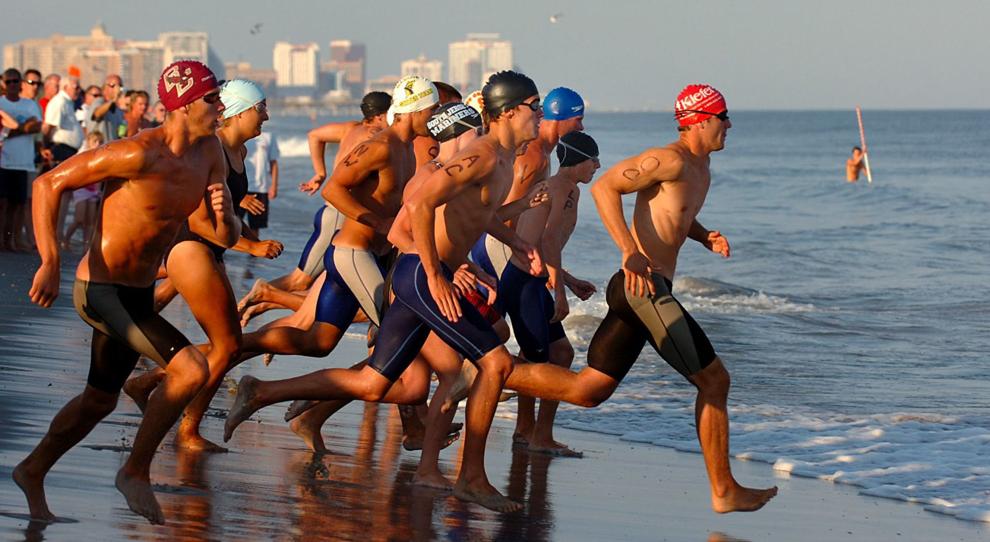 Contact Guy Gargan: 609-272-7210