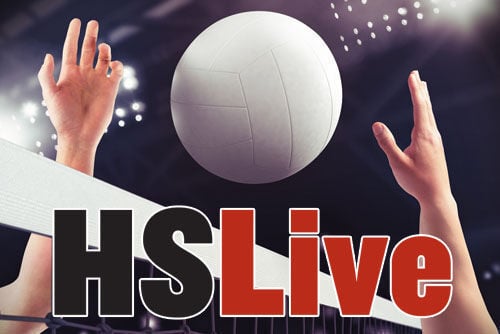 The Pinelands Regional High School girls volleyball team beat host Manchester Township 2-1 on Tuesday.
The Wildcats won with sets of 23-25, 25-14, 26-24.
Carly Brunke led with 16 digs and 12 service points for the Pinelands (5-0). Olivia Anderson had 18 digs and 13 kills. Molly Quigley-Sanborn had 17 assists, seven service points, six digs and four aces. Bailey Lawrence had 12 assists. Ciara Rheiner had six kills and four digs. Morgan Muller had five kills.
Hailey Sales had 20 assists for Manchester Township (0-3).
---
---
Absegami 2, Eastern Regional 1
Jackie Fortis led the host Braves (8-1) with 12 kills, 16 digs and five aces. Ayana Crandall added seven kills and six aces, and Deesha Chokshi had 22 assists.
---
---
Toms River East 2, Lacey Twp. 0
Toms River East won 25-21, 25-23.
Lacey McKim had 11 assists, seven service points, six digs and four aces for the Lions (0-9). Kaitlyn Sabat had six kills and six assists. Rebecca Lorton had for service points, three digs and two aces. Lochlyn Martin had seven digs. Reece Coon had five service points. Hope DeWitt had four kills.
Megan Currie led with 12 assists for Toms River East (6-3).
---
---
---
---
Woodstown 41, Holy Spirit 34
106—Max Elton HS by forfeit;
113— Brent Struss W p. Alex Graffius, 0:21;
120—Gavin Paolone HS p. Richie Pierson W 1:13;
126—Frank Bennett W by forfeit;
132—Sal Palmeri HS md. Kodi Smith, 10-1;
138—Ken Sherman HS p. Ryan Struss, 4:24;
145—Paul Labonne W p. Antonio Patsaros, 1:15;
152—Johnny Flammer HS p. Kenny Lowry, 3-2;
160—Hunter Gandy W Kolin Driscoll, 15-0, 1:47;
170—Seamus Riley W by forfeit;
182—James Hill W p. Lorenzo D'Angelo, 0:51;
195—Robert McDevitt HS d. Colin Thomas, 7-4;
220—Connor Batten W p. Robert Lee, 0:15;