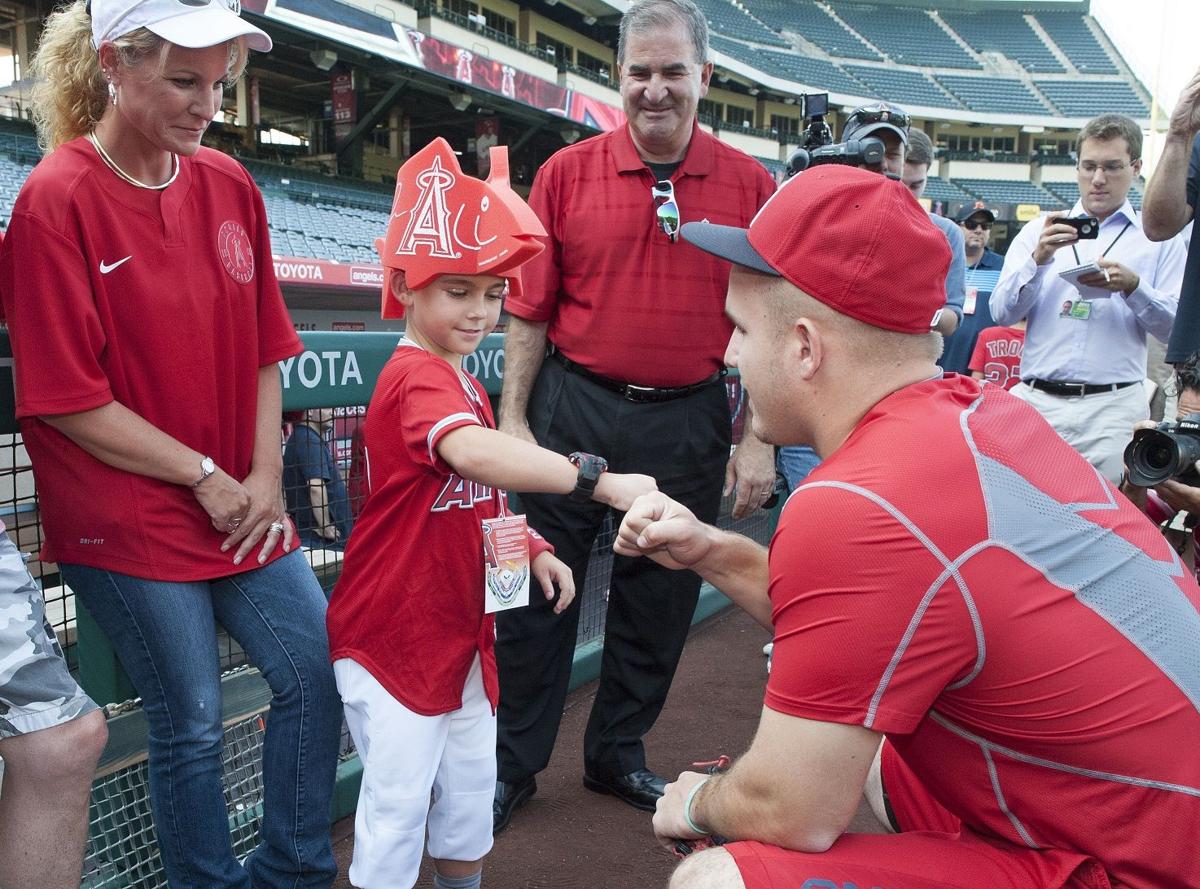 Mike Trout, 24, is an outfielder with the Los Angeles Angels, the reigning American League Most Valuable Player and a 2009 Millville High School graduate.
Sunday: Went 1 for 4 in an 8-1 loss to the Twins. Trout, who batted third and played center field, grounded into a double play.
Monday: Went 2 for 4 in a 6-3 loss to Astros in Houston. He batted third and played center field.
Tuesday: The Angels will play at Houston at 8:10 p.m. The Astros' scheduled starter is Lance McCullers (5-6, 3.18). Trout is 0 for 4 against him.
Stats: Trout is hitting .291 (156 for 533) with 39 home runs, 85 RBIs and 94 runs in 147 games. He has stolen 10 bases on 17 attempts.