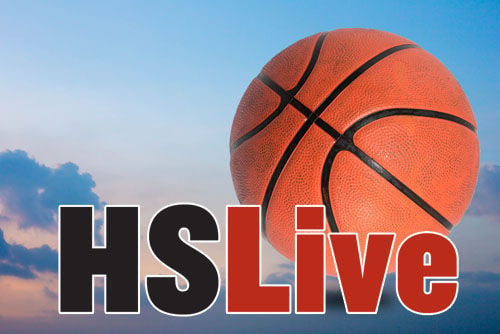 The Absegami High School girls basketball team beat Holy Spirit 59-52 in a Cape-Atlantic League National Division game at home Tuesday.
Absegami improved to 14-8.
Absegami's Haleigh Schafer topped all scorers with 26 points. The Braves outscored Holy Spirit 24-11 in the fourth quarter. Gianna Hafner scored 17 points and Angelina Pollino had nine. Gianna Baldino added five points and Chi Chi Wochka had one.
Jules Lynch led the Spartans (9-11) with 12 points and Sophia Pasquale and Melody Pugliese had 11 apiece. Kira Murray and Fran Florio each scored seven points.
Holy Spirit: 9 20 12 11−52
Ciani Redd-Howard led Atlantic City (14-7) with 27 points. Quanirah Cherry-Montague contributed 17, and Madison Brestle had 12. Naysha Suarez-Rivera (6), Sasha Lemons (6), Sanai Garrison Macon (5), Diana Mackey (3), Zashirah Jackson (2) and Alex Fader (2) also scored.
Egypt Owens scored 18 points for Vineland (4-15). Mikeyla Rivera added 12 and Jinelys Alvarez finished with seven. Samantha Jones (4), Skylar Fowlkes (3) and Madison Coit (2) provided the remaining points.
Atlantic City: 19 19 17 25−80
Cea'anai Jackson scored 21 points for ACIT (13-6). Jakyra Williams added 14 and Julianna Montero had 12. Grace Speer (11), Sa'Daiyah Taylor (4), Christe Paul (4) and Nyasia Grant (3) also scored.
Nijah Tanksley led Bridgeton (11-10) with 18 points. Jada Edwards contributed seven and Ry'Nayjah Sydnor finished with four. Tatyana Chandler (3), Allannah Hadden (2) and Aaliyah Collins (2) rounded out the scoring.
Kaela Curtin led host Southern (10-10) with 23 points and 11 rebounds, and had four steals. Summer Davis scored 14 points, and Sam Del Rio had 12 points, six rebounds, eight assists and three steals. Kylie Conner had seven points and five rebounds, and Sarah Lally had five points and six rebounds. Molly Ciliberto had two points, and Alex Mattner had one point, four assists and five steals.
For Brick Township (5-17), Emma Carpino scored 16 points and Emily Rossini had 11.
Emily Pasceri led led Cape May Tech (7-13) with 21 points. Isabella Schmucker contributed 10 and Leah Williams finished with eight. Olivia Albrecht (7), Alex Garcia (5), Alyssa Gery (5), and Hailey Pinto (2) also scored.
DaJade Durham scored 14 points for Pleasantville (0-16). Mitch Mathutin added three. Nadja Cherry, Thalia Rodriguez and Keanni Dupont had two each.
Pleasantville: 4 4 10 5−23
Kira Sides scored 22 points for Middle Township (17-4). Kate Herlihy contributed 16 and Lynasia Harris had eight. Jada Elston (6), Aubrey Hunter (6), Madison Barber (4), Kylie Graham (2), Brianna Robinson (2) and Brynn Bock also scored.
Buena Regional fell to 10-10.
Ava Divello scored 12 points for the visiting Blue Devils (11-8), and Khristina Washington and Emma Peretti (10 rebounds) had 10 points apiece. Jada Thompson (three steals) and Giada Palmieri each added four points, Remy Smith had three and Lexi DeRosa had two.
For Cumberland (7-14), Taleah Robinson scored seven points, Cioni Simmons had five points, and Alex Hitchner and Reonna Givens added two apiece.
Hammonton: 14 10 10 11−45
Nick Devan led Southern Regional (15-7) with 11 points. Luke Infurna added 10 and Will Devane had nine. Jay Silva (8), Ben Ridgway (7), Noah Wasacz (3) and Matt Godfrey (2) also scored.
Jordan Cohen scored six points for Lacey Twp. (6-12). Donavon Bacchetta, Troy Buxton and Kalvin Kuhn added five each. Jacob Bowles and Owen Tracey finished with three each. Dylan O'rouke had two.
Torey Harris led Middle Township (10-11) with 15 points. Matt Marino added 13 and Charlie McNeal III had 10. Miles Sapp (8), Gavin Aftanis (4), Kiyel Flanders (4), Jeremiah Camancho (3), Billy Murphy (2) and John Leahy (2) also scored.
Dom Caraballo scored six points for Buena Regional (2-18). JJ Gonzalez, Taj Walker and Dante Coia had four each. Jeremiah Doughty (3), Jeremiah McRae (2), Sincere Garrison (2) and Nas Williams (2) also scored.
Marcus Pierce scored 22 points for St. Joseph (17-3). Daniel Skillings contributed 17 and Jordan Stafford added 16. Ja'son Prevard had 12 and Nickvens Delva four.
Ethan Dodd led Egg Harbor Township (9-12) with 22 points. DJ Germann finished with 17 and Carlos Lopez had 10. JJ Germann (4), Isaiah Glenn (2), Isiah Walsh (2) and Aaron Larramore (2) also scored.
Ben Ridgway scored 14 points for Southern Regional (14-7). Jay Silva added 10 and Nick Devane finished with nine. Will Devane (8), Luke Infurna (6), Noah Wasacz (5), Mike Delvalle (3), Ryan Leavitt (2), Matt Godfrey (2) and Cole Robinson (2) rounded out the scoring.