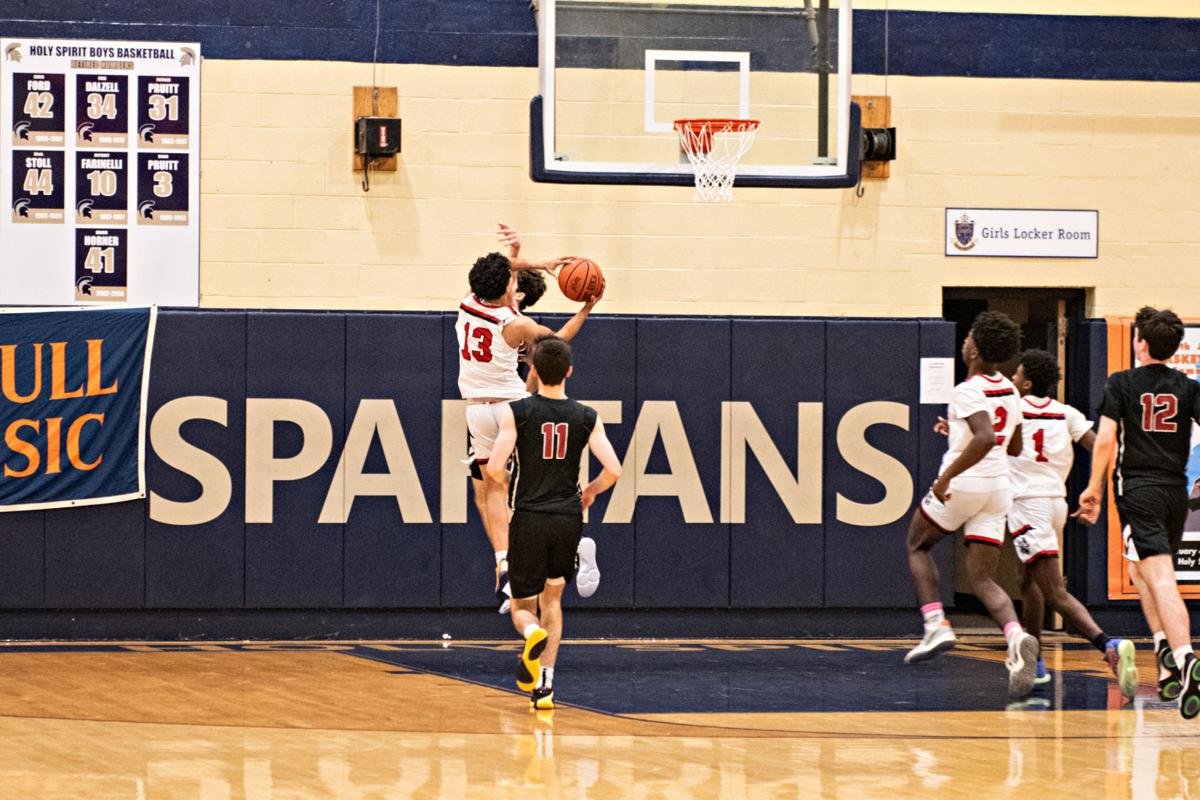 The New Jersey State Interscholastic Athletic Association approved scheduling changes Wednesday that will help schools deal with the fallout of COVID-19 this winter season.
"Everyone is experiencing disruptions," NJSIAA executive director Colleen Maguire said. "Everyone is experiencing issues, navigating this variant."
The NJSIAA executive committee approved the following measures, which are designed to enhance scheduling flexibility:
For just this season, waived the 60% rule that requires schools in each sport to play 60% of their games before the postseason qualifying date against New Jersey opponents. Maguire said a team's original schedule must still indicate compliance with the 60% rule.
Allowed basketball teams to have four weeks where they can play four games. Normally, schools are allowed only one four-game week.
Allowed wrestling teams to have four weeks where they can weigh in five times. Normally, wrestling teams can weigh in just four times a week.
Maguire also said the NJSIAA considers regular season competitions not played because of COVID-19 to be no-contests. She said leagues still have the option to rule these games forfeits.
"From our perspective canceled games aren't going to impact how we go about qualifying teams for the state tournament," she said.
Maguire also said there's a possibility the NJSIAA might modify or change its qualifying or seeding process for state tournaments, but those changes have not been decided yet.
"We're going to work closely with our tournament staff and committees," she said. "If we determine what modifications are necessary, we will certainly let everybody know."
Maguire also said that teams that cannot play because of COVID-19 once the state tournament begins will forfeit. Tournament schedules will not be changed or delayed to accommodate teams because of the virus.
Maguire said that also holds true for individual state tournaments, such as wrestling.
If an individual or team is forced to withdraw before a tournament begins, that person or team will be replaced. But not after the tournament starts.
"We are not going to delay or modify any state tournament," she said.
In other COVID-19 news, Maguire said the NJSIAA is a seeking clarification from the Governor's Office about the new five-day quarantine limit.
The Centers for Disease Control said earlier this month that people with COVID-19 should isolate for five days if they are asymptomatic or their symptoms are resolving. They should then wear a mask for the next five days.
Maguire said the NJSIAA wants to know if high school athletes have to wear a mask while playing once they return from a five-day quarantine. Current rules exempt athletes involved in strenuous aerobic activity from wearing masks indoors.
Contact: 609-272-7185
Twitter @ACPressMcGarry