LINWOOD — The best thing Ja'Briel Mace did Friday night didn't count.
That doesn't mean the Mainland Regional High School junior running back/defensive back didn't deliver a performance to remember.
Mace ran for 148 yards, scored two touchdowns and made a critical fourth quarter interception to propel the Mustangs football team to a 35-25 win over Vineland. Mainland (4-3) has won two straight.
"It's amazing, but there's still more work to do," Mace said. "We're trying to make it to the playoffs."
Mace's night could have been better. He picked off a pass in the Mustangs' end zone in the third quarter and returned it 103 yards for a TD. But a defensive pass interference penalty on a teammate negated the play.
Mace weaved his way past several would-be tacklers before sprinting into the clear as the fans roared on the play. He was able to smile about his misfortune after the game.
"Next-play mentality," he said. "Obviously, it didn't count, but I did get me another (interception) later."
Mace was far from Mainland's only standout. Junior quarterback Marlon Leslie ran 20 times for 129 yards and three TDs.
Mainland overcame an impressive effort from Vineland freshman quarterback Daniel Russo, who ran for 42 yards and two TDs and completed 10 of 12 passes for 164 yards and two more scores.
Mainland and Mace began Friday night hoping to build on last week's 34-28 overtime win at Deptford. Mace ran for 248 yards and scored three TDs in that contest.
It didn't take him long to continue that momentum Friday. On the Mustangs' second play from scrimmage, Mace turned the right corner and seemed to be headed out of bounds, but he accelerated and dashed 57 yards down the sideline for a TD that helped the Mustangs go up 7-0.
"I couldn't tell you how I stayed in bounds," he said. "I made it happen. That set the tone for the whole game and let them know that we're going to run the ball."
Mainland never trailed but did face some adversity in the second half.
After Mace's 103-yard return was called back, Russo scored on a 10-yard run to cut Mainland's lead to 14-12 with 5 minutes, 51 seconds left in the third quarter.
The Mustangs could have cracked but responded with an 11-play, 52-yard scoring drive. The 6-foot-2, 210-pound Leslie bulled his way across the goal line from 8 yards out to make it 21-12 with 11:11 left in the game.
"I told the offensive line no mistakes. I told everybody no mistakes," Leslie said. "We had to get in the end zone if we wanted to win this game. We had to put up more points."
Later in the fourth quarter, Vineland (1-5) again pulled to within two points of Mainland, but again the Mustangs answered, this time with a Mace 36-yard TD run on which he again flashed his speed and ability to get to the outside. Mace then helped clinched the victory when he intercepted a pass with a little more than five minutes left in the game. This time, the pick counted.
When Mainland dreamed of its best-case scenario before the season started, it involved Leslie and Mace running the ball like they did Friday.
"This is the double-headed monster we envisioned at the beginning of the year," Mainland coach Chuck Smith said. "We've got our wheels rolling the last three weeks. We still have to get better. We're getting better and better upfront each week, and we still have to add that element of the passing game."
The Mustangs boosted their chances of qualifying for the South Jersey Group IV playoffs. Mainland is young, with few seniors on the roster and plenty of sophomores and juniors on the field.
"Today was a big step in the growth of our team," Smith said. "We had to start taking that next step. We knew were going to face adversity. We always do. We're not good enough to pull away from people. The guys responded. The battled the whole night, and they never gave up."
GALLERY: Mainland beats Vineland 35-25
Mainland Vineland Football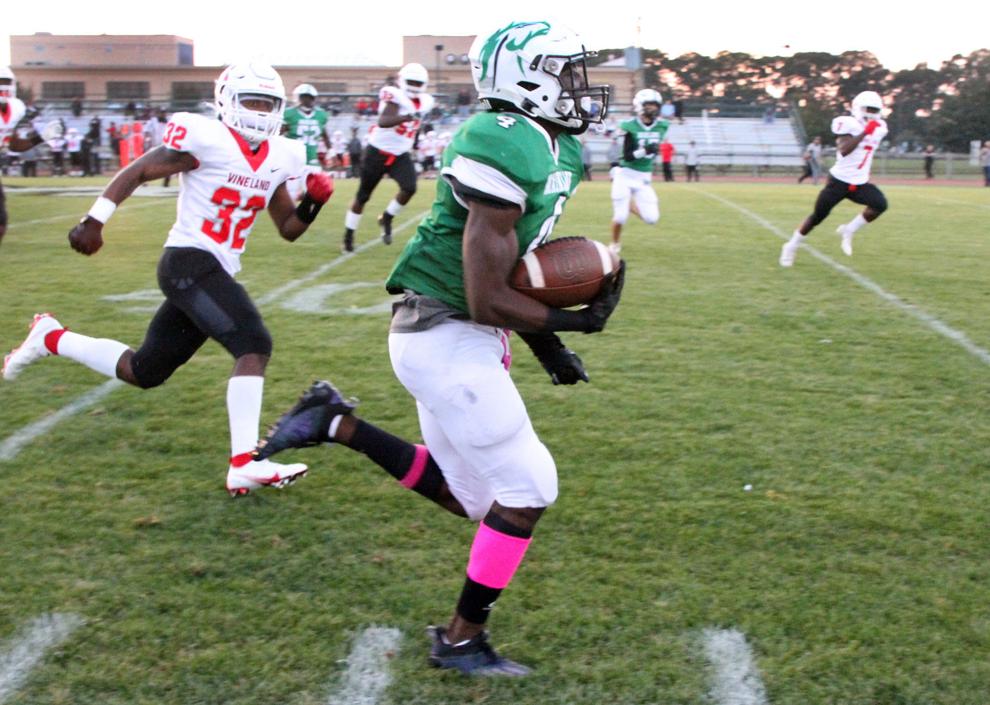 HIDE VERTICAL GALLERY ASSET TITLES
Mainland Vineland Football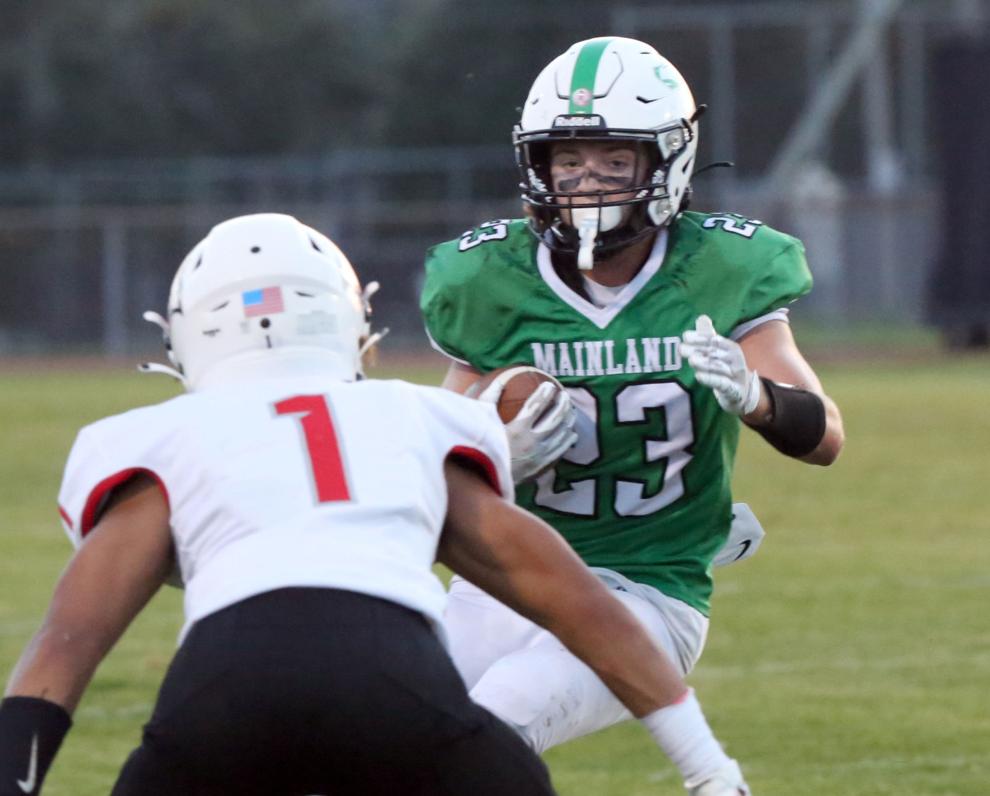 Mainland Vineland Football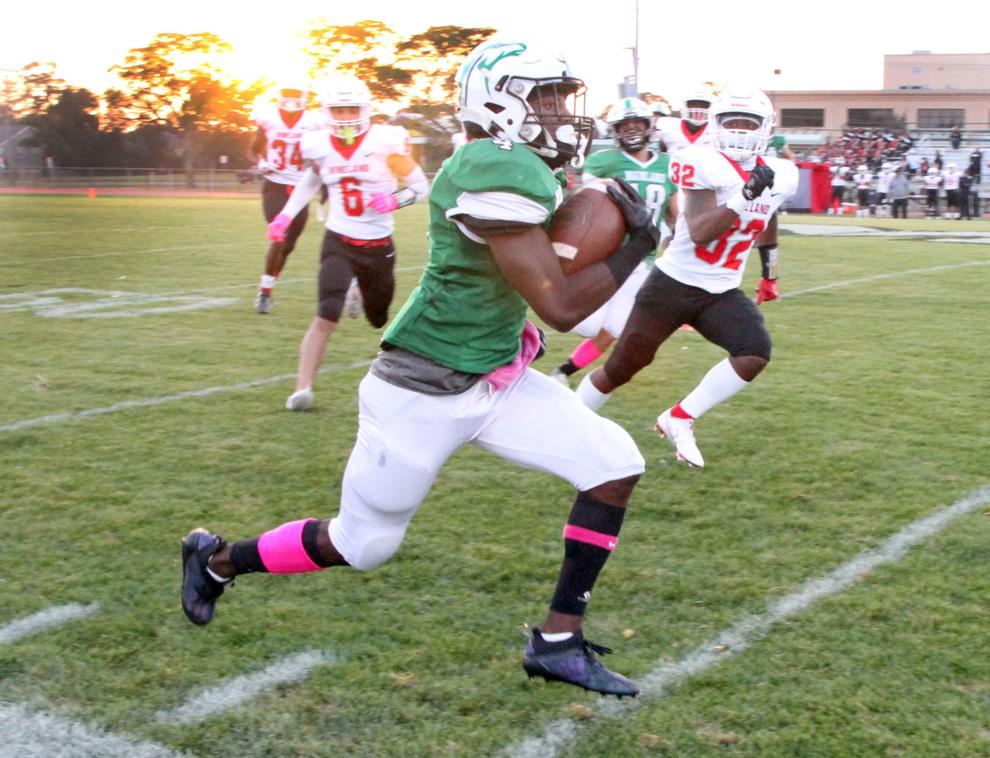 Mainland Vineland Football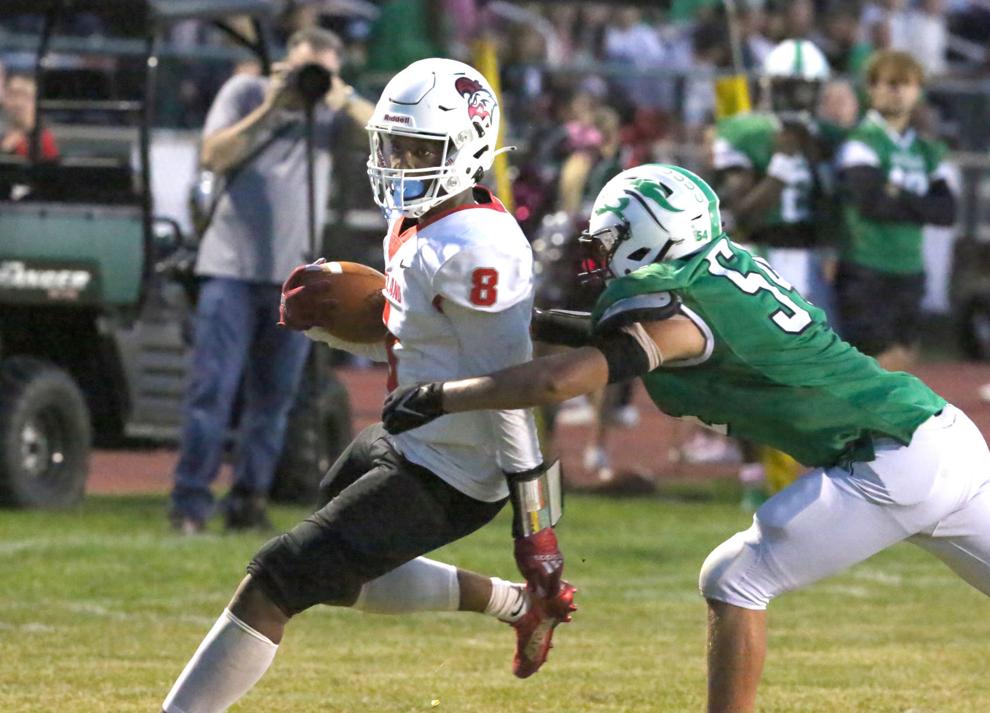 Mainland Vineland Football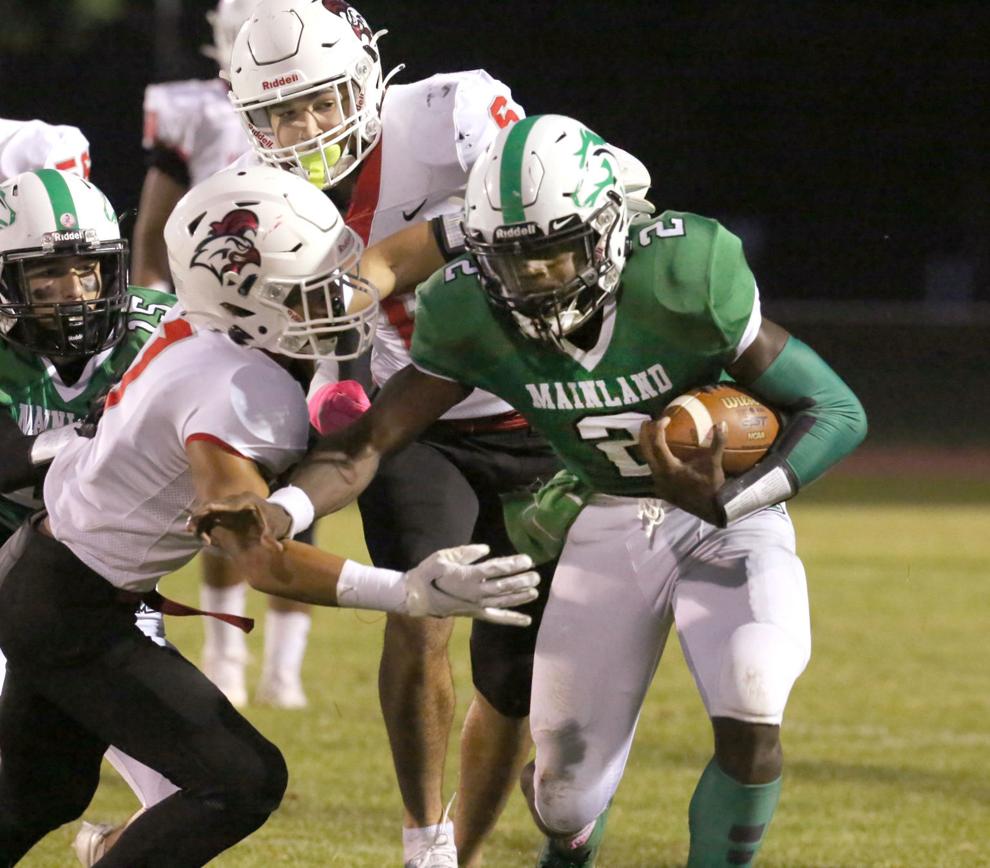 Mainland Vineland Football
Mainland Vineland Football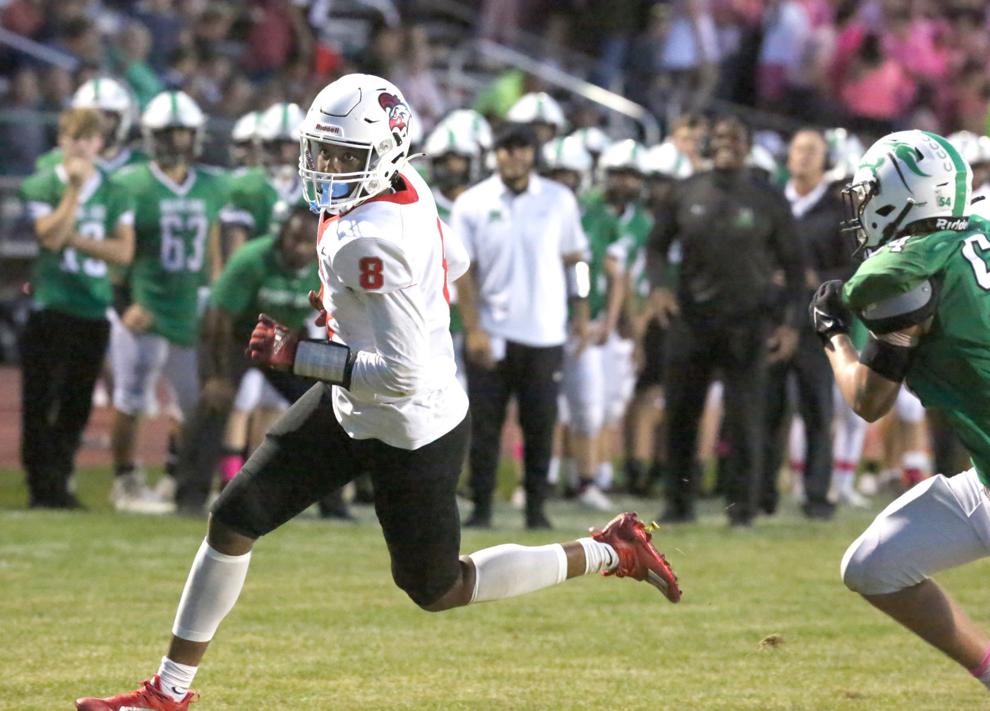 Mainland Vineland Football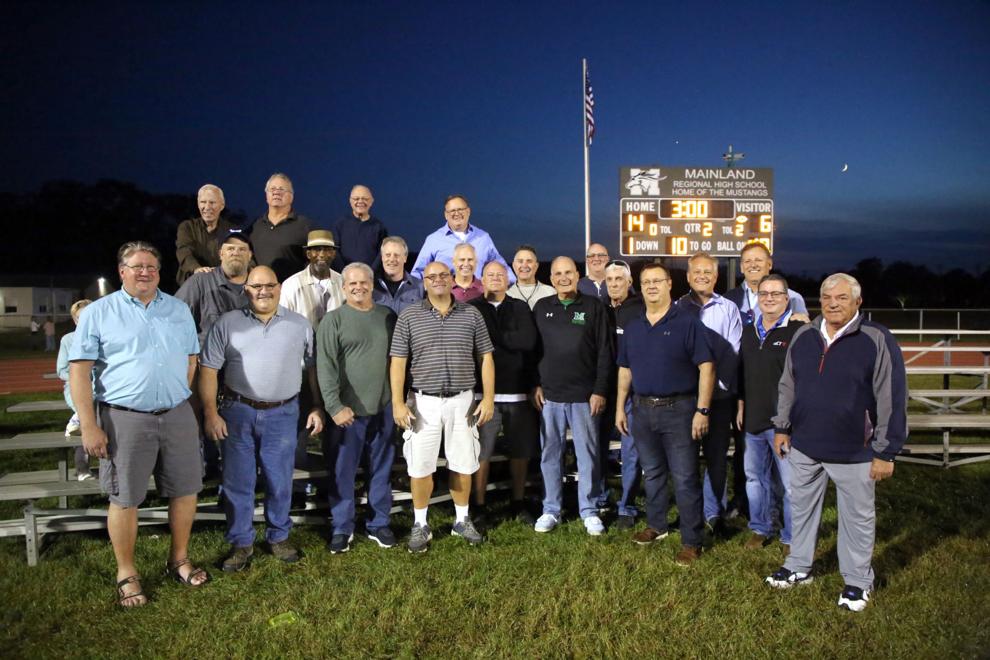 Mainland Vineland Football
Mainland Vineland Football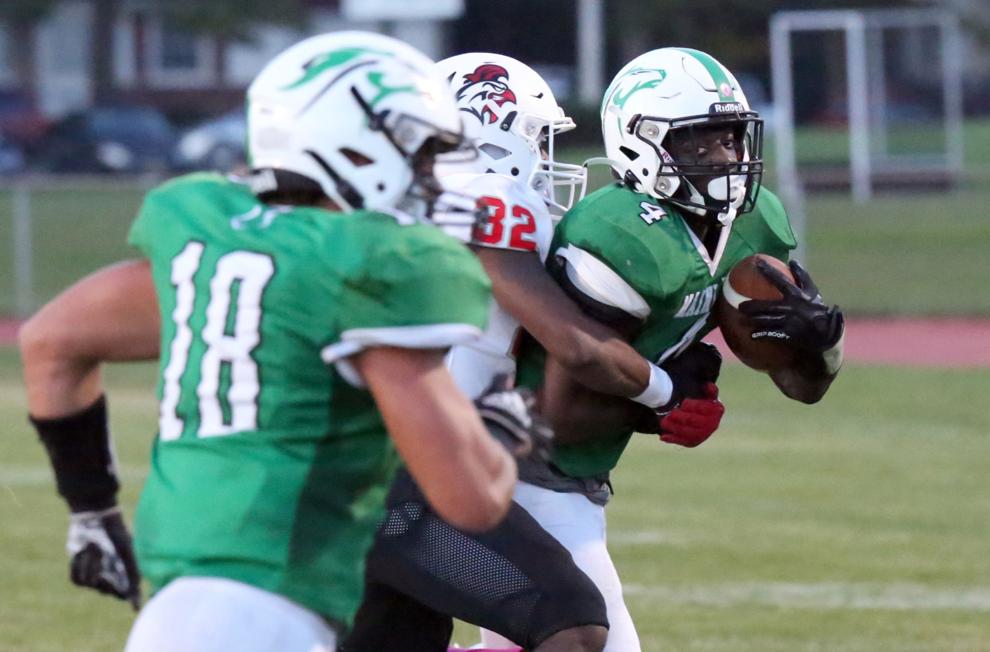 Mainland Vineland Football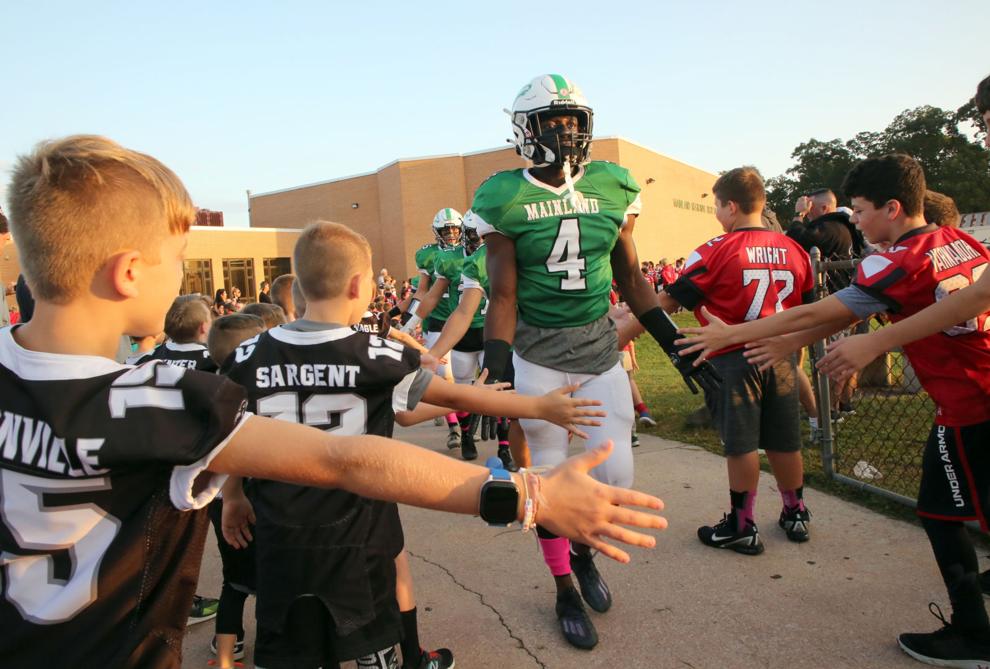 Mainland Vineland Football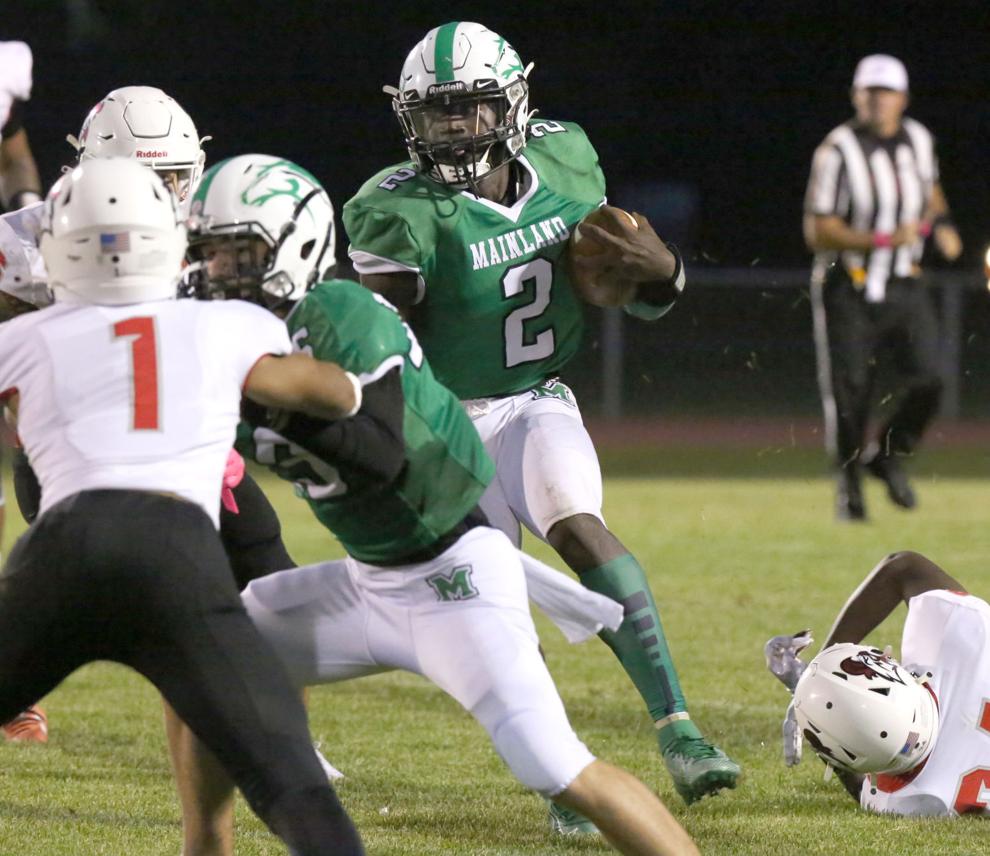 Mainland Vineland Football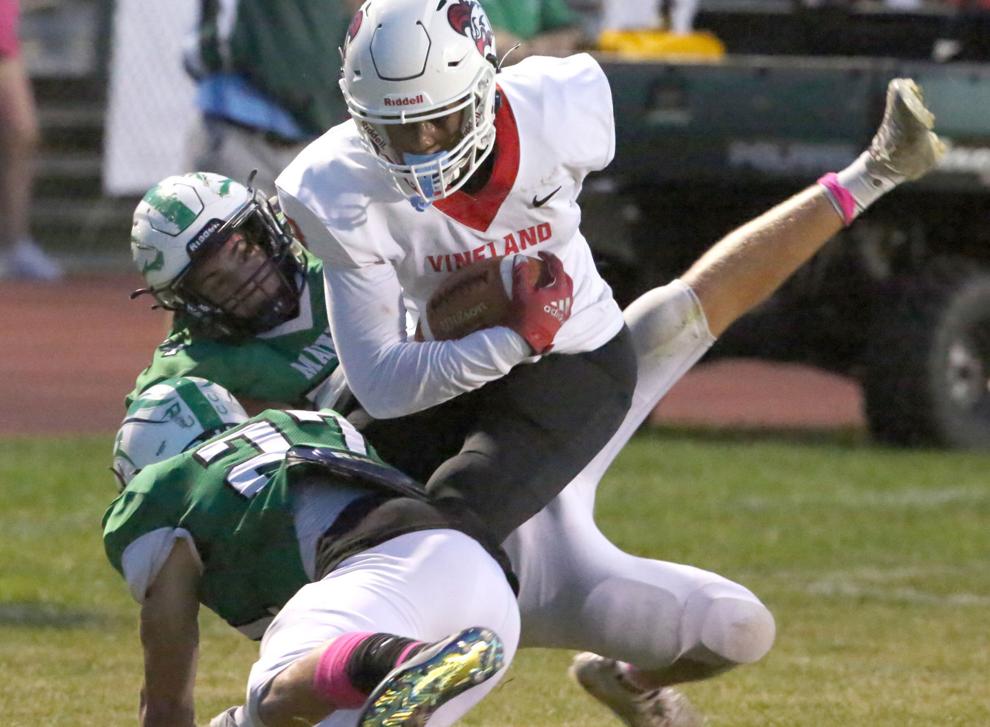 Mainland Vineland Football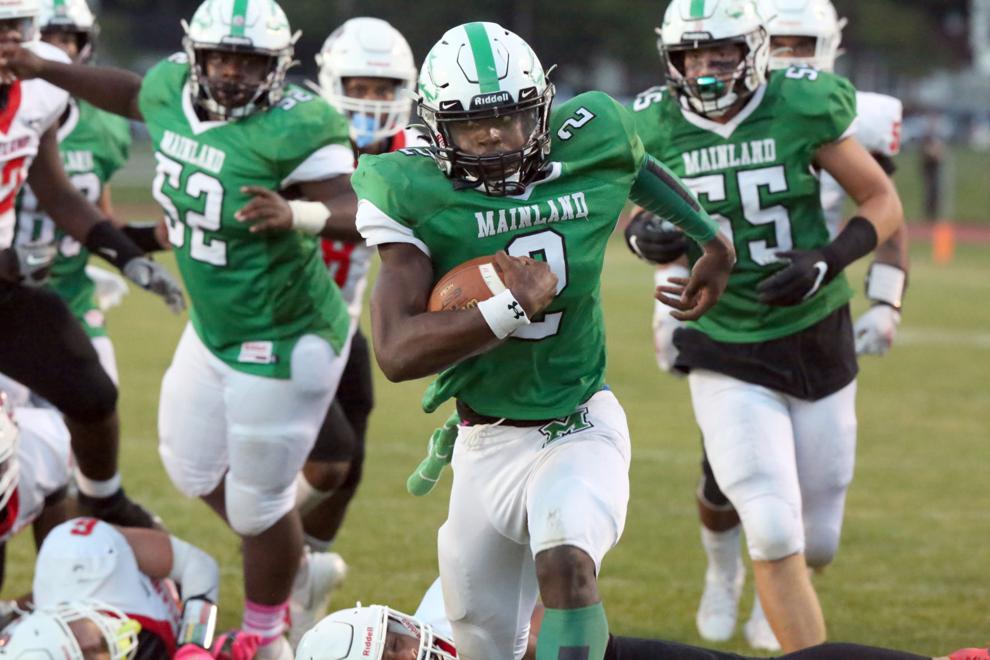 Mainland Vineland Football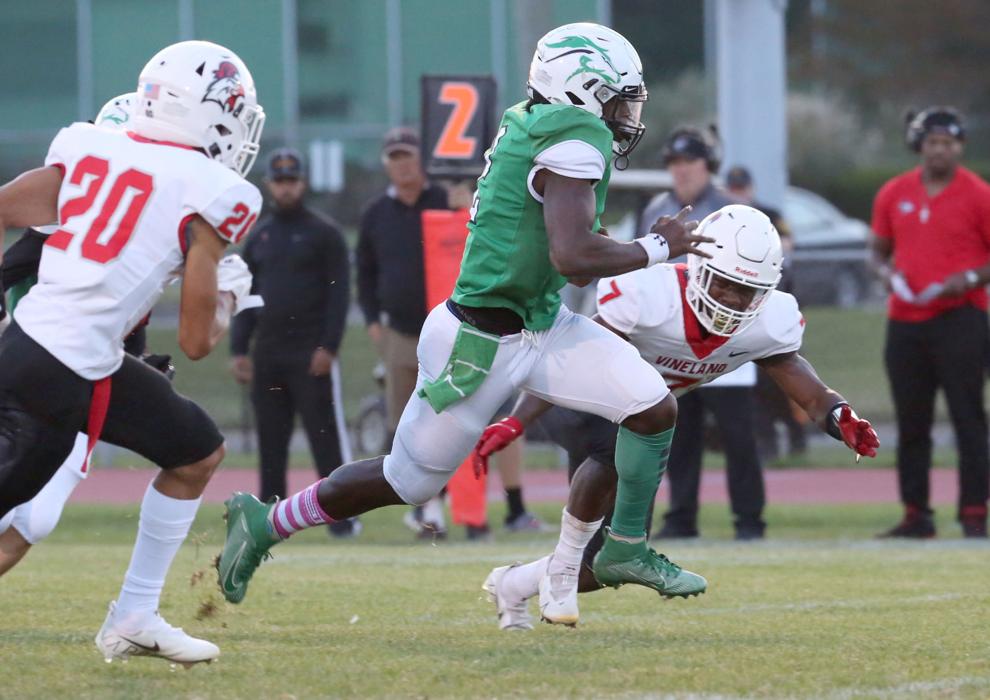 Mainland Vineland Football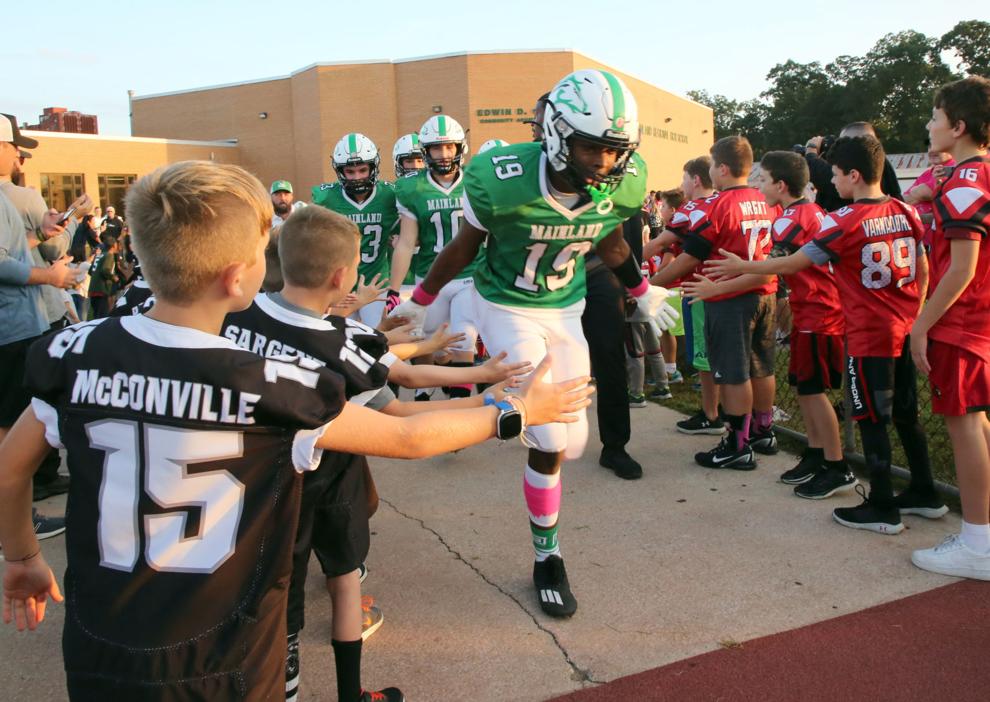 Mainland Vineland Football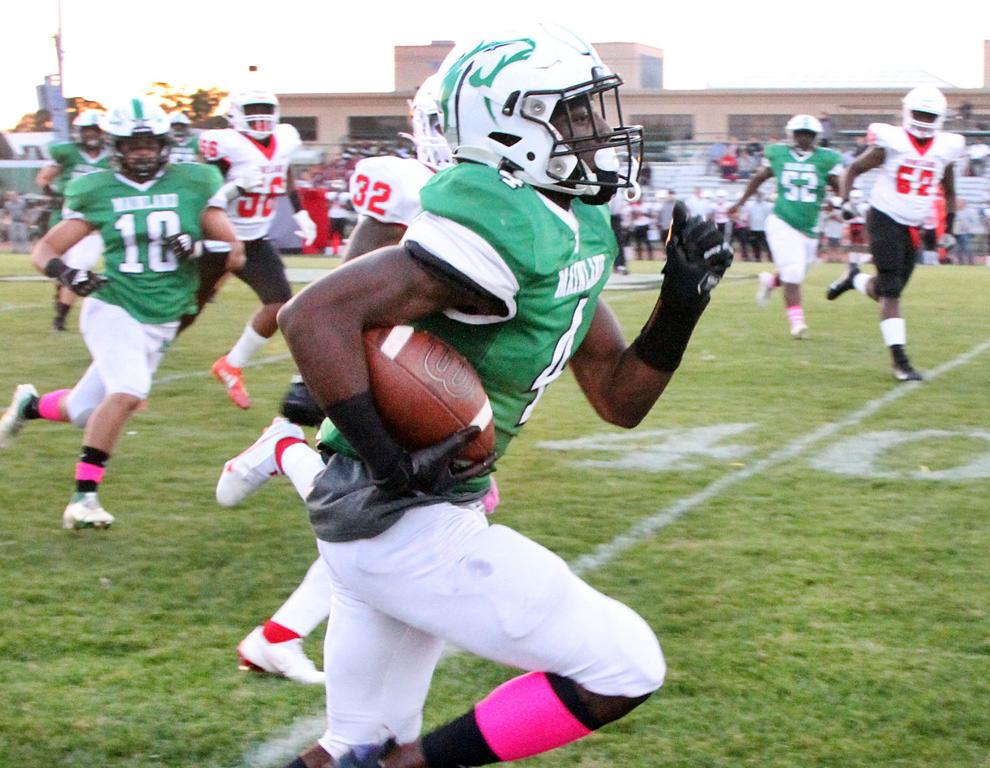 Mainland Vineland Football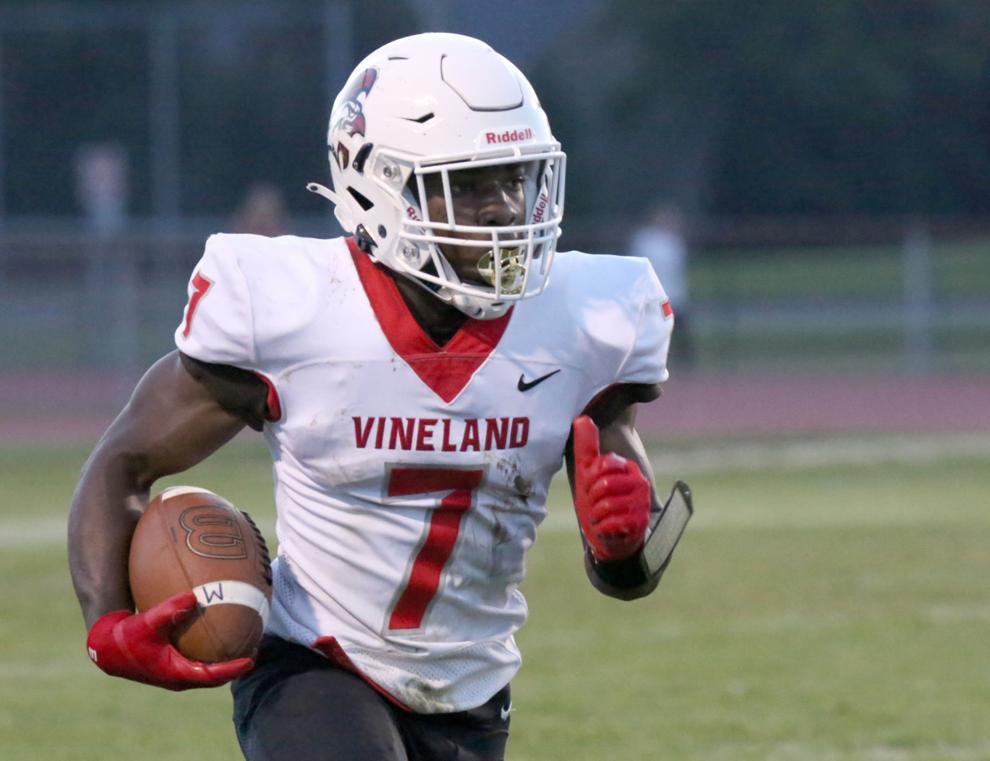 Mainland Vineland Football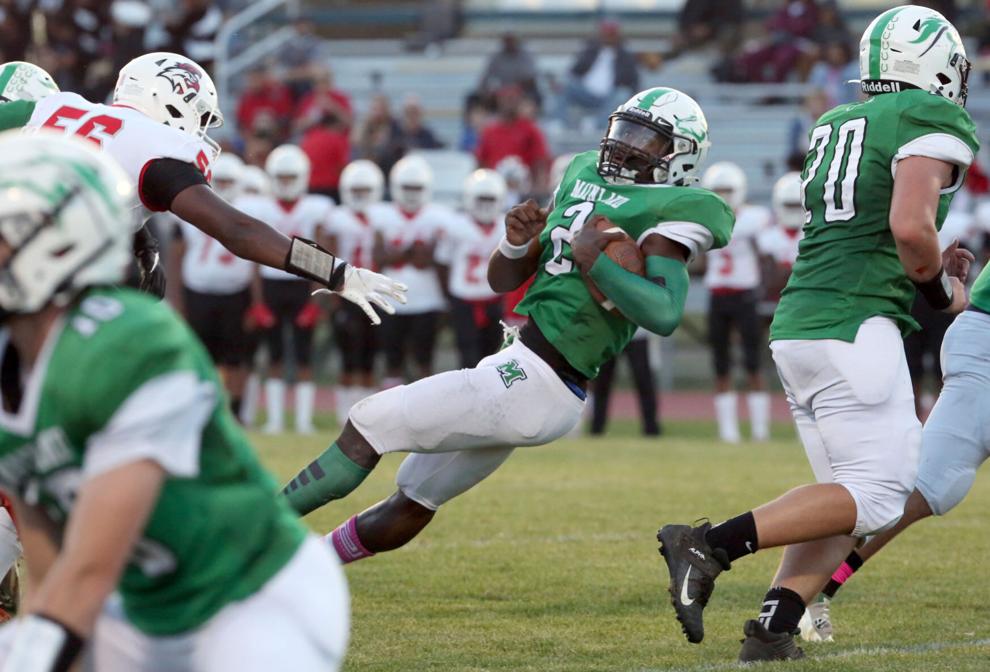 Mainland Vineland Football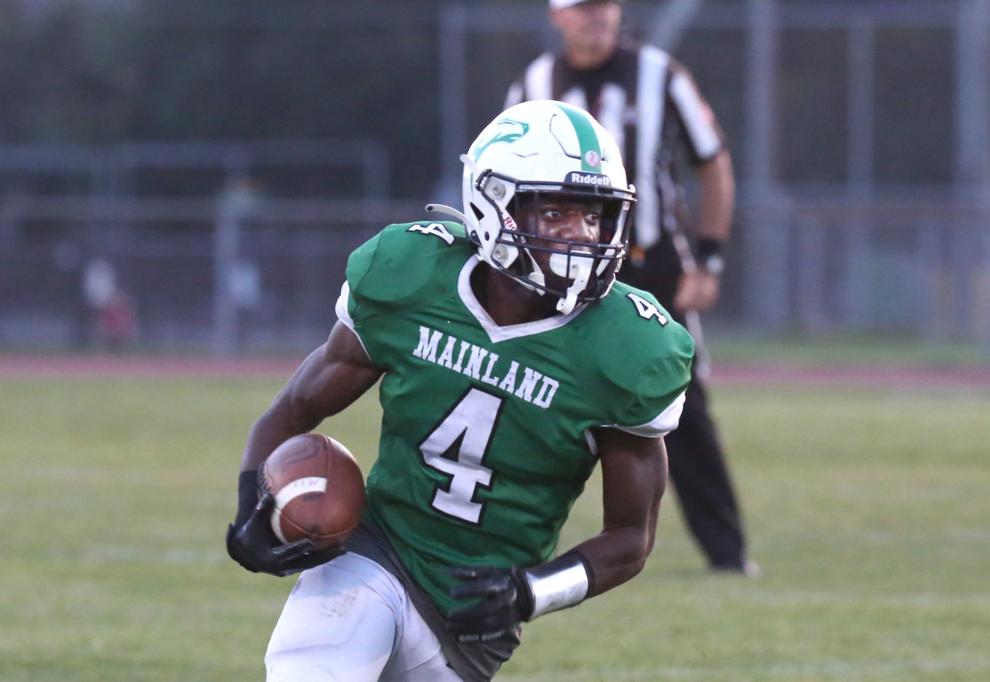 Mainland Vineland Football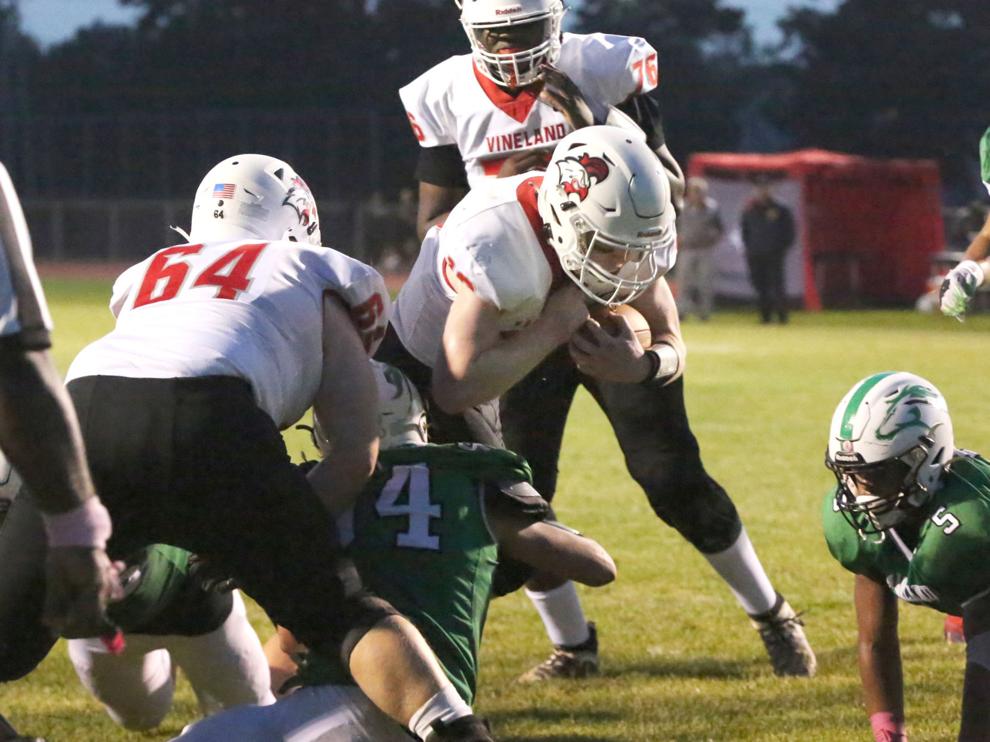 Mainland Vineland Football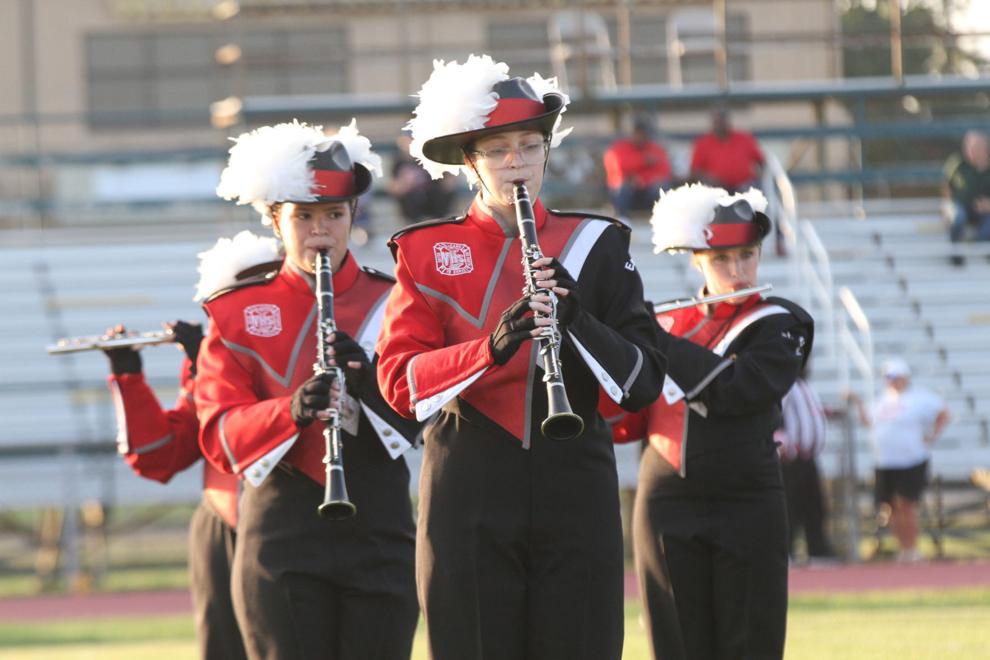 Mainland Vineland Football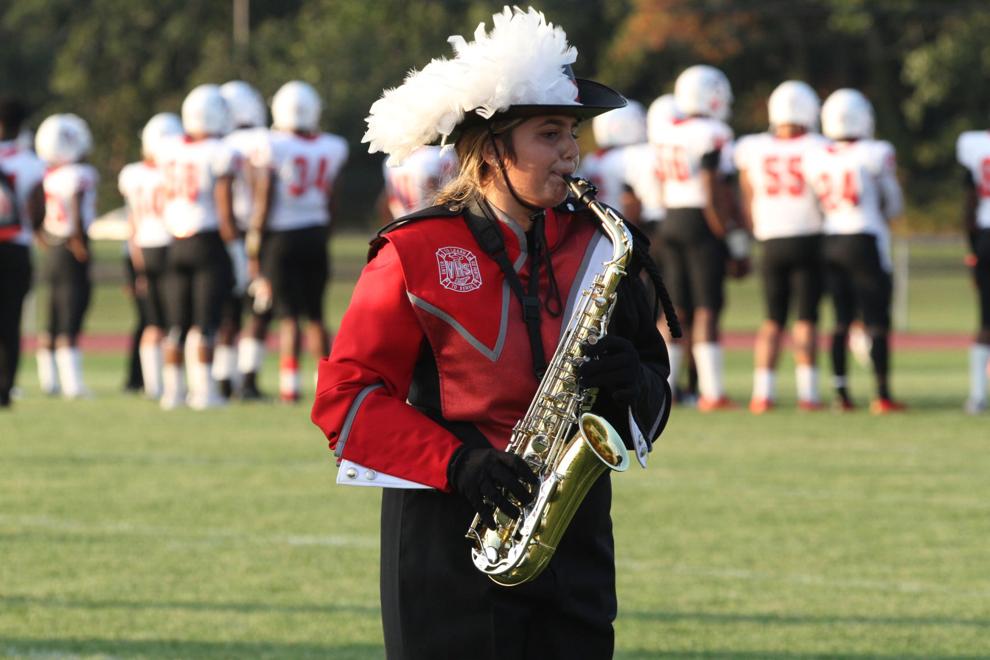 Mainland Vineland Football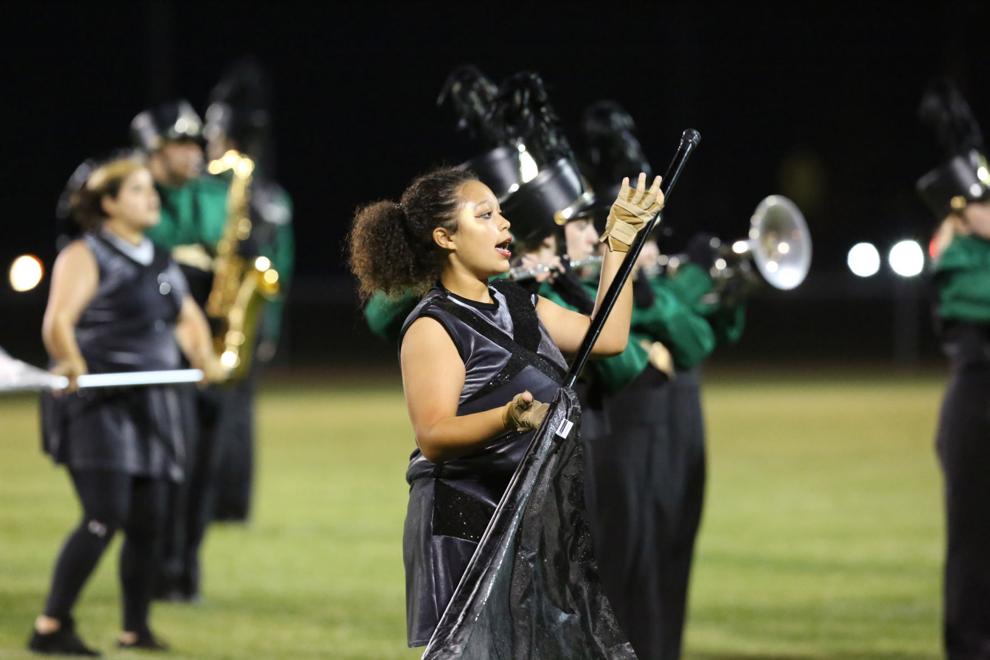 Mainland Vineland Football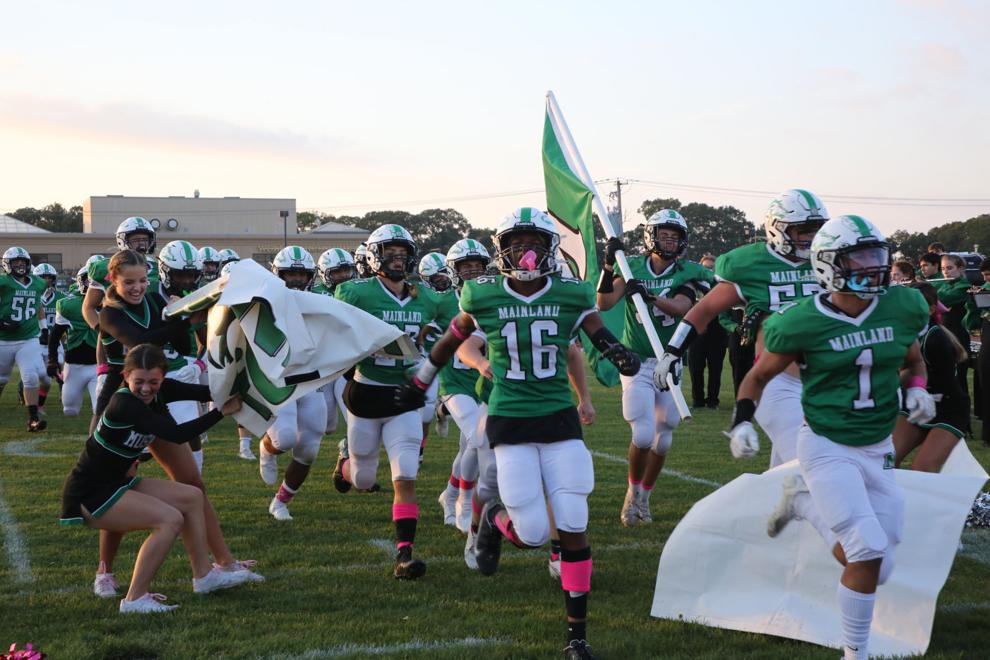 Mainland Vineland Football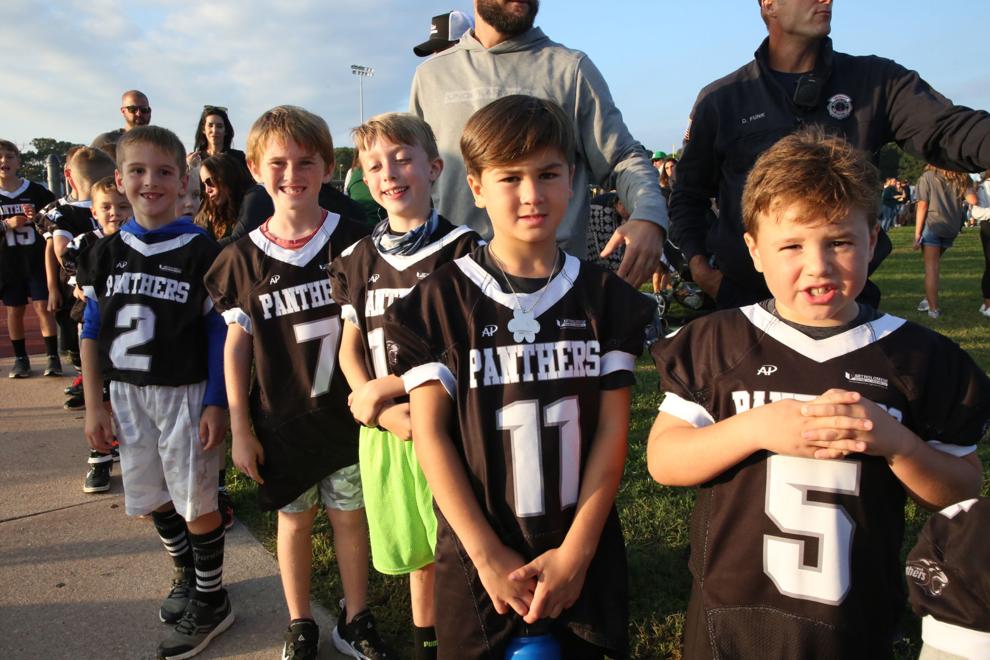 Mainland Vineland Football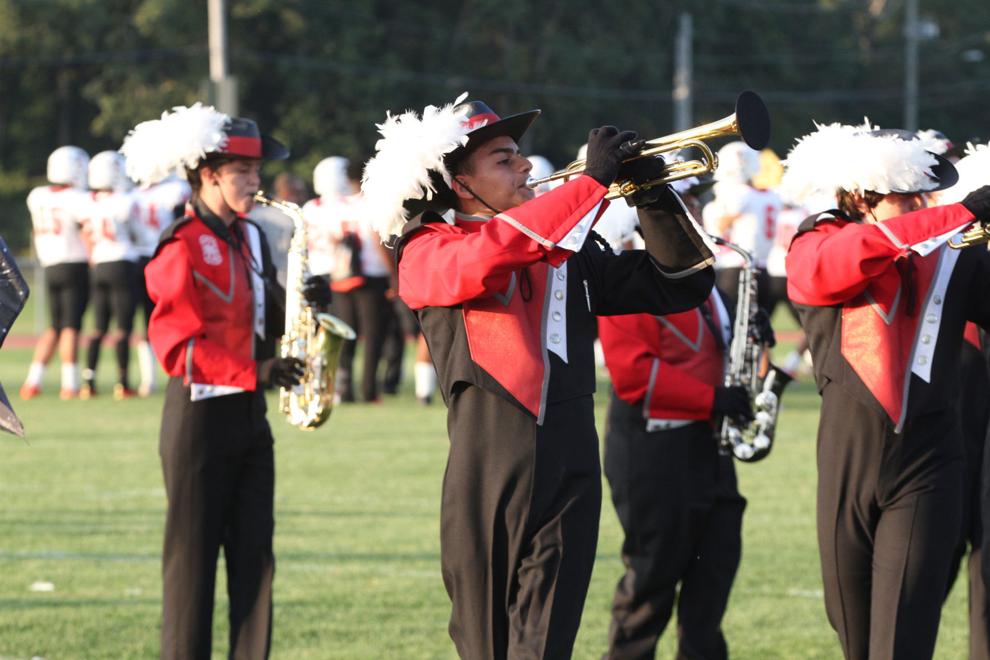 Mainland Vineland Football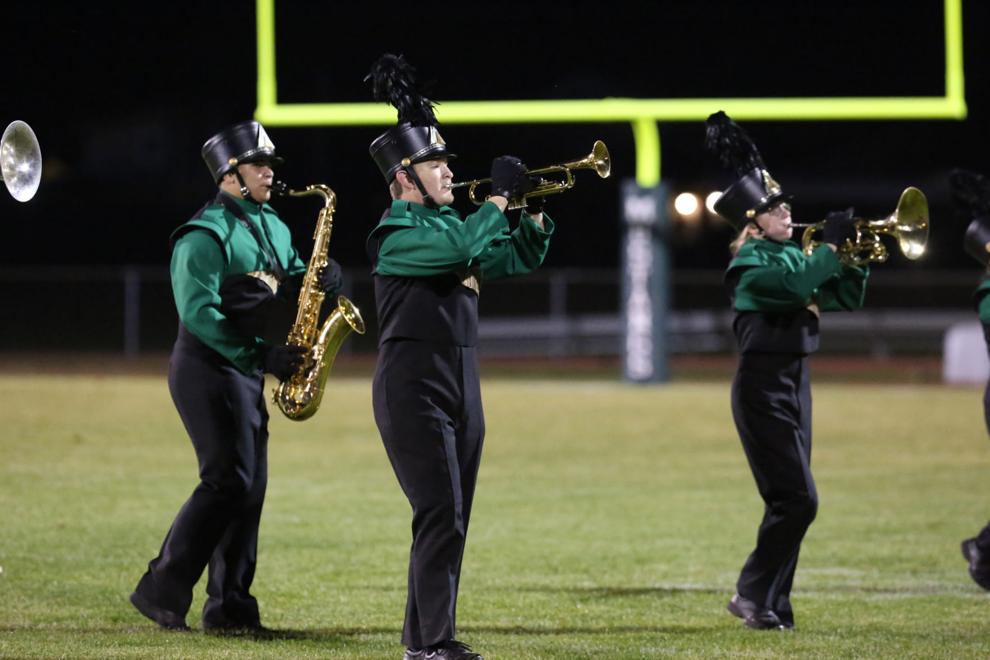 Mainland Vineland Football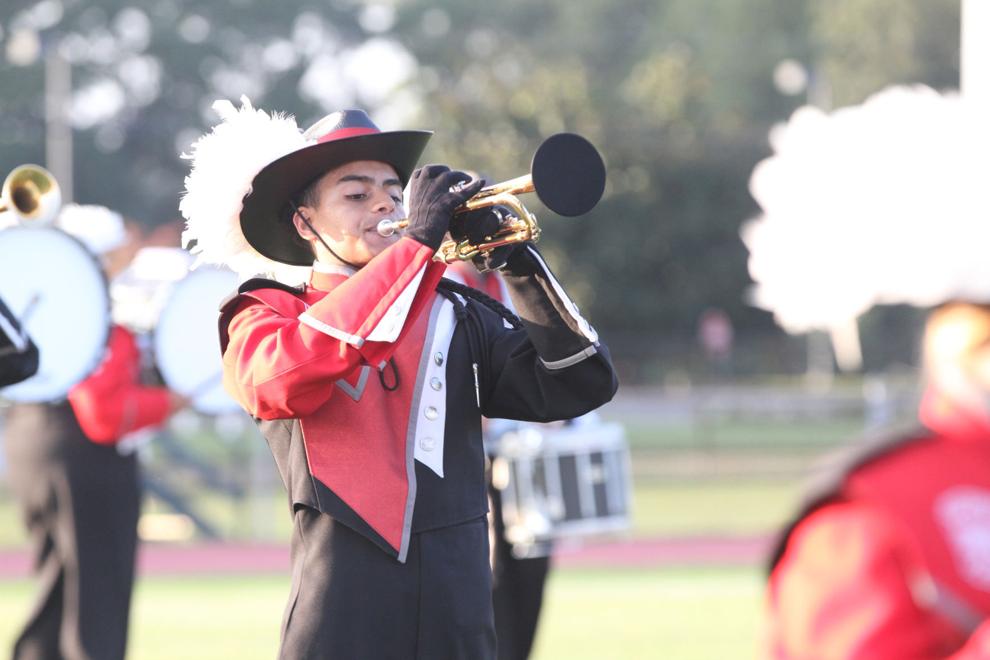 Mainland Vineland Football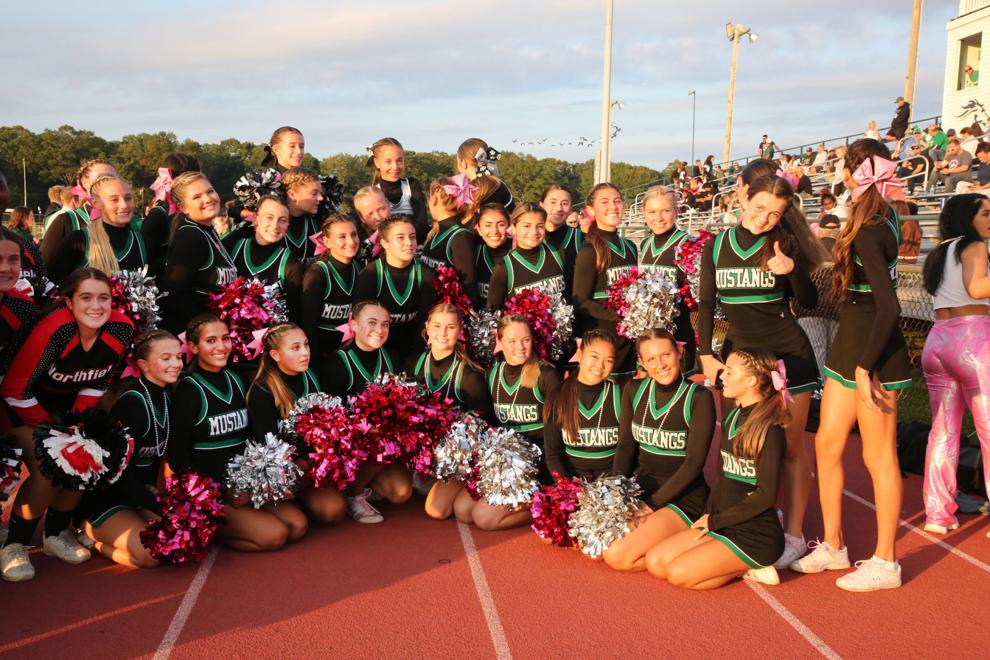 Mainland Vineland Football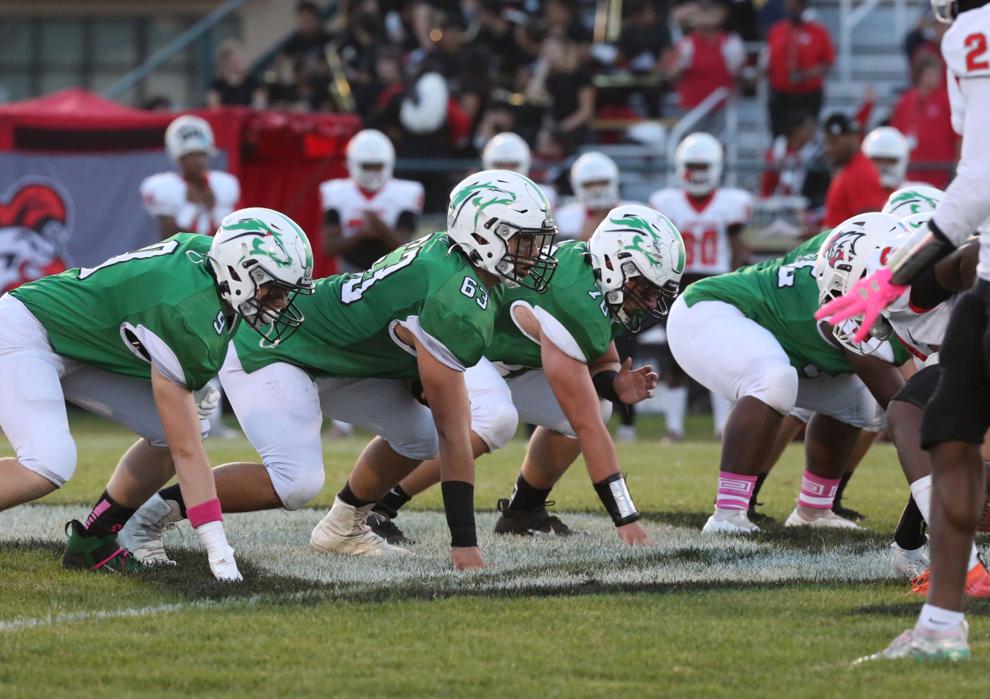 Mainland Vineland Football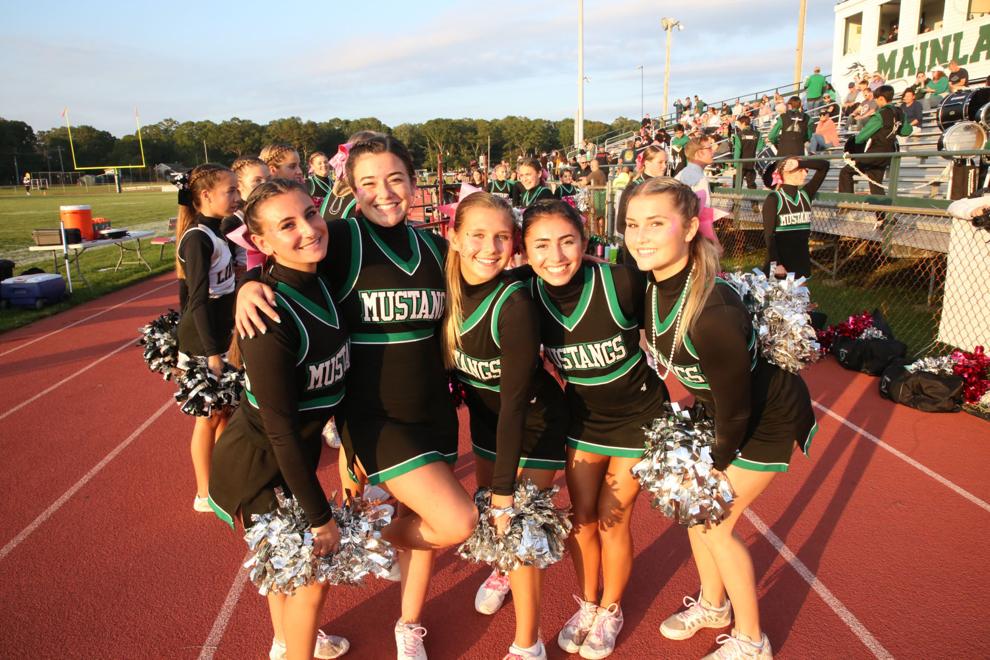 Mainland Vineland Football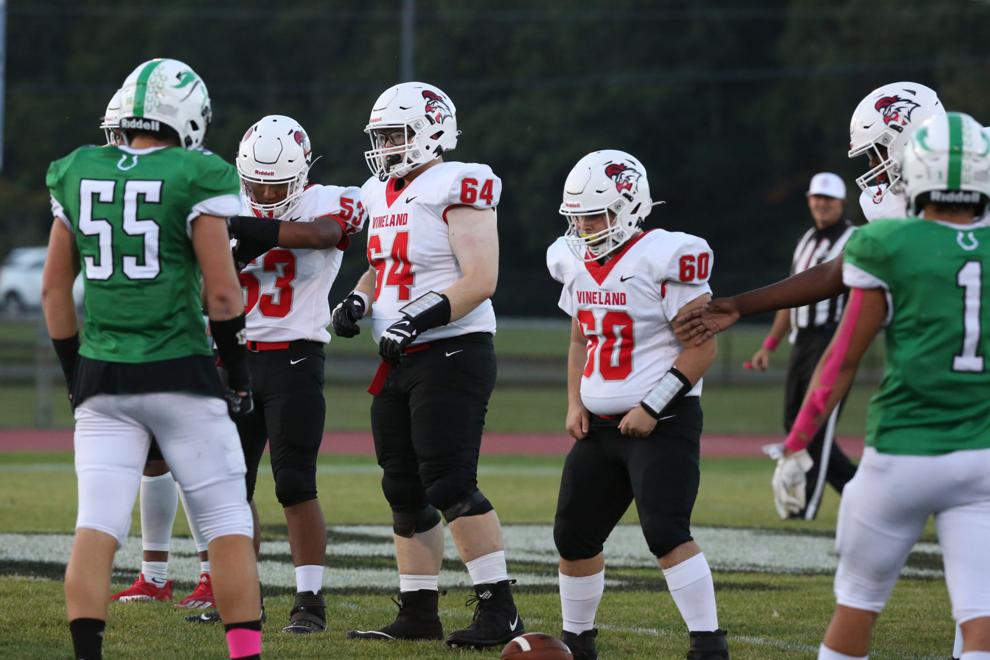 Mainland Vineland Football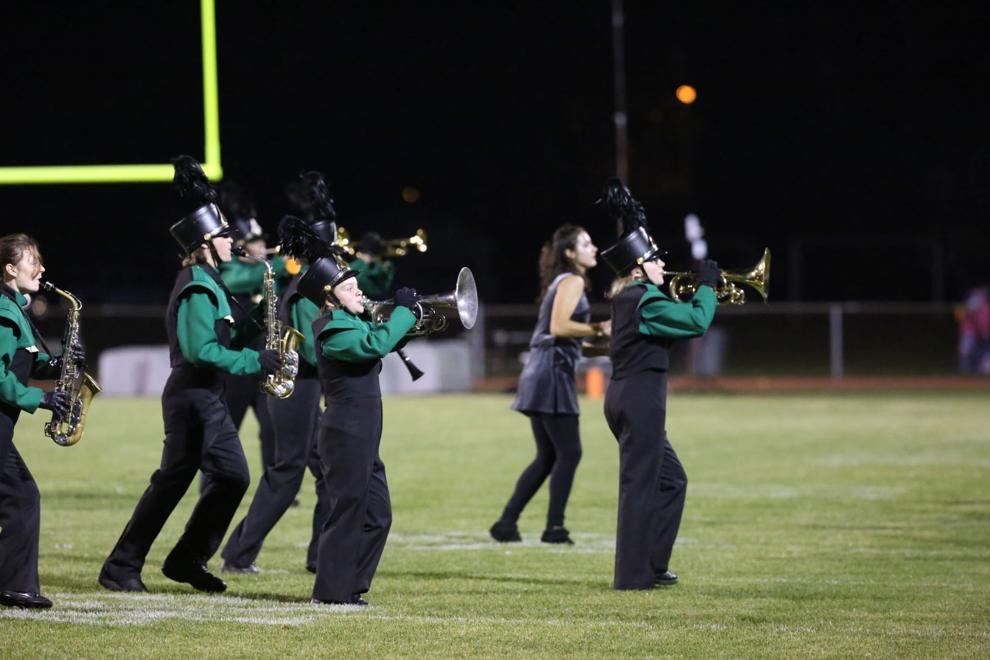 Mainland Vineland Football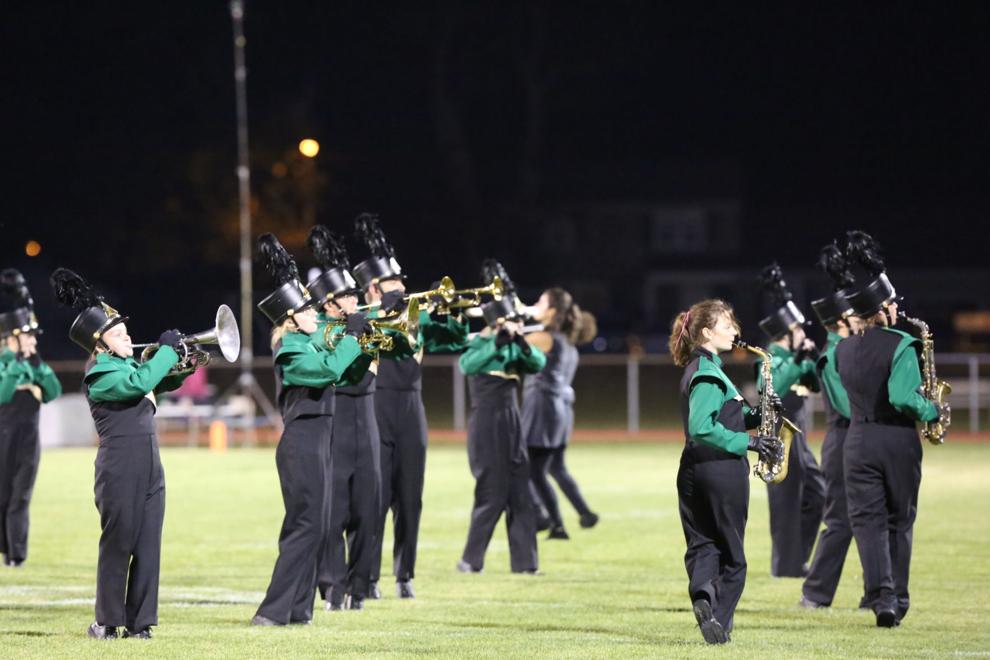 Mainland Vineland Football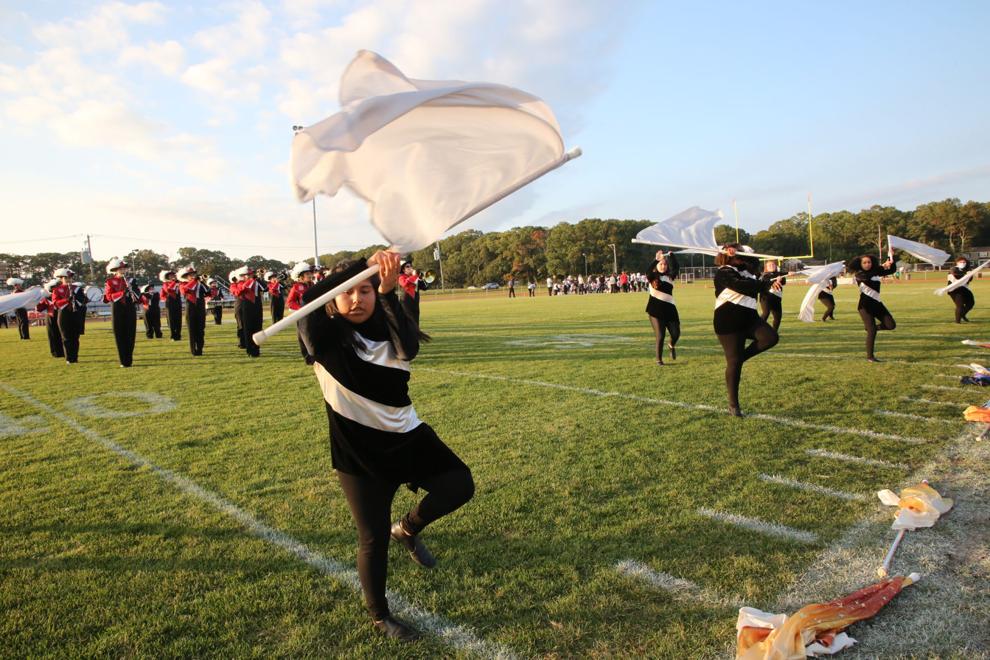 Mainland Vineland Football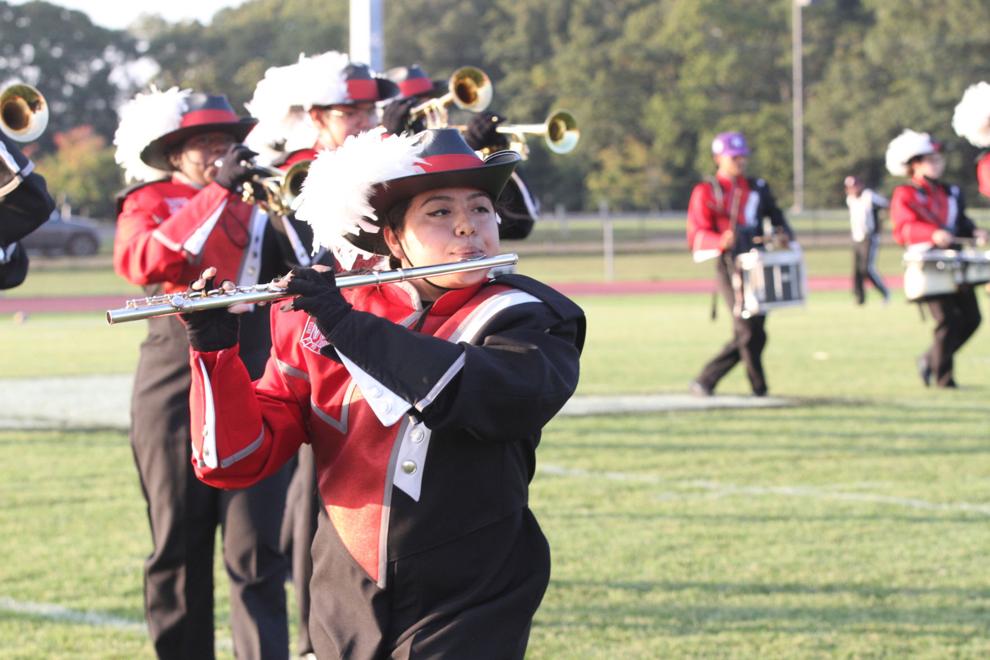 Mainland Vineland Football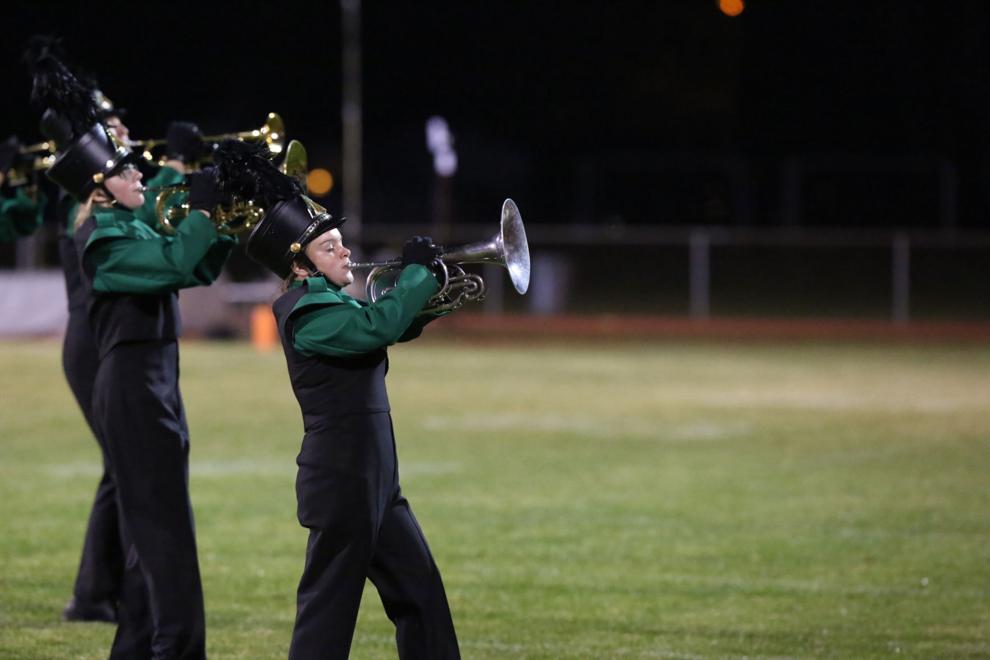 Mainland Vineland Football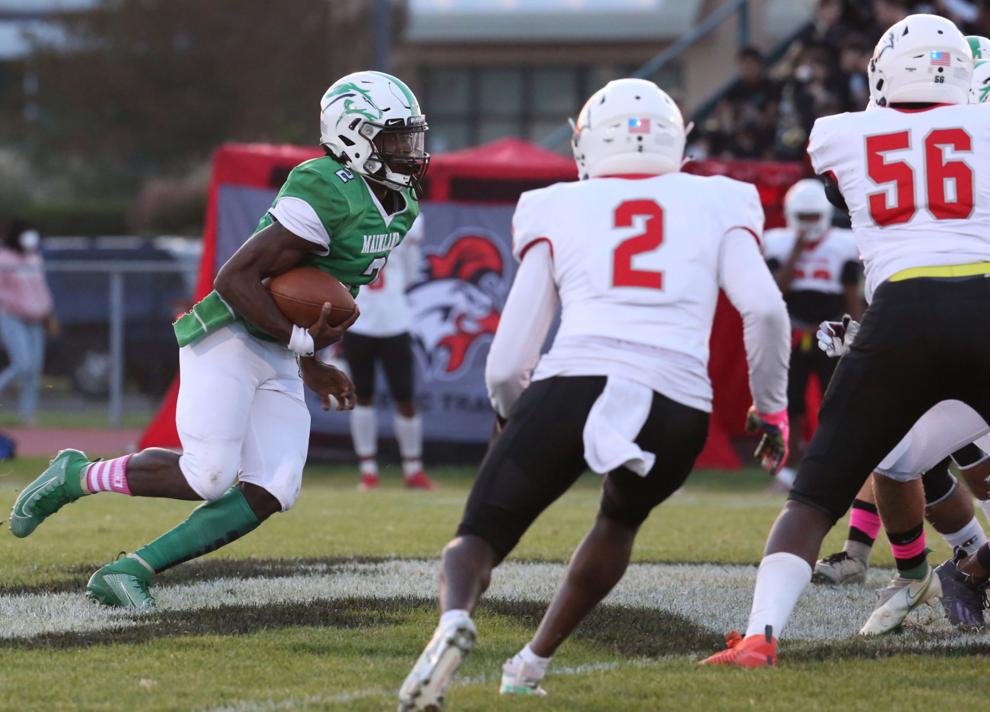 Mainland Vineland Football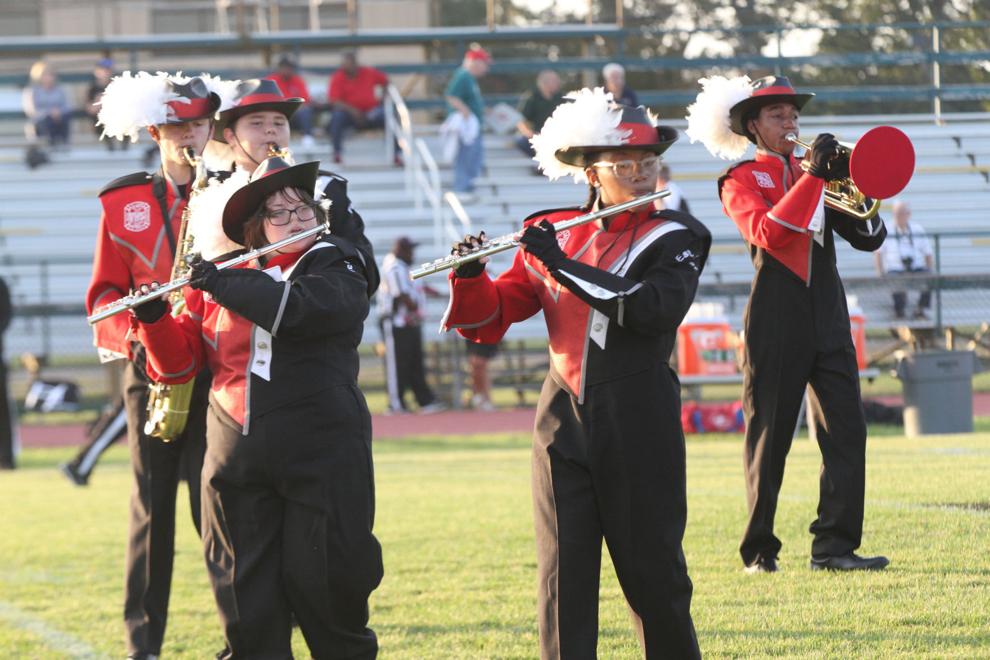 Mainland Vineland Football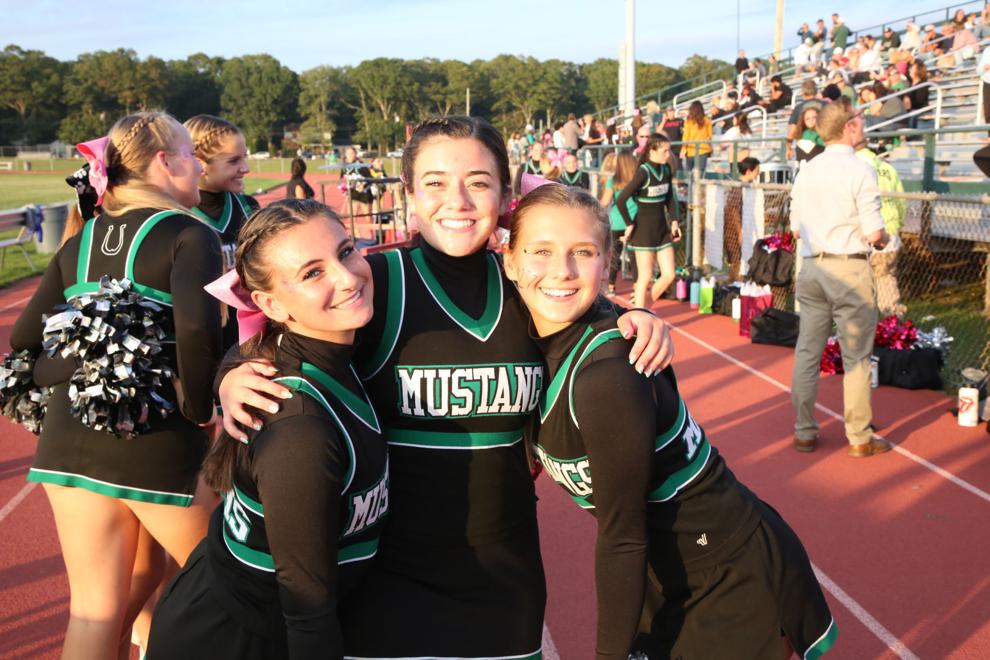 Mainland Vineland Football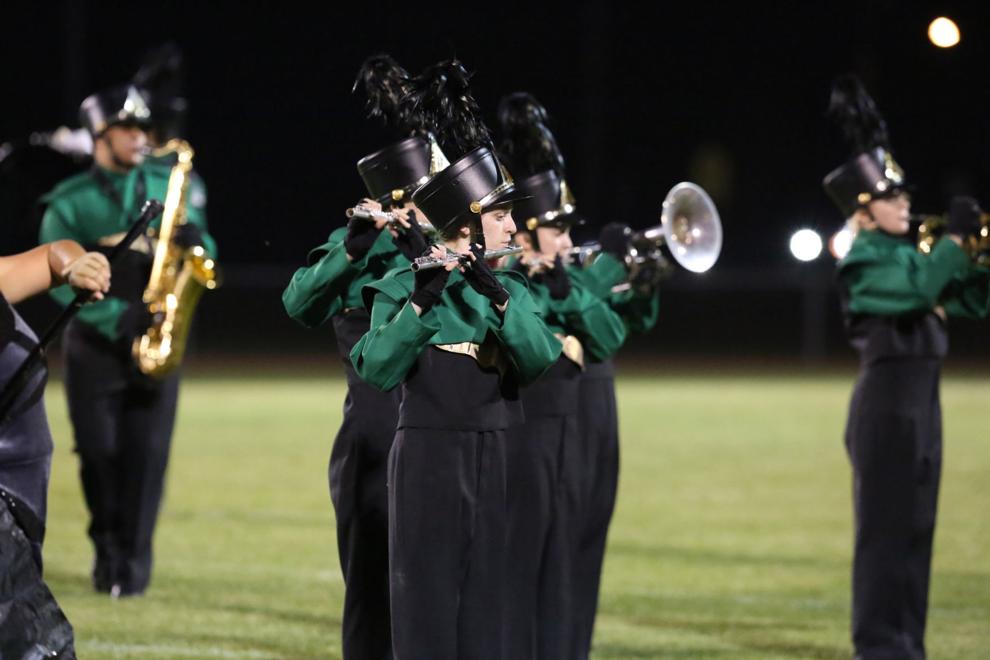 Mainland Vineland Football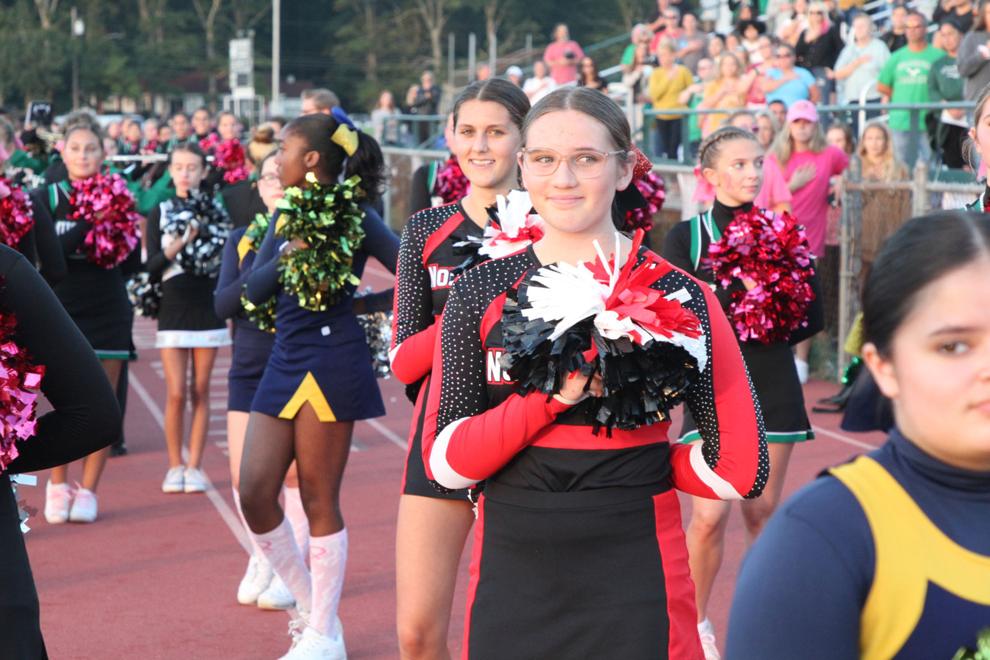 Mainland Vineland Football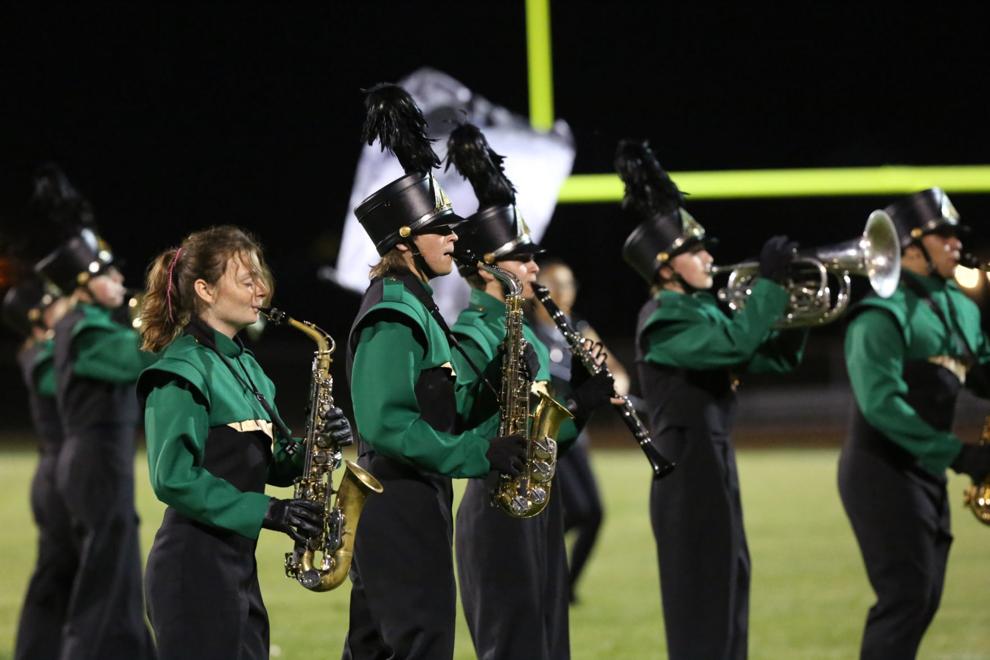 Mainland Vineland Football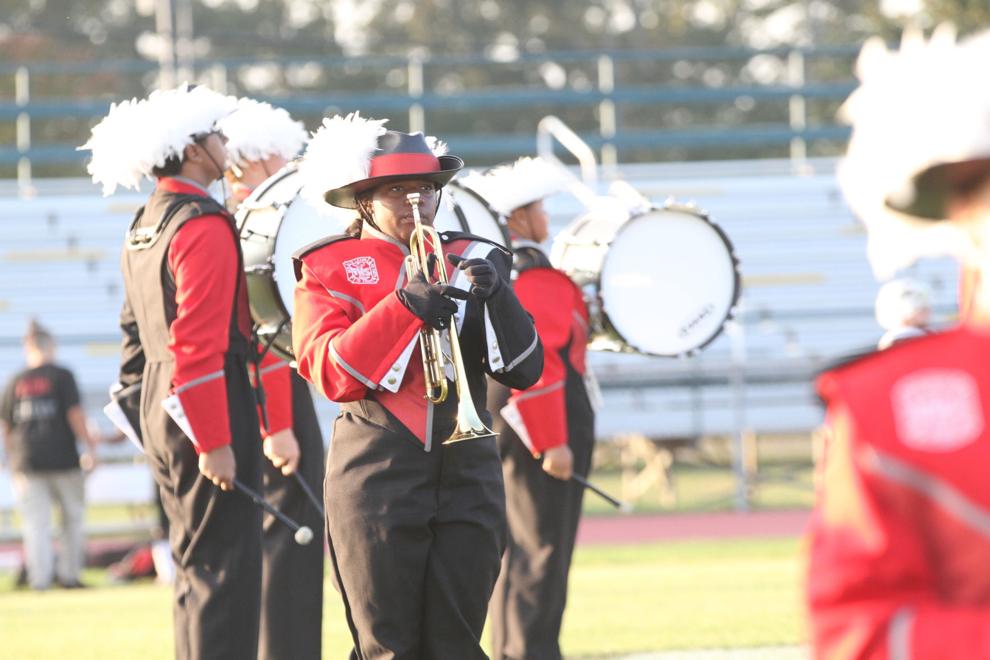 Mainland Vineland Football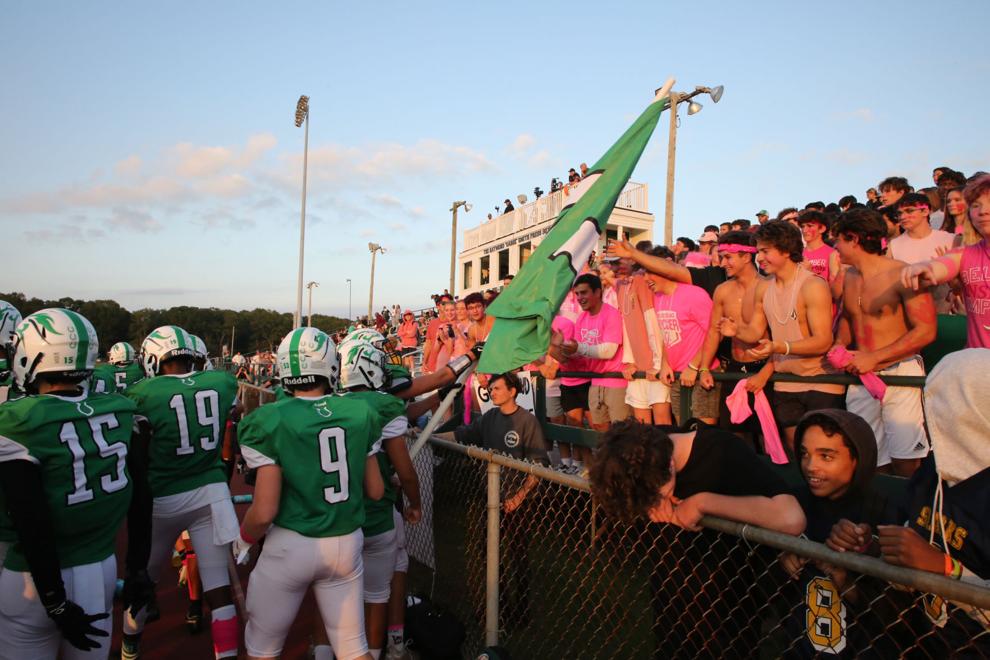 Mainland Vineland Football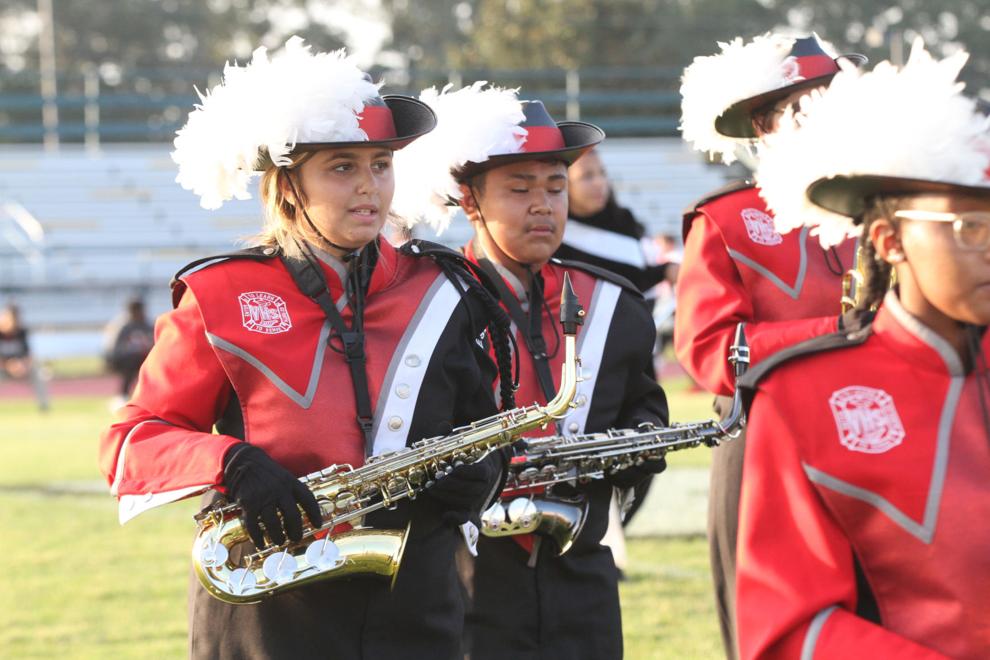 Mainland Vineland Football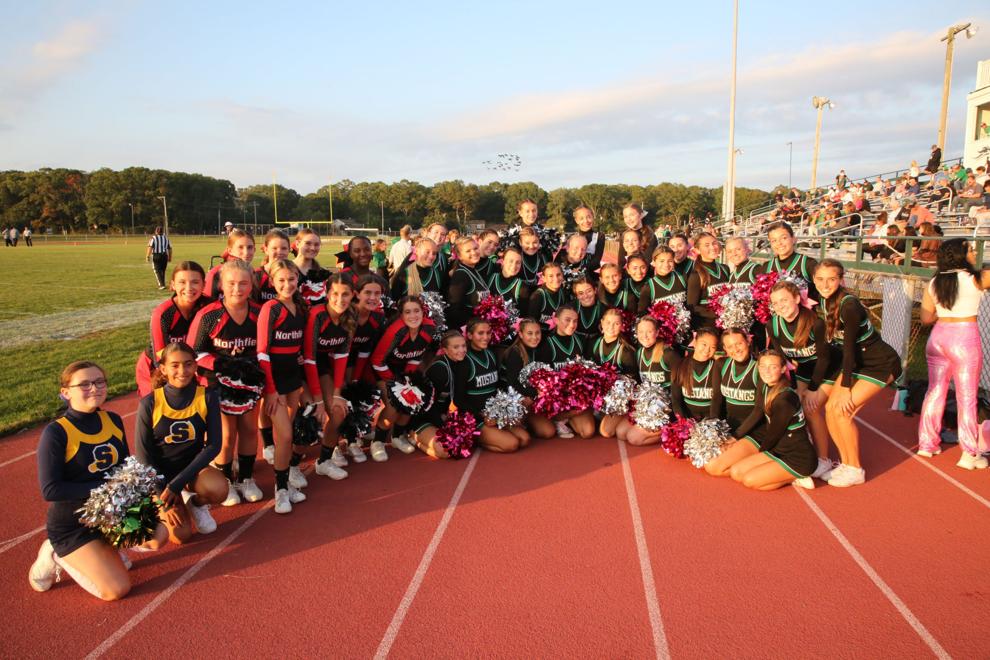 Mainland Vineland Football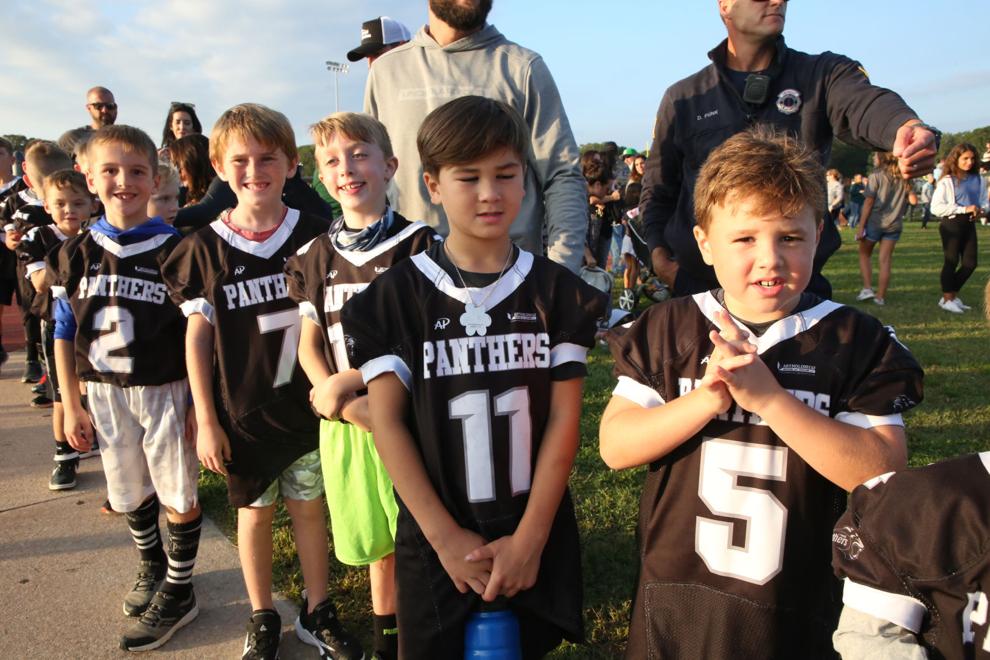 Mainland Vineland Football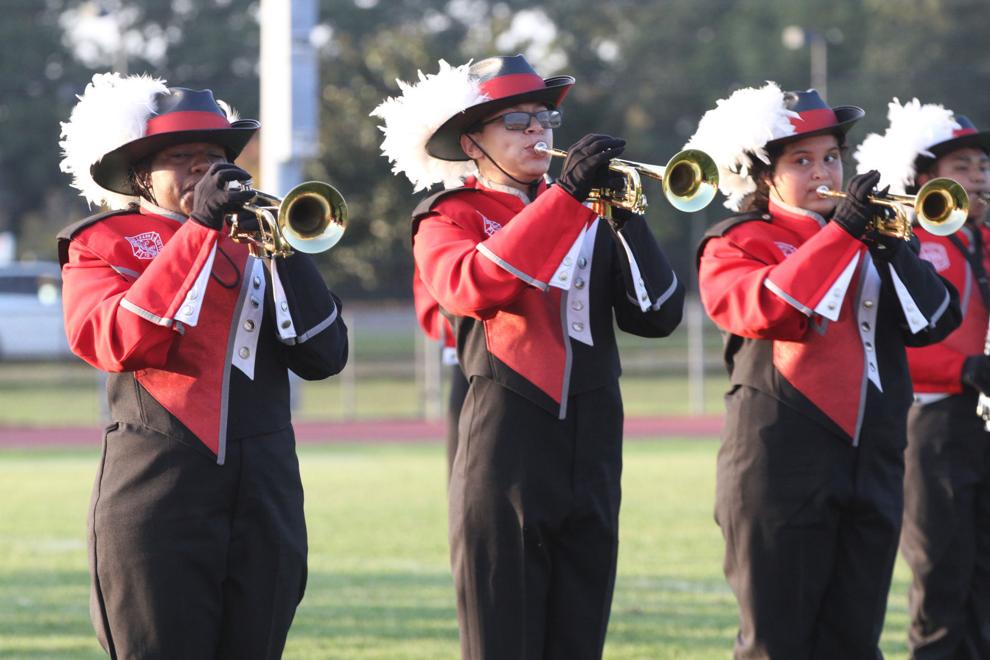 Mainland Vineland Football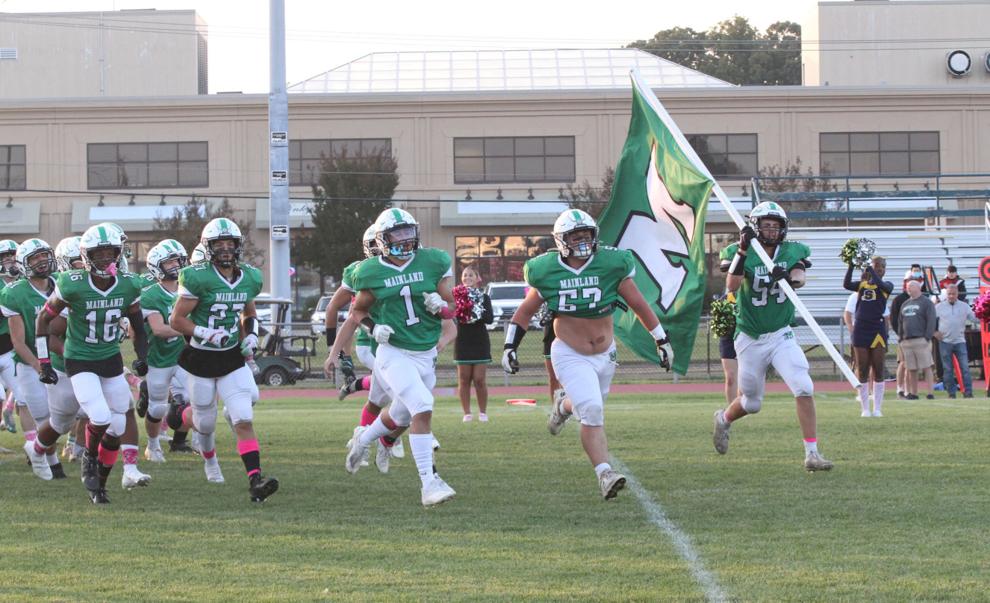 Mainland Vineland Football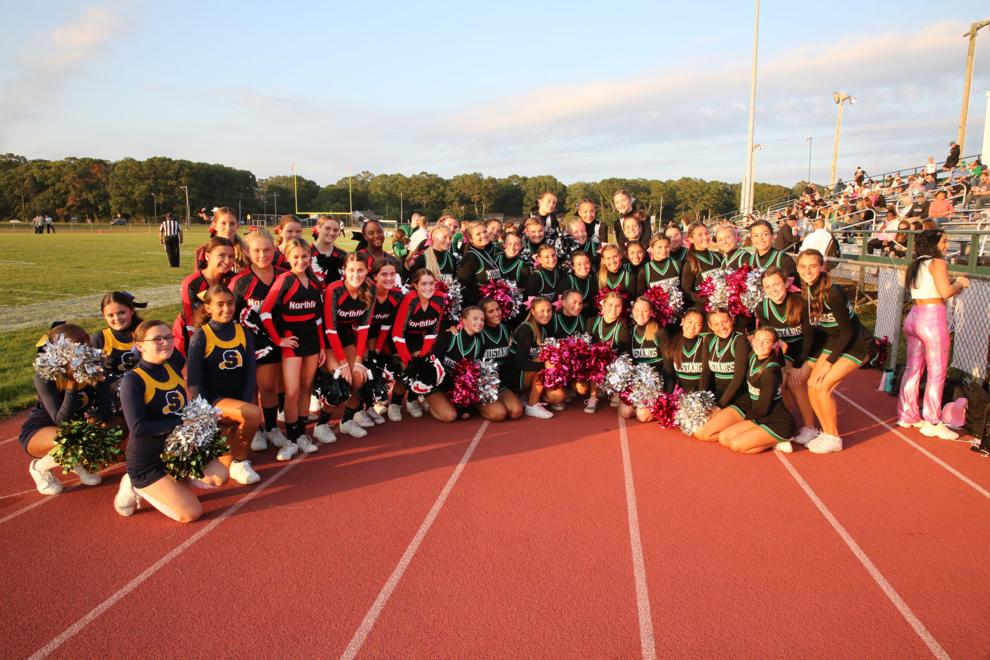 Mainland Vineland Football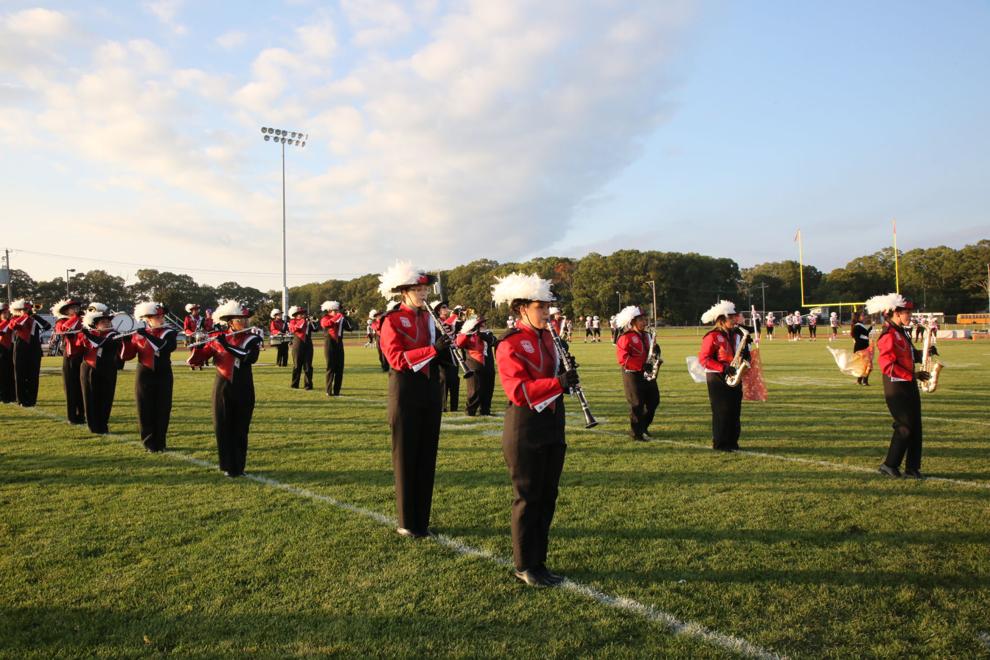 Mainland Vineland Football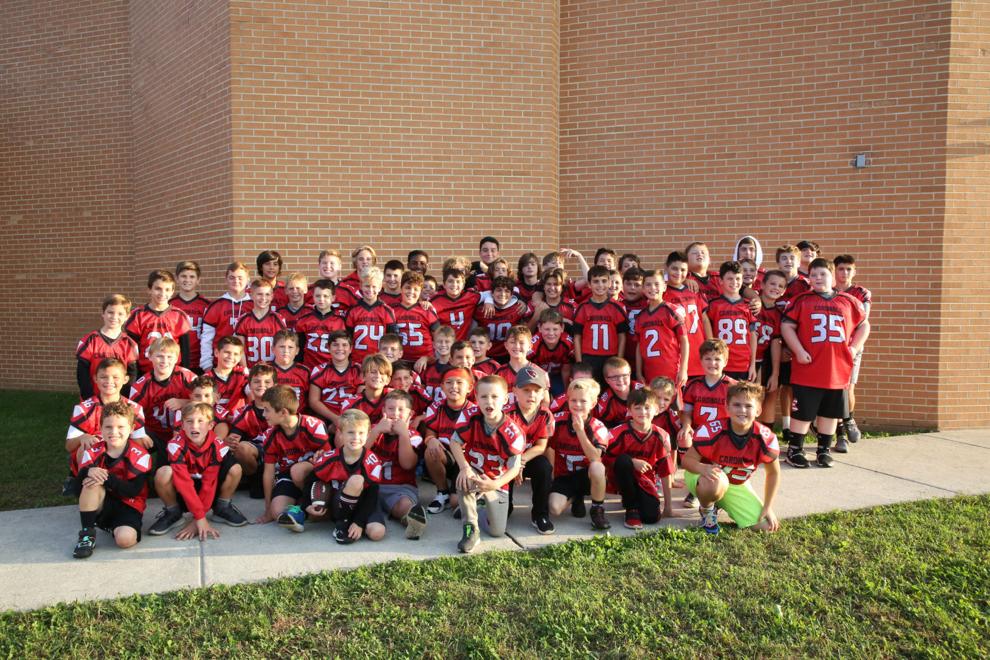 Mainland Vineland Football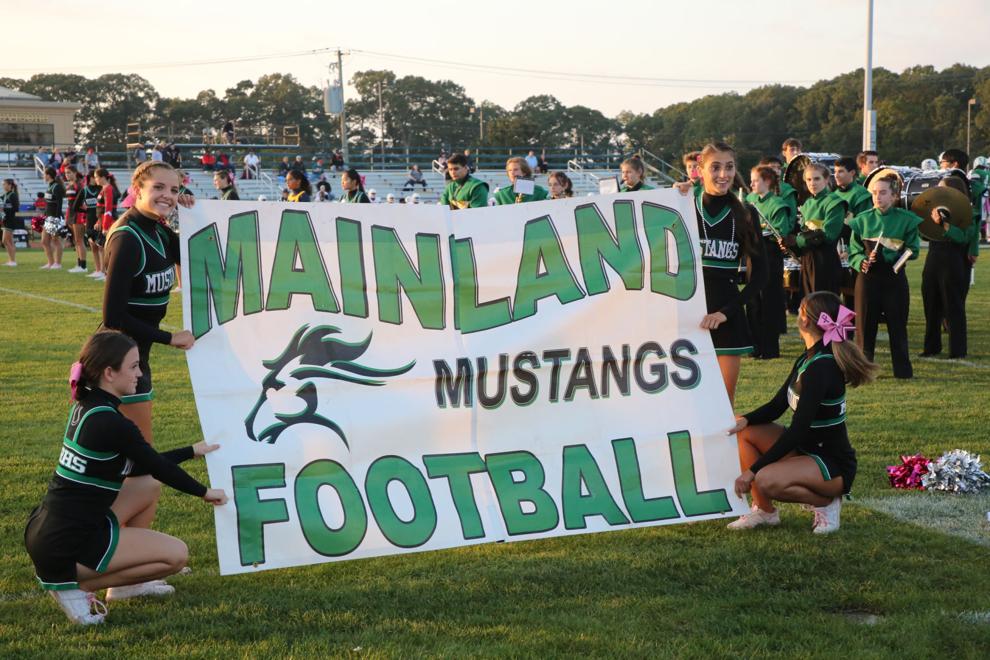 Mainland Vineland Football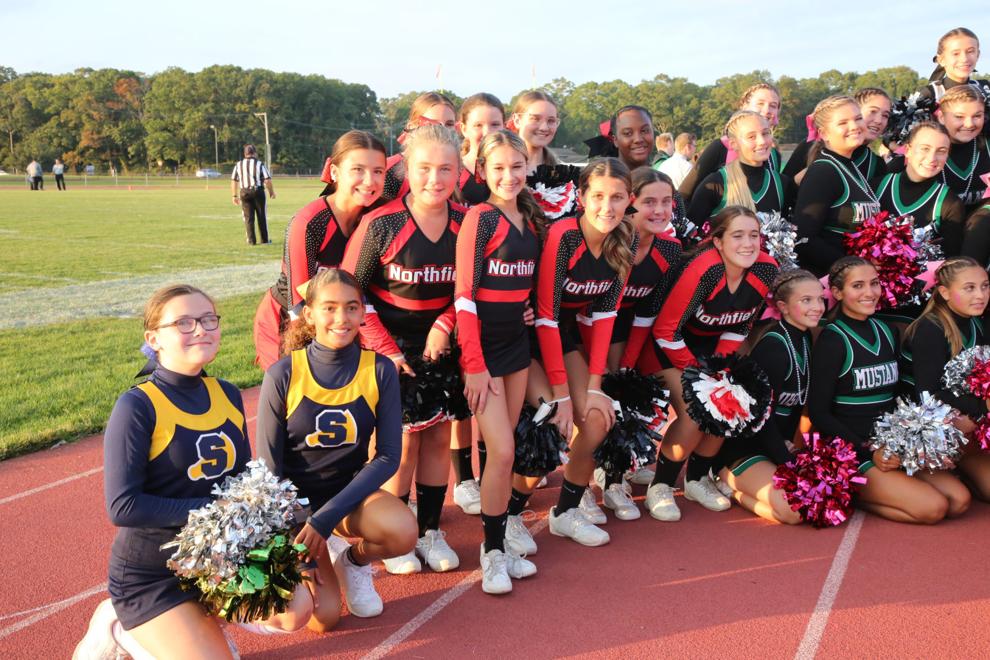 Mainland Vineland Football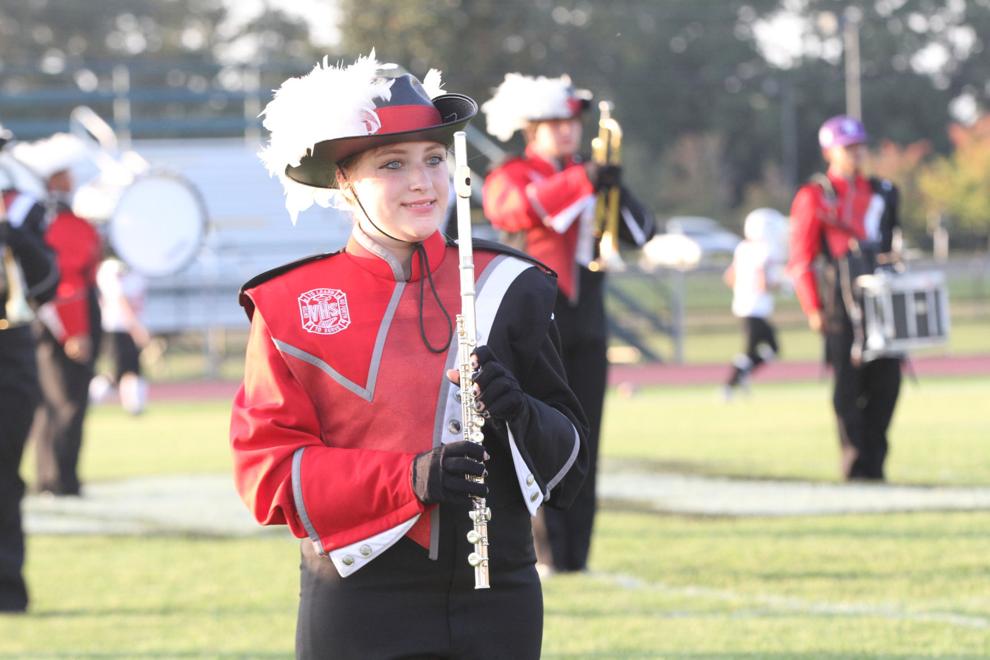 Mainland Vineland Football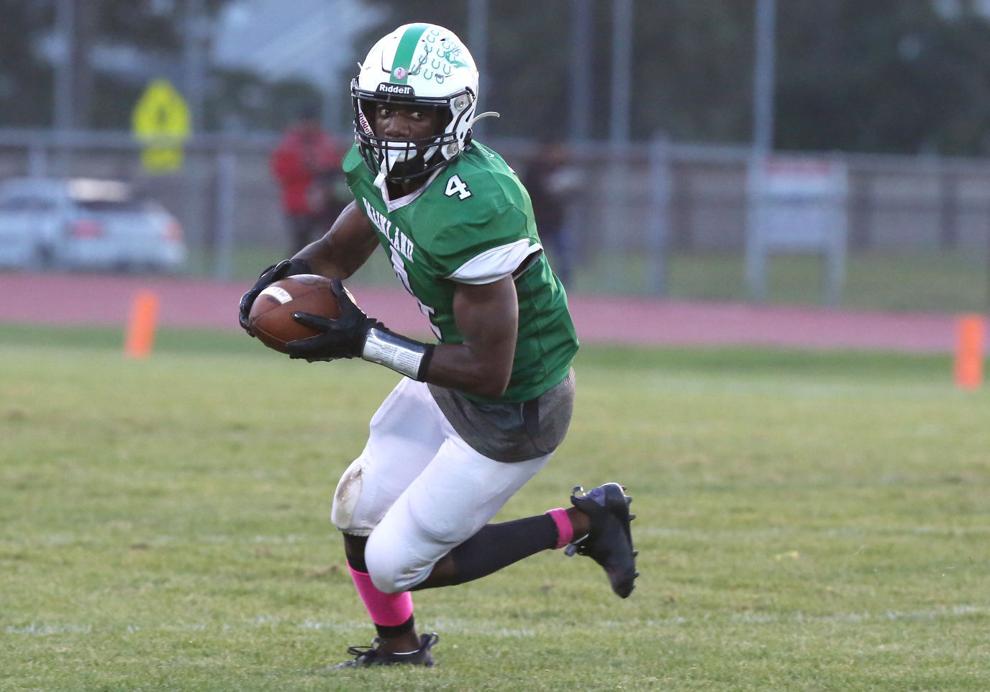 Mainland Vineland Football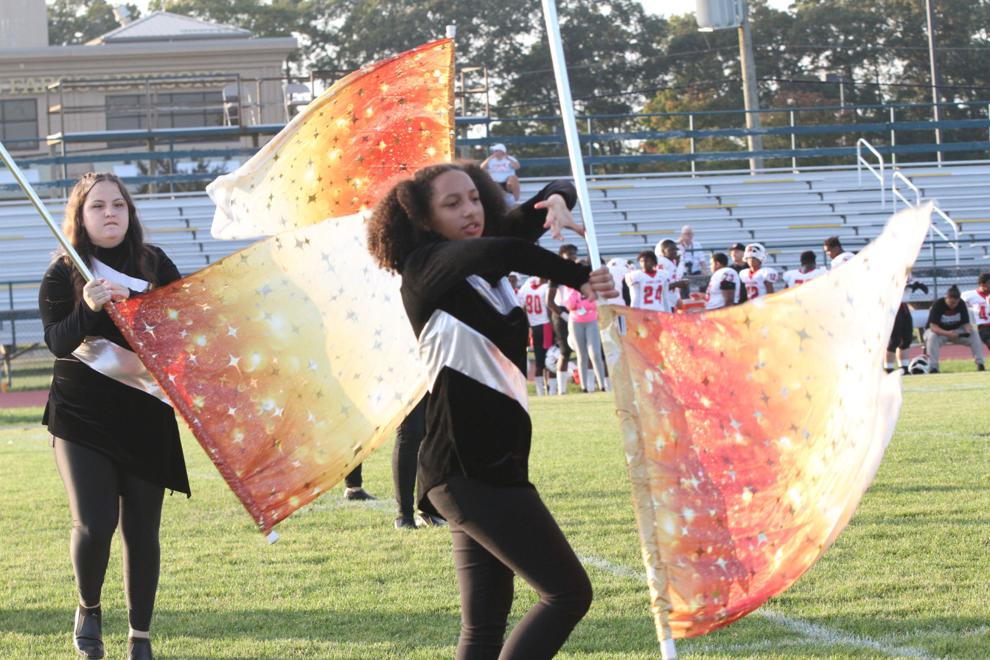 Mainland Vineland Football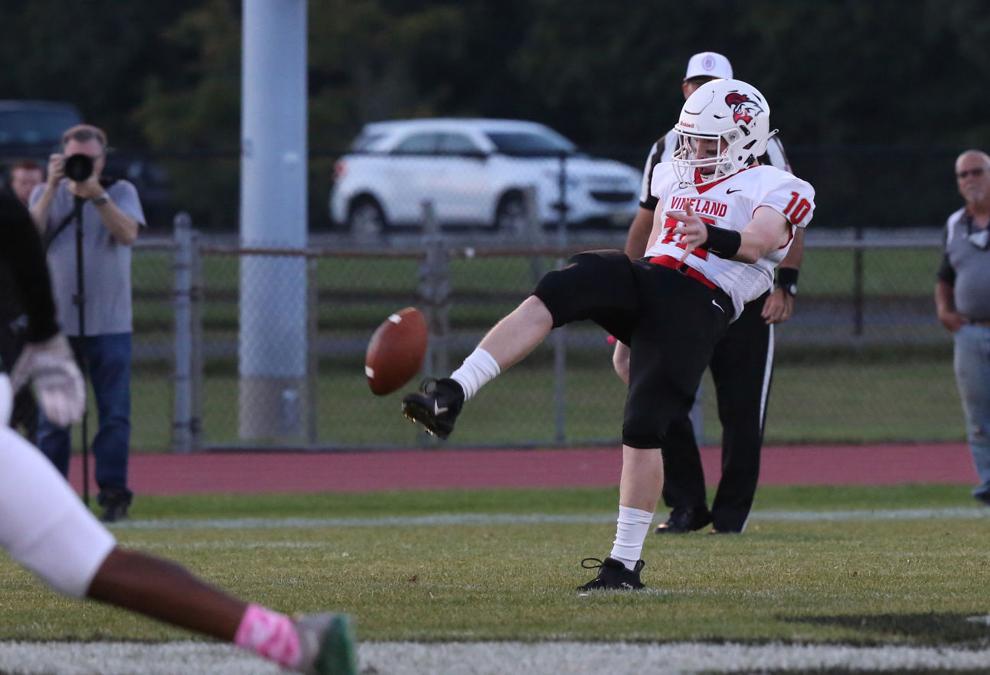 Mainland Vineland Football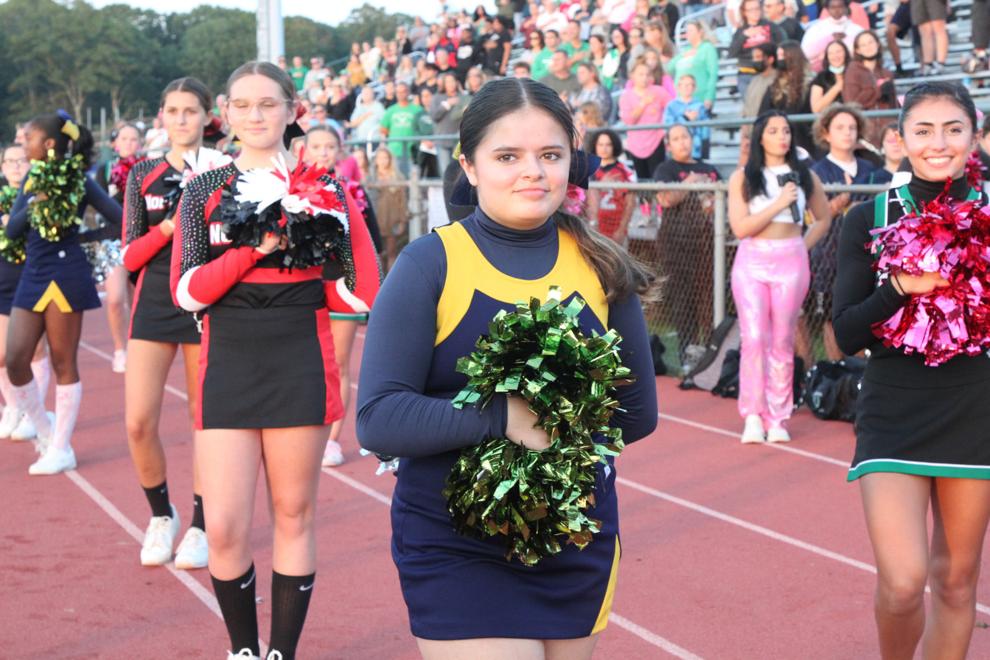 Mainland Vineland Football
Mainland Vineland Football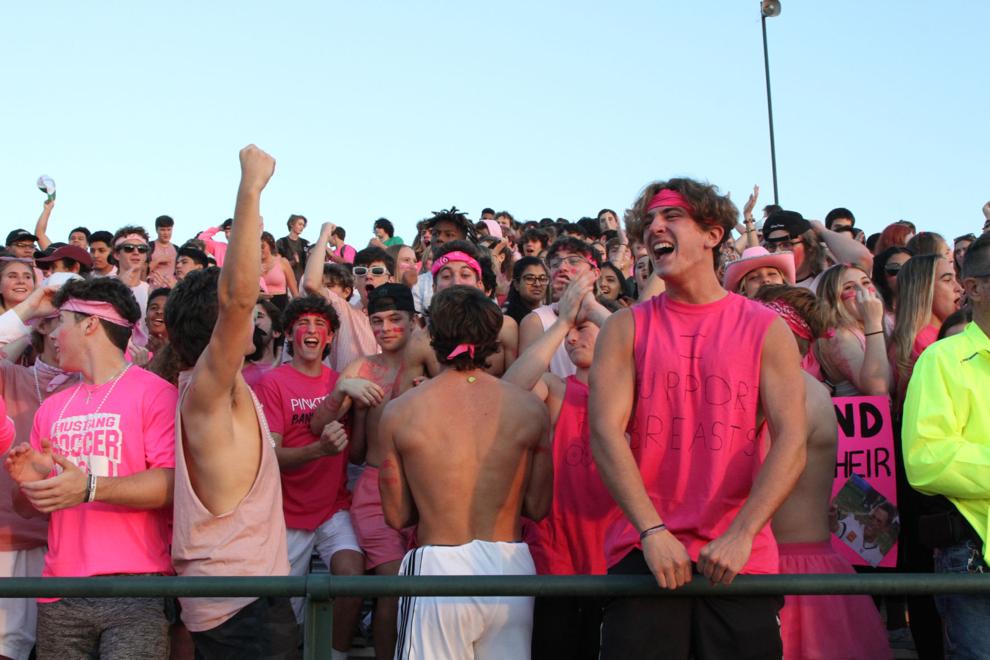 Mainland Vineland Football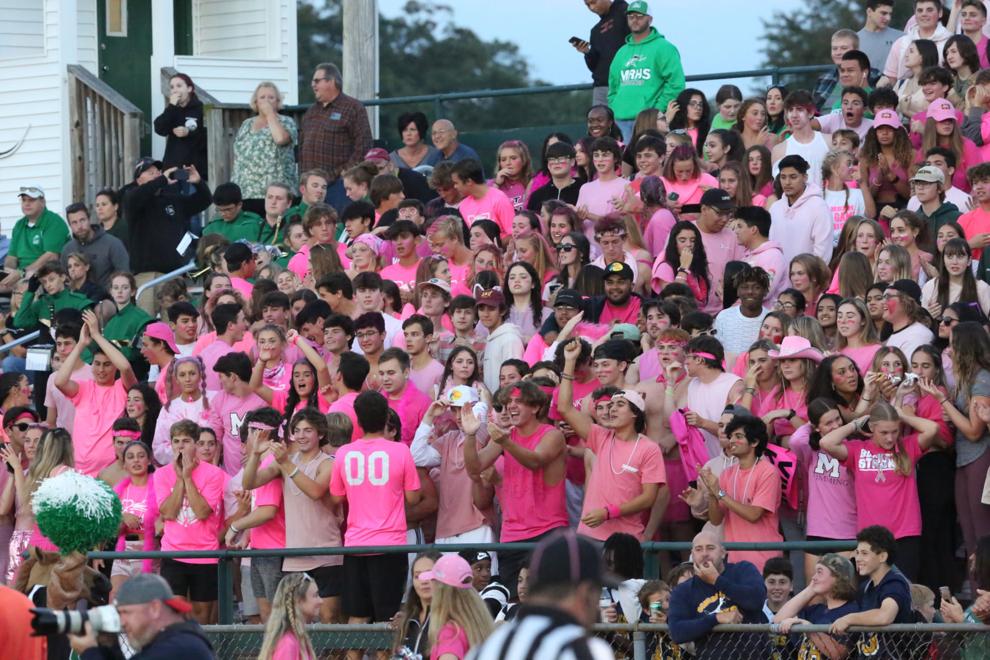 Mainland Vineland Football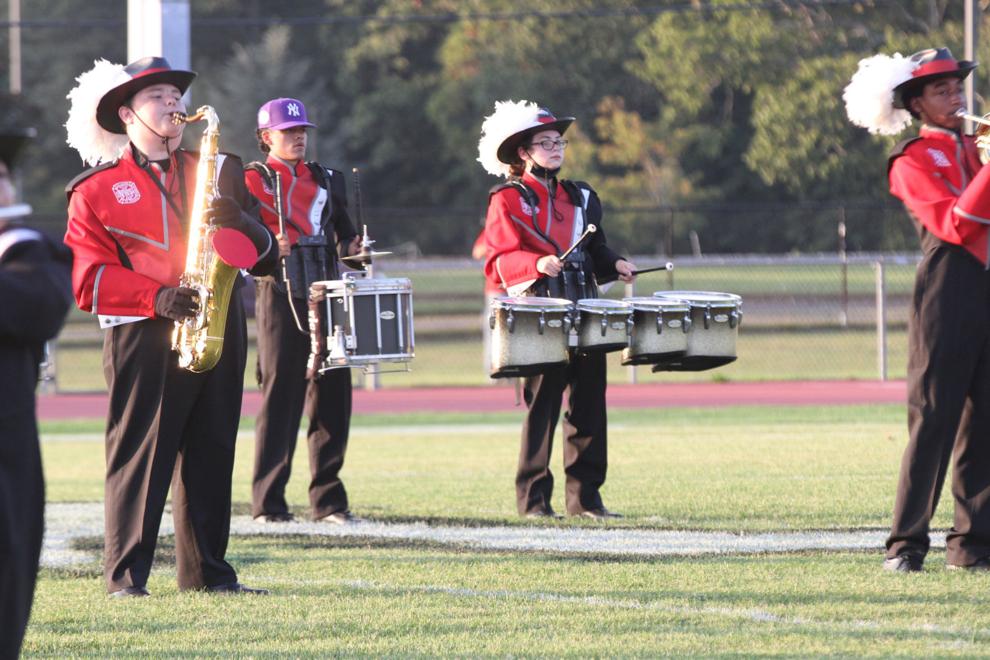 Mainland Vineland Football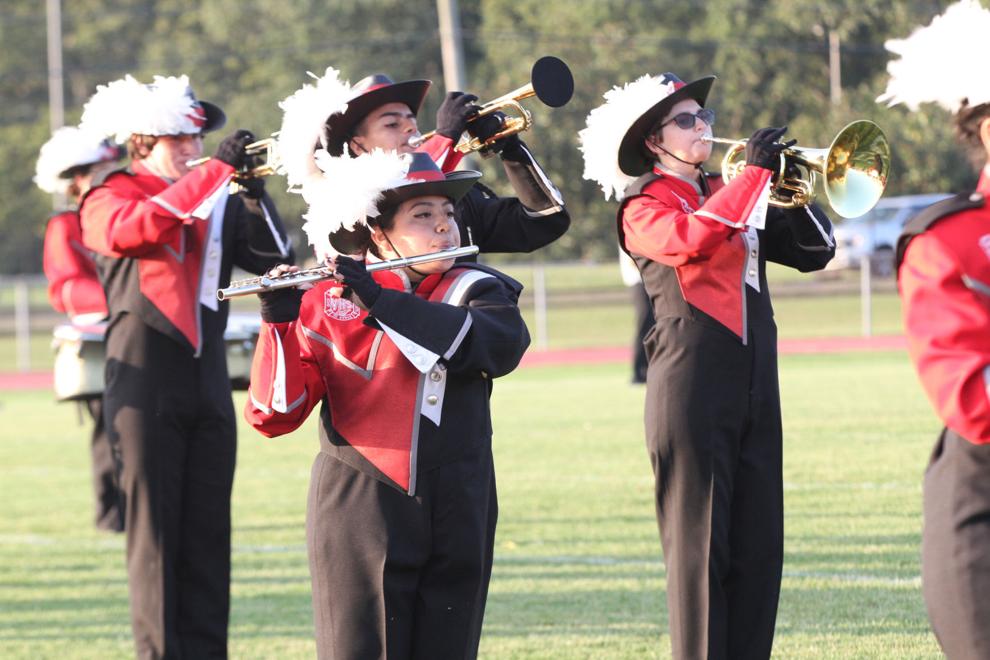 Mainland Vineland Football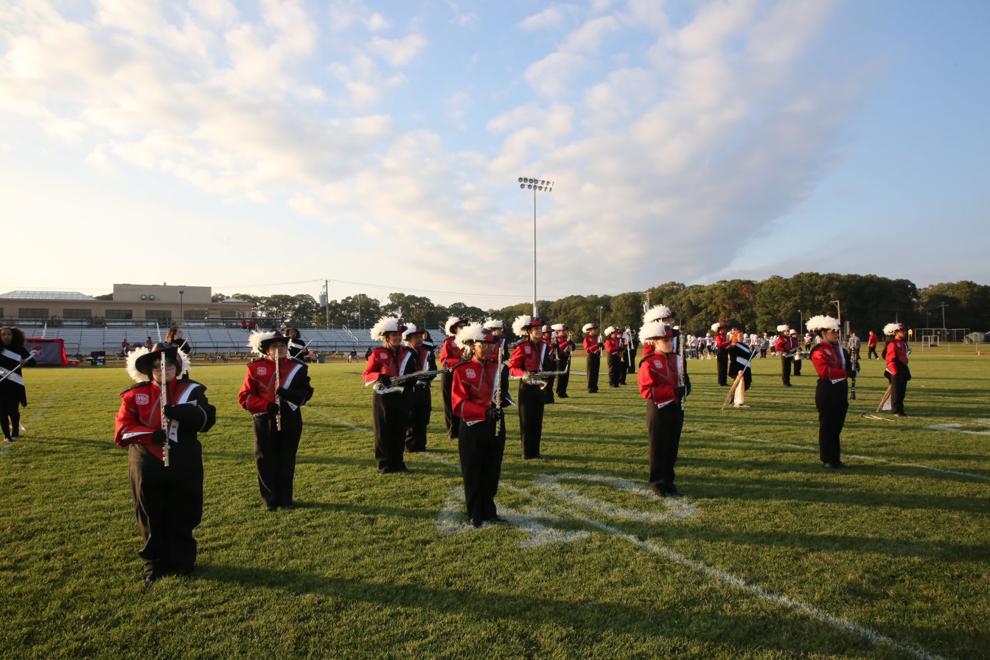 Mainland Vineland Football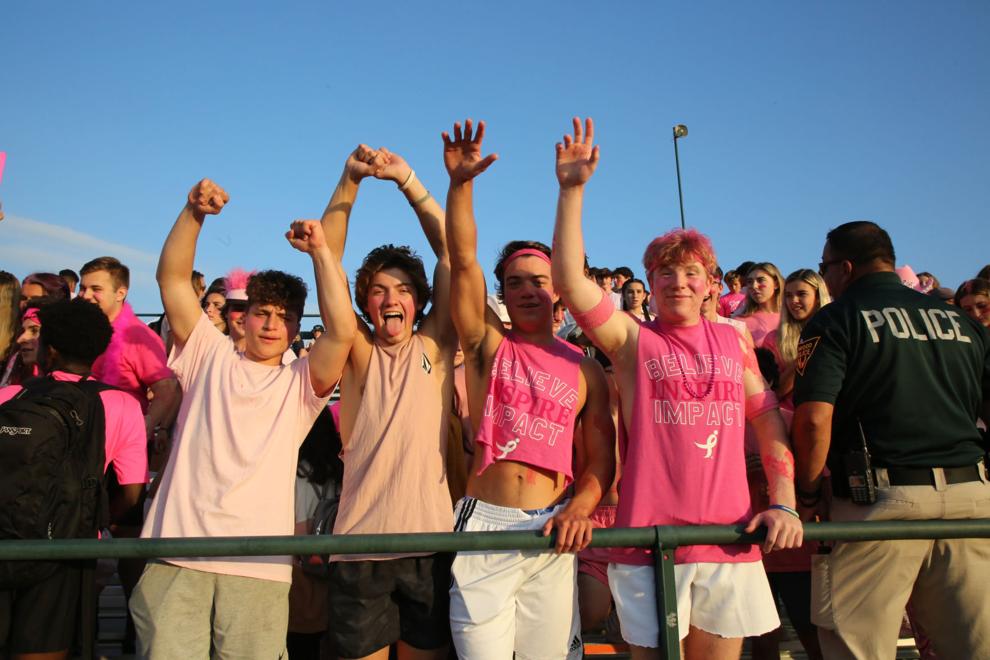 Mainland Vineland Football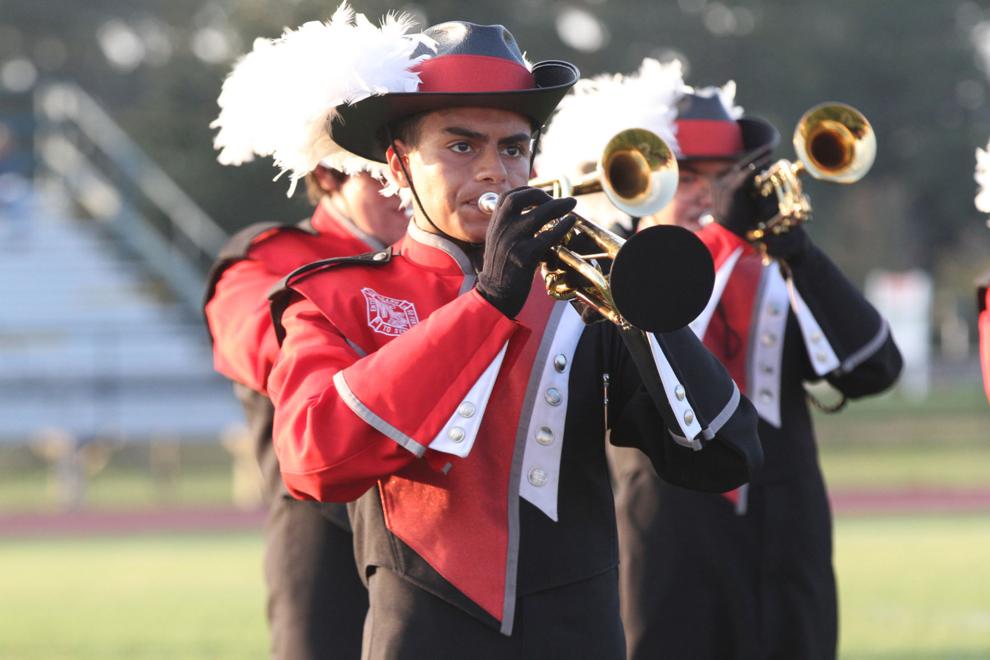 Mainland Vineland Football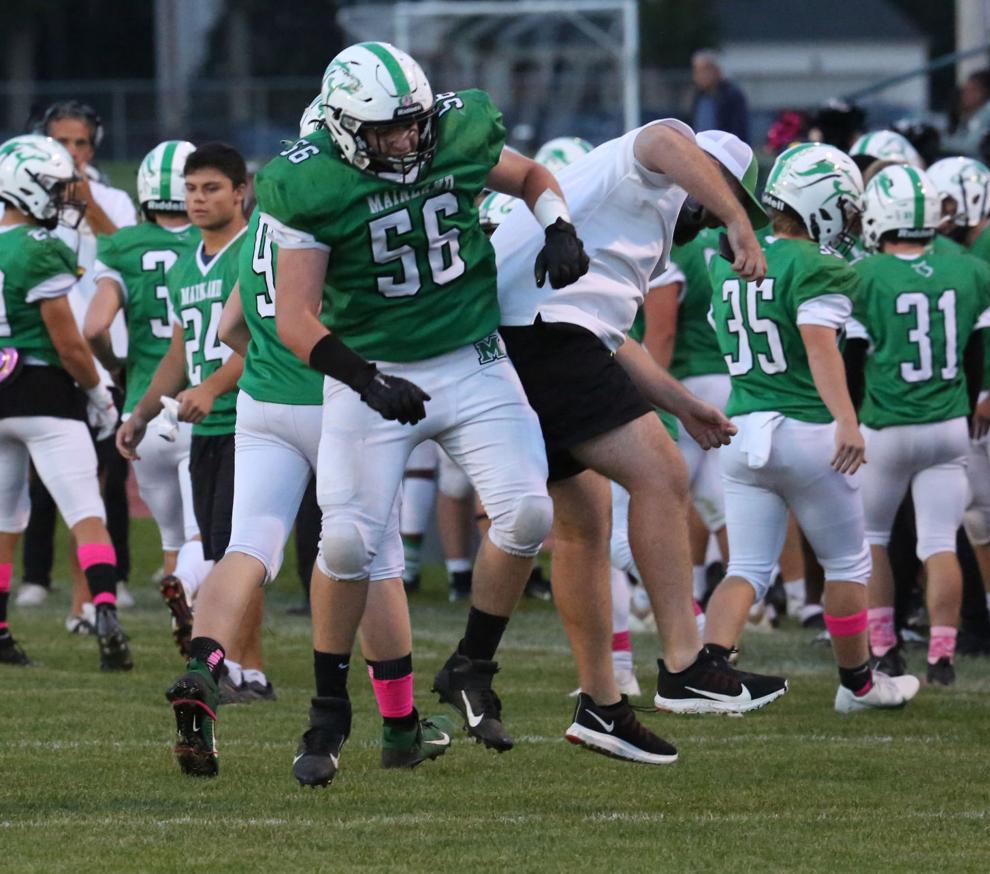 Mainland Vineland Football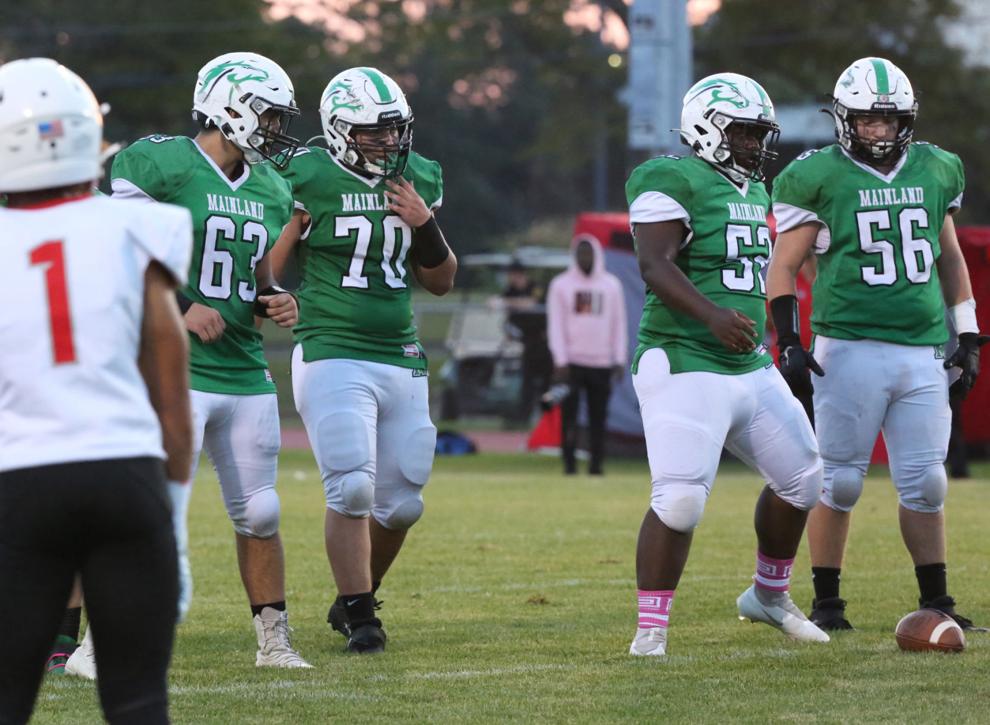 Mainland Vineland Football
Mainland Vineland Football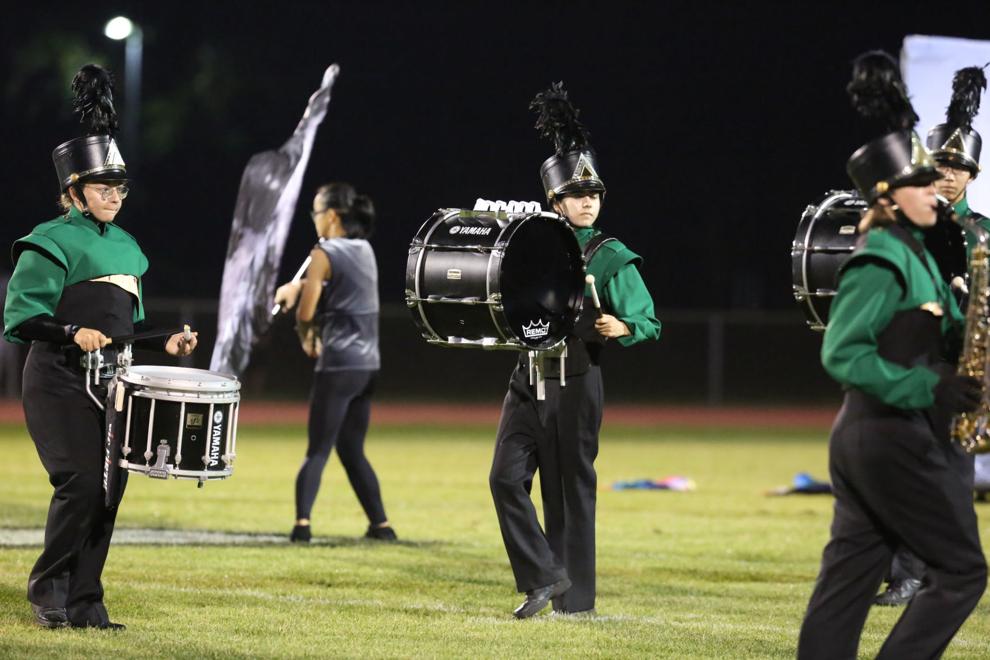 Mainland Vineland Football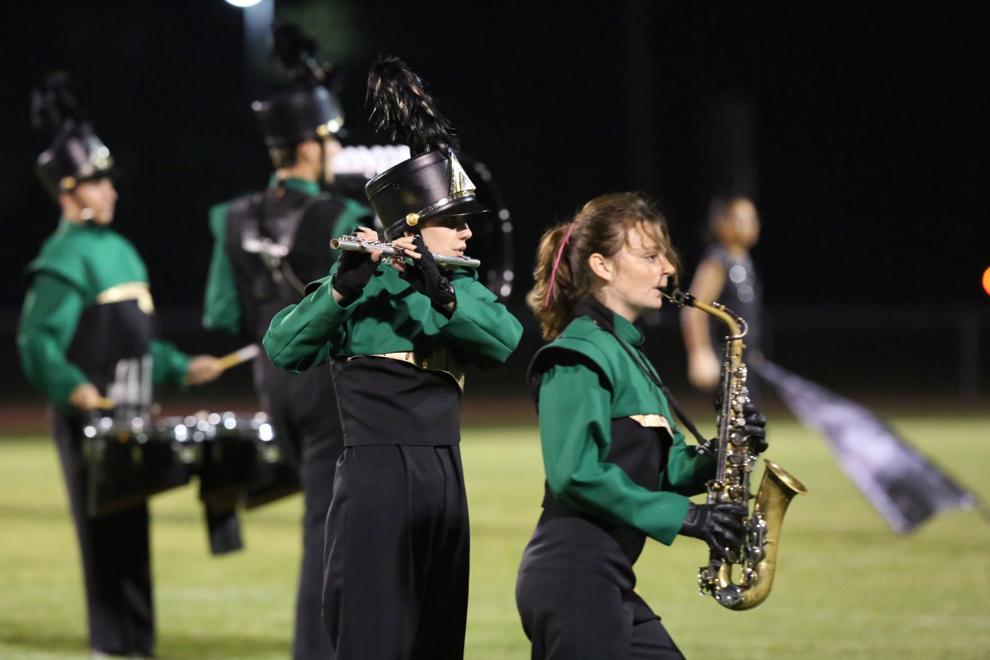 Mainland Vineland Football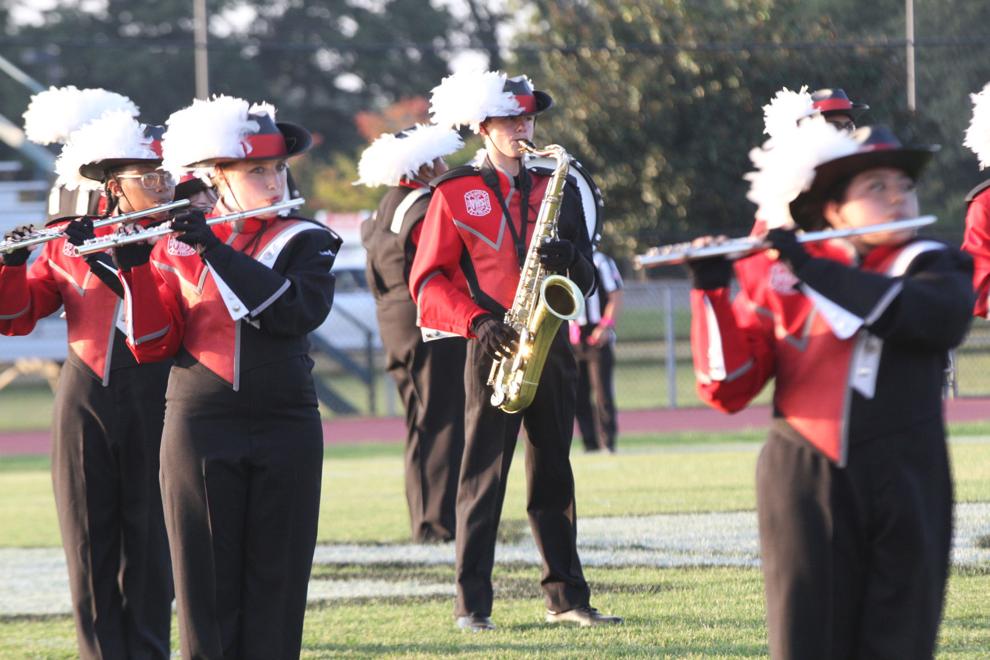 Mainland Vineland Football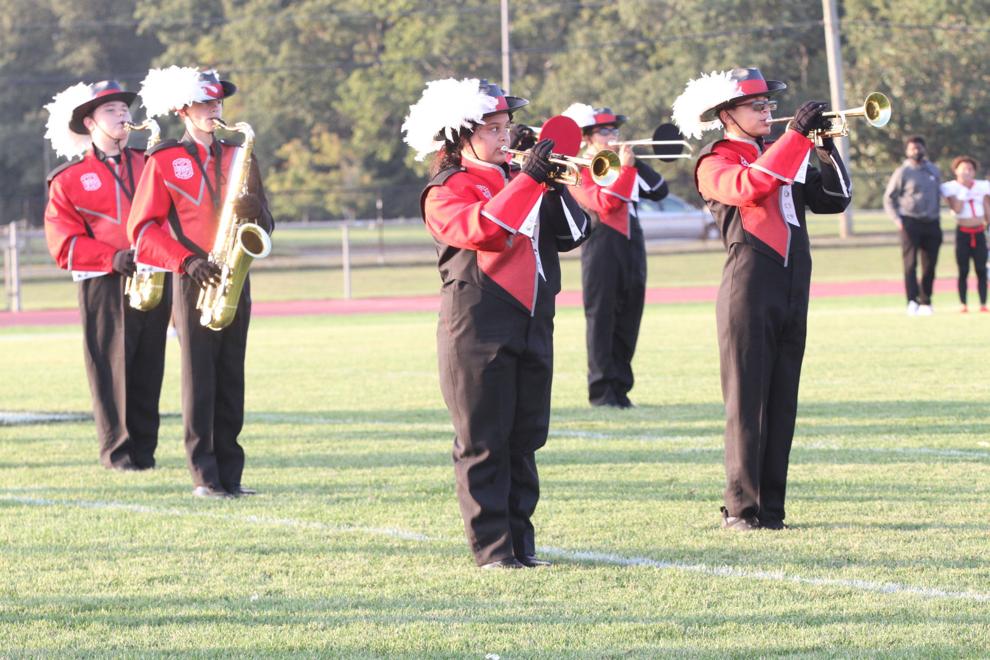 Mainland Vineland Football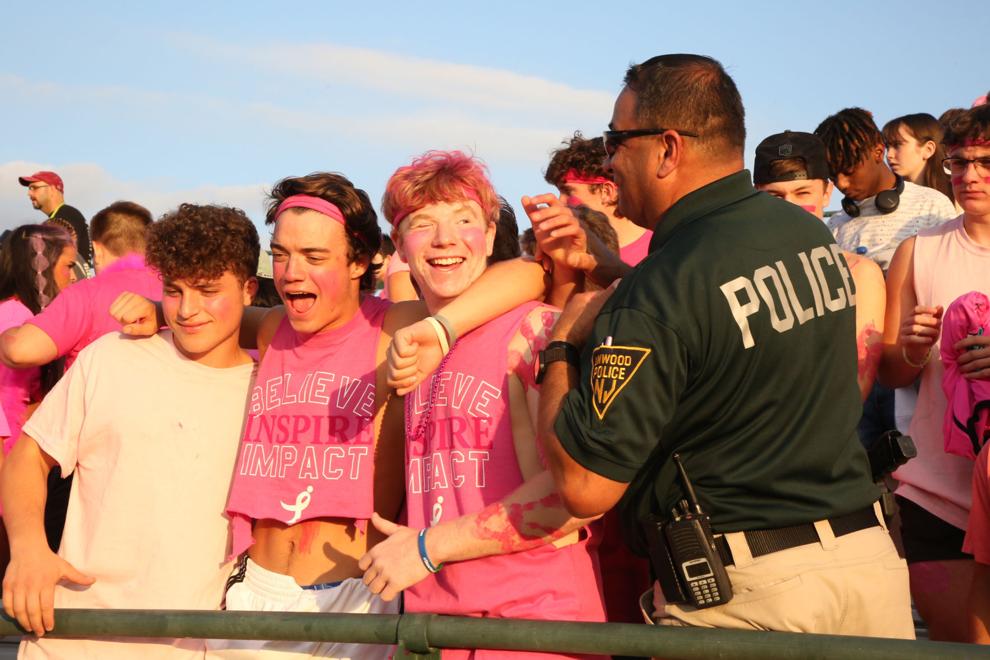 Mainland Vineland Football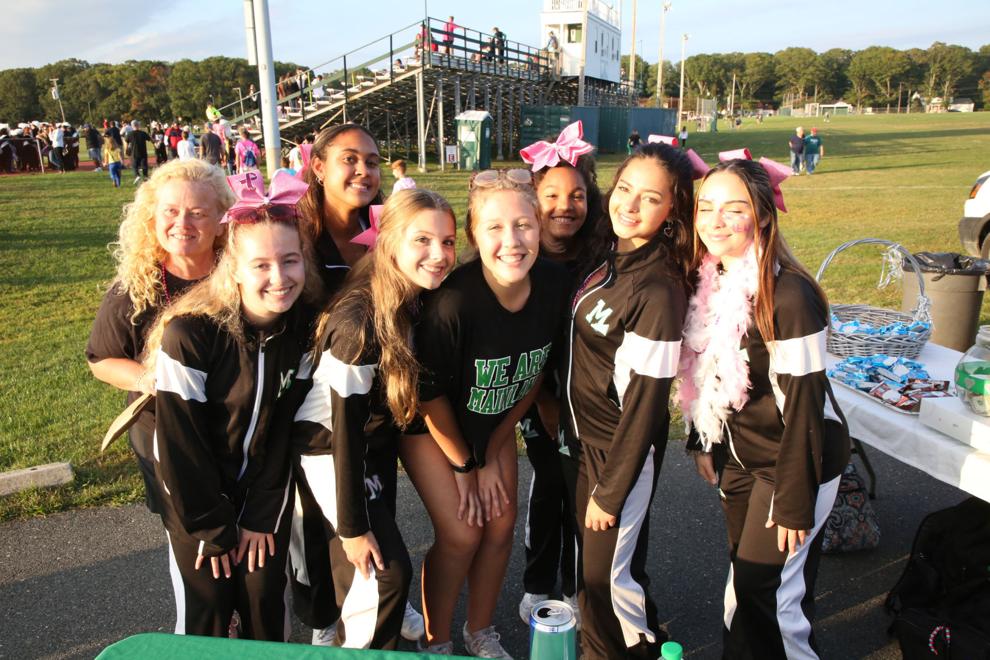 Mainland Vineland Football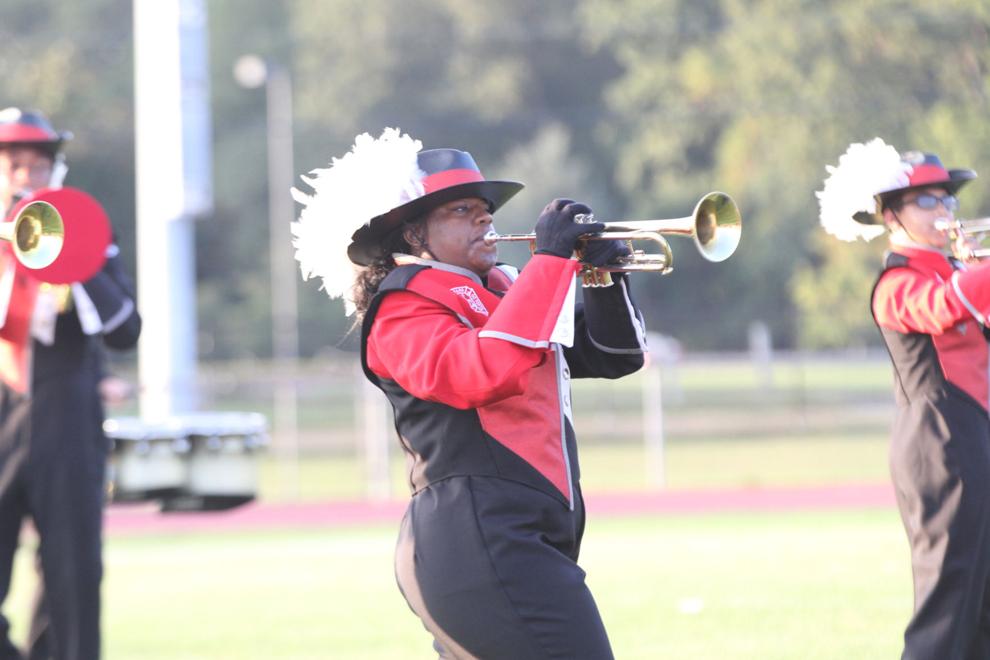 Mainland Vineland Football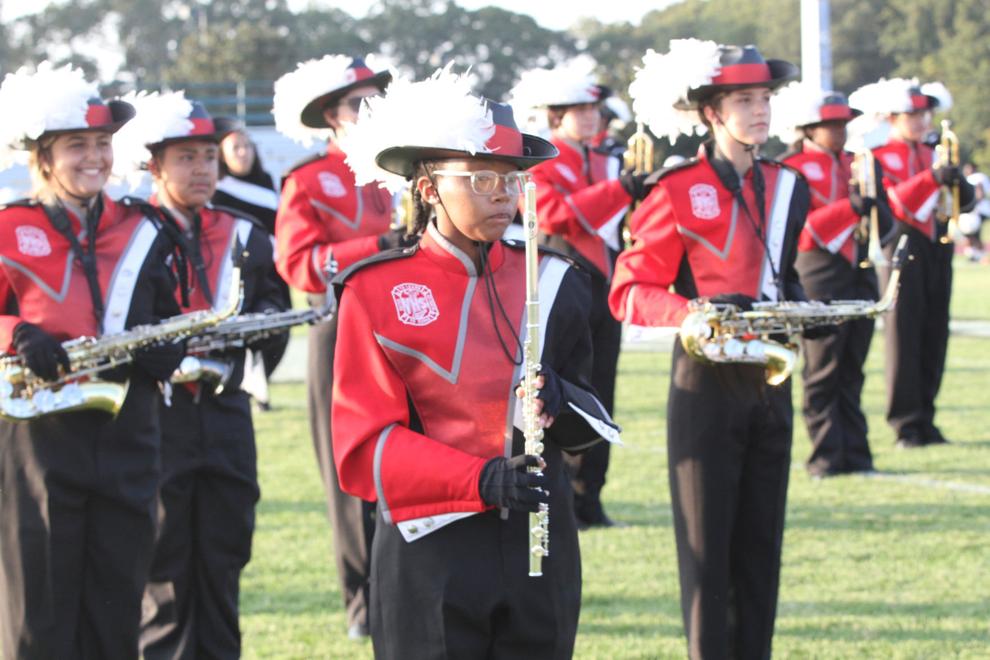 Mainland Vineland Football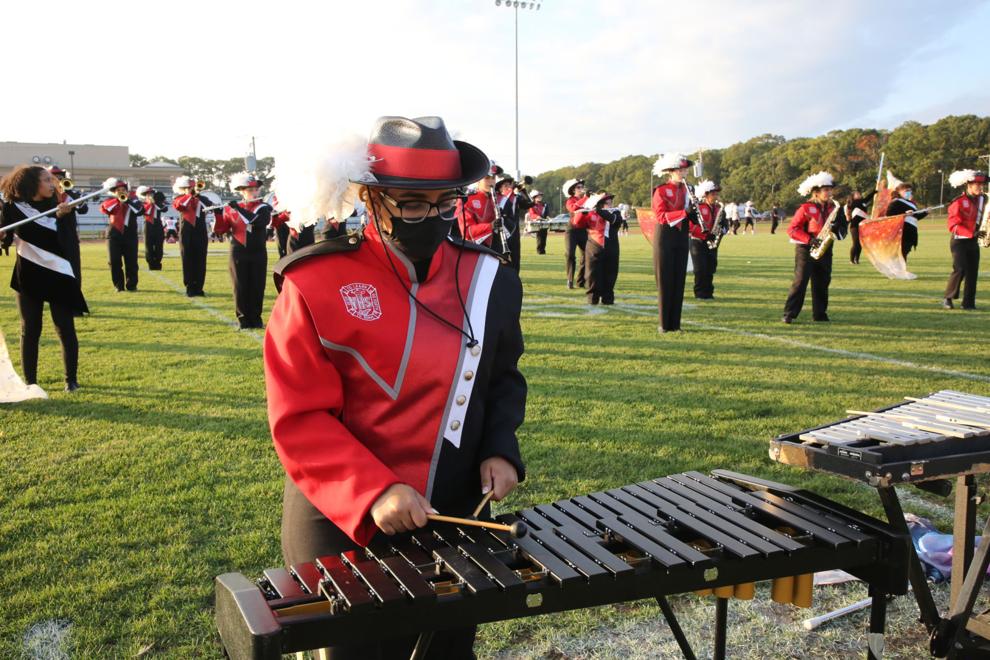 Mainland Vineland Football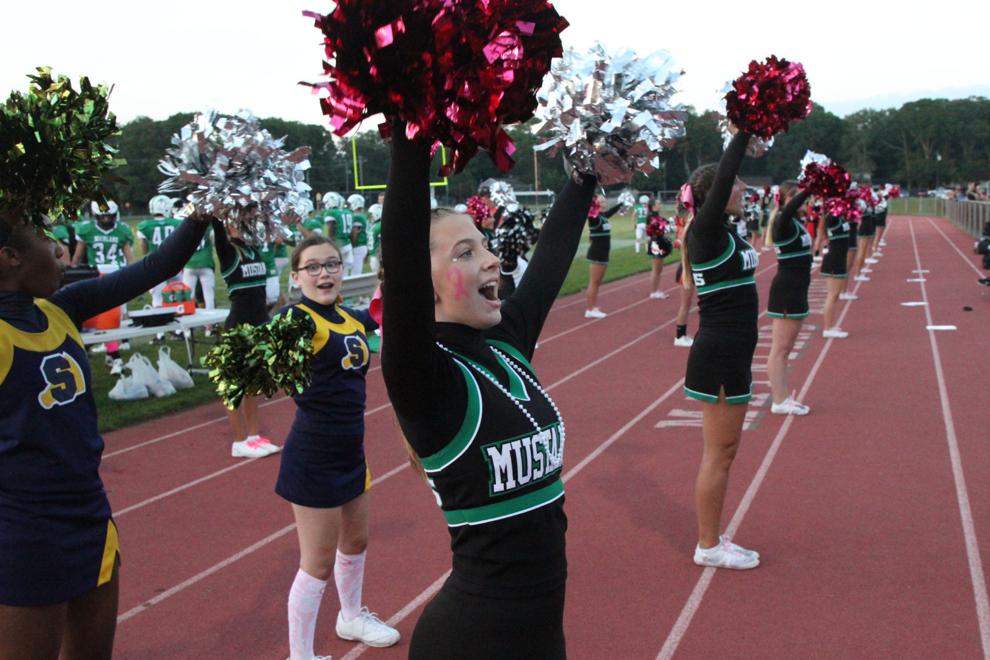 Mainland Vineland Football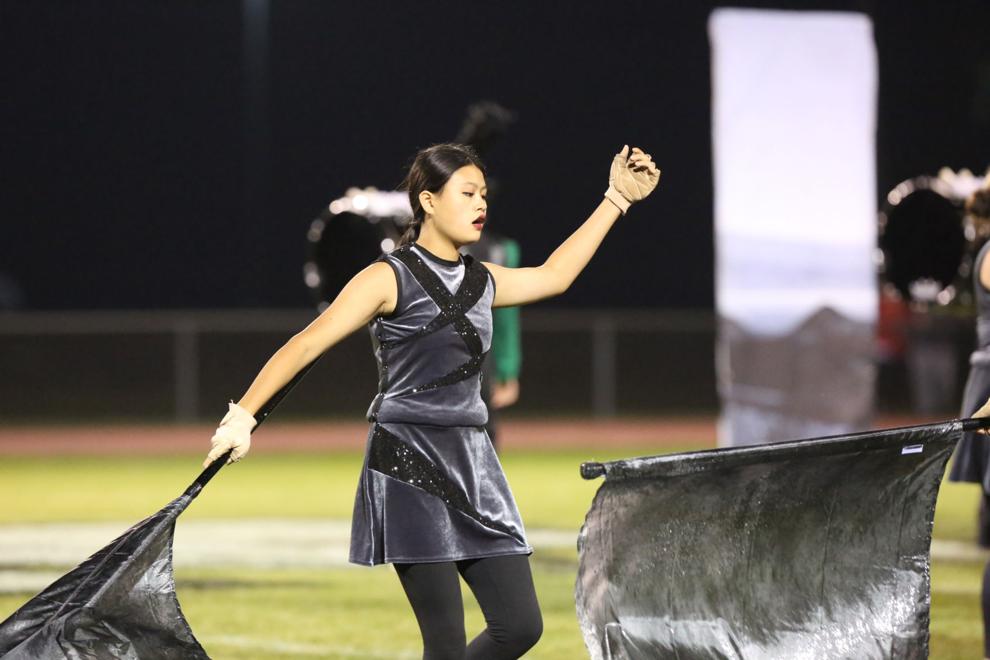 Mainland Vineland Football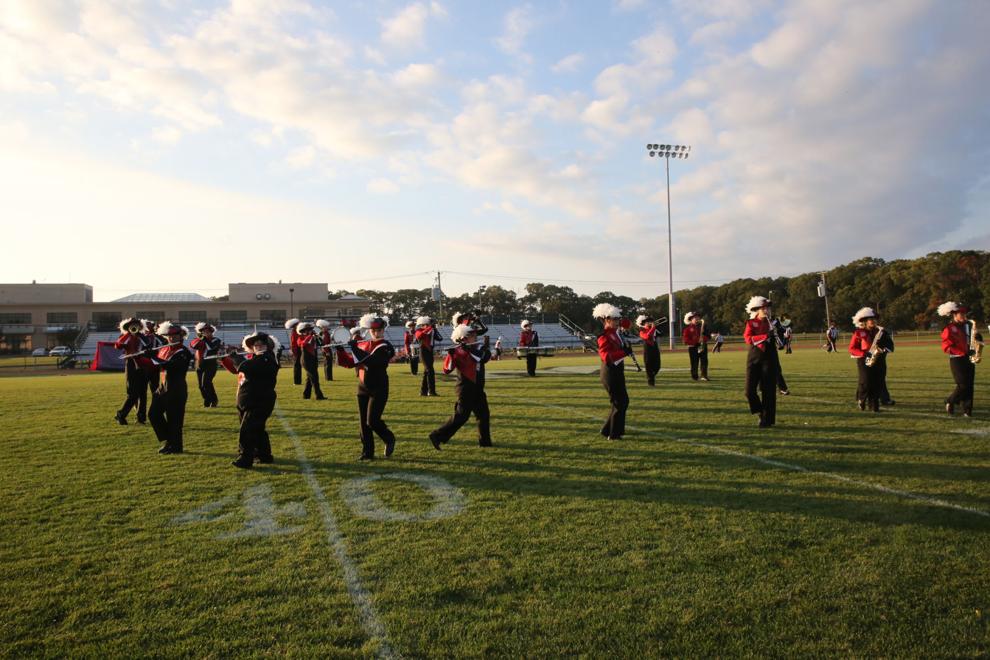 Mainland Vineland Football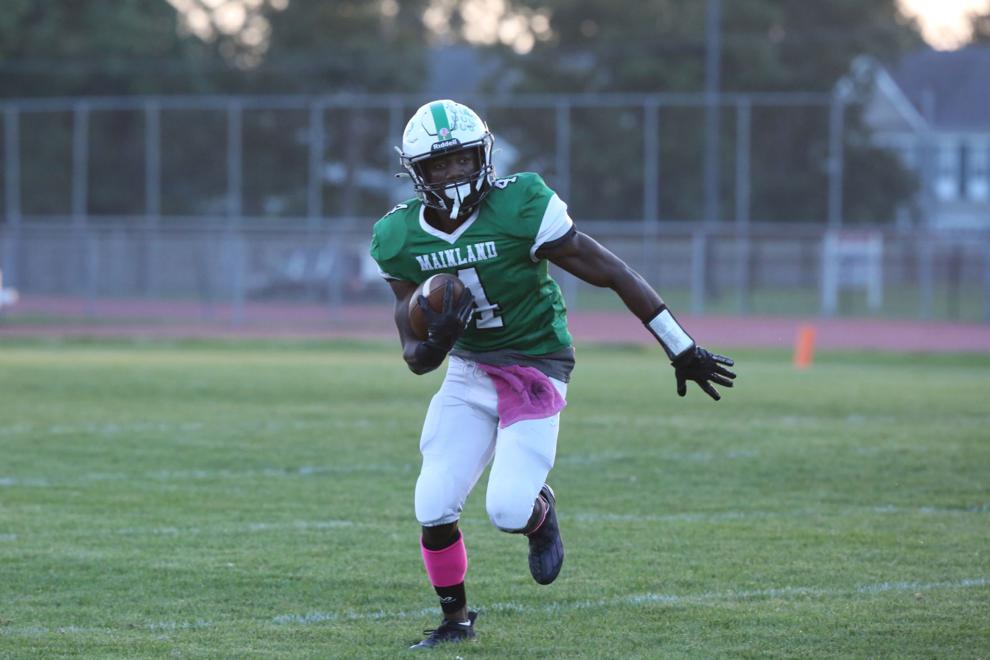 Mainland Vineland Football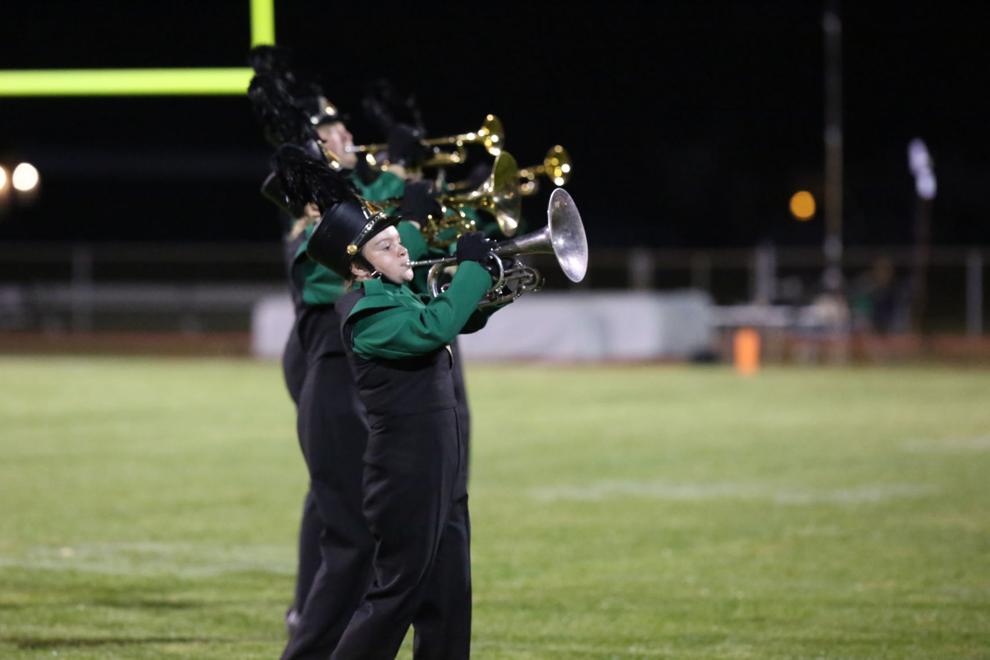 Mainland Vineland Football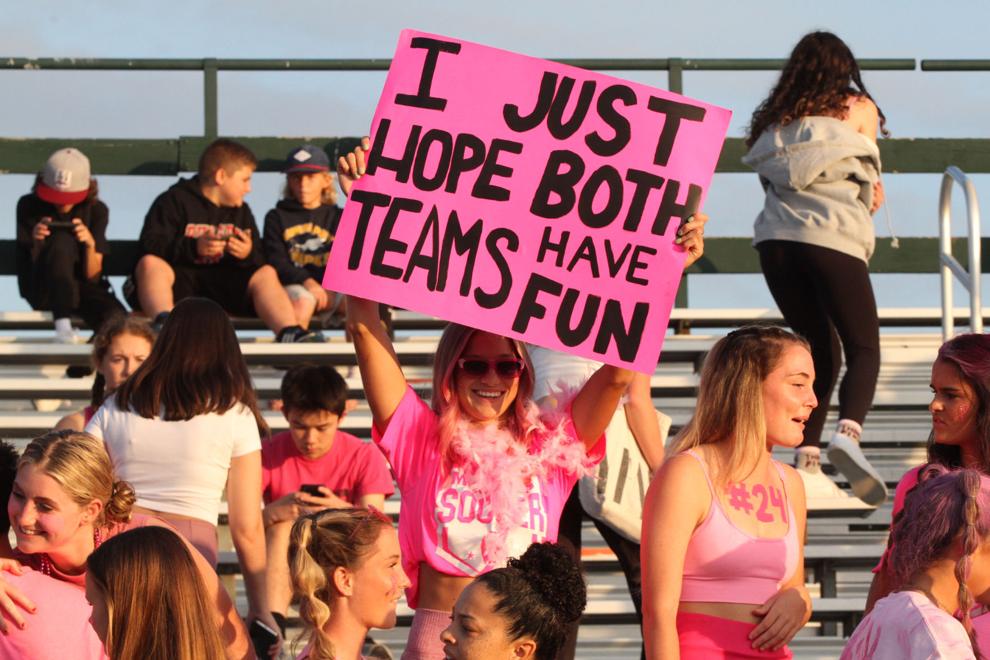 Mainland Vineland Football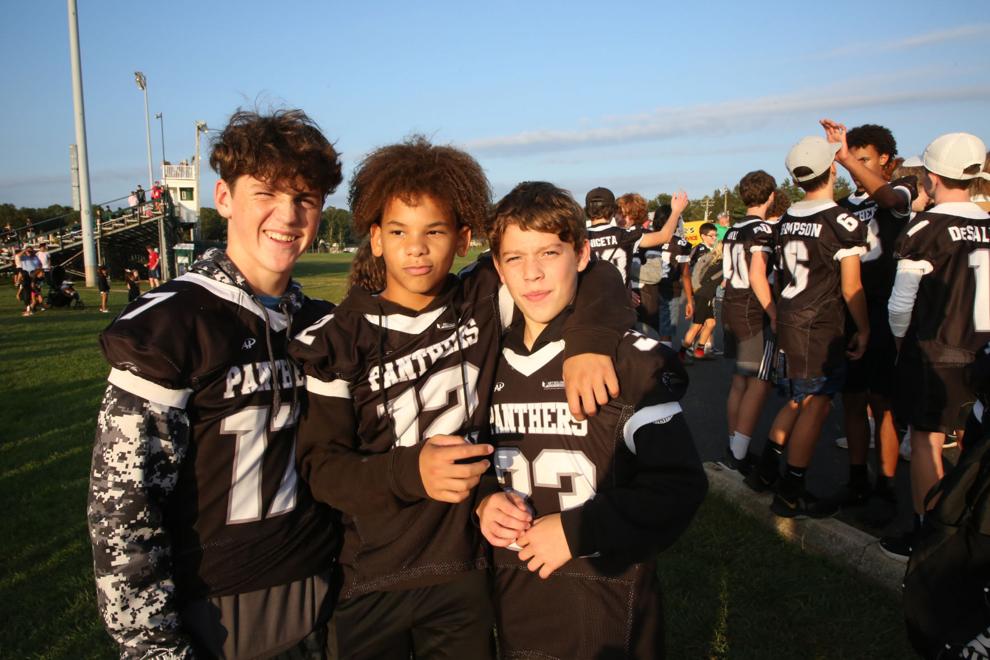 Mainland Vineland Football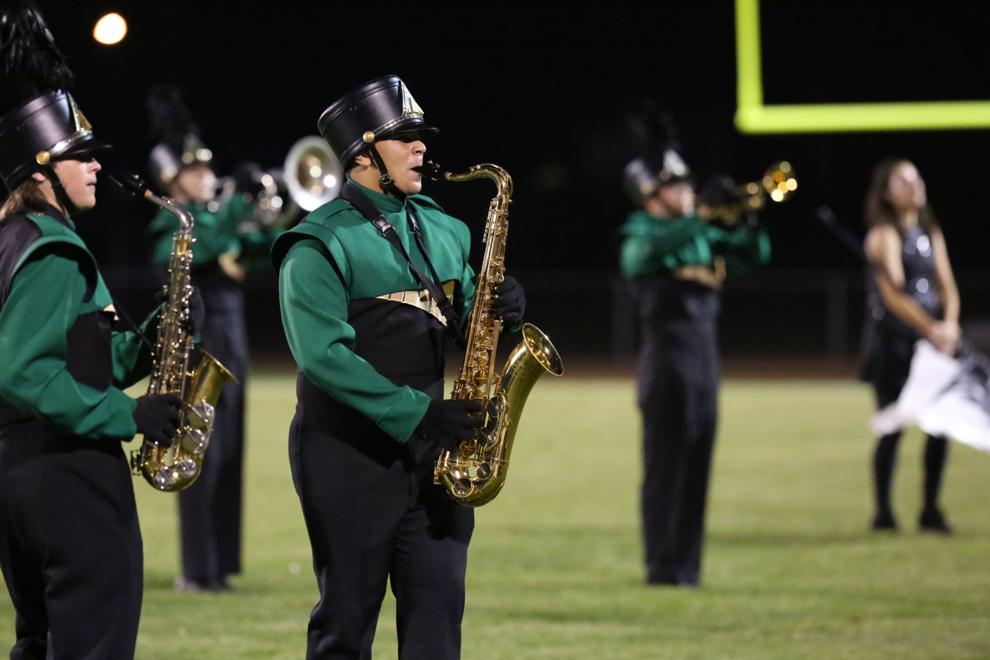 Mainland Vineland Football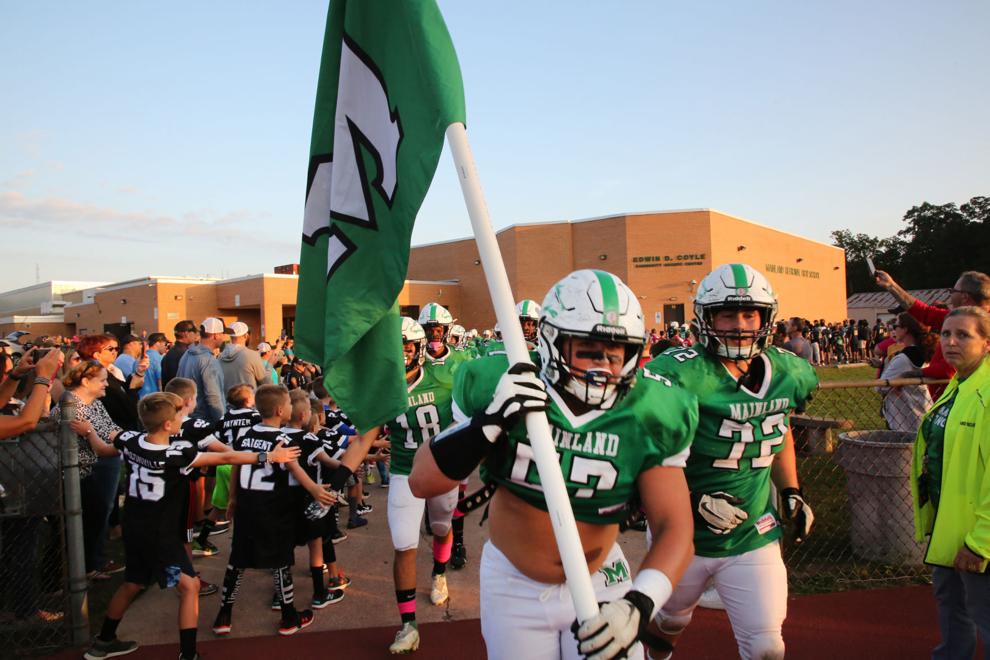 Mainland Vineland Football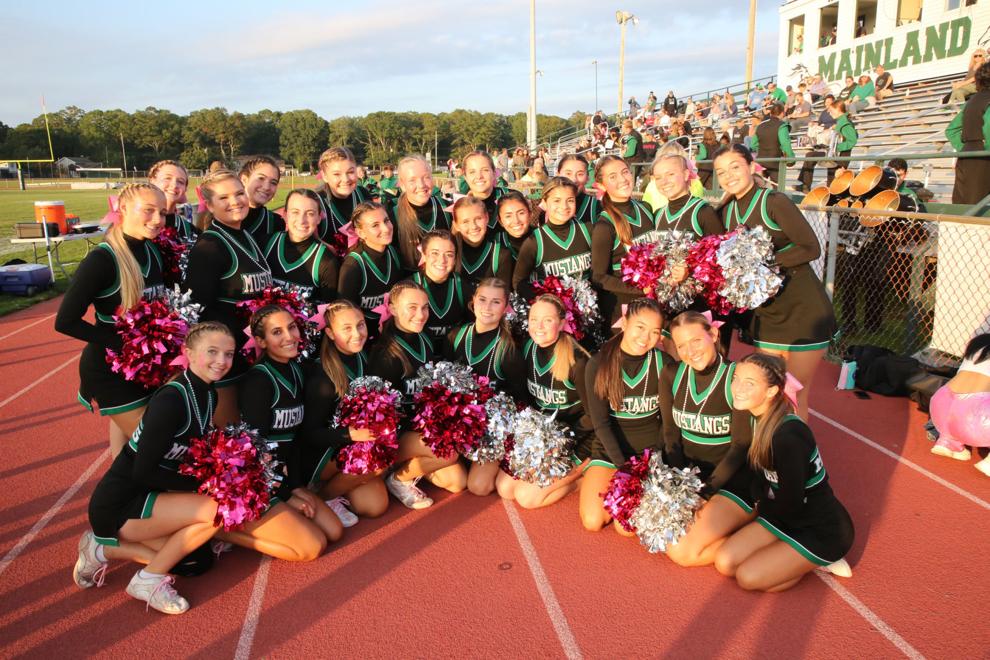 Mainland Vineland Football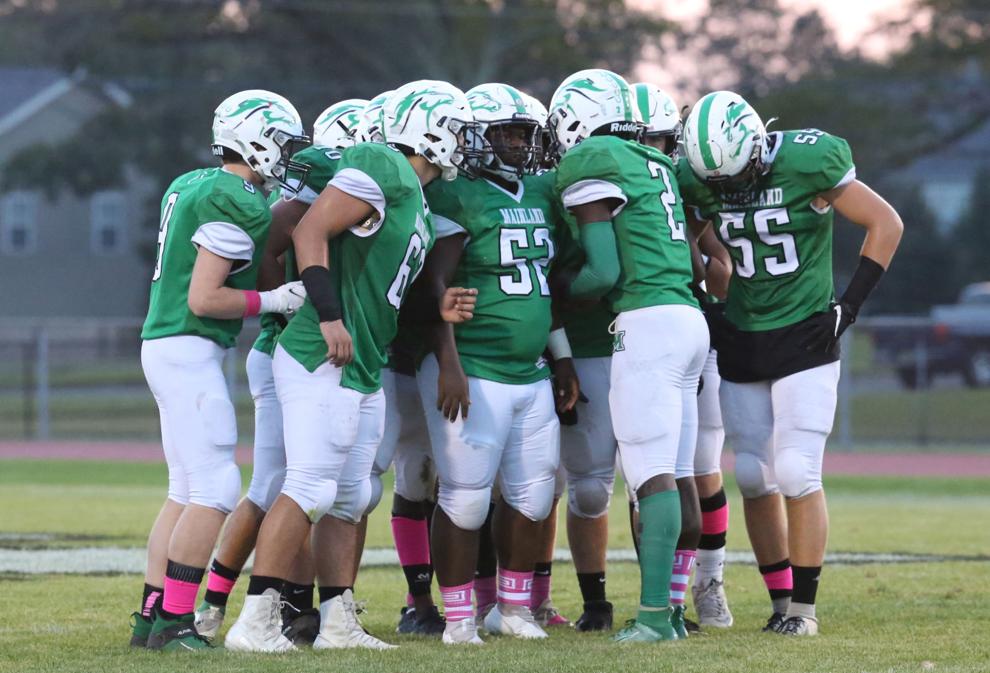 Mainland Vineland Football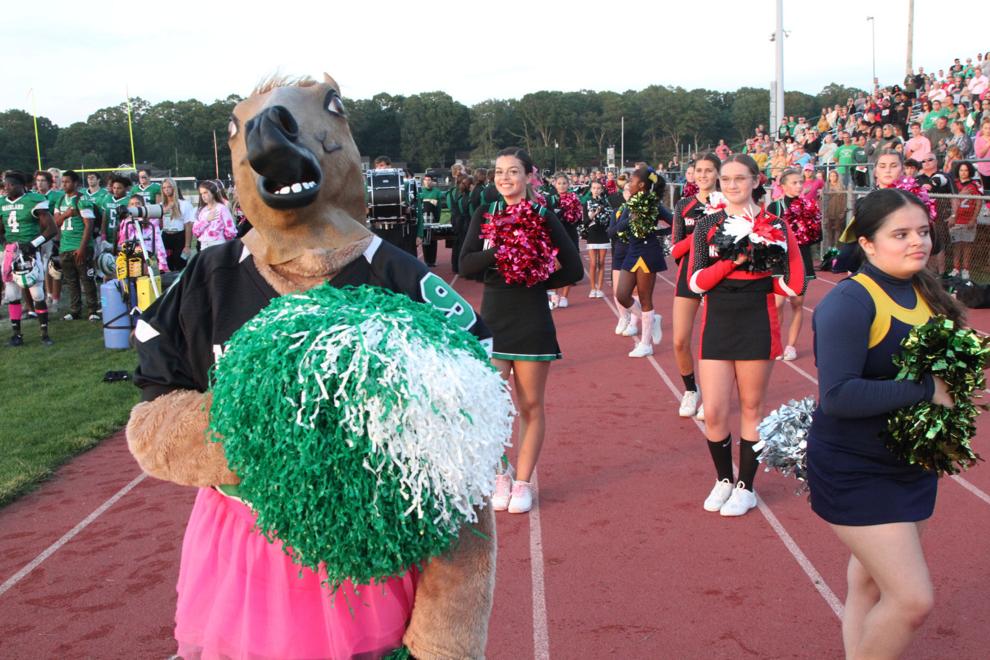 Mainland Vineland Football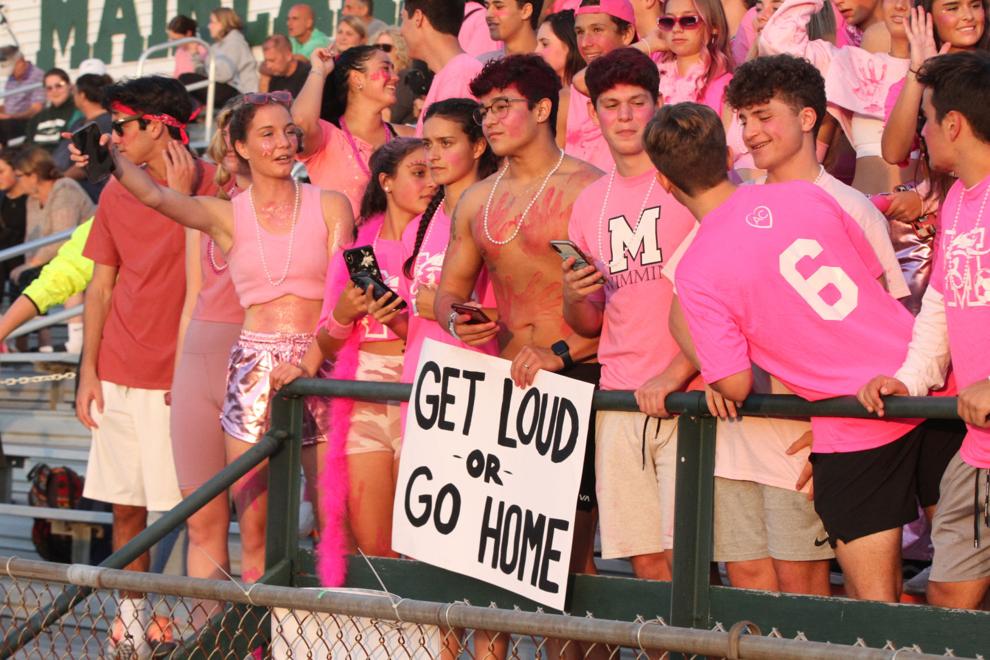 Mainland Vineland Football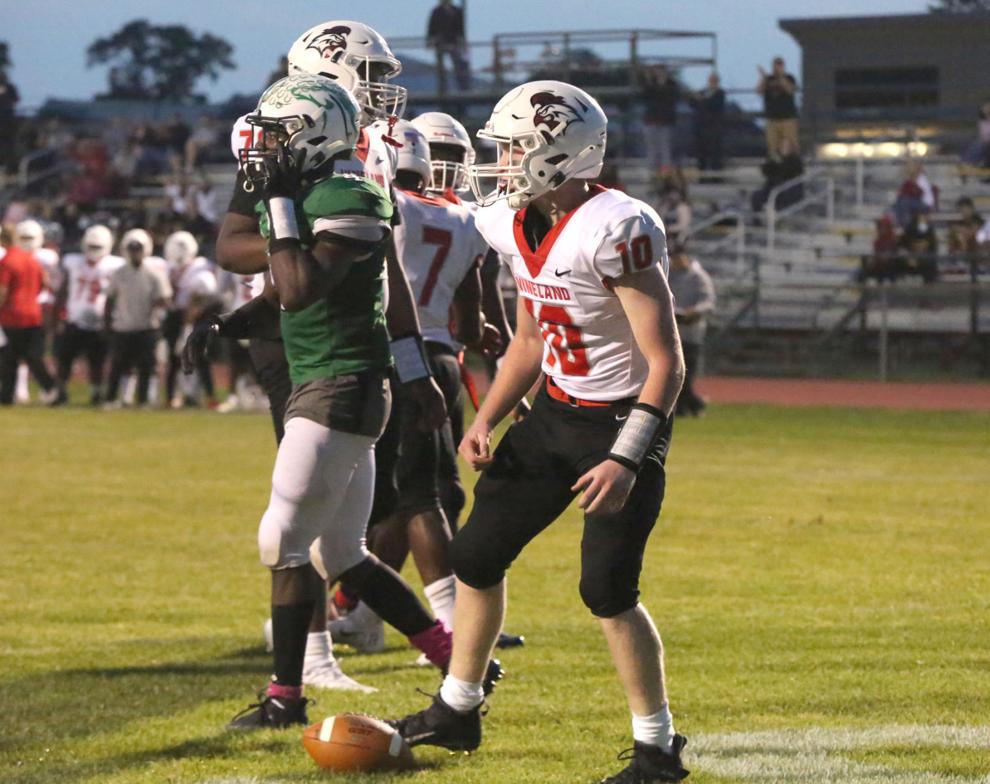 Mainland Vineland Football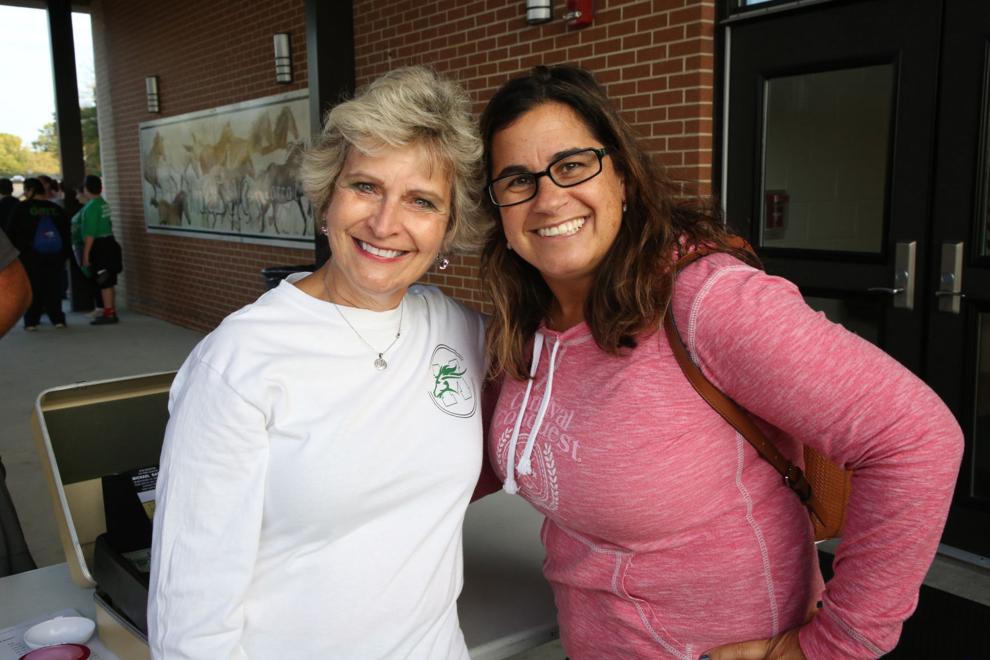 Mainland Vineland Football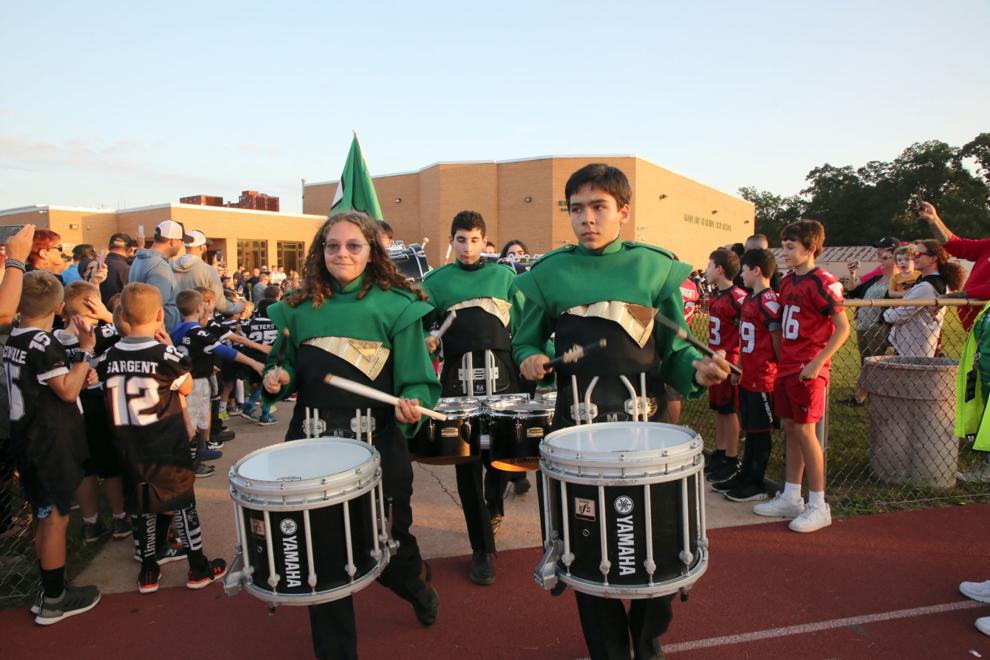 Mainland Vineland Football
Mainland Vineland Football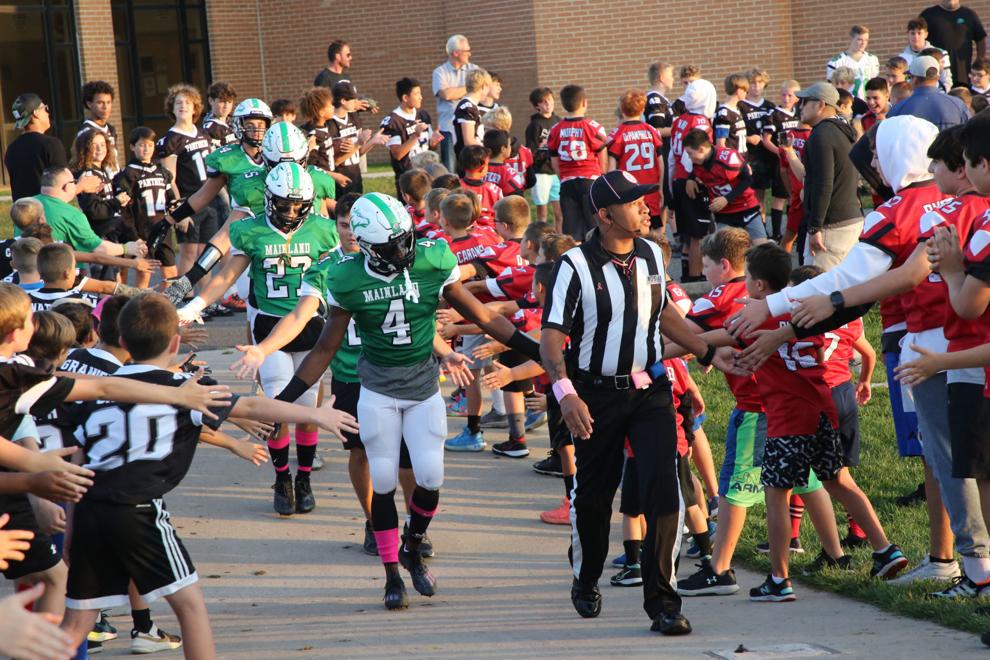 Mainland Vineland Football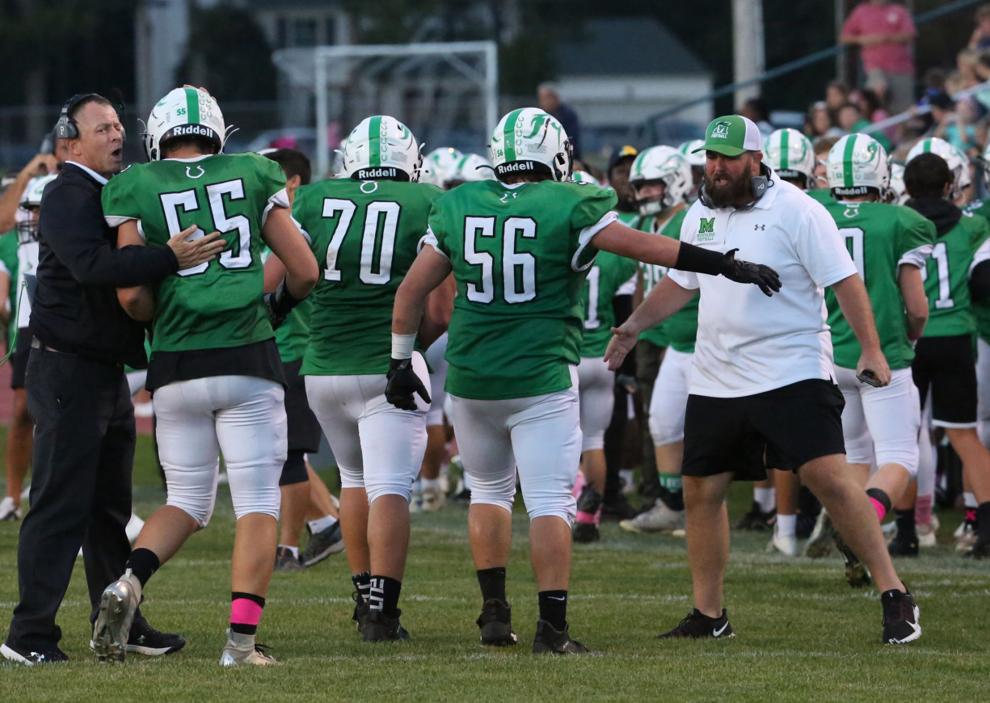 Mainland Vineland Football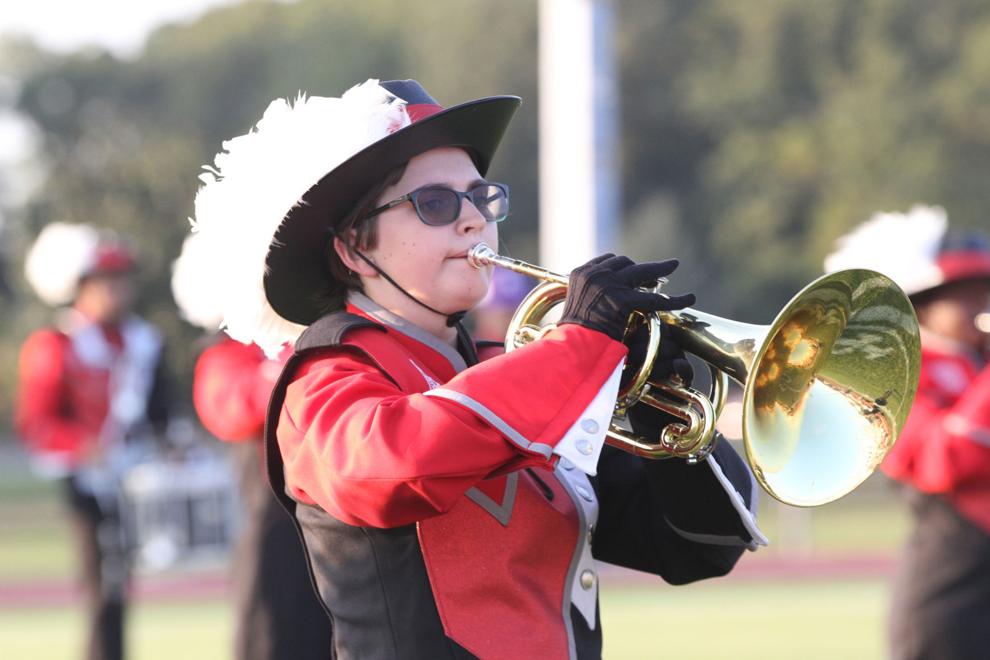 Mainland Vineland Football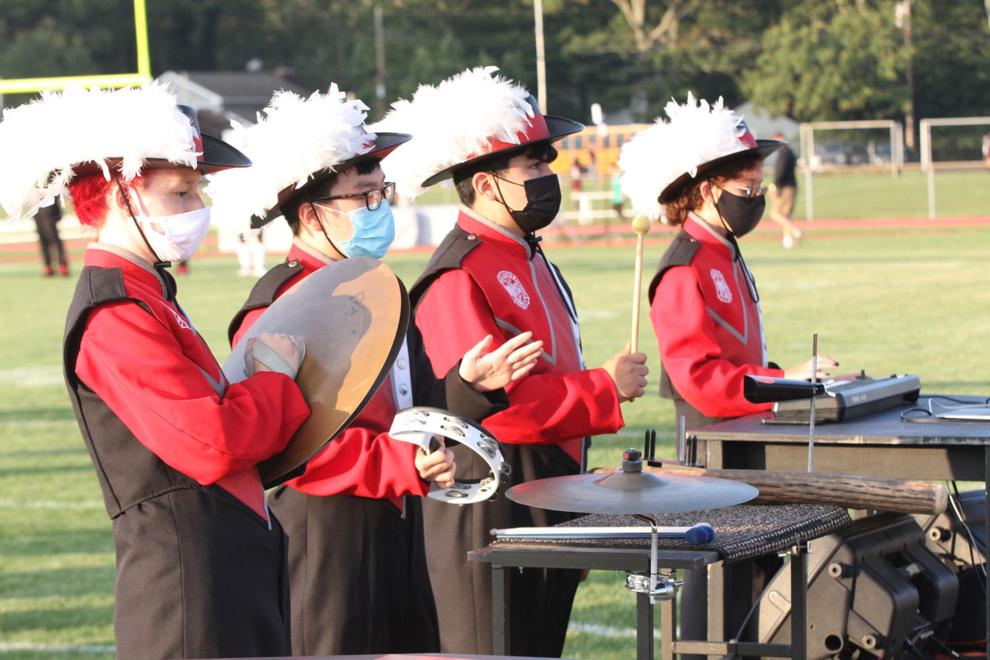 Mainland Vineland Football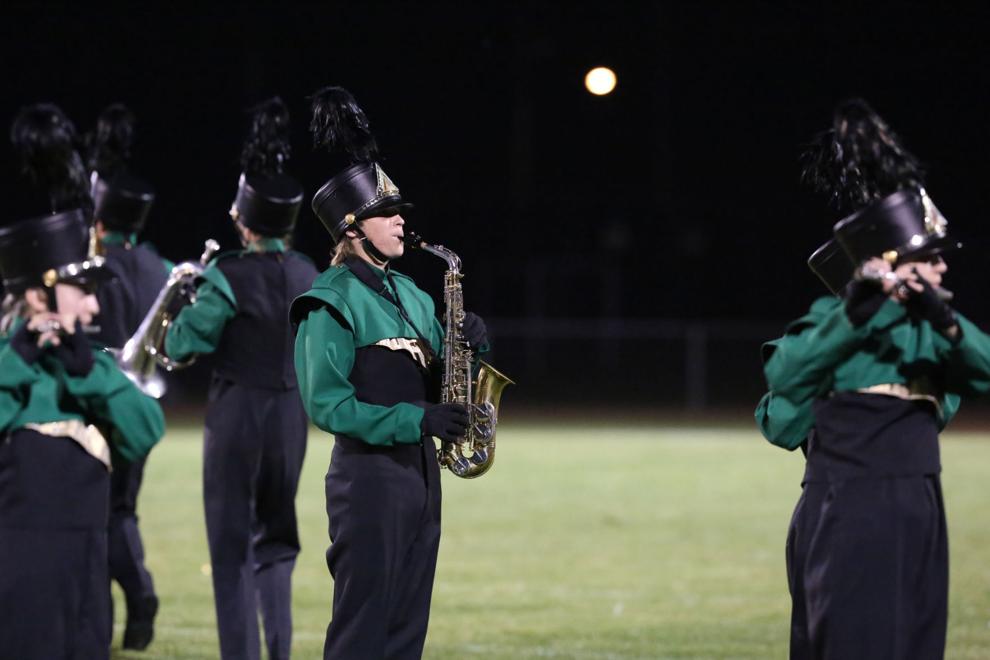 Mainland Vineland Football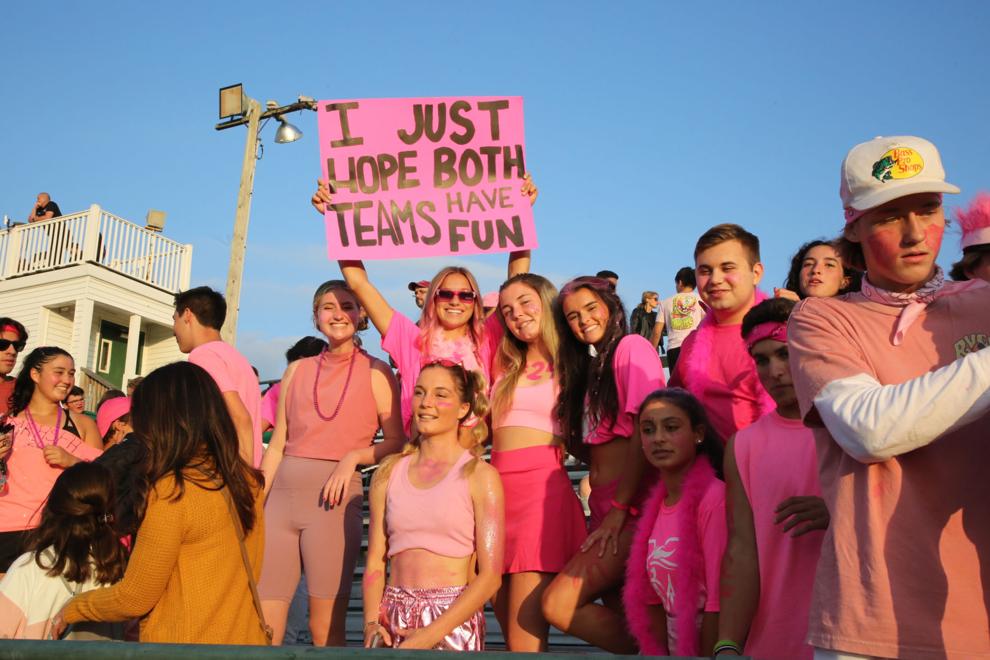 Mainland Vineland Football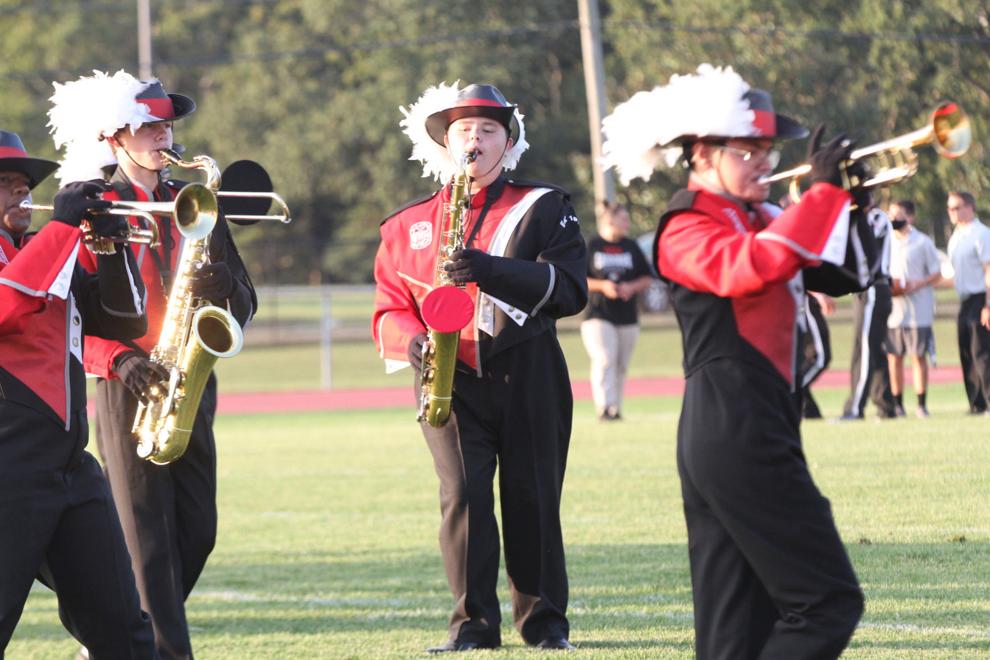 Mainland Vineland Football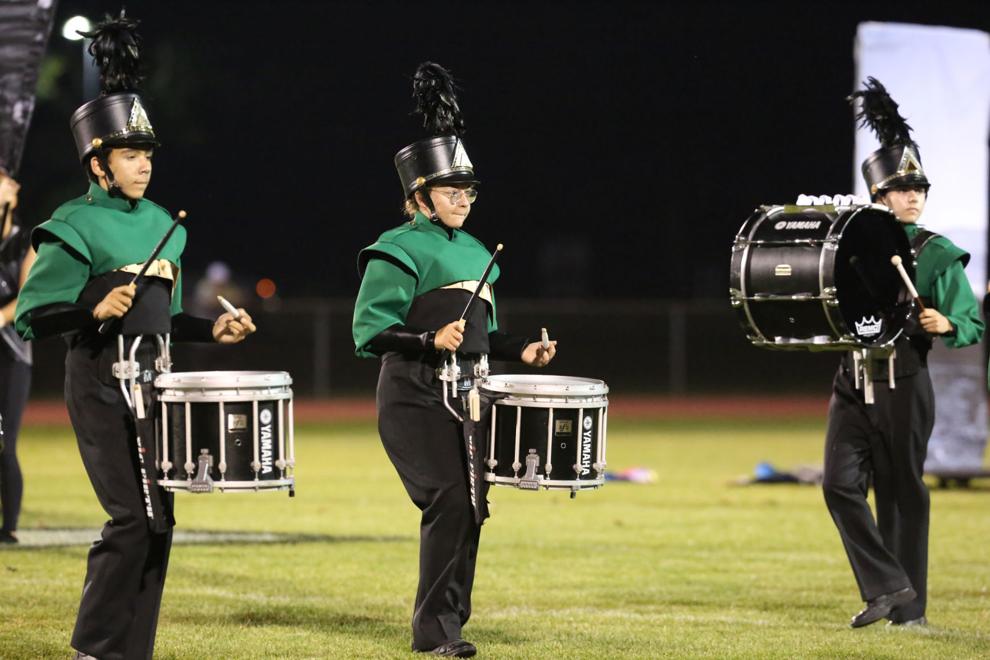 Mainland Vineland Football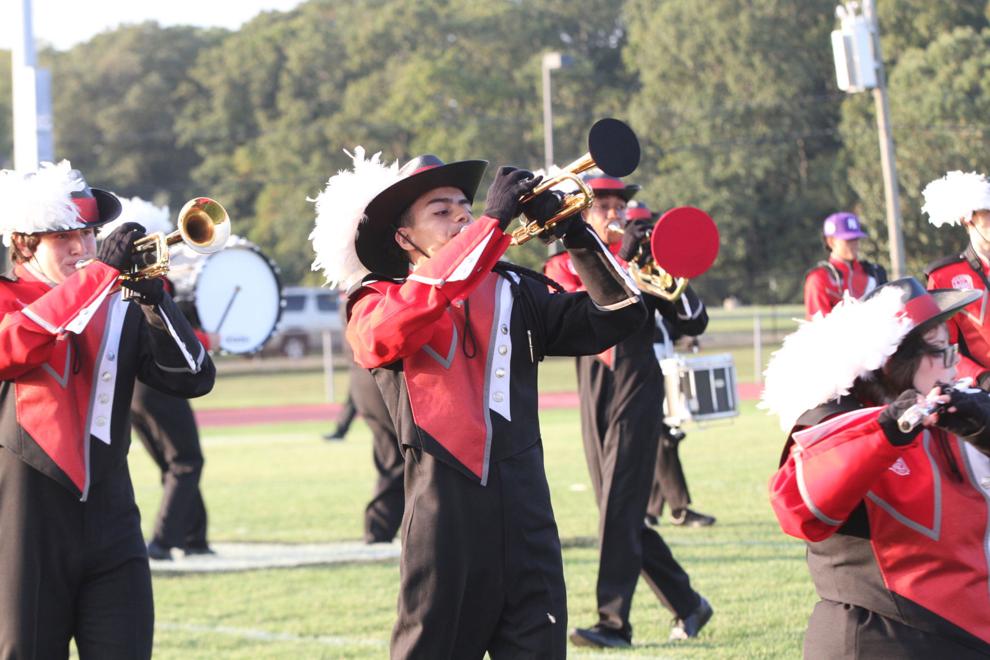 Mainland Vineland Football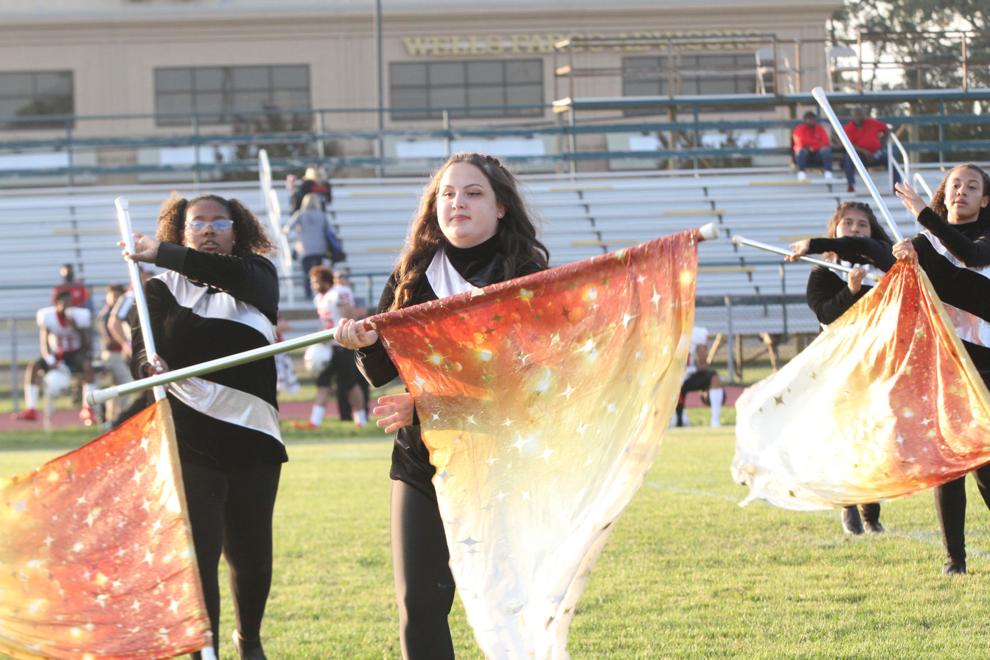 Mainland Vineland Football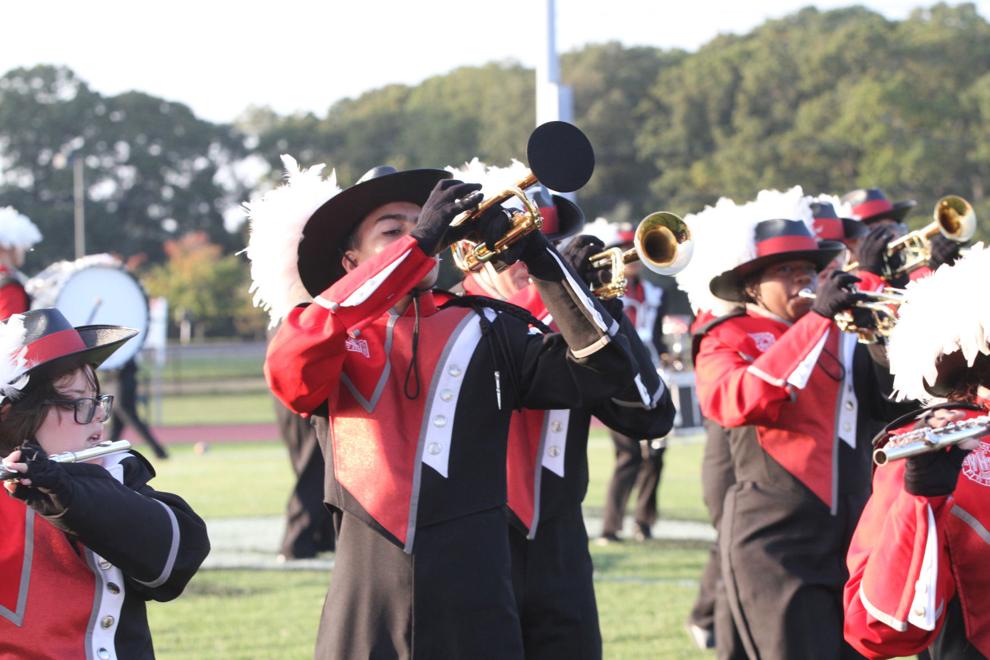 Mainland Vineland Football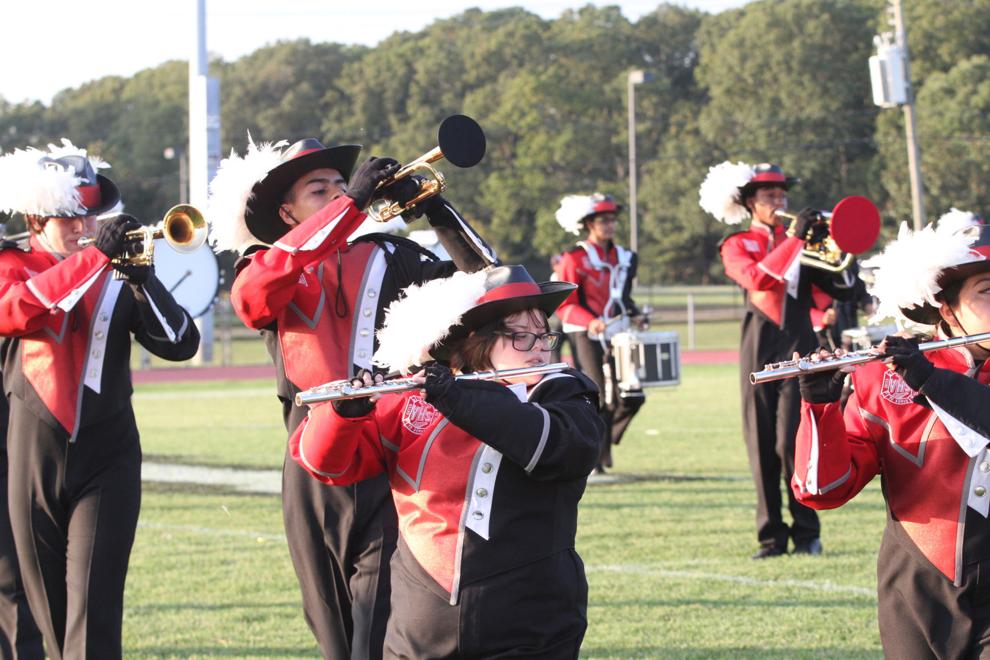 Mainland Vineland Football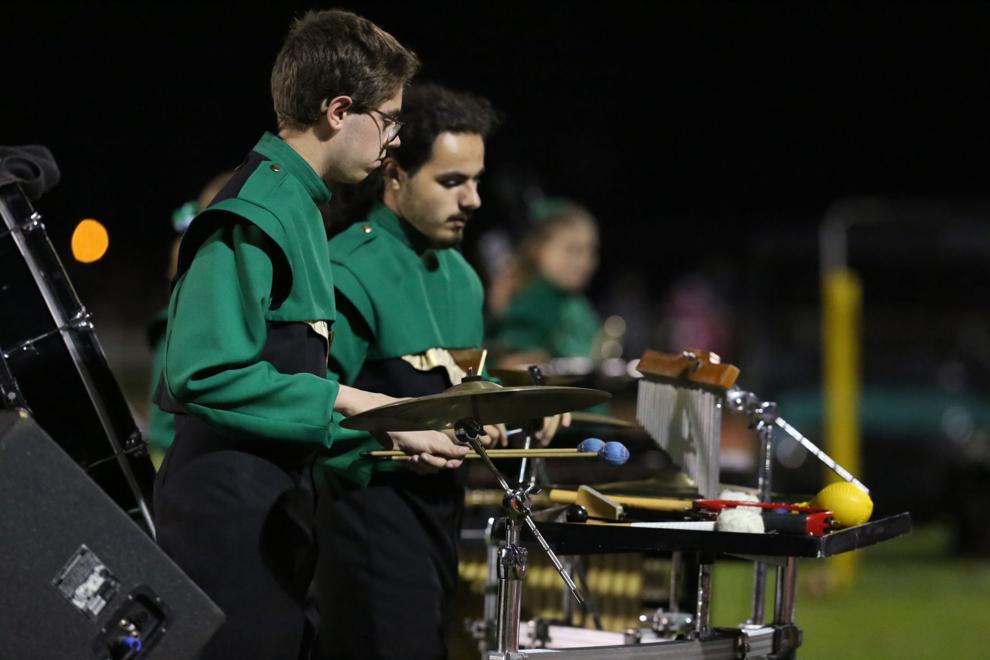 Mainland Vineland Football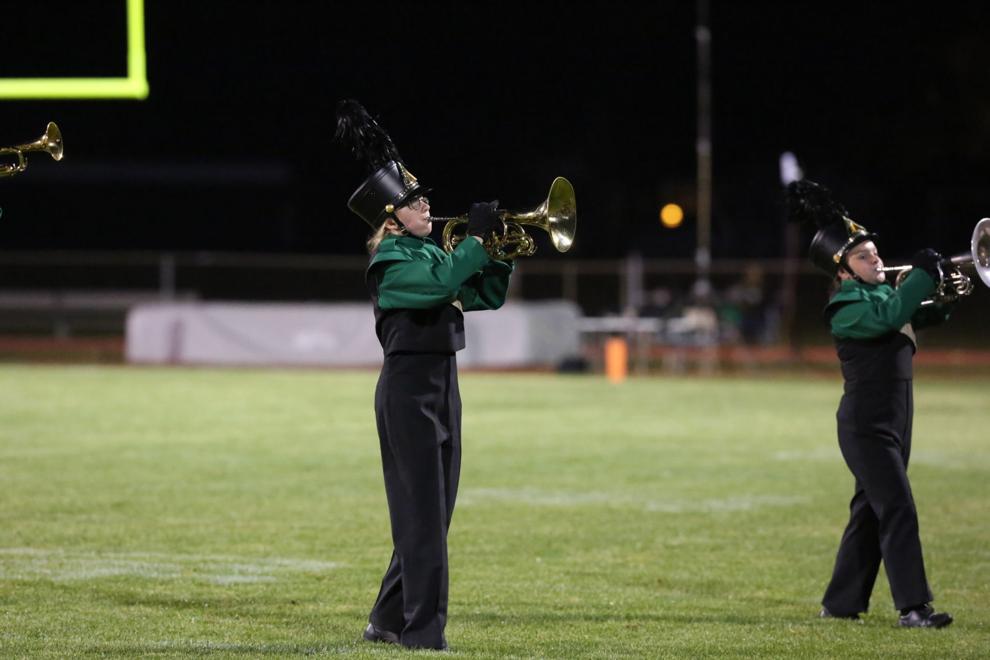 Mainland Vineland Football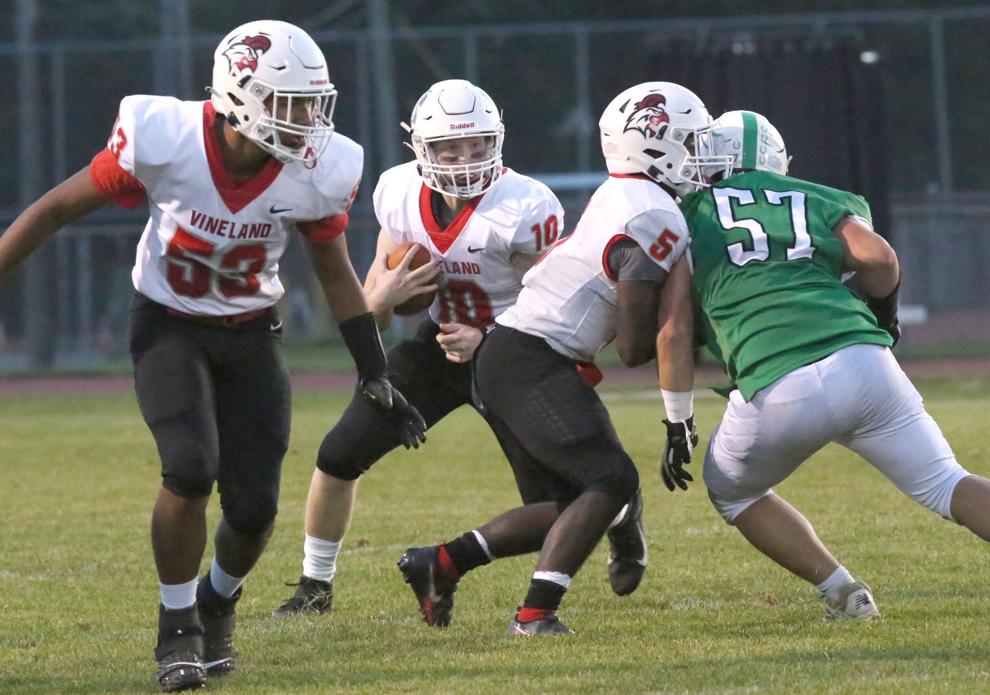 Mainland Vineland Football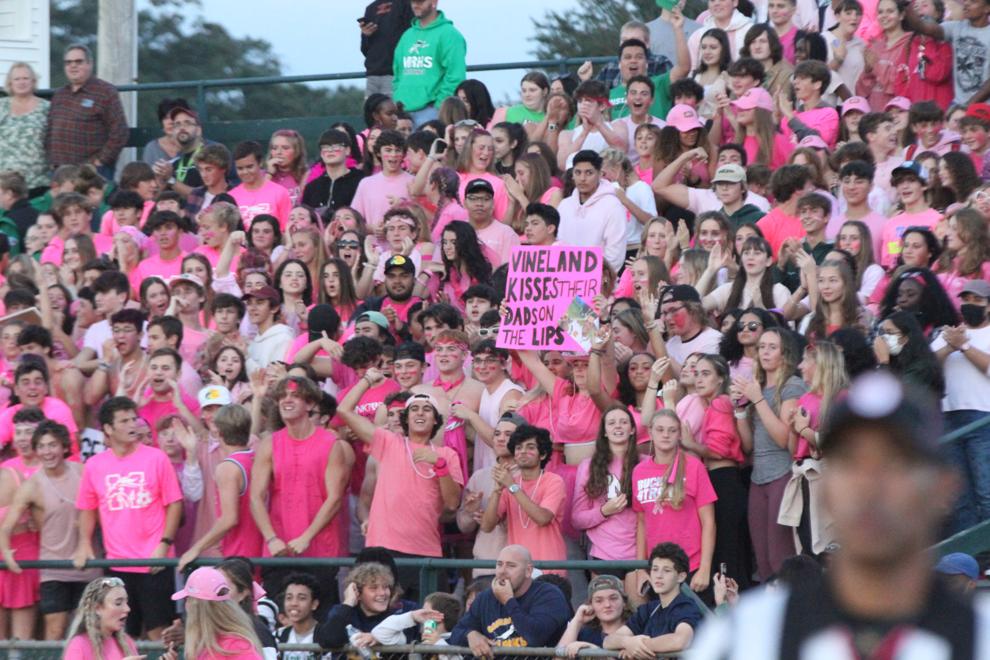 Mainland Vineland Football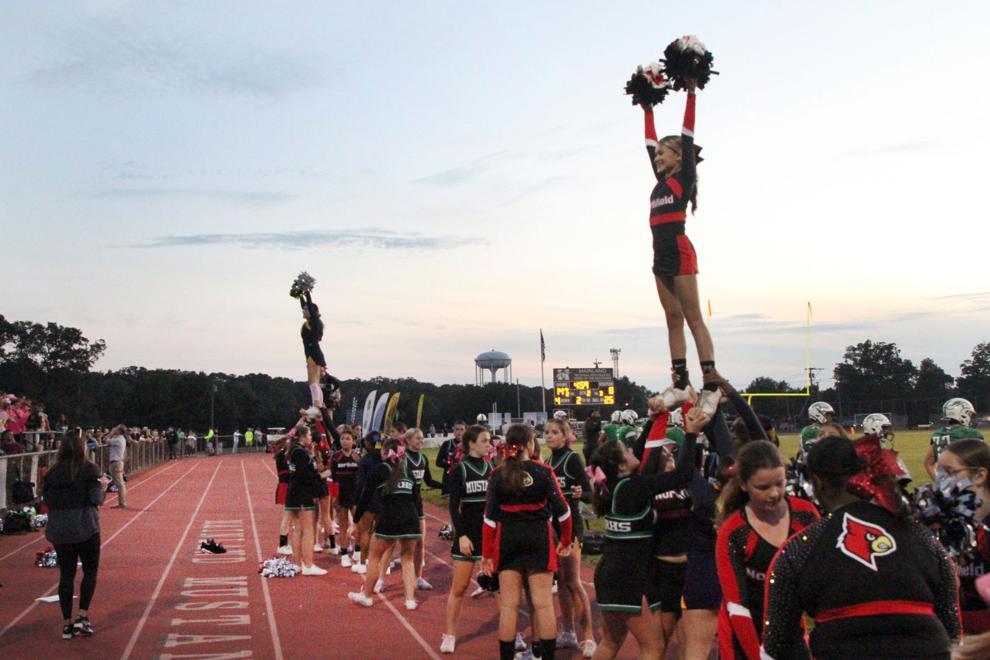 Mainland Vineland Football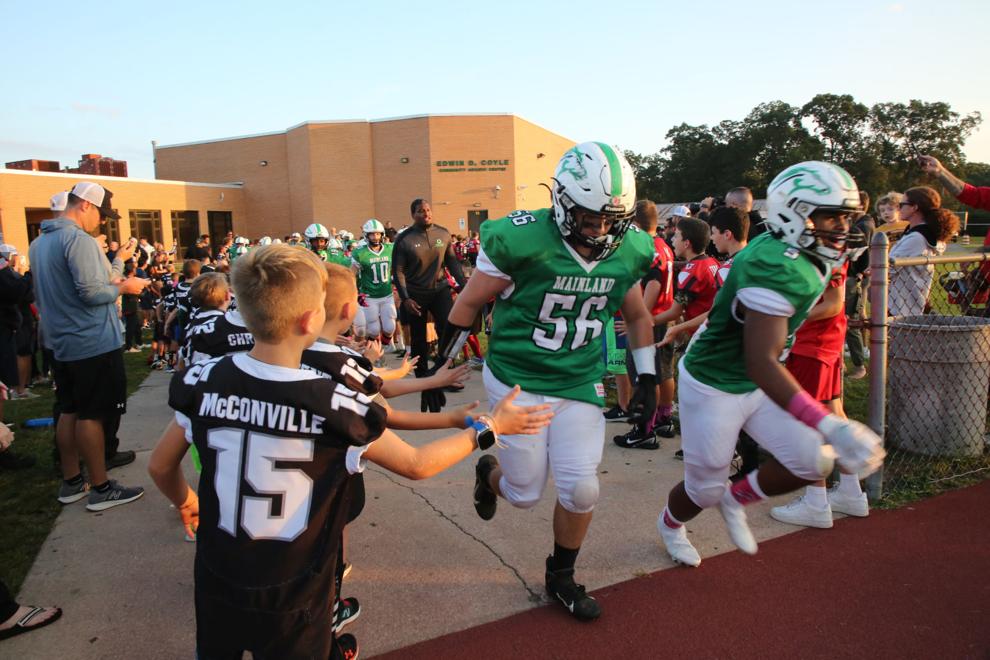 Mainland Vineland Football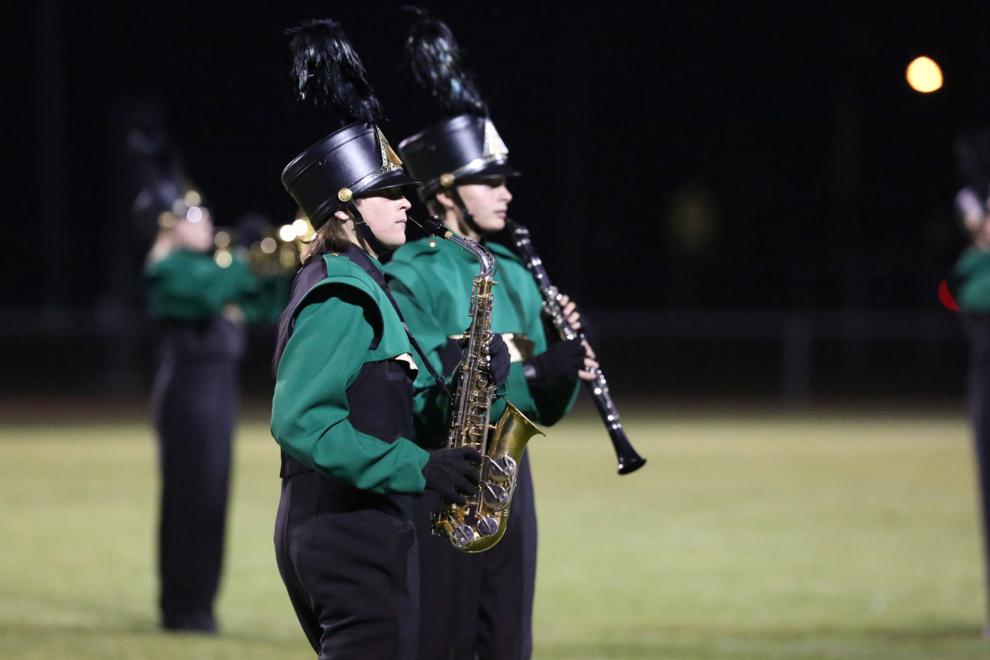 Mainland Vineland Football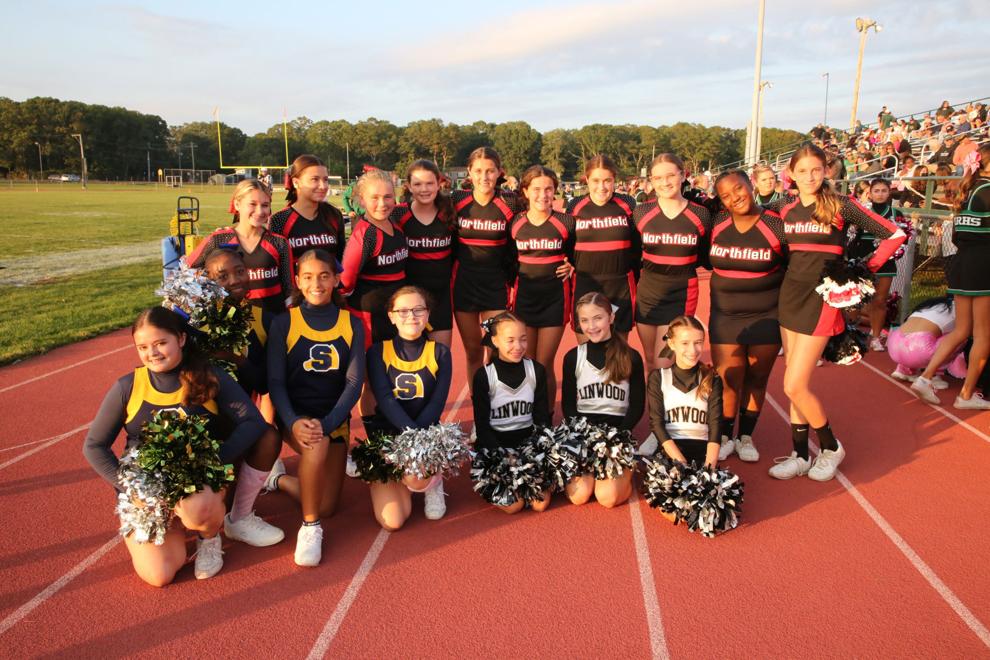 Mainland Vineland Football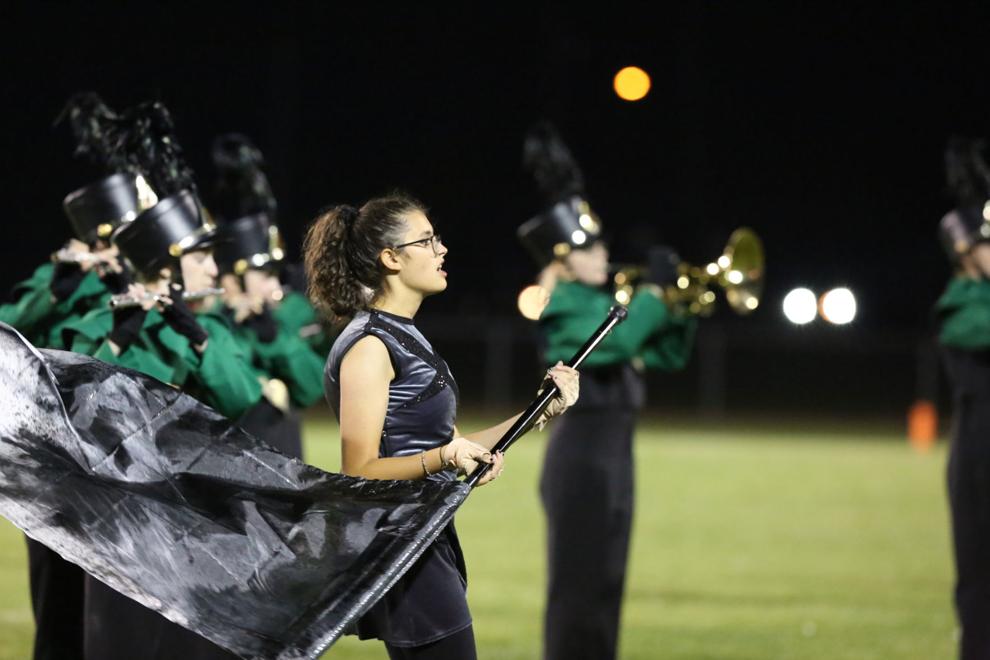 Mainland Vineland Football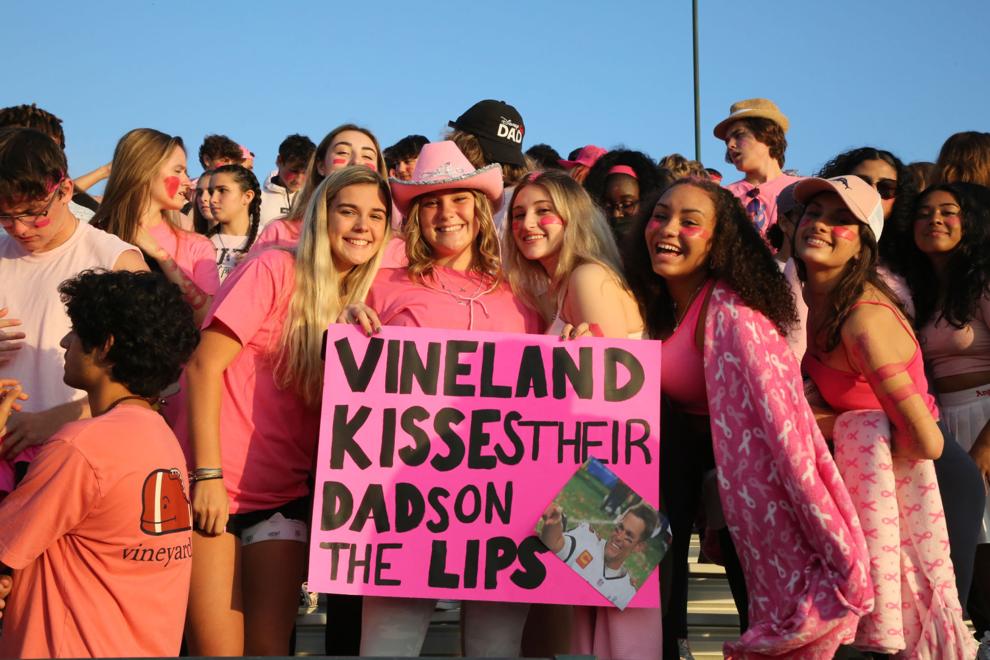 Mainland Vineland Football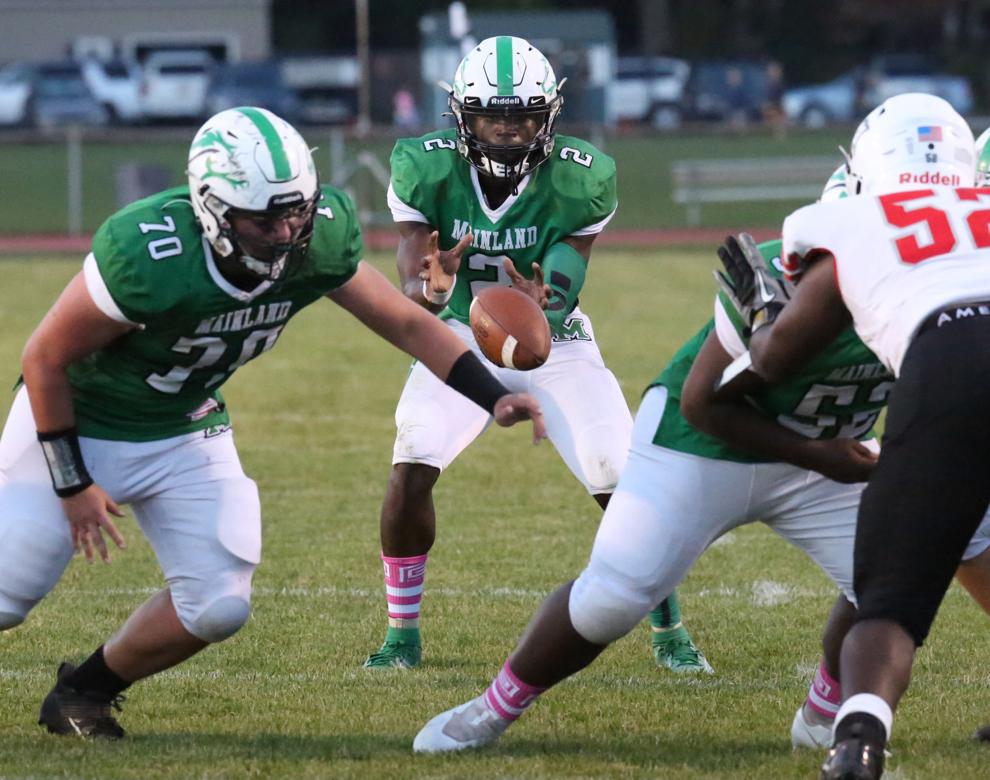 Contact: 609-272-7185
Twitter @ACPressMcGarry