BUENA VISTA TOWNSHIP — St. Augustine Prep's Jake Slotnick and Absegami High School's Sean Cowan are among the state's top wrestlers.
As expected, the two juniors put on an intense match Tuesday.
Slotnick earned a 4-2 decision in the 157-pound bout to lead the Hermits to a 55-18 victory over Absegami in a Cape-Atlantic League interdivision meet at the Paul A. Rodio Gymnasium.
Slotnick started the match with a takedown, but Cowan quickly earned a point with a reversal. The score was 2-1 until the third period. Slotnick then earned another two points with a takedown to extend his lead to 4-1. Cowan earned another point on a late reversal, but Slotnick held on to win.
"It was a good match, said Slotnick, 16, of Williamstown. "My goal this year is to place at states. I'm just looking forward to the season."
Last season, Slotnick advanced to the state tournament. Cowan finished fifth at the region tournament, which was drastically cut due to the pandemic, and only the best of the best in the area made the shortened field.
"I felt comfortable, and I think I'm pretty good on my feet," Slotnick said of his bout with Cowan. "I wasn't that scared or nervous. I was pretty comfortable, and I know I can get a takedown when I need to."
The Braves were missing some of their top wrestlers, including Chris Eaton, Aidan Zeck and standout Ray Weed, who finished fourth at the individual region tournament and seventh at the state tournament last season. Absegami forfeited four matches, giving the Hermits 24 team points.
St. Augustine forfeited just one match.
"That doesn't matter. We are better than that," Absegami junior George Rhodes said about being shorthanded. "None of that matters. We are better than that. Period. End of story. We are going to fix that soon. I got ascended to this leadership role. After that performance, I've got a lot of work to do."
Rhodes pinned Joseph Cleary in 1 minute, 15 seconds at 175. Despite his personal success, Rhodes was more focused on fixing team issues, like getting his teammates "on the same page and getting them all in."
Rhodes finished 12-3, placed second at the region tournament and qualified for states last season.
"It was just another day in the office," he said of his bout. "That was it. I needed to put six on the board, and I did."
Last season, the Hermits were a young team that advanced seven wrestlers to the region tournament and six to the state tournament.
Most returned this winter and made impacts Tuesday.
Kaden Naame, who won the South Region title last season, earned a 19-5 major decision over the Braves' Matthew Sterling at 120. The Hermits' Alex Marshall, who each placed eighth at states last season, pinned Caiden Hurley in 14 seconds at 190.
"They did well," St. Augustine coach Bill Ward said. "(The Braves ) weren't at full strength, but neither were we. It was a good match. Good matches within the match."
Slotnick agreed that his teammates wrestled well but, after being off two weeks due to winter break and just starting to practice again, he said they need to get back to business, especially with their conditioning.
"We have a lot of team chemistry," Slotnick said. "We were all freshmen at one point, now we are all juniors. We are friends off the mat. It's just great to be around those guys."
Absegami's Frank Gargione pinned Colin Olivo in 58 seconds at 144. The Hermits' Tristan McLeer earned a 10-6 decision over Julian Rivera at 150. McLeer led the bout was 6-4 and 8-6, but it was close and went down to the final seconds.
"We can build off this," Ward said. "(The Braves) are a good team. We wrestled well, and hopefully we continue to wrestle better and better each time out."
PHOTOS St. Augustine Prep vs. Absegami wrestling
HIDE VERTICAL GALLERY ASSET TITLES
Absegami vs St. Augustine Prep wrestling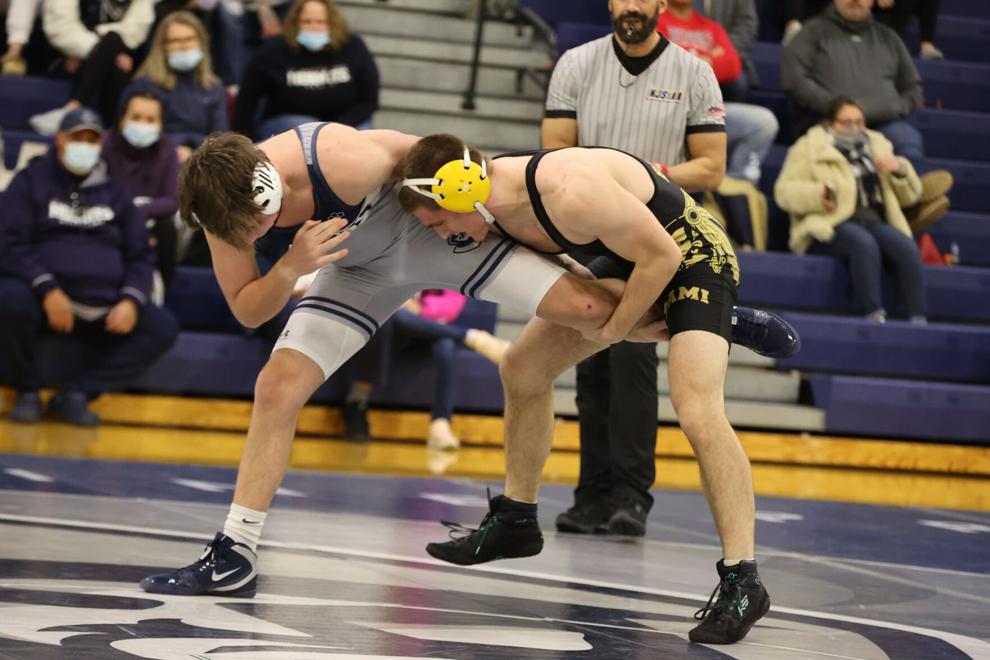 Absegami vs St. Augustine Prep wrestling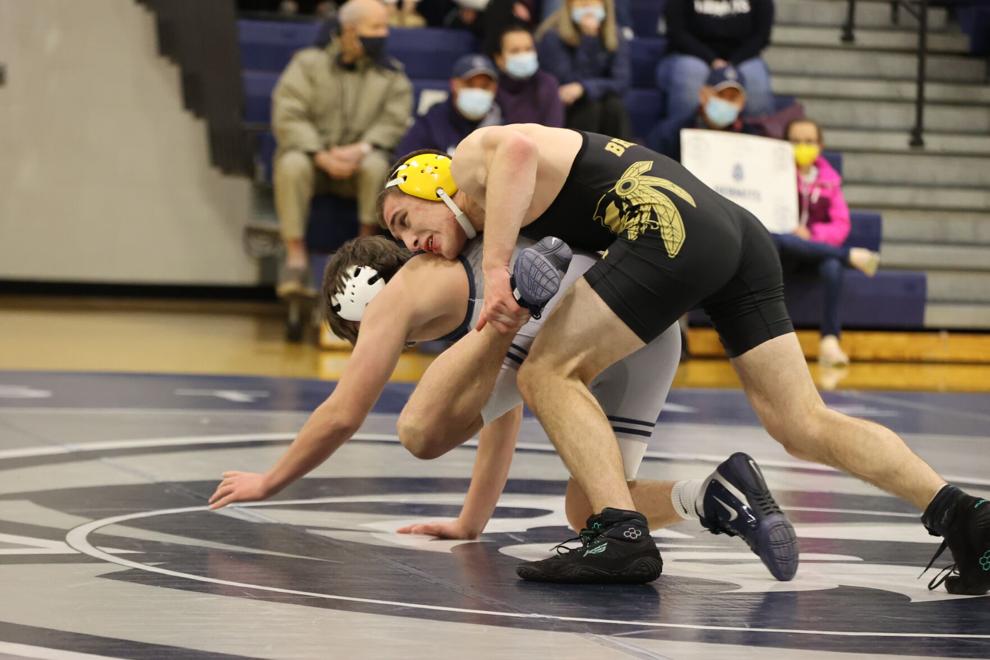 Absegami vs St. Augustine Prep wrestling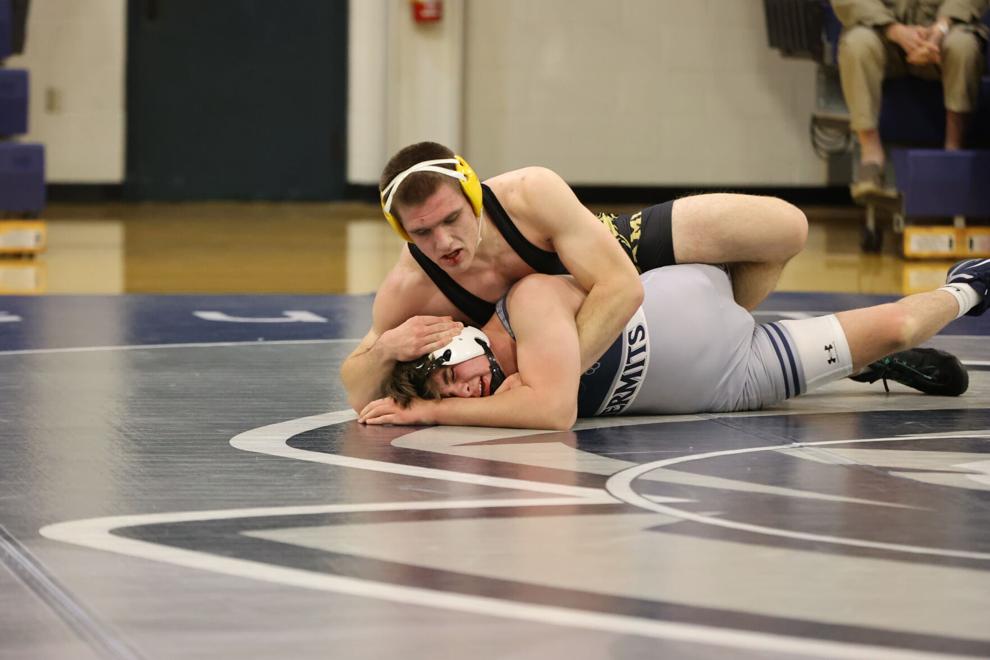 Absegami vs St. Augustine Prep wrestling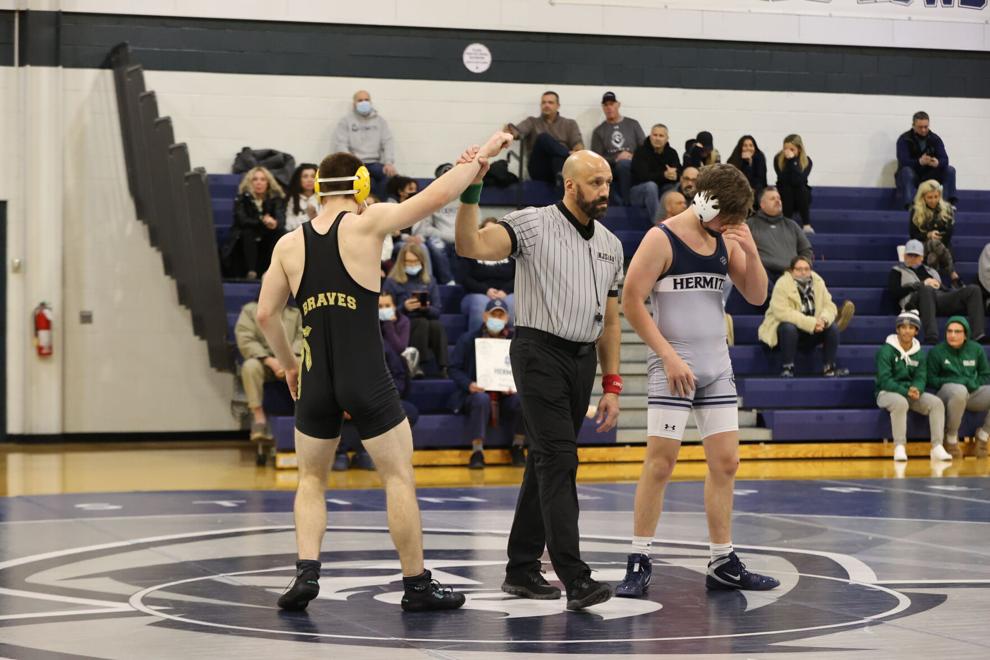 Absegami vs St. Augustine Prep wrestling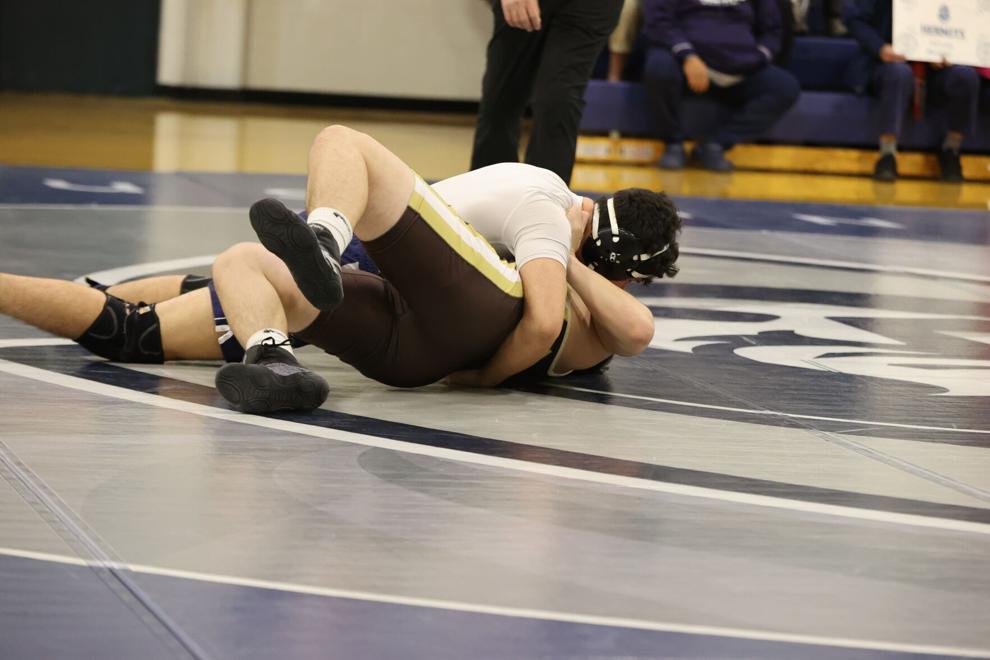 Absegami vs St. Augustine Prep wrestling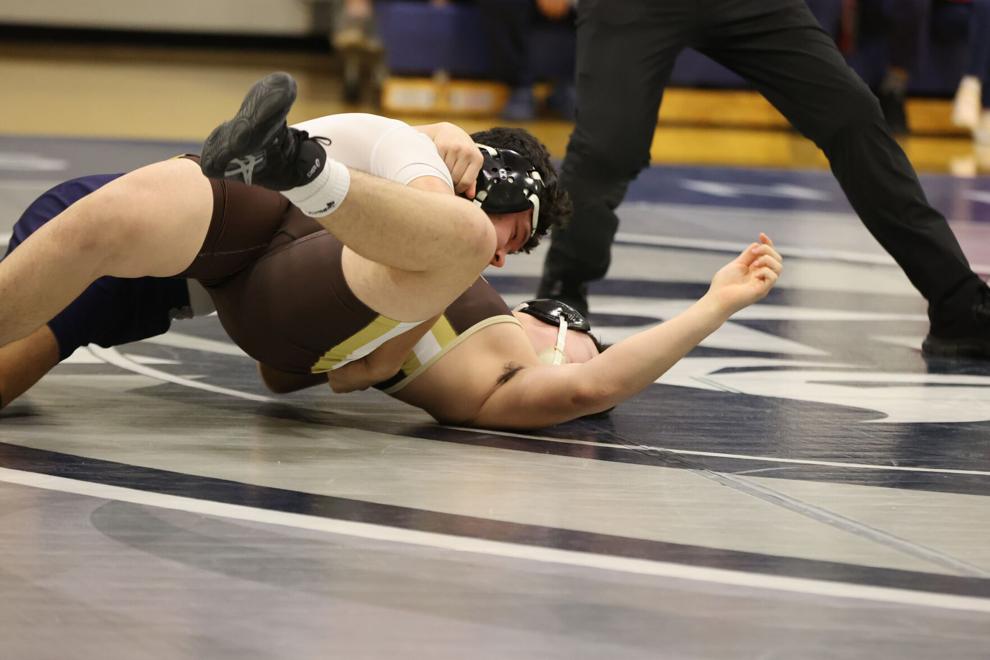 Absegami vs St. Augustine Prep wrestling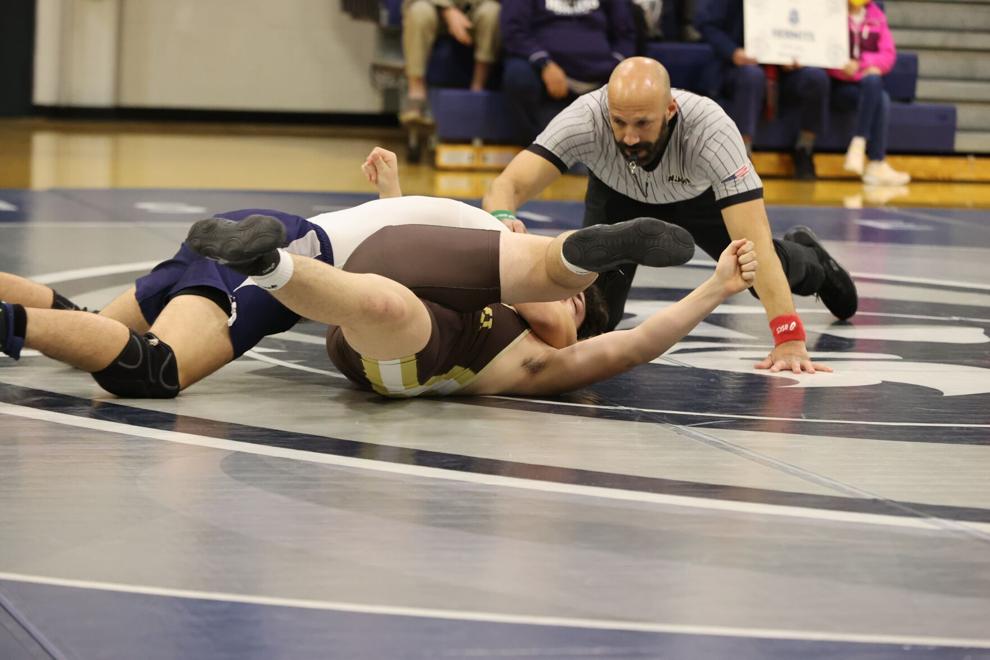 Absegami vs St. Augustine Prep wrestling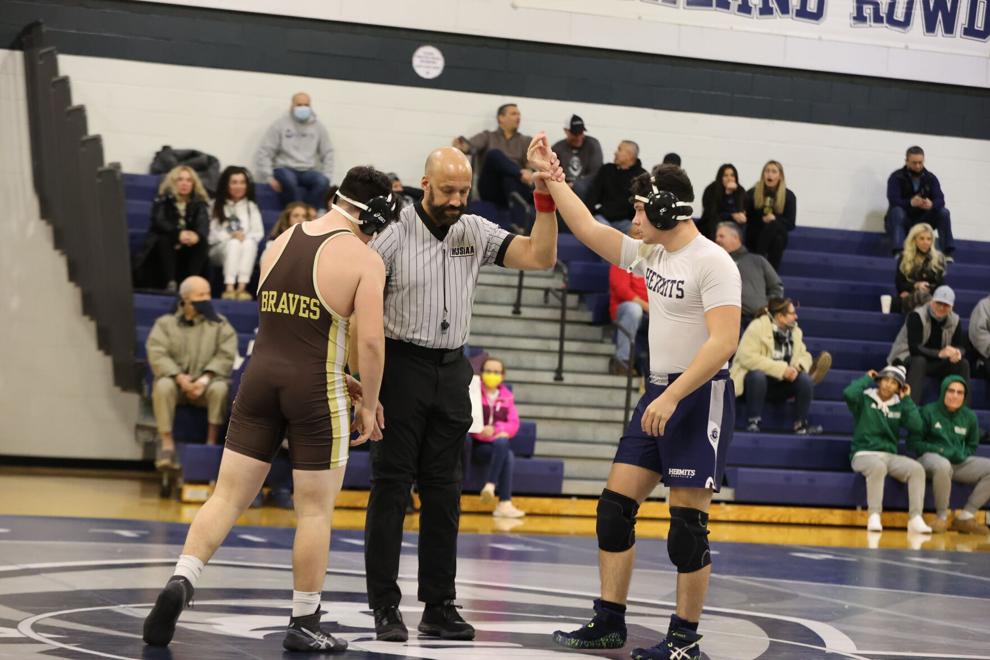 Absegami vs St. Augustine Prep wrestling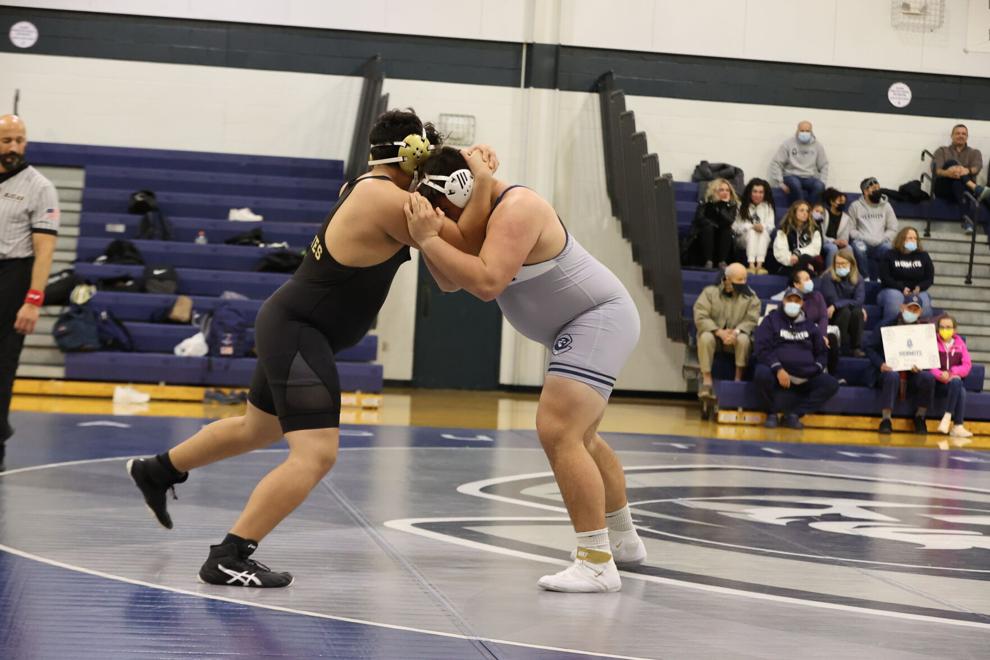 Absegami vs St. Augustine Prep wrestling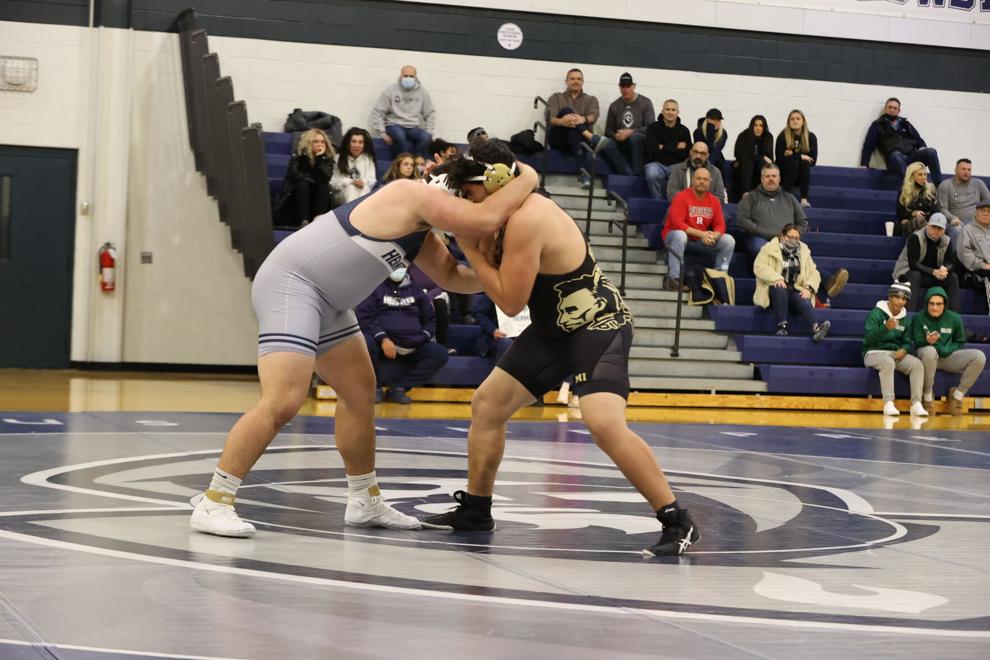 Absegami vs St. Augustine Prep wrestling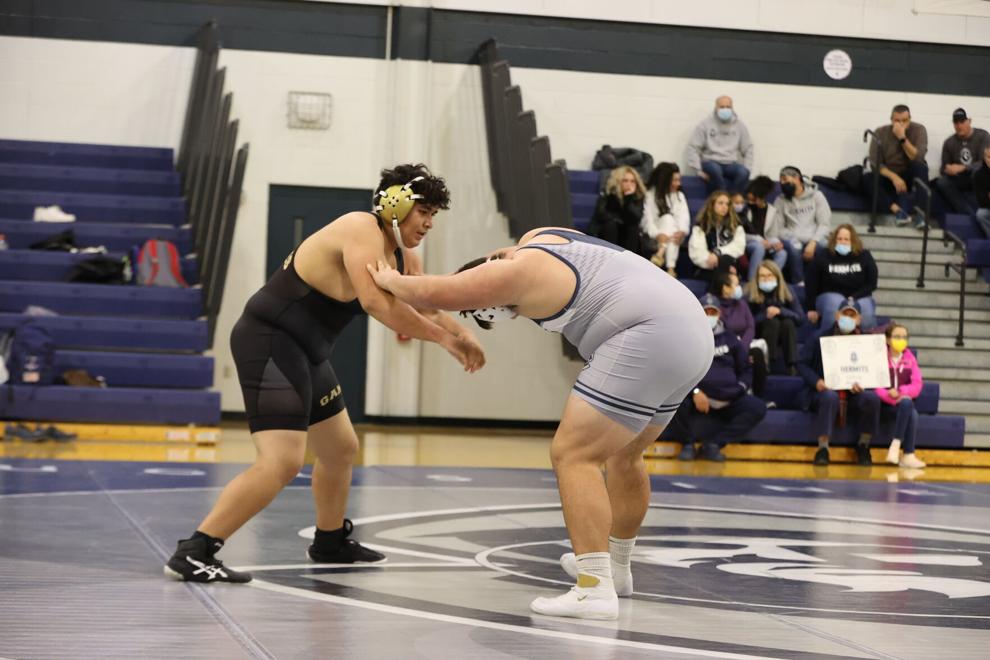 Absegami vs St. Augustine Prep wrestling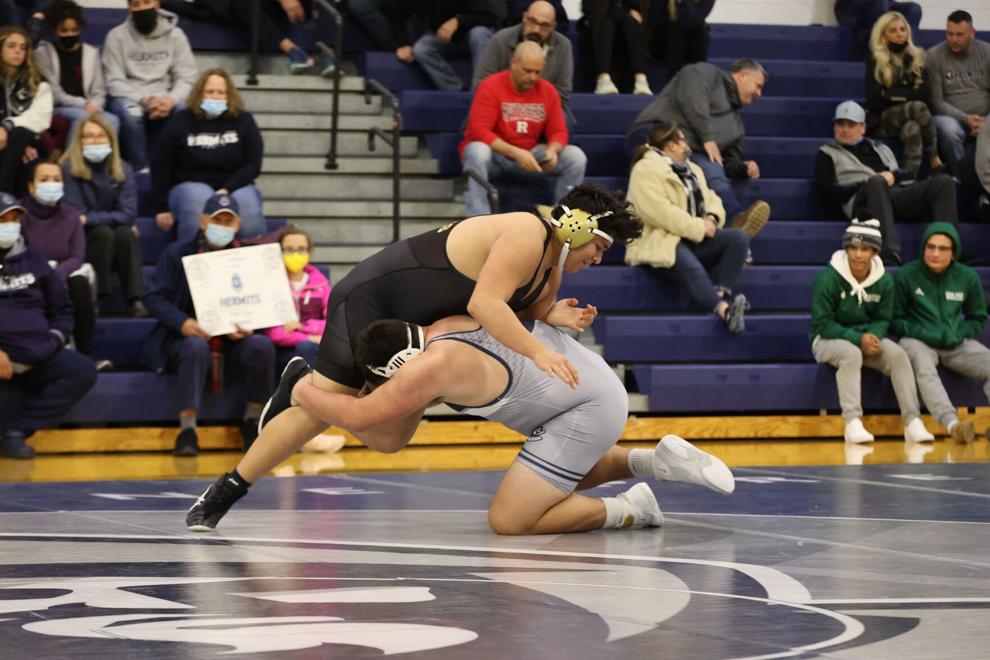 Absegami vs St. Augustine Prep wrestling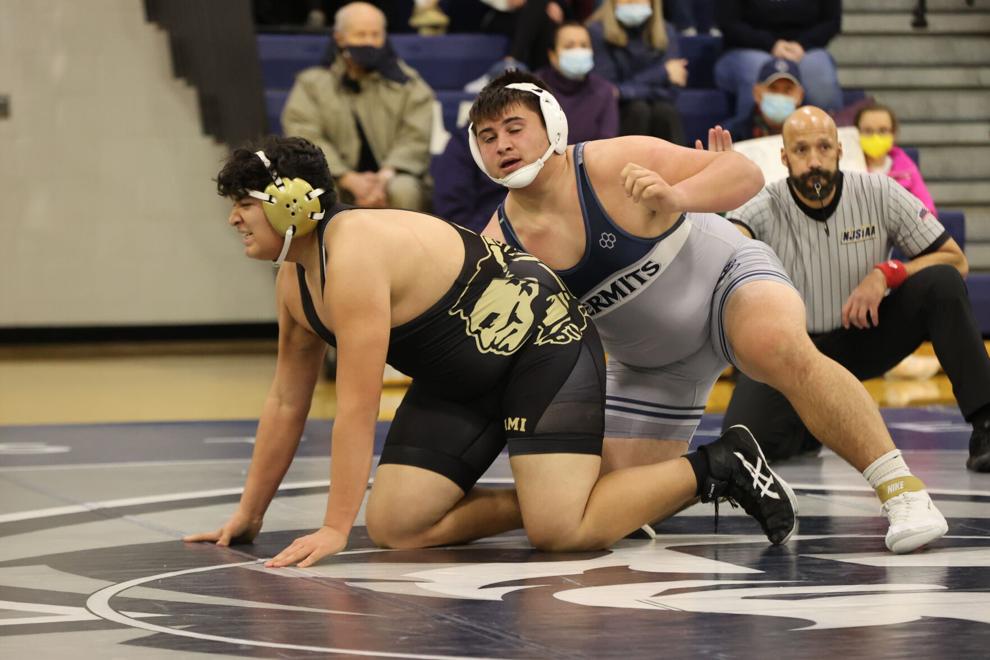 Absegami vs St. Augustine Prep wrestling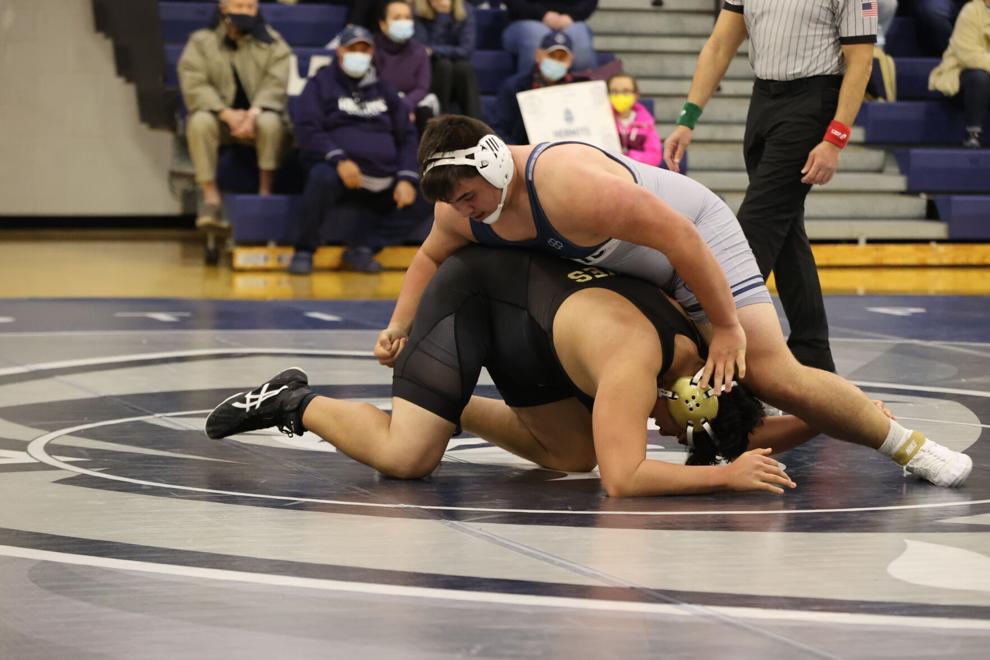 Absegami vs St. Augustine Prep wrestling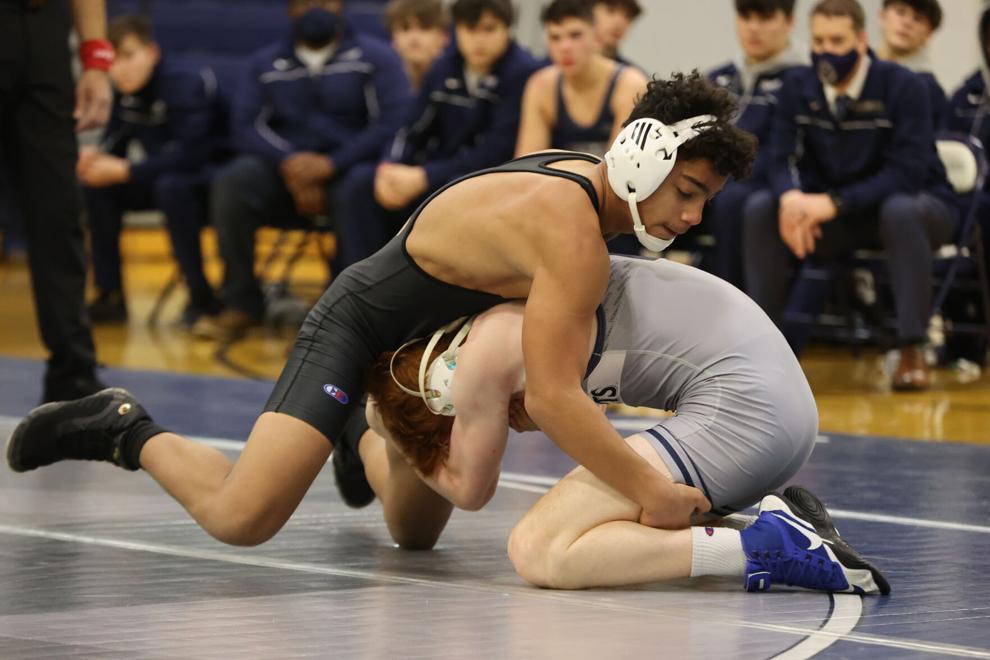 Absegami vs St. Augustine Prep wrestling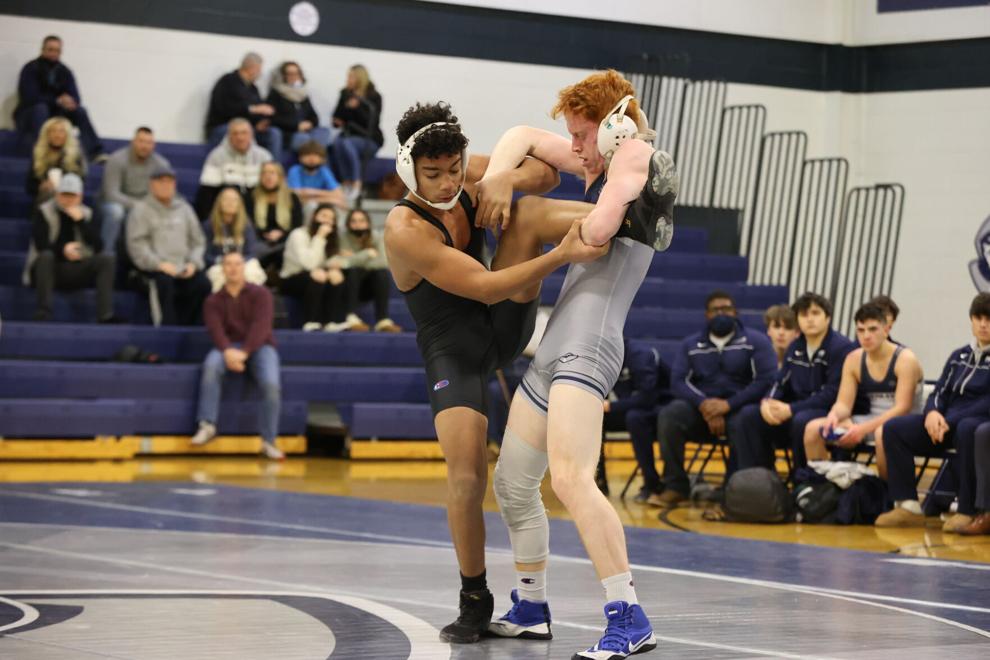 Absegami vs St. Augustine Prep wrestling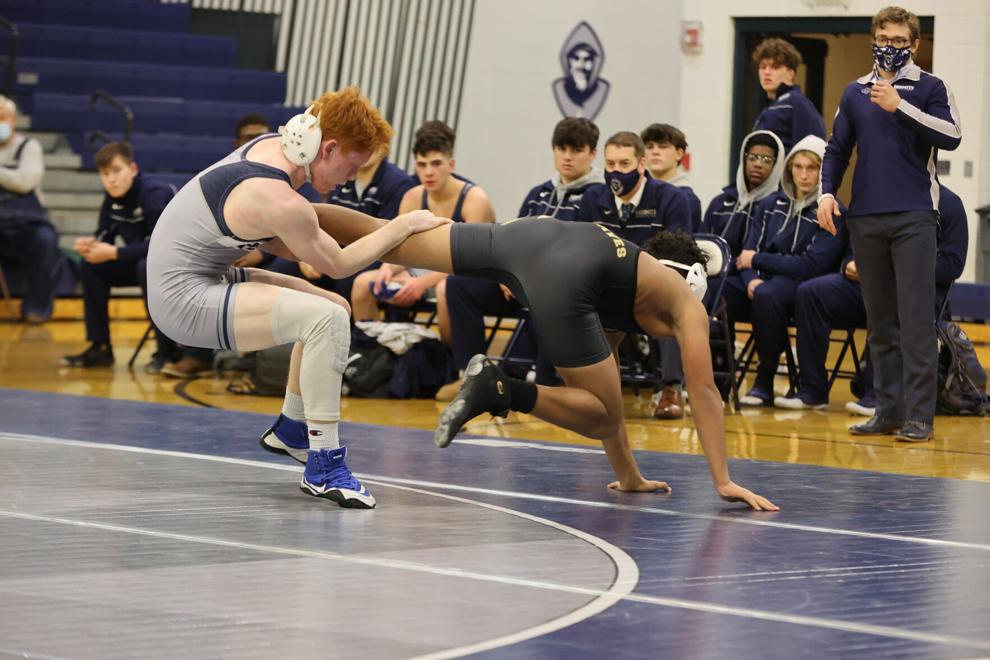 Absegami vs St. Augustine Prep wrestling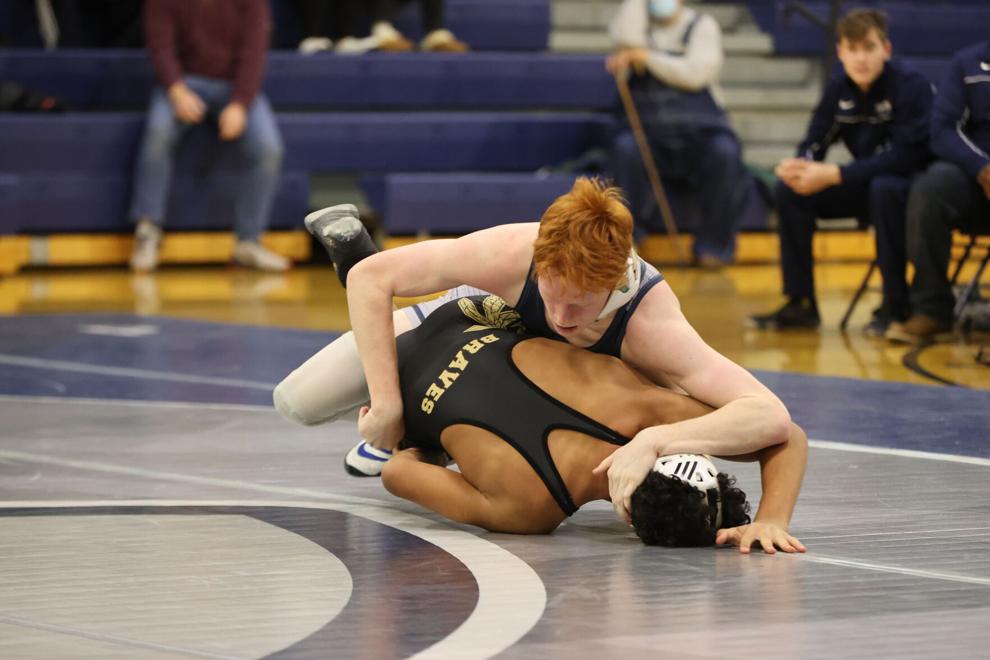 Absegami vs St. Augustine Prep wrestling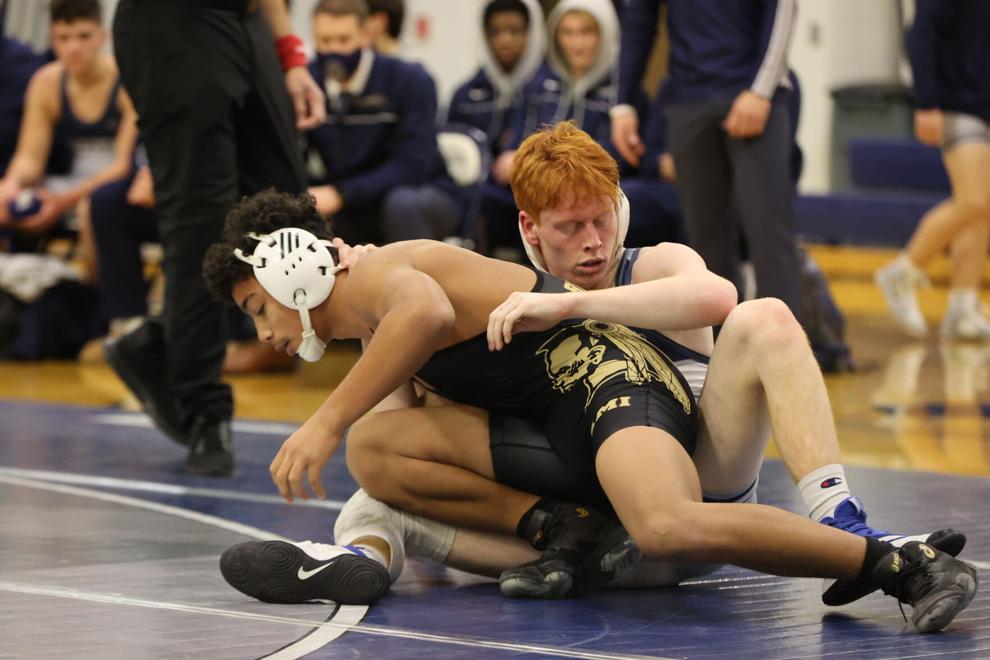 Absegami vs St. Augustine Prep wrestling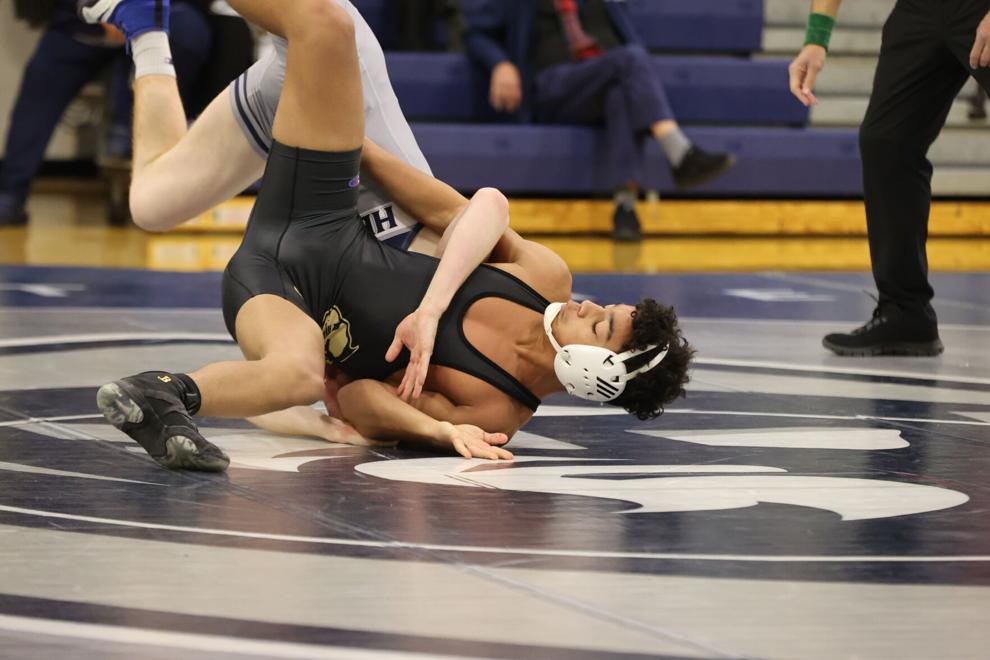 Absegami vs St. Augustine Prep wrestling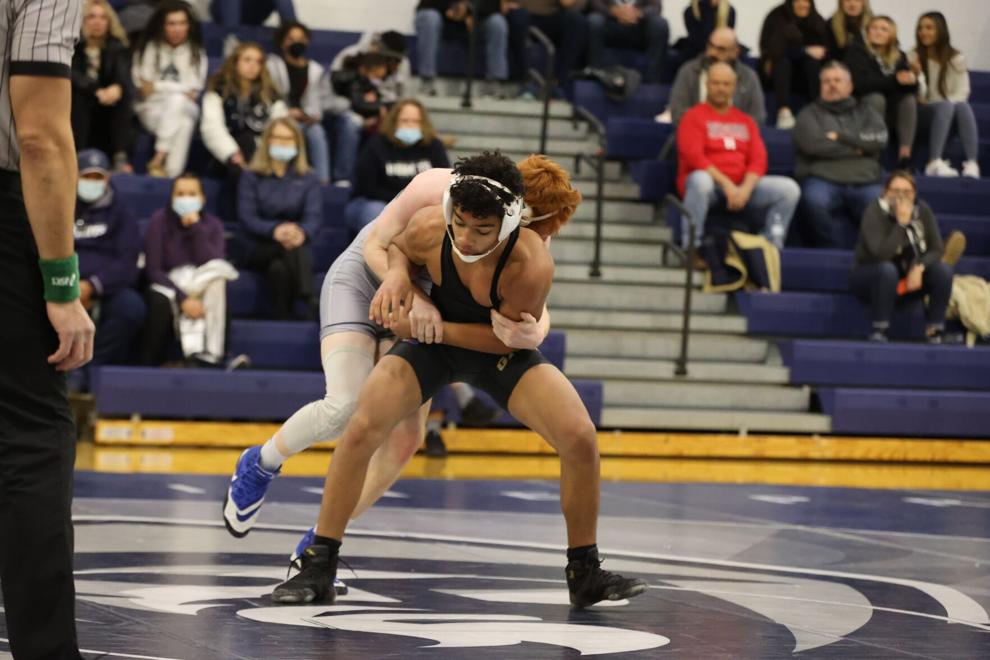 Absegami vs St. Augustine Prep wrestling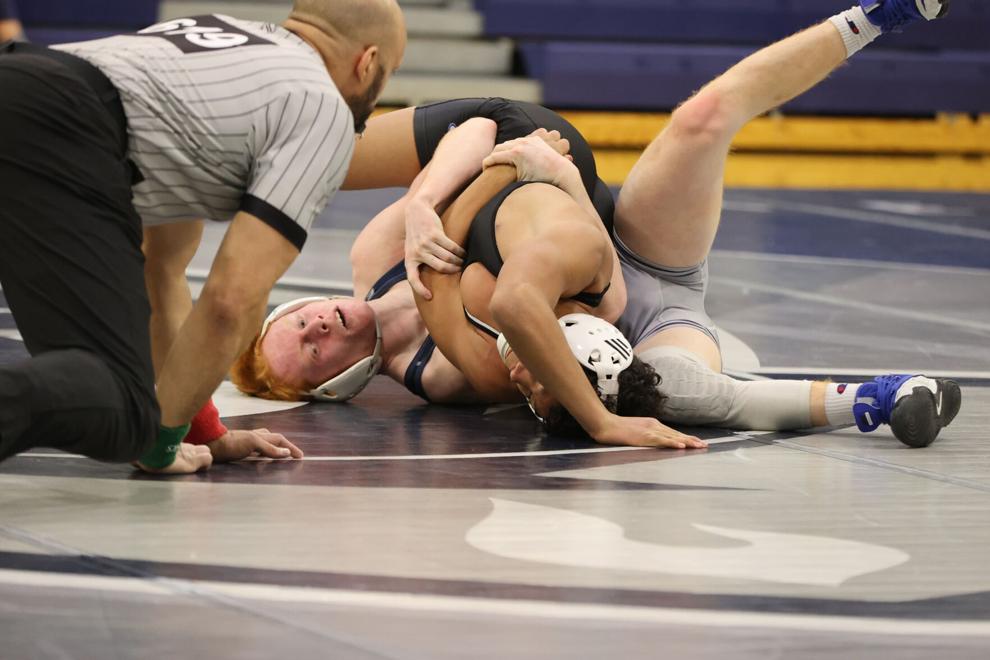 Absegami vs St. Augustine Prep wrestling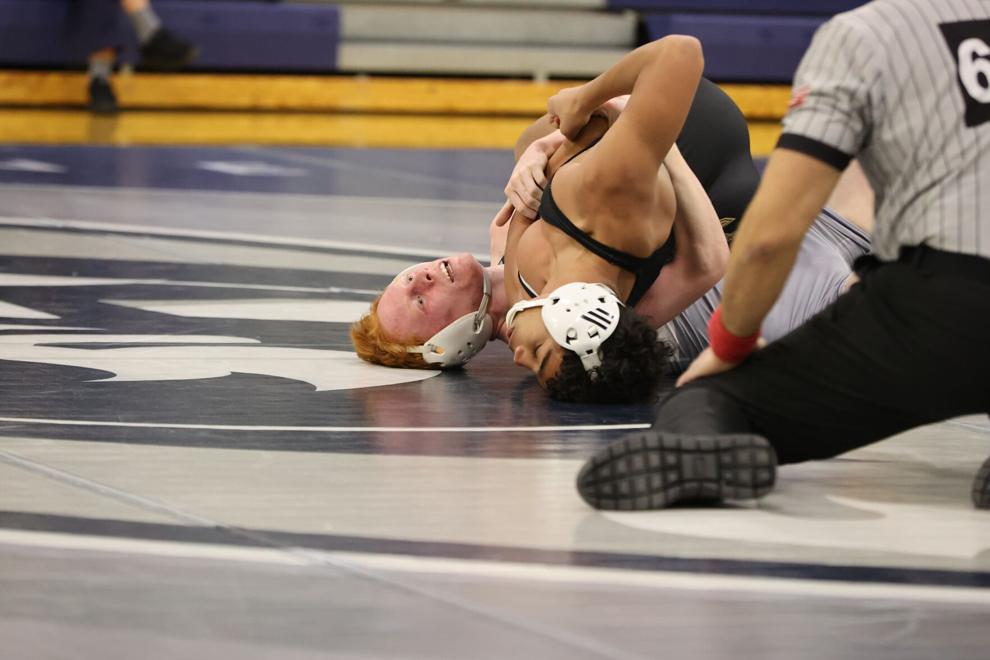 Absegami vs St. Augustine Prep wrestling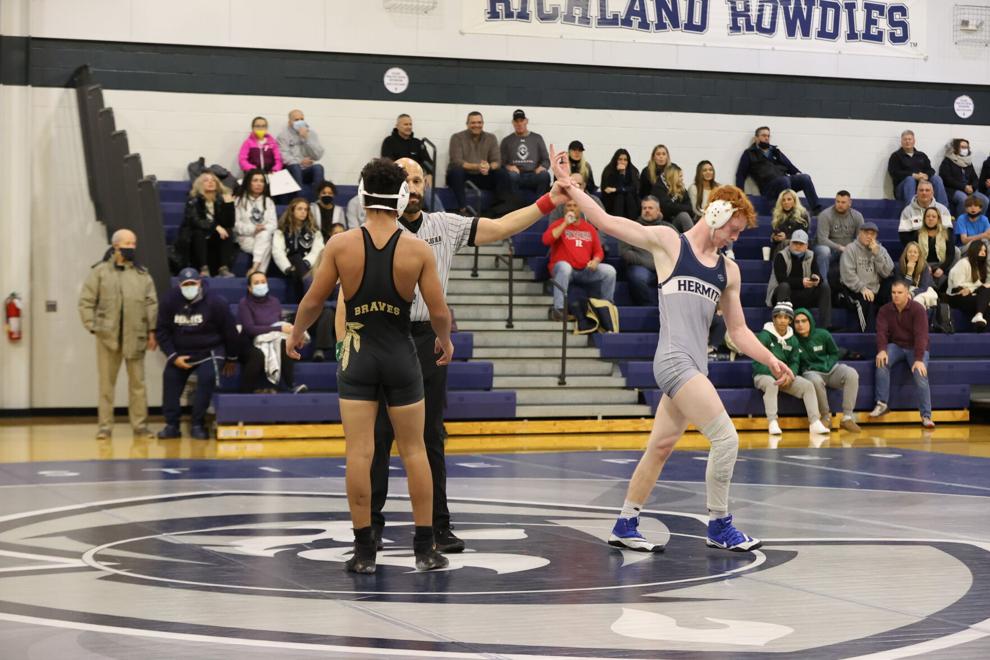 Absegami vs St. Augustine Prep wrestling
Absegami vs St. Augustine Prep wrestling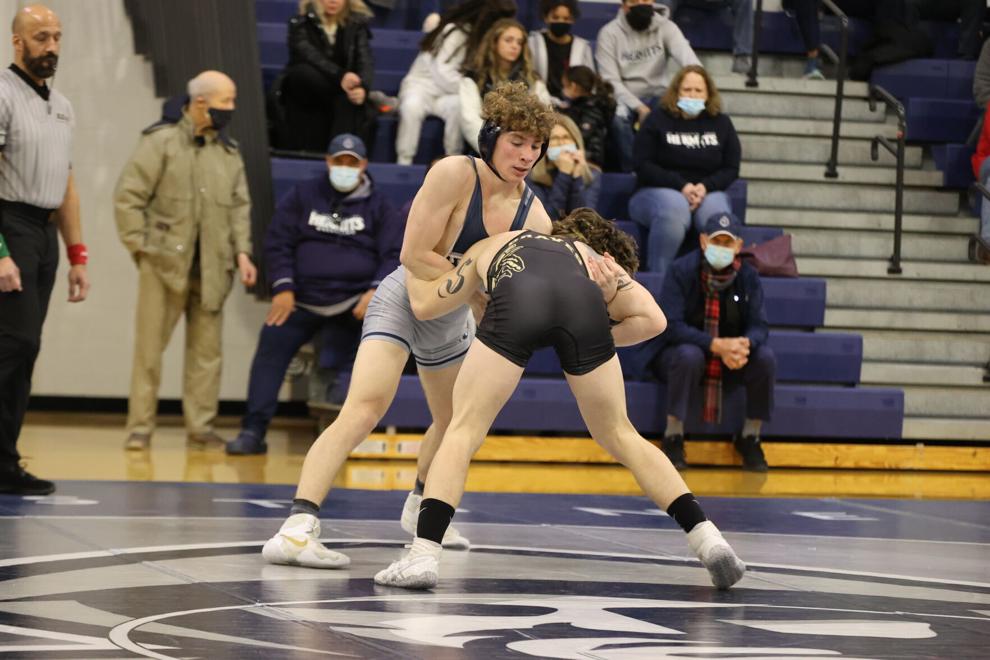 Absegami vs St. Augustine Prep wrestling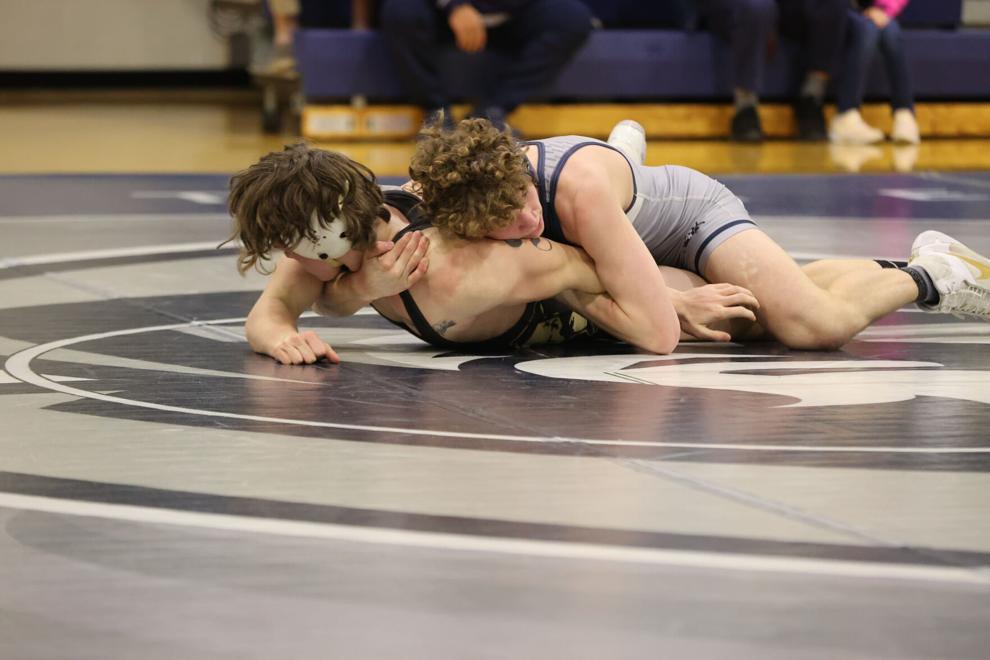 Absegami vs St. Augustine Prep wrestling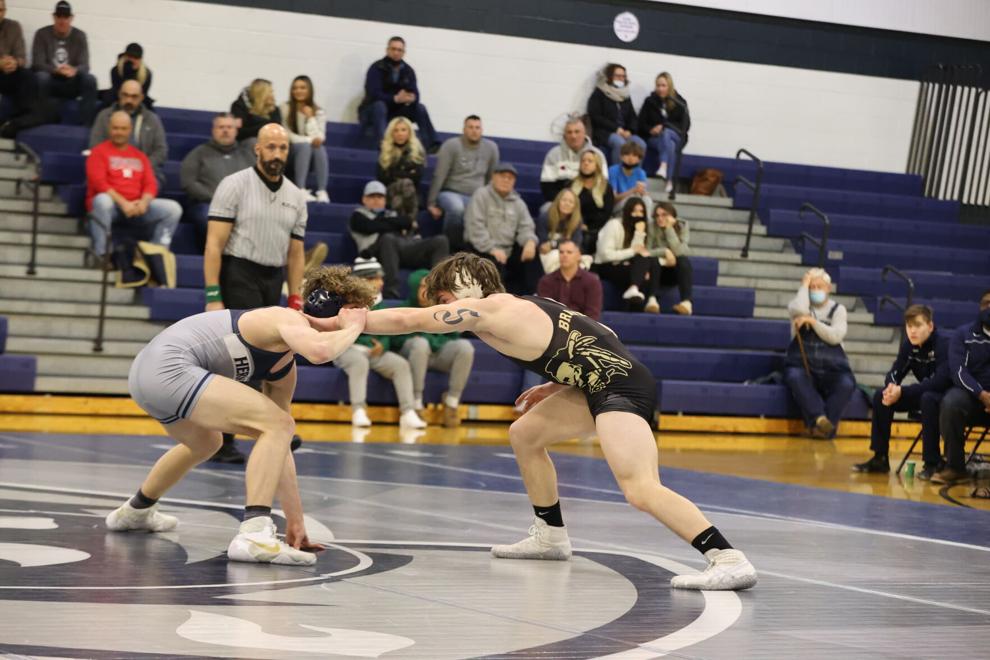 Absegami vs St. Augustine Prep wrestling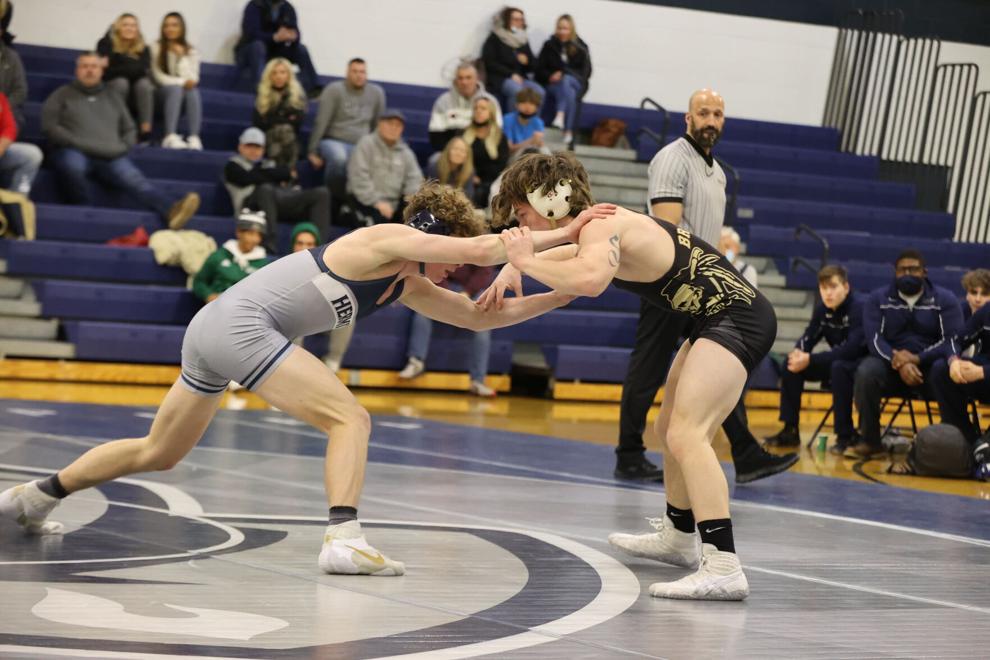 Absegami vs St. Augustine Prep wrestling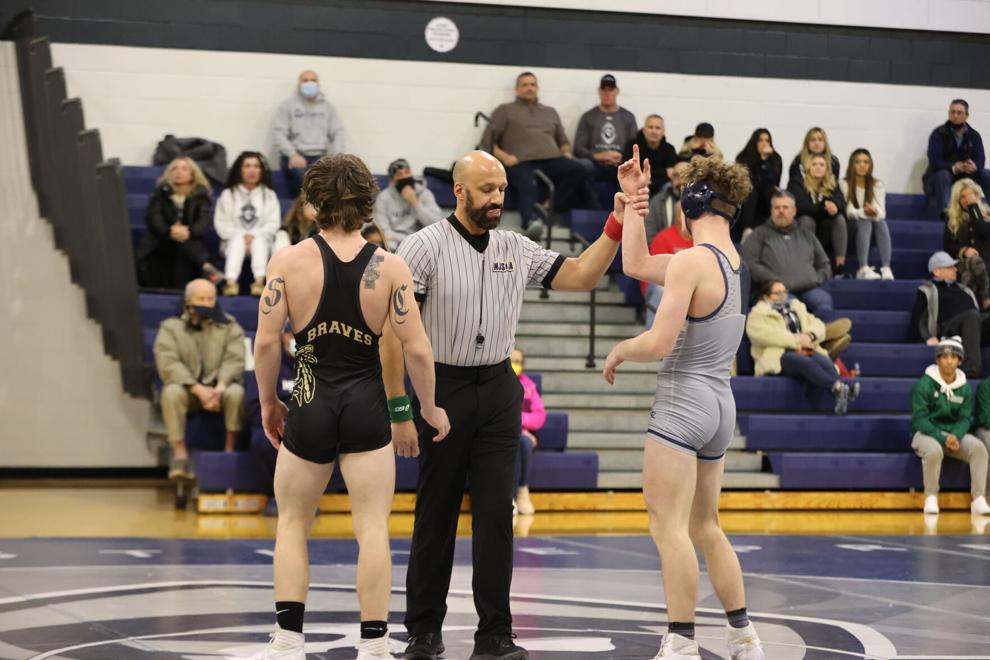 Absegami vs St. Augustine Prep wrestling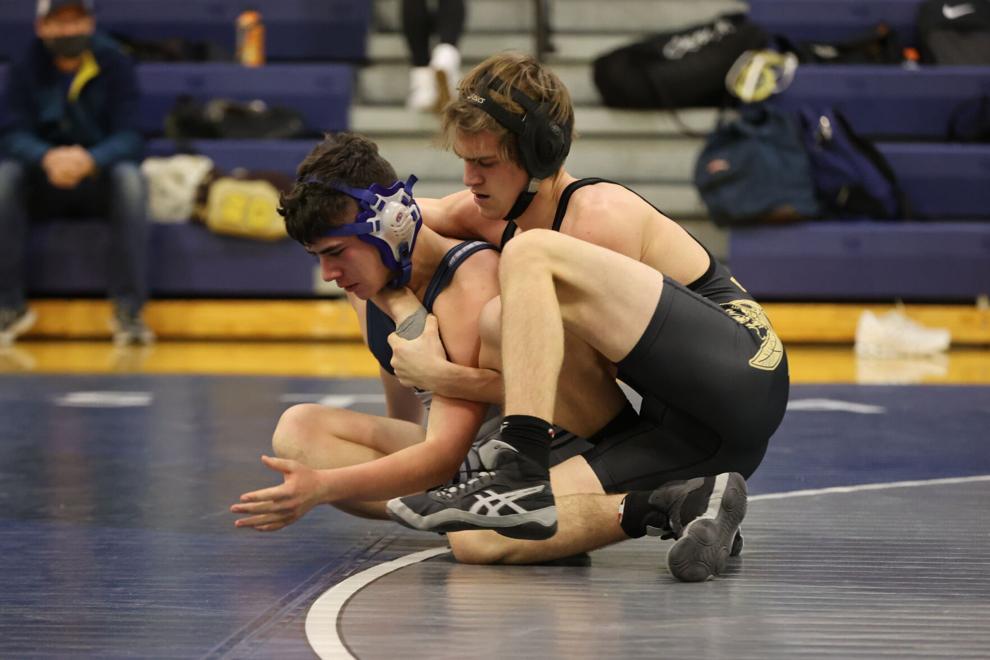 Absegami vs St. Augustine Prep wrestling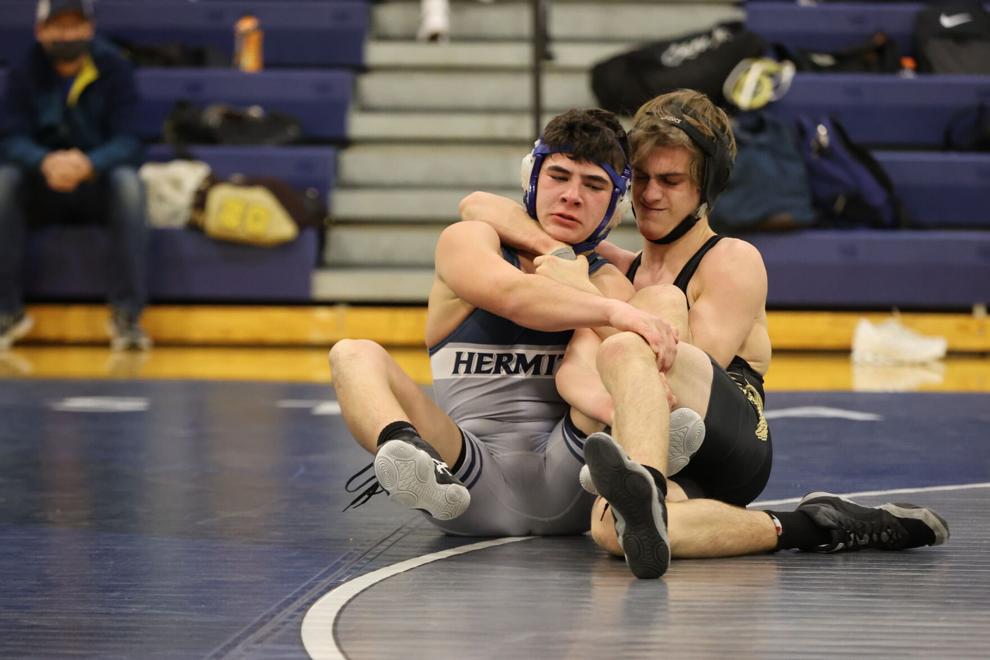 Absegami vs St. Augustine Prep wrestling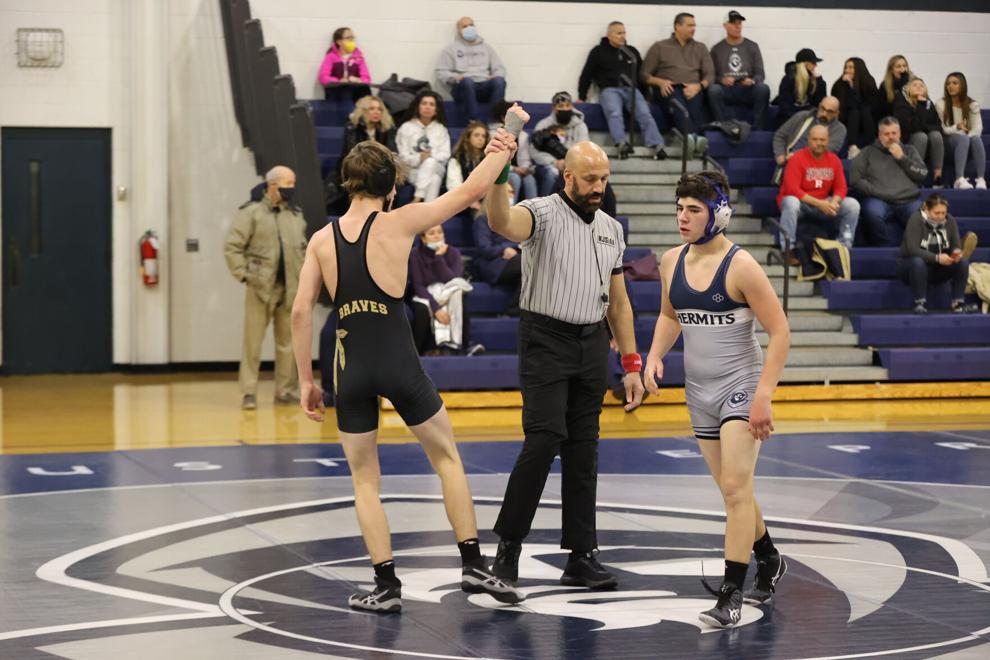 Absegami vs St. Augustine Prep wrestling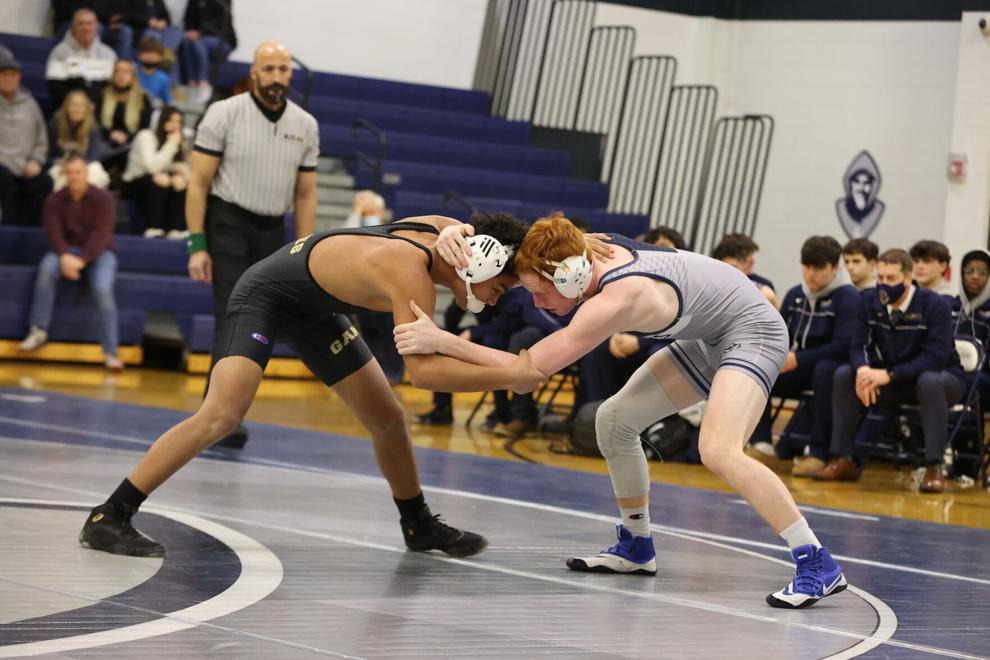 Absegami vs St. Augustine Prep wrestling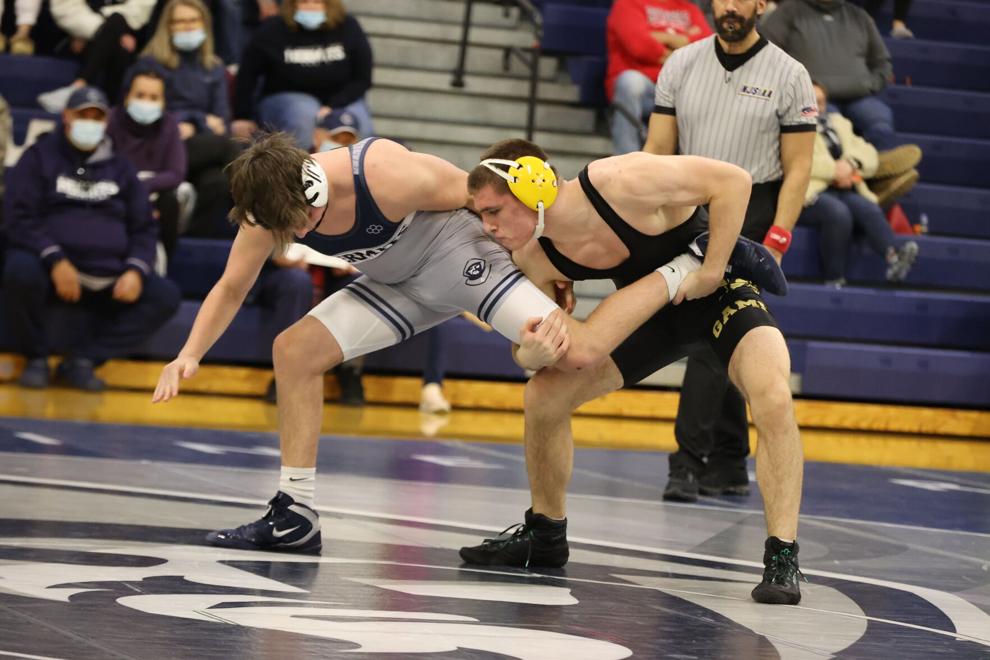 Absegami vs St. Augustine Prep wrestling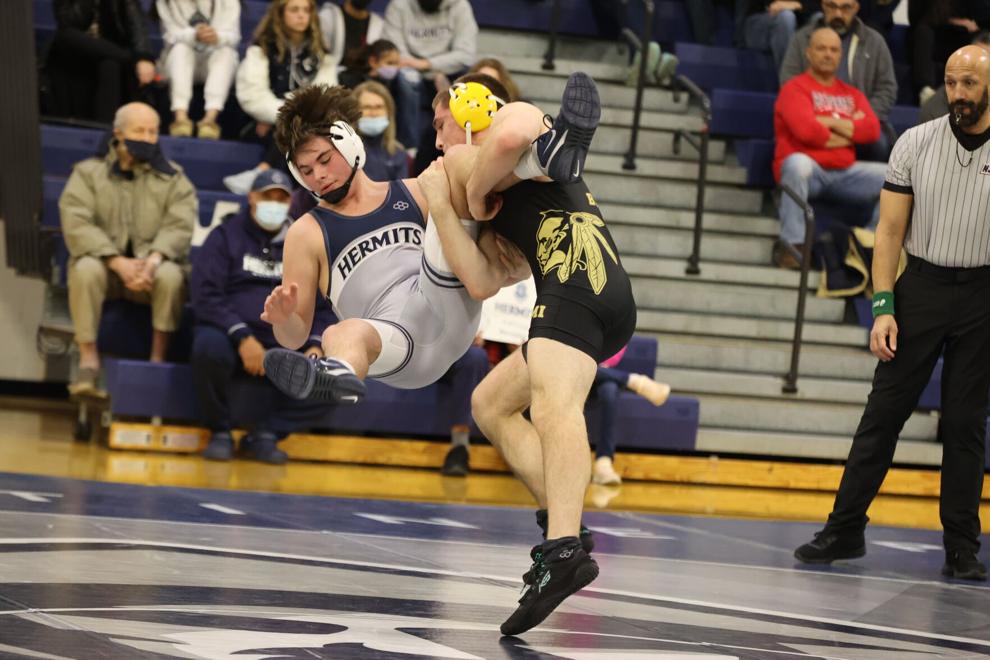 Absegami vs St. Augustine Prep wrestling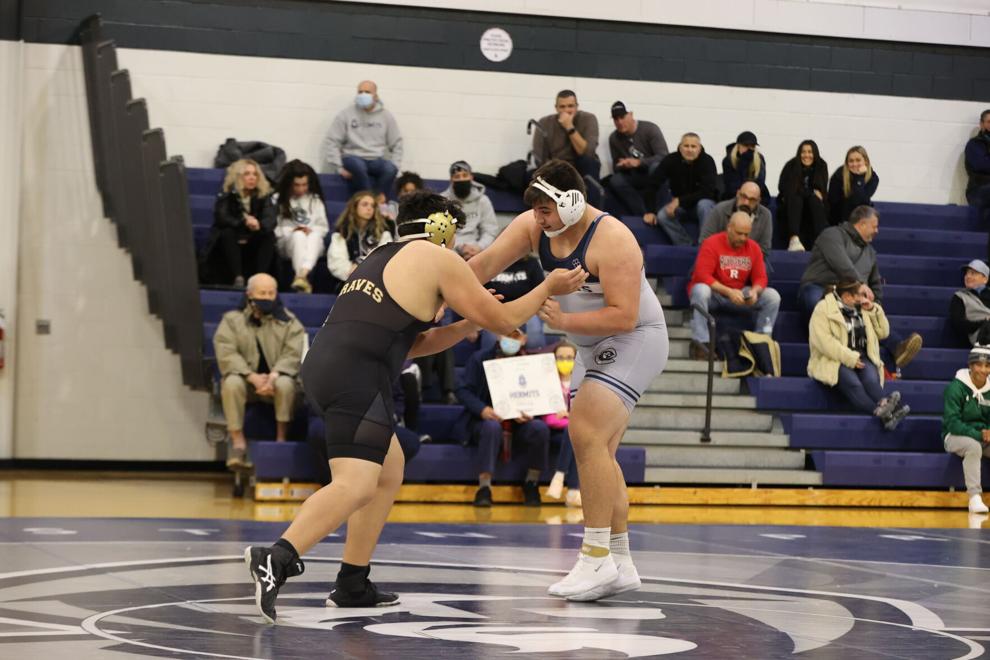 Absegami vs St. Augustine Prep wrestling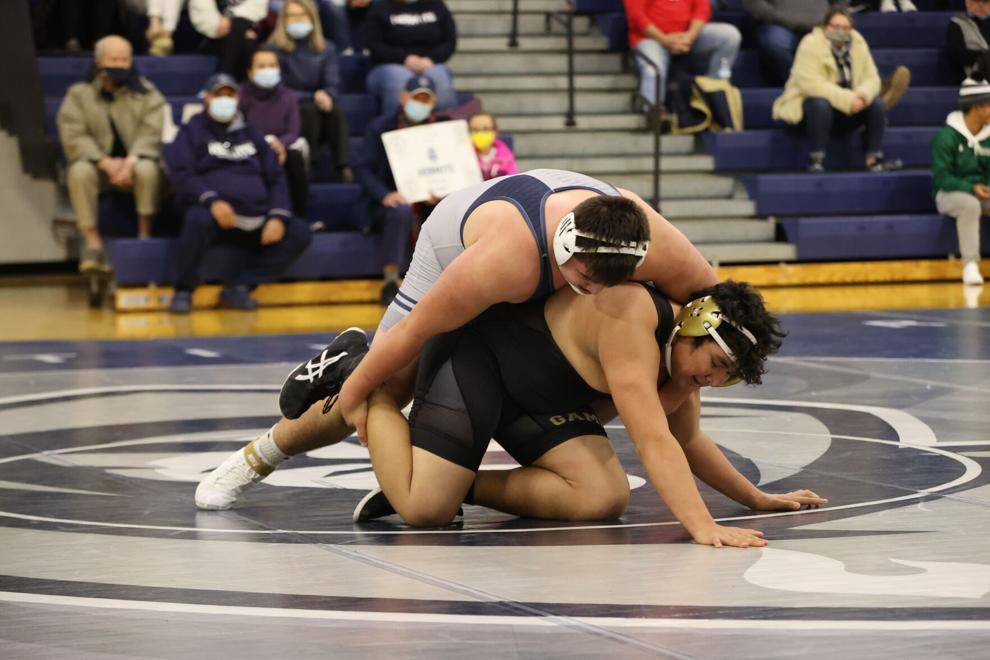 Absegami vs St. Augustine Prep wrestling
Absegami vs St. Augustine Prep wrestling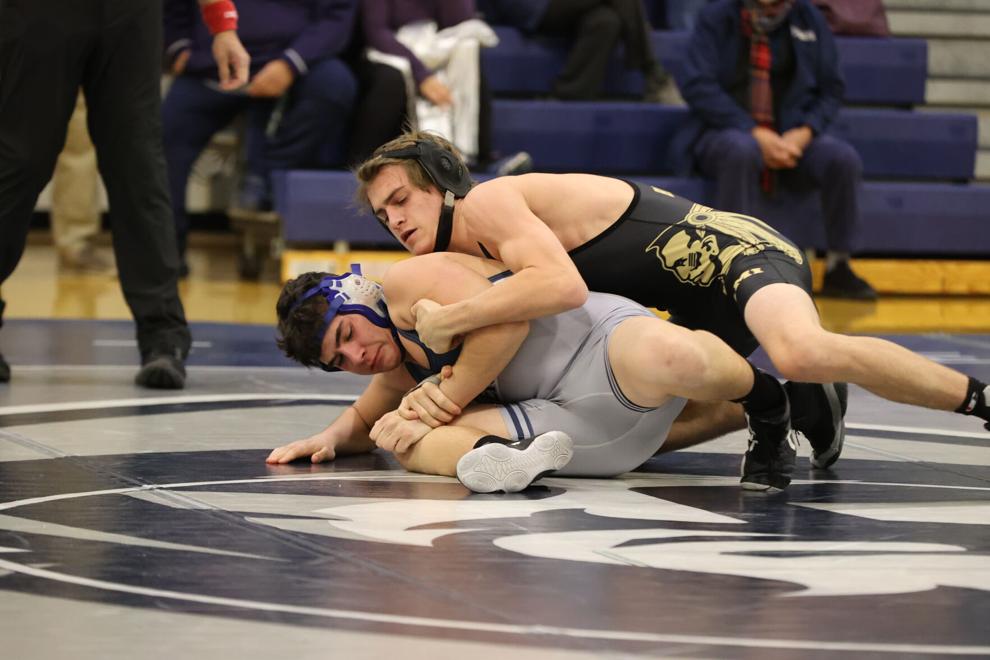 Absegami vs St. Augustine Prep wrestling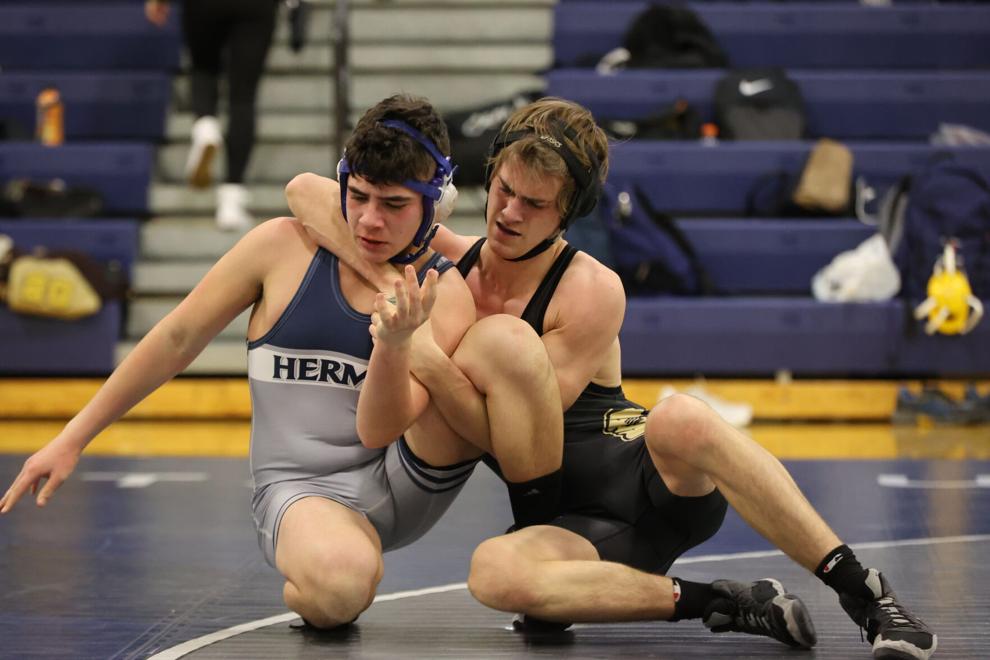 Absegami vs St. Augustine Prep wrestling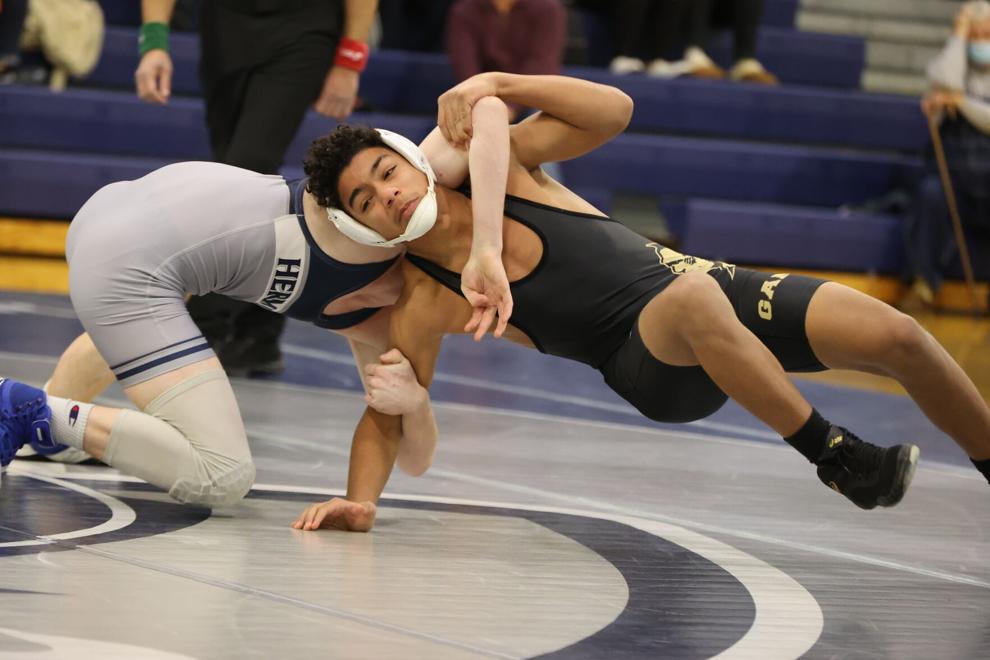 Absegami vs St. Augustine Prep wrestling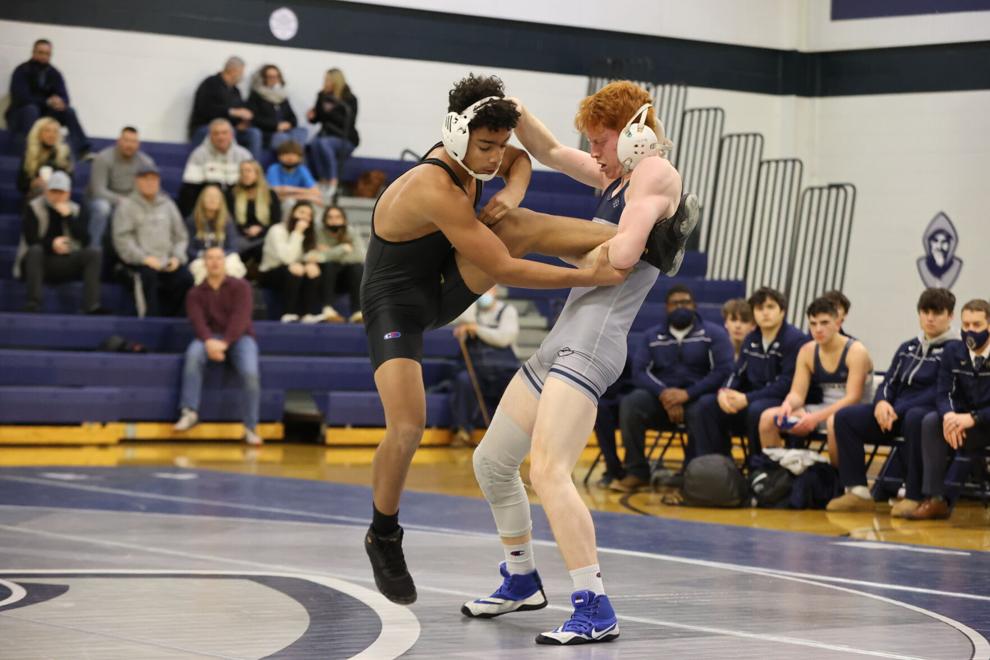 Absegami vs St. Augustine Prep wrestling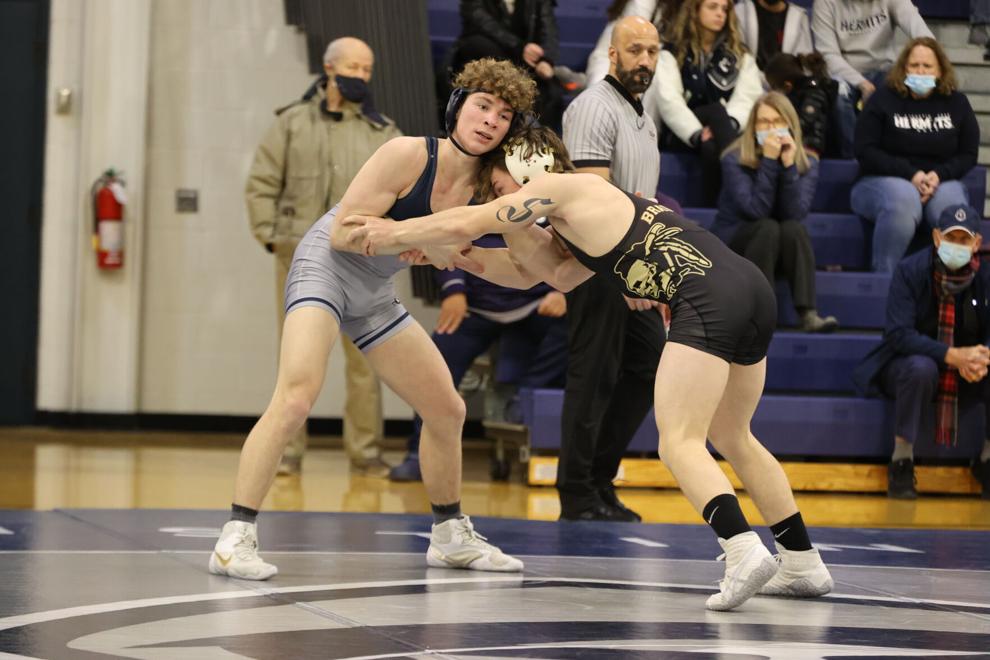 Contact Patrick Mulranen: 609-272-7217
Twitter @ACPressMulranen