PISCATAWAY — The Hammonton High School football team ended a season to remember with a game to forget Saturday.
Shawnee quarterback Matt Welsey threw for two touchdowns and ran for another score as the Renegades beat the Blue Devils 34-0 in a Group IV regional championship game at Rutgers University. Hammonton committed five turnovers.
"That wasn't one of our better ones," Hammonton coach Jim Raso said. You can't play like that against a team like this. Between the penalties and the turnovers, I don't care who you're playing, you're not going to beat anybody."
Despite the loss, Hammonton restored the luster to its traditionally successful program with a 10-3 record, its first winning season since 2015 and its first sectional title since 2009.
"From where we were to what we accomplished this year, I'm very proud of them, especially the seniors," Raso said. "They restored the program back to the good days again. They have nothing to be ashamed about. They're sectional champions. Today wasn't our day. But we'll look back and still celebrate this season."
Hammonton standout junior running back Jaiden Abrams rushed 21 times for 90 yards.
Shawnee featured multiple contributors.
Welsey completed 9 of 15 passes for 139 yards. Tom Rebstock rushed for 94 yards for Shawnee.
Senior linebacker Matt Papa led a dominating Shawnee defensive effort with 19 tackles and an interception. Hammonton committed five turnovers. The Renegades' defense scored late in the third quarter when Matt Suriano scooped up a fumble and ran it into the end zone from 36 yards out.
"No excuses," Raso said. "That was a better team, and they played like it."
Saturday's game was a rematch. Hammonton and Shawnee played on Sept. 20 with the Renegades winning 31-8.
That was the last time Hammonton had lost. The Central Jersey champion Blue Devils brought a nine-game winning streak into Saturday's game.
Hammonton is ranked No. 7 in The Press Elite 11, while Shawnee, the three-time South Jersey Group IV champion, is No. 6.
Saturday's game started at 4 p.m. in the sun. Temperatures on an already chilly day dipped as the sun set.
The game turned in Shawnee's favor late in the first half.
The Blue Devils trailed 7-0 but seemed to create some momentum, moving from their own 4-yard line to near midfield behind a potent running game.
But with 1 minute, 48 seconds left in the half, Shawnee's Nate Summerville intercepted a pass at the Hammonton 48 and returned it 3 yards.
Two plays later, Shawnee took a 14-0 lead when Welsey threw a 23-yard touchdown pass to Summerville, who found himself open behind a pair of defenders.
"We had out chances," Raso said. "We were moving the ball, but we would get a penalty or (commit) a turnover."
Things didn't get much better for the Blue Devils in the second half. Even when things went right for Hammonton, they went wrong.
The Blue Devils appeared to have a chance to get back in the game when they recovered a Shawnee muffed punt at the Renegades' 42. But a personal foul negated that play.
Instead, Hammonton was forced to punt again. Shawnee scored on the ensuing possession to take a 21-0 lead when Welsey sneaked across the goal line from a yard out with 5:20 left in the third quarter.
"Early on, we played pretty good defense," Raso said. "But once the wheels came off, they really came off."
In addition to Abrams, Hammonton received some other solid efforts. Senior defensive back Hunter Macduff led the Blue Devils with nine tackles. Andrew Ryker, Brock Weissman and Keyshun Clayton each made a tackle for a loss.
Hammonton graduates some key seniors, but the core of the team is a talented junior class that will return next season.
"This is motivation for next year," Abrams said. "Hopefully, we can come back next year, win and be a better team all over."
SH — Short 9 run (Stern kick)
SH — Summerville 23 pass from Welsey (Stern kick)
SH — Welsey 1 run (Stern kick)
SH — Giunta 44 pass from Welsey (kick missed)
SH — Suriano 36 fumble return (Stern kick)
120819_spt_hammonton_55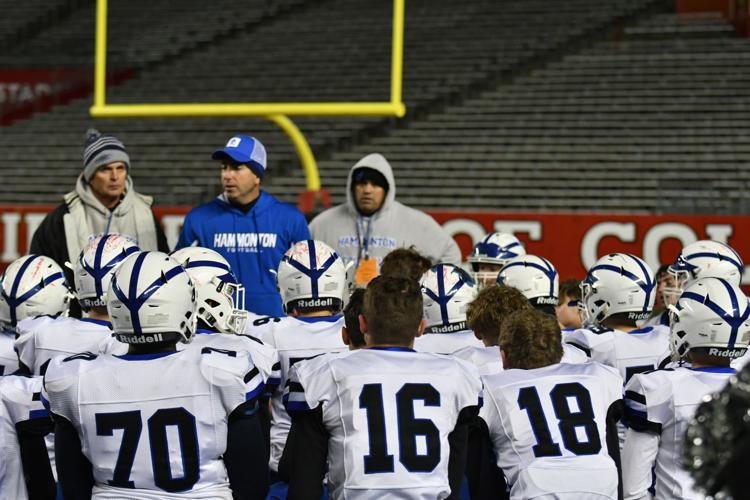 -- HIDE VERTICAL GALLERY ASSET TITLES --
120819_SPT_HAMMONTON 08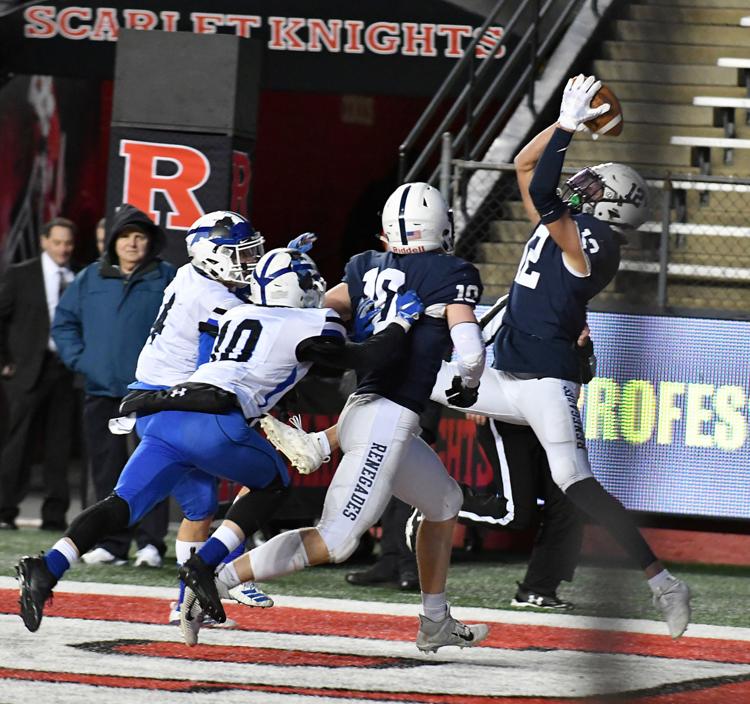 120819_SPT_HAMMONTON 6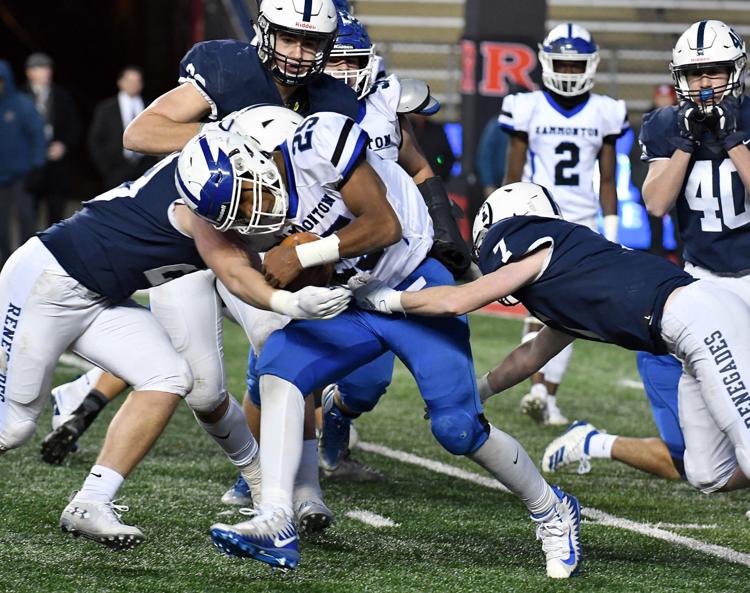 120819_SPT_HAMMONTON 07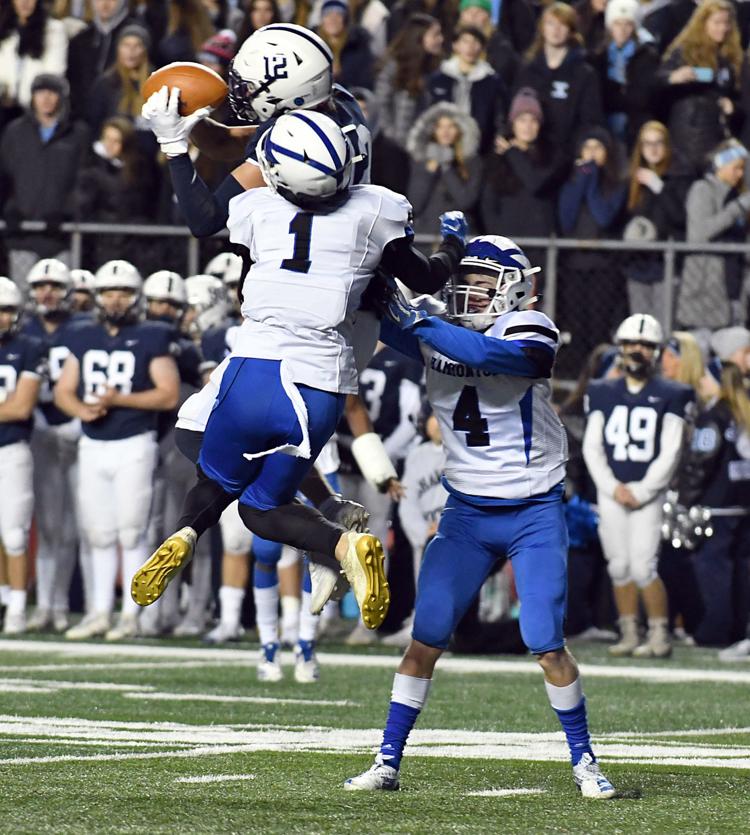 120819_SPT_HAMMONTON 03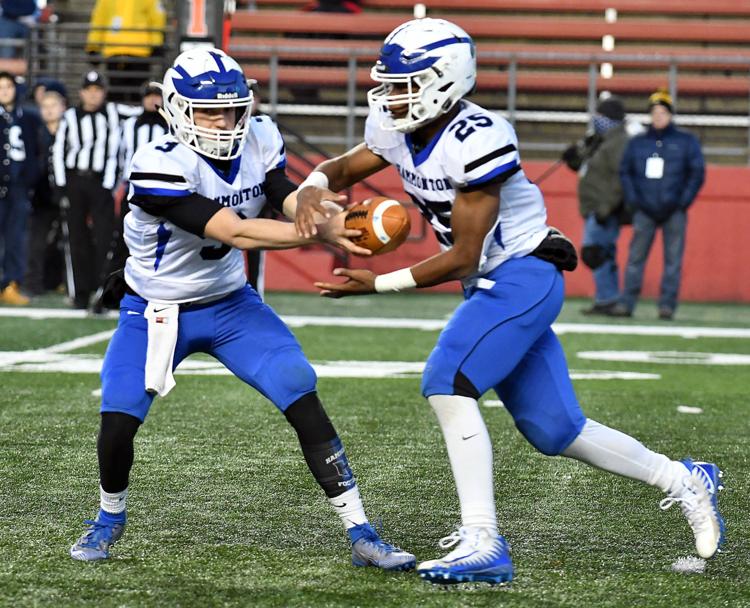 120819_SPT_HAMMONTON 04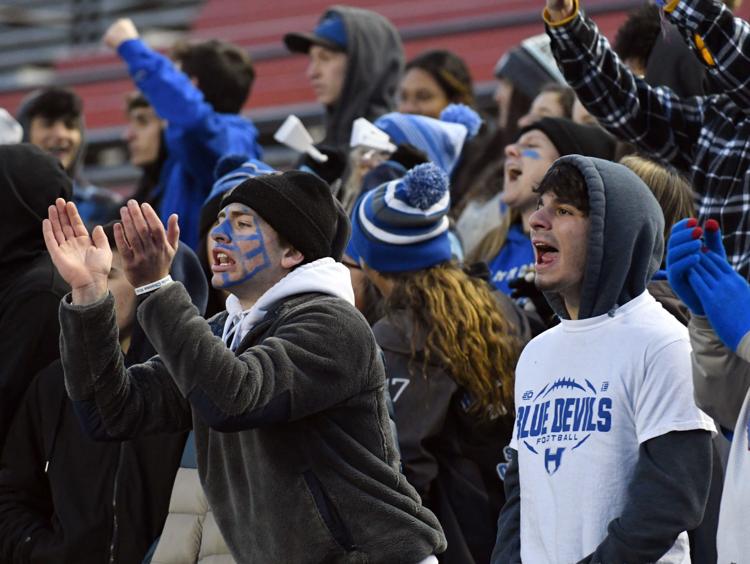 120819_SPT_HAMMONTON 05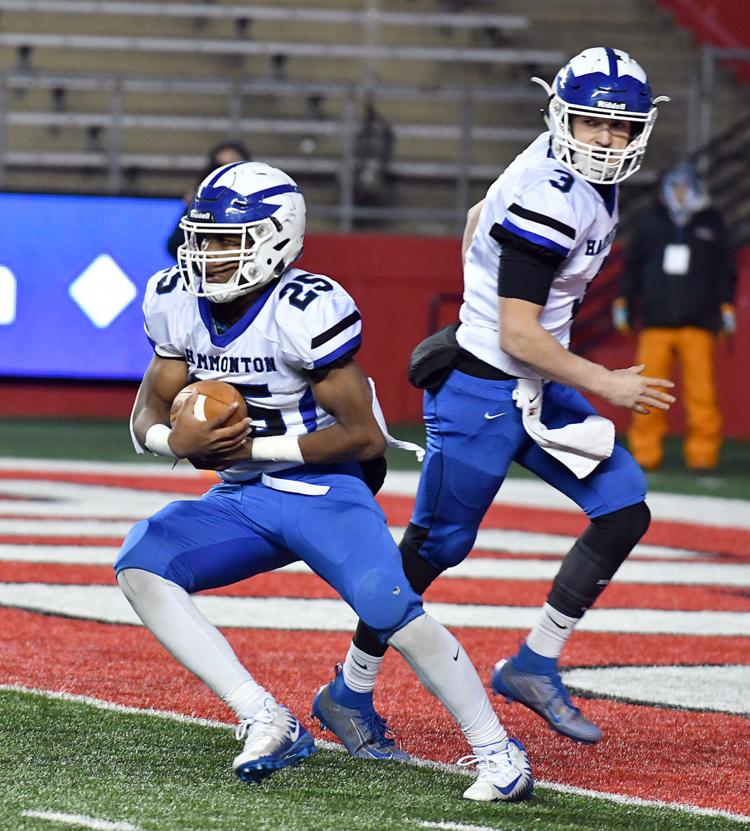 120819_SPT_HAMMONTON 06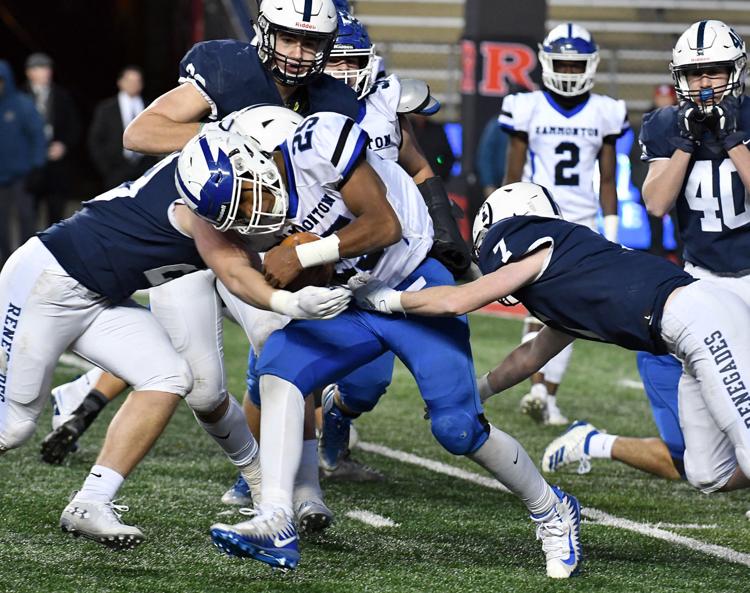 120819_SPT_HAMMONTON 10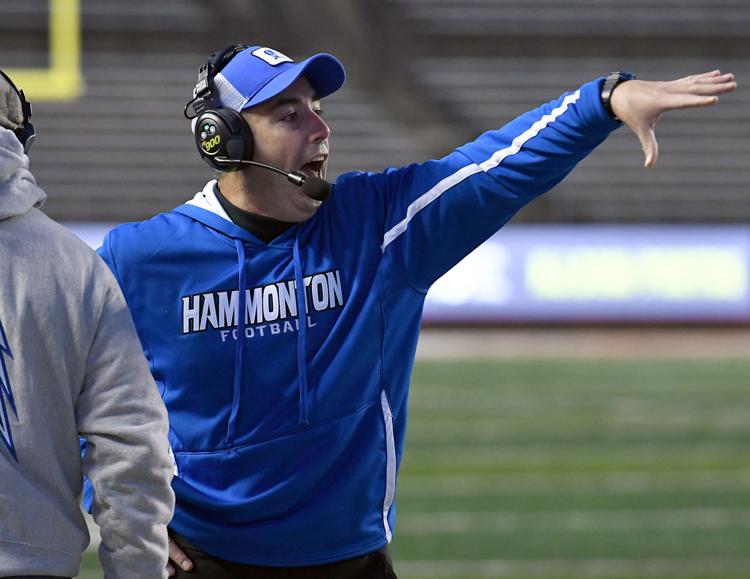 120819_spt_hammonton_16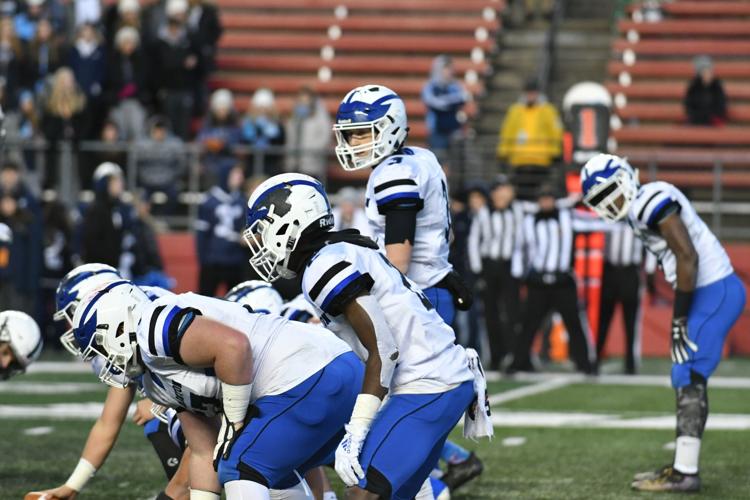 120819_spt_hammonton_62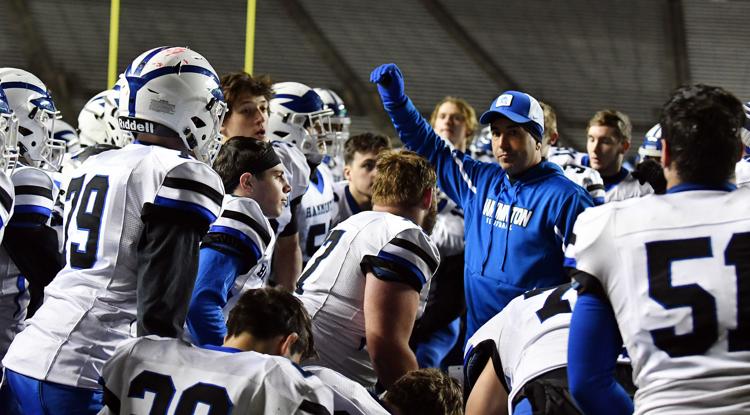 120819_spt_hammonton_18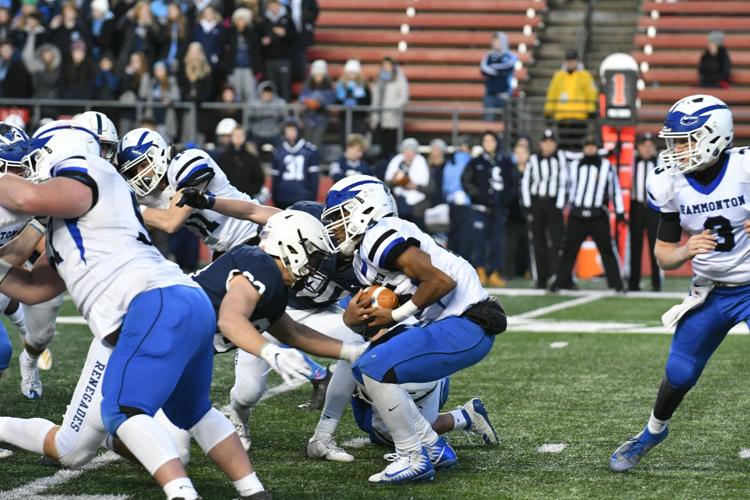 120819_spt_hammonton_22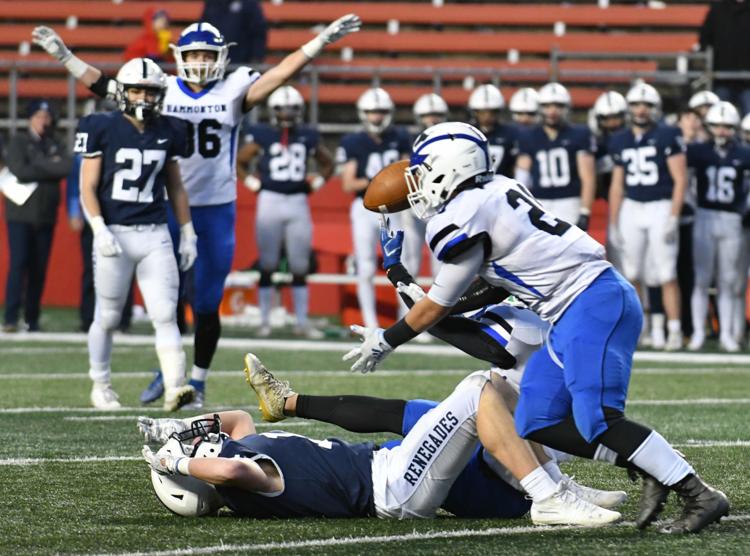 120819_spt_hammonton_58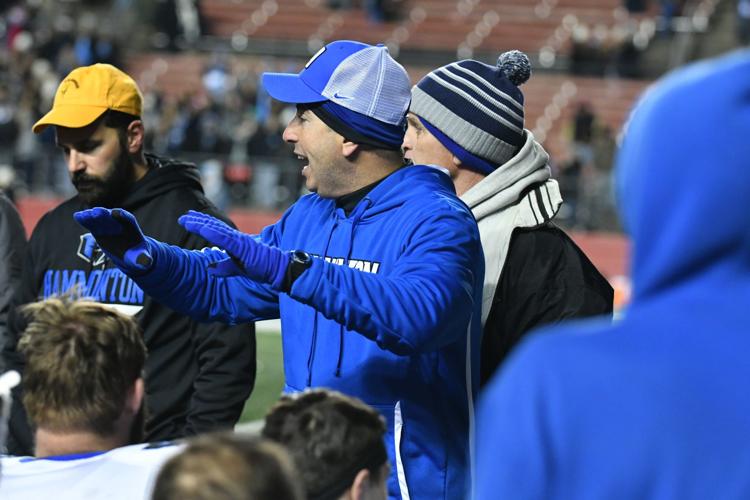 120819_spt_hammonton_54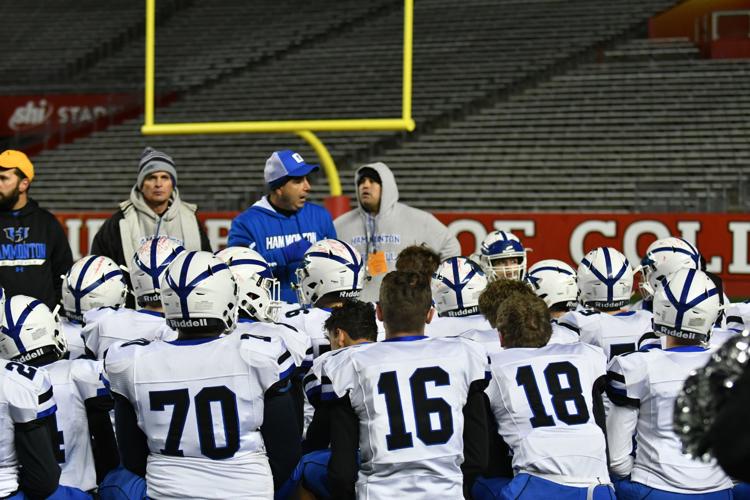 120819_spt_hammonton_14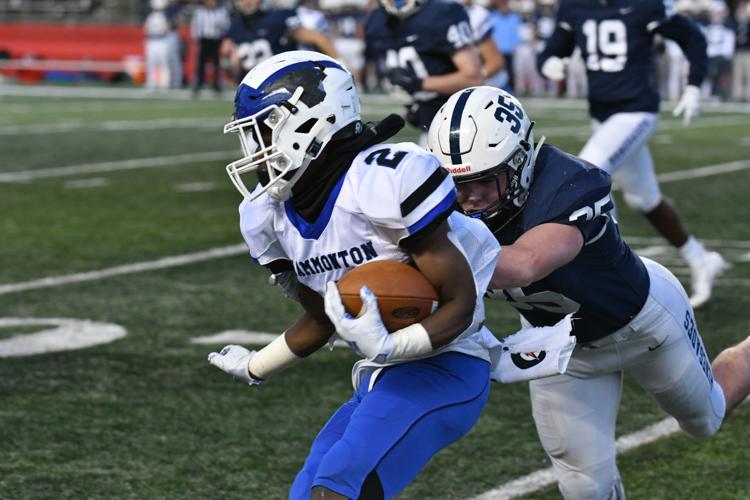 120819_spt_hammonton_47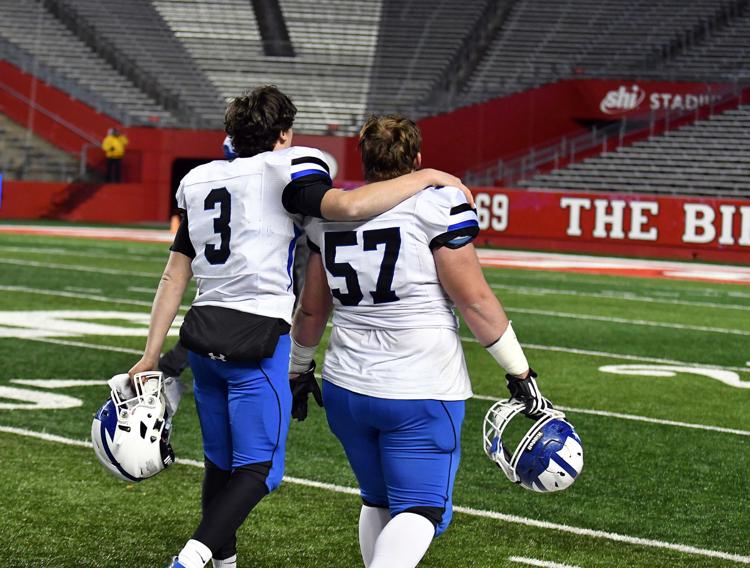 120819_spt_hammonton_13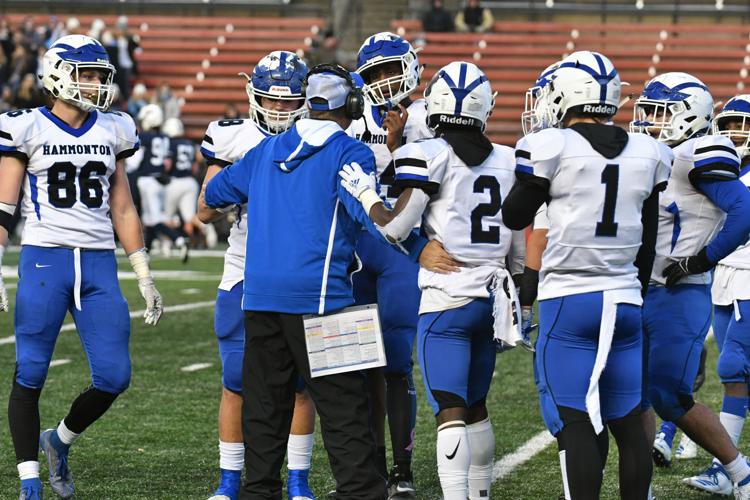 120819_spt_hammonton_12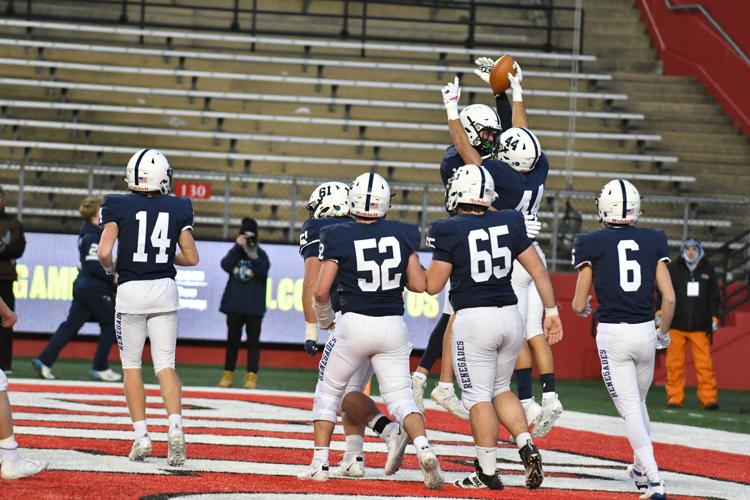 120819_spt_hammonton_56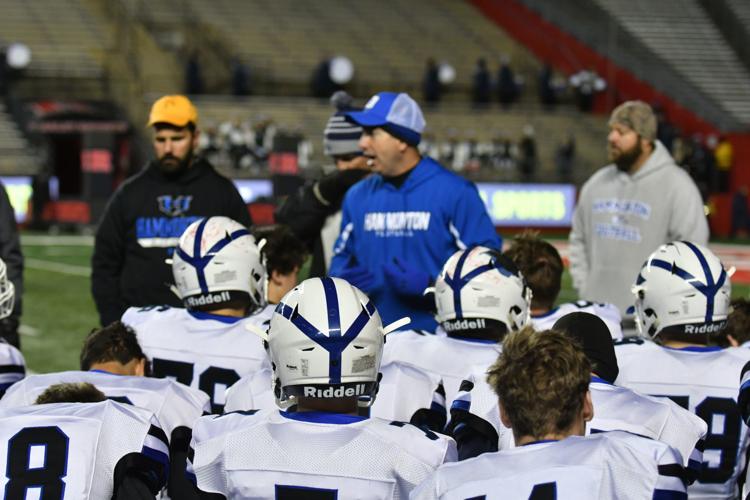 120819_spt_hammonton_49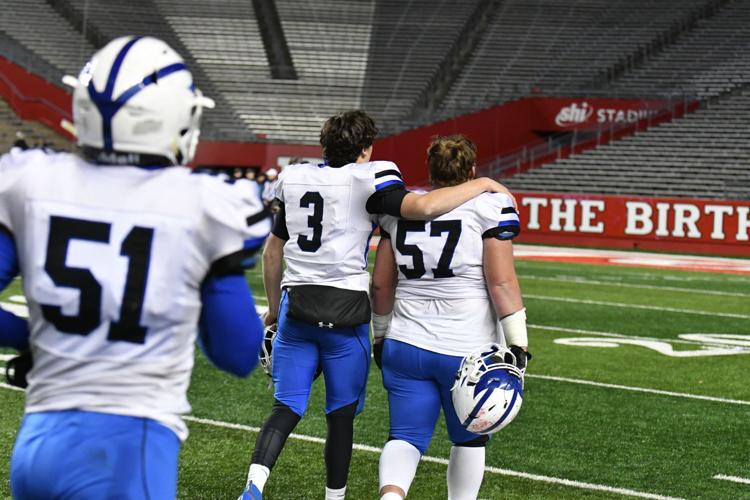 120819_spt_hammonton_19
120819_spt_hammonton_59
120819_spt_hammonton_52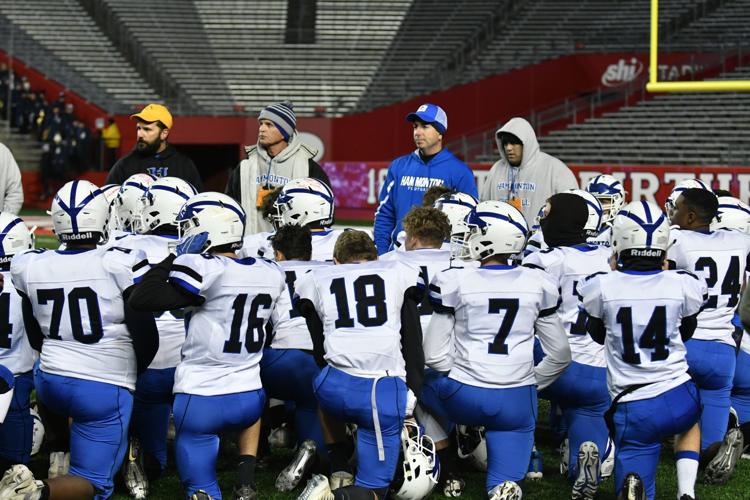 120819_spt_hammonton_61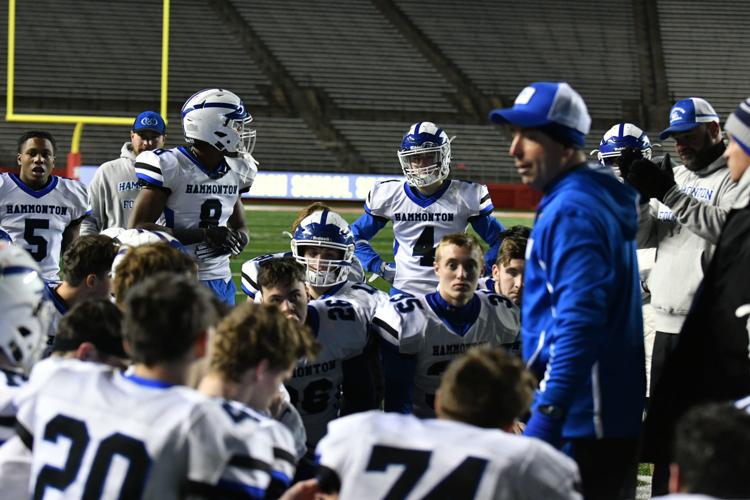 120819_spt_hammonton_23
120819_spt_hammonton_45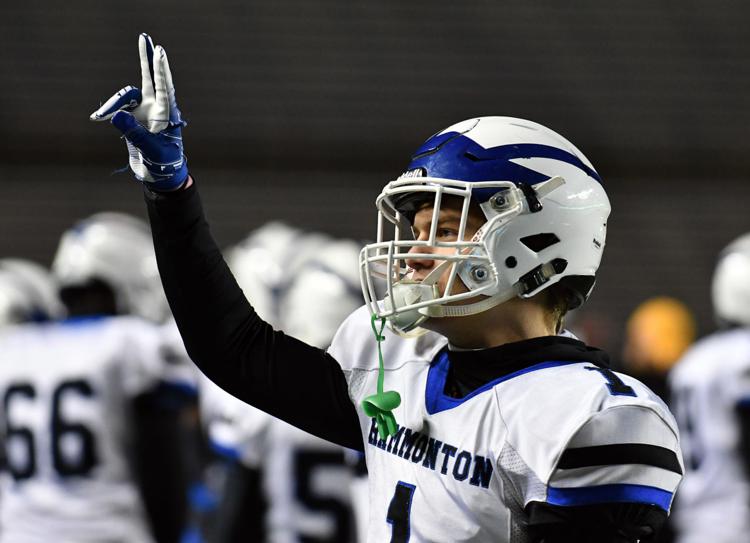 120819_spt_hammonton_21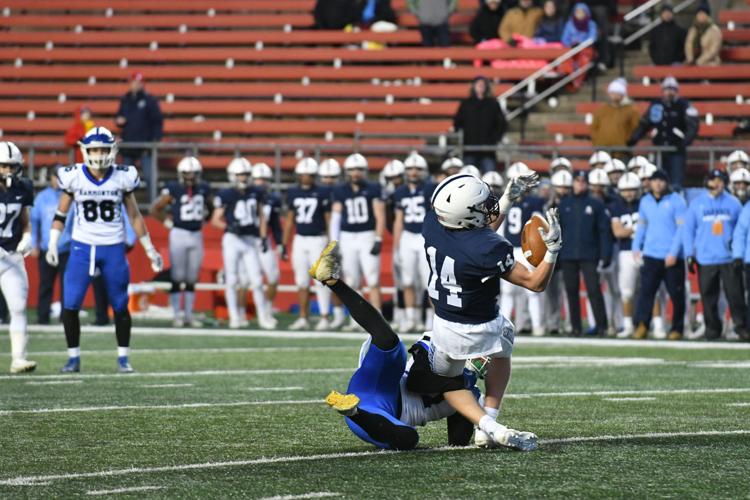 120819_spt_hammonton_15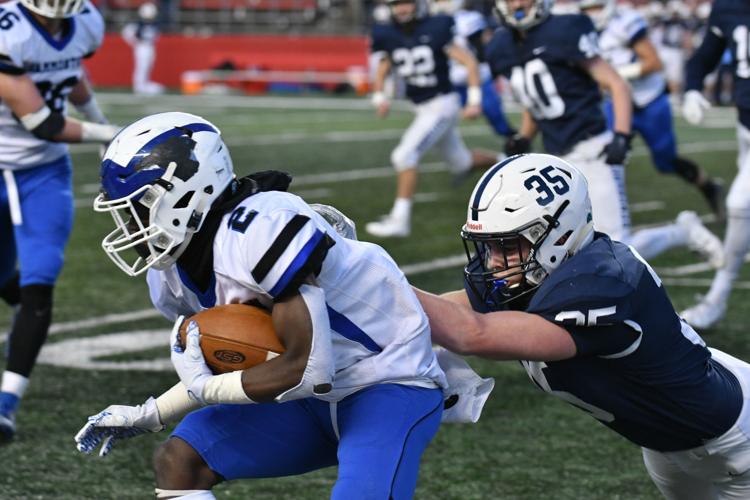 120819_spt_hammonton_20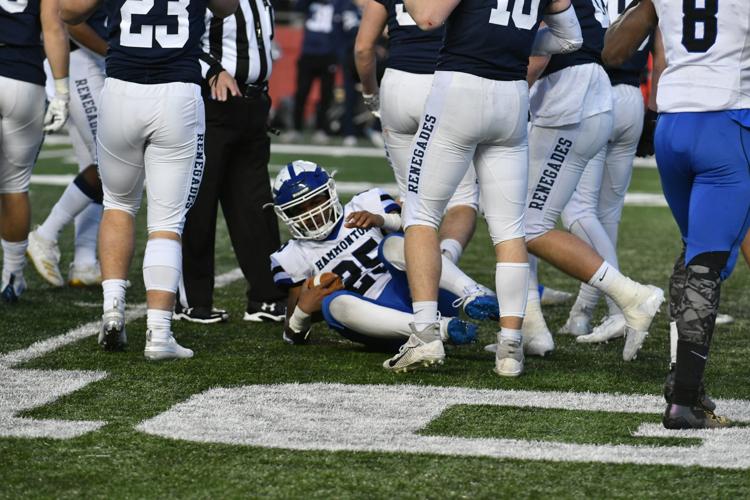 120819_spt_hammonton_57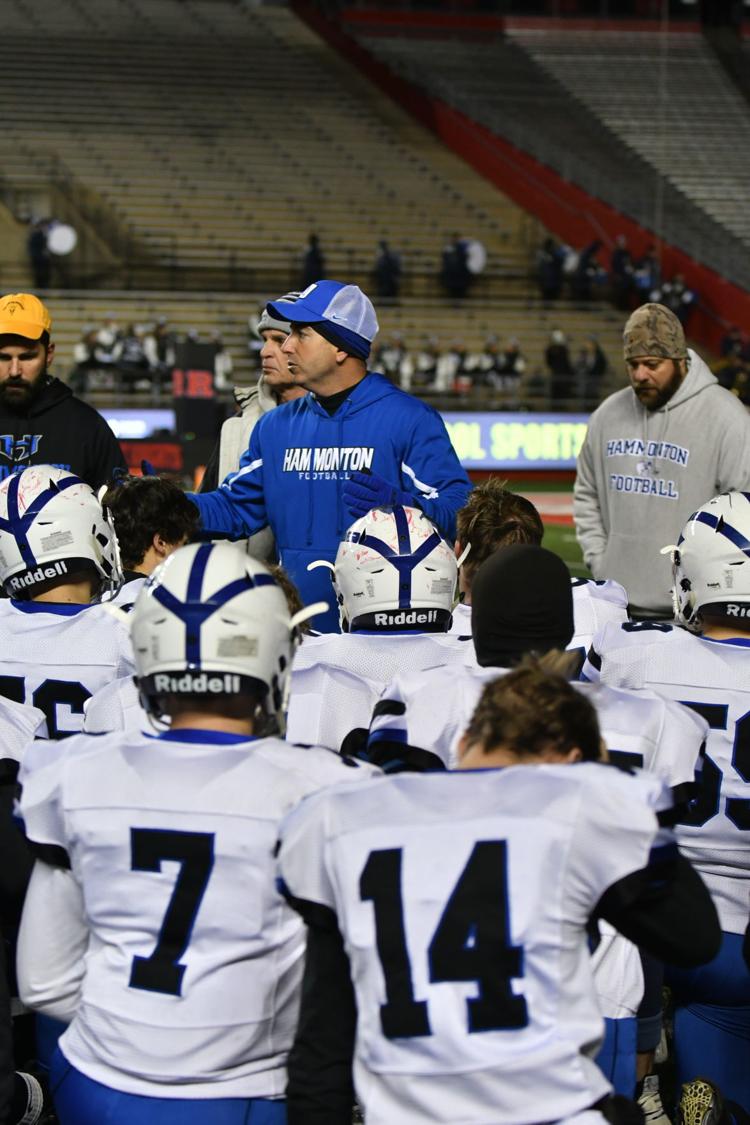 120819_spt_hammonton_46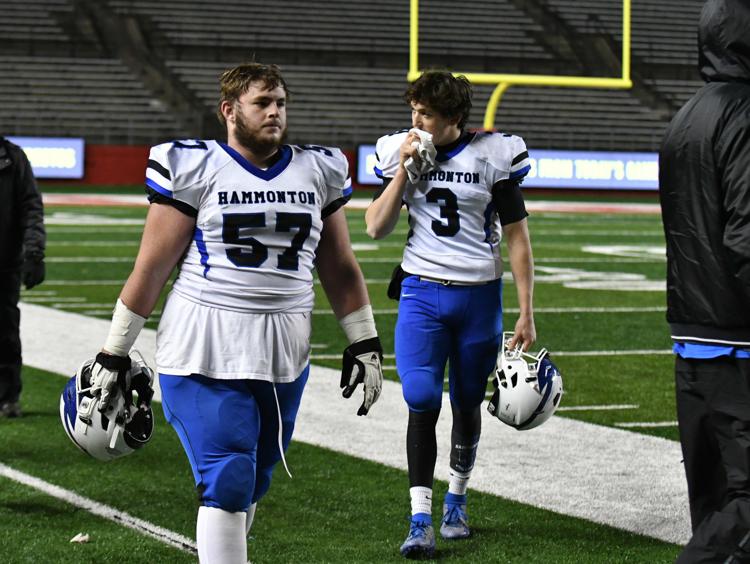 120819_spt_hammonton_51