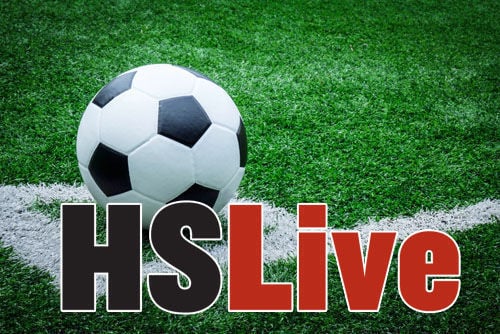 The Hammonton High School boys soccer team scored two first-half goals and beat host Egg Harbor Township 2-1 on Monday.
Gavin West and Tyler Lowe each scored for the Blue Devils (2-1), and Marco Schiano had one assist. Chris Volk recorded the win with six saves.
Jackson Griffith scored in the first half for EHT (2-1).
Vineland 4, ACIT 0: Ethan Spinnato and Eoghan Edgar scored in the first half for host Vineland (2-1), and Yousef Azzam and Anthony Satero each added a goal in the second half.
David Fanucci had two assists, and Alex Anderson added one. Tristan DeLeon had five saves for the shutout.
The Red Hawks fell to 0-3.
Southern Reg. 2, Brick Memorial 0: Matthew Hoosack and Jefferson Rubi Cruz each scored for the Rams (1-0-1). Kerem Satar had an assist.
Oakcrest 1, Our Lady of Mercy 1 (2OT): Oakcrest's Catherine LaRoche scored the Falcons' goal off an assist by Erin Owens in the first half. Gianna Patitucci tied it for OLMA in the second half.
Gabrielle Gibson had 13 saves for visiting Oakcrest (0-2-1). Elizabeth Giamboy made six stops for the Villagers (1-1-1).
Cedar Creek 3, Absegami 0: The host Pirates (1-0) opened the season with a win as Corinne Morgan scored twice and Ashley Nicolicchia had one goal.
Olivia Vanelli had to make four saves for the shutout. Rebecca Silipena had three saves for Absegami (1-2).
St. Joseph 4, Holy Spirit 2: Brogan Heilig scored three goals for the Wildcats. Gigi Fox scored once. For the Spartans, Maggie Cella scored twice.
Cumberland Reg. 4, Triton Reg. 1: Emily Ford and Camerynn Estlow each scored twice for the undefeated Colts (3-0). Cadence Conti and Laura Bowen each added an assist. Katelyn Edminster made 14 saves. For Triton (0-2), Aurelia McManis scored.
Our Lady of Mercy 6, Buena Reg. 0: The Villagers improved to 2-1. The Chiefs fell to 0-3. OLMA led 3-0 at halftime and 5-0 after three quarters.
Central Reg. 2, Lacey Twp. 0: Central (2-2) won 25-19, 25-15. Lochlyn Martin led the Lions (0-3) with 11 digs. Mackenzie Horahan finished with eight assists and two digs. Lauren Czaplinski had seven digs and two kills. Hope DeWitt led the team with five kills to go with six digs. For Central, Ashley Malabanan had 19 assists.