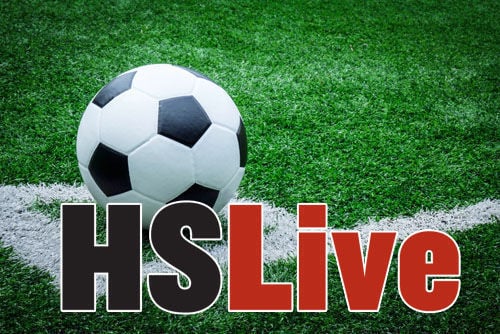 The Cape May County Technical High School girls soccer team scored in double overtime for a 3-2 victory over Bridgeton in a Cape-Atlantic League interdivision game Wednesday.
It was the first win of the season for the Hawks (1-8).
Amanda Daino, McKenna Anderson and Anna Smith scored for Cape May Tech. Alex Garcia, Katrina Pease and Francessca Panzinni each finished with an assist.
Hailey Pinto made nine saves.
Kristina Marrero made five saves for the Bulldogs (4-10).
Boys soccer
Pinelands Reg. 3, Central Reg. 2: James Cahill scored twice for the Wildcats (9-3). Mike Staino scored once. Ian Cahill added an assist. Mike Azzerone scored twice for the Golden Eagles (6-6-2). Ryan Dicillo and Gianni Smith each finished with an assist.
Girls volleyball
Cedar Creek 2, Sterling 1: Tiernan James had four kills, six digs, and six service points. Serena Patel had 10 assists and Lily Mathis had nine digs. Madison Mahieu had seven kills and four digs. Lyla Bellino had three kills and nine service points. Cedar Creek improved to 12-5, while Sterling fell to 13-4.
Lower Cape May Reg. 2, Gloucester Catholic 0: The Caper Tigers (3-13) won 25-17, 25-18. Alyssa Ferrante led with 18 assists to go with six service points. Jenna Ziemba added nine service points and a team-leading four aces. Mariah Klinger added five kills, four digs, three service points and two assists. Audra Sockriter, Renata Riesenberg and Laela Cummings each had four kills.
No. 5 Southern Reg. 2; Jackson Memorial 0: The Rams (14-9) won 25-11, 25-13. Molly Regulski led with 16 assists to go with 11 service points and seven digs. Brianna Otto added 12 service points and five digs. Hailea Krause added seven kills and three digs. Jordyn Hamlin had four digs and three kills. Olivia Macanka finished with four kills and two digs.
Southern is ranked No. 5 in The Press Elite 11.
No. 8 Pinelands Reg. 2, Absegami 1: The Wildcats (12-5) won 22-25, 25-15, 25-18. Deesha Chokshi added 18 assists and nine digs. For Absegami (13-3), Ayana Crandell led with 11 assists to go with two digs. Jackie Fortis added eight digs and seven kills. Anna Morris finished with four digs.
Pinelands in ranked No. 8 in The Elite 11.
Field hockey
Buena Reg. 5, Winslow 0: Kendal Bryant and Abby Kollmer each scored twice and added an assist for the Chiefs (2-10). Adrianna Cortes scored once. Madison Hand and McKayla Heitz each finished with an assist. Winslow fell to 0-5.
Girls tennis Barnegat 5, Jackson Liberty 0
Singles — Kelsea Jecas d. Ella Centofani 6-1, 6-0; Kira Pokluda d. Liz Baltazor 6-1, 6-0; Maura Glines d. Kalthoff 6-1, 6-2.
Doubles — Talia Fraser-Isabelle Wright won by forfeit 6-0, 6-0.
Records: Barnegat 10-9, Jackson Liberty 1-15
Our Lady of Mercy 5, Middle Twp. 0
Singles- Jacqueline Carey d. Sarina Wen 6-2, 7-5; Jessica Haddad d. Serenity Carlos 6-1, 7-6; Jenna D'Orio d. Sophia Zheng 6-1, 6-0
Doubles- Amani Malickel-Bella Martinez d. Lily Zuzulock-Rylee McFadden 6-7, 7-5, 10-4; Ava Valecce-Annalise Visalli d. Sophia Elliott and Isabella Pasciucco 6-2, 6-4
Records: OLMA 13-4; Middle 7-11