CAPE MAY COURT HOUSE — With nine points and nine rebounds, Devon Bock could have been the surprise of the high school boys basketball game between Middle Township and Wildwood Catholic Academy on Monday night.
Somehow, his Middle Township teammate Ben Harris topped him.
Harris sank two critical 3-pointers in the fourth quarter to propel the Panthers to a 55-52 victory in a Cape-Atlantic League American Division game. Middle (9-2) has won six straight and is ranked No. 11 in The Press Elite 11. Harris finished with 11 points, including two free throws with 3.9 seconds left to clinch the win.
"There's no better feeling," Harris said. "You dream of nights like these. It's amazing."
Both Harris, a senior guard, and Bock, a junior forward, came off the bench. While their performances had many in the crowd wondering exactly who they were, Middle coach LaMarr Greer wasn't surprised.
"We see it in practice every day," Greer said. "Ben plays hard in practice. This was a Devon and Ben game: tough, physical, grind it out. They're tough kids."
Harris and Bock are in tough situations when it comes to playing time. They are upperclassmen on a team that normally starts three sophomores and a freshman.
"This team is amazing. Everyone knows their roles," Harris said. "If we're winning without me, we're winning. If we're winning with me ... either way it means we're winning. I'm just playing defense, getting rebounds and hitting shots."
Middle Township-Wildwood Catholic is one of Cape May County's top rivalries. The schools often compete for the same players. Monday's game was highly anticipated as the Panthers beat Wildwood Catholic 53-51 on Jamir McNeil's last-second layup on Dec. 21.
Middle began Monday in first place in the American Division. The Crusaders (7-7) are in third place and need wins to boost their chances of reaching next month's CAL Tournament. The top two teams in each of the league's three divisions automatically qualify for the tournament.
Monday's game was typical of the close, intense contests between the schools, with fans hanging on every possession. Neither team led by more than five in the second half.
Bock sparked Middle with his hustle. He made an immediate impression with five points and three rebounds in the second quarter. His layup off a pass from McNeil (12 points) pulled Middle to within three of Wildwood Catholic after three quarters.
"My role is to rebound and hustle," Bock said, "and I love it."
In the fourth quarter, the Panthers built on the momentum of Bock's buzzer-beater. They took the lead for good when Harris sank a 3-pointer from the left wing with 2 minutes, 10 seconds left for a 51-48 lead. It was his second 3 of the fourth quarter.
"Greer is always telling me, 'Let them go,' " Harris said.
Before the final eight minutes, Wildwood Catholic appeared on is way to wearing the Panthers down with its size and strength inside.
Middle overcame a standout effort from 6-foot-5 Wildwood Catholic forward Rashee Bell, who scored 16, grabbed 11 rebounds and blocked two shots.
Monday's win began a critical week for Middle in the American Division. Middle will host second-place Bridgeton on Wednesday and play at Bridgeton on Saturday. So far, the rejuvenated Panthers are one of the top stories of the CAL basketball season. Middle's last winning record came when it finished 19-7 in 2015-16.
"We've been underdogs for the past three years I've been here," Harris said. "We're just trying to prove everybody wrong."
GALLERY: Wildwood Catholic vs. Middle Township boys basketball
012522-pac-spt-middle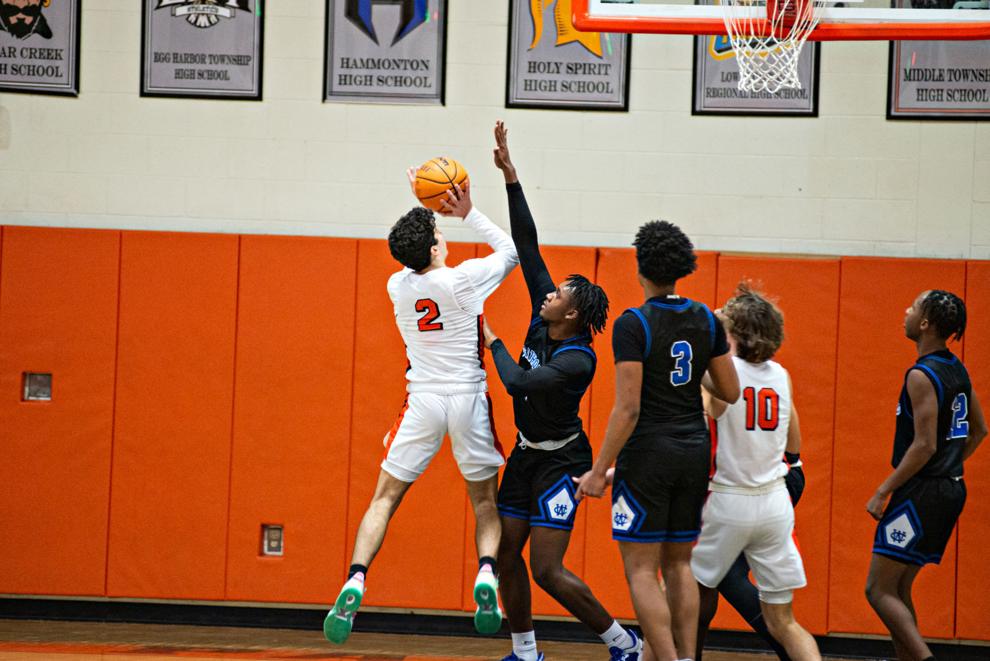 HIDE VERTICAL GALLERY ASSET TITLES
012522-pac-spt-middle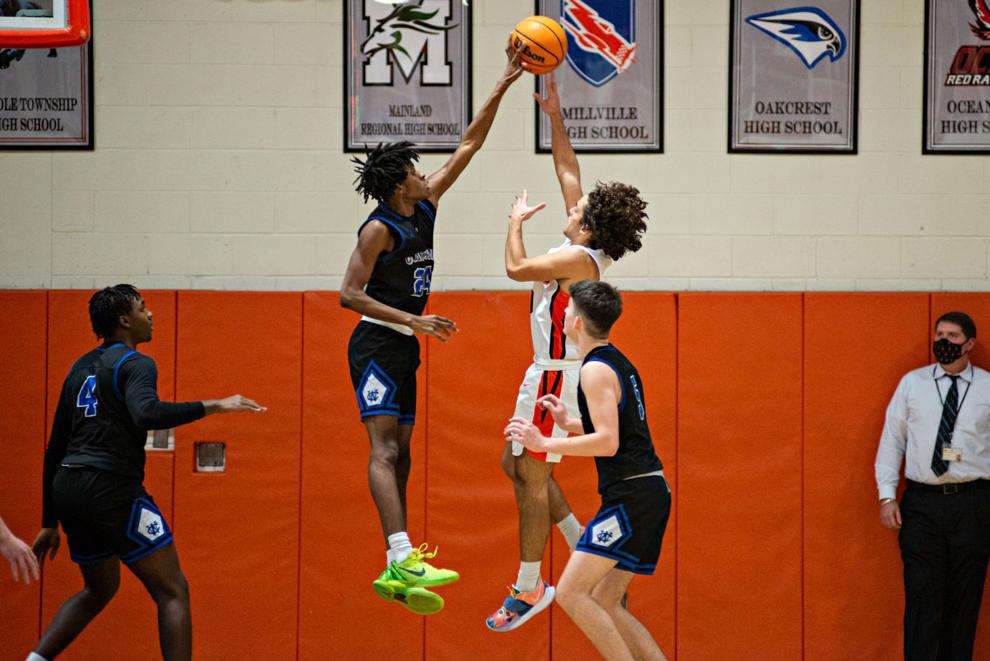 012522-pac-spt-middle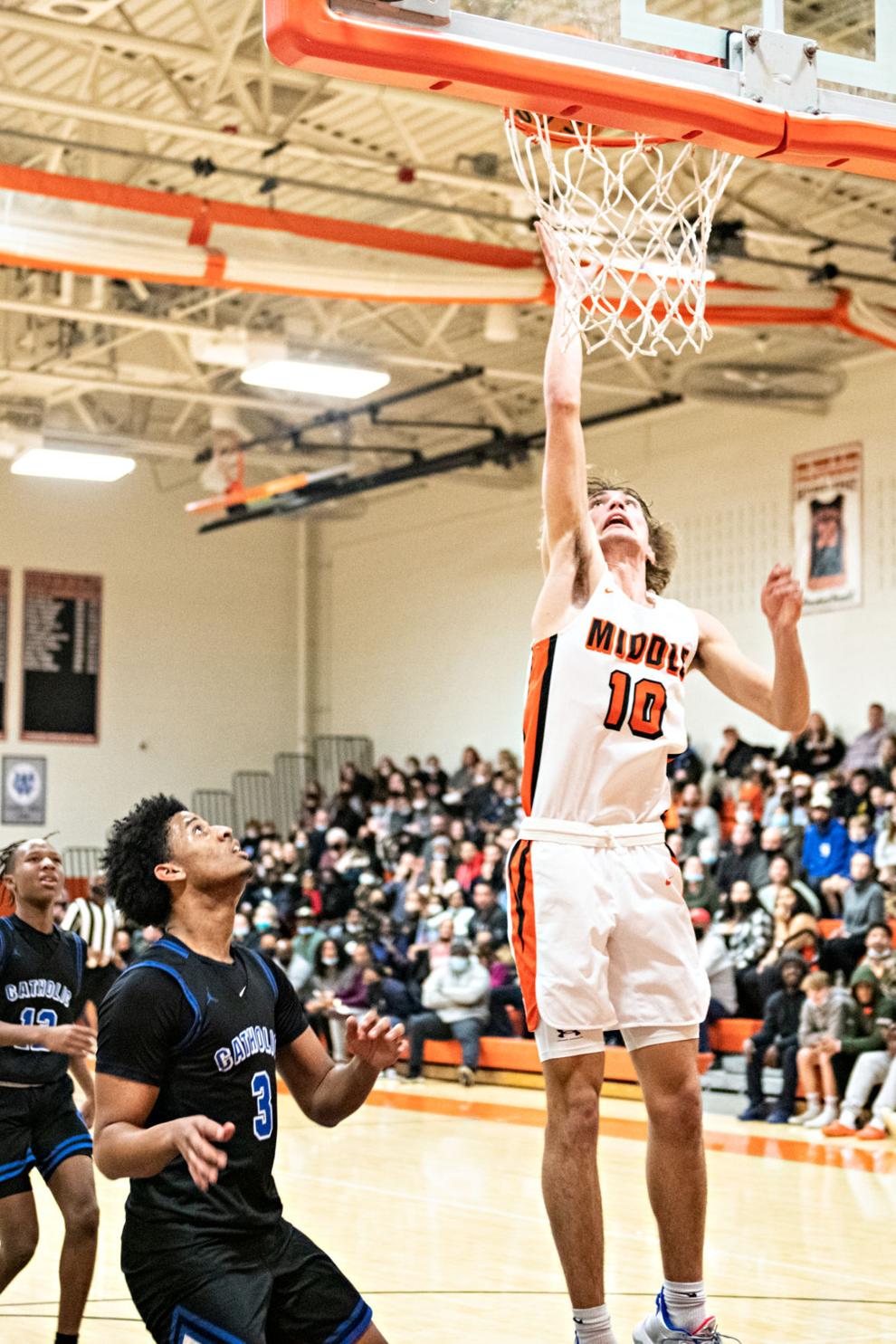 012522-pac-spt-middle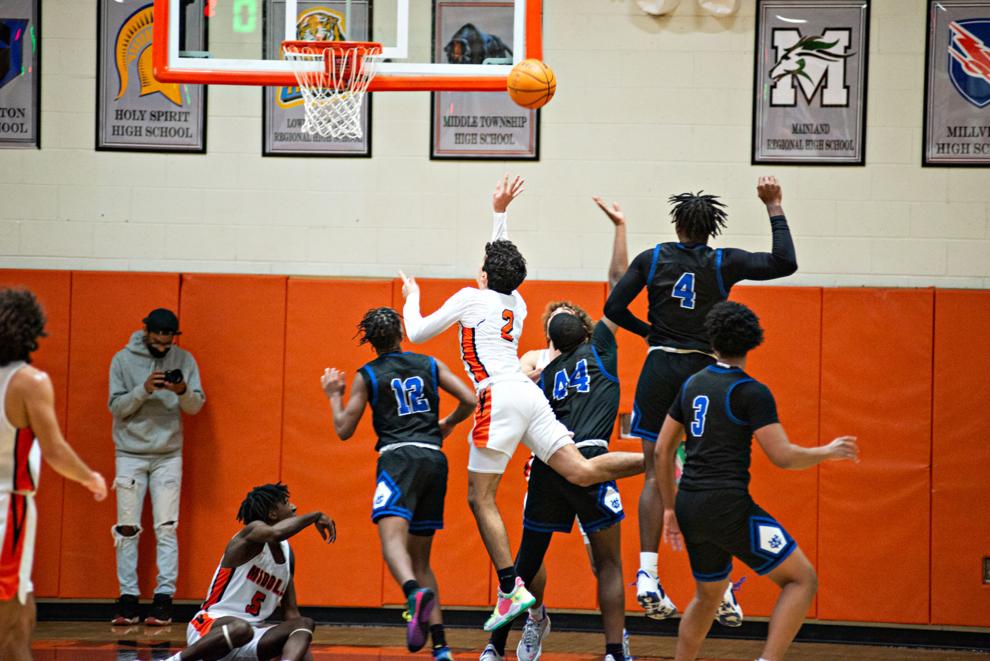 012522-pac-spt-middle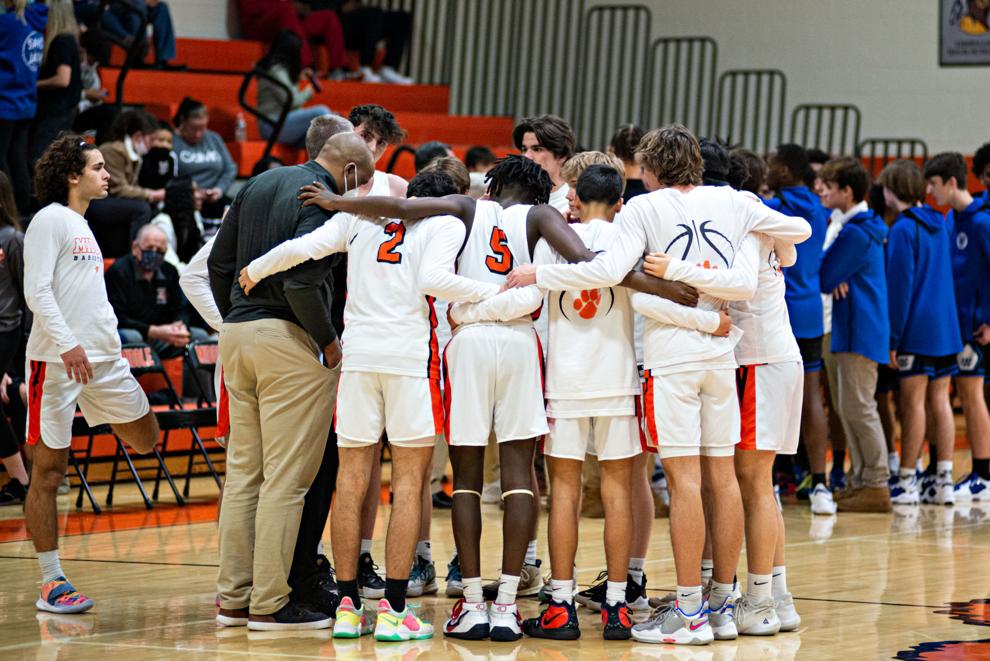 012522-pac-spt-middle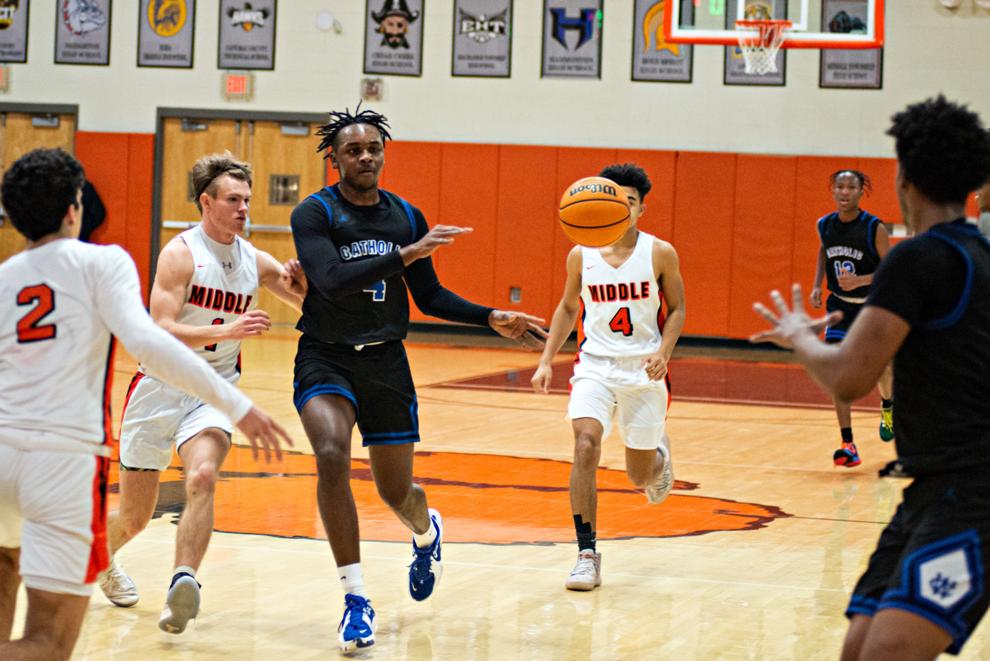 012522-pac-spt-middle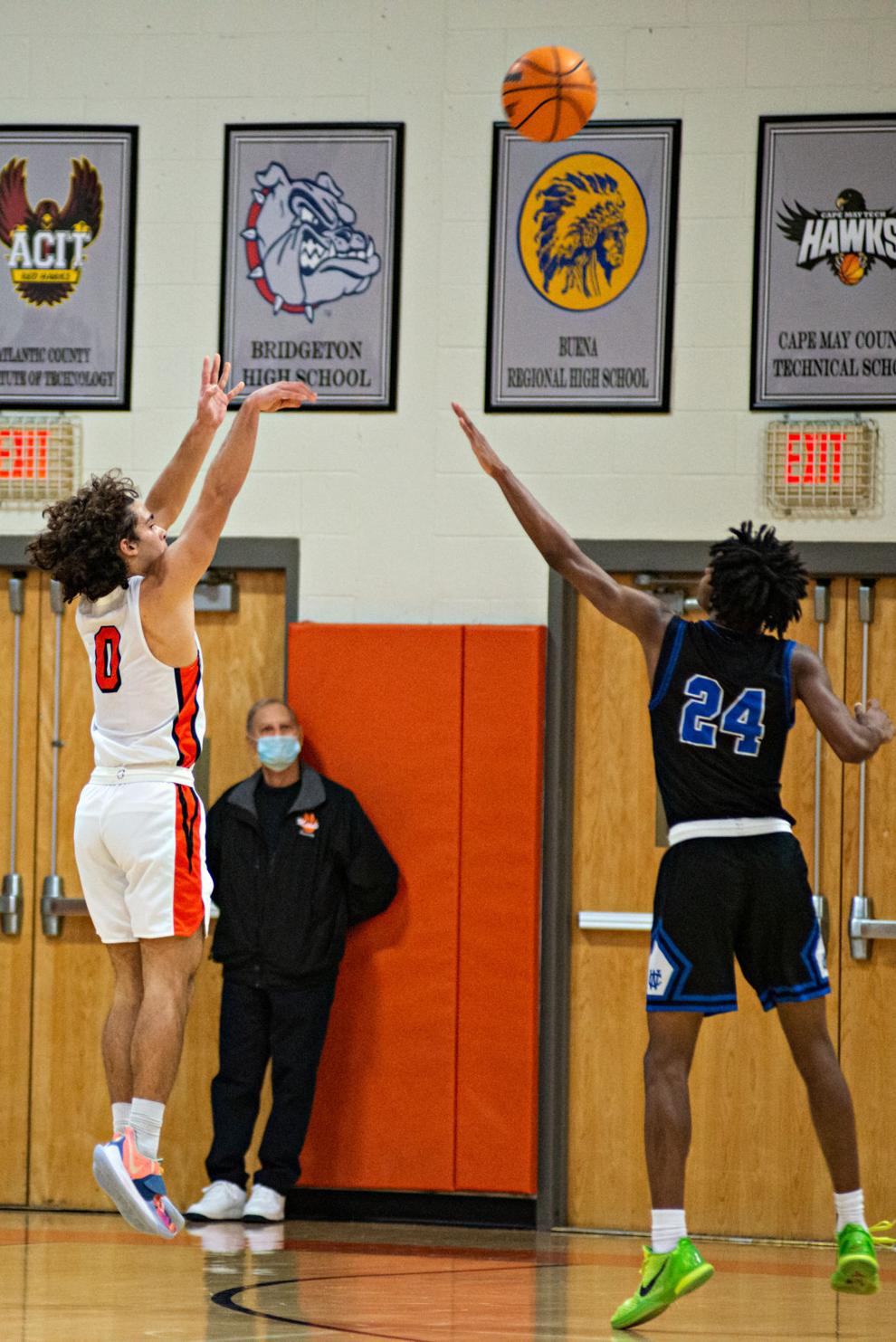 012522-pac-spt-middle
012522-pac-spt-middle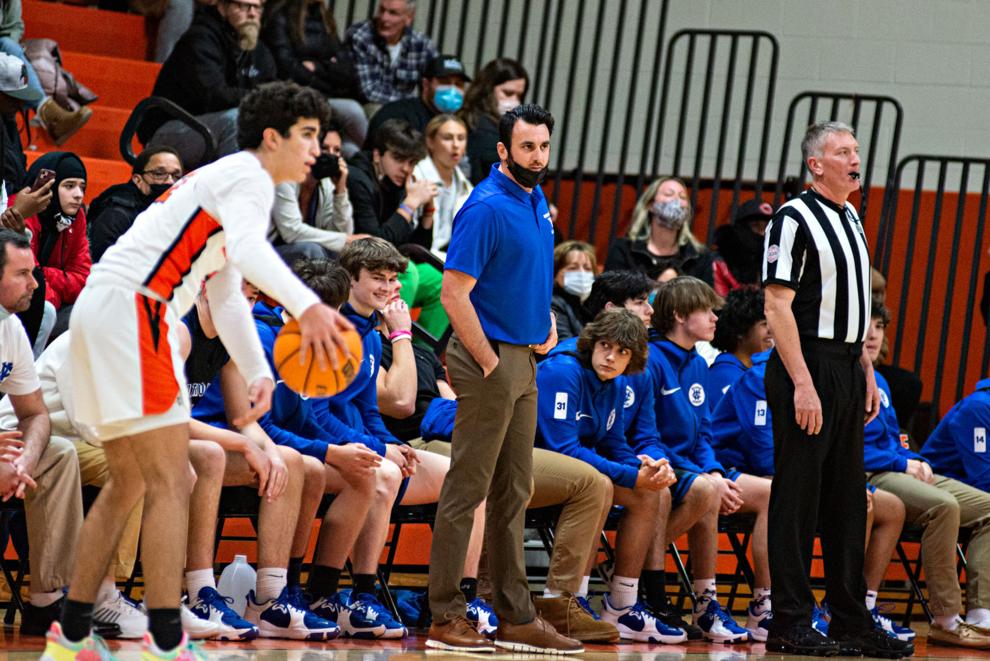 012522-pac-spt-middle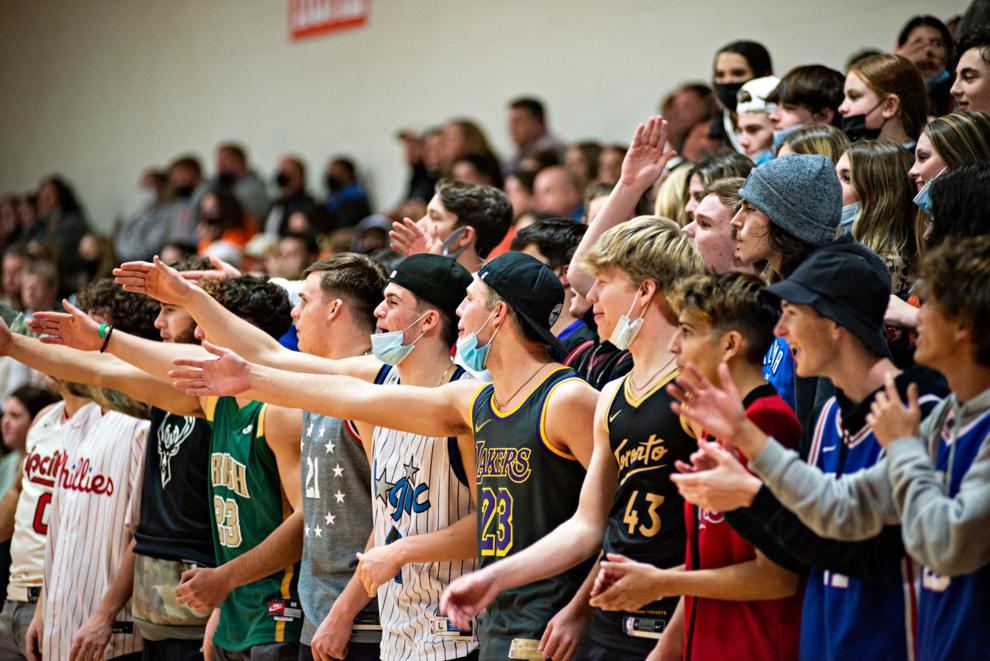 012522-pac-spt-middle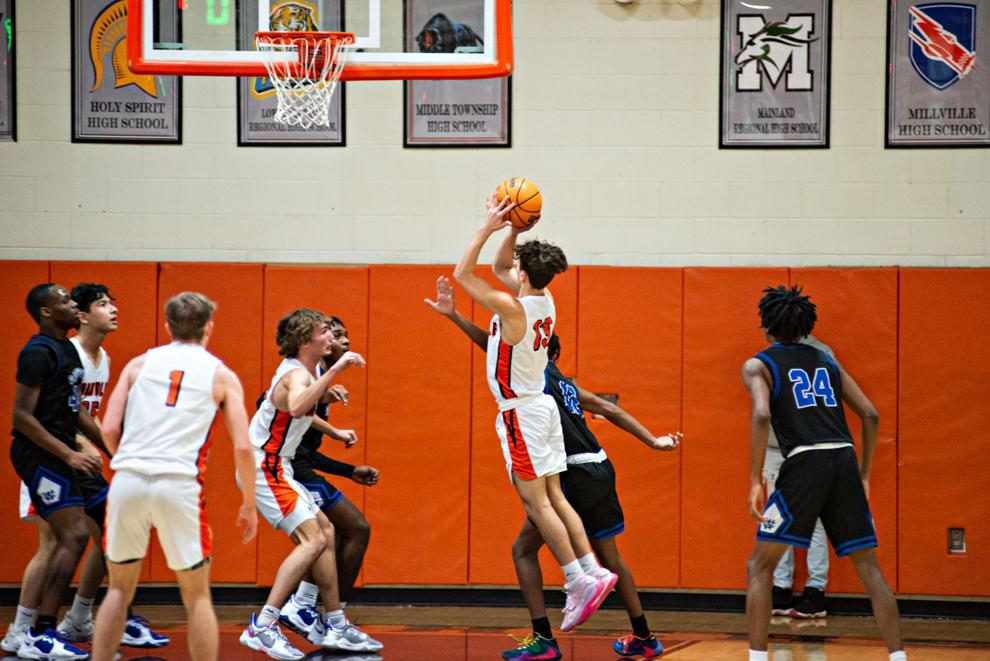 012522-pac-spt-middle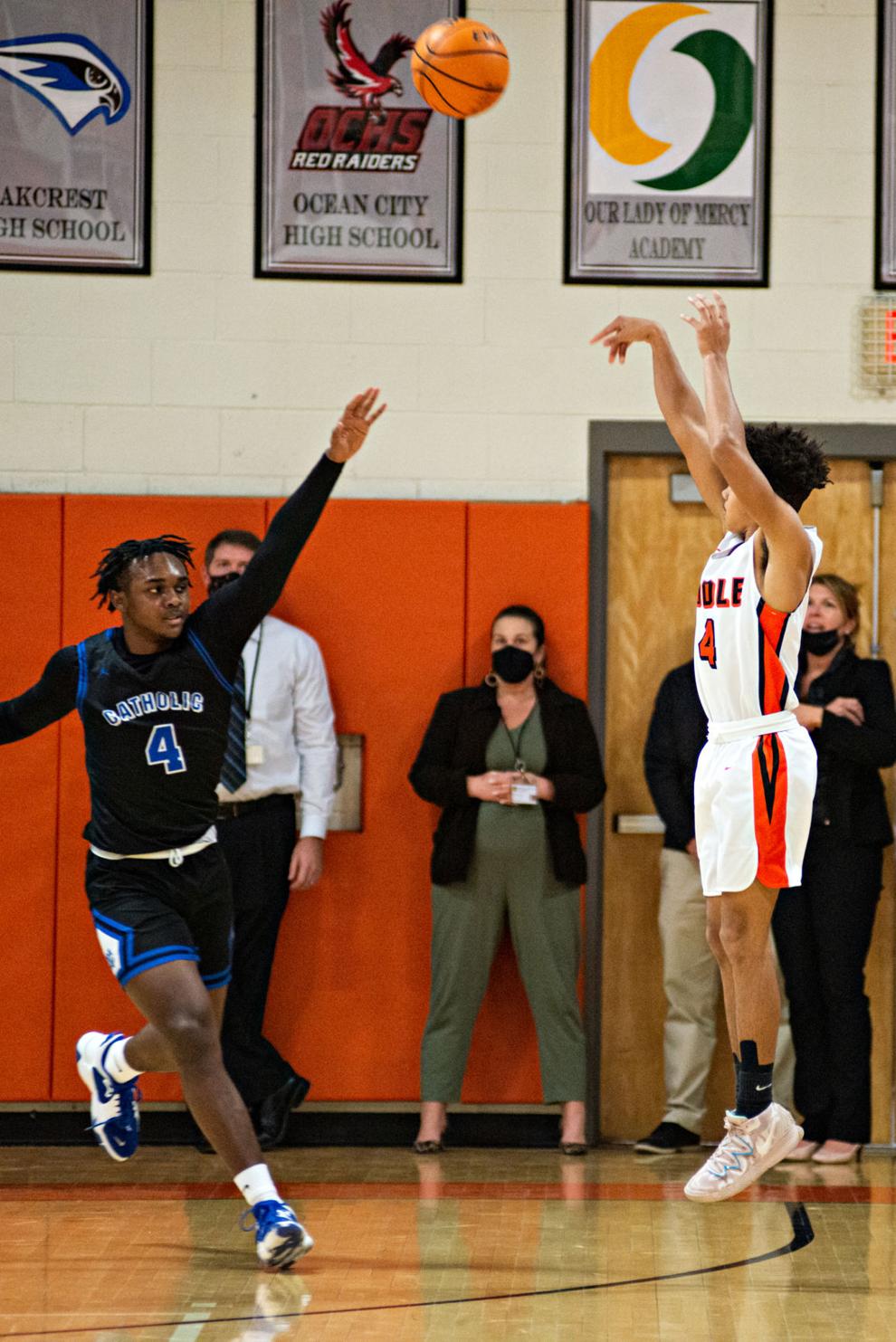 012522-pac-spt-middle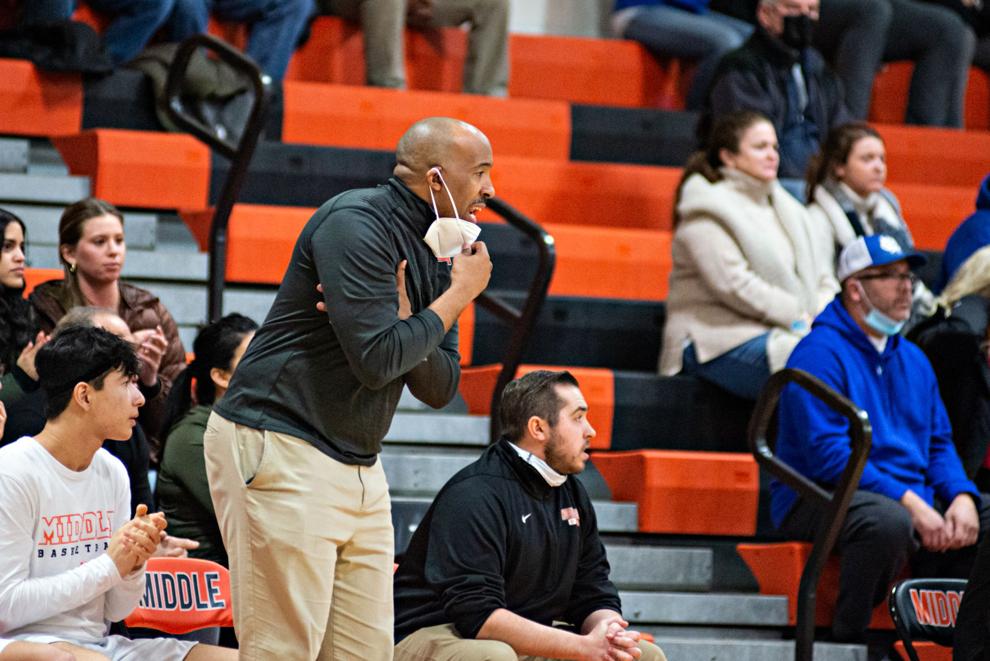 012522-pac-spt-middle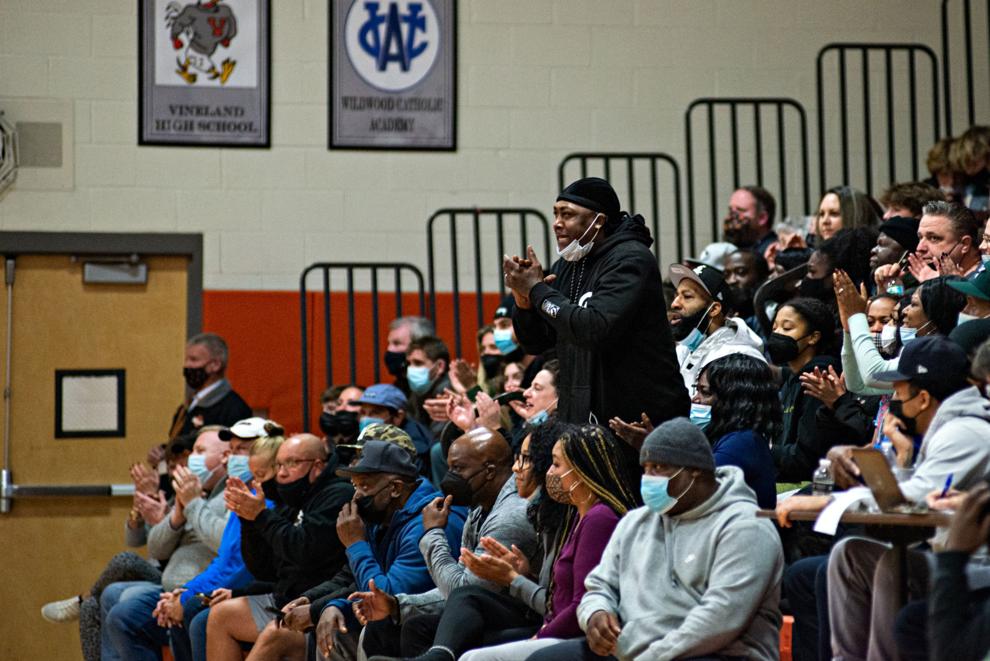 012522-pac-spt-middle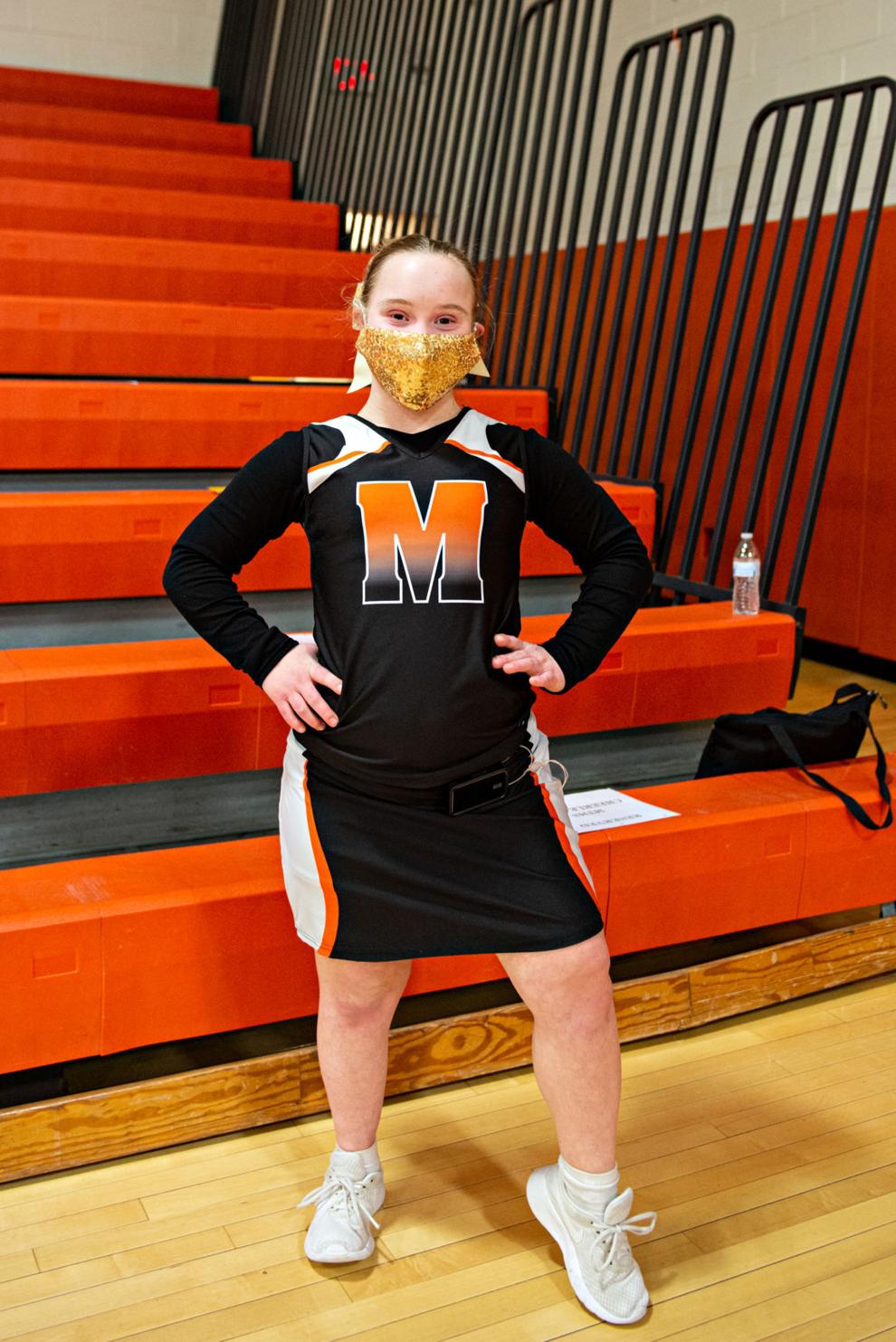 012522-pac-spt-middle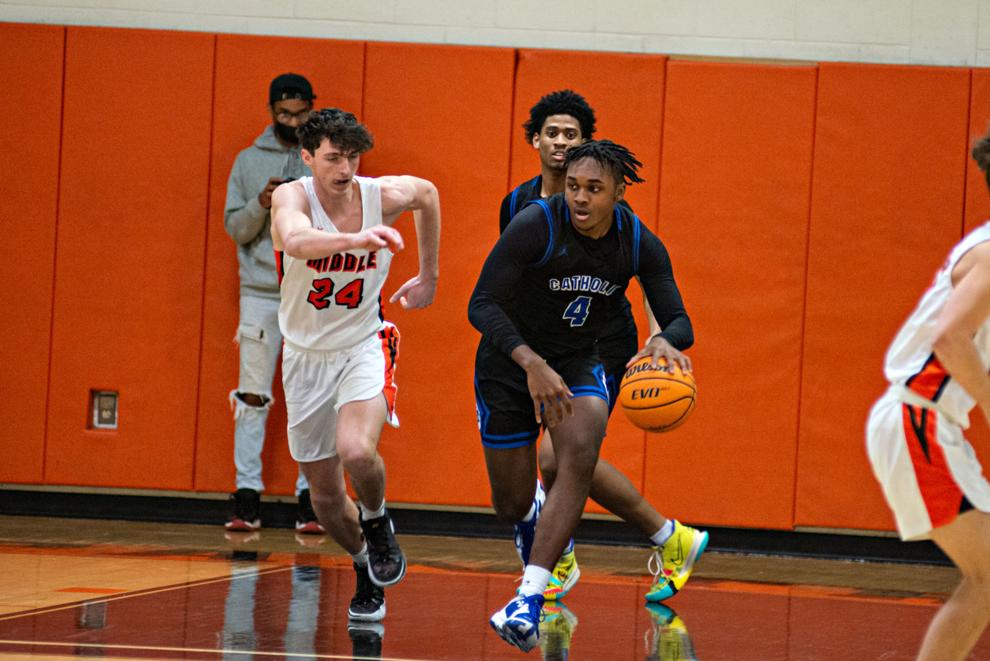 012522-pac-spt-middle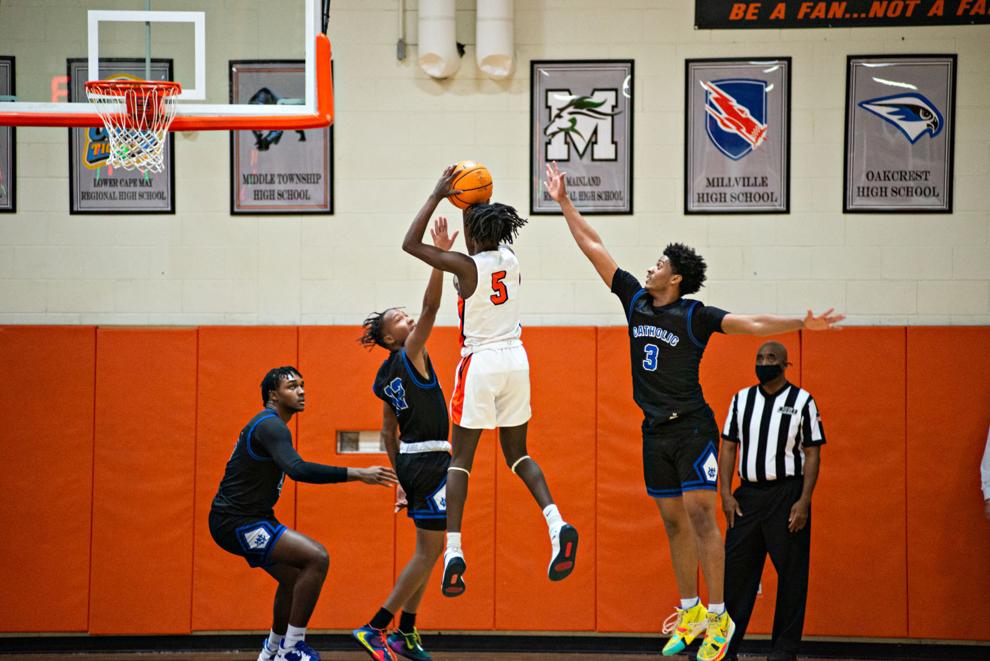 012522-pac-spt-middle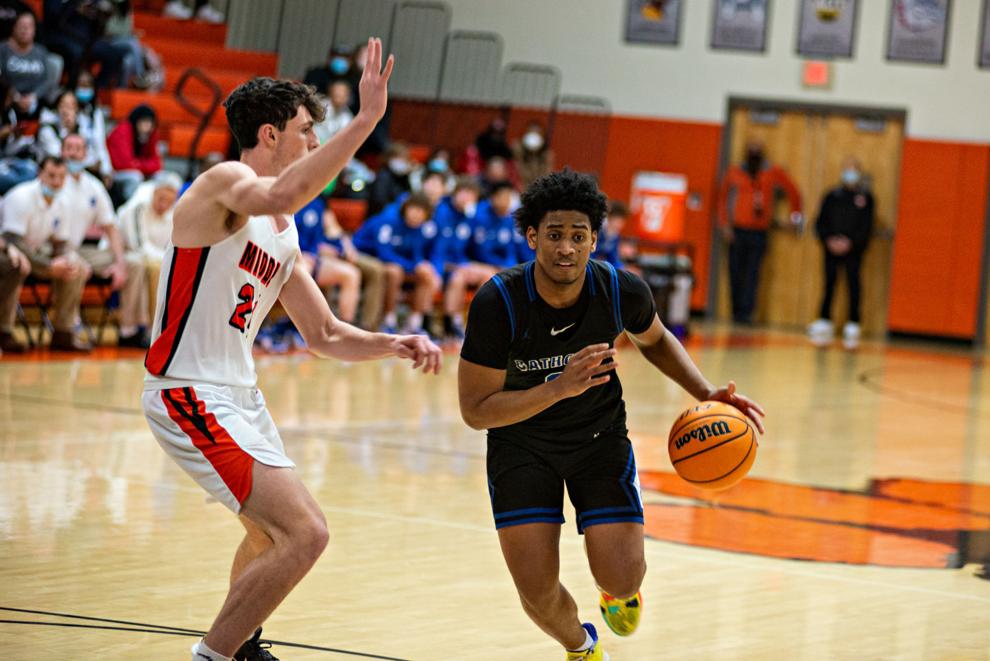 012522-pac-spt-middle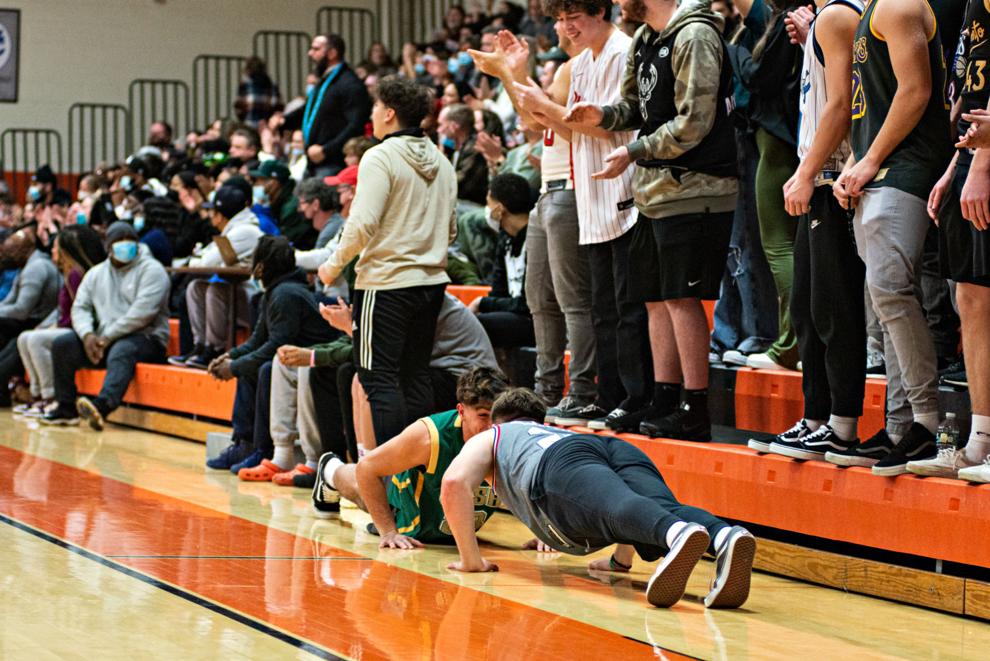 012522-pac-spt-middle
012522-pac-spt-middle
012522-pac-spt-middle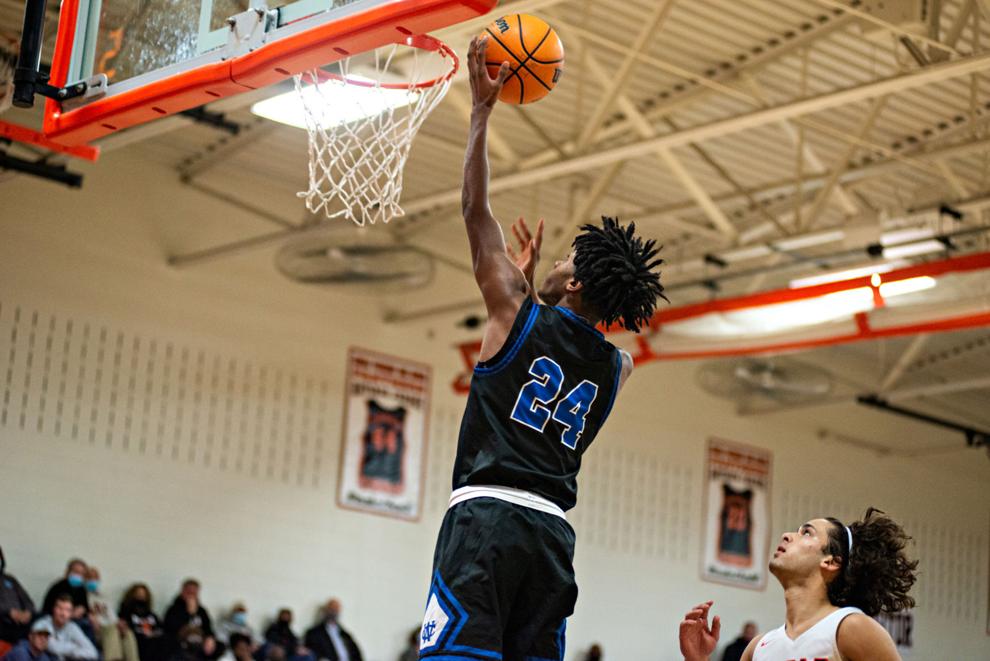 012522-pac-spt-middle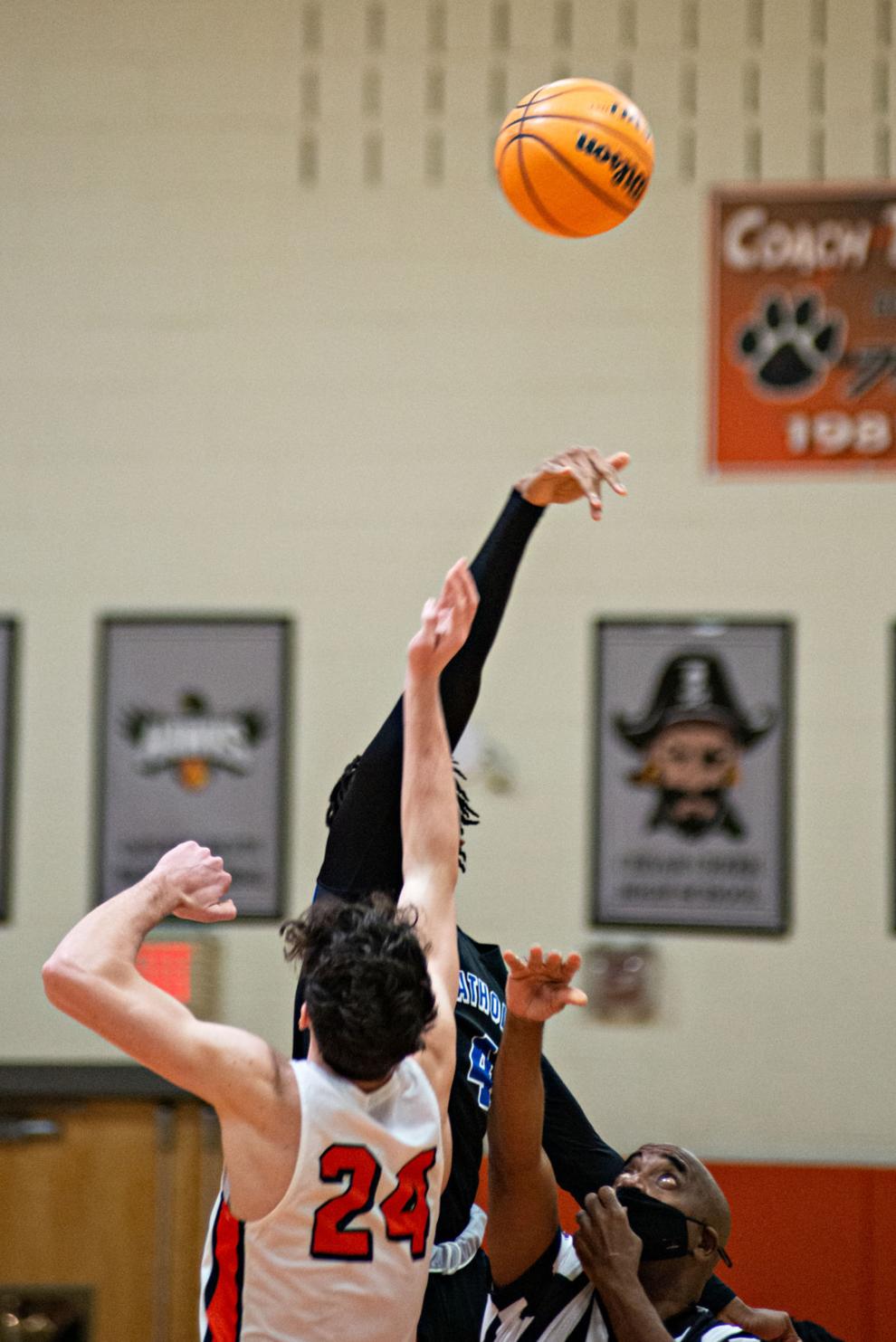 012522-pac-spt-middle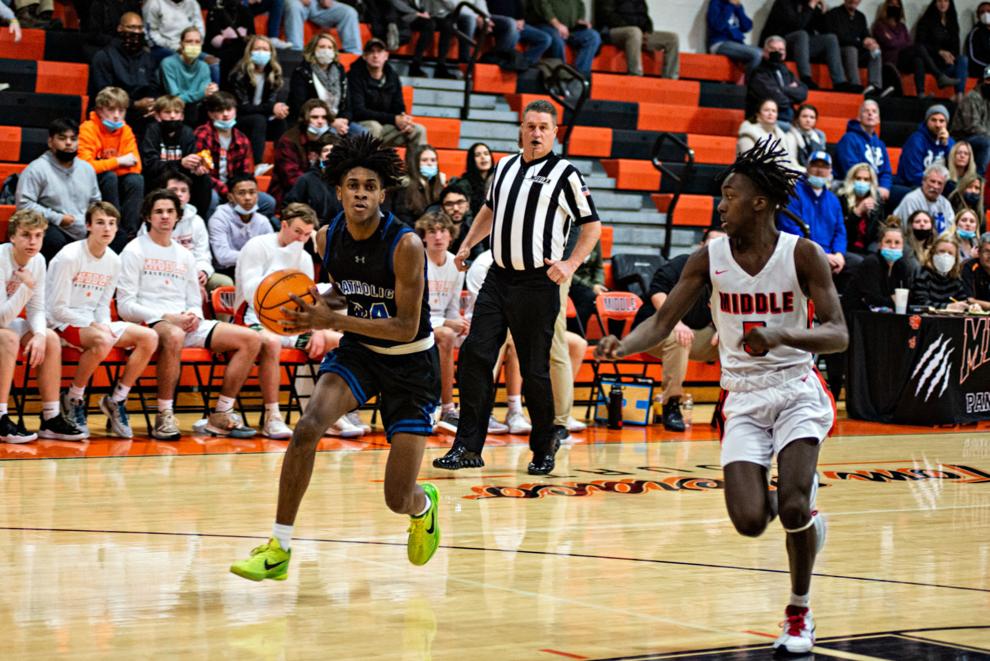 012522-pac-spt-middle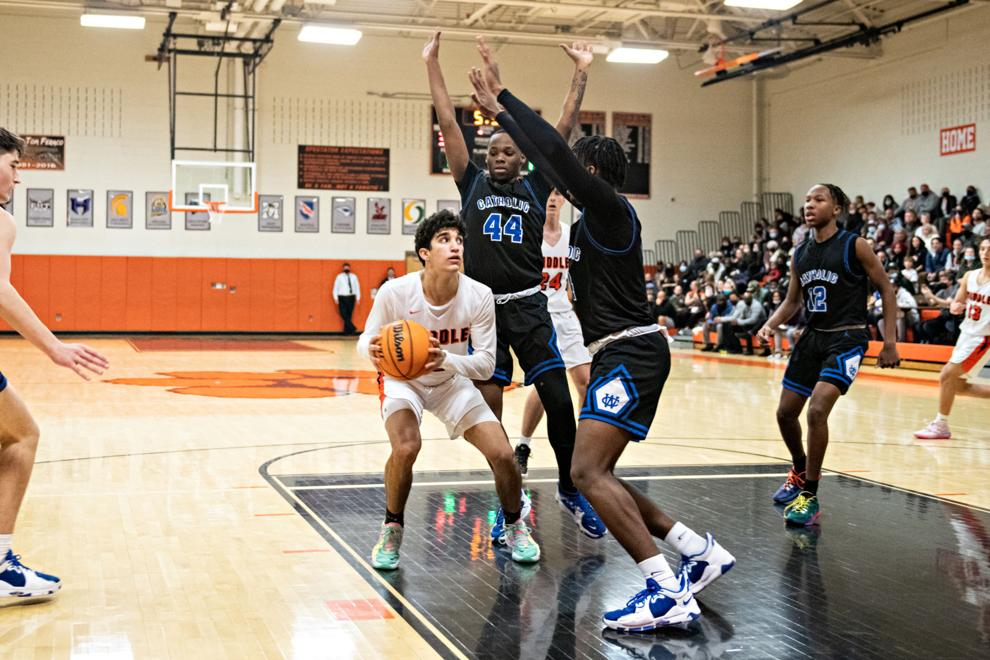 012522-pac-spt-middle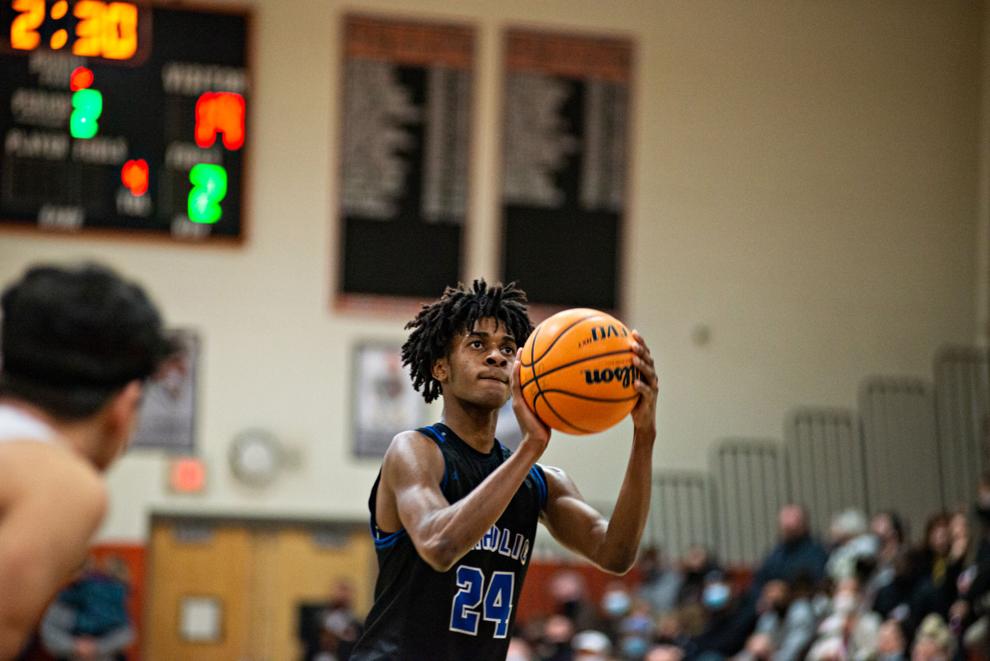 012522-pac-spt-middle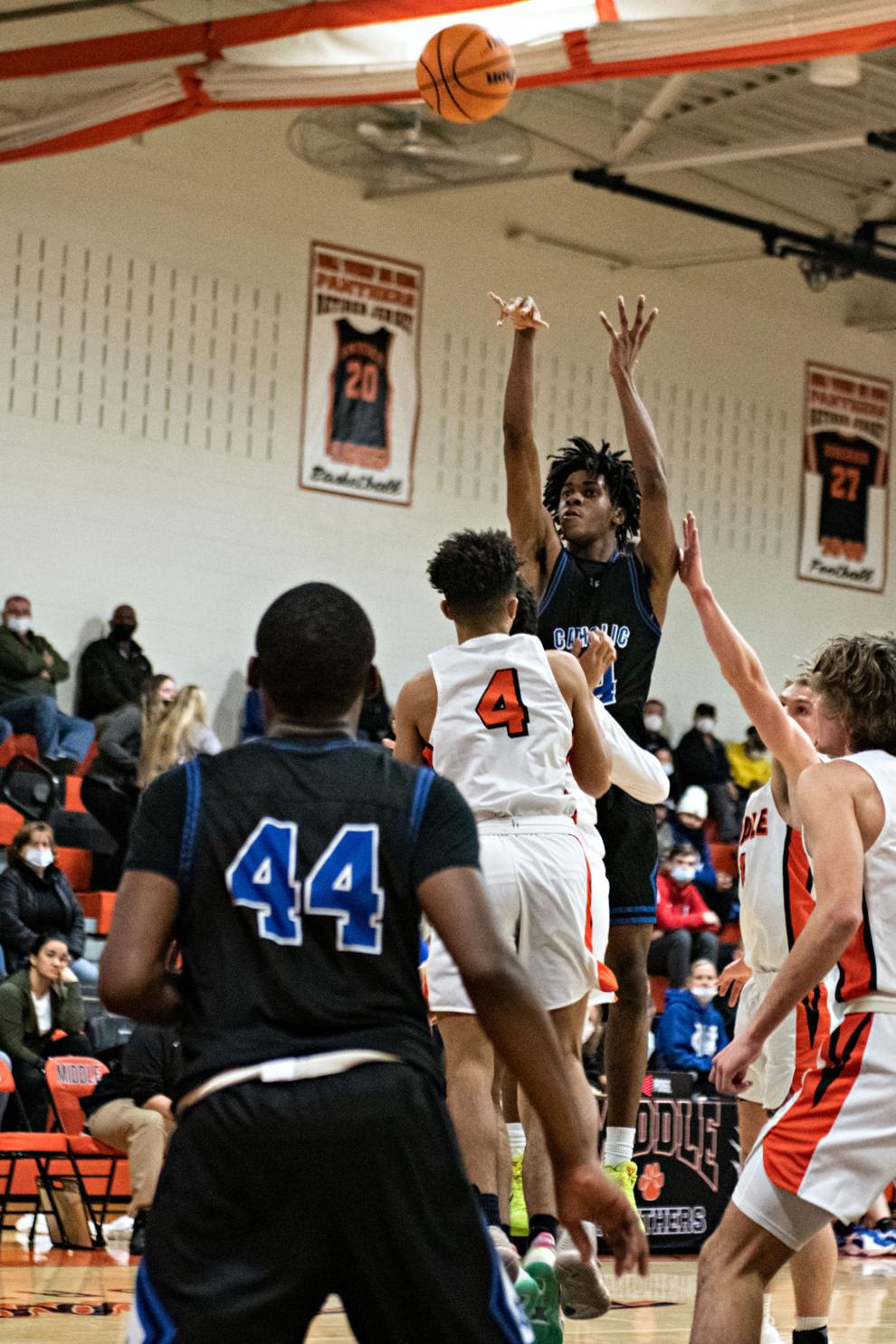 012522-pac-spt-middle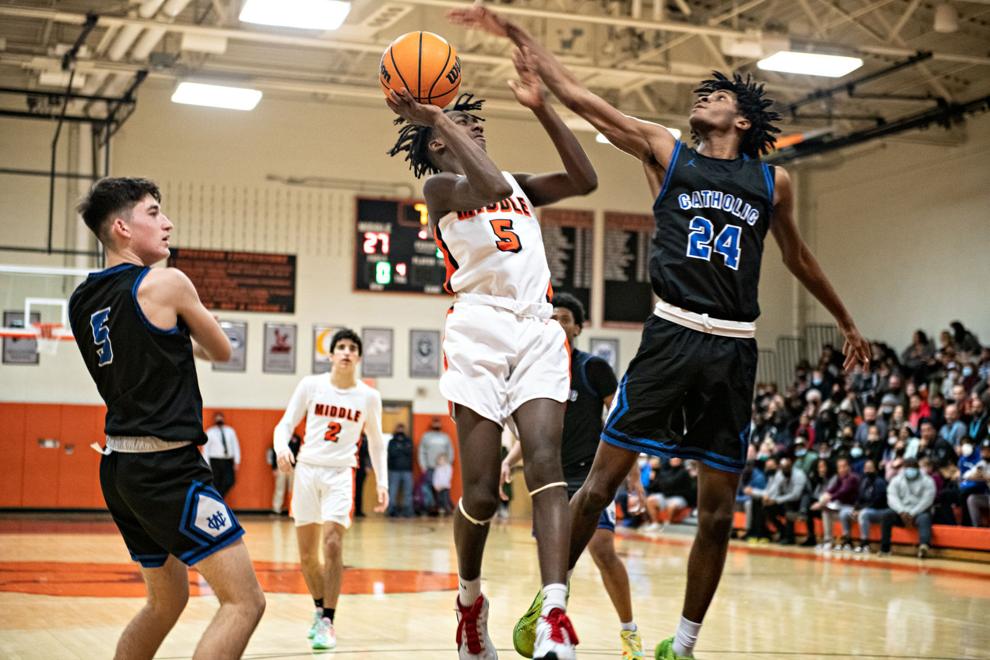 012522-pac-spt-middle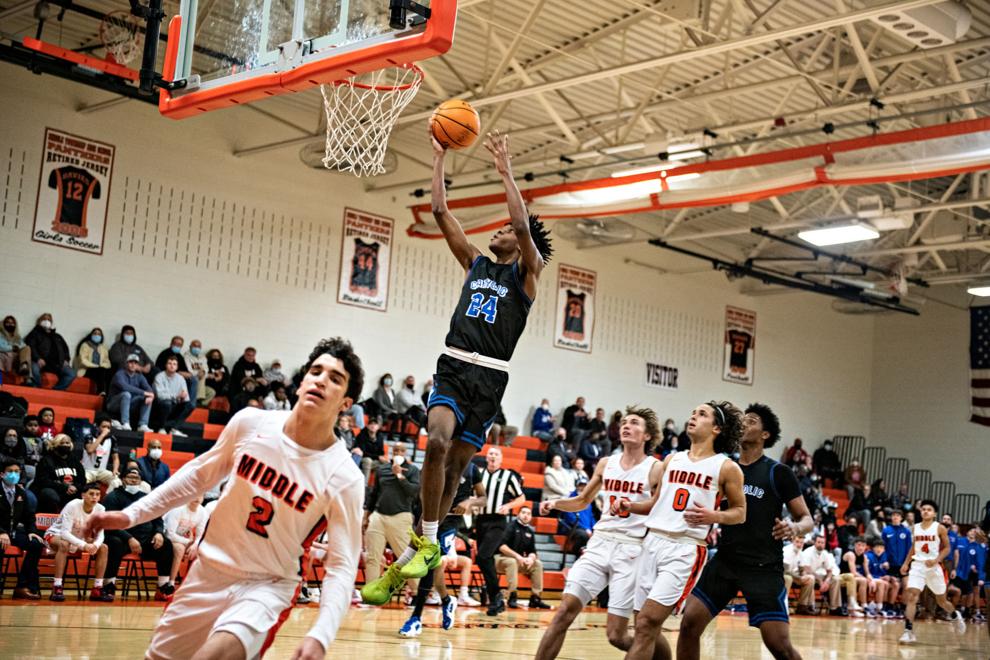 012522-pac-spt-middle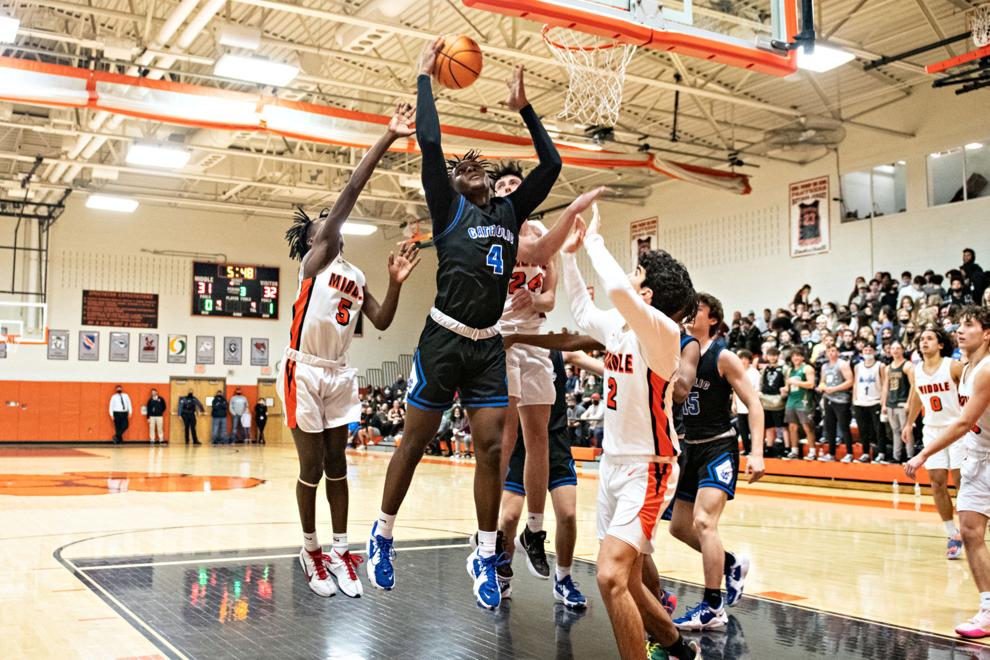 012522-pac-spt-middle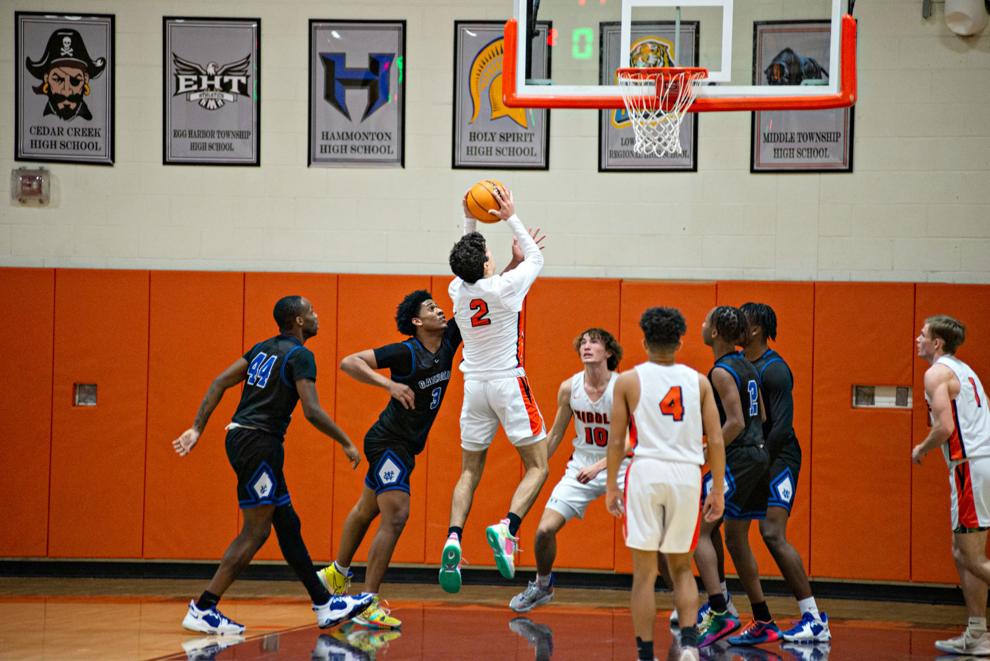 012522-pac-spt-middle