OCEAN CITY — NFL running back/punt returner Darren Sproles spent nearly three hours Saturday entertaining questions and signing an array of jerseys, photos and footballs at the Ocean City Music Pier.
He even autographed a cat.
"That was a first for me," Sproles said with a laugh.
Ocean City resident Lynette Cresta pushed a stroller across the stage, lifted the net and took out "Winston," a 3-year-old Teacup Persia.
Sproles smiled and signed Winston's Eagles' jersey, then posted for a picture with Cresta and her pet.
"I put the Eagles jersey on him for every game," Cresta said.
PHOTOS from the Ocean City Sports Memorabilia Show with Darren Sproles
-- HIDE VERTICAL GALLERY ASSET TITLES --
Darren Sproles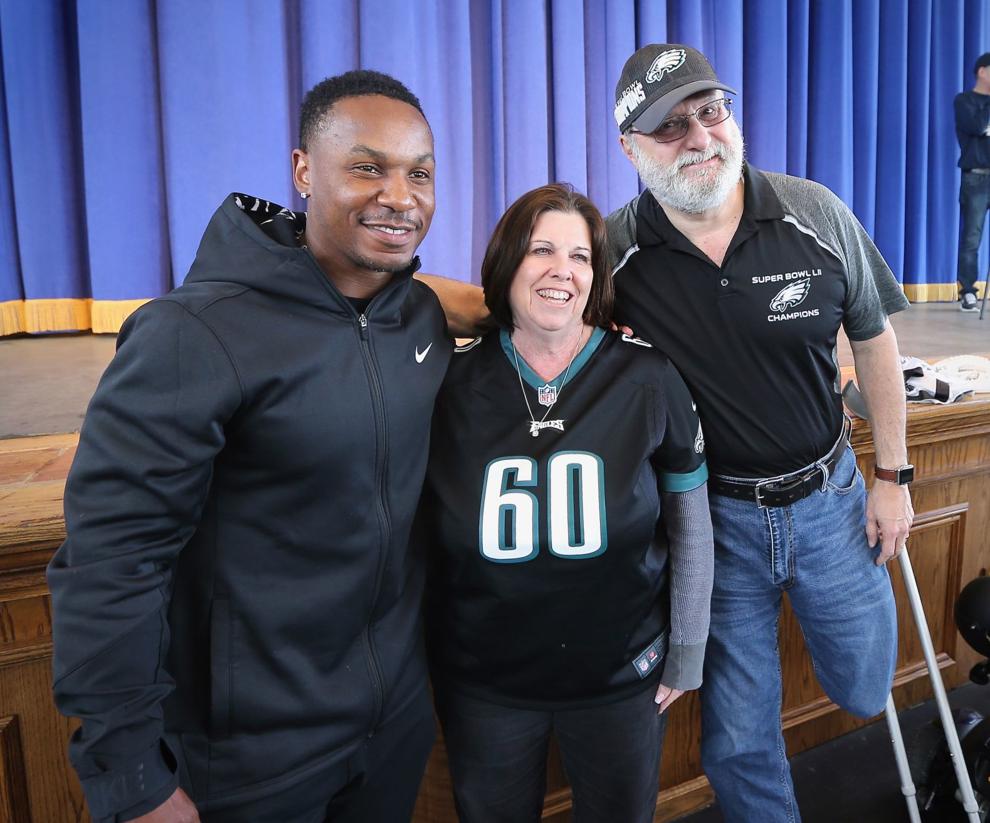 Darren Sproles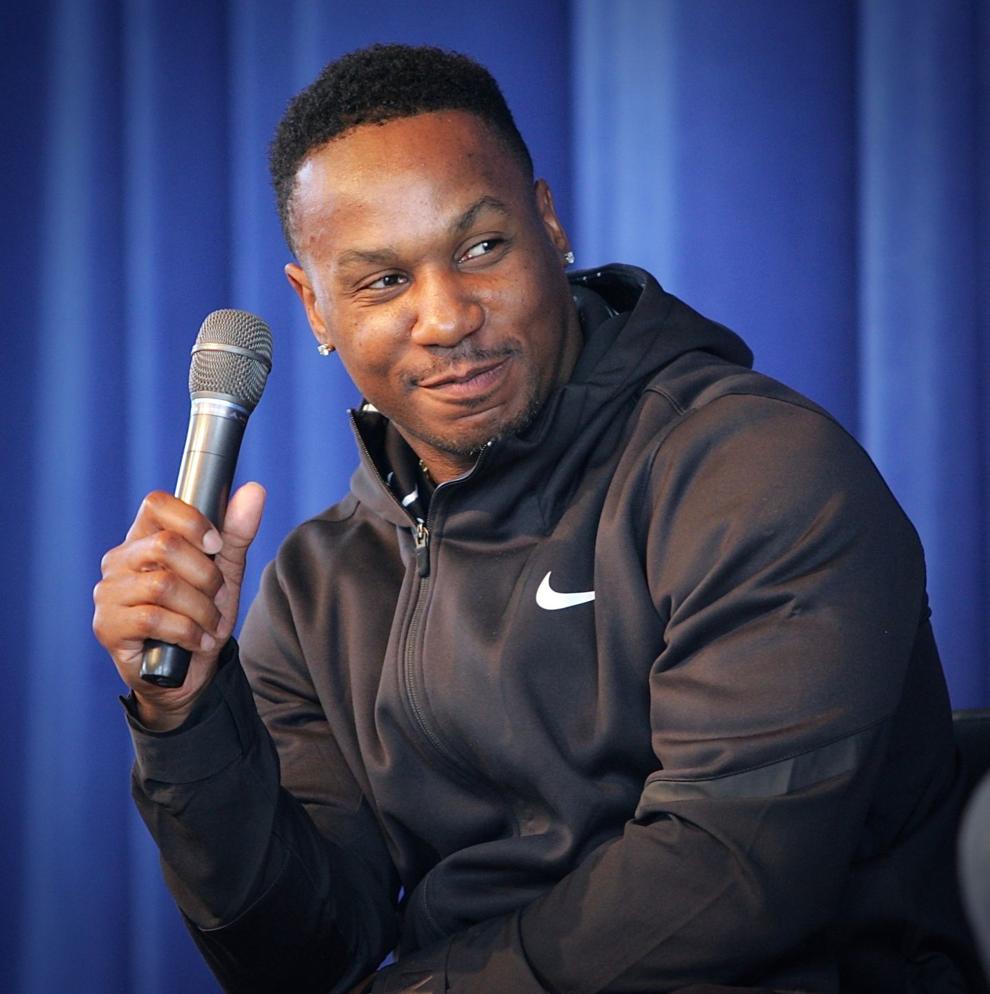 Darren Sproles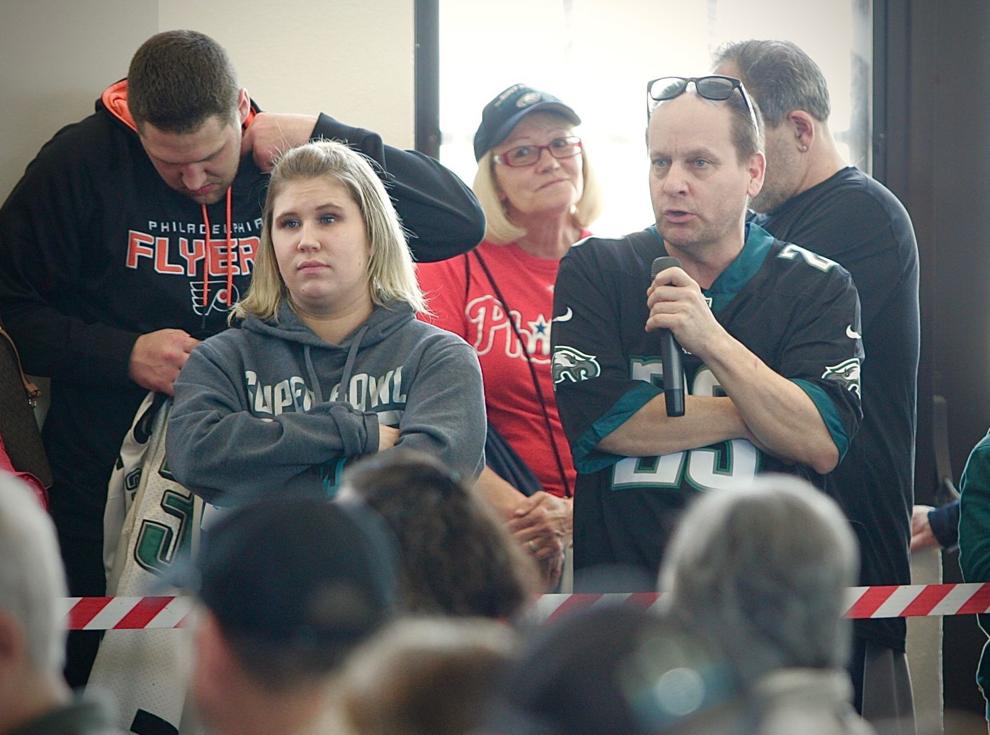 Darren Sproles
Darren Sproles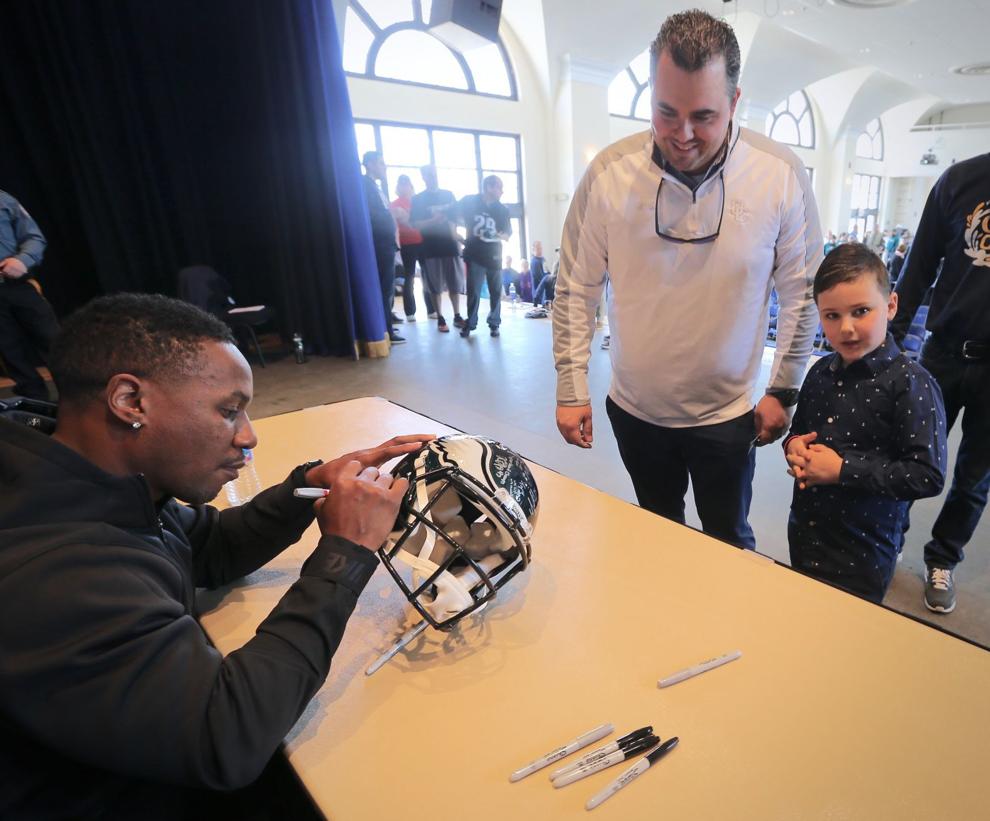 Darren Sproles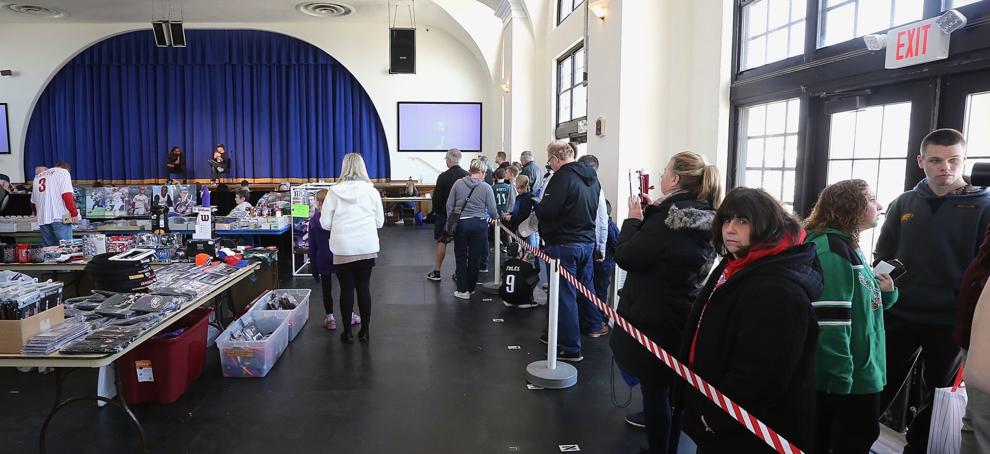 Darren Sproles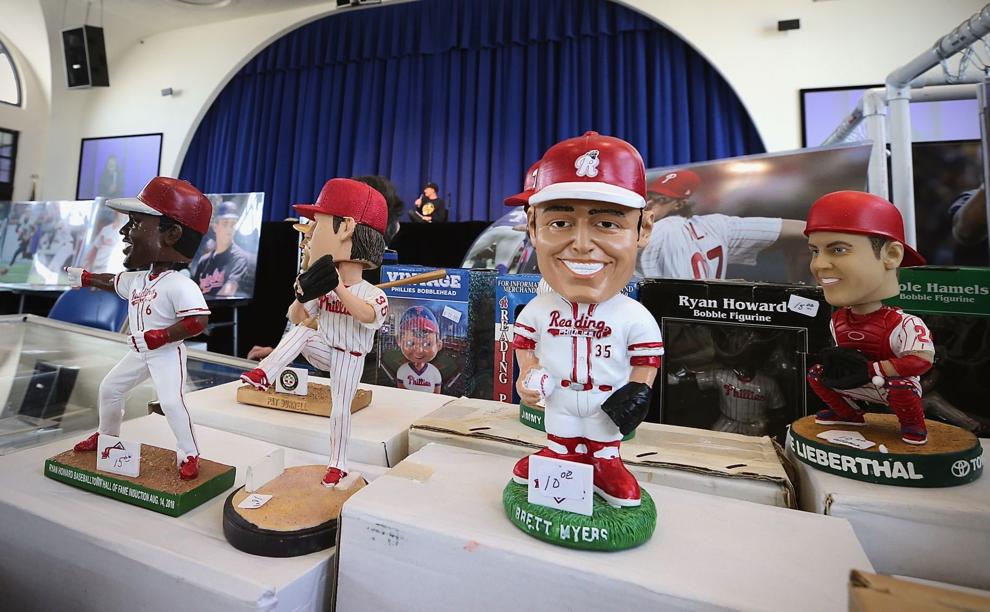 Darren Sproles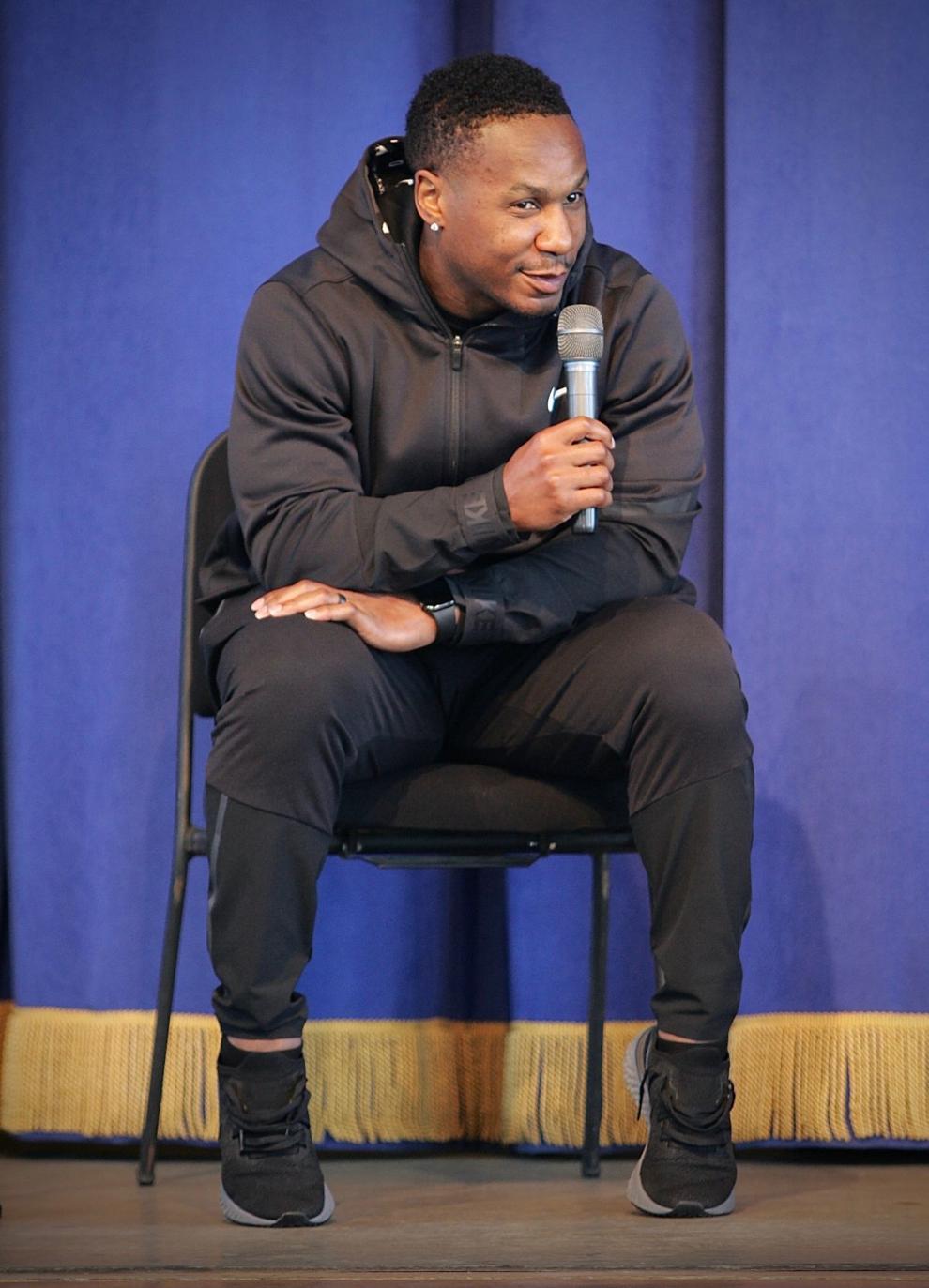 Darren Sproles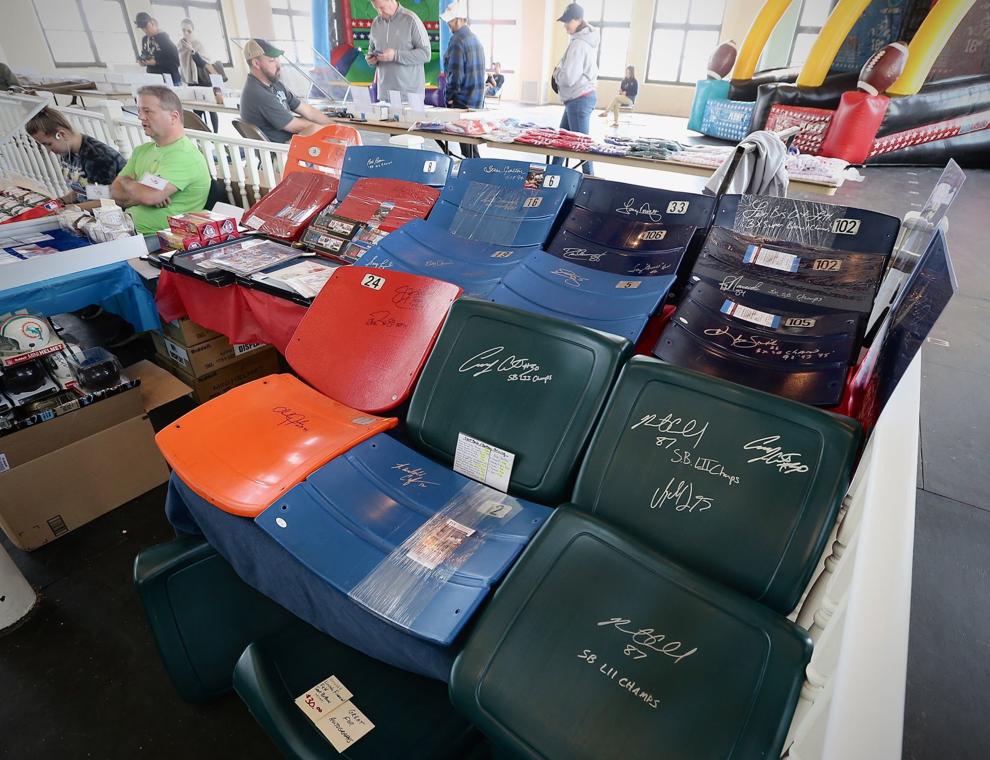 Darren Sproles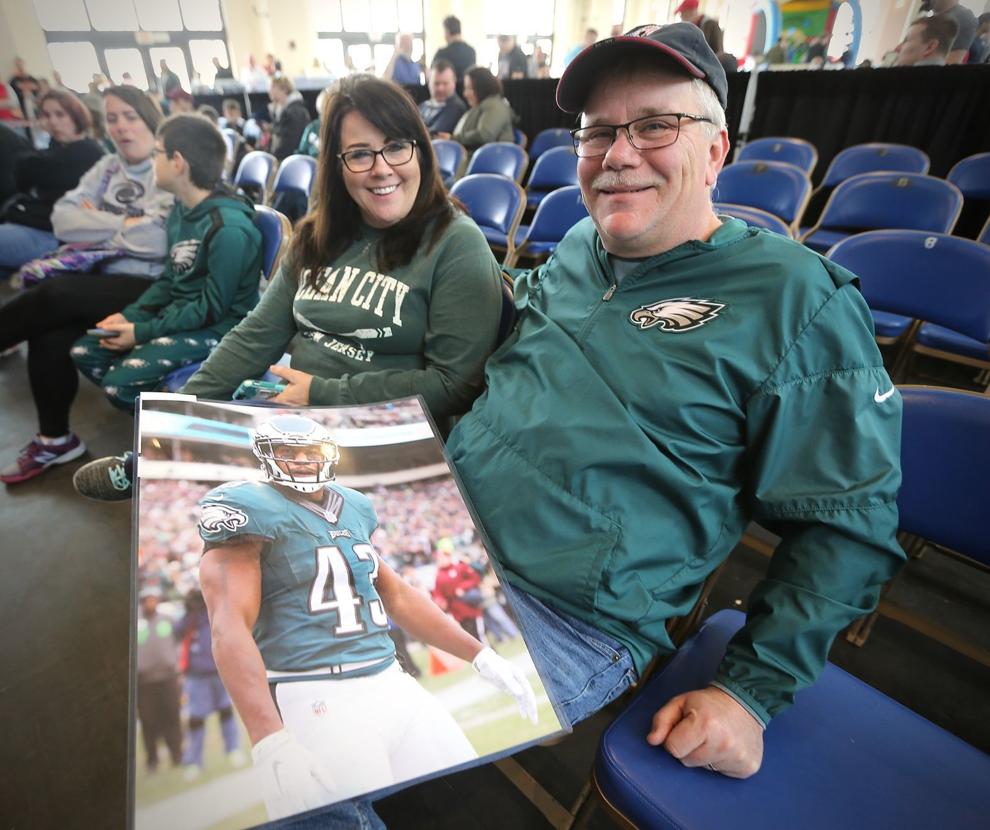 Darren Sproles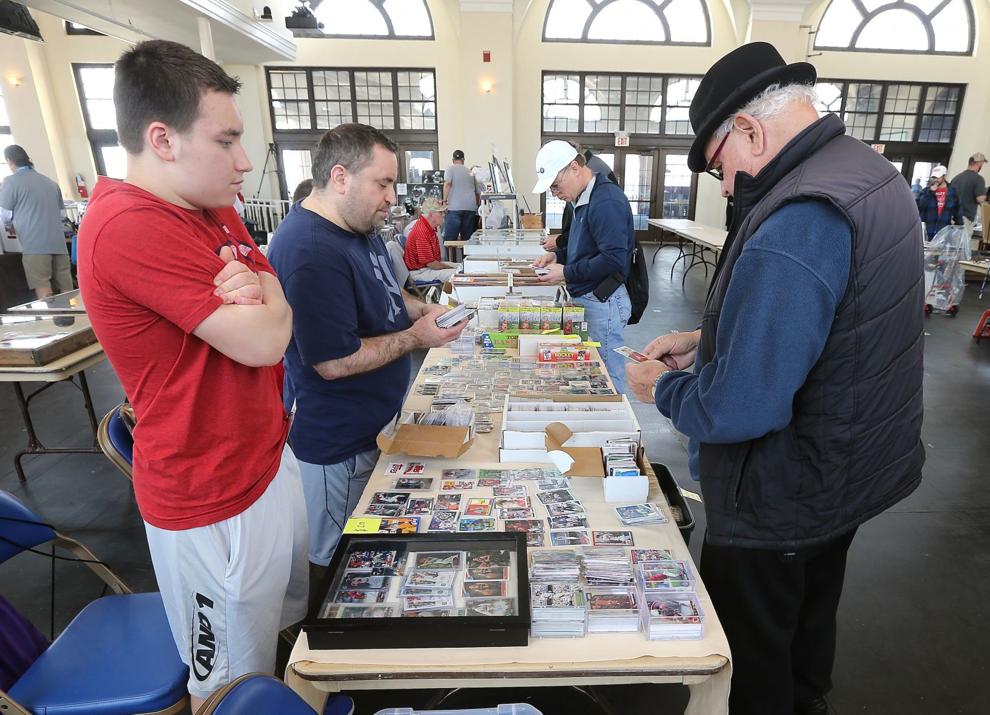 Darren Sproles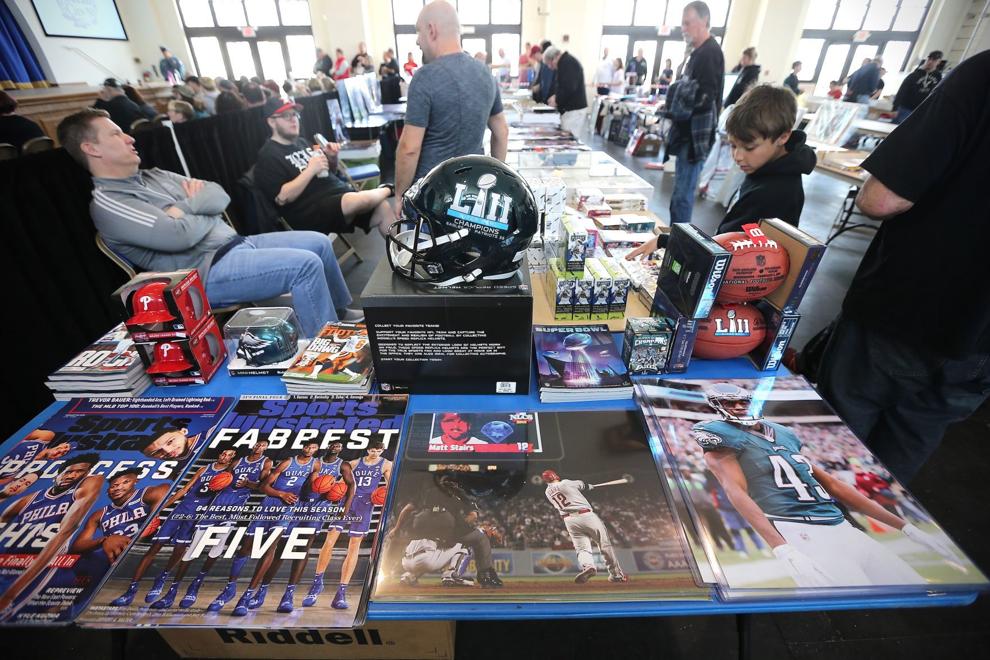 Darren Sproles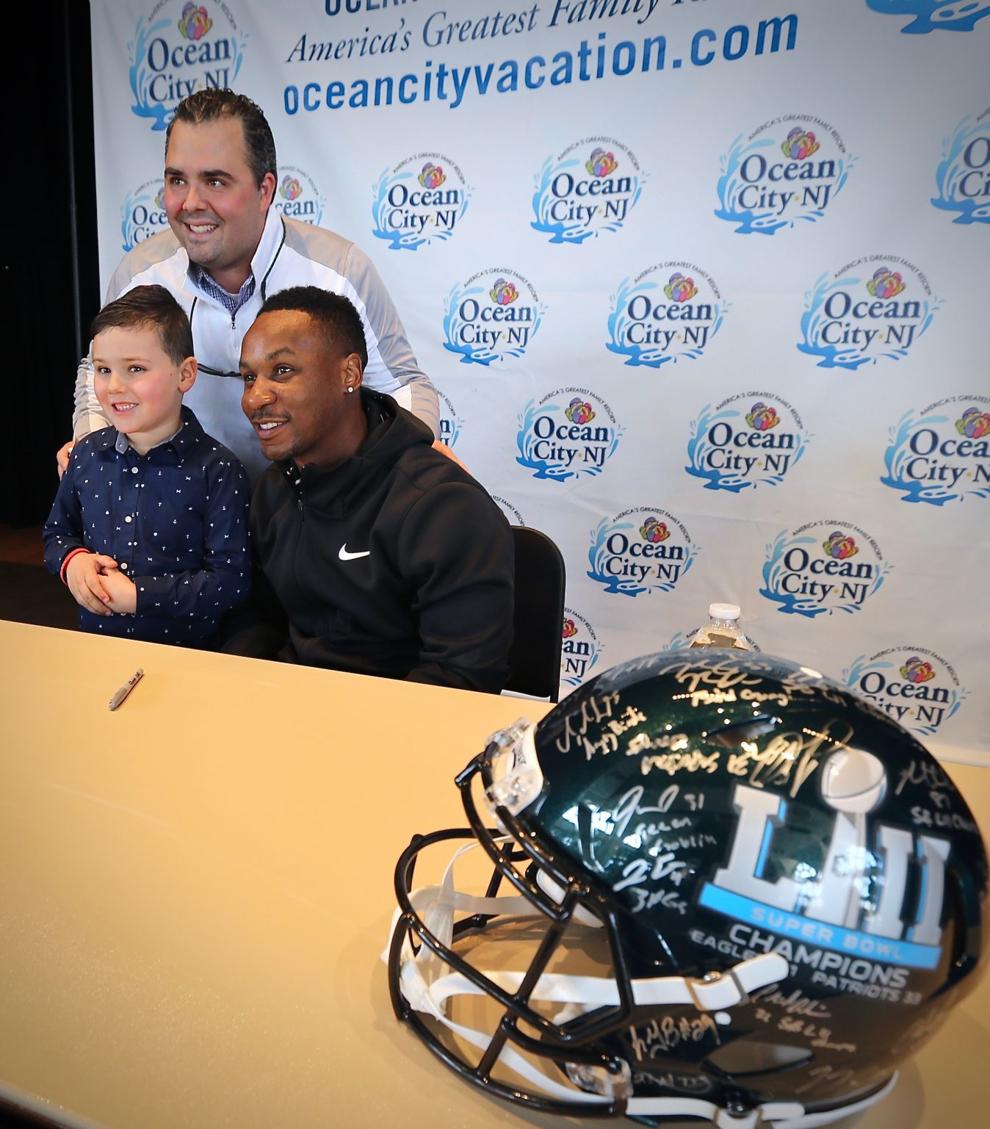 Darren Sproles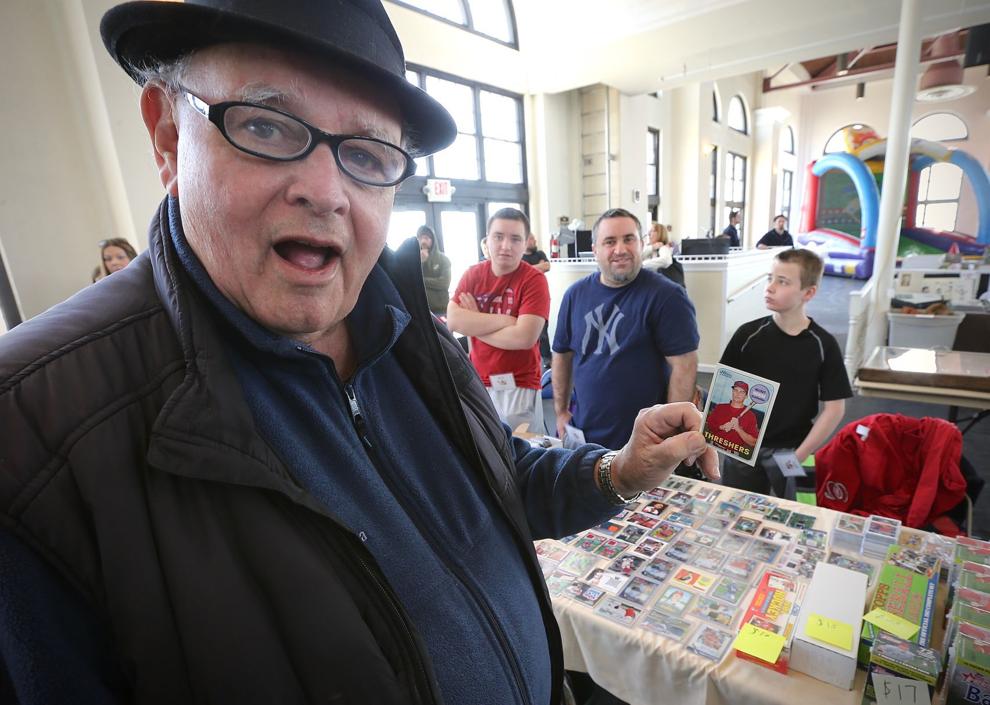 Darren Sproles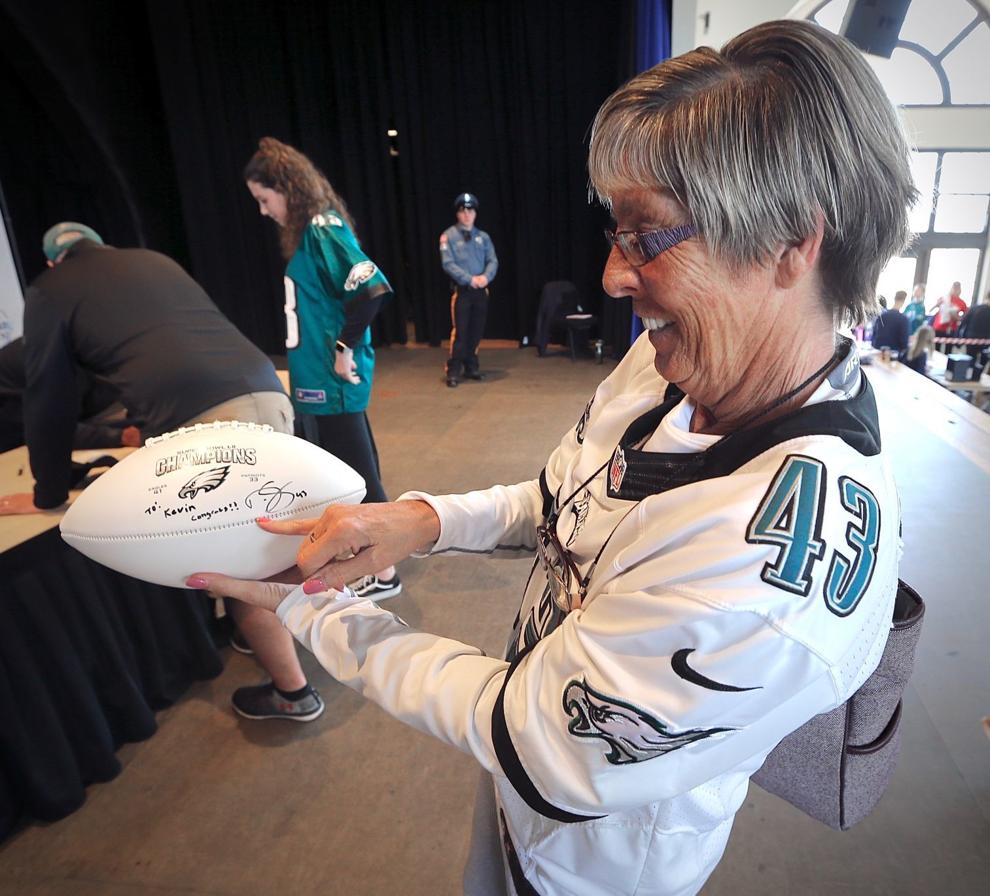 Cresta was among over 200 people who paid $40 for the meet-and-greet with Sproles, who spent the previous five seasons with the Eagles, as part of the annual Ocean City Sports Memorabilia Show. Former Phillies pinch-hitter and hitting coach Matt Stairs also appeared later in the day.
Fans were officially permitted to only have one item autographed, but Sproles broke the rule for almost every fan, starting with Ocean City resident Donna Govan.
Sproles signed a football for Govan, which she said she plans to give to grandson Kevin Coulter as an eighth-grade graduation present. Govan, who wore a white No. 43 Sproles jersey, thanked him and turned to leave when Sproles called out to her.
"He said, 'What about your jersey?'" Govan said. "I said, 'I'm not allowed (to have it signed).' But he told me to come back and he signed it, anyway."
He continued that pattern for the next 90 minutes, signing two and three items when asked, posing for pictures and engaging in conversations with the fans.
The 14-year NFL veteran said he's always approached such sessions as an opportunity to get to know the fans who shell out money to watch him play on Sundays.
"You never know what kind of effect you can have on people," Sproles said. "If I can put a smile on their faces, it makes them feel better, and it makes me feel better."
That was best demonstrated toward the end of the session, when 15-year-old Colleen Kinkead walked up to him with her father, Jeff.
The two had traveled from West Chester, Pennsylvania, to meet Sproles. Colleen, wearing a green Eagles No. 43 jersey, posed for a picture after Sproles signed her shirt, then broke down in tears as she walked away.
"The first Eagles game I ever went to was in 2016," she said. "I don't remember who the Eagles were playing, but we walked into (Lincoln Financial Field), and the first play I saw was Darren Sproles scoring a touchdown. He's been my favorite player ever since."
Colleen Kinkead was among the many fans who expressed their desire for Sproles to keep playing for the Eagles this season.
Sproles, who will turn 36 in June, is an unrestricted free agent but has been in discussions with the Eagles about possibly coming back for one more season.
"We've had some talks," he said. "I'm going to wait until May before I make my decision. We'll have to see."