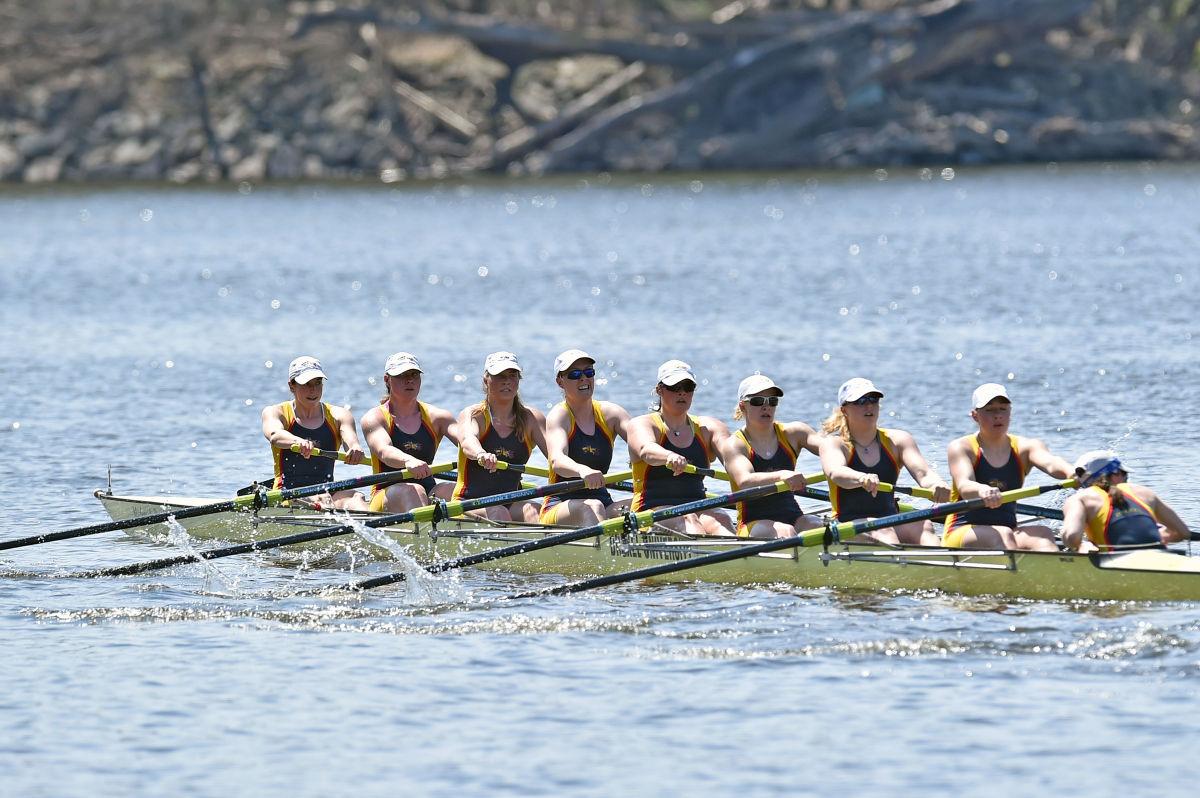 PHILADELPHIA — It can be difficult to think that from the start of fall classes in September, nine months of practice and competition for the men's and women's crew teams of Drexel point to just two days in May — the Dad Vail Regatta.
But no one can argue that the Dragons have been successful planning their season like that, as they did again Saturday.
The Dragons continued their victorious run on the Schuylkill, winning the overall points title for the third consecutive year and adding their second men's championship in three years.
"It was a great day, and I think that has to do with the preparation of the team," said senior Grigorios Papadourakis, a Bishop Eustace graduate who was part of Drexel's winning junior-varsity eight. "Every year we start early in September and our focus is on the Dad Vail, even though it's however many months away. But all the hard work paid off."
Drexel is the first team to win three straight overall team titles since Purdue won five in a row from 2000 through 2004.
On a somewhat cloudy but more comfortable day for rowing than Friday, the Dragons rode their depth. They advanced eight boats from the morning to the championship round and posted two victories, a second, and three thirds. They were third in both the men's and women's varsity eight races.
After winning the men's freshman/novice eight, Drexel battled it out with Temple in the men's JV eight for the entire 2,000-meter course before the Dragons prevailed by just 0.082 of a second.
In the marquee heavyweight eight races, the Florida Tech men got a measure of revenge against defending champion Michigan and edged the Wolverines by three-quarters of a second, and defending champion Massachusetts repeated its championship on the women's side.
The Minutewomen, who led all teams with three event championships, successfully defended their women's team title.
Drexel coach Paul Savell, named college coach of the year by the Dad Vail Organizing Committee, said he loved the way his entire team performed, even his men's heavyweight four boat that rallied but lost at the wire to Brock College by two-tenths of a second.
"That race was awesome," he said. "The same with our men's JV boat that edged out Temple. Those were the races that those guys will never forget. The whole team performed at a high level."
In addition to its second-place finish in the men's JV eight, Temple grabbed victories in the women's freshman/novice eight and the men's lightweight four.