BARNEGAT TOWNSHIP — Barnegat High School's football field has long had a problem with drainage.
Even in warm weather, a solid rain on a Monday would leave the surface a bog on Thursday. Games have had to be moved or postponed.
The district is spending more than $1.4 million to fix the problem, joining the growing list of schools in South Jersey that have switched from grass to artificial turf.
"Our field was retaining water at an alarming rate, and we weren't able to play games," said Barnegat Athletic Director John Germano. "We brought in engineers to look at it. The district weighed it out, the price to do the drainage and the cost to go with turf, and they decided to go with turf."
Barnegat is not the only district moving in that direction. Hammonton has put out bids to convert its fields from grass to turf.
Over the years, Egg Harbor Township, Ocean City and St. Augustine Prep have installed turf fields.
Schools are making the move because they find value in the investment, district officials said. The districts are able to save on maintenance, play during inclement weather and use the fields as much as they want, which also benefits local recreation programs.
"It's nonstop use for both our high school and our rec programs. It's great," Germano said.
The only problem with a field that can take that much abuse is scheduling all the teams that want to play on it, said Mike Pellegrino, Egg Harbor Township athletic director.
"Sometimes we're trying to fit 11 games on the field in a six-day span," he said. "They all want to showcase and play under the lights. As an athletic director, it makes your days much longer."
Concerns about injuries and cost are the biggest obstacles to the installation of the fields, athletic directors said.
"You're not winning or losing either way, but what you're gaining is an advantage to the rest of your program," Pellegrino said. "It takes a lot of the prep work off of the facility workers. It allows them to concentrate on the other fields."
When the fields were first introduced, safety was one of the biggest issues associated with them.
"Our engineers and our people looked at every single safety concern that's been brought up over the last 20 years, and the reports have been outstanding," Germano said.
Safety concerns are twofold: injury and hygiene.
Egg Harbor Township disinfects and demagnetizes the surface before every playing season — at least three times a year. Simultaneously, they use a grooming machine to move the infill around and re-level the surface.
An artificial field is composed of several layers. On top of level and compacted earth is added a layer of crushed stone to aid drainage, then a shock pad for cushioning and, finally, the turf itself (there can be additional interstitial layers). Once the turf is put down, infill is added as ballast and to provide further impact absorption.
Infill can be a single substance like sand, recycled sneakers, cork and coconut or a combination of things but often includes a large portion of crushed recycled tire called crumb rubber.
Replacing the turf when it's old is another consideration. Artificial fields have a lifespan of 10 to 12 years before their performance dwindles. To stay on top of the situation, the township performs testing to see how the field is holding up.
"It allows you to check the compaction and how far along you are in the lifetime viability of the turf," Pellegrino said. "There's no way to alleviate that. It just fails. We're looking at the possibility of replacing that next year."
There are a lot of mitigating factors when it comes to pricing a system, but Pellegrino thinks you can probably save about $300,000 when replacing a field versus installing one from scratch.
Barnegat won't have to worry about that anytime in the near future. Instead they'll look forward to a reliable field. Regardless of the weather, the bog will be a thing of the past.
"We played some sloppy, sloppy football games," Germano said.
GALLERY: Barnegat installs new turf football field
Barnegat High School turf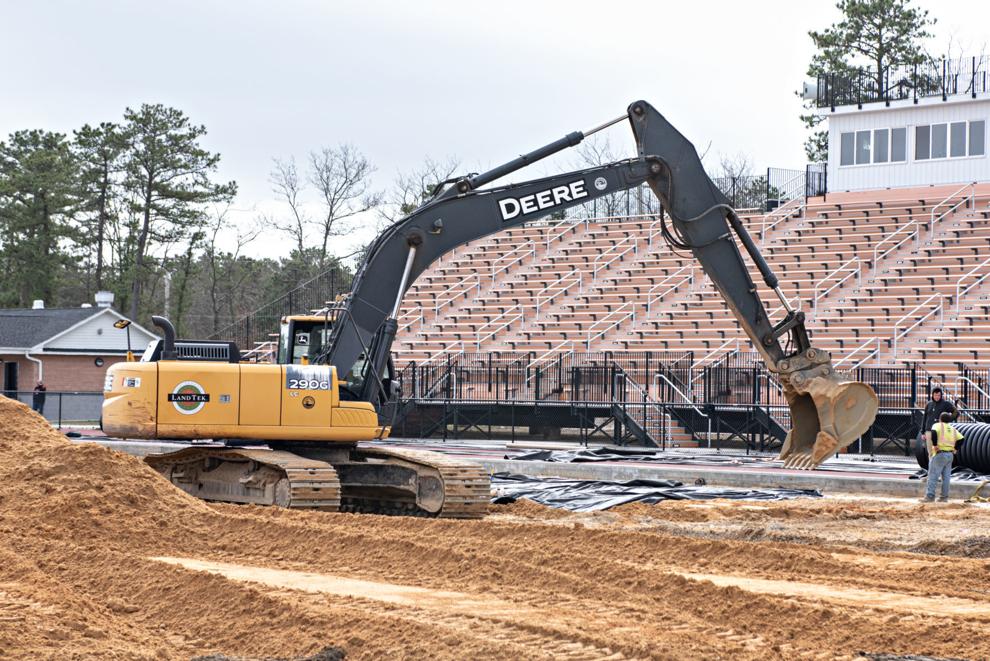 -- HIDE VERTICAL GALLERY ASSET TITLES --
Barnegat High School turf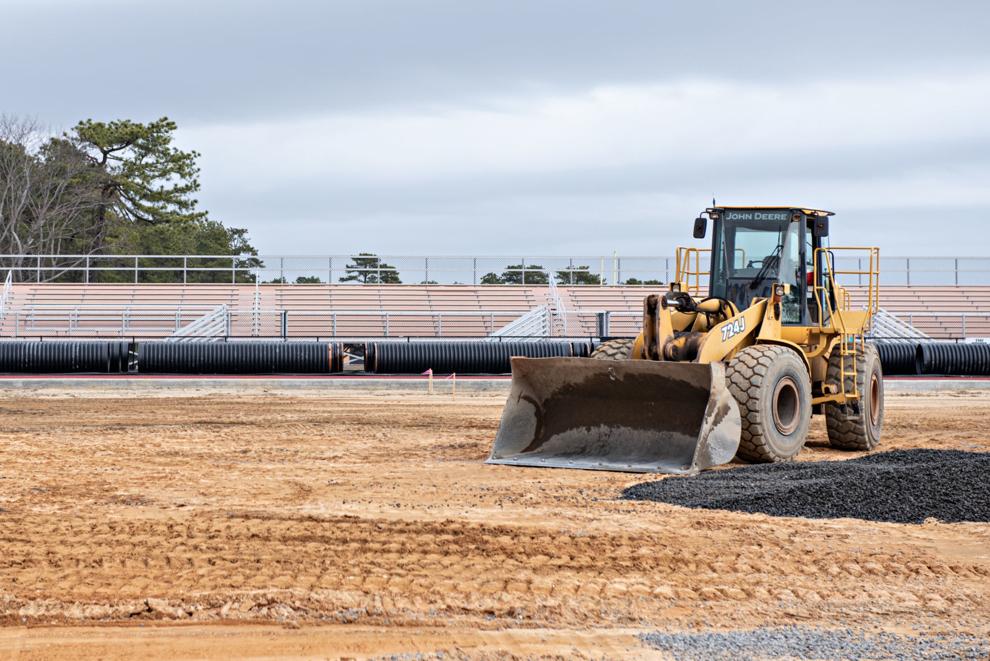 Barnegat High School turf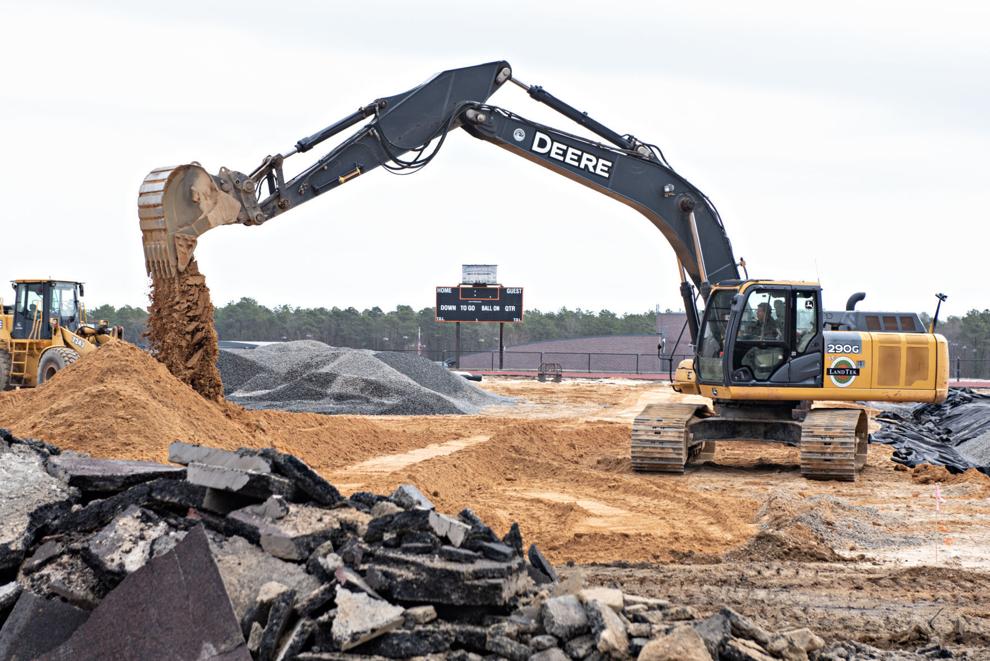 Barnegat High School turf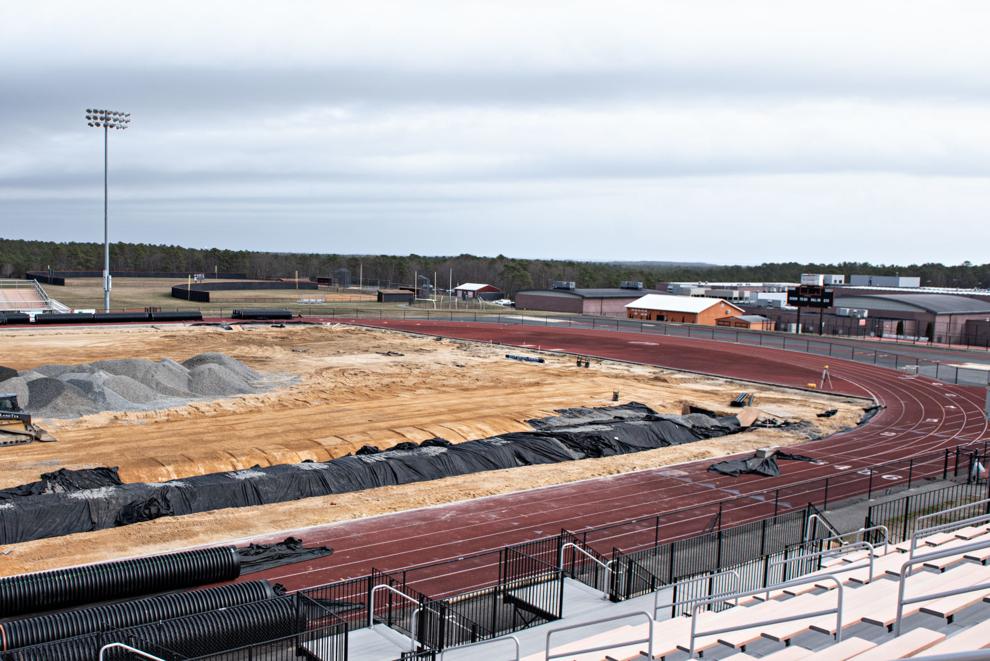 Barnegat High School turf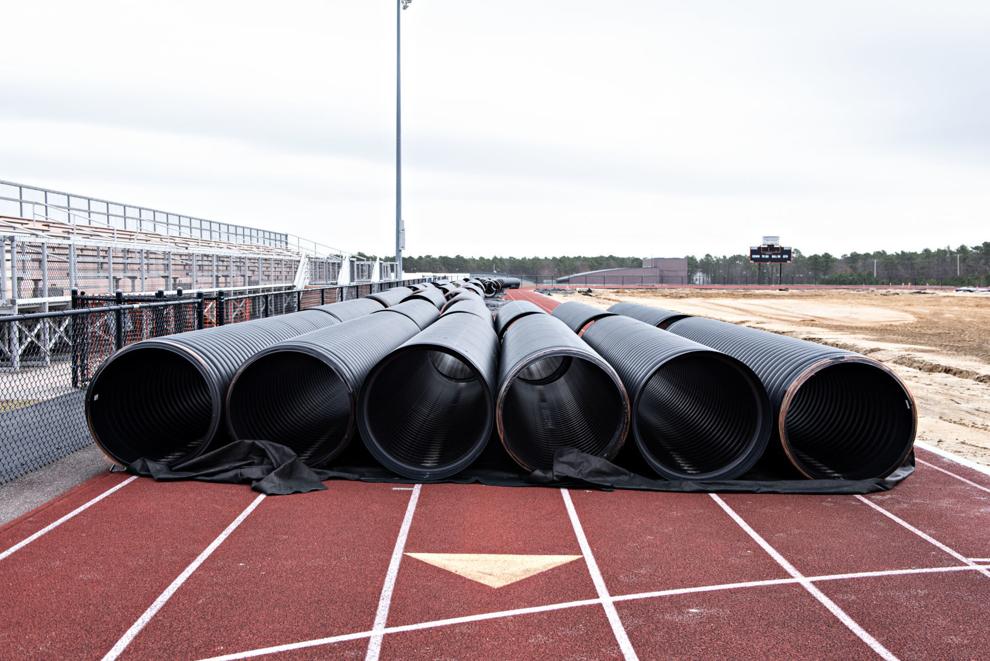 Barnegat High School turf

Barnegat High School turf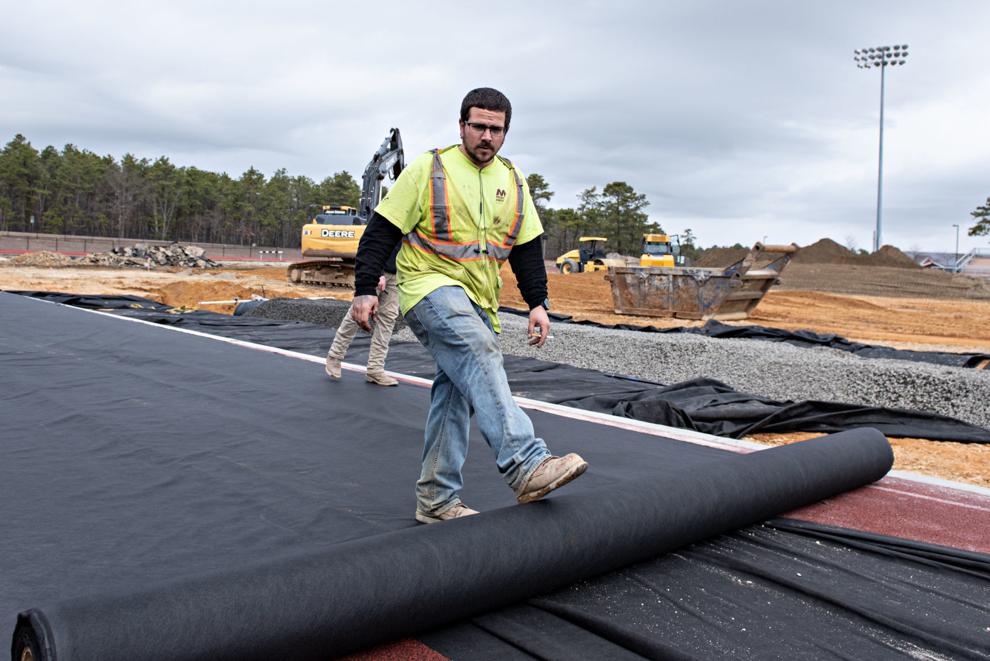 Barnegat High School turf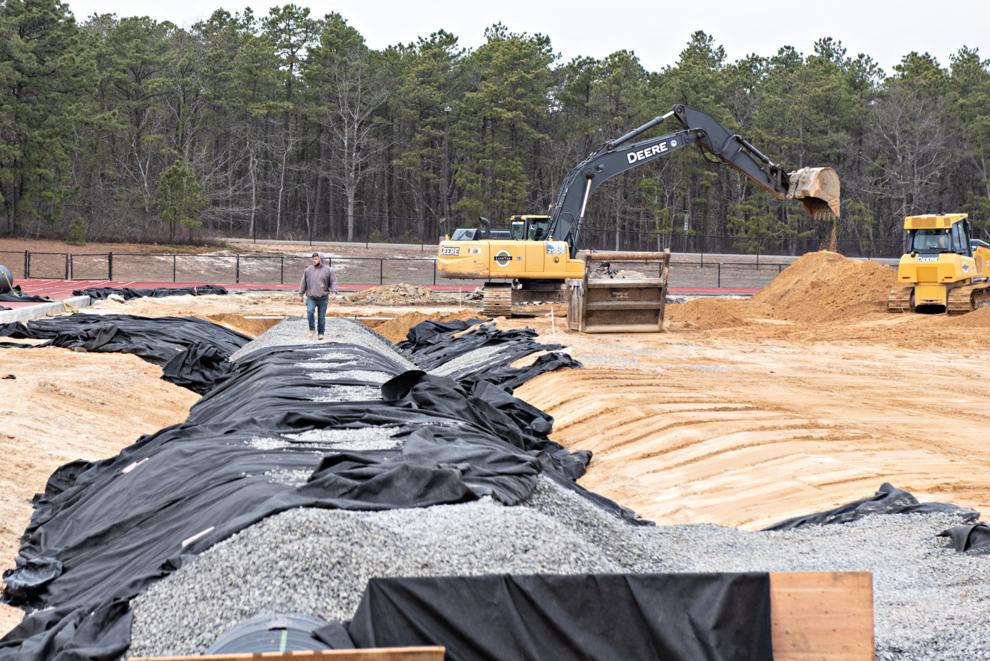 Barnegat High School turf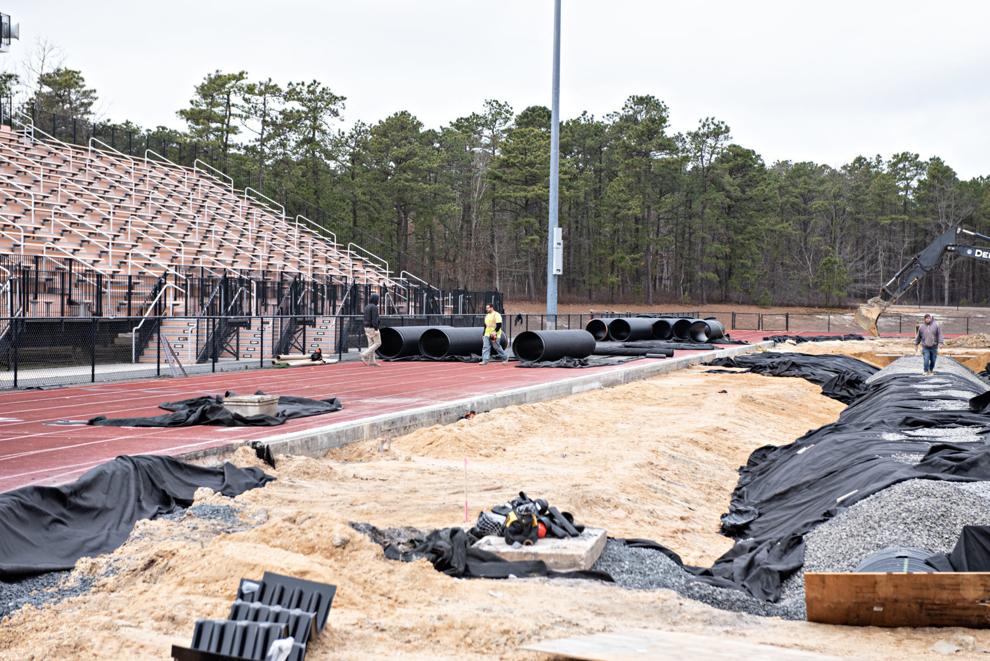 Barnegat High School turf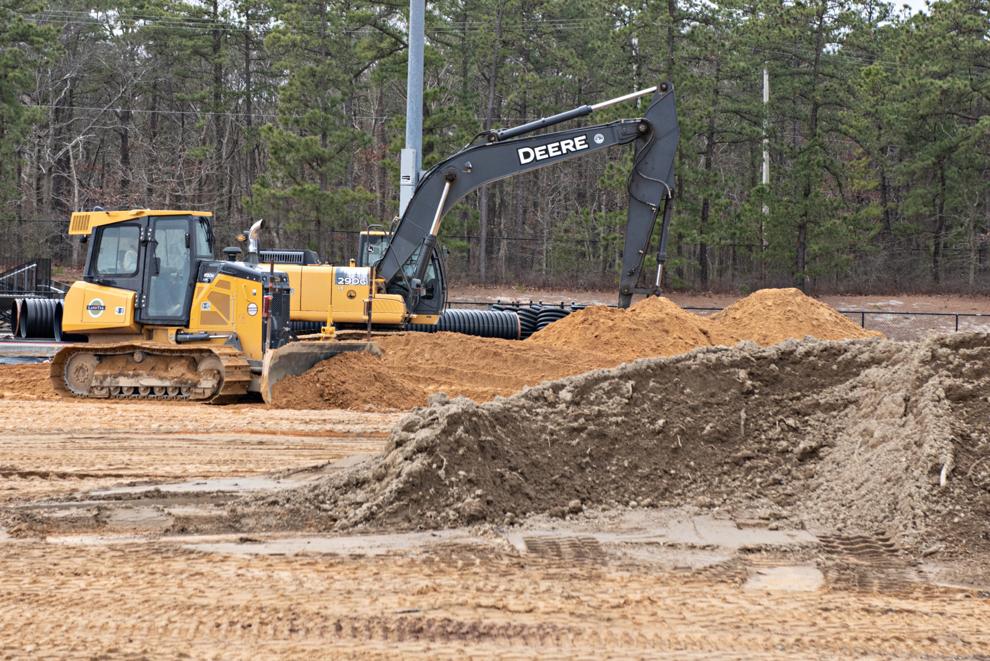 Barnegat High School turf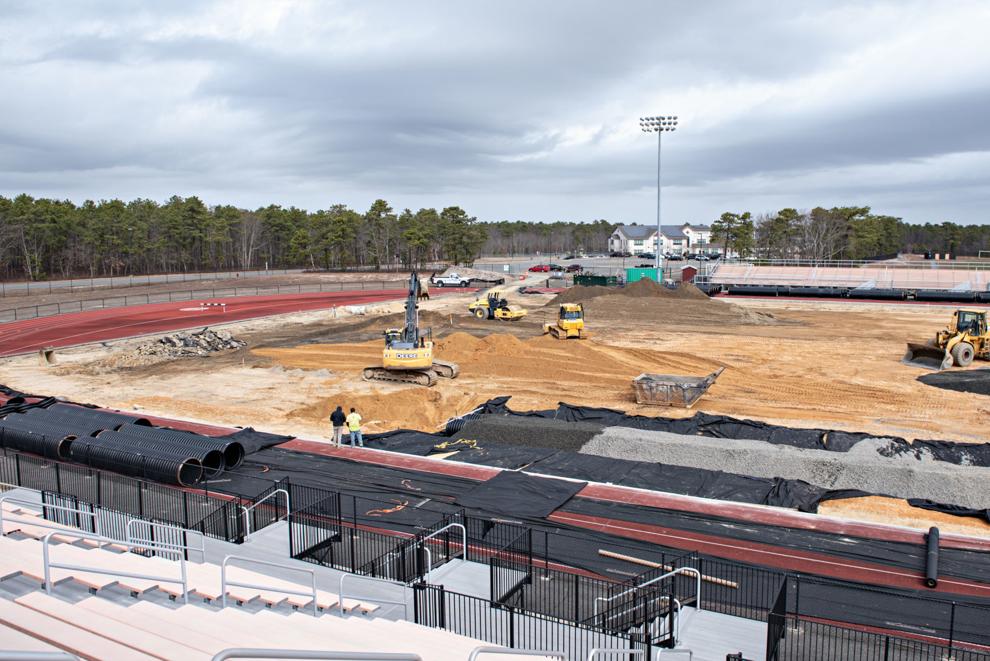 Barnegat High School turf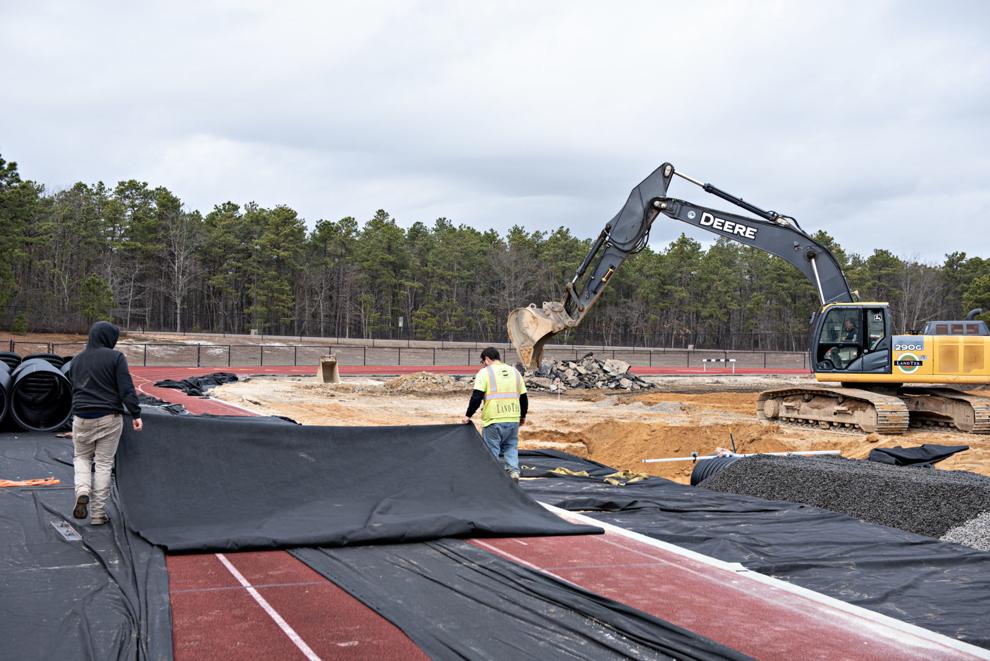 Barnegat High School turf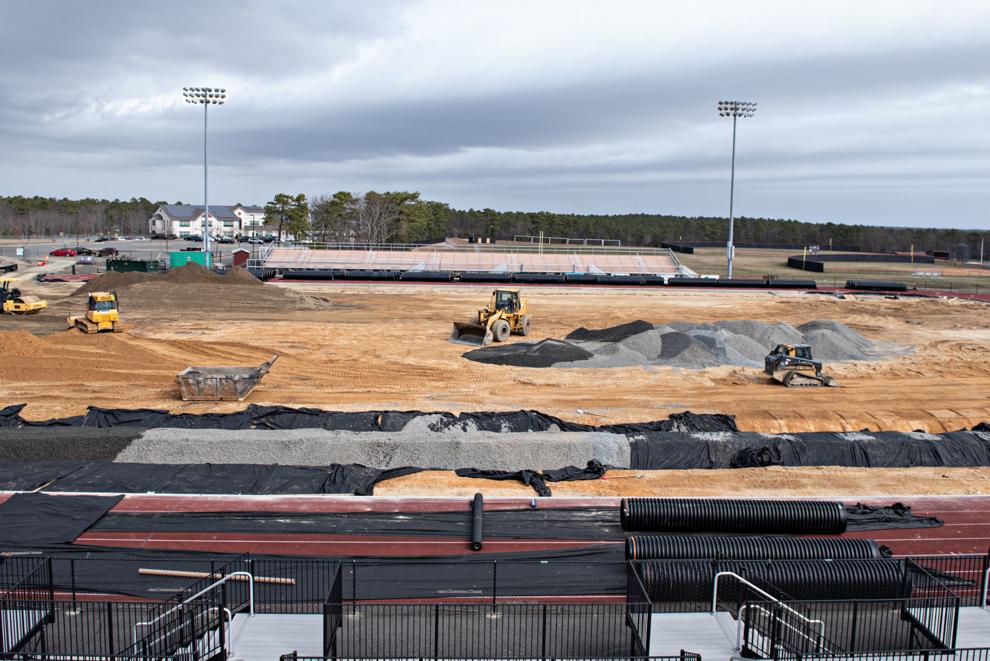 Barnegat High School turf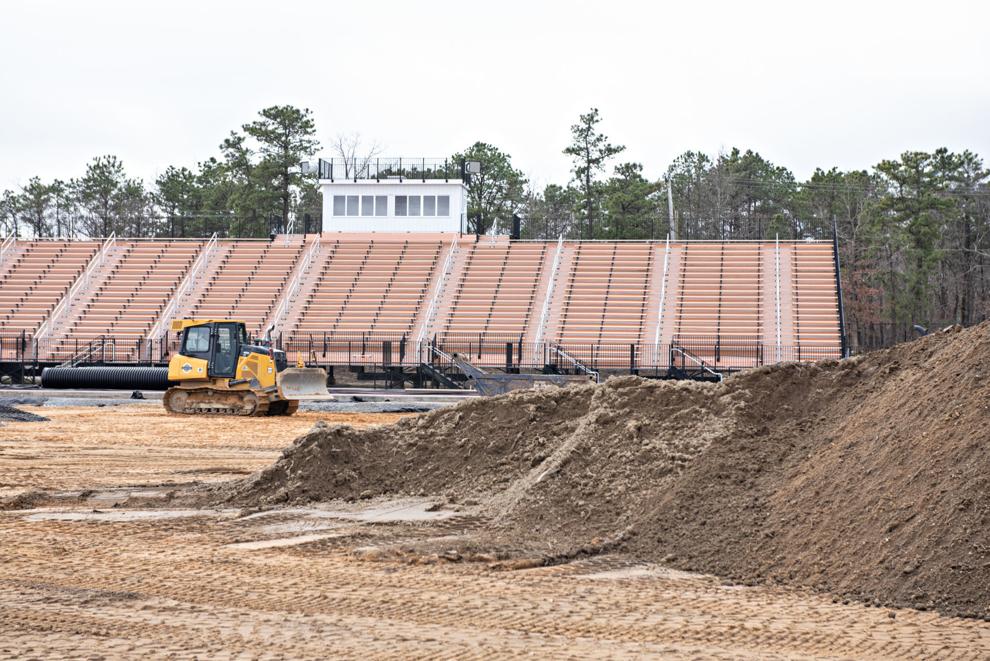 Barnegat High School turf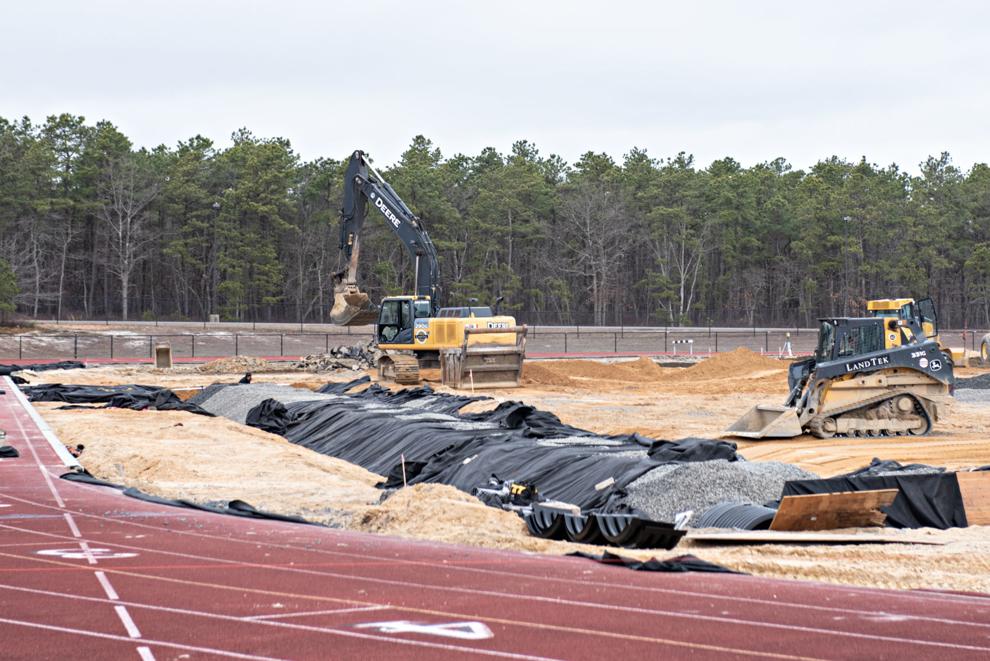 Barnegat High School turf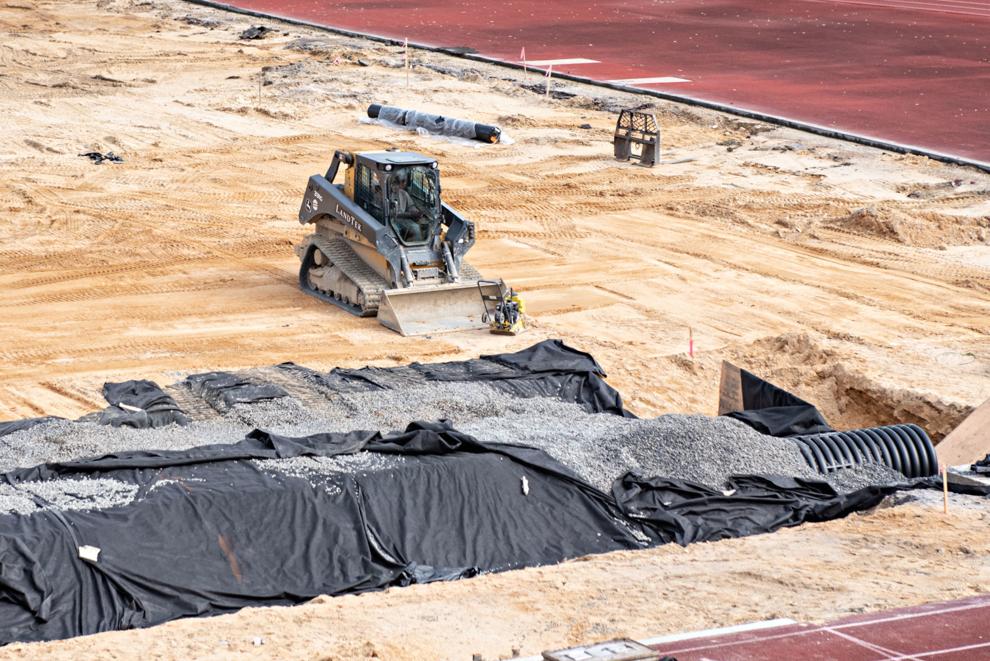 Barnegat High School turf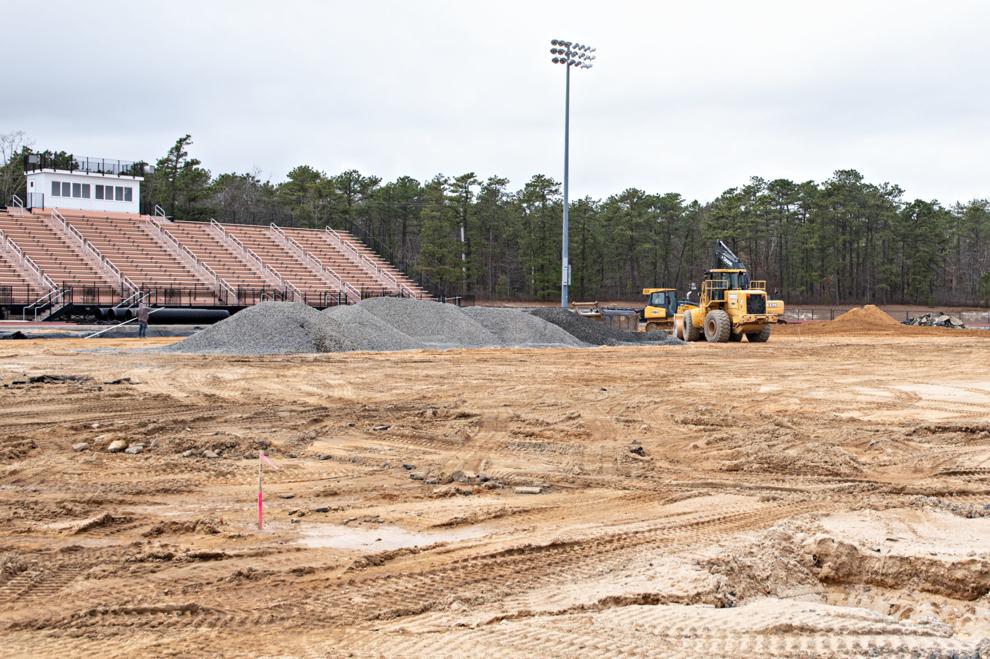 Barnegat High School turf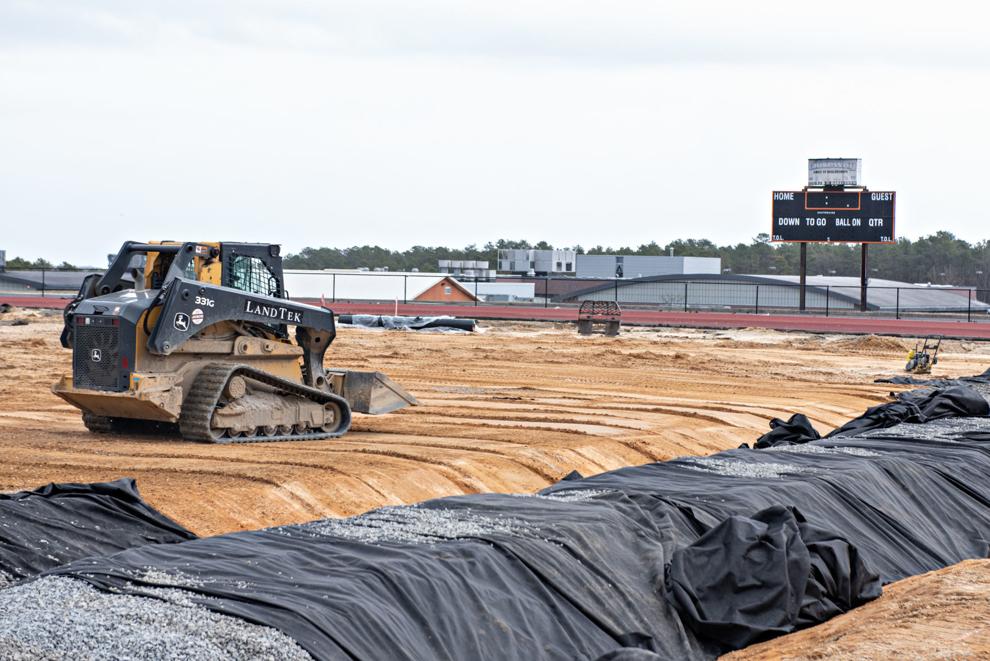 Barnegat High School turf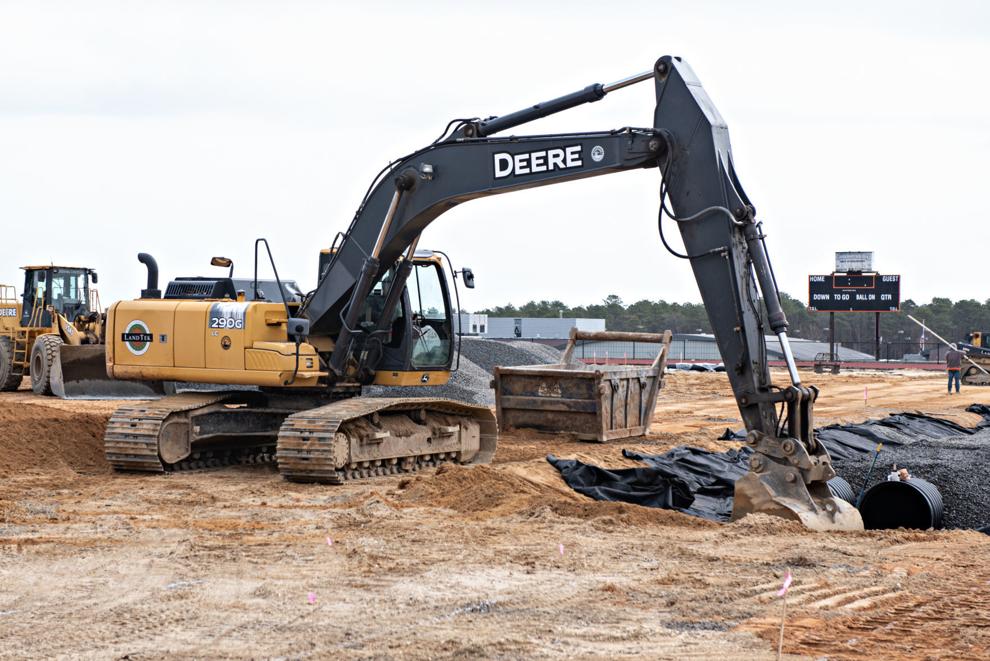 Barnegat High School turf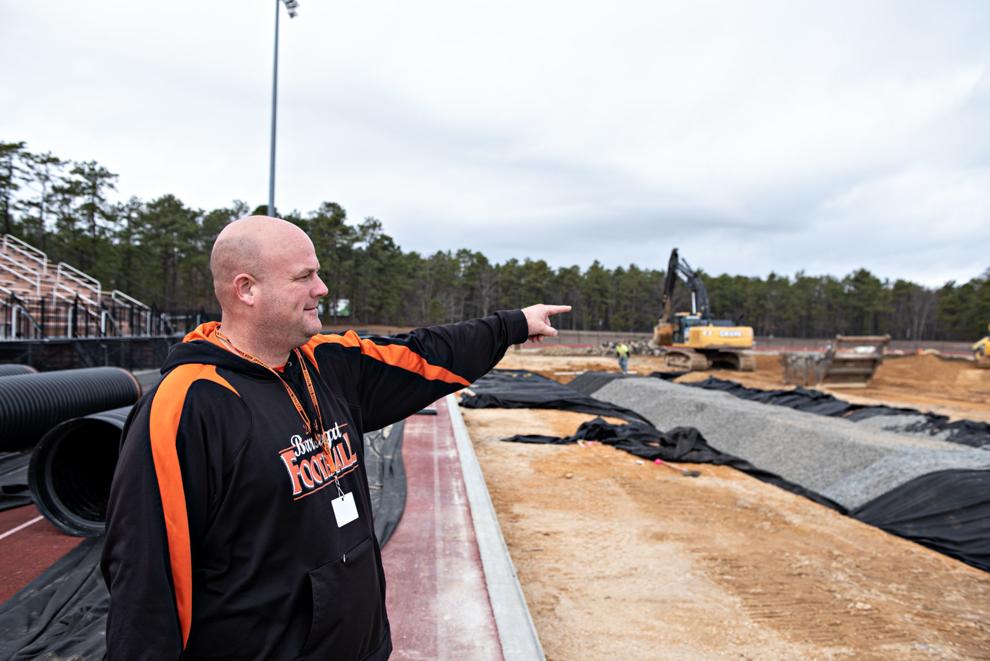 Barnegat High School turf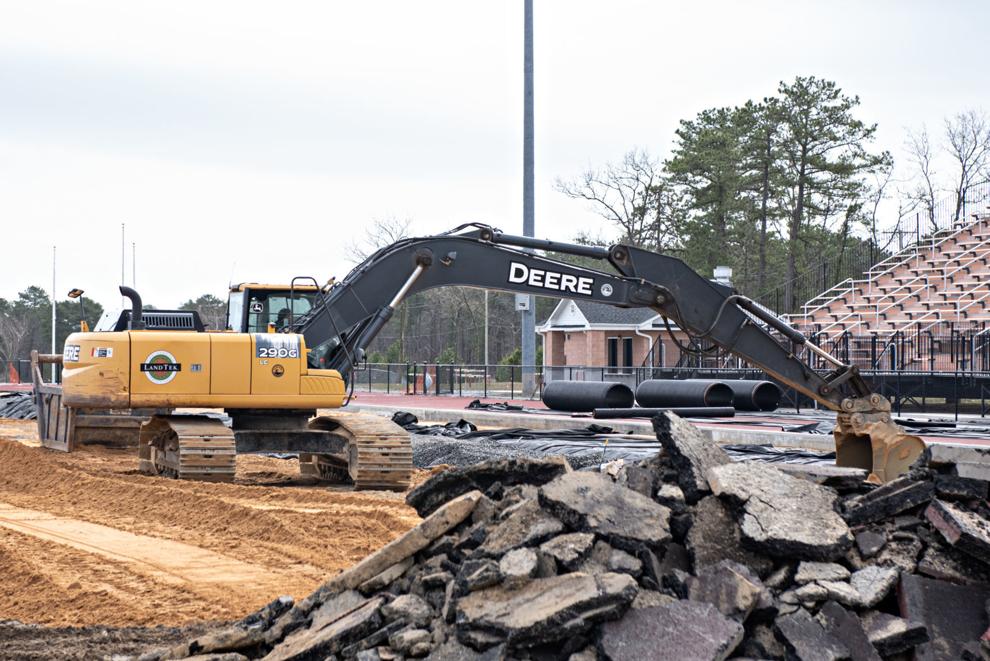 Barnegat High School turf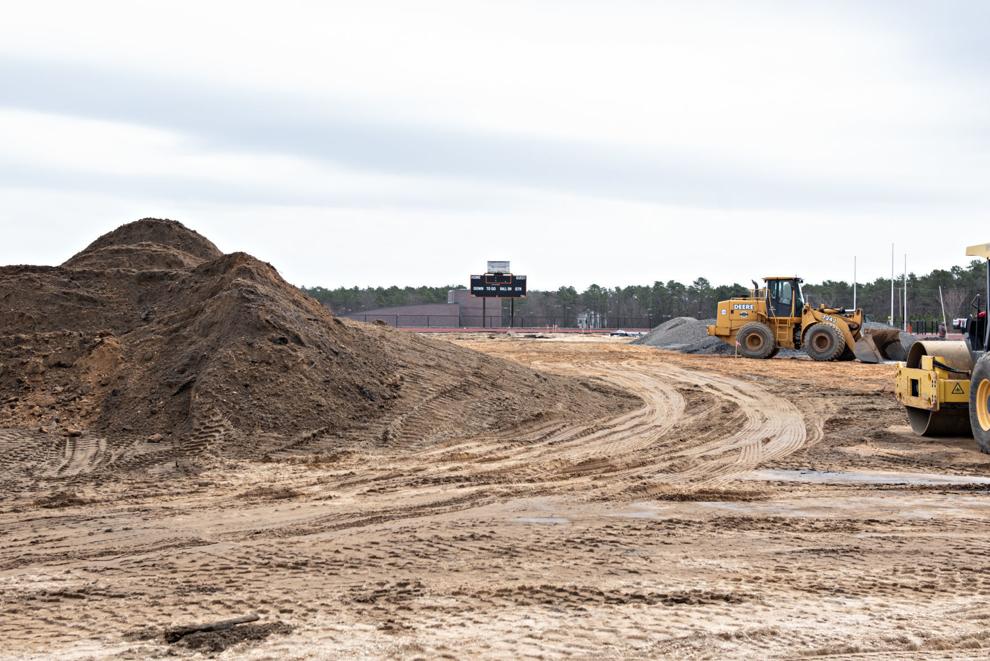 Barnegat High School turf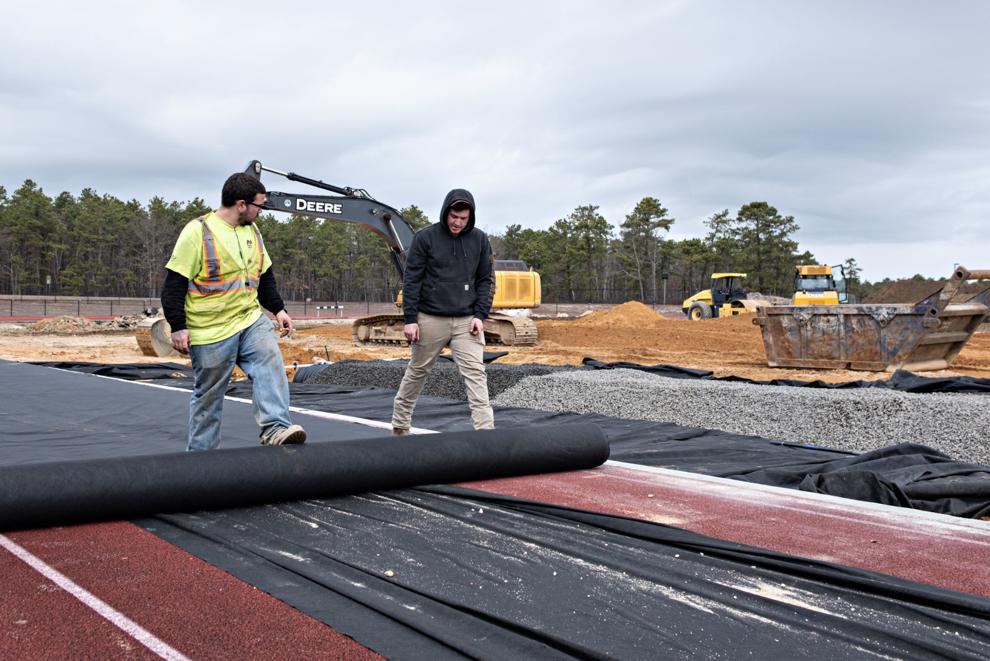 Barnegat High School turf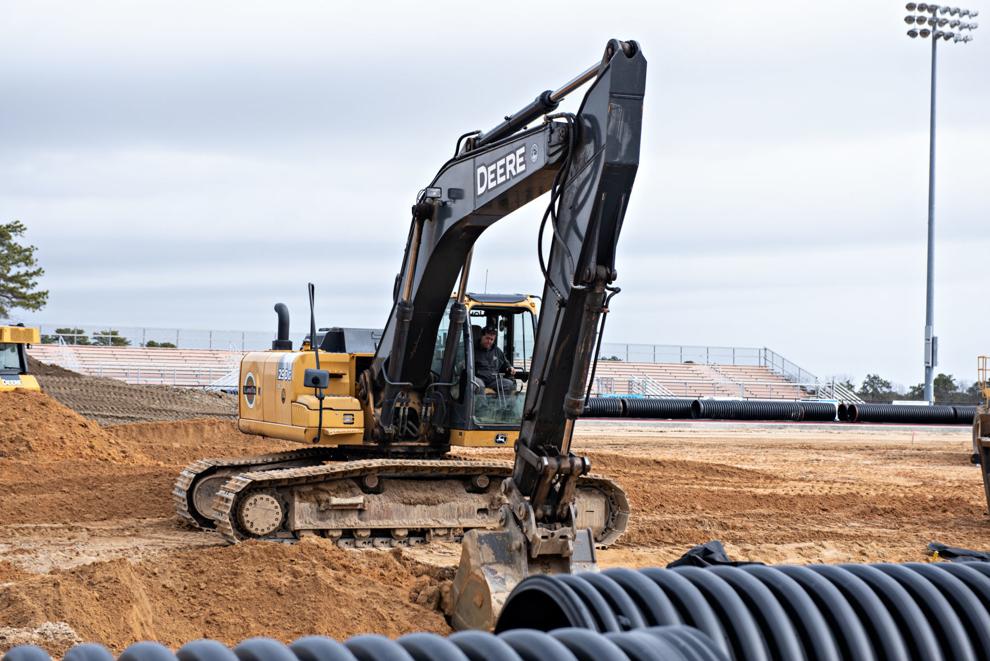 Barnegat High School turf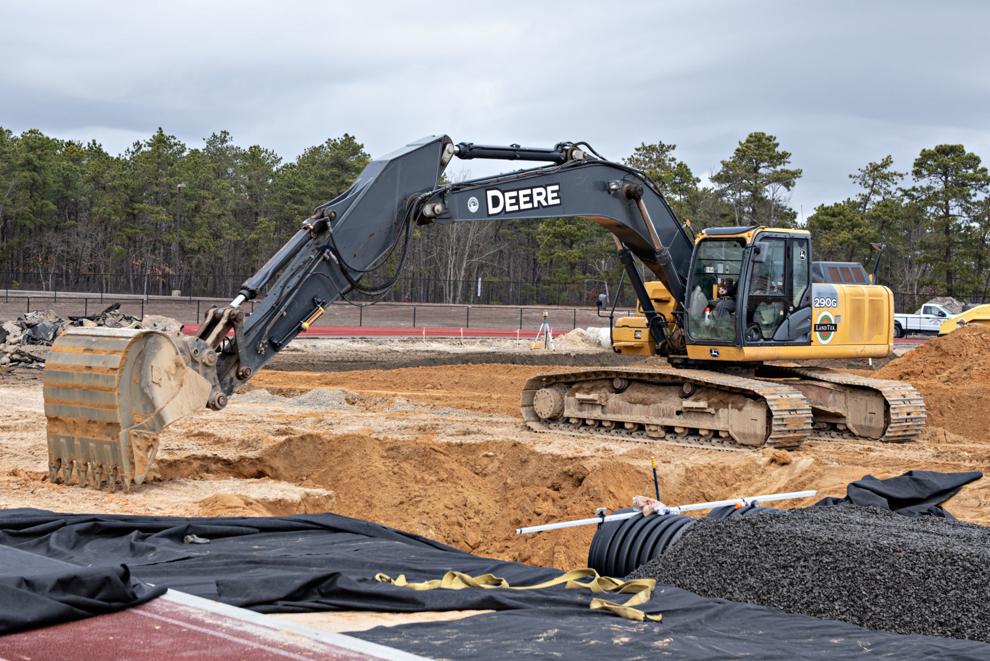 Barnegat High School turf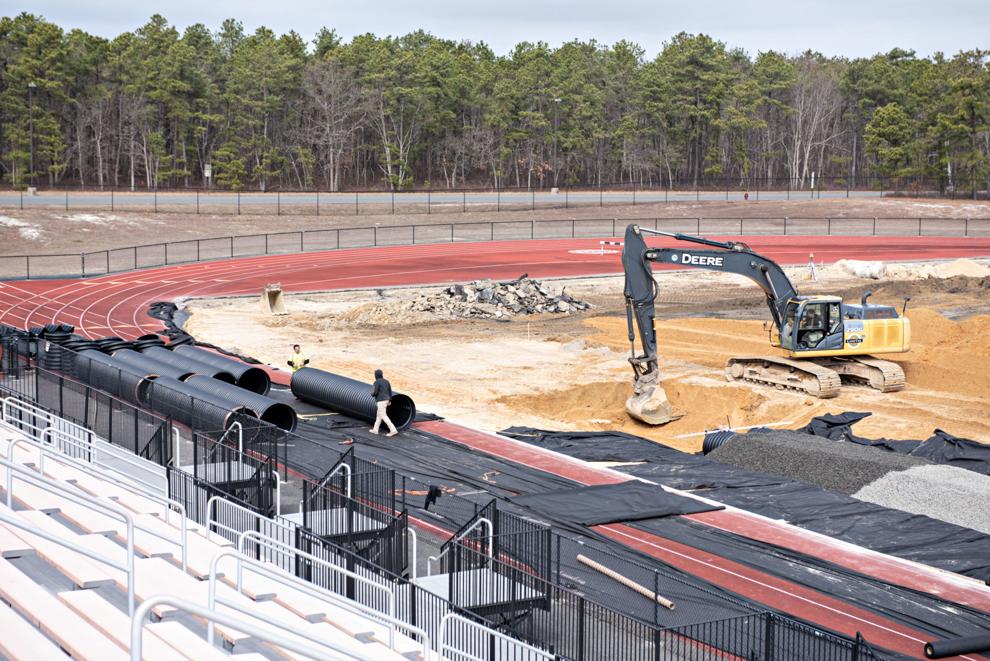 Barnegat High School turf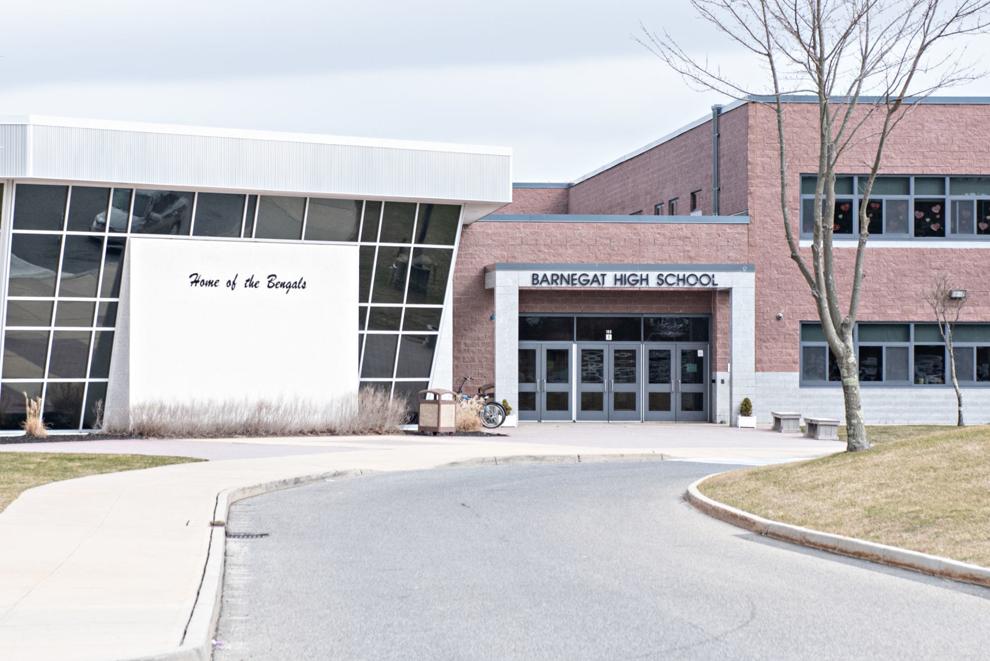 Barnegat High School turf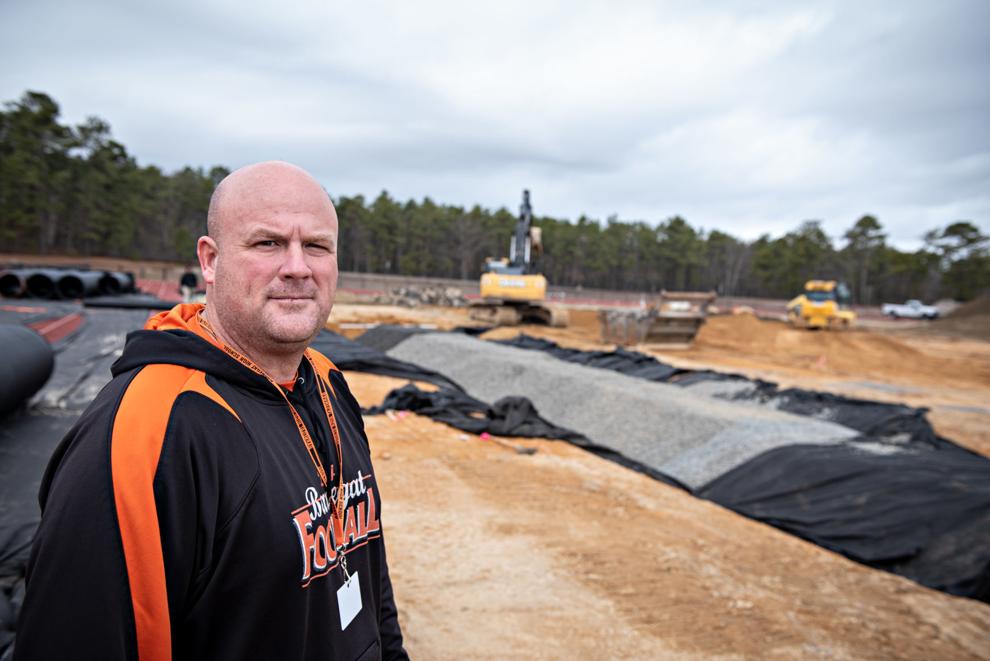 Contact: 609-272-7210
Twitter @ACPressSpencer