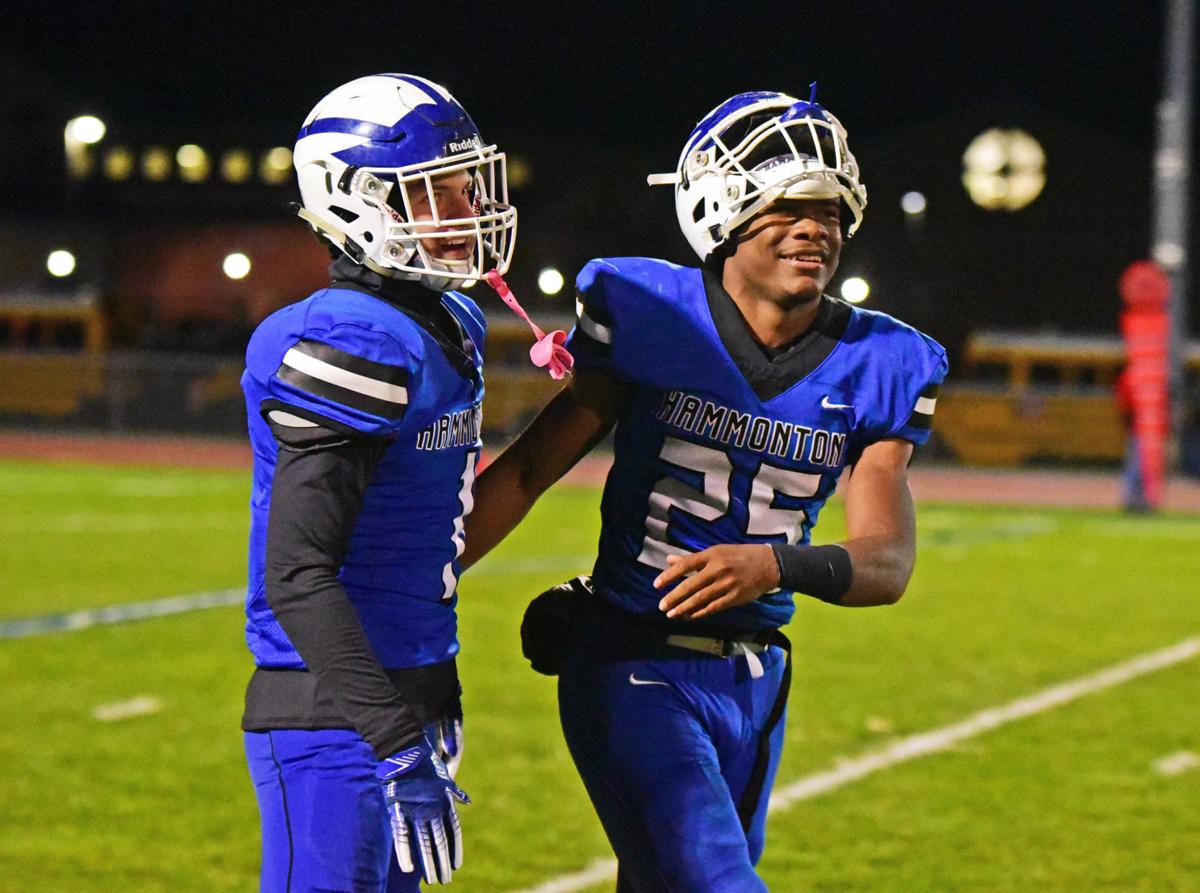 Coach Jim Raso of the Hammonton High School football team wants the 2020 Blue Devils to write their own story.
Hammonton returns several standouts from last season's team, which finished 10-3 and won the Central Jersey Group IV championship.
"What happened last year is in the past," Raso said. "It's a brand new year. We've got a lot of leaders on this team."
Hammonton opens Oct. 2 at home against Millville.
"We always take the philosophy one game at a time," Raso said. "Everything we've been preaching to the kids is Millville. That's when we start writing a new story."
Hammonton will again feature one of the state's top running backs in senior Jaiden Abrams, who carried 270 times for 1,803 yards and 21 touchdowns last season. Lafayette College has offered him a scholarship.
"He looks bigger. He's very explosive," Raso said. "He's excited about his senior year. He's one of those quiet kind of leaders. He lets his play speaks for itself."
The Blue Devils also return veteran linemen in seniors Michael Dogostino, Johnny Scibilia and Brock Beebe. All three started as sophomores.
"They've seen it all," Raso said of Dogostino, Scibilia and Beebe. "They've seen the ups. They've seen the downs. They learned a lot along the way. It's like having three other coaches out there."
Senior Kyle Vandever takes over at quarterback. He saw time at that position as a sophomore but played wide receiver last season, averaging 13.5 yards per catch. Vandever has worked to improve his arm strength, according to Raso.
"He has that experience (at quarterback)," Raso said. "That plays a big part, especially in a short preseason. He's very bright. He's picked things up. We're excited and we can't wait to see what he's going to wind up doing being back at that position."
Defense end Keyshun Clayton and middle linebacker Brock Weissman spark the defense. The Blue Devils also return Vandever and Santino Rao in the secondary. Hammonton shut out three teams last season.
The Blue Devils are one of South Jersey top programs with 35 playoff appearances but last season was their first winning record since 2015. Hammonton should again be one of South Jersey's top teams this season. Their experience will be a big advantage in a season with such short preparation time because of COVID-19. 
"We don't want to be a just a one-year wonder," Raso said. "We want to continue to build off the strong foundation (the seniors) have laid since they were sophomores."
Be the first to know
Get local news delivered to your inbox!