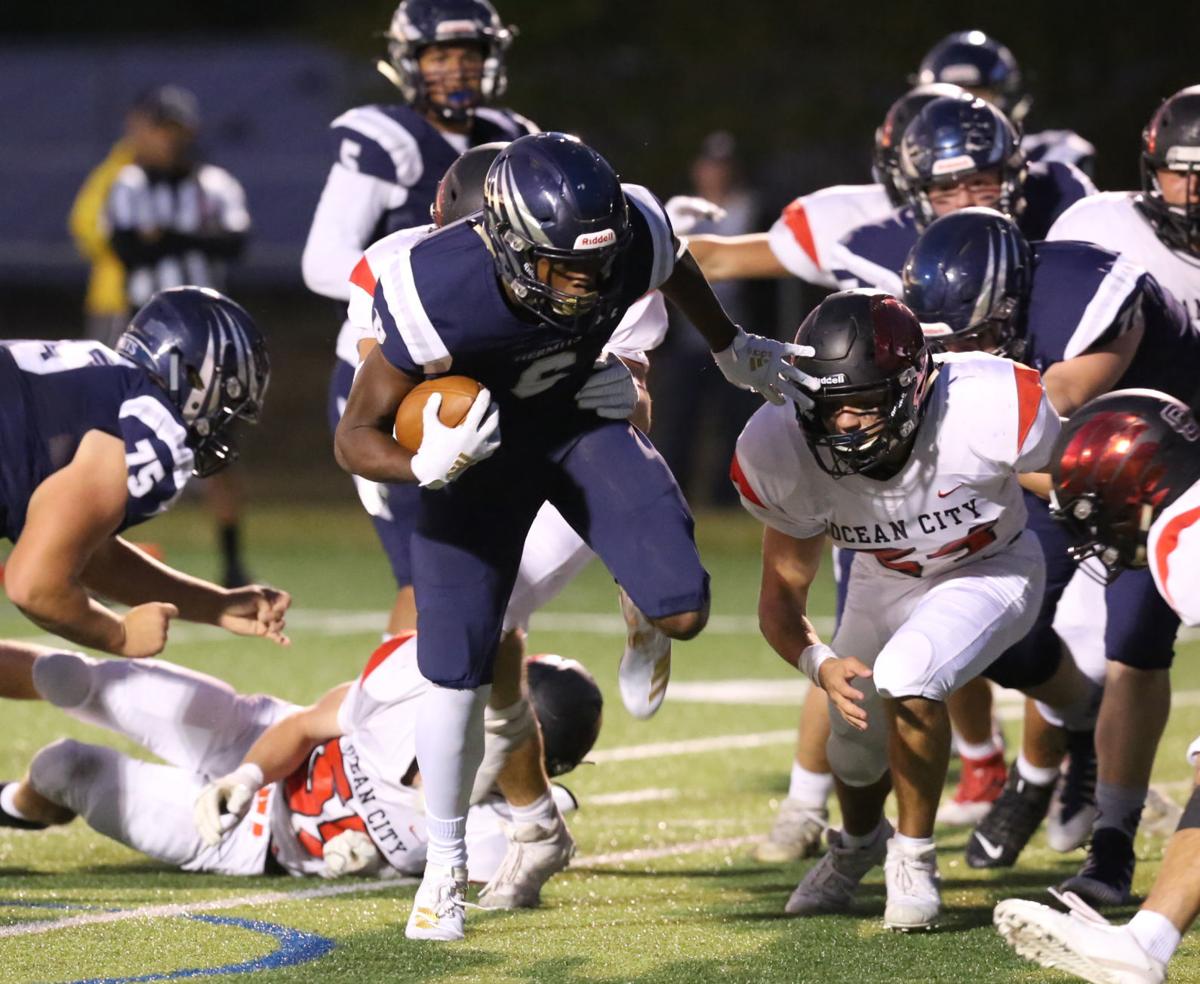 The St. Augustine Prep football team hoped to challenge North Jersey non-public powers for a state title this season.
Because of the COVID-19 pandemic, the Hermits probably won't get a chance to do that. There will be no state-wide competitions or at this point even formal playoffs because of the new coronavirus.
But St. Augustine still has the talent to have a memorable season. The Hermits are ranked No. 1 in The Press Preseason Elite 11.
"Competing is competing. The kids have been great," Hermits coach Pete Lancetta said. "I was excited about the team. I still am. I think we can be really good."
The Hermits feature talent and college prospects all over the field.
Jake Ketschek, a 6-foot-5, 310-pound senior left tackle, will play at Vanderbilt University on an NCAA Division I scholarship. Ketschek leads an offensive line that includes returnees Gavin Kennedy and Nick Meduri.
"What sets Jake apart is he can bend his knees, so he can play low even though he's 6-foot-5," Lancetta said. "He's got strength and he moves well."
Junior running back Kanye Udoh, who has scholarship offers from Boston College, Nebraska, Rutgers and West Virginia among other schools, rushed for 874 yards in just seven games last season. Udoh carried 25 times for 138 yards in the Hermits 35-28 loss to St. Peter's Prep in last season's state Non-Public IV semifinals.
"The sky is the limit with him," Lancetta said. "He's blown up in terms of college (recruiting)."
Junior fullback Franklin Simms is a powerful inside runner, and junior Austin Leyman (660 passing yards last season) returns at quarterback.
"I thinks are going to slow down (for Leyman) this season," Lancetta said. "He'll have a better understanding (of the offense). We're looking for him to really take giant steps, and I thought he did a good job last year, considering he was only a sophomore."
Leyman's top receiver should be junior Nasir Hill, who averaged 11.5 yards per catch last season. Pittsburgh, Temple and Syracuse have offered Hill scholarships.
Junior linebacker Angelo Vokolos (10 tackles for losses) leads the defense at linebacker. Terrin Walker is a promising sophomore linebacker.
Junior Brady Small excelled on the defensive line with 11 tackles for losses last season. Dennis Jaquez, a 6-4, 240-pound junior, made 31 tackles last season. Rutgers, Syracuse and Temple have offered Jaquez scholarships. Brandon Jones is a 280-pound nose guard. Sophomore Robert Adamson is a defensive lineman to watch.
Hill (five interceptions), Kenny Selby (two interceptions) and Trey McLeer in return in the secondary.
While they probably won't get a chance to play North Jersey powers, the Hermits will most likely face elite teams when the so-called "competitive pods of four" games begin in November.
"Whatever hand we're dealt we have to play with it and do the best we can," Lancetta said. "We have to protect the football, take it away (on defense), be unselfish, play together, and just do what we're capable of doing."
Be the first to know
Get local news delivered to your inbox!