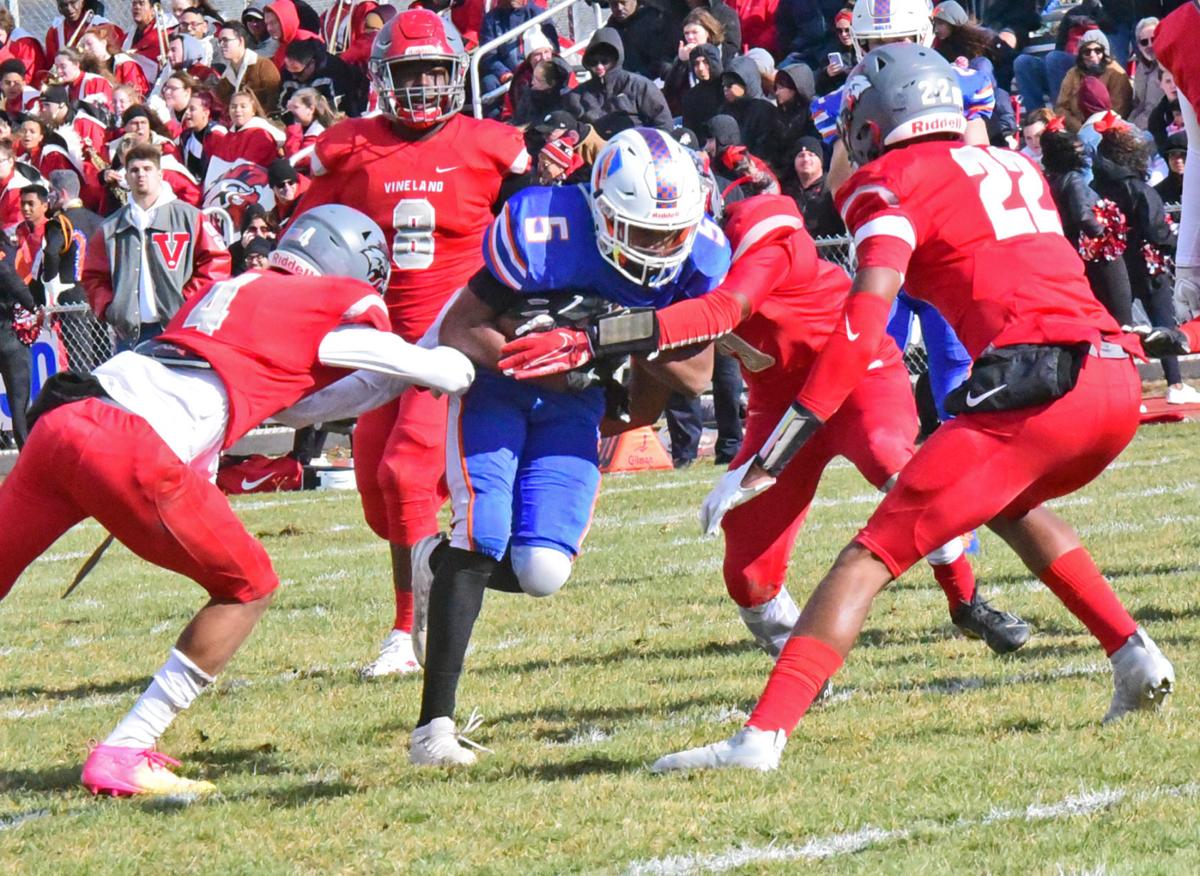 The Millville High School football team has a simple goal for the upcoming season.
The Thunderbolts are young but experienced. Millville features plenty of talented juniors, who started as sophomores.
"The beauty of this year is we're not playing for a championship," Millville coach Dennis Thomas said. "This year is a year we can get better and better and better and perfect our craft."
Junior running back LeQuint Allen rushed for 519 yards and six touchdowns and caught 25 passes for 193 yards last season. Syracuse, Temple, and Pittsburgh are among the colleges to offer him Division I football scholarships. Allen is the cousin of former Millville standout and current Jacksonville Jaguars running back Ryquell Armstead.
"What makes him so versatile is his ability catch the ball," Thomas said of Allen. "He can play so many positions. No matter what position, he plays he's a threat. He's very dynamic on the offensive side of the ball."
Junior quarterback Nate Robbins threw for 2,003 yards and 16 touchdowns last season.
"He has a better understanding of the offense, and he's really connecting with the younger receivers," Thomas said of Robbins. "He's being a true leader out there on the field."
Millville returns all five starters on the offensive line in Samer File, Chris Adams, Achan Harris, Jaydan Wright and Omarion Baker.
"It means the world," Thomas said of having the entire line return. "Those guys have experience. If you have those guys in the trenches, it makes things a lot easier. The game is won or lost in the trenches. We want experience is there."
Millville's best defensive attribute is speed. Davonte White is a top linebacker. Nose guard Bryson Patterson leads the defensive line. Junior defensive lineman Elijah Edwards is attracting attention from Division I colleges. Sophomore linebacker Keyan German led the team in tackles as a freshman.
Millville will play one of the toughest schedules in South Jersey. Its six opponents – Hammonton; St. Augustine; St. Joseph; Lenape; Williamstown and Vineland – had a combined record of 54-17 last season.
"We love the competition," Thomas said. "If you want to be the best, you have to beat the best. We love going against the best. We just have to continue to work hard and really jell as a team."
Be the first to know
Get local news delivered to your inbox!