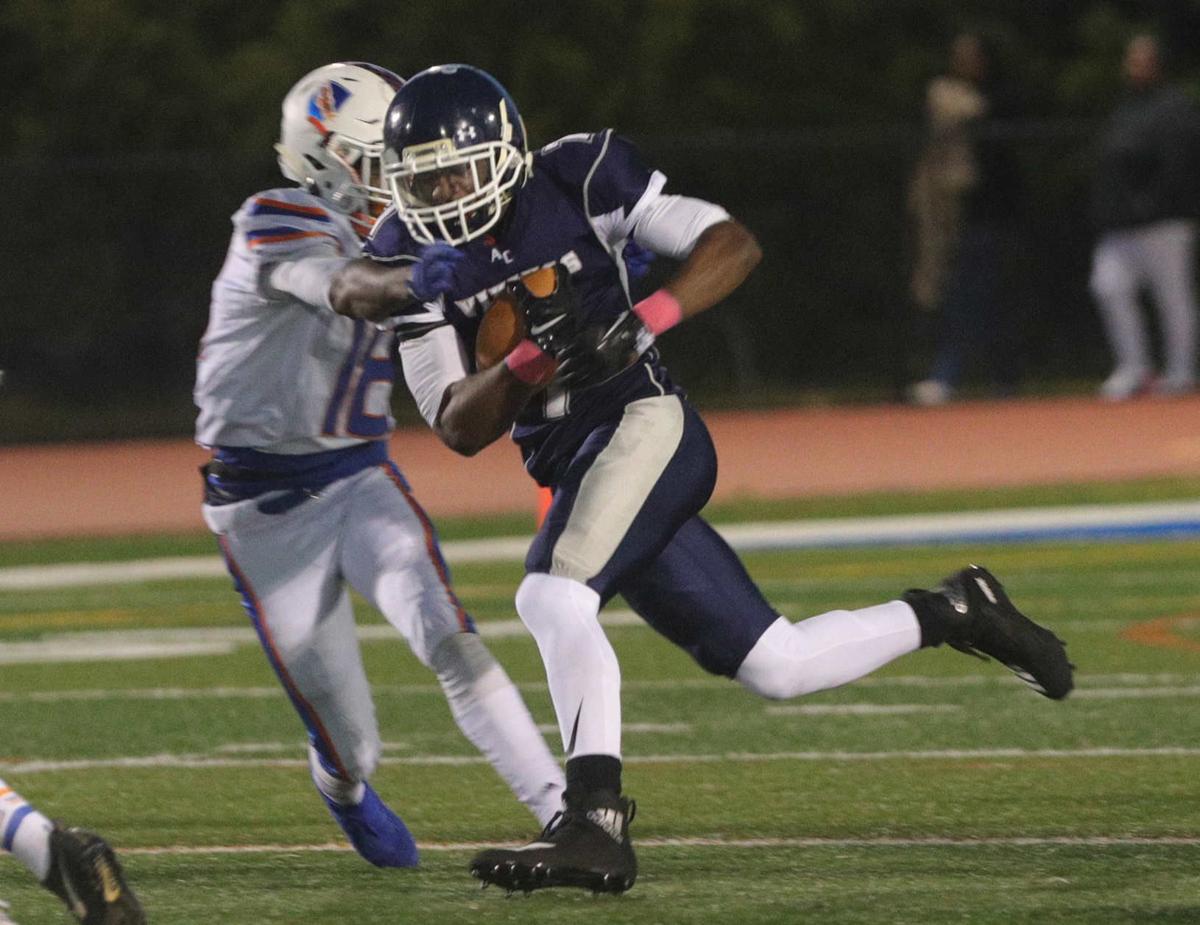 Keenan Wright hasn't coached a game for the Atlantic City High School football team, but the first-year coach already has a win.
The Vikings, who have struggled with numbers the past few seasons, have 65 players out for this season's team.
"There's a lot of interest in the community," Wright said. "Kids are itching to get out there and play. They can't go to school. Everything is virtual. This is an opportunity for them to get outside, run around and do something they love."
Atlantic City named Wright coach in February. He was a Vikings assistant under Thomas Kelly from 2010-17. Wright, 39, grew up in the Blackwood section of Gloucester Township. He played quarterback at Camden Catholic High School and wide receiver at Wesley College in Delaware. Wright teaches at Pennsylvania Avenue School in Atlantic City.
The Vikings finished a combined 2-18 the past two seasons, but few New Jersey public schools teams played as tough a schedule as Atlantic City did in 2018 and 2019.
"It's a storied program," Wright said. "I was there with coach Kelly and we had some really great years."
Wright said the Vikings will play an exciting brand of football.
"We're heavy with the skill positions," he said. "We're going to whip that ball around. We love throwing the football. We have the kids to do it, no huddle, up-tempo, fast, fast, fast, fast."
The Vikings will feature Eric Strecker, a junior transfer from Winslow Township, at quarterback. Strecker completed 40 of 85 passes for 371 yards and three touchdowns at Winslow last season.
"He has a strong arm," Wright said. "He's a student of the game. Flat footed, he can whip the ball out there 45-50 yards. He's the hardest worker out there and a lot of kids are following him."
Sophomore Jahmeer Cartagena should be one of Strecker's top receivers. Ja'Heem Frederick is another talented receiver.
Wilmer Montes-Santos, a 6-foot-3, 270-pound senior, is a veteran on the offensive line. Anthony Totoro is a junior running back with potential.
Senior linebacker Caleb Feliciano leads the defense. Junior La'Sean Trussell will also see time at linebacker.
Ibn Dorsey-Crews, a 6-2 270-pound nose guard, could be a force on defense.
Atlantic City must overcome the loss of standout linebacker Corey Yeoman, who reclassified to the class of 2022 and transferred to Suffield Academy, a Connecticut prep school.
Wright, like probably every coach in the state wishes he had more time to prepare for the season.
"For us to be successful, we have to find our identity, live up to that and play to our strengths," he said. "If we stay true to who we are, fly around and play Atlantic City football, we'll be OK."
Be the first to know
Get local news delivered to your inbox!