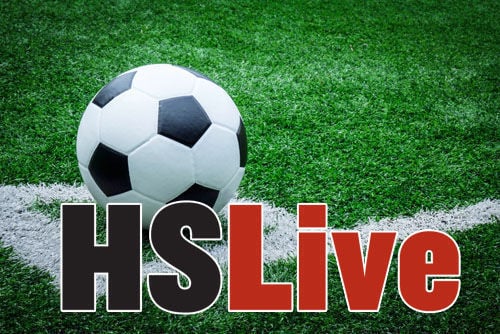 Vincent Povio scored twice to lead the Middle Township High School boys soccer team to a 3-1 victory against Cumberland Regional in a nonconference matchup Thursday.
The Panthers improved to 12-1-1, and Cumberland fell to 5-8-1.
Steven Berrodin had a goal and an assist, and Matt Sgrignioli and Tommy Shagren each added assists for Middle. Devon Bock made four saves.
Jesus Ramirez scored, and Jair Angel had the assist for the Colts. Noel Angel made eight saves.
Cedar Creek 1, Lower Cape May Reg. 0: Laurence Strazzeri scored the game's lone goal for the Pirates, who improved to 8-6. Kyle O'Connor made five saves. Anderson Ryan made one save for the Caper Tigers (6-4-2).
No. 3 St. Augustine Prep 2, Mainland Reg. 0: Aidan Davis and Ethan Torpey each scored for the Hermits (12-1-1), No. 3 in The Elite 11. Colby Taylor made two saves in the shutout. Mainland's (2-6) Jeff Thomas made four saves.
Ocean City 6, Absegami 0: John Lindsay scored three times for O.C. (10-2). Lambros Koutsfetsoulis had two assists. Aldan O'Kane, Nick Volpe and Colin Bowman each had goals. Bowman, Tanner Bell, Wade Hudak and Connor Smith each added assists. Aidan Walsh and Evan Schweibinz each made two saves in the shutout. Absegami's Ryan Kopervos made 13 saves, including many "amazing saves" in the first half, O.C. coach Aaron Bogushefsky said.
Bridgeton 6, Atlantic City 1: The Bulldogs improved to 8-6. Anner Castro-Hernandez scored, and Jake Cyr had the assist for the Vikings (0-11). Robert Fishbein made four saves, and Eddison Munguia made five for A.C. No other information was available.
Hammonton 6, ACIT 2: Gavin West scored twice for the Blue Devils (12-3). Tyler Lowe and Carter Bailey each had a goal and an assist, and Marco Schiano and Andrew Gollihur each scored. Matthew Smith and Nick Iulucci each had assists, and Chris Volk made four saves. ACIT's (4-9) Isidro Sanchez and Axel Mayren each scored, and Erick Perez made six saves.
Buena Reg. 12, St. Joseph 0: Jake Harris led the Chiefs (8-4-1) with three goals, and Jonathan Collazo had two goals and two assists. Anthony Delgado had a team-leading five assists and also scored. Jaden DelValle scored twice and added an assist. Brandon Echevarria, John Blasburg and Ethan Ennis each had a goal and an assist. Stephen Pepper scored, and Alfred Riggione had an assist. Geoff Blasberg (two saves) and Anthony Gugliemi (one save) combined in the shutout. St. Joseph fell to 0-8.
Gloucester Catholic 3, Wildwood 2: Ryder Wicken scored twice, and Nick Renz added a goal for Catholic (3-8-1). Wildwood's (4-10-1) Josh Vallese and Kelan Miller each scored, and Vallese and Burke Fitzsimons each had an assist. Allesandro Sanzone made eight saves.
Girls soccer
No. 2 Ocean City 5, Absegami 1: Summer Reimet scored twice for the Red Raiders (11-1), who are No. 2 in The Elite 11. Keira Schmidt, McKenna Chilsholm and Naomi Nnewhi also scored. Hope Slimmer had two assists, and Reimet added an assist. Tori Vliet made six saves. Absegami's (7-6) Chiamaka Wokocha scored, and Rebecca Silipena made 22 saves.
Girls volleyball
No. 5 Southern Reg. 2, Brick Twp. 0: The Rams won 25-8, 25-20. They improved to 15-9 and are ranked fifth in The Press Elite 11. Jordyn Hamlin had a team-high eight kills to go with four digs and three aces. Molly Regulski had a team-leading 14 assists to go with four digs. Anna Malandro had eight service points and seven aces. Brick fell to 0-16.
Lacey Twp. 2, Manchester Twp. 1: The Lions (2-13) won with scores of 25-22, 14-25, 25-22. Sarah Zimmerman had six kills, eight digs, five service points and three aces. Lochlyn Martin had 14 digs, eight service points and five aces. Mylei Jackson had 11 kills, and Hailey Sales had 18 assists for Manchester (4-10).
Mainland Reg. 2, Oakcrest 0: The Mustangs won with scores of 25-11 and 25-17. Oakcrest fell to 8-6. No other information was available from this game.
No. 8 Pinelands Reg. 2, Lakewood 0: The Wildcats (13-5) won with scores of 25-15, 25-10. Caitlyn Downes had 12 digs for Pinelands. Oliva Benson and Antonella Stankevitch each had four kills. Cattleya Sturies had 17 service points and five digs. Lakewood fell to 6-13.
Field hockey
Shore Conference Tournament first round
(12) Barnegat 7, (21) Howell 1: Camryn White led the Bengals (13-2) with four goals. Alyson Sojak scored twice, and Nicole Schiverea added a goal. Madison Jackson and Julianna Cannizzaro each had an assist, and Madison Kubicz made seven saves. The Bengals will face fifth-seeded Middletown South in the second round. Sydnie Liptzin scored for Howell (7-6-1).
(14) Manasquan 2, (19) Pinelands Reg. 1: Anna Bea Koenig and Reagan Scime each scored for Manasquan (12-5). Kamryn Borden scored for Pinelands (7-7).
No. 4 Ocean City 4, Mainland Reg. 1: The Red Raiders (14-1) led 3-1 at halftime. Sophia Tucker, Carly Hanin, Camryn Flynn and Julia Neff each scored for O.C., the No. 4 team in The Elite 11. Neff added two assists, and Nicole Carey had an assist. Nora Bridgeford made five saves. For Mainland (8-7-1), Emily Smith scored, and Julianna Medina had the assist. Farley O'Brien made 20 saves.
Hammonton 8, Vineland 0: Chloe Comunale scored three times to lead the Blue Devils (13-3). Olivia Osborne and Maria Berenato each had a goal and two assists. Brianna Gazzara, Anna Dankel and Abigail Goblirsch each added a goal and an assist. Vineland's (0-14-1) Morgan Harrell-Alvarez made 36 saves.