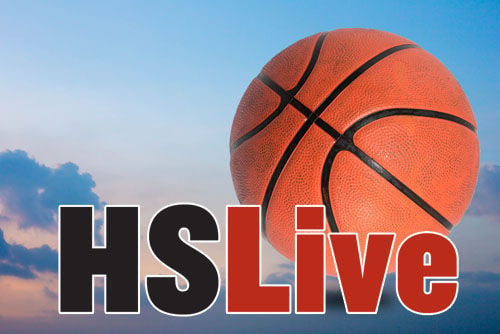 Kate Herlihy scored 23 points to lead the undefeated Middle Township High School girls basketball team to a 49-37 victory over rival Ocean City in a Cape-Atlantic League East Division game Wednesday.
The Panthers, who are the top-ranked team in The Press Elite 11, improved to 8-0. The Red Raiders, ranked No. 7, fell to 4-5. Middle won 46-41 over Ocean City on Feb. 3.
Herlihy made five 3-pointers Wednesday. Jada Elston scored nine, Brianna Robinson eight, Brynn Bock seven and Lynasia Harris two. Middle led 22-9 at halftime and 35-25 after three quarters.
Stephanie Carey led Ocean City with 10 points. Hannah Cappelletti scored seven, Marin Panico six, Ayanna Morton five, Marlee Brestle four, Tori Vliet three and Avery Jackson two.
Ocean City: 7 2 16 12 — 37
Bella Mazur scored a game-high 14 points for the Mustangs (7-2). Lila Schoen scored 10, including two 3-pointers. Kaitlyn Boggs scored eight, Ava Mazur seven, Camryn Dirkes scored five, Cadence Fitzgerald, Kasey Bretones, Sydney Stokes and Ava Tenaglia each had four, and McKenna Pontari two. Mainland is ranked No. 3 in The Elite 11.
Brianna Lopez led the Caper Tigers (0-8) with nine points, all from 3-pointers. Lindsay Holden scored seven, Alyssa Wagner scored five, Hailey Anzelone three, Janaya Elam two.
Mainland: 21 20 7 14 — 62
Imene Fathi scored a game-high 20 points and had six steals. Leah Benichou scored eight. Jenna Hans had eight steals, scored seven, had five assists and grabbed seven rebounds. Sinaia Stroman-Hills had eight rebounds and five points. Maya Benichou scored six, Ava Troiano, Siara McGrath and Kaydence Oakley each had two.
Tianna Rogers led Clayton (1-8) with eight points.
Wildwood: 16 14 18 4 — 52
Quanirah Cherry-Montague led the Vikings (2-5) with 21 points. Naysha Suarez-Rivera scored 13, Sasha Lemons, Zashirah Jackson, Cornysha Davis and Claire Kelly each had four, Bryn Swift and Ahnjeles Maldonado each two and Cecelia Marota one.
Kennedy Campbell lead Cape May Tech (1-7) with 17 points. Izzy Schmucker and Alyssa Gery each scored six, Alex Garcia four and Skylar Fincher-Butler three
Atlantic City: 17 25 14 6 — 62
Cristen Winkel led Atlantic Christian (7-4) with 22 points. Liv Chapman scored 12, grabbed eight rebounds and had five assists and four steals. Sydney Pearson grabbed eight rebounds, had four points and three assists. Chloe Vogel scored three and grabbed four rebounds. Shelby Einwechter had five rebounds and two points. Paige Noble grabbed four rebounds, two steals and two assists.
Gigi Gamble scored 19 for Sinai.
Grace Speer led the Red Hawks (3-4) with 20 points, including four 3-pointers. She grabbed seven rebounds. Cea'anai Jackson scored 17 and grabbed 15 rebounds. Lynn Mclaughlin scored five, and Chayley Williams and Jade Rojas each scored two.
Pleasantville fell to 0-6.
Pleasantville: 0 3 2 6 — 11
Cara McCoy led the Bengals (1-5) with 20 points and grabbed 10 rebounds. Robbiann Erskine grabbed 11 rebounds and scored 10. Isabel Guiro scored 10, had four assists and grabbed three rebounds. Erin Breyta had four rebounds and scored two. Adrianna Kappmeier grabbed four rebounds. Patria Moreno scored one.
Lila Shaver scored a team-leading 13 for Point Pleasant (3-3).
Point Pleasant: 12 16 : 9 10 — 47
Aaron Glancey scored 17 for Atlantic Christian. The junior added six steals and five rebounds. Malachi Green scored 14, and sophomore Sam Glancey had seven. Freshman Noah Gibbs grabbed 12 rebounds
No further information was available.
Josh Colon scored 22 points, grabbed 10 rebounds, had six assists and five steals. Ryan Williams scored 12 and grabbed seven rebounds. Keeman Carter had 10 points and three rebounds. Azmir Kates scored seven, Josh Bennett six, Julius Holmes five, Emmanuel Doivilus four, Antonio Gil three and James Hitchens Jr. two.
Vineland is ranked 10th in The Elite 11.
Vineland: 20 20 17 14 — 71
At Ocean City Aquatic & Fitness Center, meters
200 Medley Relay—MR (Summer Cassidy, Katie McClintock, Madeline Falk, Julia Goodman) 2:06.80
200 Freestyle—Jordan Riccotti MR 2:10.23
200 IM—McClintock MR 2:25.20
50 Freestyle— Alex Antonov OC 28.20
100 Butterfly—Laci Denn MR 1:13.43
100 Freestyle—Olivia Scherbin OC 1:01.00
500 Freestyle—Riccotti MR 4:37.50
200 Freestyle Relay—OC (Alex Antonov, Callie Bellwoar, Lilly Teofanova, Scherbin) 1:57.75
100 Backstroke—Summer Cassidy MR 1:10.24