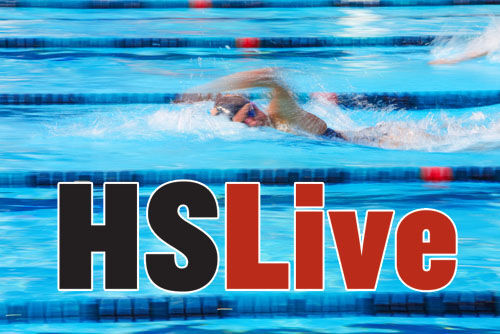 The Ocean City High School girls swimming team, ranked No. 3 in The Press Elite 11, beat host Cedar Creek 115-55 Friday at the George L. Hess Educational Complex in Mays Landing.
Katie Barlow won the 50-meter freestyle for O.C. and was on all three winning relay teams.
Abby Maglietta also had three relay victories for the Red Raiders, and she won the 100 butterfly.
For seventh-ranked Cedar Creek, Marlee Canale took the 200 individual medley and the 100 backstroke.
200 Medley Relay—OC (Katie Barlow, Skye Carlin, Abby Maglietta, Kelsea Cooke) 2:18.45
200 Freestyle—Kendra Canale CC 2:32.40
200 IM—Marlee Canale CC 2:39.55
50 Freestyle—Barlow OC 29.87
100 Butterfly—Maglietta OC 1:16.69
100 Freestyle—Callie Bellwoar OC 1:09.69
400 Freestyle—Vanna Kelly OC 5:22.51
200 Freestyle Relay—OC (Barlow, Breanna Fabi, Bellwoar, Maglietta) 2:05.98
100 Backstroke—M. Canale CC 1:10.31
100 Breaststroke—Carlin OC 1:30.97
400 Freestyle Relay—OC (Maglietta, Kelsea Cooke, Bellwoar, Barlow) 4:34.11
Records—Ocean City 4-2; Cedar Creek 2-3.
---
---
No. 2 Egg Harbor TWP. 116, No. 4 Atlantic City 53
200 Medley Relay—EHT (Katie Carlos, Ava McDonough, Alexandria Cotter, Olivia Evans) 2:05.01
200 Freestyle—Megan Fox AC 2:10.10
200 IM—Cotter EHT 2:20.64
50 Freestyle—Evans EHT 28.87
100 Butterfly—Cotter EHT 1:06.78
100 Freestyle—Kara Graybill AC 1:04.55
400 Freestyle—Fox AC 4:46.17
200 Freestyle Relay—EHT (Cotter, Evans, Denise Yushan, Cayla Nguyen) 1:55.93
100 Backstroke—Carlos EHT 1:15.09
100 Breaststroke—McDonough EHT 1:17.8
400 Freestyle Relay—EHT (Sydney Moore, Sam Bork, Lauren Greenleaf, Evans) 4:35.69
---
---
---
---
No. 4 Mainland Reg. 124, No. 11 Middle Twp. 41
At Mainland Regional, meters
200 Medley Relay —MR (James Bradley, Aaron Thompson, Matt Giannantonio, Ryan Brown) 1:59.07
200 Freestyle—Mason Bushay MR 2:03.41
200 IM—Zach Vassar MR 2:26.41
50 Freestyle—Giannantonio MR 26.37
100 Butterfly—Mason Ricciotti MR 1:10.51
100 Freestyle—Evan Falk MR 57.23
500 Freestyle—Brown MR 4:56.21
200 Freestyle Relay—MR (Bushay, Falk, Vassar, Aaron Thompson) 1:47.79
100 Backstroke—James Bradley MR 1:04.59
100 Breaststroke—Thompson MR 1:13.58
400 Freestyle Relay—MR (Bushay, Vassar, Blaze Valentino, Mason Ricciotti) 4:09.32
---
---
No. 1 St. Augustine 137, Cape May Tech 33
200 Medley Relay—SA (Anthony Mortellite, Dante Buonadonna, Cole Jennings, Matt Stanker) 1:45.21
200 Freestyle—Shane Washart SA 1:10.02
200 IM—Buonadonna SA 2:03.35
50 Freestyle—Mason Medolla SA 24.04
100 Butterfly—Washart SA 52.76
100 Freestyle—Jack Levari SAA 49.56
500 Freestyle—Jennings SA 5:00.00
200 Freestyle Relay—SA (Andrew Newman, Kyle Muller, Matt McClay, Dave DiLeonardo) 1:36.49
100 Backstroke—Hayden Clay SA 56.47
100 Breaststroke—Stanker SA 1:09.65
400 Freestyle Relay—SA (Newman, Anthony Tramp, Stanker, Ethan Kern) 3:52.59
---
---
No. 2 Egg Harbor TWP. 133, No. 6 Atlantic City 37
200 Medley Relay—EHT (Brandon Bell, AJ Mallari, Kevin Lin, Michael Wojciechowicz) 1:57.06
200 Freestyle—Dylan DeWitt EHT 2:04.15
200 IM—Mallari EHT 2:13.67
100 Butterfly—Ethan Do EHT 1:03.12
100 Freestyle—Andrew Dang EHT 58.04
400 Freestyle—DeWitt EHT 4:16.34
200 Freestyle Relay—EHT (Wojciechowicz, Do, Lin, Dang) 1:44.72
100 Backstroke—Bell EHT 1:01.89
100 Breaststroke—Mallari EHT 1:12.39
400 Freestyle Relay—EHT (Do, Charles Schreiner, Lin, Andrew Dang) 4:02.00
​Contact Patrick Mulranen: 609-272-7217
Twitter @ACPressMulranen