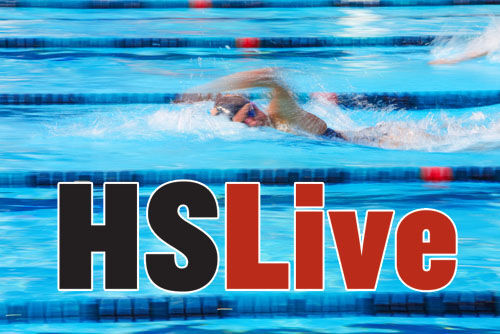 OCEAN CITY — The Ocean City High School boys swimming team continued its big start to the season Tuesday, beating a competitive Atlantic City team 122-48 at the Ocean City Aquatic & Fitness Center.
Dolan Grisbaum and Steve Gooden each had a perfect day with two individual and two relay wins, and Grisbaum broke his own school record in the 400-meter freestyle by six seconds.
Ocean City (2-0) started the season with a 112-57 win over Mainland Regional on Feb. 16, its first win in boys swimming over the Mustangs since 1993.
The Red Raiders took first place in nine of 11 races Tuesday, including all three relays. Gooden won the 50 freestyle and the 100 butterfly with a 10-minute break between the consecutive races. Grisbaum also won the 100 backstroke.
"I'm very happy with the way we swam today," Ocean City coach Shane McGrath said. "I tell the team to treat each meet like it's the last one. We need to keep working and get faster as the season continues. Every year, we get a little better."
There will be no conference championships and no state playoffs or big individual meets this year due to the COVID-19 pandemic.
"I thought we might make a run at a state (Public B) championship this year, but obviously that's not going to happen so I can't worry about it," McGrath said.
Grisbaum, a senior, won the 400 freestyle in 4 minutes, 3.14 seconds.
"I've been training hard, so I felt tired, but my endurance was good," said Grisbaum, 17, an Ocean City resident who will swim for Boston University next season. "I've been trying to get my time down in the 400, and this was the first time I swam it this season. I was shooting for a 4:05."
O.C. features many other good swimmers. Pat Armstrong took the 100 freestyle by more than a body length, and he led off the two winning freestyle teams. Mike Kelly won the 200 individual medley by three lengths. Jackson Agnellini had two relay wins.
Gooden, a senior, won the 100 butterfly in 58.99 seconds, missing a 28-year-old school record by 0.14 seconds.
"It's hard to say if we would have done better in a normal year," said Gooden, an 18-year-old Margate resident who will swim for Swarthmore College next season. "We have had to think outside the box this year with our training because we can't always be in the pool. We have had dry land and cardio workouts.
"My best events are the 100 and 200 freestyle. I don't always swim the fly. But I think I can the record soon."
Atlantic City (1-1) got wins by James Haney in the 200 freestyle and by Kasey Nguyen in the 100 breaststroke. Haney was also second in the 400 freestyle, and Nguyen took second in the 100 freestyle.
"This is the best we've done against Ocean City in the last three years," Atlantic City coach Kris Ciuro said. "Our guys stepped up to the challenge. We graduated 10 last year, and a lot of our guys are novice swimmers, but they're working into the roles."
200 medley relay — OC (Parker Lapsley, Dolan Grisbaum, Steve Gooden, Jackson Agnellini) 1:56; 200 freestyle — James Haney AC 2:03; 200 IM — Mike Kelly OC; 50 freestyle — Gooden OC 25.22; 100 butterfly — Gooden OC 58.99; 100 freestyle — Pat Armstrong OC 55.90; 400 freestyle — Grisbaum OC 4:03.14 (school record); 200 freestyle relay — OC (Armstrong, Dom DiPilato, Agnellini, Nick Bianchi) 1:48.46; 100 backstroke — Grisbaum OC 1:07.36; 100 breaststroke — Kasey Nguyen AC 1:18.86; 400 freestyle relay — OC (Armstrong, Matt Woodside, Grisbaum, Gooden) 3:55.95.
Records — A.C. 1-1; O.C. 2-0.
Contact Guy Gargan: 609-272-7210