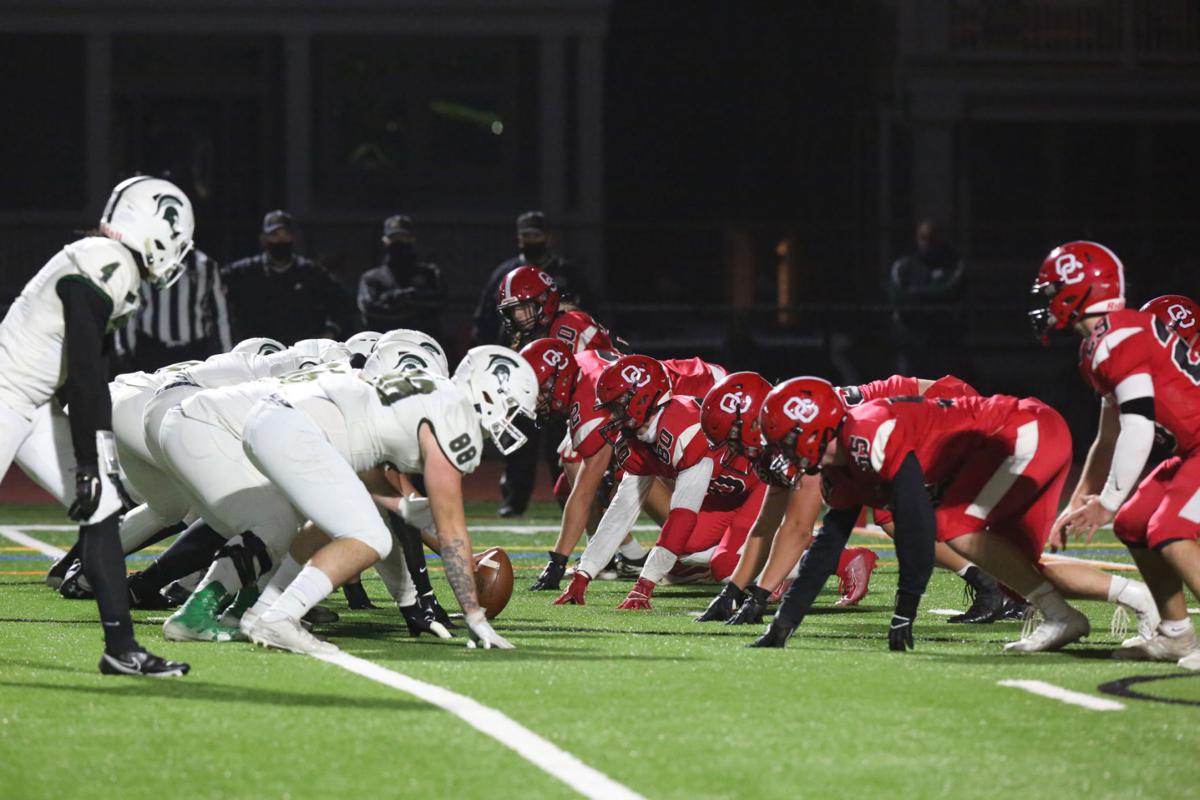 New Jersey high school football took another step toward true public school state champions Wednesday morning.
The executive committee of the New Jersey State Interscholastic Athletic Association unanimously approved a format to play to a state championship, beginning in 2022.
David Frazier, the Rutherford (Bergen County) H.S. athletic director and chairman of the NJSIAA sports advisory committee, said the plan emphasizes flexibility and common sense.
"Every major conference was represented," Frazier said, "and had a voice in how this proposal was created."
The proposal calls for the following:
• Does not extend the season
• Gives teams the ability to play at least 10 games
• Preserves Thanksgiving rivalries
• Allows teams to open Labor Day weekend
The format must be now approved by NJSIAA member schools in June for it to become official.
"Because this is such a significant change in the way we are doing business, we want to have a referendum on this proposal from the full membership at the annual meeting," NJSIAA attorney Steve Goodell said.
If the general membership approves, the 2022 football season will begin with practices on Aug. 10 and end with state championship games the first weekend of December.
New Jersey high schools took the first step toward true public state champions last month when they voted 318-12 with six abstentions to eliminate a sentence in Article IX of the NJSIAA constitution that reads: "No state championship shall be declared in football."
New Jersey is one of the few states whose public schools do not play to a state champion. Public schools are currently a game away from crowning state champions. Since 2018, the season has ended with regional championship games that are essentially state semifinals. There were no playoffs in 2020 because of COVID-19.
NJSIAA chief operating officer Colleen Maguire said Wednesday she hopes the five state finals will be played at neutral sites such as Rutgers University or MetLife Stadium. She said the sectional finals will probably be played at the higher seeds' home fields. Maguire said it is not yet known where the state semifinals will be played.
The executive committee unanimously approved a waiver, which will allow some athletes to participate in more than just one sport this winter/spring because of COVID-19.
This waiver is designed because of the overlap between Season 3, which consists of gymnastics, girls volleyball and wrestling, and spring sports, such as softball, baseball and lacrosse. Practice for most spring sports will start April 1. Season 3 will end April 24.
If the waiver wasn't passed, students would have had to possibly choose between sports. There is no overlap between season 3 sports and spring sports in a normal school year.
"I feel that it's unfair — of course everything is unfair right now — but it's unfair that kids will have to choose something that should have never been something that they'd have to choose," said Westfield H.S. volleyball coach and former executive committee member Beverly Torok. "They play a fall sport. They play a spring sport. They never overlapped, until now."
Finally, there will be a change to this fall's upcoming football season for non-public schools. Instead of three enrollment groups, non-public schools will compete for state titles in two groups, according to NJSIAA assistant director Jack Dubois.
That means perennial powers Holy Spirit and St. Joseph Academy will likely face schools with larger enrollments in the postseason.
Contact Michael McGarry: 609-272-7209
Twitter @ACPressMcGarry