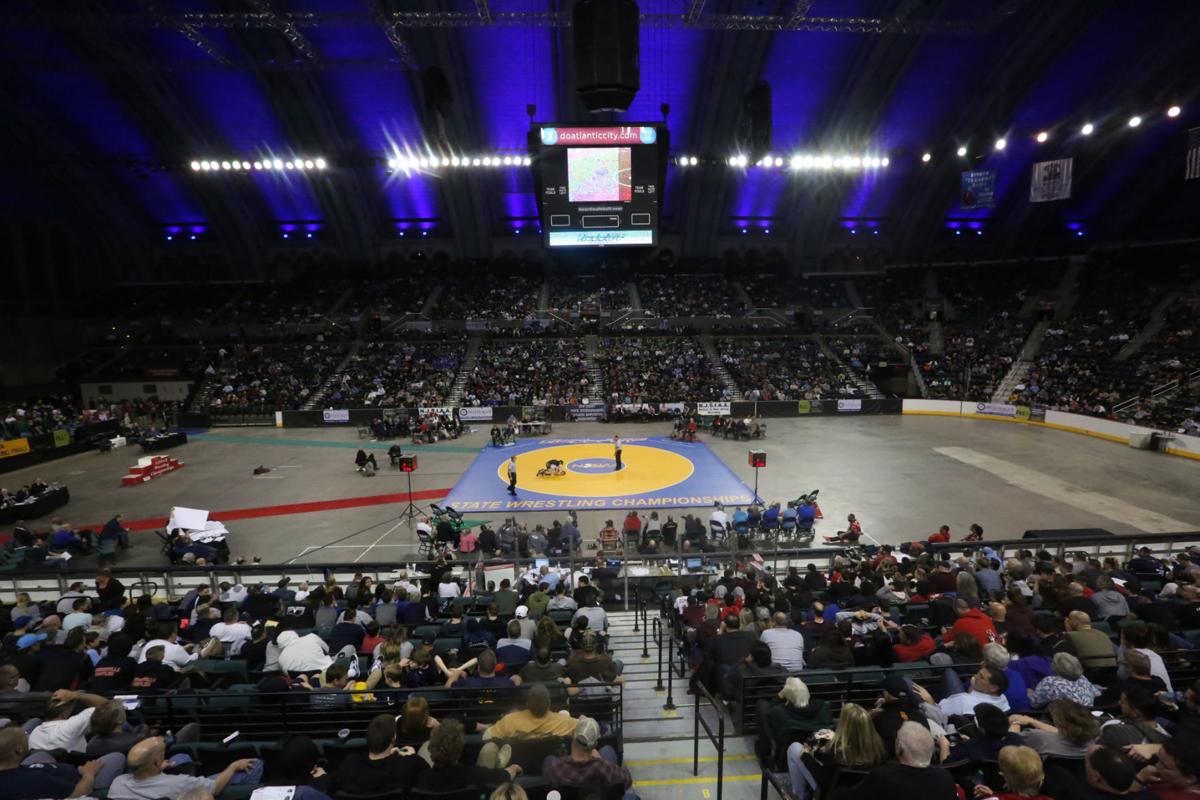 ROBBINSVILLE — The New Jersey State Interscholastic Athletic Association plans to run its normal state tournaments this fall, it announced at its meeting on Wednesday.
If a team cannot play in a tournament because of COVID-19 before the tournament begins, the team will be replaced in the bracket.
The bracket, however, will not be reseeded.
If a team cannot play because of COVID-19 once the tournament starts, that team will forfeit.
"Student-athletes take this seriously," NJSIAA Executive Director Colleen Maguire said. "Keep yourself healthy, keep your teammates healthy. We are back in business. We're going to be giving out trophies."
Wrestling weight classes
There will be new weight classes for girls and boys wrestling in 2021-22.
The National Federation of State High School Associations in April gave states the options of choosing between 12, 13 or 14 weight classes for wrestling.
The NJSIAA chose 14 weight classes for boys and 12 for girls.
The boys weight classes are: 106 pounds, 113, 120, 126, 132, 138, 144, 150, 157, 165, 175, 190, 215, 285.
The girls weight classes are: 100, 107, 114, 120, 126, 132, 138, 145, 152, 165, 185, 235.
The NJSIAA also announced that the girls state individual wrestling championships will be held Feb. 20 at Phillipsburg.
The boys individual championships will be held March 3-5 at Jim Whelan Boardwalk Hall in Atlantic City.
Maguire said holding the girls championships at Phillipsburg instead of Atlantic City will result in more opportunities — such as additional wrestleback rounds — for girls.
Other news
A committee will seed the fields for the state Non-Public A and B football playoffs, Maguire said.
In other football news, Maguire said public school regional finals and state Non-Public finals will be held at MetLife Stadium on Nov. 26-27 and Rutgers University Nov. 26-28. Rutgers will also host games Dec. 3-4.
The executive committee met Wednesday in person at NJSIAA headquarters on Route 130 for the first time since Feb. 12, 2020. The pandemic had forced the committee to hold its monthly meetings virtually since then.
Contact: 609-272-7185
Twitter @ACPressMcGarry